I was really looking forward to having underfloor heating. But things didn't go to plan and I ended up having a huge argument with the heating company.
Underfloor heating installation. What's not to love? After the initial costs, you have lower heating bills, toasty feet and your walls are free of radiators. (Yes, you can get some lovely radiators, but would anyone actually choose to accessorise their walls with them if they didn't need heating? I think not.)
However, finding a company that actually does wet underfloor heating installation in London is like finding a moggy that doesn't shed hair. You know they must be out there, but locating them is virtually impossible.
I thought I'd found the magical needle in a haystack when I stumbled across a company that did wet underfloor heating installation. Even better, the director came round the same day to quote. £12,000 isn't cheap, but I tried to focus on the toasty feet. He hemmed and hawed and muttered about situating 'manifolds' (slightly ugly controllers for the heating). Apparently it's tricky installing heating on several levels, and my house has three.
He said the underfloor heating installation could start in ten days, but first I had to pay £9k. I took a deep breath and put the £9k on my credit card for protection (a decision I was glad of later).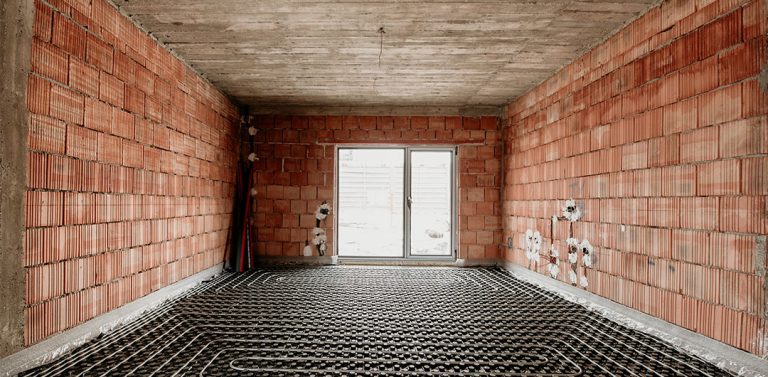 Underfloor heating installation: A massive argument
Before the underfloor heating installation, I asked my builder to remove all the skirting boards and tiles in the bathrooms. (He'd already stripped most of the floors back to their plywood floorboards.) The instructions from the heating company had been that the floors needed to be smooth, dry, level and 'free of debris'. I took this to mean waste, rubbish, dirt etc and duly swept them.
So, when the job was meant to start, the reaction of the underfloor heating installation team shocked me. They announced that they couldn't install the heating 'because there is furniture in the way'.
I frowned. For £12k, surely they'd be willing to move furniture to the side of the room and lay the heating panels? Then move the furniture to the other side and do the same?
But no. 'This is not the solution,' the director groused. 'We need a solution. We thought you would have moved all this.'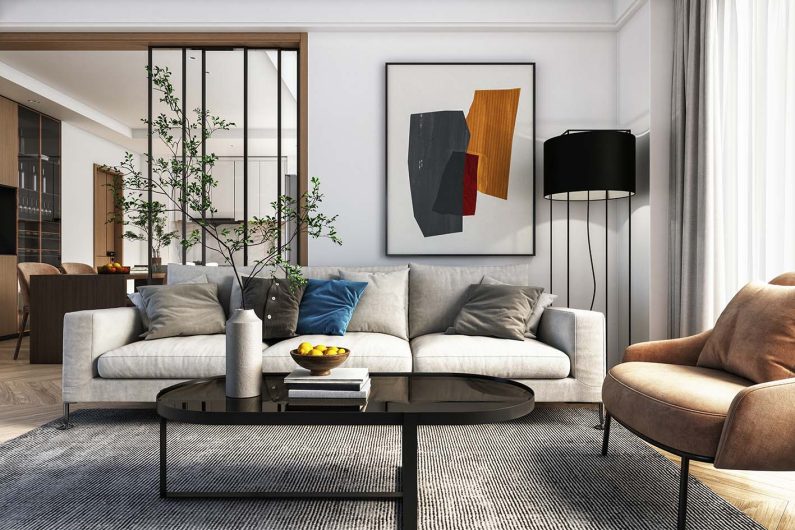 An offer they refused
I offered to help them move the boxes, but they said 'This is not the solution. Where do we put the stuff?'
I demonstrated that there was space in the house for all the stuff. If they wouldn't move it to one side of the room and work on the other, we could move it to other rooms.
I also pointed out that I'm 5'2″ and live alone with my eleven-year-old daughter. Shunting beds and sofas isn't within our capabilities. Big burly men are much better-placed to disassemble and move furniture than I am.
'We cannot do this,' the director persisted. 'We said the floor must be free of debris.'
'Debris is rubbish and waste!' I told him. 'Debris isn't furniture and belongings. If you'd told me the house had to be unfurnished, I wouldn't have proceeded with the order.' It was baffling: surely they didn't only do underfloor heating installation in unfurnished houses? Surely people didn't move out and move all their belongings into storage in order for this to take place?!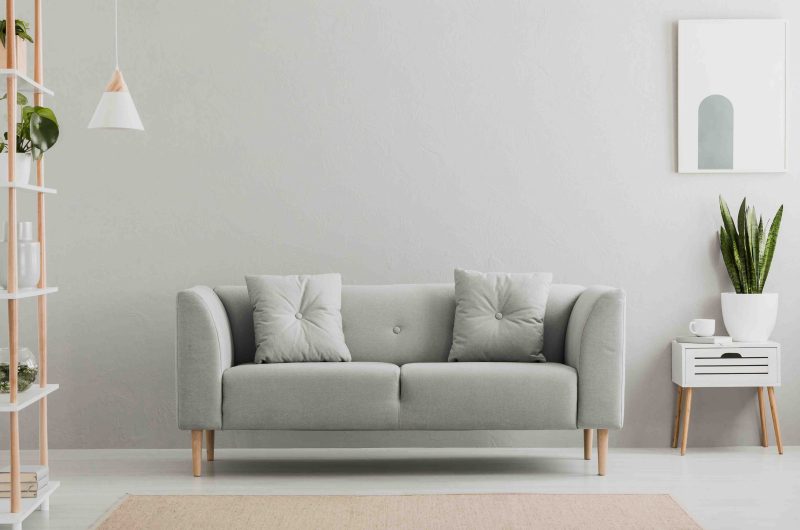 The underfloor heating installation argument came to a head…
There was a standoff: they refused to move the stuff unless I paid more. I said that £12k was quite enough money for a five-day job. Eventually, because this was a work day, I reached the end of my tether. I asked to cancel the order and told the men to leave my house.
The director said he'd be charging me for his time and the materials. I offered them a goodwill payment of £100. He said 'It's going to cost a lot more than that.' I said that if they refused to refund me, I'd open a dispute with my credit card company.
This was all conducted with understated British passive aggression. Nobody shouted – we were all polite, but seething under the surface.
As soon as the men had left, I re-read the terms and conditions I'd signed. I then took to my laptop and wrote the director a stern email.
Dear [Director of Company]
I wish to cancel my contract as per the cooling off period of fourteen days. It has only been ten days since I paid the deposit so I would like a full refund of my deposit please. There has been no delivery of materials to my house, only a short visit [by the men that day].
The reason for cancellation is that you refused to proceed without a surcharge as you claimed the house was not free of debris. The house was free of debris but you included furniture and belongings in the definition of debris. I attach the dictionary definition of 'debris'.
The dictionary definition
Debris is pieces from a destroyed object or pieces of rubbish or unwanted material. 'I watched the rescue workers sifting through the debris. Flying debris killed a number of people.' Synonyms: remains, bits, pieces, waste.
There was no rubbish or unwanted material, only our belongings and possessions, as it is a furnished house.
There is nothing in the terms and conditions that states that I needed to remove furniture and possessions prior to installation.
Had you come round to quote and stated that the house needed to be unfurnished, I would have immediately said that I did not wish to proceed. This is because we are living here and do not want to move out in order for underfloor heating installation to take place.
I offered to help you move the boxes to a different room but you just stood there, saying that wasn't the solution, and failed to offer any kind of solution. You kept asking me where to put the stuff when I kept saying to move it to other rooms, or indeed, to move it to one side of the room and work on that side, then move it to the other side when you'd finished work on that side.
This was a miscommunication on your part so I look forward to my refund.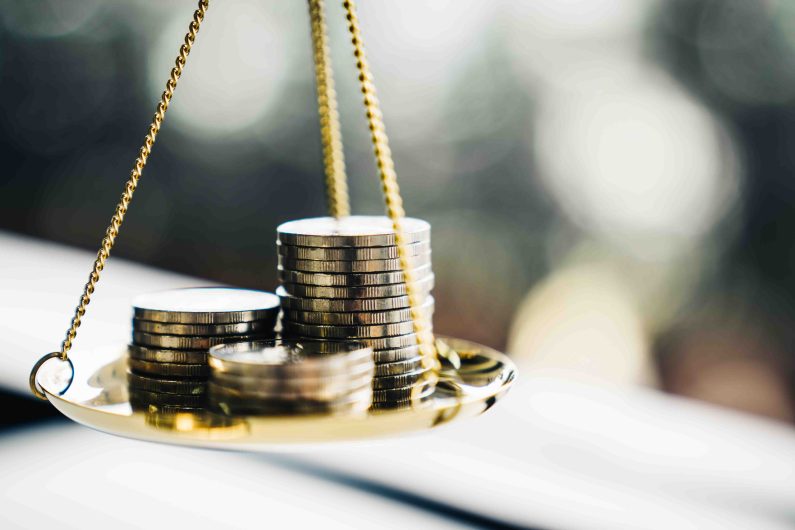 Underfloor heating installation: a resolution
And guess what? To his credit, the director refunded me the whole lot, to the penny – he didn't even keep the £100 goodwill gesture I offered. He acted a bit nervously by the end, to be honest, even though I said I wouldn't leave the company a bad review. Perhaps my articulacy floored him?!
What happened this week still baffles me. Do the company only install heating in unfurnished houses? I called the flooring company who were going to lay the floors after the heating installation and asked if they needed the house to be unfurnished. Understandably, they seemed a bit confused and said, 'No, 90% of our jobs are in furnished houses!'
But regardless, I've had enough of having no floors – it's been a month now. My poor eleven-year-old daughter is being very patient, but we'd both like some actual LVT flooring very soon.
So I'm saying goodbye to my dream of underfloor heating. It looks as though I will be getting some nice radiators after all.
A nice radiator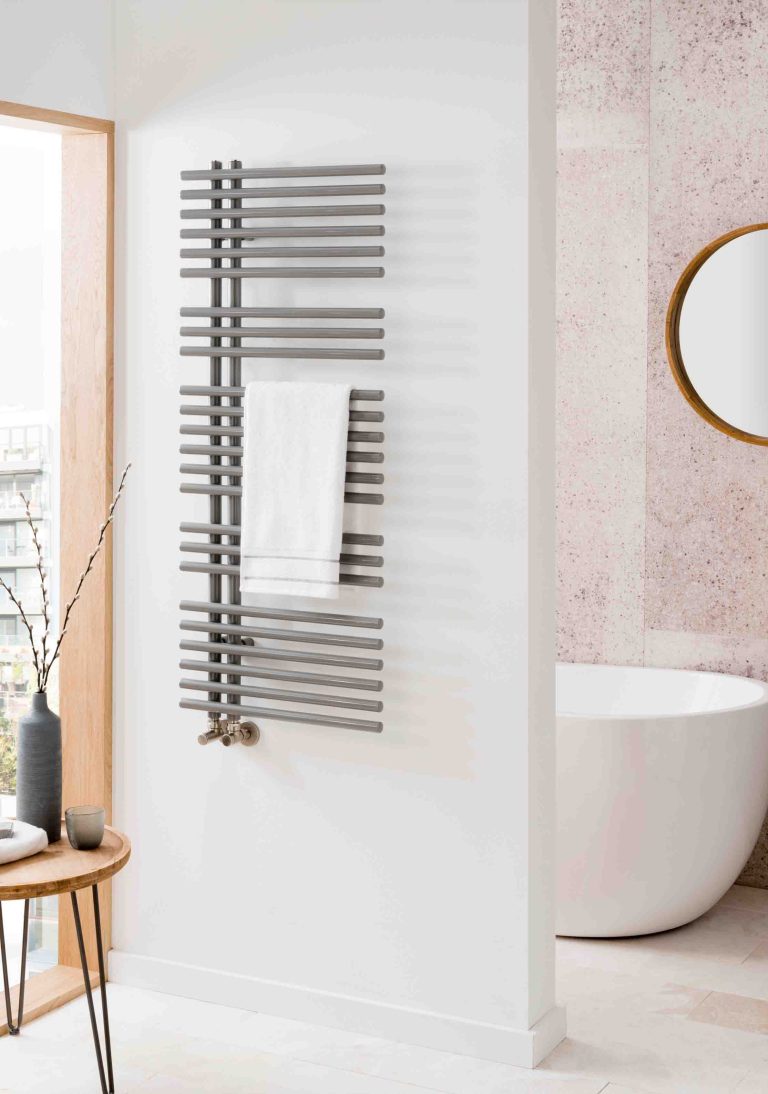 Featured image: iStock / vicnt.
So: missed an instalment of Ariane's renovation blog E13: Lucky for some? Then you can catch up with part one here and part two here.
About Post Author