Listen closely, can you hear the sleigh bells ring? Christmas is soon approaching and I can hardly contain my excitement for this festive season anymore. Can you? This month, we've got your festive décor and gifts covered, from ideas for the interiors lover to kid-friendly presents, so now it's time to sort your tablescaping too.
From traditional foliage and tealight candles to holiday-themed napkins and bold centerpieces, here are my favourite Christmas tablescaping ideas to inspire you this festive season…
Candle holders
Candlesticks can always add that traditional feeling to your festive table setting. Go for tall individual candlesticks or for a bold design, in gold or brass accents to warm up the scheme.
Christmas crackers
Who doesn't love crackers this time of year, right? Decorate your festive dining table with this holiday favourite – place it on top of the plates as the focal point of your tablescaping design, on the side or create a special spot for them at the end of your table. From minimalist designs to bold patterns, you can find a set of crackers to match your scheme.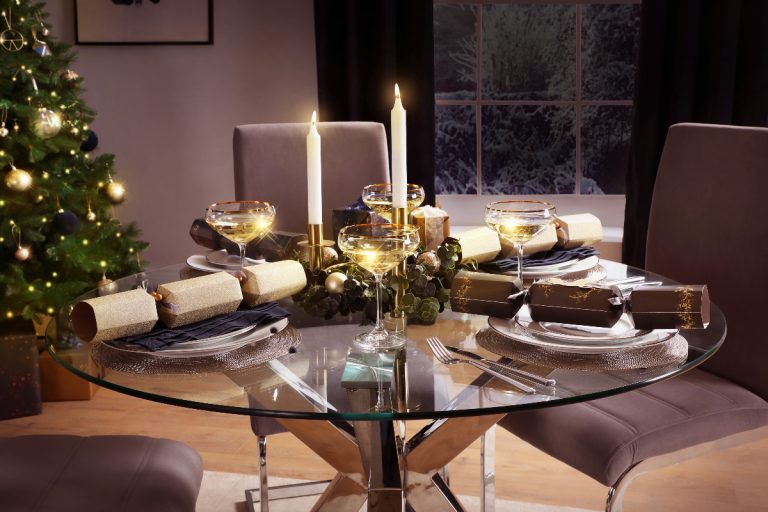 Treats and trinkets
As a symbolic gift, place a festive decoration, such as a special bauble, on your plate sets for your guests to take home and remember this holiday season forever. Or why not pop delicious gingerbread (or even better – a DIY gingerbread kit) on top of the napkins for a nice surprise?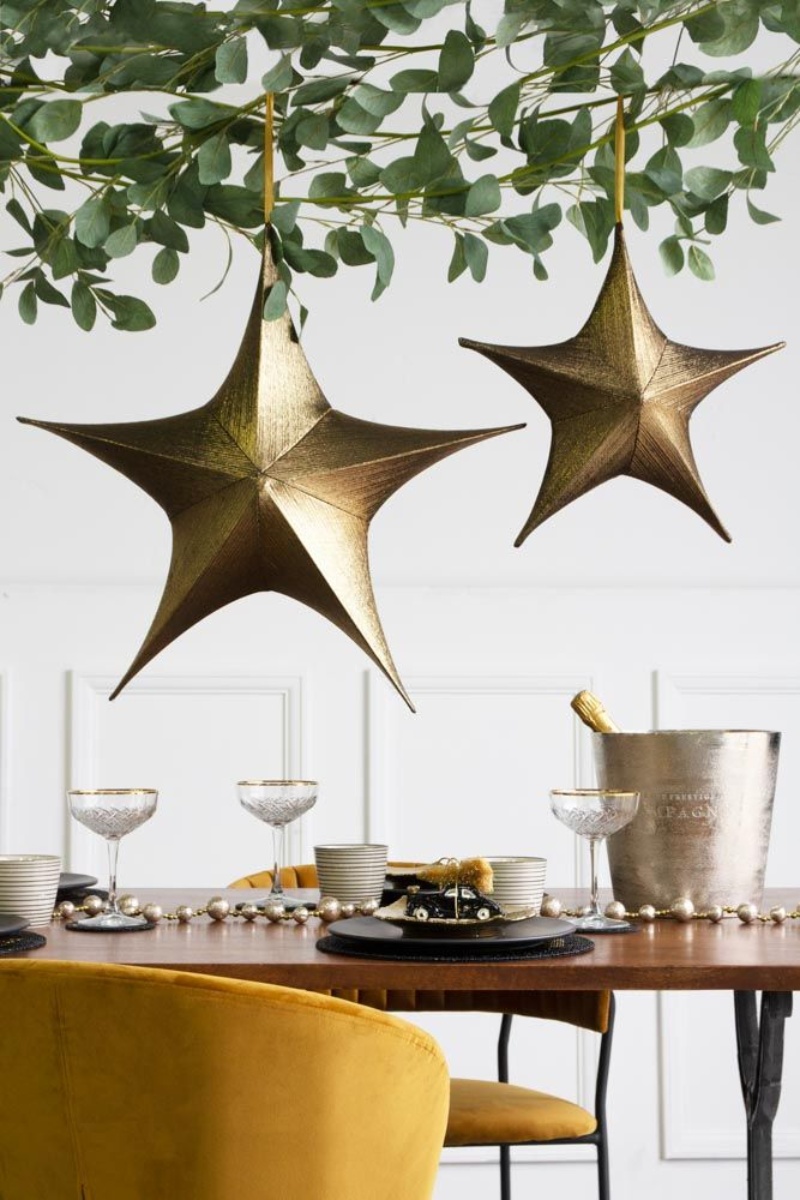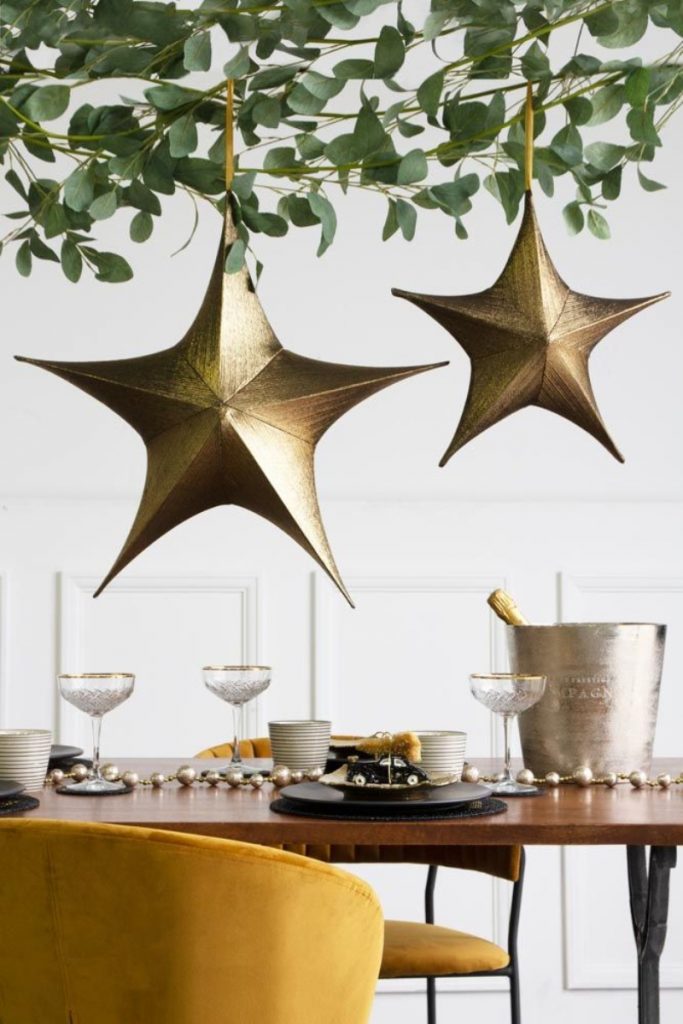 Festive napkins
A great Christmas tablescaping idea is to place holiday-themed napkins on top of the place sets. They can either match your festive tablecloth or be in a pop of colour that is found in your scheme. Set them nicely on top of your plates and add a napkin ring or decoration for a statement look.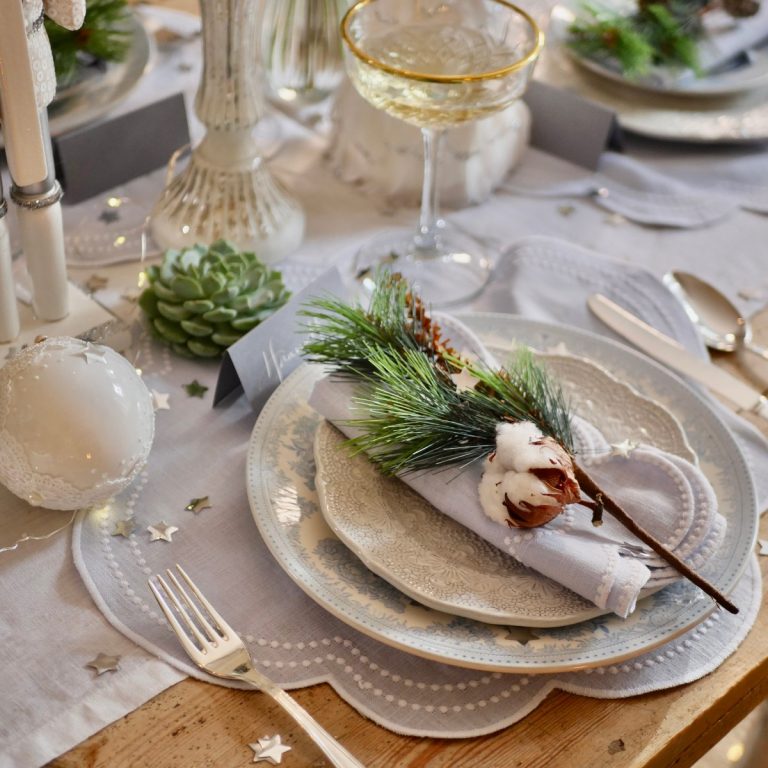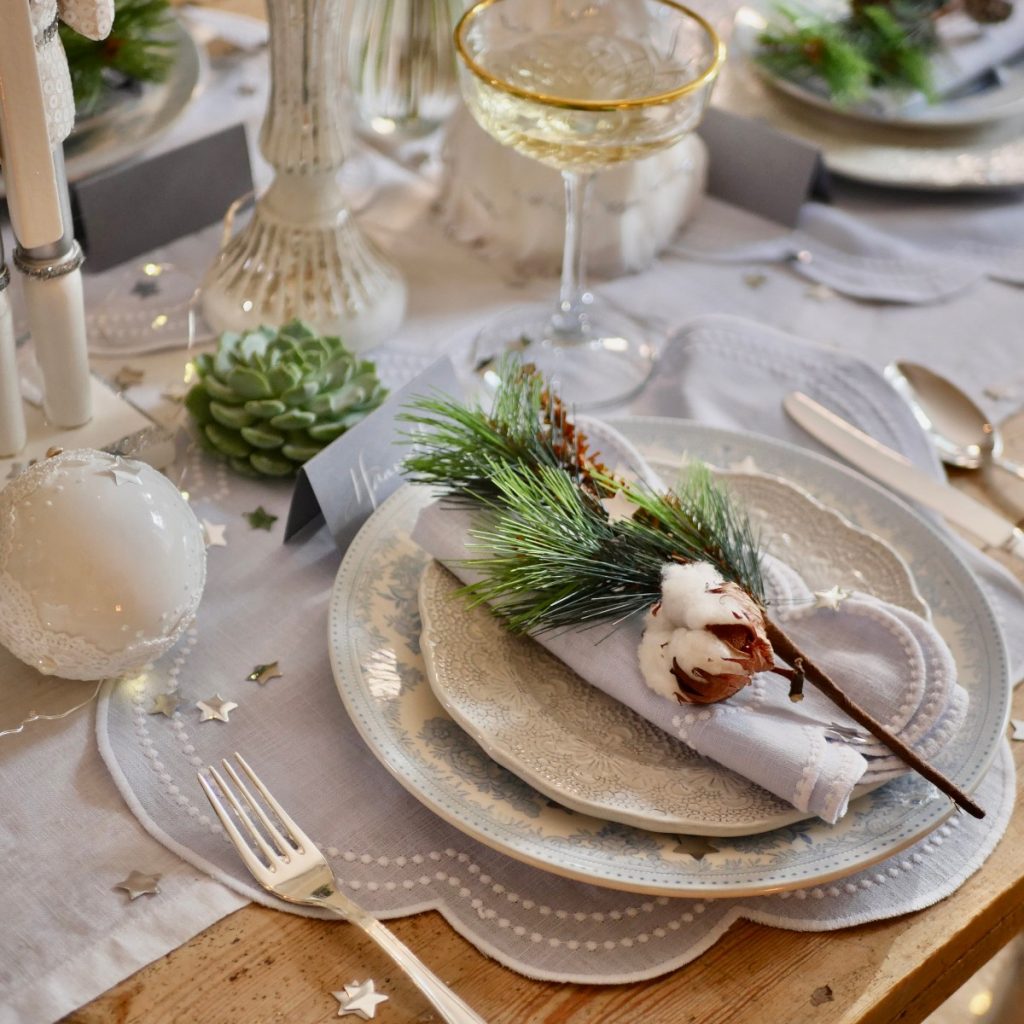 Stand-out foliage and centrepieces
You can never go wrong with Christmas foliage in your festive tablescaping scheme. Choose traditional foliage with lots of red and green for a classic look or try a contemporary design with neutral tones and lots of pine cones.
Simple décor
Go for a minimalist theme this Christmas with a touch of greenery as your centerpiece, sophisticated glasses and monochromatic dinnerware. You can place some tealight candles to warm up the scheme and add that cosy feeling.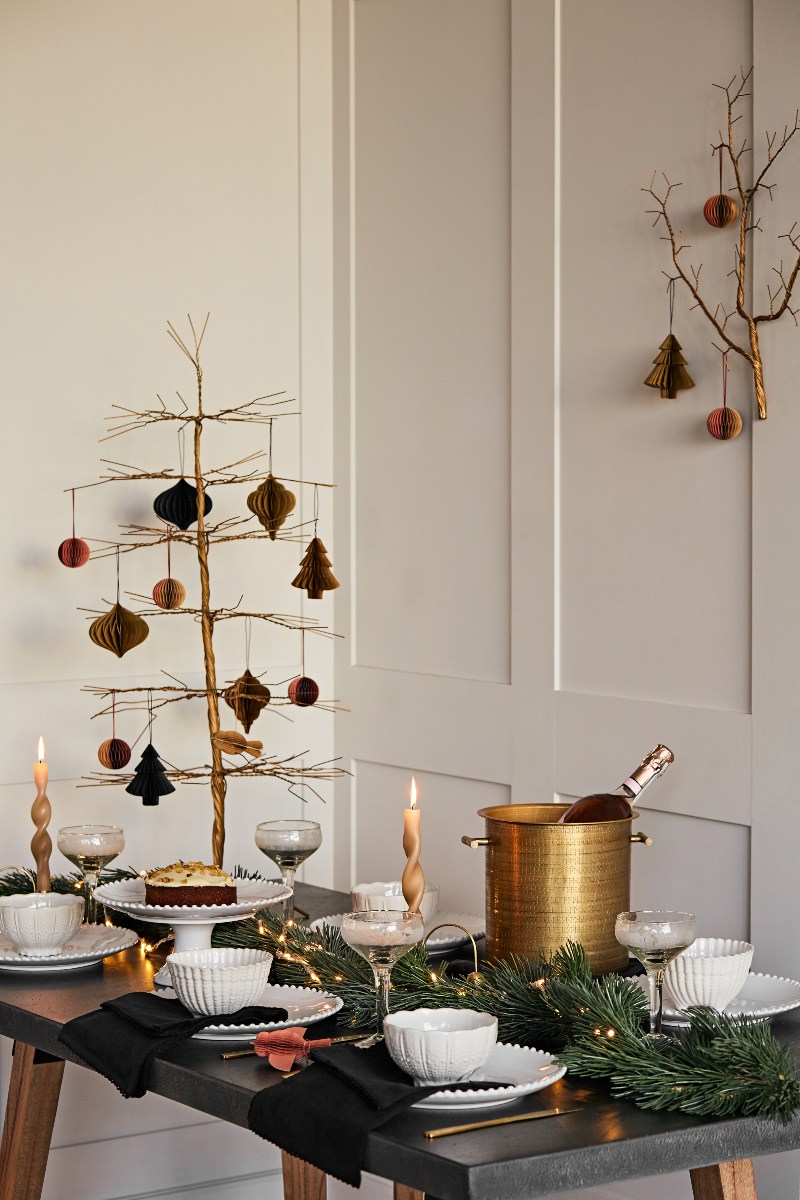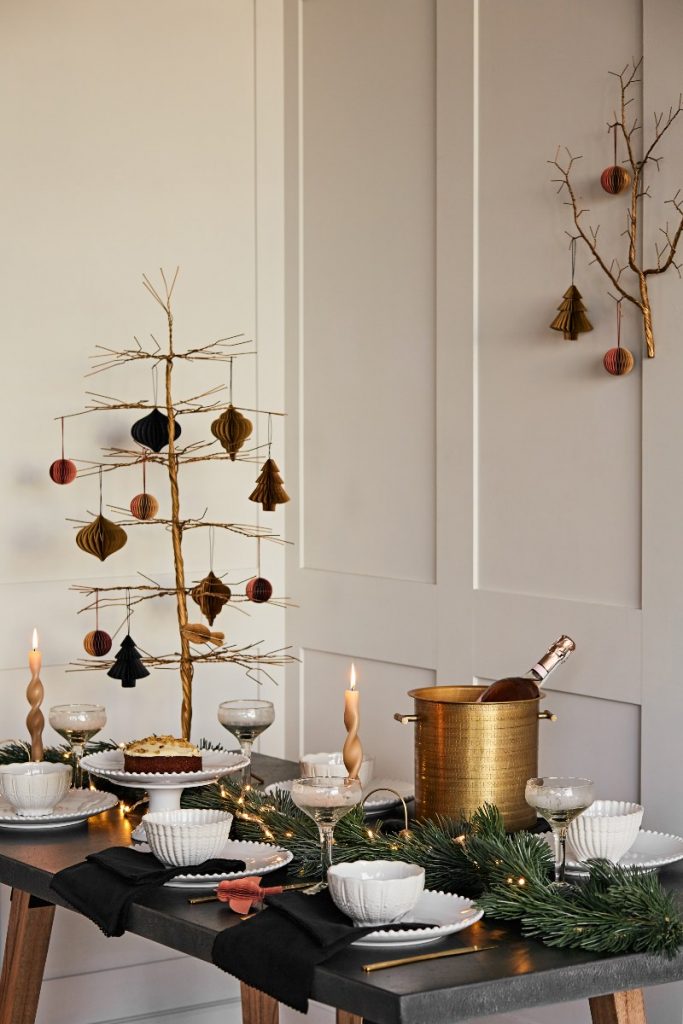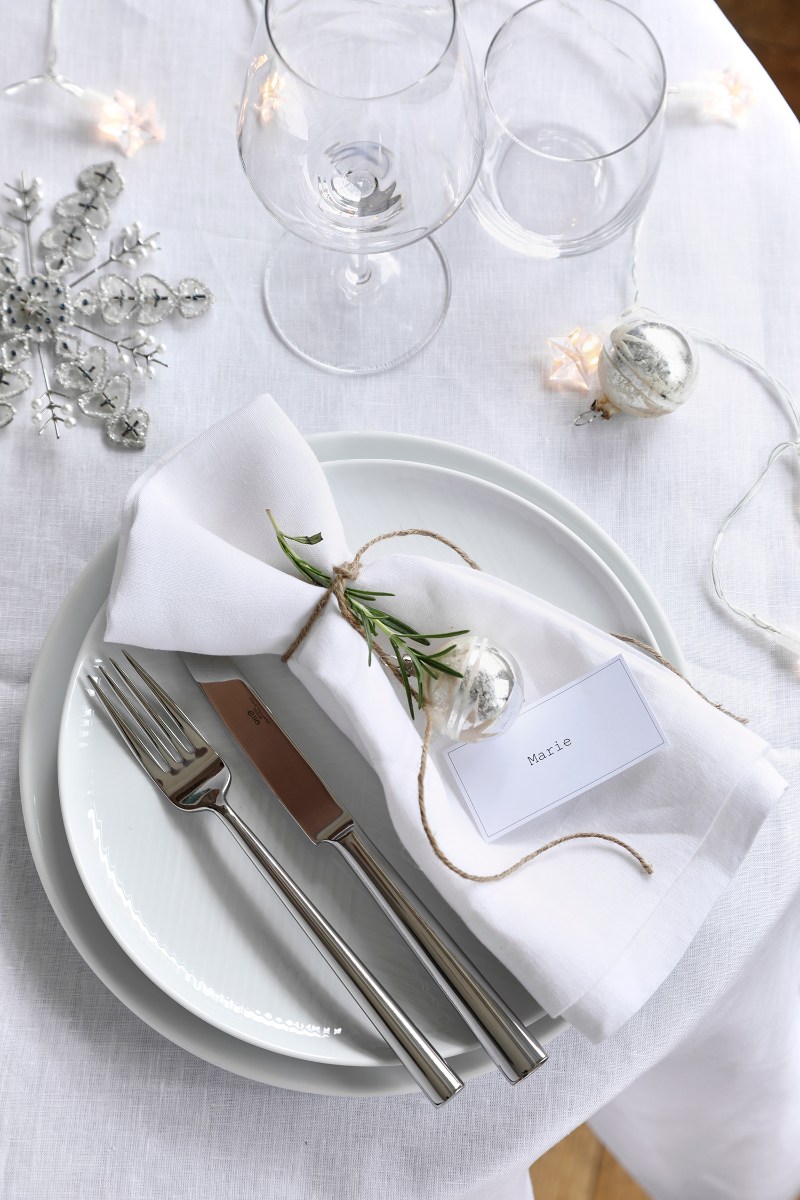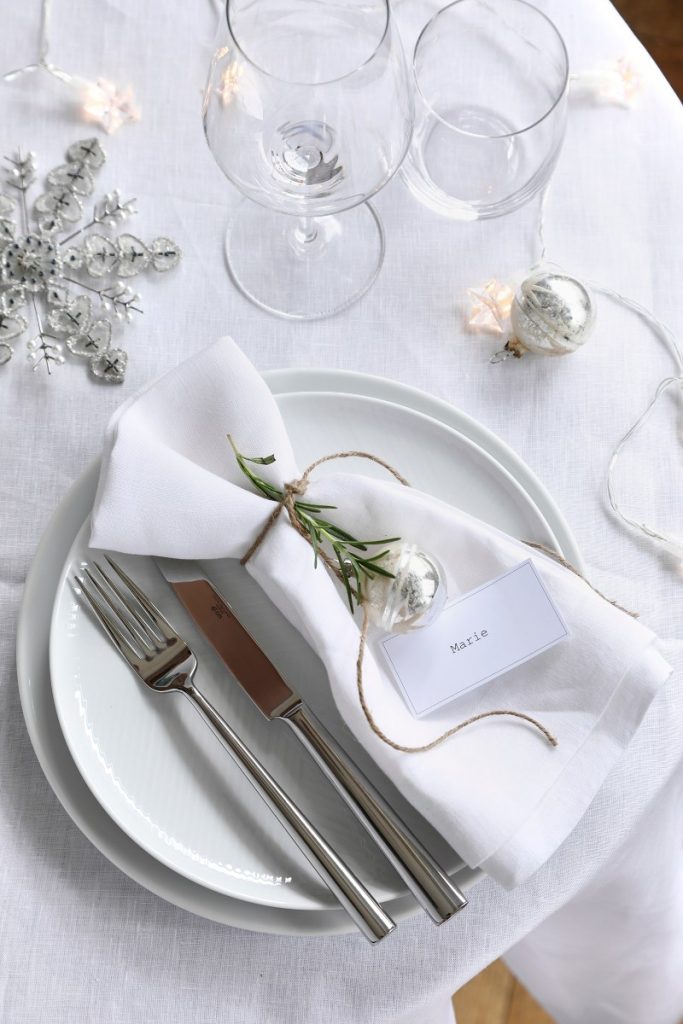 Show your dining chairs some love too…
Grab some fabric, be it a linen napkin or a glittery material, seasonal greenery and festive tree decorations, and tie them together around your dining chair. Have fun with this and come up with your unique design.
If the answer is yes, then safely place foliage around the fireplace and rustic wooden coasters and enjoy some festive drinks outside.
About Post Author