Pans up – are you looking forward to Pancake Day 2023? Whenever there's a fun national day involving cooking and baking, I'm the first one at the grocery store to pick up all the ingredients. For this celebration, I've already got the mix and toppings sorted – zesty jams, sweet syrups, fresh fruits, crushed nuts, chocolate spreads… mouth watering? Same here.
But more often than not, I also need to grab the right pan or multi-functional gadget to ease my job. After all, I need to live up to the role of the budding chef of the family, right? So, with not long to go until Pancake Day 2023, I've gathered an array of slim pans, handy mixers and pretty utensils to help you prepare sweet and savoury treats for the whole family.
Ready to put on your apron and roll up those sleeves? Then let's begin…
Your complete pancake prep kit
If you are looking to upgrade your cooking kit with new measuring spoons, colourful utensils, or a statement apron, I've got you covered. These are some of the products on my radar for Pancake Day 2023 that I think you'll enjoy, too. Happy shopping!
Countertop appliances for perfect batter
Whether you're making pancakes for one or need to cater to the entire family, a small and handy gadget is set to ease your job while also saving you time. So why not upgrade to a new mixer that looks pretty, too?
Pancake pans
Now let's get to cooking. Are you a crêpe lover or are soft and fluffy American or Japanese-style pancakes your thing? Either way, theses non stick pans are suitable for both gas and induction hobs – check them out…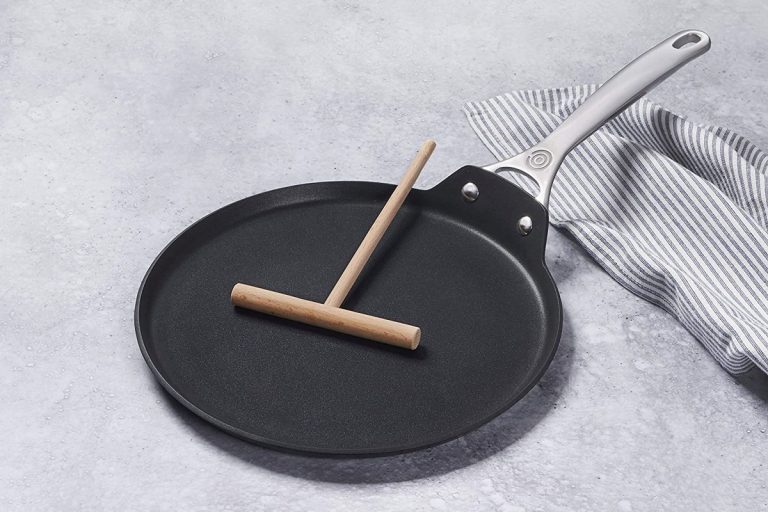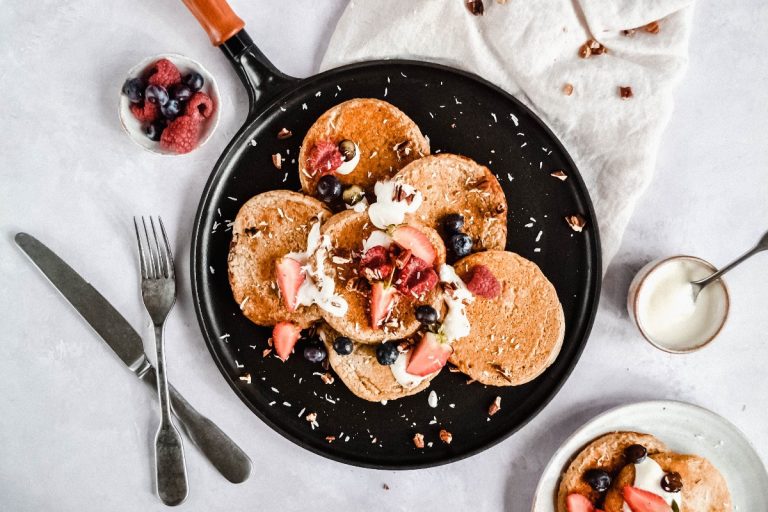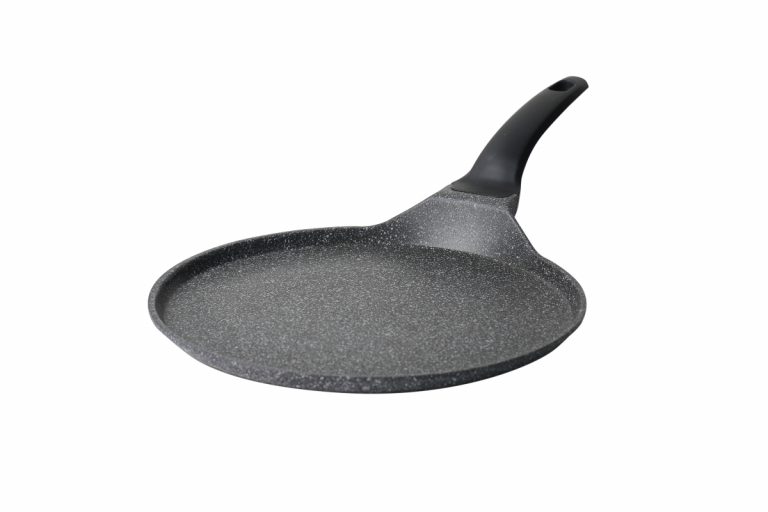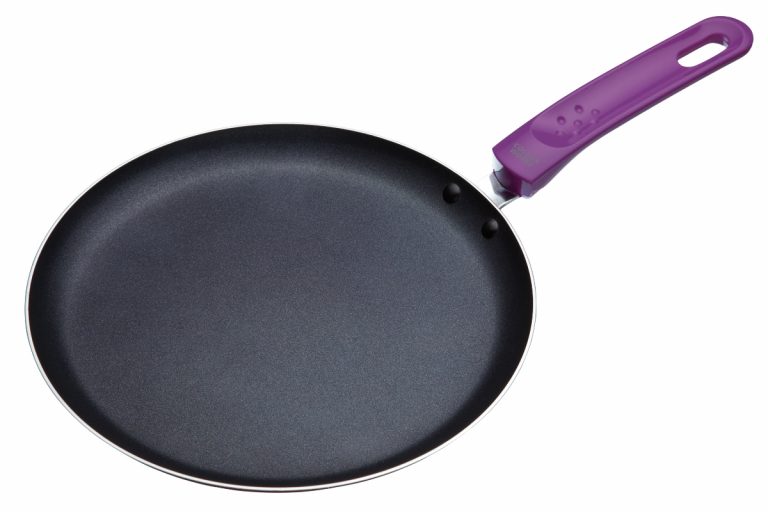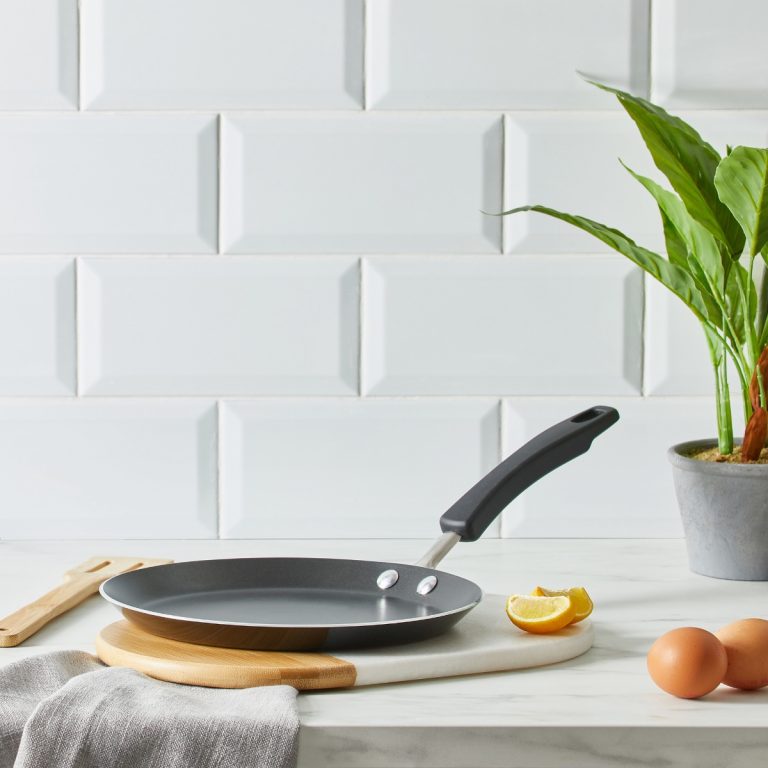 Recipes for Pancake Day 2023
Fluffy Japanese pancakes from Miele
Ingredients:
150g self-raising flour
½ tsp baking powder
¼ tsp bicarbonate of soda
¼ tsp sea salt
1tbsp. vegetable oil
180ml whole milk
2 eggs, divided
2tbsp. caster sugar
¼ tsp. white wine vinegar
Oil spray
Method:
1. Combine the flour, baking powder, bicarbonate of soda and salt in a bowl. Then, add the milk, egg yolks and oil, and make sure to whisk well. Set aside until needed.
2. Using an electric whisk, start whisking the whites and the vinegar and when frothy, add the sugar a little at a time until fully incorporated.
3. Gently fold in the whites into the batter and set aside.
4. Using a large non stick frying pan over low heat, grease two non stick crumpet rings and place them in the pan. Fill the rings about two thirds full with the pancake batter, put a lid on and cook for about 10 minutes on a very low heat.
5. Flip the rings very carefully and cook for an extra two minutes.
When ready, keep warm and serve with cream and maple syrup, or whipped coconut cream, ground cardamom, passion fruit and coconut chips – yummy!
Fancy something savoury? Try this recipe from Staub
Ingredients for 4-6 crêpes:
150g plain white flour or gluten free flour
3 eggs
320ml oat milk
50ml water
15g butter (melted and cooled)
Pinch of salt

Toppings:
Spinach
Smoked salmon
1 avocado
Plain yoghurt
Chilli flakes
Fresh coriander
Juice of half a fresh lemon

Method:
1. Add the flour and salt to a bowl and mix until combined.
2. In a separate bowl, add the eggs and beat well.
3. Add the oat milk, water and butter to the eggs and whisk together.
4. Pour the egg mixture into the flour mixture a little at a time and whisk until a smooth batter is formed.
5. Cover the batter with cling film and place in the fridge to chill for one hour.
6. Remove the batter from the fridge and stir slightly.
7. Heat a little butter to grease a cast iron pan over a low heat.
8. Use a ladle to spoon out one scoop of the batter and use the wooden spreader to create a circular crepe shape.
9. Cook for 1 to 2 minutes until the edges turn golden and use the wooden spatula to help flip.
10. Cook for a further 30 seconds. Repeat until all the batter is used.
To serve, top with the spinach, smoked salmon, slices of avocado, plain yoghurt, a sprinkle of chilli flakes, some fresh coriander and a squeeze of fresh lemon juice. Sounds delicious, right?
I hope you are now prepared and ready to nail Pancake Day 2023 – enjoy!
Want to make home baking easier? Check out these five small appliances
Featured images from left to right: Staub, Smeg and Cuisinart.
While this article contains affiliate links, by which we earn a commission, we make sure to only pick products that we love.
About Post Author