Hi Lindsay here! Did you know that These Three Rooms is run by the team who also bring you Kitchens Bedrooms & Bathrooms magazine? It's our printed sister and if you want ideas for your next project, help on planning your spaces or some decorating inspiration, become one of our subscribers and get your monthly copy delivered direct to your door each month – pretty handy really.
I've been hearing about lots of people who, during lockdown, have decided that they need to make a change to their kitchen, bedrooms and bathrooms and I'm excited to see lots of new projects beginning.
Have the last few months encouraged you to get going with a kitchen, bedroom or bathroom renovation?
Whether you're planning a complete home remodel to modernise your kitchen, bedrooms and bathrooms all at once, building an extension, knocking through to go open plan, or refreshing your décor, each change involves a myriad of decisions to be made – and that's where Kitchens Bedrooms & Bathrooms comes in.
The team and I will be there (and here too) as your key companion for advice and inspiration before and during your project, we'll be there to help on planning, inspiration and shopping ideas.
Subscribe today to make sure you don't miss a beat.
Need more convincing? Why you should subscribe:
1. Read your magazine before it hits the shops
2. Get every issue delivered direct to your door
3. Great savings on cover price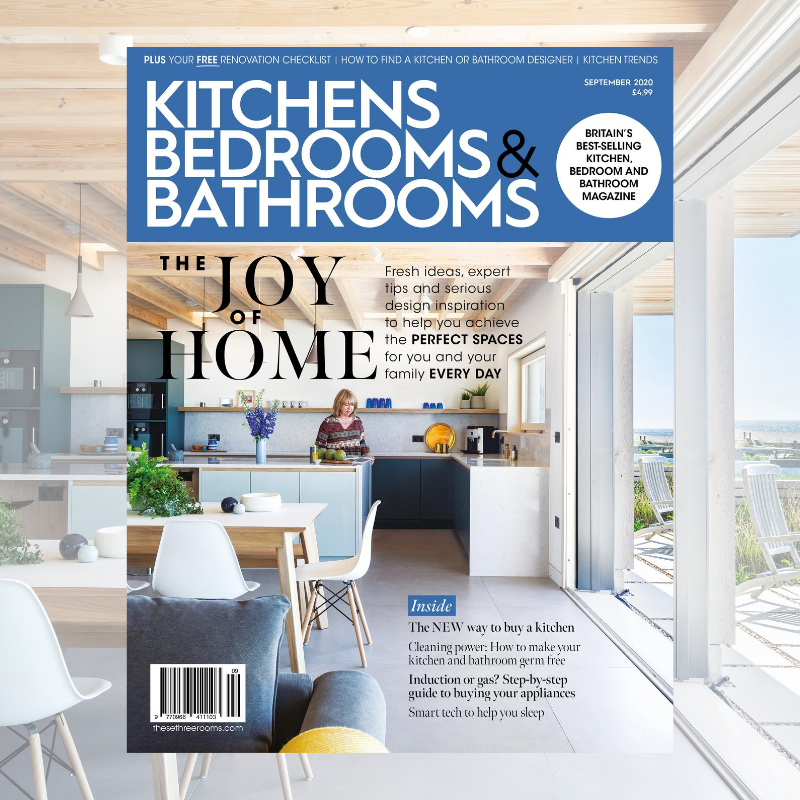 Terms & conditions: Offer valid for new UK subscriptions by Direct Debit. After three issues, your
subscription cost will continue at the normal rate of £14.97 every three issues, billed on a rolling basis.
Direct debits will automatically renew unless cancelled. Subscriptions may not include promotional
items packed with the magazine. All orders will be acknowledged and you will be advised of the start
issue within 14 days. This offer cannot be used in conjunction with any other subscription promotion.
For subscription enquiries, please call 01371 851894 or email us. Offer ends 10.10.20. All information correct at time of going to print. Full updated privacy notice & full terms. Normally £4.99 per issue. For digital subscriptions, please download the KBB Magazine app.