When lockdown began, everyone seemed to suddenly start baking – or is that just me? Some of my friends could have hosted their own Bake Off, considering how many cakes, breads, and pastries they produced.
I, on the other hand, did not join the fun, thanks to an unreliable oven. It has been replaced now, thankfully, but the fact got me thinking – what should you know about buying an oven now?
So, I've assembled everything you (and I, really) need to know about replacing your appliance, from new functionality to maintenance.
Tell me the basics…
These days, built-in ovens come in a range of finishes, from classic stainless steel to sleek black glass or even featuring accents in on-trend metallics.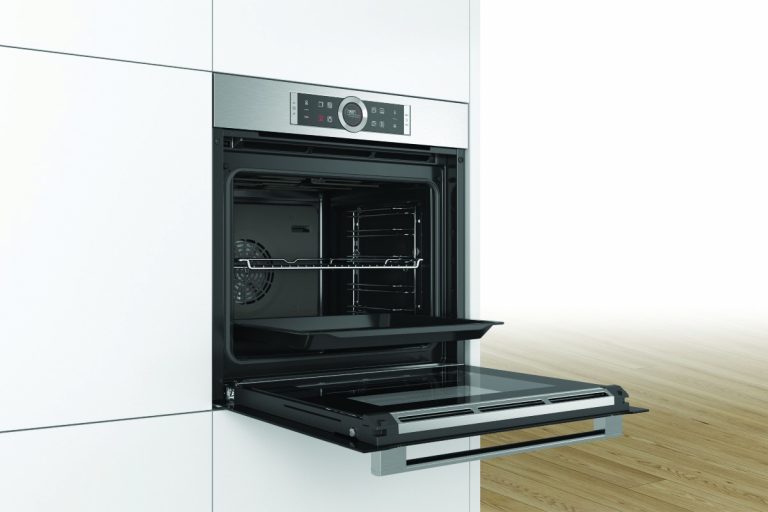 When it comes to choosing a new appliance, also look at the cavity size. Is a single design enough, or do you cook elaborate dishes (or for a lot of people) so would be better off with a generous double-sized cavity?
But beyond the look and the range of available sizes, technical and design innovations mean functions such as pyrolytic cleaning – where baked-on residues are softened at ultra-high temperatures, so all you need to do is wipe away a pile of ash – can be found in most appliances.
What new functions could your oven have?
Think 'turn it on, pop food in, wait' is as far as oven functionality goes?
Think again, because you'll find a whole host of different programmes for specific tasks. Defrosting, for example, or roasting and steaming.
Combination appliances pair classic convection cooking with steam functionality for succulent meat and fish, speciality bread, or sweet treats.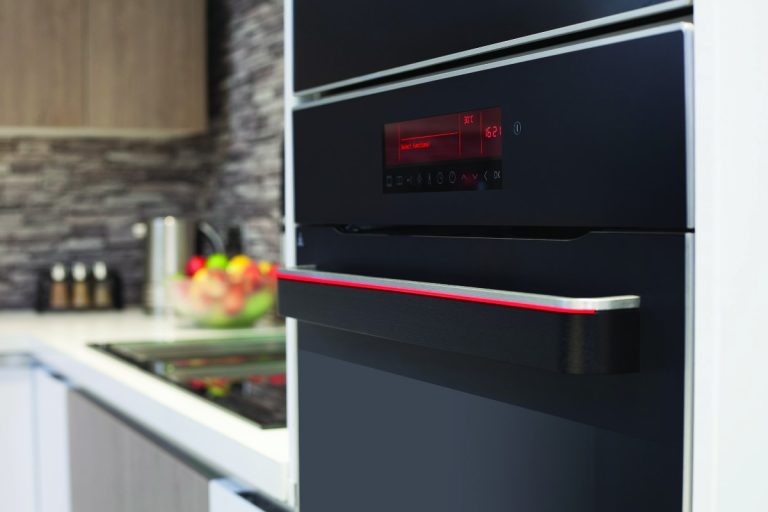 You'll also find appliances that combine an oven and a microwave, for maximum flexibility. The bonus? One less appliance to take up countertop space.
Some ovens will also have automatic settings for specific dishes, which take out any and all guesswork when you need to coordinate cooking times.
Not to mention that many appliances now allow you to use the bottom as a warming plate or pizza oven, making them truly multi-functional.
What maintenance will my oven need?
I already mentioned pyrolytic cleaning, which might be one of the biggest improvements – at least in my book.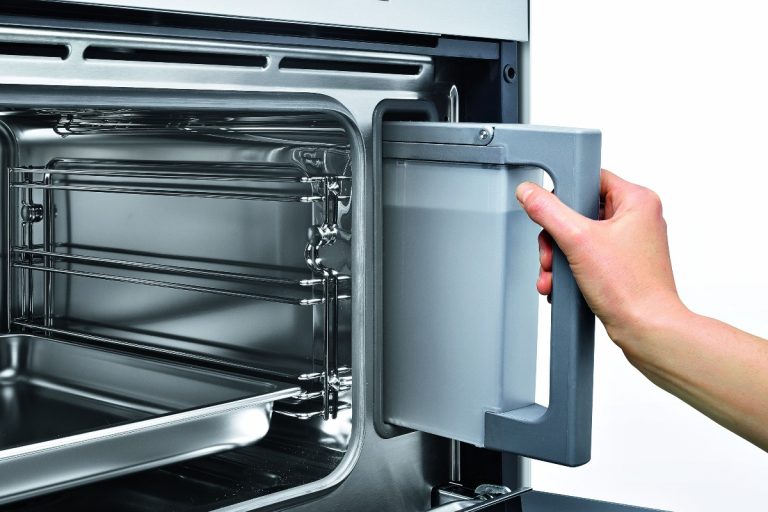 As someone who once messed up a tarte tatin quite spectacularly, I wish my oven had had that function. Have you ever scraped caramel from an oven? Because I have, and any function that'll spare me from having to do so in the future is more than welcome…
In terms of general maintenance, deep clean your appliance twice a year to avoid acrid smells lingering in your home.
Then, wipe down the doors and glass panes, and you're good to go.
How much will it cost?
Prices will depend on the functionalities you want, but even appliances under £500 can pack a punch when it comes to functions. Many will have pyrolytic cleaning, plus auto-cook programmes, so always look at what you actually need your oven for.
If you are going for a pro-style design, you can expect to pay £8000 or above.
So, what's your must-have function? And, almost more importantly – what will be the first thing you cook (or bake) in your new oven?
Featured image: With a volume of 76 litres and a pyrolytic cleaning option, Bertazzoni's oven also features 11 pre-set functions including bake, turbo grill, and a Sabbath mode. Shown here are two F6011PROPLX Professional Series 60cm electric pyro built-in ovens, £999 each, and a F457PROVTX Professional Series 60cm x 45cm combi steam oven, £1549.
About Post Author