Let me ask you one thing: what do Harry Potter and a cloakroom have in common? Well, easy – they both live under the stairs.
But enough of the bad jokes. We're about to tell you how to design the cloakroom of your dreams. So read on to discover the six essential steps.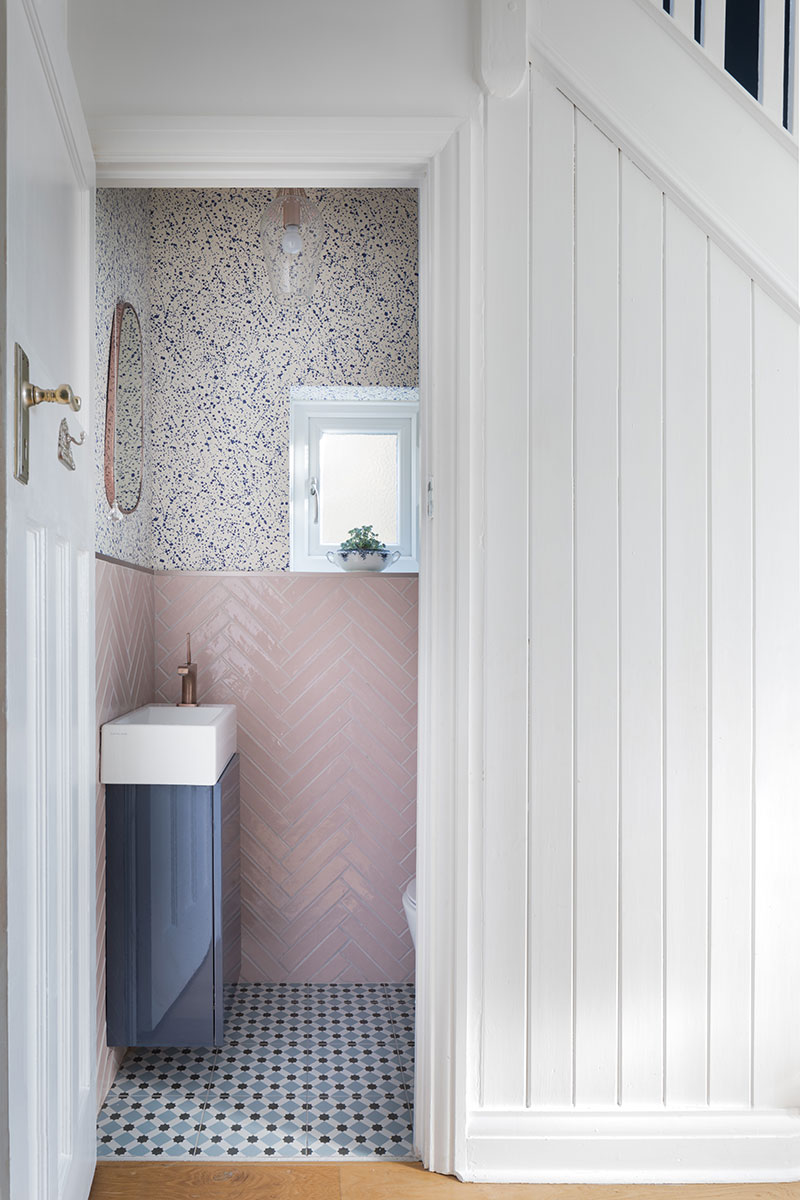 A downstairs loo is a great, practical addition to your home – but how do you design the cloakroom you've always wanted? Luckily, I have you covered: here are six steps to cloakroom success, staircases entirely optional.
Cover your bases
First things first: by law – and by that I mean building regulations – your cloakroom will need an extractor fan.
They're not the prettiest, I hear you, but Siobhan Hayles at Siobhan Hayles Interiors taught me a trick. Use it to design the cloakroom you love.
She fits fans above eye level or chooses one that can be painted or wallpapered over for ultimate blending in.
You'll need enough space under the floor, too. This is to allow the waste pipe for your loo to run at a pitch of at least 18mm.
Also make sure you have enough floor-to-ceiling height – at least 1.8m. This is so tall guests won't have to stand a bit funny when washing their hands.
All the most useful cloakroom tips
Sort out the (water) supplies
Aka the messy part, as you will have to pull up the floors.
Try to install your cloakroom as close as possible to the sewer outside. The waste pipe from the toilet should be as short as it can be.
Bonus: less plumbing means less disruption.
Also be aware that if you place your new room under the stairs, you might need to reconfigure things. Specifically, you may have to relocate your electric and gas meters and the fuse box.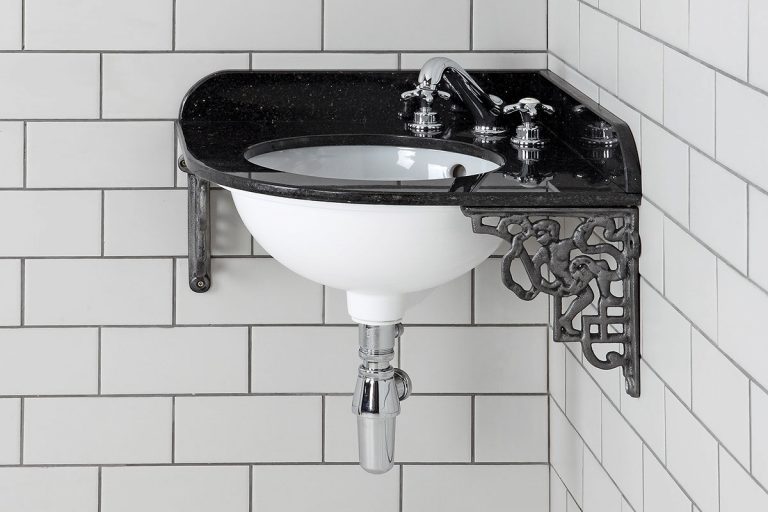 More tips to help you design the cloakroom of your dreams
Use your space wisely
Let me tell you this: all a cloakroom needs are a basin and WC, and slimline fixtures make it easier to kit out a space as effectively as possible. Avoid clutter, too, as it'll only take up valuable room and make your scheme look messy in the process.
But if your space is extra compact, don't despair – Chris Payne, a senior designer at Ripples, has some advice.
"A compact or corner basin with a single-lever wall-mounted mixer tap works well with a wall-hung toilet," he told me.
Nobody puts Baby in the corner, but I'll happily place a basin there.
Choose the right vanity
This can drastically change (read: elevate) the scheme's look.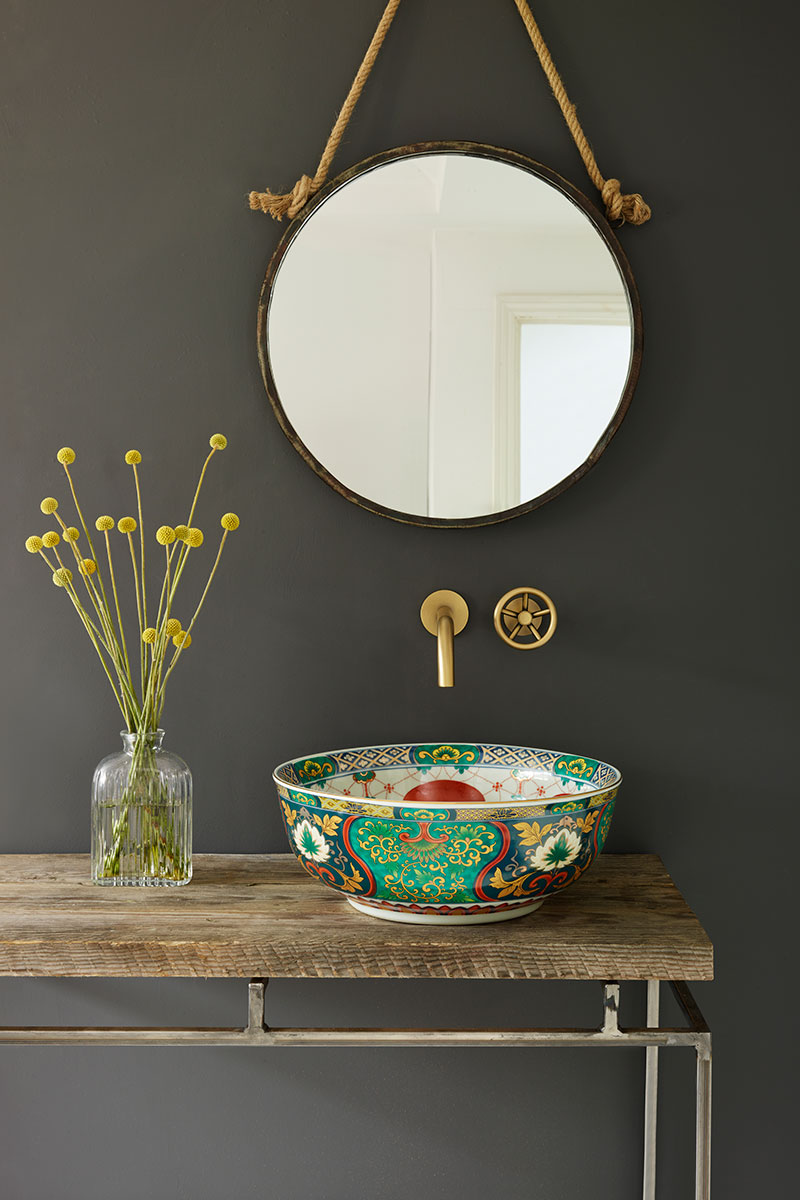 "A freestanding table works well with a vessel basin," Natalie McHugh at NK Living told me.
She recommends shopping around for a more unusual piece of furniture and advises to choose narrower legs, as this will create a feeling of space.
More essential 'design the cloakroom' advice
Light it up
Don't just have a single fitting – give your space the treatment it deserves.
A mix of task and ambient illumination creates a multi-layered scheme that adds to the décor and is guaranteed to wow your guests.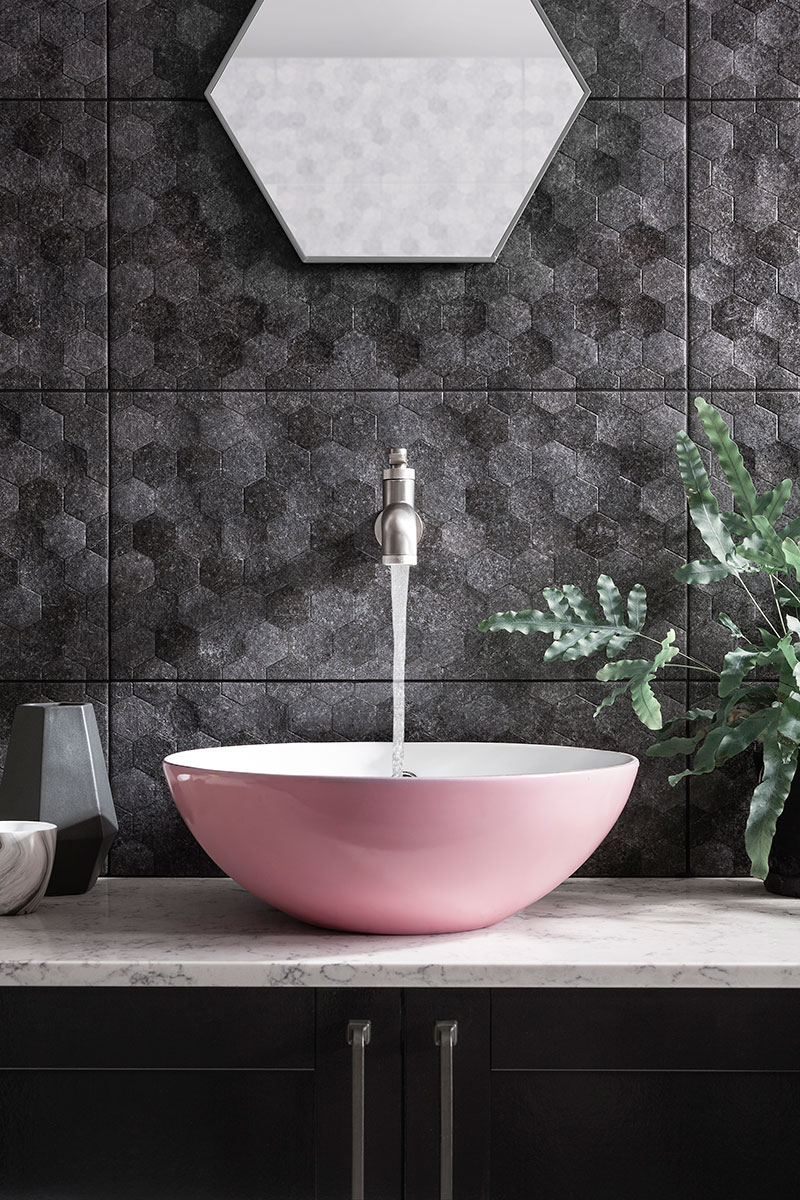 How to wow your guests when you design the cloakroom you've always dreamed of
Wow your guests (and yourself)
If you're anything like me and love a bit of drama, this is your chance to live out that fantasy to the fullest. Plus, decorating with dark tones will make the room appear bigger, as the light reflects differently.
Alison Johnson at Otta Design told me to look towards boutique hotels for inspiration and be extravagant with materials.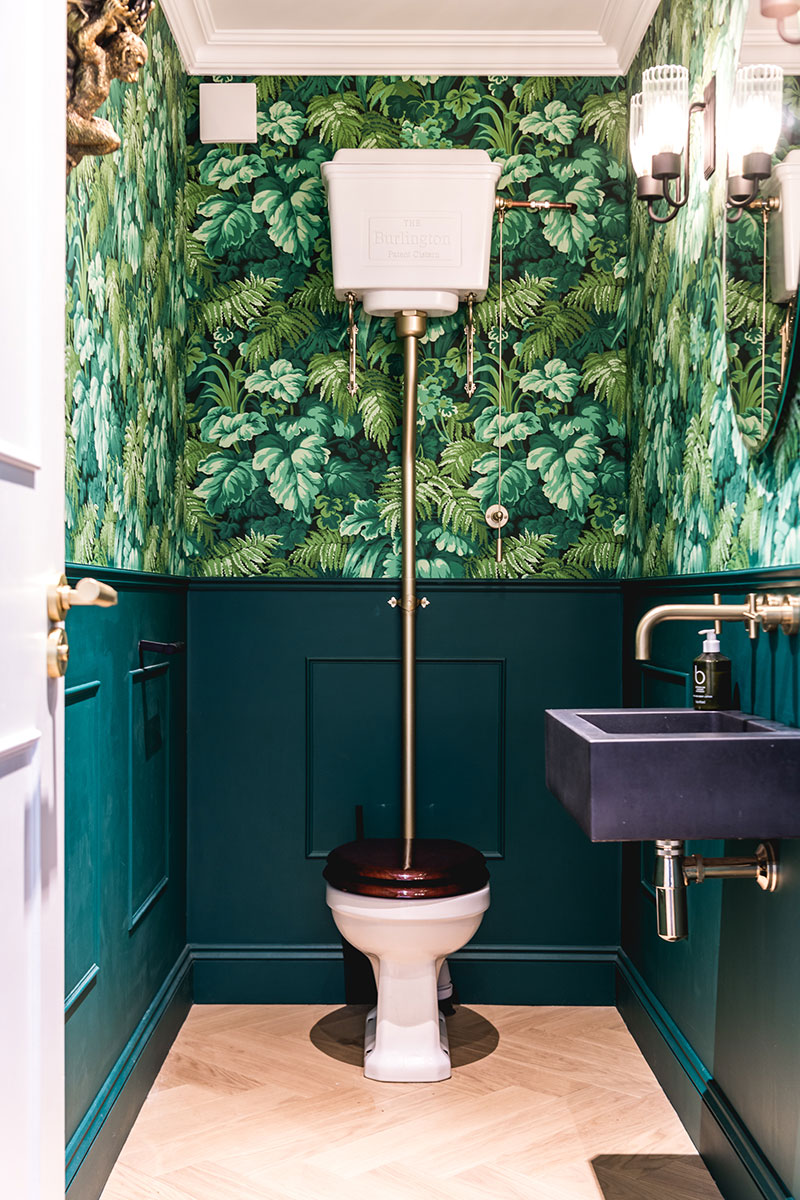 Black and gold Art Deco wallpaper is so lush
Personally, tapping into my deep love for Daisy Buchanan, I'm eyeing a black-and-gold Art Deco wallpaper – but there are no limits on your creativity. Do you like birds of paradise? Now's the chance. Are you a fan of uber-cool geometrics? Go for it. Can your style best be described by calling it an explosion of colour and personality? Put it on full display.
Designing a cloakroom is the ideal opportunity to have a play with styles and colours, so don't let anyone stop you.
See? Easy(ish). Just don't forget to share your incredible spaces with me, please – I'm ever so curious what you come up with.
Featured image: You don't spend much time in your cloakroom, which makes it the ideal space to be bold with your design – the less time you spend in a room, the smaller the risk of you getting tired of a colour or design feature all too soon. This Heritage Bathrooms scheme features the Victoria high-level WC and sister, £530, paired with the Victoria basin, £285, on the Abingdon washstand in Vintage Gold, £500, with the Glastonbury tap in Vintage Gold, £345, and the Harlesden mirror in Vintage Gold, £145. For a similar wallpaper, try Graham & Brown or Etsy.
So, did you love this feature? Now you know how to design the cloakroom of your dreams, read Bathroom lighting explained.
About Post Author