I love a good soak in the bath. Bubbles up to my chin and my nose in my favourite book, maybe some candles if I need a good dose of zen. Even as I write this, I can't think of anywhere else I'd rather be right now. If you asked me 'bath or shower?', I am definitely team bath.
When it comes to a bathroom renovation, your choice of bath is an important decision.
Choice number one: fitted or freestanding?
I was faced with this dilemma during my own renovation. With a young family, my head was saying fitted. But from a design perspective I wanted a luxurious roll top.
A freestanding bath can give your bathroom that undeniable wow factor and instantly make the room feel more luxurious. Whether it's centre stage in the middle of a room, under a window to make the most of a glorious view or tucked into a tight space. They are extremely versatile, and can instantly transform a room.
There are so many options now that a freestanding bath could be right for you. Unlike fitted baths, freestanding tubs come with more options for tap placement. You can mount them in the middle, to the side or at the end and affix them to the wall, bath edge or even the floor.
Also, due to their stand-alone nature, you can place them virtually anywhere, often transforming a master suite.
Sold on a freestanding tub (and why wouldn't you be?) but can't decide which of the many styles to opt for? Then take a look at my latest lookbook showcasing the very best in freestanding baths.
Firstly, feast your eyes on this beauty
Create a traditional look with a claw-footed roll-top bath. I love this dark navy painted version for a contemporary twist on the traditional.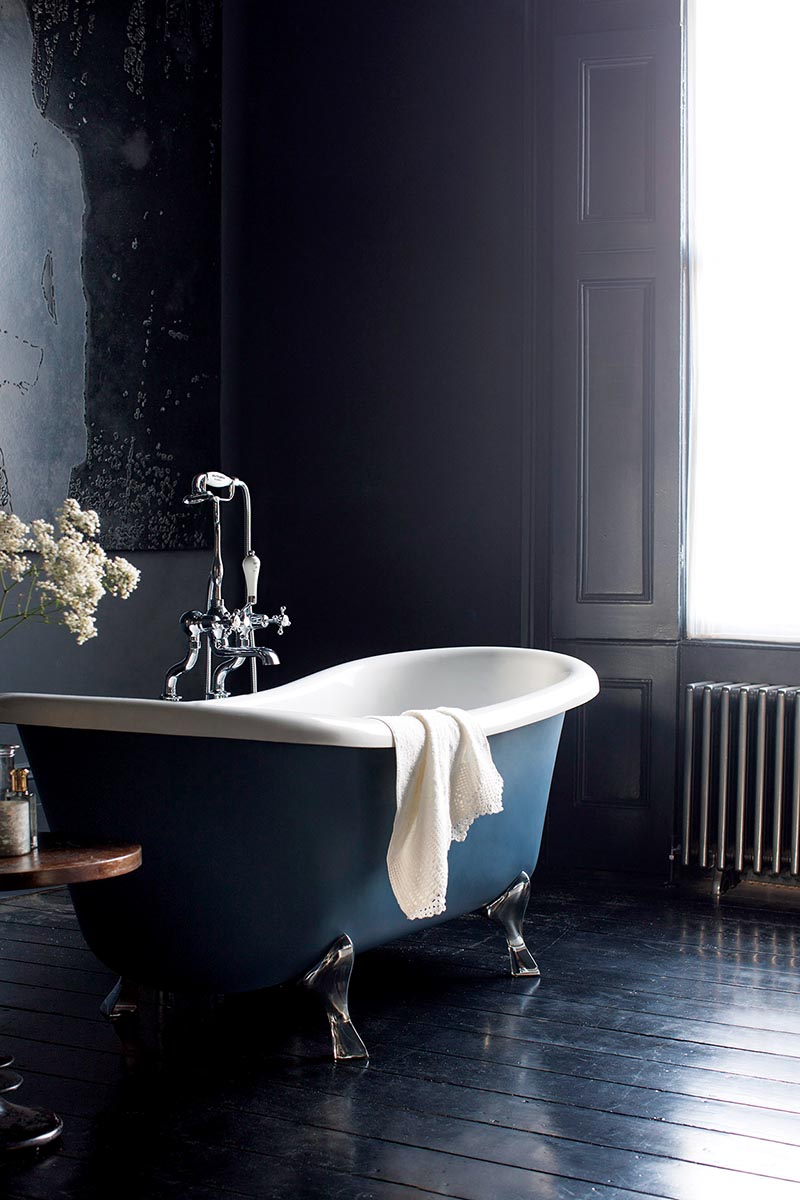 Secondly, fall in love with this modern design
Sleek and simple, this freestanding bath oozes the look of a hotel-style bathroom. Consider a tub without a pre-drilled overflow. This allows you to site it lower than usual, reducing the possible fill depth and ultimately saving water.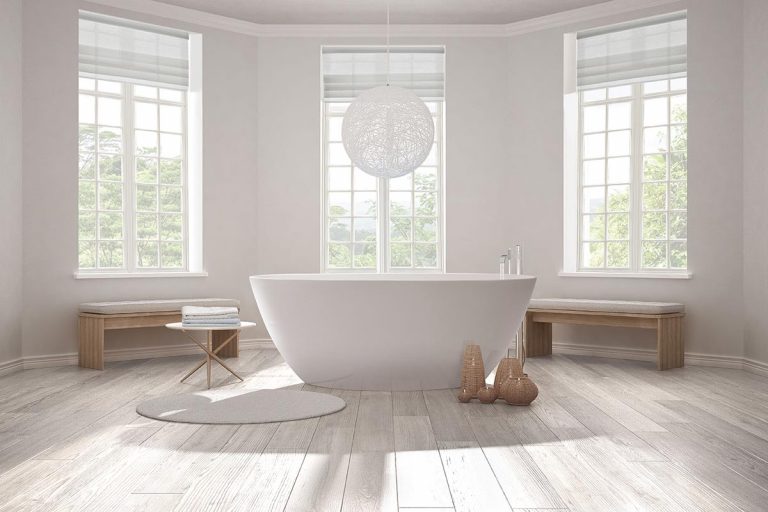 Check out this gold freestanding bath
Freestanding baths don't have to go in the bathroom – so why not add one to your bedroom for a boutique–hotel feel? Try something with a real wow-factor like this gold version.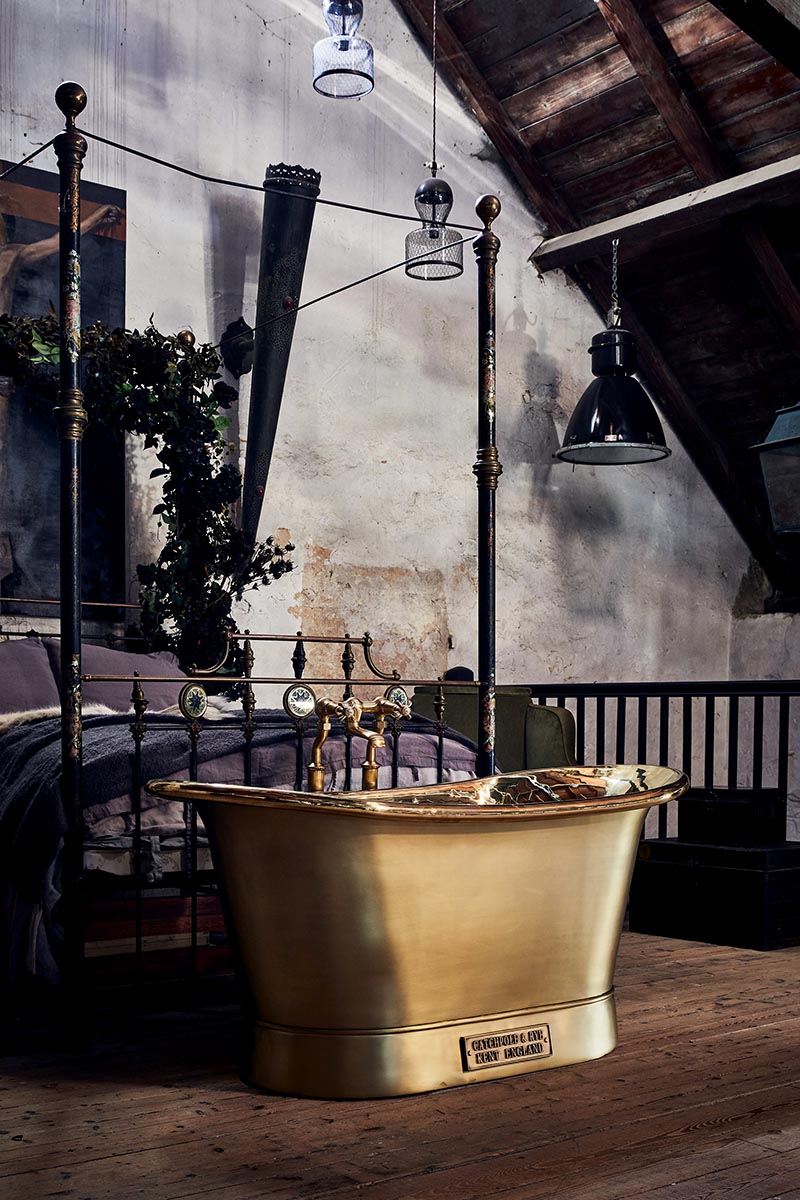 Then there's this prince among freestanding baths
Smooth lines and an ergonomic shape give this freestanding bath from Roca, with its taps and handy ledge, true star appeal and positioned right next to this full length window it really makes the most of this view – and what an incredible view this one is!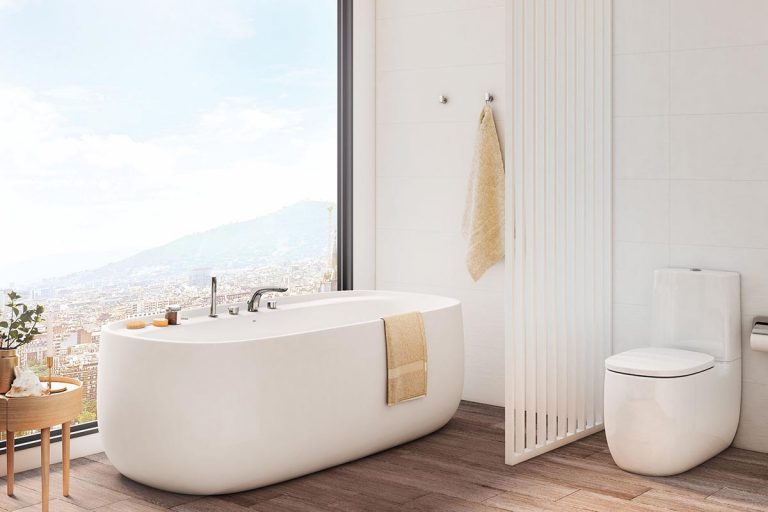 This teardrop bath is just gorgeous
Add a sense of modern luxury with different shapes and heights. The shape of this model is really unusual and works perfectly with the taller floor-standing tap.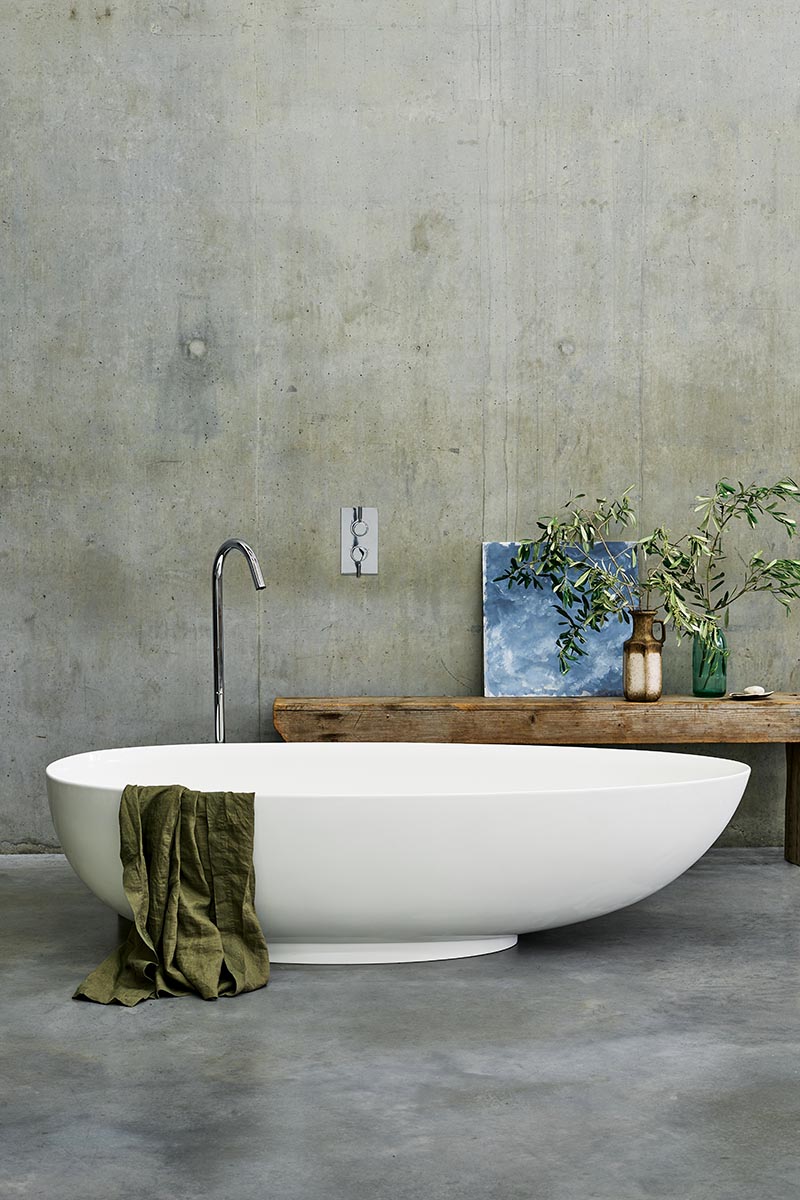 Look at this contemporary bath design
One of my favourite freestanding baths in our gallery is this uber-contemporary bath design, which has been paired with a brass wall mounted filler and shower to create a really striking urban feel.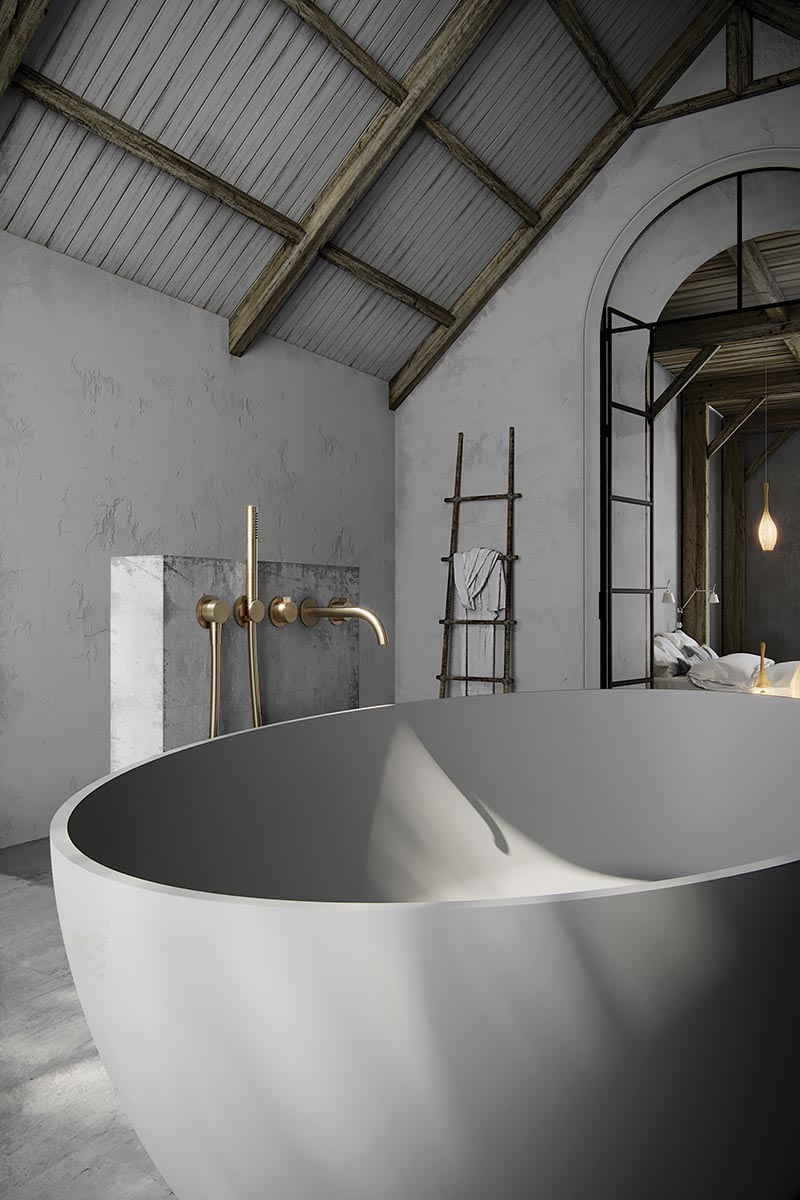 Surely the queen of freestanding baths
The ultimate in luxurious bathing. This traditional white roll top from Victoria + Albert Baths transforms a fairly simple space into something much more impressive.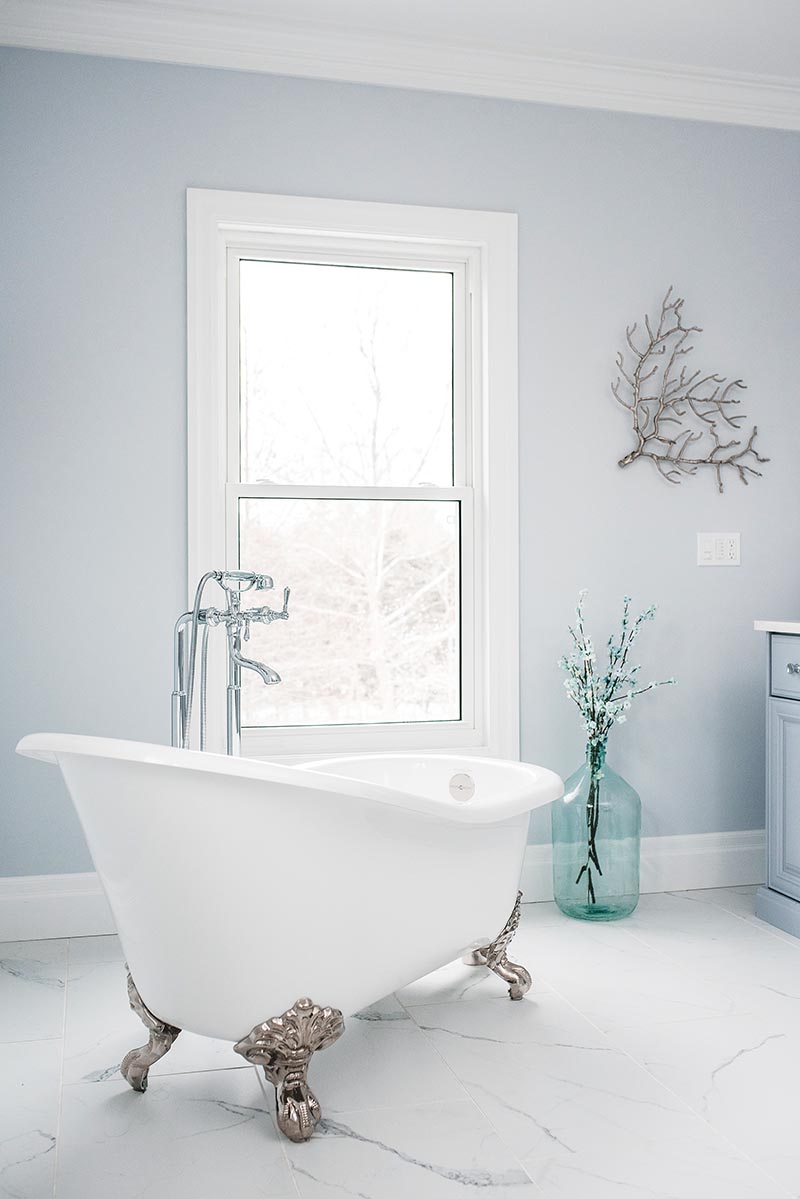 You can place freestanding baths in the middle of a room
If you've got a lot of space to play with in your bathroom don't feel like your tub has to go against a wall. One of the joys of a freestanding bath is that you can put it anywhere within your bathroom layout, as long as you can route the plumbing to its location.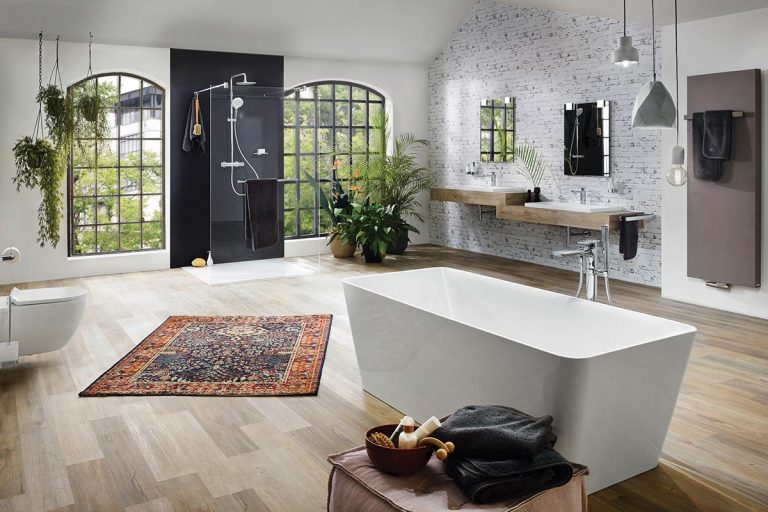 You can paint freestanding baths in vivid colours
How about going bright for a real statement? This model from Albion features double ended curves and a purpose built plinth, cleverly concealing the waste system and can be painted in a range of Farrow & Ball and Dulux shades.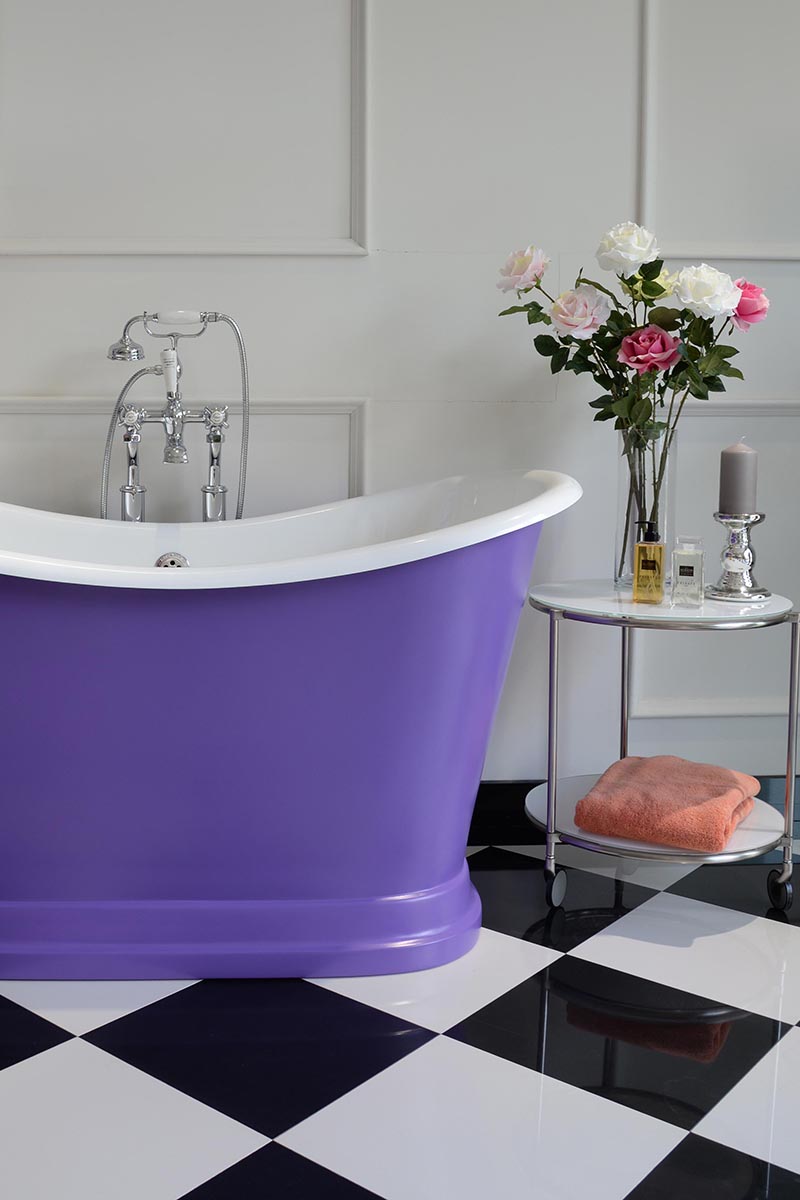 We love these geometrical black tiles
For a high-end look on a budget, mix and match high and low cost products to make your budget go further. Clever tiling and simple layout tricks – such as raising a freestanding bath – will create a designer finish. I'm a big fan of these gold taps and geometrical black tiles!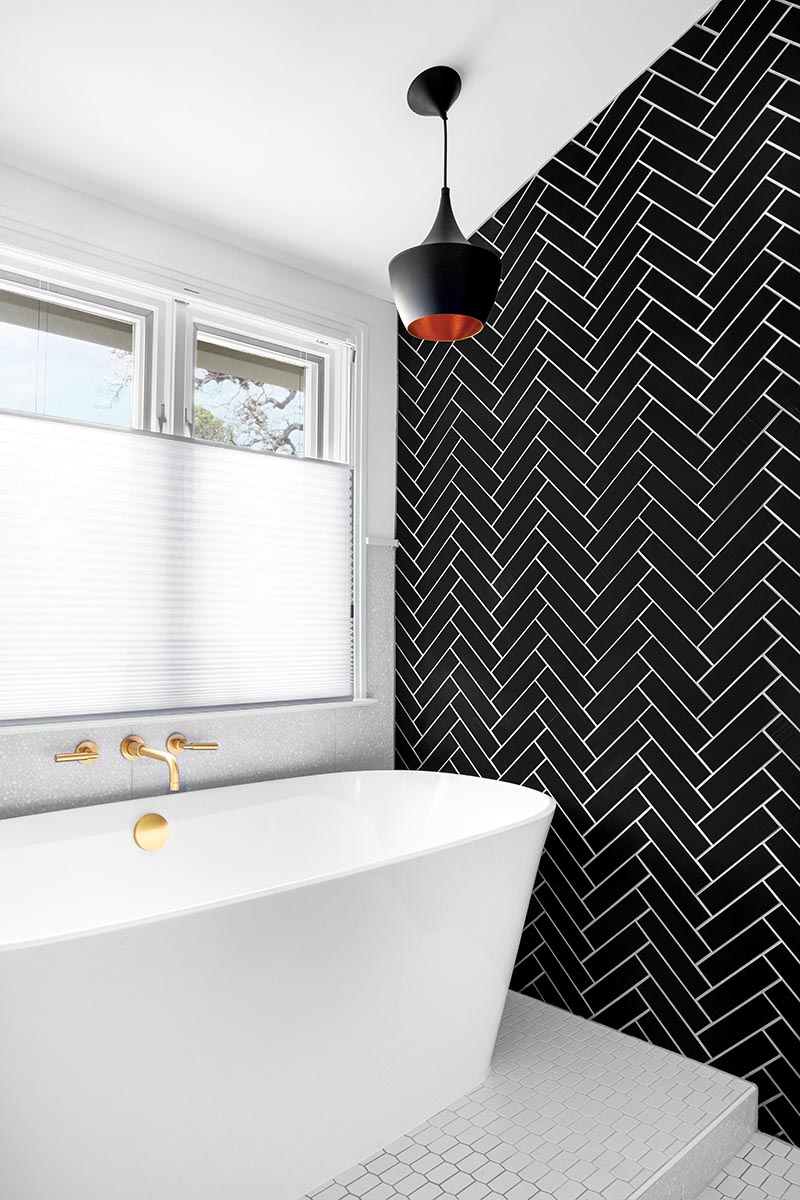 Featured image: Taking a bold approach with fittings as well as the bathroom's layout can make inexpensive items appear high end. Vintage Wood Bianco anti-slip floor tiles, £49.95 sq m, Walls and Floors.
Want to read on? Then you may also enjoy 6 tips on choosing the right freestanding bath.
About Post Author