Take a quick look at your bathroom – does it need an update? Why not start with the tiles? From different sizes to laying styles, here is how you can update your bathroom with metro tiles, a popular style we fell in love with – and we think you will, too!
But first, what are metro tiles?
The popular metro tiles first appeared in New York's subway stations and then, slowly moved to Europe in London's Underground and Paris' Metro – hence the name. You can choose between matt or glossy, flat or bevelled, to create a feature wall or go all out – you can even find metro tiles suitable for both walls and floors, so the options are great!
If you are currently renovating you bathroom or thinking of updating its design, then here are eight ways you can do so with metro tiles.
The herringbone pattern
One of the most popular and stylish metro tiles laying styles is the herringbone pattern – the name comes from the skeleton of a herring fish. To achieve this look, you have to l

ay slim metro tiles at a 45° angle in a V-shape. You can mix and match shades, be bold with vibrant shades or go minimal with neutral, earthy tones.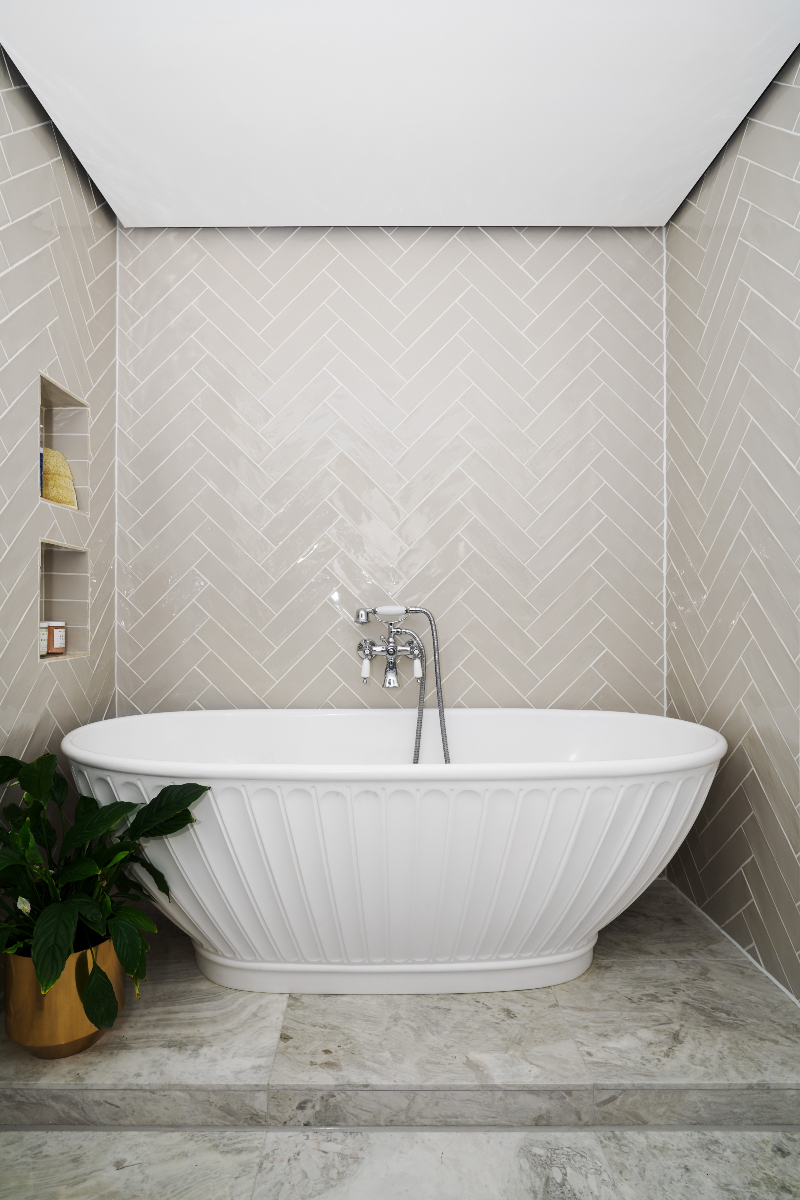 Tip: If you really like the herringbone pattern, but would like to spice it up a bit, then lay your metro tiles diagonally – this will create a zig zag effect and refresh your bathroom's design, while still using your favourite pattern.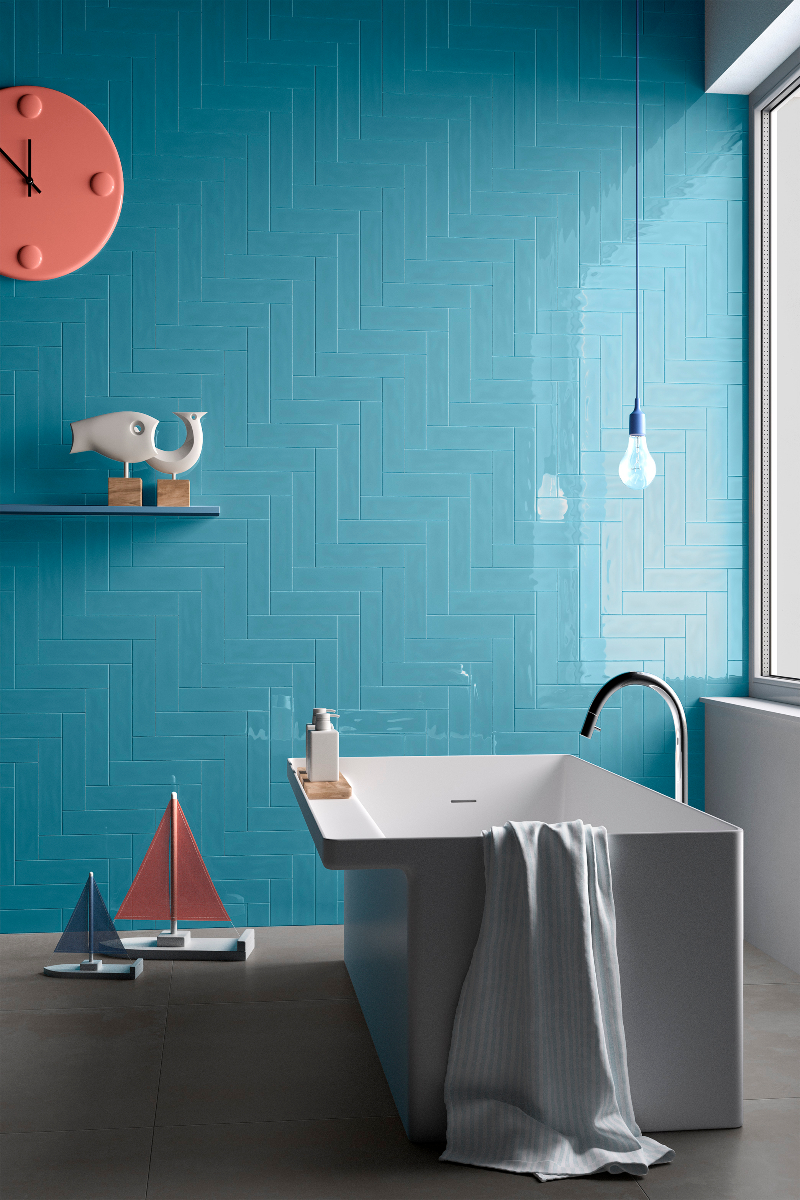 Mix and match
The great thing about metro tiles is that you can have fun and create various looks to reflect your style. You can mix and match colours, textures and laying styles. Do you want to go for the herringbone style on one wall and the classic metro style on another? Then, go for it. Mix and match laying patterns to add a personal touch to your bathroom.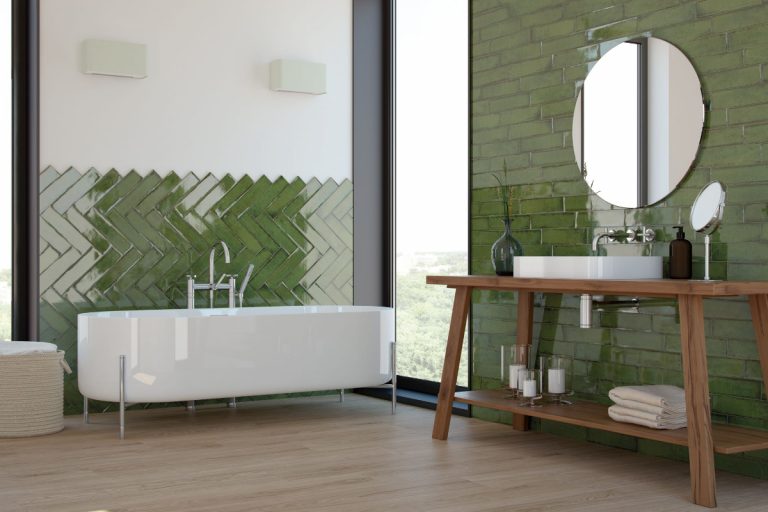 The luxurious look
To create a glamorous look in your bathroom, choose tiles in dark shades of greys and black. These glossy, bevelled dark grey metro tiles from Tile Giant give the bathroom a modern look. To tie the look together, go for copper brassware – this will also add an industrial touch to your design. To create a relaxing atmosphere, go for a freestanding bath in similar tones and lots of greenery – you will definitely get that luxurious, spa-like feeling in the comfort of your home.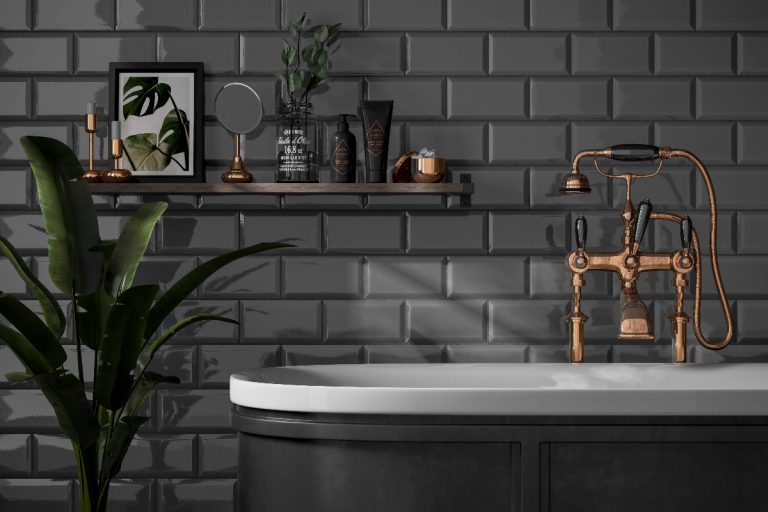 The statement look
Let the tiles be the focal point of your bathroom by stacking them vertically. A great way to make the tiles stand out in your bathroom is to choose contrasting shades and even different finishes or sizes. Lay your tiles behind the bath to create a statement look and add character to your bathroom.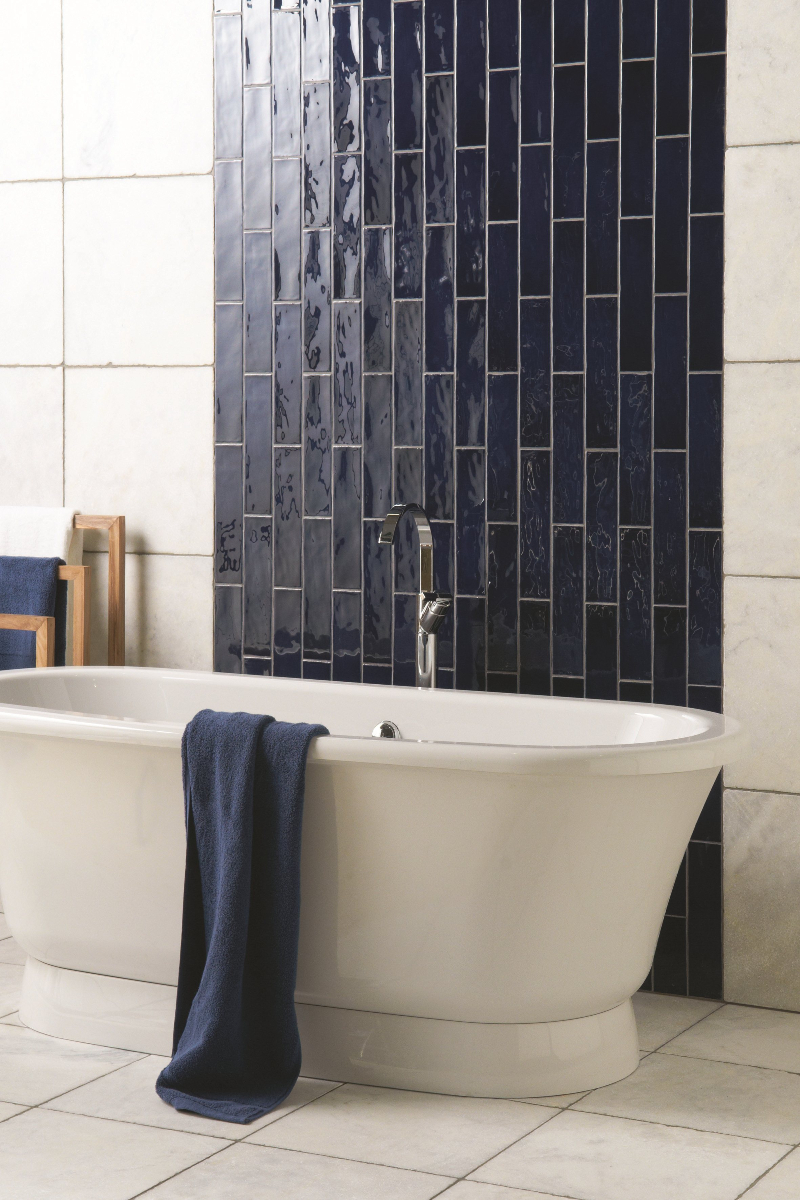 Watch The Bathroom Sessions: ways with colour and pattern
The classic look (with a twist)
Clean white or muted cream, laid horizontally, in the authentic subway style – update your bathroom with the classic look inspired by the London underground, but (here comes the twist) add a couple rows of neutral or colourful tiles. We love this modern approach of creating a stylish bathroom design with help from sleek metro tiles, with which you can achieve a minimal or a bold look. Go for a nautical theme with mint green or pastel blue tiles to get that holiday-feeling at home.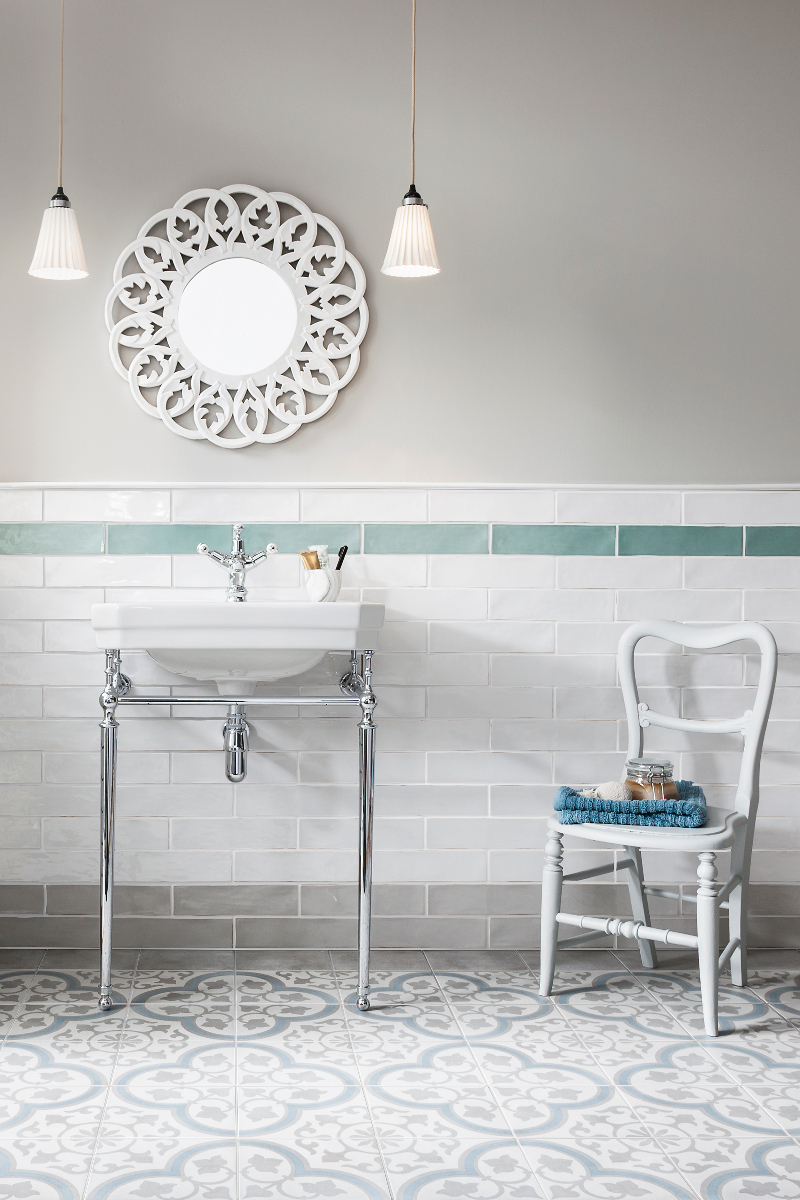 The basket weave style
Be it with two, three or four tiles, the basket weave laying pattern is a great choice to add character to your bathroom – choose pastel shades to add a retro touch. Use the basket weave style for a vintage aesthetic on one wall and go classic on the other. Always remember to have fun with the process!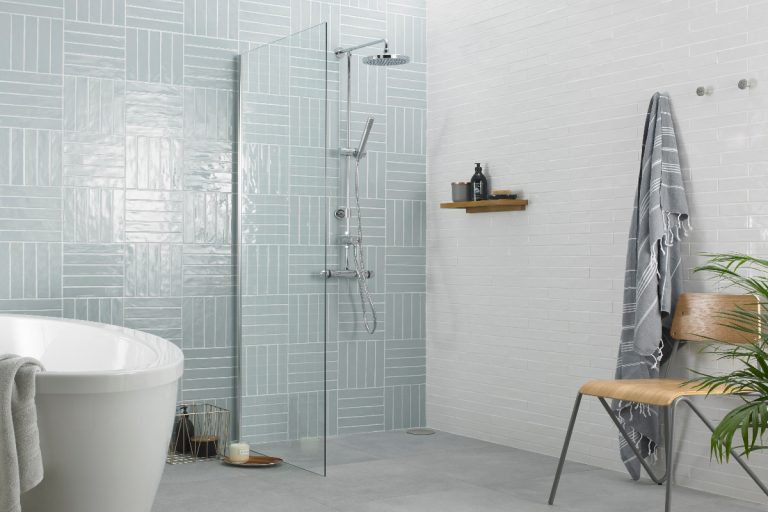 Zone your bathroom
With help from metro tiles, you can successfully zone your bathroom in separate areas. Go for a contemporary look by keeping your shower's design separate from the rest of the bathroom – if you love the minimalist style, then choose metro tiles only for your walk-in-shower and a white paint shade on the rest of the walls for a clean, polished look.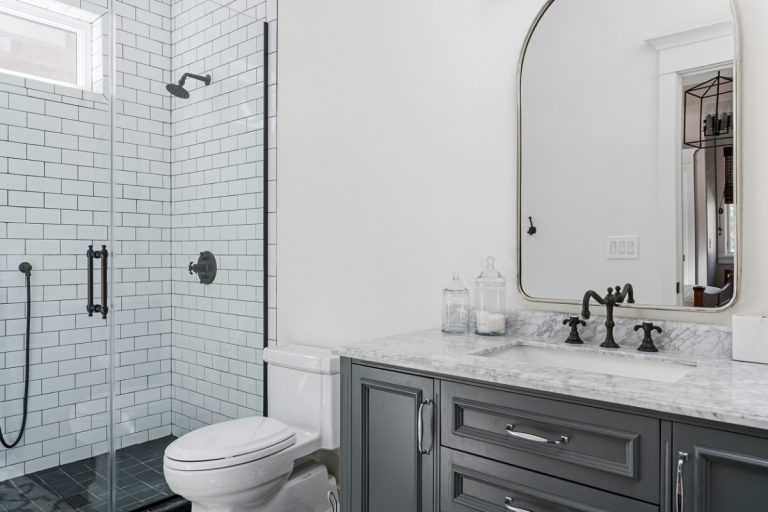 Create your own style
Let your creativity flow during the renovation process and try different laying styles until you find the one. Who said tiles have to go all the way up to the ceiling, or that you have to choose the same colour and style for the entire room? Forget all the rules – what a better way to renovate your bathroom then creating your own laying style that you know you will love throughout the years?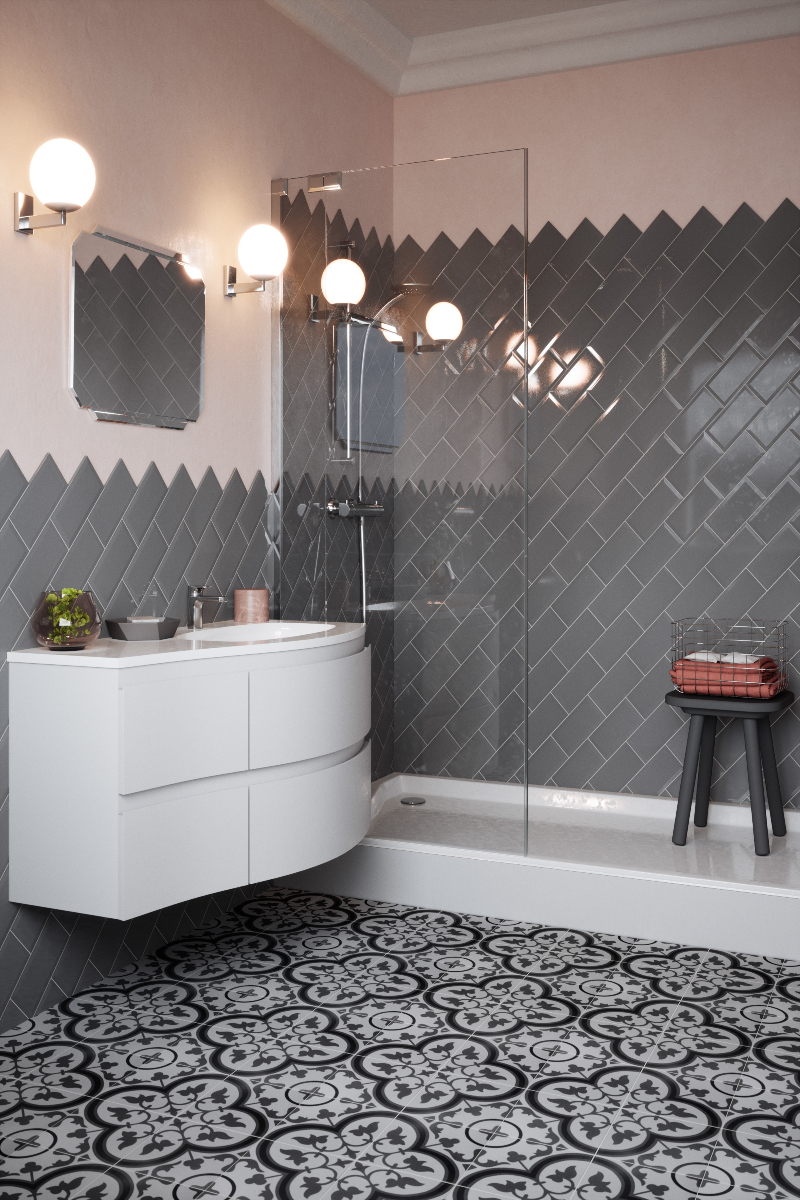 Featured image: Winchester Residence Arcadian Porcelain Tiles, Original Style.
About Post Author