My main advice when planning a renovation is to always focus your energy and budget towards the master ensuite or main family bathroom, as these will see most use. However, there is a certain design excitement around creating a cool guest room – it's an opportunity to try something different, be bolder with your choices, and think about how the room can replicate the hotel suite feel where their every need is considered.
Just because it is used less often, or if it doubles as a home office these days, doesn't mean you can't create a showstopping space. Plus, your guests will be more than impressed – and you could escape there, too, if you need to.
Here are some clever ways to ensure your loved ones feel special when visiting…
Who is the guest bathroom for?
First, understand who is going to be using the space. For a guest bathroom, it is likely to be your in-laws, other family members and friends.
Think practically. If a visitors are likely to bring a young child and needs to bathe them, they can use your family bathroom. Most guest also don't tend to spend hours relaxing in a bubble bath, so a shower room is the most obvious
choice in terms of functionality.
Forget storage
Hidden storage is less necessary in guest bathroom – great, as furniture is often one of the more expensive elements.
Opt for open storage, maximise set-down space to provide areas for washbags and towels, as well as offering plenty of styling opportunities.
I would normally advise hiding a shaver socket inside storage in a main bathroom, but in a guest suite, it's better kept visible. The shower controls and taps should be simple to use, too.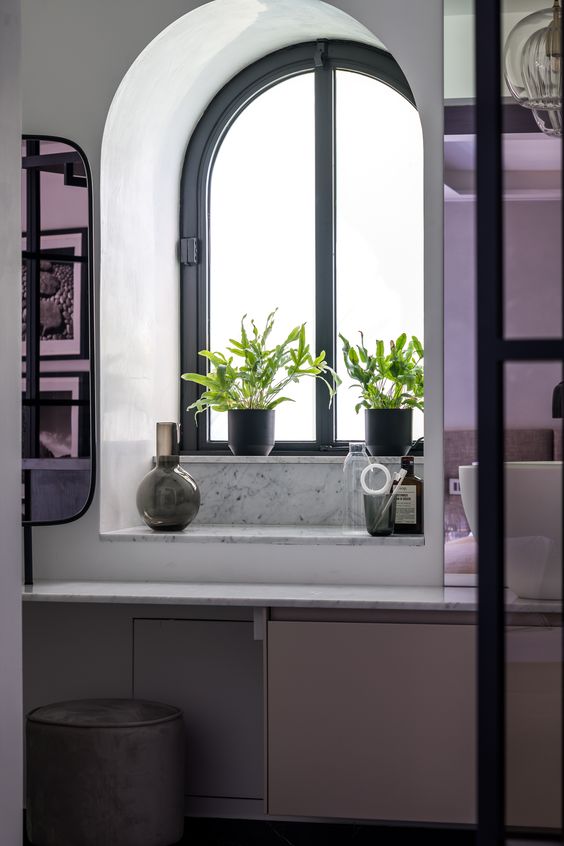 Make it practical
Most taps and showers now have red and blue indicators to highlight temperature. Equally, a clear icon for the overhead or hand shower is also helpful.
As a guest, few things are as uncomfortable as being in the shower and realising you don't know how to turn it on – or even worse, accidentally
getting soaked.
I still don't understand why some hotels only have an overhead shower.
Go for easy lighting
Illumination is key in all areas, but in bathrooms, you should always look
to have at least two circuits: one for overhead functional lighting, which I would advise linking to your bathroom extraction, while the other is for the lower level or feature lighting.
This allows for softer illumination – great if guests are using the bathroom at night – and provides an opportunity to add a focal point or a feature piece. A dramatic pendant or wall light can add character if everything else is pared back and timeless in style.
Comfort is key
Underfloor heating is great. An electric system is inexpensive, yet delivers a luxurious touch for your guest, especially on a cold morning while stepping
from a carpet in the bedroom to tiles in the bathroom.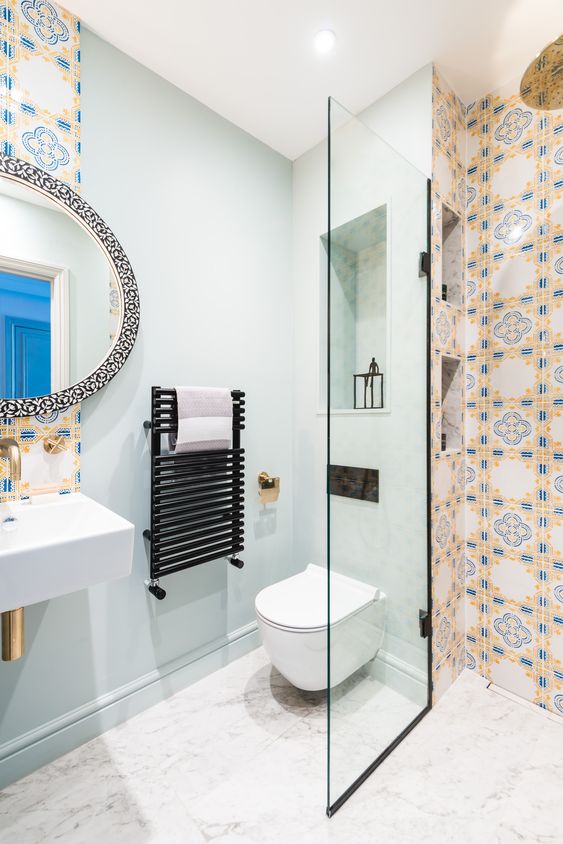 Go bold
In terms of surfaces and colours, you could select more daring designs – much like I would suggest for a cloakroom. As you don't have to live with it on a
daily basis, decorating a guest bedroom is an opportunity to be braver than normal.
However, with my sensible hat on, I would advise keeping the surfaces and base materials relatively neutral, to ensure they are easy to maintain.
Stick to a simple colour palette for walls and floors to achieve a timeless result and add personality through furniture and accessories.
Style the guest bathroom like a pro
The real fun with a guest bathroom comes with the styling. Think about your favourite hotel experiences – such as miniature hair products, spare toothbrushes, and toiletries.
Neatly folded towels always look great. Then, enhance the room and really make guests feel at home by adding fun photographs and artwork, or by leaving a collection of books or magazines around. Not only does this add colour and pattern, it makes the room feel personal, encouraging your guests to relax.
Seasonal flowers, faux bouquets or easy-to-maintain plants are a simple solution to add a natural feel.
All of these small elements can maximise your guests' experience while staying over. And not only are they inexpensive but very easy to adapt, too, making it really personal.
They will feel like you have really looked after them – the only danger is they won't want to leave!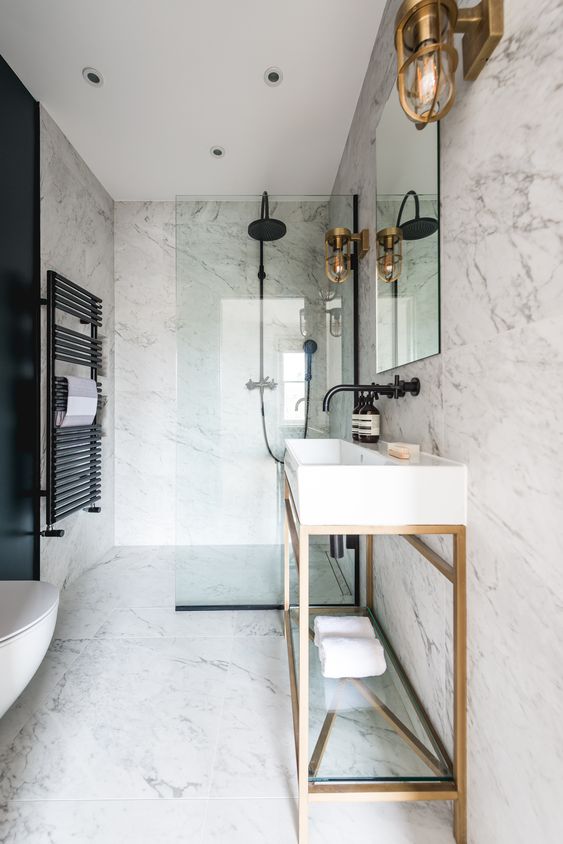 Featured image: Day True.
Hayley Robson is the creative director at Day True.
About Post Author