It's that time of the year again, when the clocks go back and we have fewer daylight hours. Are you dreading waking up when it's still dark outside? Well, me too! Seasonal affective disorder (SAD), also known as the winter blues, is a type of depression that usually begins in autumn and lasts until the end of winter.
But worry no more, I have found some amazing body clock lamps and products, from alarm clocks to essential oil diffusers, to help boost your mood and keep SAD away. Let's begin, shall we?
Lumie Bodyclock Luxe 750DAB
I don't know about you, but jarring alarms instantly put me in a bad mood in the morning. And who wants that? Lumie body clock lamps wake you gradually. This model has a 15–90 minutes sunrise duration. It also offers a sunset setting to help you fall asleep faster and rest better. To me, that sounds like a dream. Some other features include the auto-dimming display, DAB radio, 31 sleep and wake sounds, bluetooth speakers, low blue light feature, and a tap-controlled snooze for when you want to spend five more minutes in bed. Plus, it has been Quiet Mark awarded.
Philips Hue Gradient Signe lamp
The Gradient Signe lamps are available as table or floor options, and are ideal for the when the clocks go back. The smart light can wake you up with the warm colours of dawn as it mimics the sunrise to help you wake up naturally. What's more, you can set a cosy mood in the evening as the light slowly changes and mimics the soft glow of candle light or a fireplace. Ah, I am already looking forward to bedtime!
Beurer TL 95 Daylight therapy lamp
An easy way to improve productivity during gloomy months is to have body clock lamps that mimics natural sunlight through daylight therapy. Place it either on your bedside table, office desk or in your living area. This one from Beurer has sun-like and energy-saving LED technology. It comes with six brightness levels and is great for promoting concentration and relaxation. Finally get rid of SAD and boost your low mood with this solution. So, grab the latest issue of KBB magazine, a cup of tea, and unwind after work.
Neom Wellbeing pod diffuser
Apart from body clock lamps, why not try pod diffusers? It is known essential oil blends positively influence our moods, from creating a calm and relaxing environment to boosting our energy. To help keep SAD away, place a diffuser in your kitchen, bedroom, home office or bathroom and try 'happy' scents such as bergamot, orange and lemon. Neom offers a wide range of mood-boosting oil blends, such as the Scent To De-stress range and the Scent To Make You Happy range.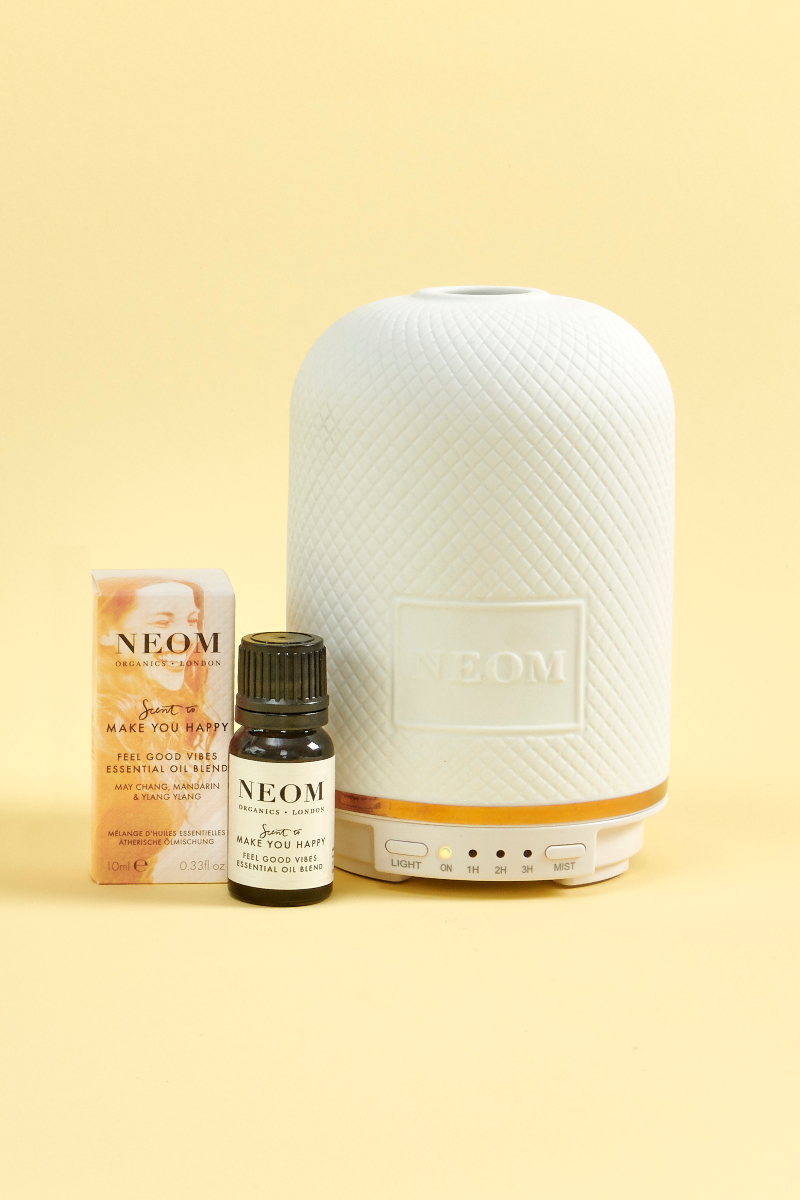 Lumie desk lamp touch dimmable SAD light
I've got something for your home office too – this desk lamp offers light therapy to boost your energy and productivity levels. Pop it on your desk to ensure you get your daily dose of Vitamin L and treat SAD symptoms.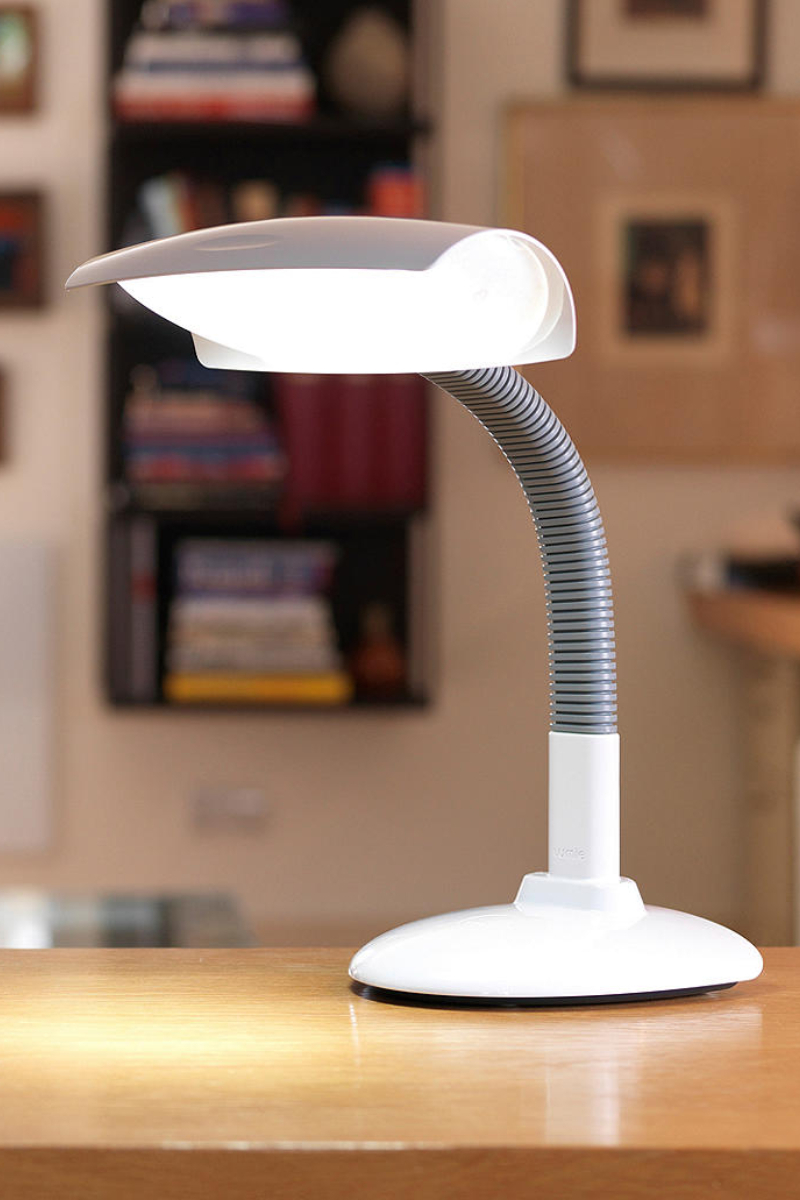 Philips Somneo sleep and wake-up light

This wonder product is designed to help you relax and wake up fresh. You can try the light-guided breathing setting to relax and fall asleep easily. The personalised sun options, from a natural sunrise to sunset simulation, will prepare your body to sleep with help from gradually decreasing light. I definitely need one too.
Featured image: SAD products to boost your mood. Lumie bodyclock glow 150 wake up to daylight SAD light, John Lewis.
You may also enjoy: 15 of the best sleep apps to help you get some shut-eye.
About Post Author