Do you know the amazing feeling of finally lying in bed at the end of a long and tiring day? And do you know what could ruin such a pure moment of comfort? You guessed it – an old mattress that doesn't hug you right away when when you lie on it.
We spend around a third of our lives in bed, so learning how to buy a new mattress is very important. This is because your mattress needs to have a high level of comfort.
Memory foam, pocket-sprung, mixed materials – with so many different options out there, keeping on top of everything else you need to think about can be a bit tricky. And there's more to how to buy a new mattress than simply looking at what it's made from.
Perhaps this is entirely new to you, or you want to refresh your memory before picking a new design. Whatever your reason for reading this, here are my top tips to make sure you find the right mattress for your sleeping habits.
Try your mattress before you buy (and take your partner, too)
The only way to find out whether a mattress is suitable is to lie down on it.
And with that I don't mean 'lie down and get straight back up again' – you have to commit. Remove your coat and shoes, get into your normal sleeping position (yes, even if it's a funny one), and lie down for at least five to 10 minutes.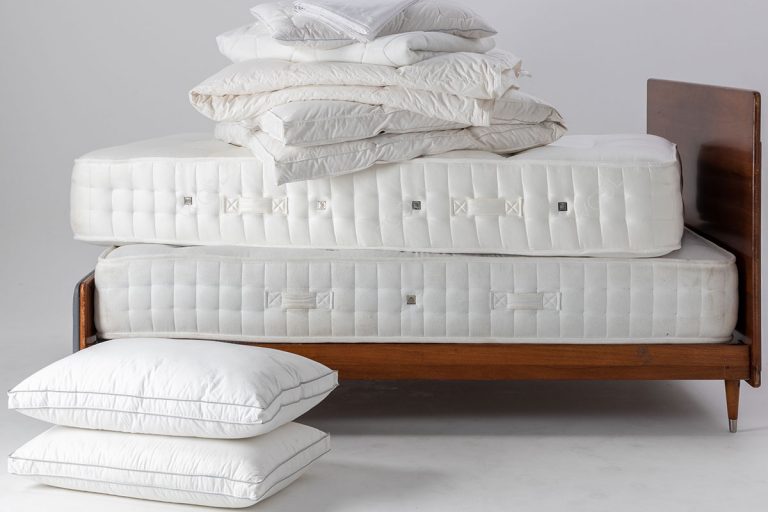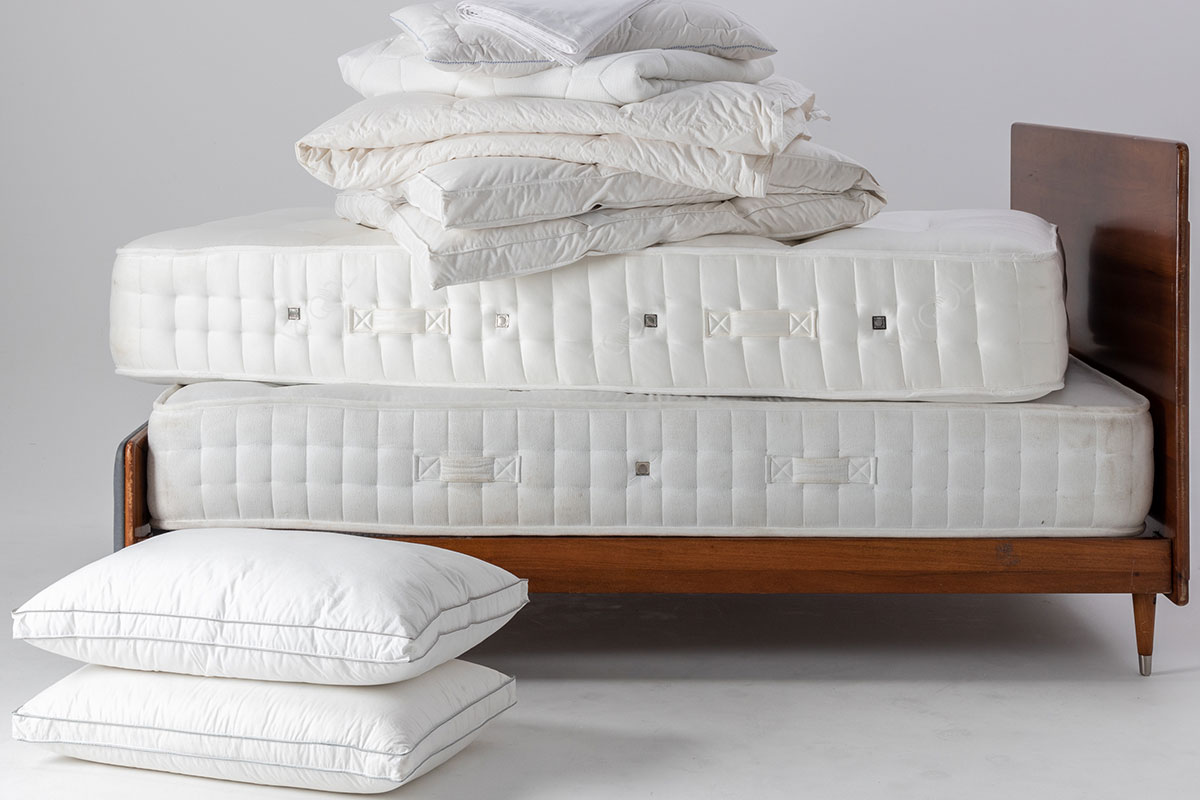 How to buy a new mattress
If you'll be sharing your bed with your partner, take them along to lie down with you. After all, the mattress has to work for the both of you and this way you'll guarantee relaxed nights for both of you.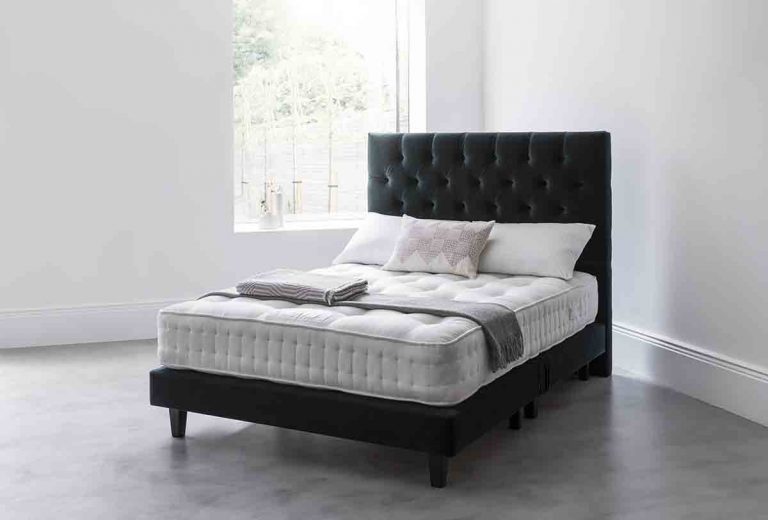 Look out for brands with extended returns policies on mattresses. These days, it is not uncommon for companies to offer 100-night trials with free returns. Wherever you decide to buy, check if it's an approved National Bed Federation member, a recognised trade association, for peace of mind when purchasing.
Support versus firmness
While they sound as if they'd be the same thing, they're actually very different – and they do different things, too.
If you have back pain, for example, you might think you need a firm mattress (even if that's not your preference). But Brent Cooper at Simon Horn tells me that's not actually the case.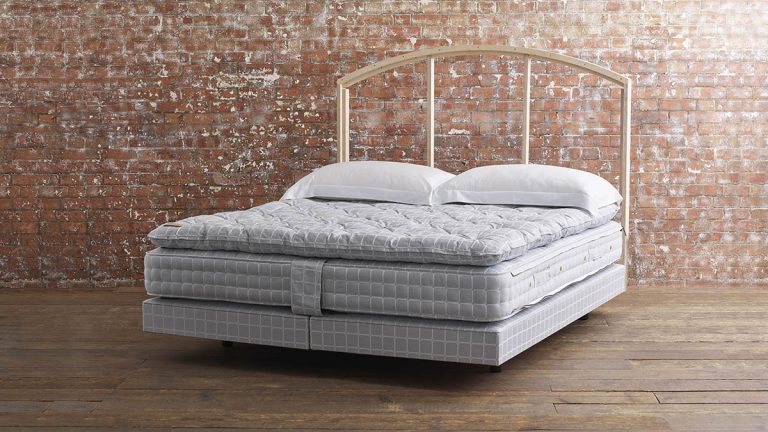 How to buy a new mattress
"The different tensions (i.e soft, medium, hard) exist to cater to body weights rather than to address medical conditions," he says.
"Harder mattresses are generally meant for heavier people."
So don't be offended if a sales assistant asks you for your weight – they're simply trying to help you find the right solution that will offer you the support your body needs. Plus, it will also increase your mattress's longevity.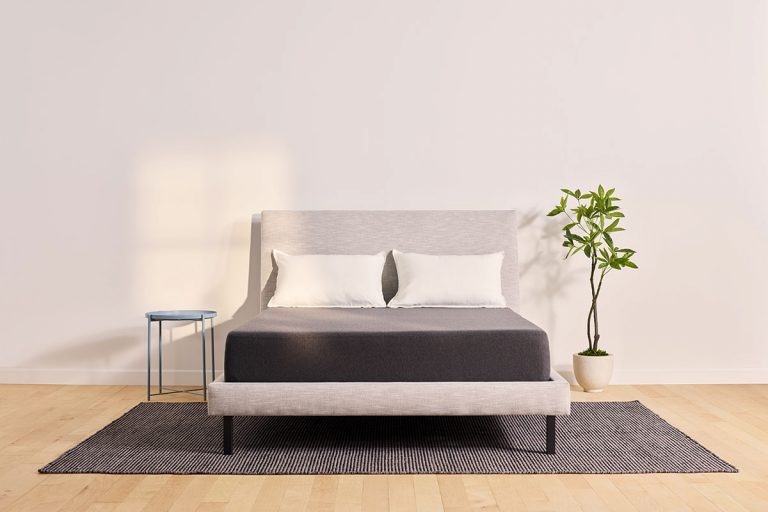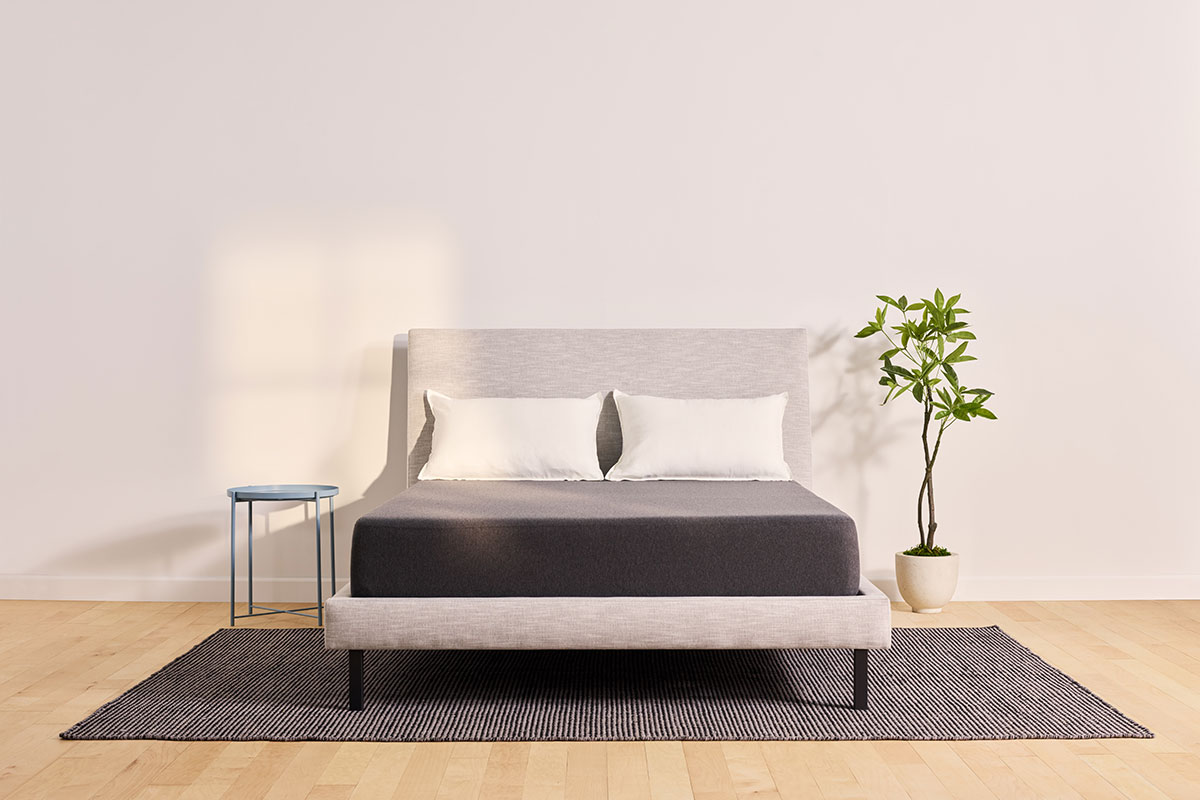 Find your tension
As you are lying down, now is the time to check whether a mattress is the right firmness for your body.
Don't simply go on feeling, though, as we've just learnt. Instead, use this simple test to see if you have found your match. Slide your hand between the base of your spine and the mattress surface.
If it goes in too easily, you're lying on a model that's too firm; if it doesn't fit in at all, the mattress is too soft.
Your body should feel entirely supported, too. So if there is any pressure – for example, around your shoulders or hips – it's not the one.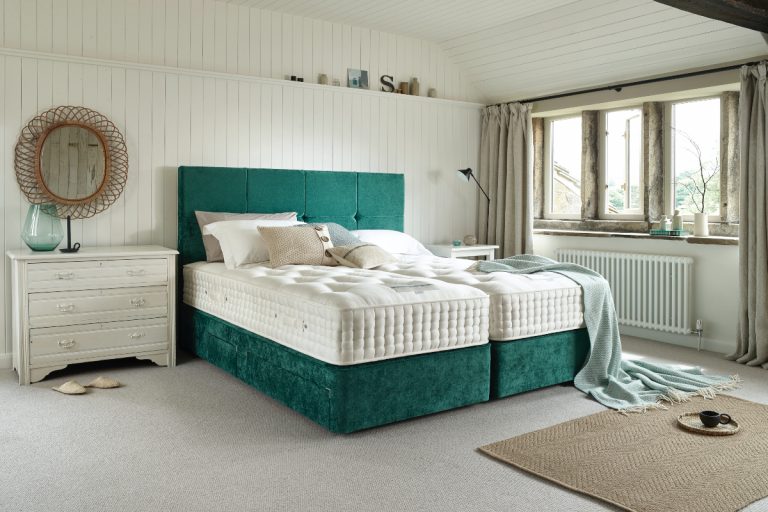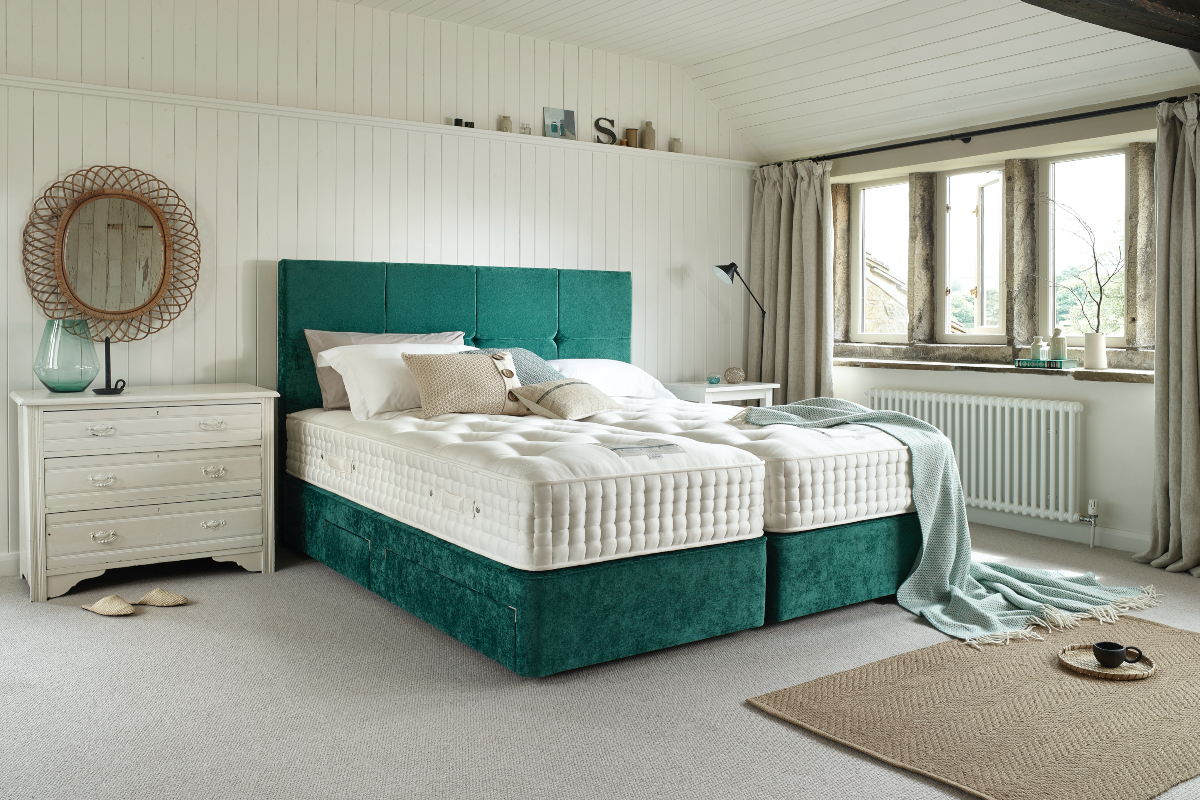 How to buy a new mattress: choose a good base. Whatever you pick will affect how your mattress feels once it's in your home.
Make sure to measure up your bed frame, if you are not replacing that at the same time, to ensure your new mattress will fit. A double size can vary from brand to brand, and UK standard sizes also differ from those common in Europe. Most designs may appear fairly similar from the outside. But keep an eye out for additional features such as hypoallergenic materials or anti-bacterial and temperature-regulating benefits.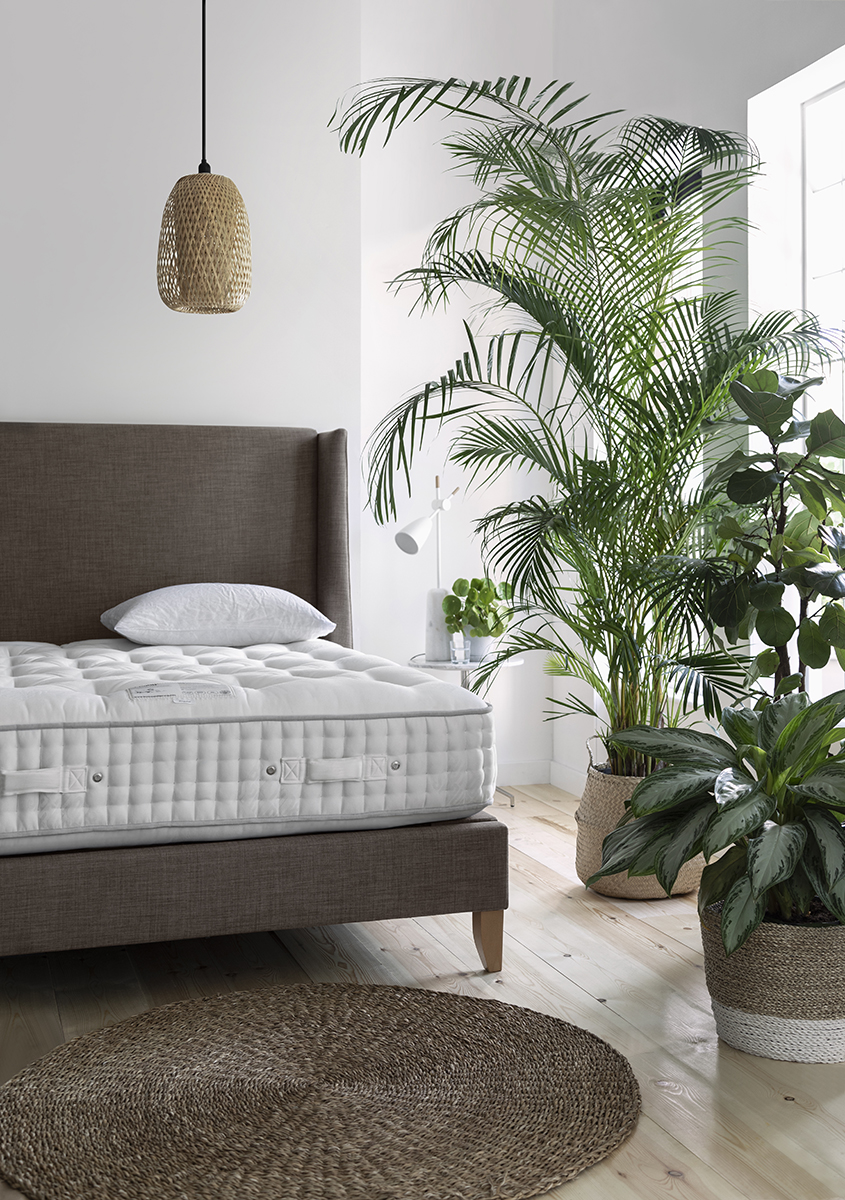 For example, a slatted bedstead or solid divan will result in a firmer sensation. However, a sprung design will give it a bouncier feel.
For an ideal set-up, buy the two together. Not all mattresses are designed to work with all bases, and picking the wrong one would really throw a spanner in the works.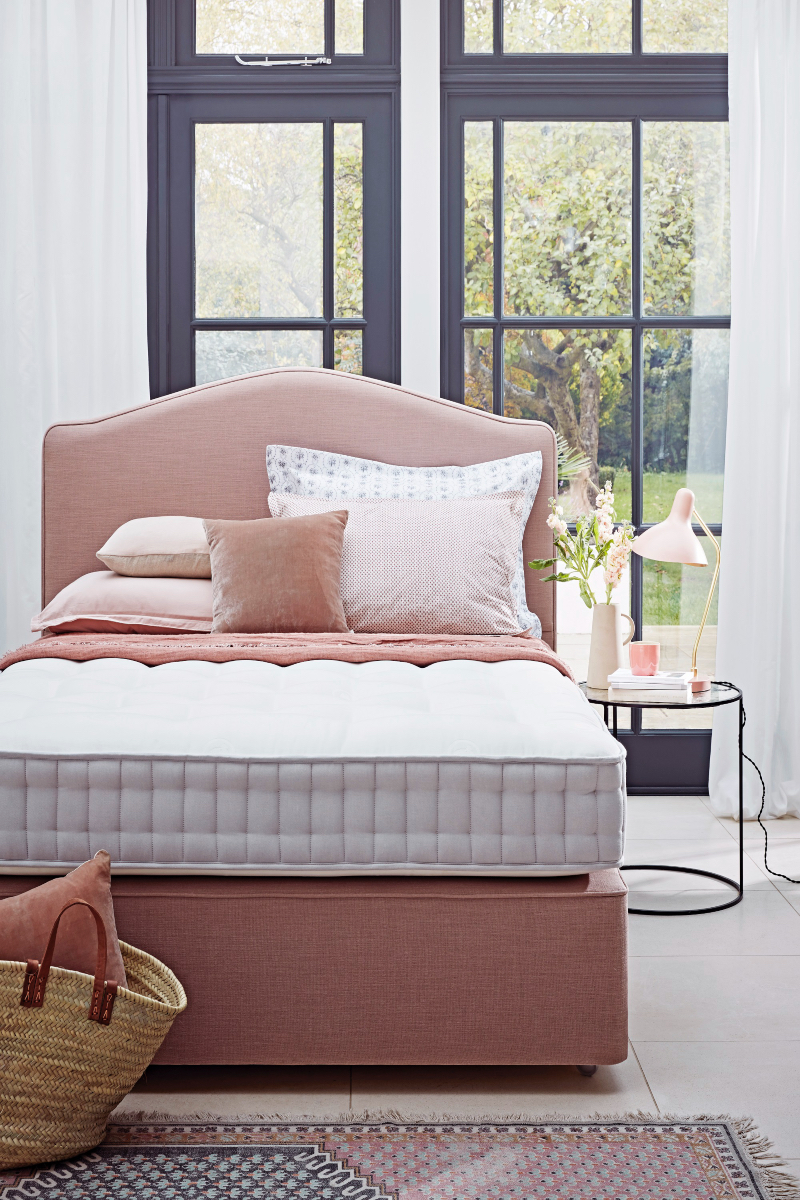 Pricing
Most good-quality mattresses range between £500 and £1,500 for a double size. Delivery and taking away the old mattress are often available services, but keep in mind that they may come at an additional cost.
Print these tips out and save this link. Alternatively, write them down and take them along as you head out as an easy reminder. And don't forget to let me know if you have any extra advice to guarantee a restful night.
Featured image: When buying a mattress you'll share with your partner, make sure you try it out with them. That's because it needs to meet everyone's needs. Emma's mattresses are a so-called bed in a box. So they're vacuum-wrapped when you receive them and unfold once you open the packaging. From £649 for an Original mattress in a double size.
So, did you love this feature? Then you'll also enjoy How to buy a bed: essential shopping tips.
About Post Author