You know when you wake up in the morning and you're so comfy that you really don't want to move? And you're already thinking about getting back into bed that night? Please tell me I'm not the only one. Put simply: I absolutely love bed. I sleep well like a baby most nights (I'm lucky, I know). I do not do well with late nights and sleep deprivation (eight hours at least please!).
So, do you sleep well and are you a morning lark or a night owl? I asked the team and most said they were night owls. I've given this some serious thought and come to the conclusion that I'm neither, really. Then someone said that it means I'm a tired pigeon – sounds about right.
With a strong regard for a good night's sleep, I roped in journalist Amelia Thorpe to ask those in the know how to sleep well. She asked experts what key bedroom design things we need to get right to ensure a good night's sleep. Or make steps towards getting better rest, at least.
She's done a stellar job of it. I'm already planning a declutter, adding new bedding to my shopping list and thinking of ways to not only make my bedroom smell nice, but make sure the air is good for my health. Oh, and probably putting my phone away and 'disconnecting' before bedtime. What will help you sleep better?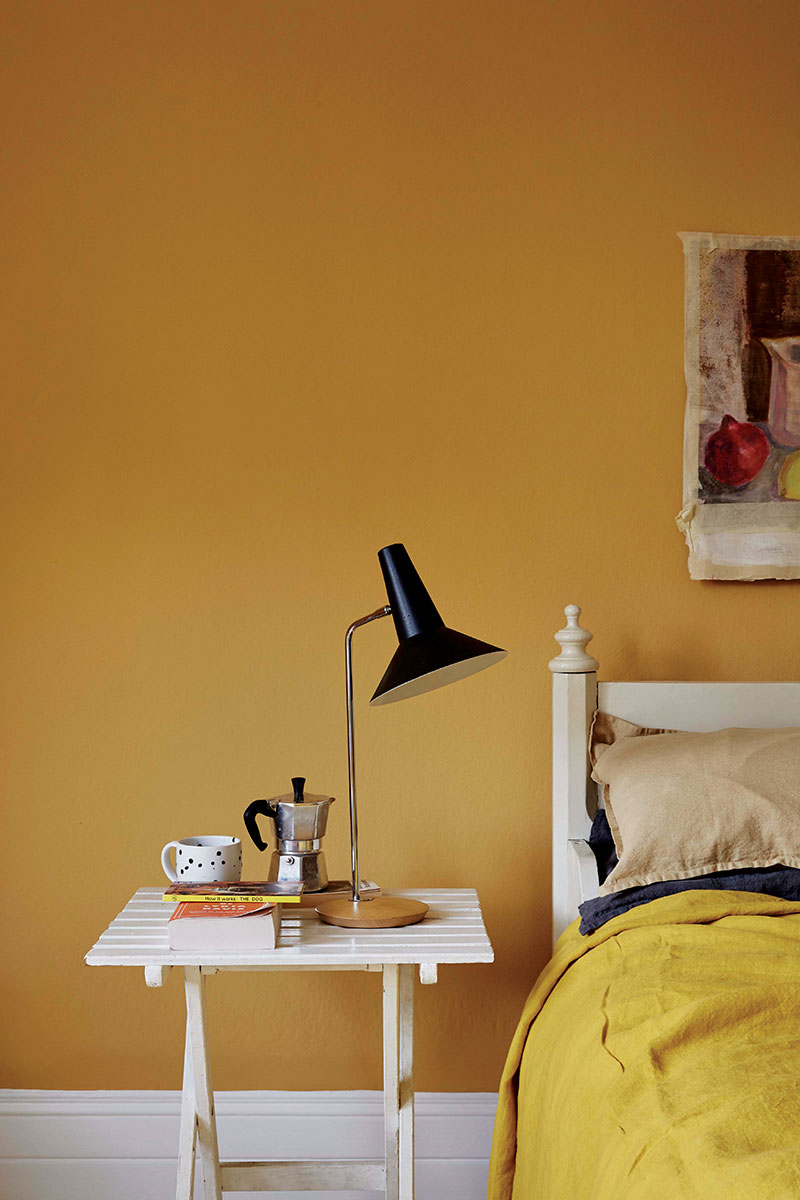 How to sleep more restfully
Cut the clutter
The words 'sleep well' and 'clutter' do not, I'm afraid go hand in hand. Far from it, in fact.
Phoebe Oldrey, interior designer at Smartstyle Interiors, puts it better. "Clutter is the antithesis of relaxation, so ask yourself honestly: what do I need to store in my bedroom? Then ensure you have only those items in there. Plan your wardrobe space carefully and don't overfill it with clothes you never wear. Feng Shui practice suggests you need to let go of stuff, for only then can good things come into your life. Keep the bedside table surfaces as clutter free as possible, too, opting for designs with drawers to keep your essentials. Focus on a beautiful bed as the central feature of the room, perhaps with a comfortable armchair to provide a spot to relax if you have space."
Pick the perfect bed
We asked Adam Black, co-founder of Button & Sprung to offer his sleep well tips and what to think about when choosing the star of the show – the bed. Is anyone feeling sleepy yet? "The ideal design should work around your lifestyle and needs. If you like to prop up your pillows and read, the headboard will greatly influence your comfort factor. You may be looking for substantial storage, or your priority is choose a specific fabric to fit into the design scheme. Consider all options, including the shape, style, headboard, storage capacity, and comfort of the bed. Sizes range from a single (90 x 190cm) up to an emperor-sized bed (210 x 210cm). Go for the largest you can afford, but try not to cram your space."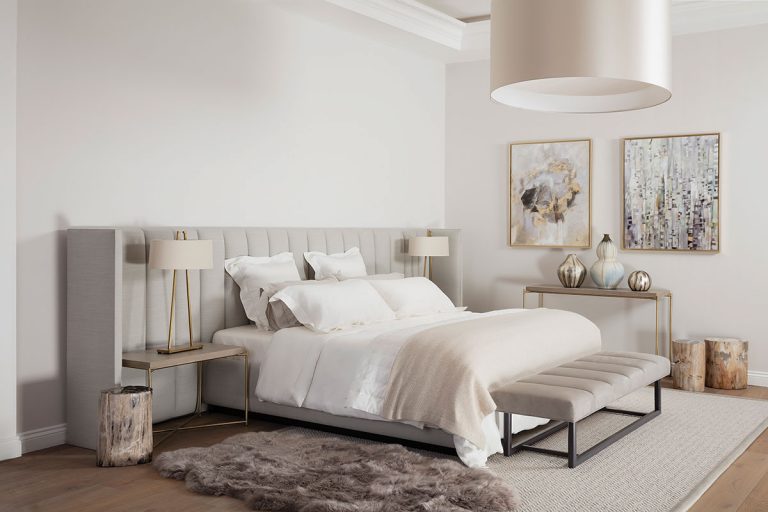 How to rest more easily
Invest in a good mattress
Anyone who has ever slept in a really dreadful old bed will know how it can impact the quality of your rest – and your back! You'll spend more than 20,000 hours in your bed over the course of its average life span of seven years, so take the time and put effort into finding the best solution at the beginning.
Lisa Artis, head of The Sleep Council told us this: "There are different types of mattress, including those made with springs, gel, latex, or memory foam. The design you choose should be firm enough to support your spine in alignment while conforming to your body's contours. Try out a selection for comparison before you buy. If you share the bed with another person, try the mattress out together because what suits one person doesn't necessarily work for the other, in which case dual options are available. Wear comfortable clothing, remove any outdoor gear, and lie in your normal sleeping position for at least ten minutes. Turn a bit, too – typically, we move 40-60 times per night." How many?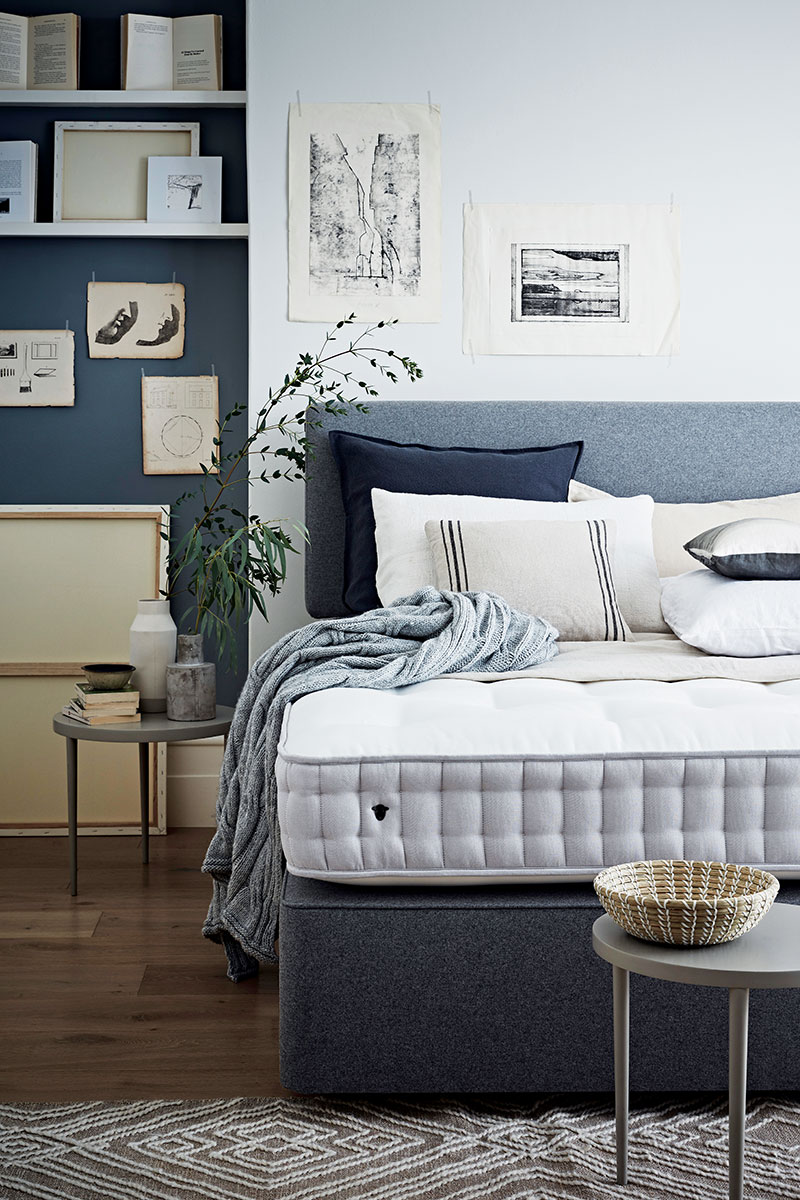 Get some serious shut-eye with this advice
Decide on a duvet
You've sorted the bed and the mattress, so what comes next? Before the fun part of choosing the bedding, you need to find your perfect duvet. Unna Patel, partner and filled bedding buyer at John Lewis & Partners suggests that the right covers are essential to sleeping well.
"The higher a duvet's tog rating, the larger the volume of filling and the warmer it is. A 10.5-13.5 tog is perfect for autumn and winter. 'All-season' designs consist of a lightweight 4.5 tog for summer and a warmer 9 tog for autumn and spring that connect together to create a 13.5 tog in winter. Natural fillings, such as duck and goose feather and down, help your skin 'breathe' more effectively. Duvets with synthetic fillings, typically microfibre or hollowfibre polyester, are not as naturally breathable, but are often preferred by those who suffer from allergies."
Layer the light
"Bedrooms are often one of the trickiest spaces to illuminate because the space is used at different times of day for a variety of purposes. They require layered lighting that can create both a brighter environment for getting ready in the morning and, important for our wellbeing, a calming, cosy feel for the evening when we want to relax and drift off to sleep." – so says Hollie Moreland, creative director at David Hunt Lighting. "Go for bedside lights with adjustable arms so you can angle and position them as you like, while wall or headboard-mounted designs allow for uncluttered bedside tables and can provide good light to read. A central pendant should offer bright light when needed, but consider the design from below, as this will be the angle you will view from your bed. Look for LED bulbs with a warm glow for bedside lights to ensure you have enough light to read by, whilst creating a soft mood that readies you for sleep."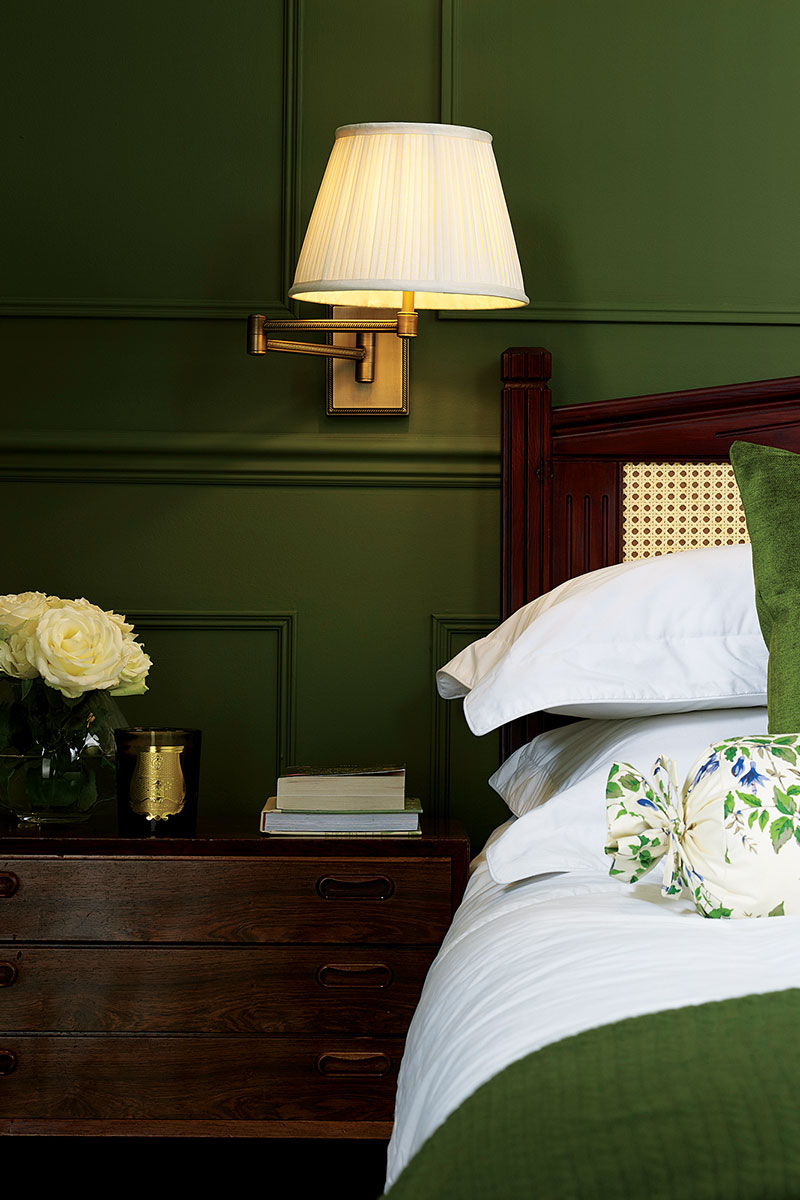 How to sleep well
Set the temperature just right
We asked TV presenter and ambassador for bed brand Sleepeezee Dr Ranj Singh what he thinks is the secret to a good night's sleep. He said it's all about the room temperature. "When preparing for bed, your body naturally cools itself down as a signal that it's time to go to sleep. It is this drop in temperature that provides your body with the environment it needs to rest and regenerate fully. The ideal bedroom climate will vary from person to person depending on your preference. However, most adults find between 16 and 18°C helps with getting the best night's sleep possible.
While this may be the optimal temperature for most of us, young children and elderly people may prefer a slightly warmer environment. This is usually between 18 and 24°C, so it is useful to monitor these rooms with a thermometer. However, be extra careful with babies: do not overheat the room, as this could be dangerous."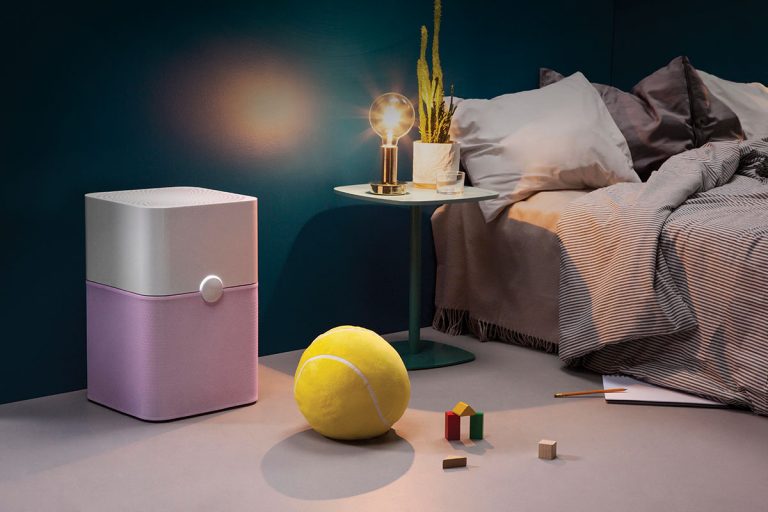 More ways to sleep more easily
Breathe easy
And try not to snore! No, seriously, the air quality in our bedrooms is an important factor to consider. Alexander Provins, Europe director for Blueair, agrees. "60% [of people in poor air quality areas] are more likely to rest poorly than those living in locations with cleaner air." (According to a YouGov survey commissioned by Blueair.) Children are vulnerable to indoor air pollutants such as dust, microplastics, chemicals released from some toys and paint. Also to outdoor pollution that passes the ventilation. As well as improving sleep, clean air also improves physical health and cognitive abilities. It helps fight off coughs and colds, and prevents allergies and respiratory illnesses. You can help clean the air in your home by not smoking, choosing non-toxic paints and cleaning products. Also try introducing plants, as they are known to spruce up air quality by absorbing gases through the pores on the surface of their leaves. For real peace of mind, also choose a high-performing air purifier, in the right size for your bedroom, to remove allergens from the air."
Featured image: Sleepeezee's Hybrid 2000 mattress, from £720 for a double, includes a layer of Staycool gel which is designed to help regulate body temperature and give you a cooler, more comfortable sleep.
Special thanks to Amelia Thorpe.
So, did you enjoy this feature? Then you'll also like Mattresses: need to know buying tips.
About Post Author