It only took my husband, Marcus, around half an hour of walking into our new three-bedroom home on moving-in day to start gutting the house: he saw a loose corner of frightful, floral wallpaper in one of the bedrooms and pulled – the whole sheet coming off like a knife through soft butter. If only the rest were so easy – it's time we move onto bedroom planning…
What followed was weeks of steaming layers of flowery beige designs from the other bedrooms – during a heat wave, I may add – while removing scratchy carpet and dealing with the dusty residue they left behind. Finally, the three bedrooms – two double and one box room – were stripped back to their plaster walls and wooden floors.
It was at this point – three weeks of renovating to be precise – we attempted to move in, living in the house and renovating as we went. We decided we would sleep in what was classed at the master bedroom – being marginally bigger it also has a lovely bay window.
However, if you have followed my journey, you'd be aware that we only lasted in the house a little under a month, swiftly moving back in with my mum. (It was the dust that settled on the pillows and my hair drier that broke me.) However, this time was very useful. In the three weeks we slept in the master room we discovered a number of things about the space.
While it is technically the biggest, an old bricked-up fireplace makes the layout pretty awkward ­– limiting where we can put the bed and storage. It also faces the street, which means noise levels – especially on bin day ­– are very loud. Finally, the bedroom is also very much overlooked by our opposite neighbours: not great for when you're walking around after a shower and forget to close the curtains. This didn't happen, I swear…
With all this in mind, while the extension was on going, we started to reconsider our options. The second bedroom, which is slightly smaller, looks out towards the garden – along with our surrounding neighbour's gardens – so is much less overlooked. This means noise is also better.
Additionally, as part of the building works to the kitchen-diner we took the old fireplace out that was directly below, creating a much simpler layout. However, being south facing­ the room gets especially hot. With each room having pros and cons we took our time in making our final decision. Eventually, after a few months of continuing the renovations, we decided to try the second bedroom and went about making our décor decisions.
In our old maisonette we had laminate flooring throughout the property, so we were both exceptionally keen to get luxurious carpet throughout the top floor, excluding the bathroom. We chose a good-quality neutral design, along with the best underlay that would last for longer, as well as help provide that super-squidgy feel we were after.
The bed was something we both agreed was worth splashing out on. We went for a king size, with a dark blue velvet headboard and frame. A colour we both like, that also blends nicely with the tiles we chose for the bathroom. We then picked a dark green for the walls to contrast this, filling the room with really rich tones.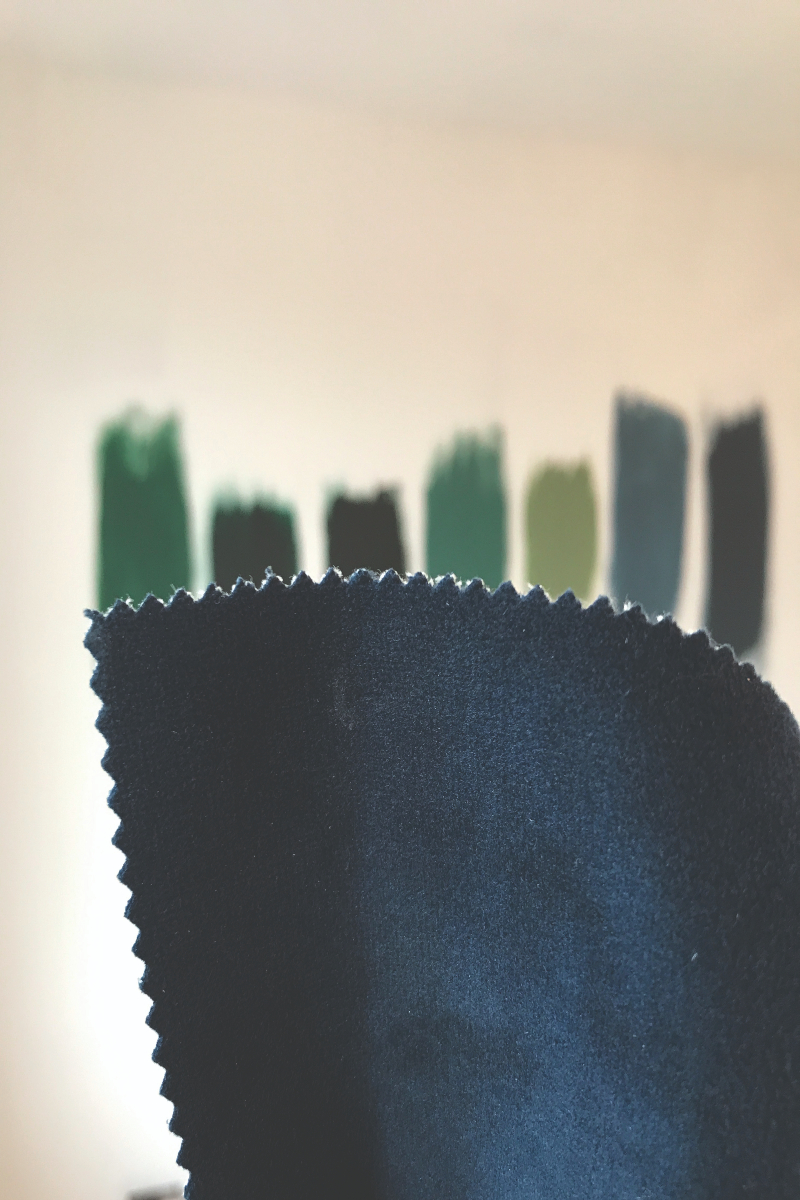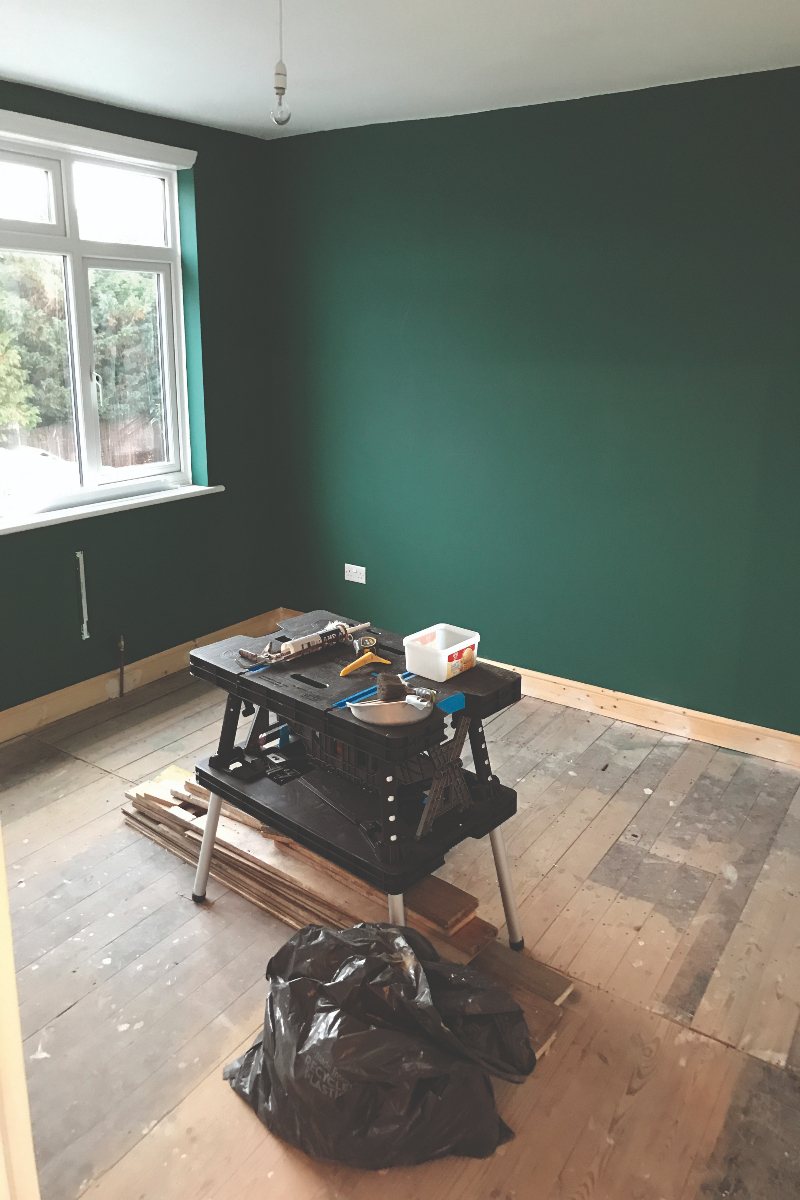 To soften the space we will add light pink accessories, lots of artwork and houseplants. For the spare bedroom we decided to simply paint the walls white, so it will be easy to change if we decide to move back in at some point. Finally, the box room will eventually be my dressing room, so I went for a suede pink feature wall with quirky wallpaper.
With the kitchen and bathrooms now all sorted, all that's left to do is move in for the second time – and with the bed arriving in a matter of days, we've set this as the date! Hopefully it will last longer than the first…
You can follow the renovation @newlyswedandrenovating
Read more Newlywed & Renovating blogs in the series.
Featured image: The bedroom renovation process.
About Post Author