It's time for some dark interiors. Bold, moody looks have been back for a while now, creating a maximalist trend that leaves me swooning.
Don't get me wrong, I'm a firm fan of simplicity, too; think Scandinavian style, with light woods, white furniture, and plenty of pastel. A current obsession in that direction is with a particular Korean maker who creates beautiful ceramic lampshades. They're all delicate and without much fuss – the stark opposite to dark interiors. But as the days grow shorter, I want to feel cocooned up in a cosy space. I enjoy all the opulence – it satisfies my craving for extravagance.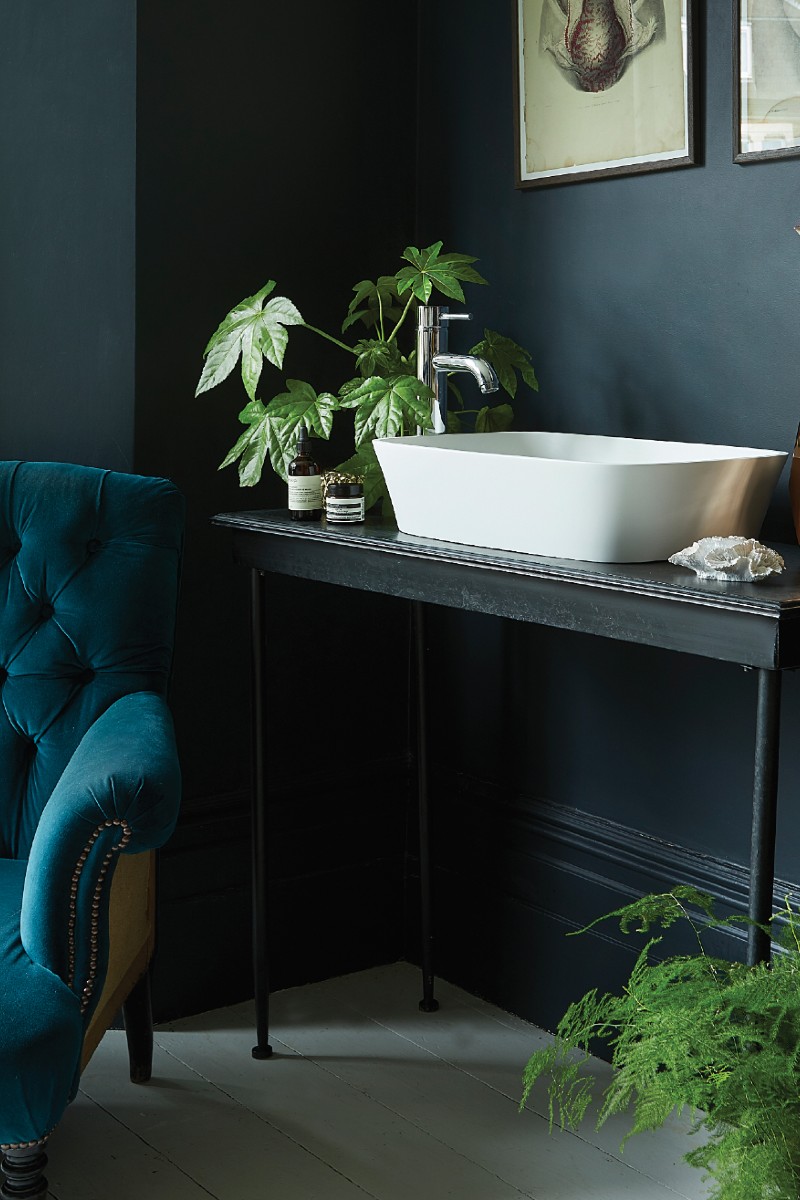 Much like a pair of Vivienne Westwood shoes that's been on my wishlist forever, the motto is 'the bigger the better' – or, in this case, the darker the better.
How do you go about creating a dark interior?
As with so many things, there's no hard and fast rule. First of all, whatever tickles your fancy is a good place to start – be it a large rug, a dramatic sofa, or that inky blue paint you've been eyeing for so long. Large-scale wallpapers, especially with dark florals, are a good starting point, too.
So don't be shy to experiment with those dark colours. We've always been told that walls should be light, so as not to feel oppressive or as if they're caging us in, but most rooms can take strong shades.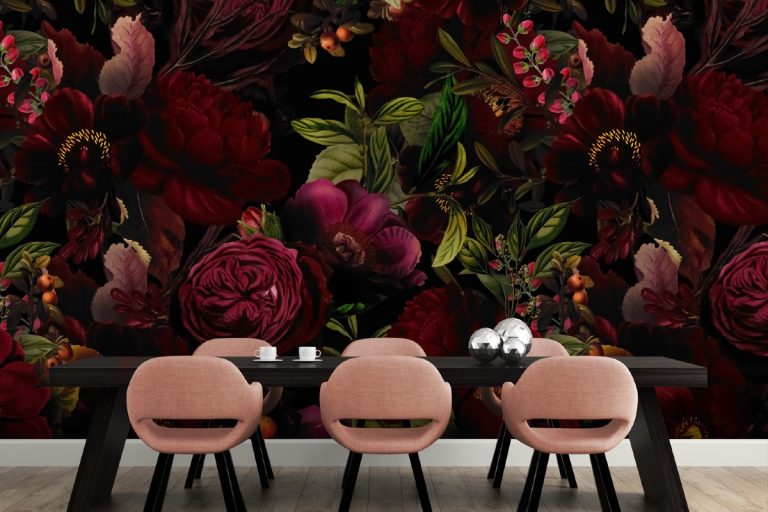 If you're unsure as to whether it'll be too much, start with an accent wall and take it from there.
In terms of finish, don't go for the glossy shine as that will appear cold – matt finishes will make dark interiors feel much warmer.
In a really compact space, why not paint the ceiling? It might sound counterintuitive, but it really does help warm the room and go all in on that cocoon feeling.
Add accessories
Dark interiors and maximalism go hand in hand – and why not?
After all, if you're bold enough to paint your walls black, what's to stop you from going all out?
Most finishes go well with dark shades, so there's no reason why you can't have rose gold or copper accents, as well as a sofa in jewel tones or an opulent bed frame.
Now is the time to let your inner maximalist come out to play – or, if you're a magpie like me and attracted by just about anything shiny, use your chance to collect all those metallics you've yearned after and unite them in one gloriously bold scheme.
Don't be afraid of dark interiors
Don't be afraid to play with texture, either; leather will look cool, while sumptuous velvets can help create a gothic dream of a scheme and add plenty of warmth.
In the kitchen, marble worktops come in deep shades with the most elegant veining, adding an instant luxurious feel. Or why not opt for a black bathtub as the focal point in the background?
Even plants come in dark leaf variations, so you can add greenery and still keep in style. (That said, fresh green against an almost-black wall? That's always a good look.) However, please make sure your green friends' needs for light are met…
There really is no limit, beyond your imagination, when it comes to dark interiors. So embrace your maximalist side, and don't let convention stop you.
Who even said walls always have to be white?
Featured image: Go bold – a dark scheme can take it. This Palais de Versailles curved luxury upholstered bed, £1945 for a king size, from The French Bedroom Company adds a luxurious feel to any scheme, but looks especially gorgeous against these black walls.
So, did you enjoy this feature on dark interiors? Then you'll love these maximalist bathroom ideas.
About Post Author