Our association with the colour blue is, believe it or not, often negative. After all, if someone is really sad they're feeling blue, and in the 18th century you'd say someone was having the Blue Devils when they were in low spirits.
Not to mention Blue Monday, which is supposedly the most depressing day of the year.
And yet, the shade is having a bit of a resurgence right now.
Sure, it was never fully gone – the continuing trend for blue kitchens is proof of that – but for 2020, things are stepping up a notch.
Pantone has named Classic Blue its colour of the year, saying that it expresses "our desire for a dependable and stable foundation on which to build as we cross the threshold into a new era". Begone, Blue Monday!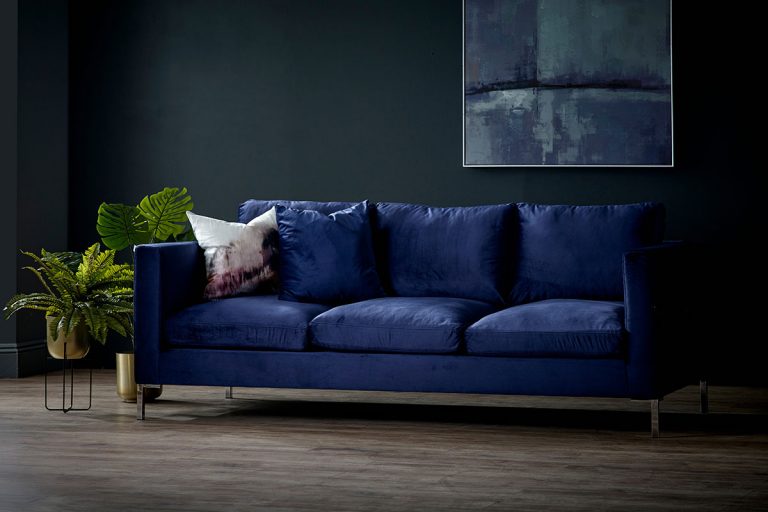 Because, you know, we're in the 20s now. I, for one, sure hope flapper dresses make a reappearance, too – only without the economic downturn and all.
Very fittingly, blue also plays a role the upcoming year of the Chinese zodiac.
There, 2020 is the year of the rat – and blue, as it turns out, might be your lucky colour if you were born in the year of the rat (so in 1948, 1960, 1972, 1984, 1996, or 2008.)
Of course, Chinese New Year's celebrations are all about red as it is believed to bring happiness and good luck, but once the party is over blue, alongside green and gold, will take centre stage.
Blue Monday begone with this gorgeous decor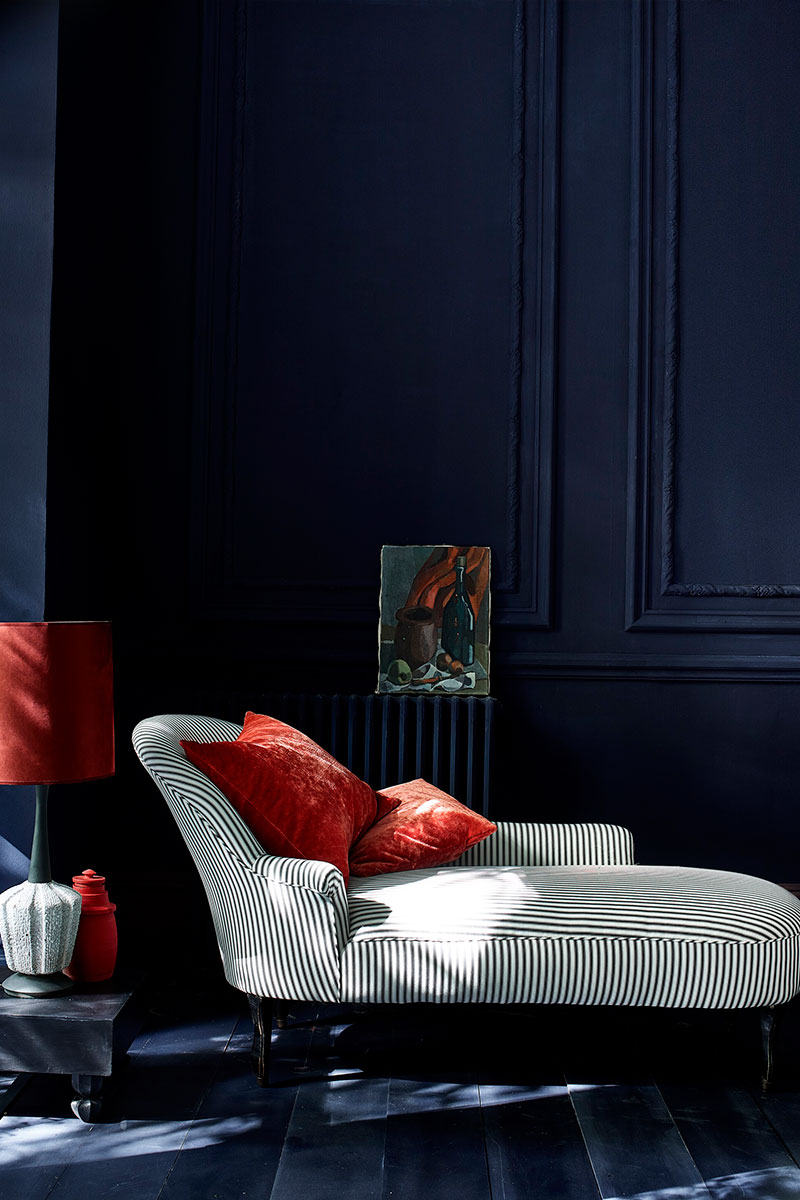 So with that in mind, I think it's time to flip the script on Blue Monday*.
Instead of focusing on the depressing side of things – which is very hard anyways, as all I see are blue skies while writing this – I've decided to use it as an inspiration.
How, I hear you ask?
Well, here are some ideas for the three most important rooms in your home.
First of all, let it be said that this is your chance to be creative. Whether you want to stick to one hue or mix a range of shades, make sure you like the result.
Blue Monday: cheering up the kitchen
There is one very obvious solution here: blue cabinetry.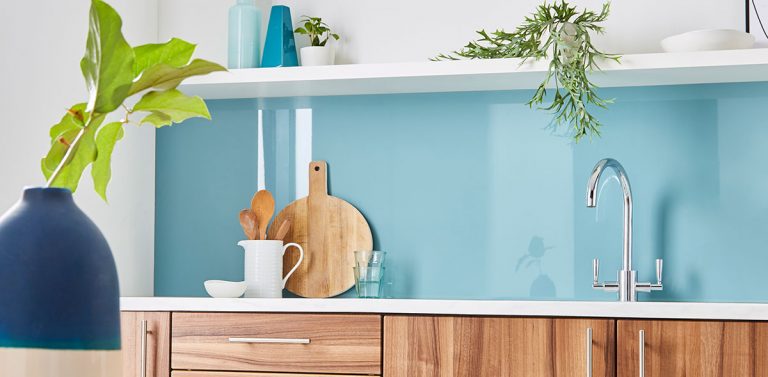 It's all the rage, of course, but make sure you choose a colour you're sure to like for a prolonged time – or opt for units that can be repainted, so you won't need to go through a lot of upheaval should you change your mind.
But apart from that, there are other options, too.
Appliances, be they small as food processors or full-size fridges, are also a good way to inject the shade into your home.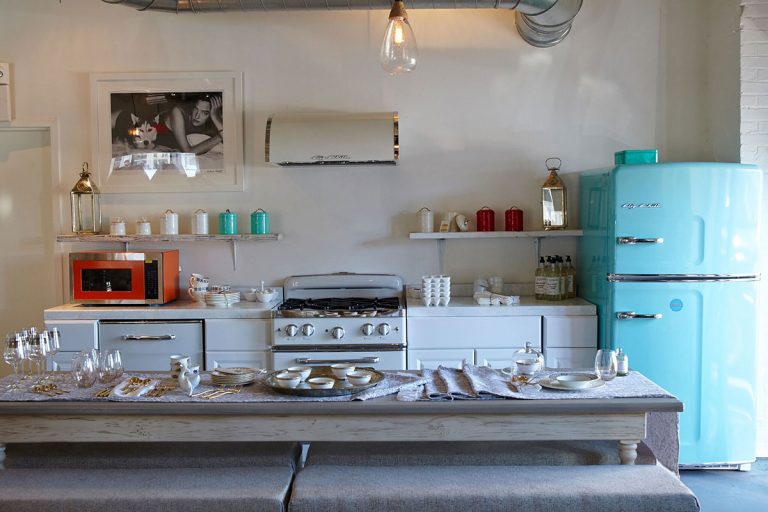 This way, you won't have to make over your entire scheme, which is kind to your wallet as much as your nerves. So no dust, no tradespeople, no long wait…
Blue walls or a splashback in the shade can also work well. They're also equally easy to change if you do want a fresh new look.
Or, if you are adventurous and committed to a long-term solution, why not add blue to your room via the worktop?
It doesn't have to be a solid-colour surface, either. Instead, turn towards marble-effect options with blue veining for a balanced look.
The bedroom
Apart from the obvious – namely the walls – your bedroom has a whole host of opportunities to make every Monday a Blue Monday.
You could choose carpet or a rug for an injection of colour and a lovely soft feel underfoot.
It's so nice to wake up, swing your legs out of bed, and have your feet land on something cosy and warm.
Or maybe you're more after a statement in the form of a bed? Of course, buying one is a big consideration it itself. But while you're busy choosing frames, don't shy away from going for a colourful design.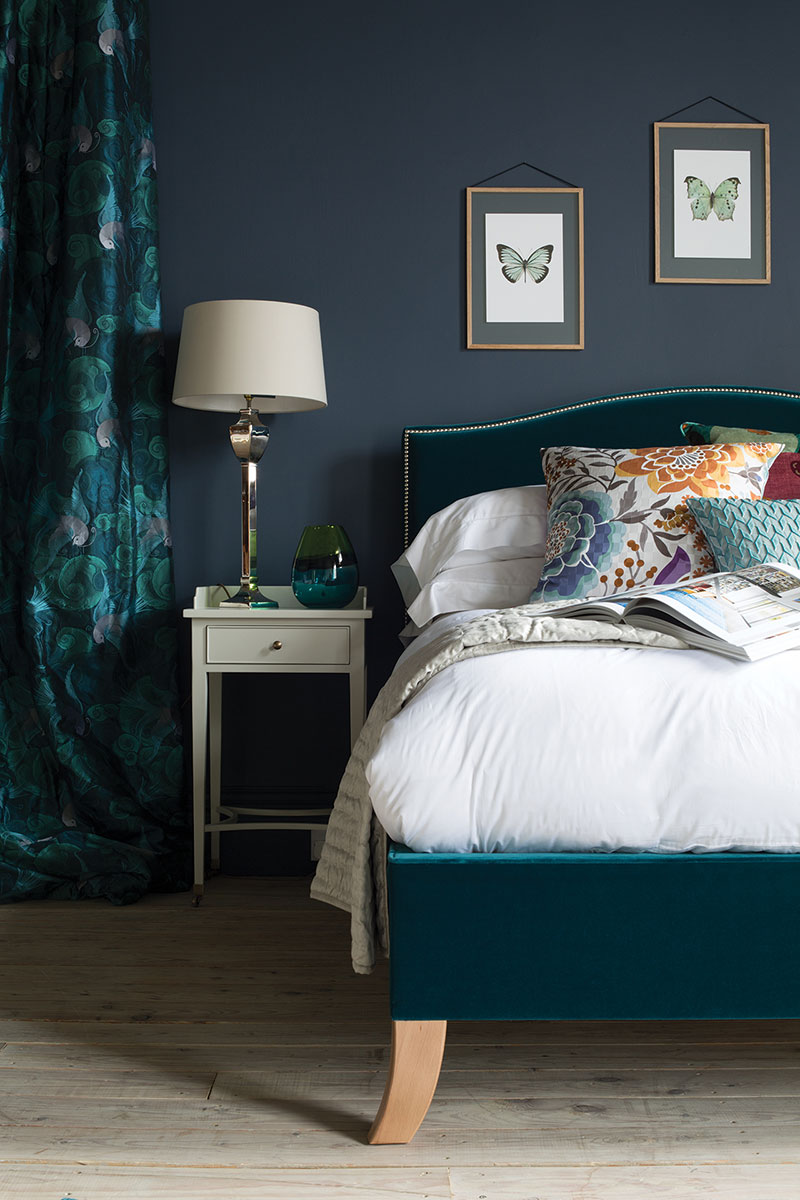 Alternatively, opt for a statement blue headboard – as big and elaborate as you'd like. Then pair it with a neutral bed frame to get the best of both worlds.
For a subtler look, choose accessories in the shade and spread them around the room. This allows you to go as pared back as you wish, from having only one lamp to going all out and having a range of different blue hues.
Of course, if you're not in the market to change your scheme at all, linen is an excellent, quick, and affordable way to change up your colour palette.
The bathroom
Think this scheme is limited to having blue tiles on the walls and floors? Think again!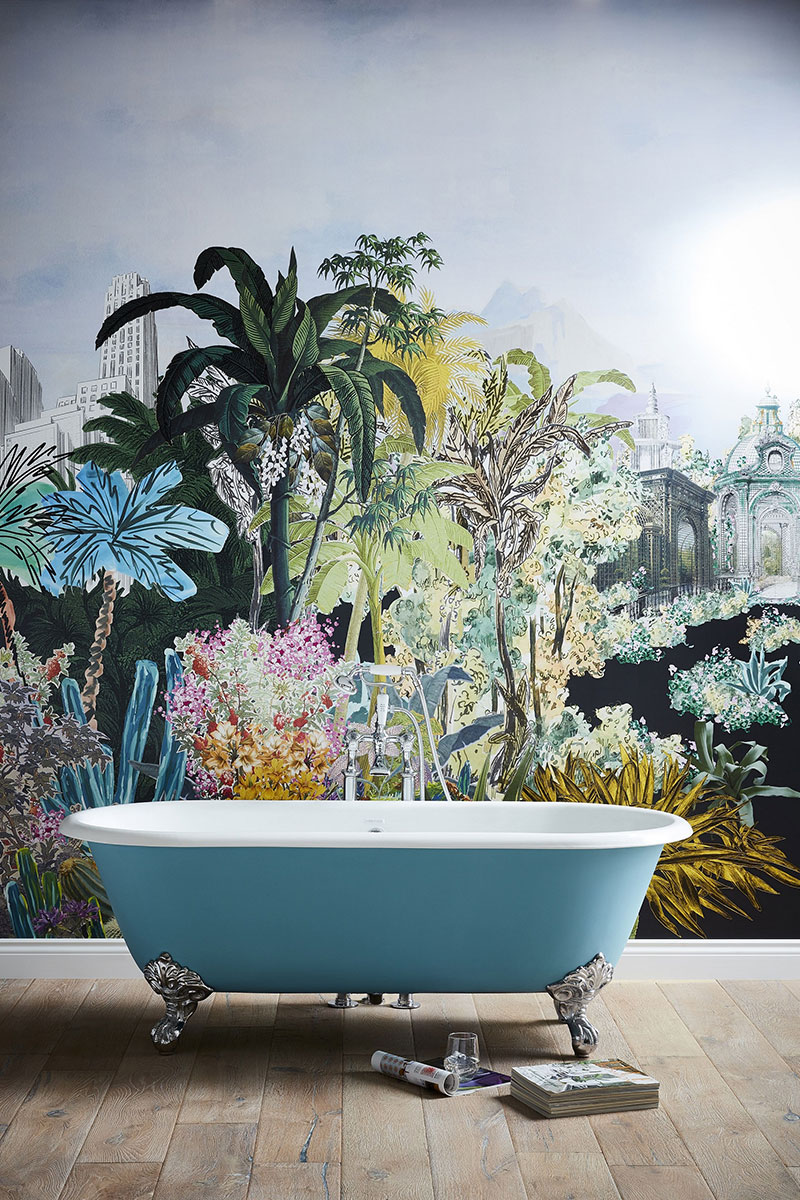 Alongside towels and window dressings, bathtubs now come in a whole range of colours. So you can get exactly the shade you want on your tub's exterior, turning it into a statement in itself.
And if that doesn't convince you, or you don't have the necessary floor area for a bath… Yes, there are colourful toilets, too, in a blue Monday hue.
Go on, be bold.
*While Blue Monday as the most depressing day of the year has been proven to be a made up thing, I feel the need to point out, seasonal blues are real.
If you do find yourself down in the dumps over the dark months, your mood should improve by spring. However, if it does affect you disproportionately or doesn't get better, please consult a doctor.
Featured image: If you're after a blue kitchen, why not experiment with shades? You could also combine darker and lighter hues, like in this Caple kitchen. It features dark Midnight Blue and light Dawn Blue cabinetry from the Leigh range. A similar kitchen would cost around £8100.
So, did you enjoy this feature on flipping the script on Blue Monday? Then you'll also love How to choose the right colour palette for your home.
About Post Author