There's no getting away from it, colour is back on the horizon. After years of pale greys, white and neutrals – we're becoming more confident with the shades we choose when renovating and decorating our homes, so here are some tips on finding the right colour palette.
I'm seeing lots of dark greys, blacks, deep greens and a whole spectrum of blues as well as fun accents of bright primary tones. The Pantone Colour of the Year 2020 is Classic Blue, while trend forecaster WGSN has named Neo Mint the new millennial colour and a similar shade – Tranquil Dawn – is the Dulux paint colour of the year.
My verdict? There's such an array that, really, confidence is key – more so than what's trending. It comes down to what suits you. There are no rules. I know what you're thinking – it's all well and good embracing what you like, but how can that translate into an interior scheme that works well?
If you have no clue where to start, you could begin by looking in your wardrobe. It's a tip I picked up from interior designer Daniel Hopwood, who told me he looks at what a homeowner already owns and what they are wearing to start building a picture about their tastes and colour preferences.
I wear lots of pink and green and love a retro Americana feel, so it's not surprising that my bedroom is painted in Mylands Borough Market and that our kitchen island has a hand-painted mural of Miami-like foliage by Lucy Tiffney.
https://www.instagram.com/p/B6PsjIcDb2o/?utm_source=ig_web_copy_link
Finding your colour
Perhaps a more scientific way of starting to layer a colour moodboard is to take note of each room in natural light and think about where the sun will be. Kate Clare at Loud Architects told me that she always starts with locating which rooms face north and working it out from there.
"They have a cooler, harsher light so benefit from warmer tones and sunnier colours such as pinks, golds, and yellows," she said. "South-facing rooms have a lot more options in terms of colour – they can handle greens or blues – and are better for living spaces such as kitchens and sitting rooms."
Think about your vision for your spaces and how you want them to feel. For something more restful, bring in shades of nature for depth and warmth – so greens, browns and creams – but if it is a more uplifting space I would look at yellows, oranges, and a more zesty, fresh colour palette.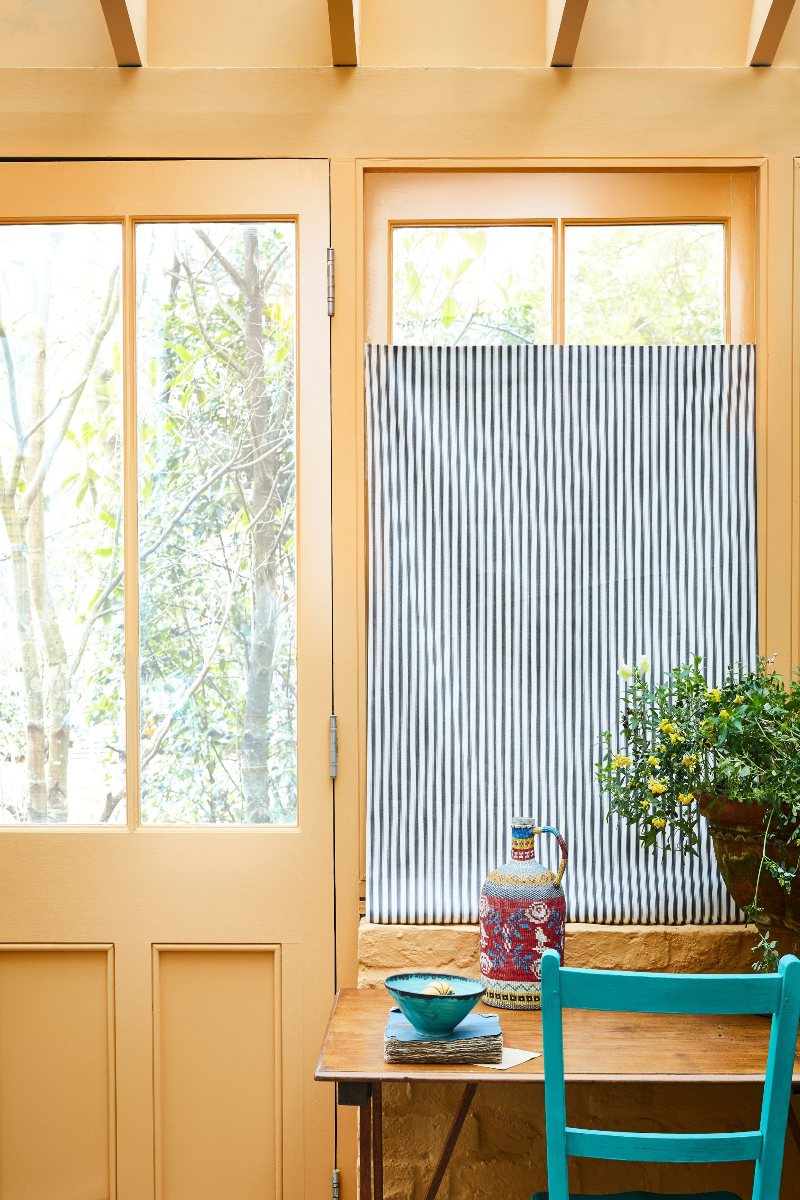 Still like a simpler scheme?
It is no secret that an all-white interior creates the illusion of a room being brighter and larger, but be careful – white can appear cold. To warm it up you'll need layers of texture and tones to add depth and comfort. You can also try using nuances of white together for a more flattering look.
At a recent workshop with colour expert Annie Sloan, she told me that if you are a fan of the modern rustic aesthetic, white-painted reclaimed timber will create a nice, cosy look. But here's some science.
Blogger, interior designer and colour hero Sophie Robinson talks a lot about creating contrasting schemes, so positioning shades that are opposite on the colour wheel together. "They often say opposites attract and it couldn't be more true," she said when I asked her about how to make this theory work. "I love the way orange wood warms up an otherwise chilly blue scheme or a fresh green cuts through a suffocating red."
You'd be surprised how good yellow and purple can look together. Of course, darker schemes are very much on our radar now and layering moodier colours will create a really homely space. And there are good news: spreading inky hues all over the walls is a way to ensure the space feels larger and calmer as the room has fewer interruptions, according to the colour team at Neptune.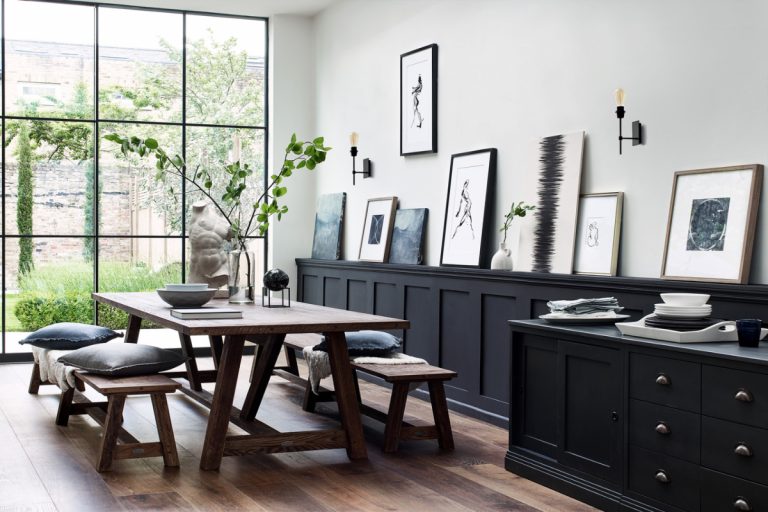 Still unsure about picking shades?
I'd suggest booking a colour consultation from the likes of Farrow & Ball or Craig & Rose, to come to your home. The cost can often be partly offset against paint and the help is invaluable. Last summer I did exactly this and the experience was wholly satisfying. Go on, give it a go.
Featured image: Choosing a colour palette. iStock / mediaphotos
About Post Author