It was when summer reared its head that the next renovation phase started with a boom. Within two weeks the final walls were painted, our carpets laid, the kitchen installed, lighting and bedroom furniture delivered, and no builders or kitchen fitters left in sight – all of a sudden, we're moving back in…
There was a point – in fact, several points – during our renovation where it was hard to see the light at the end of the tunnel. Whole weekends dragged on as we spent our time in the bare, cold, and dust-ridden house sanding away at doorframes or painting layers of base coat.
If I never smell drying plaster again, it will be too soon – although slowly but surely our home has started to take on a personality again, even if it did feel like we were going in slow motion at times.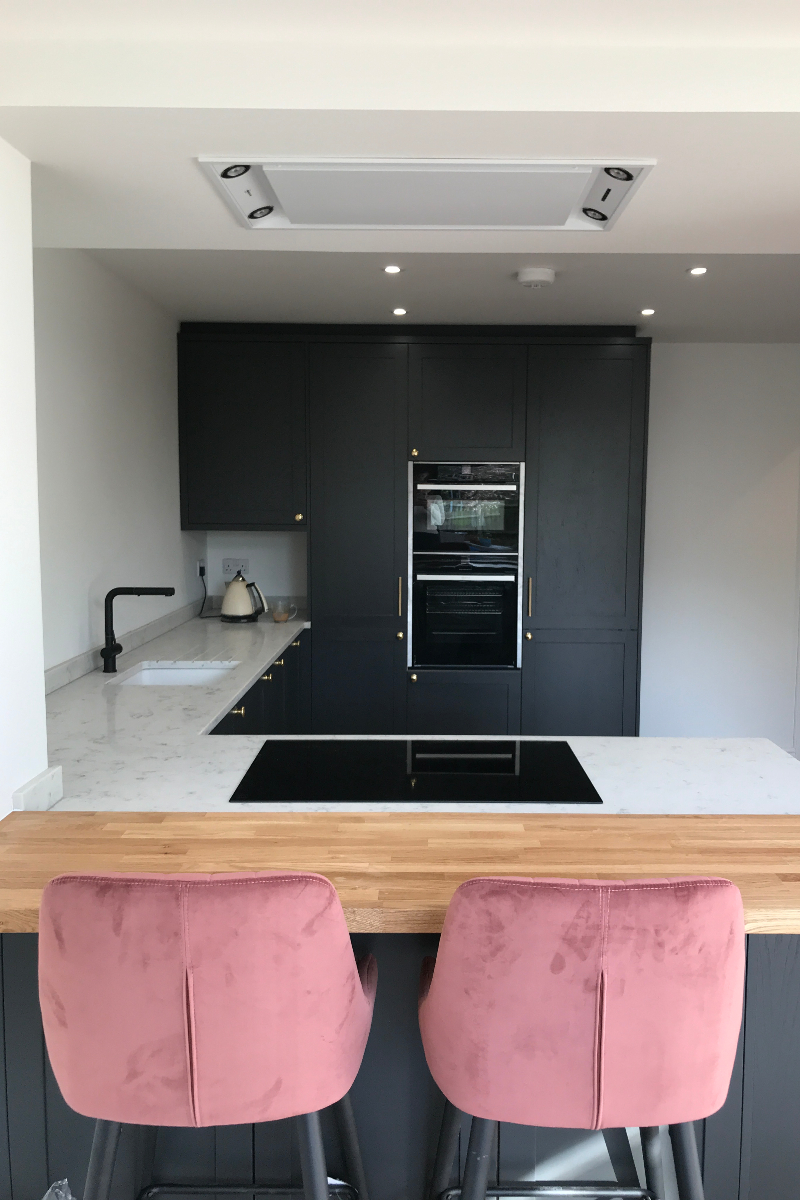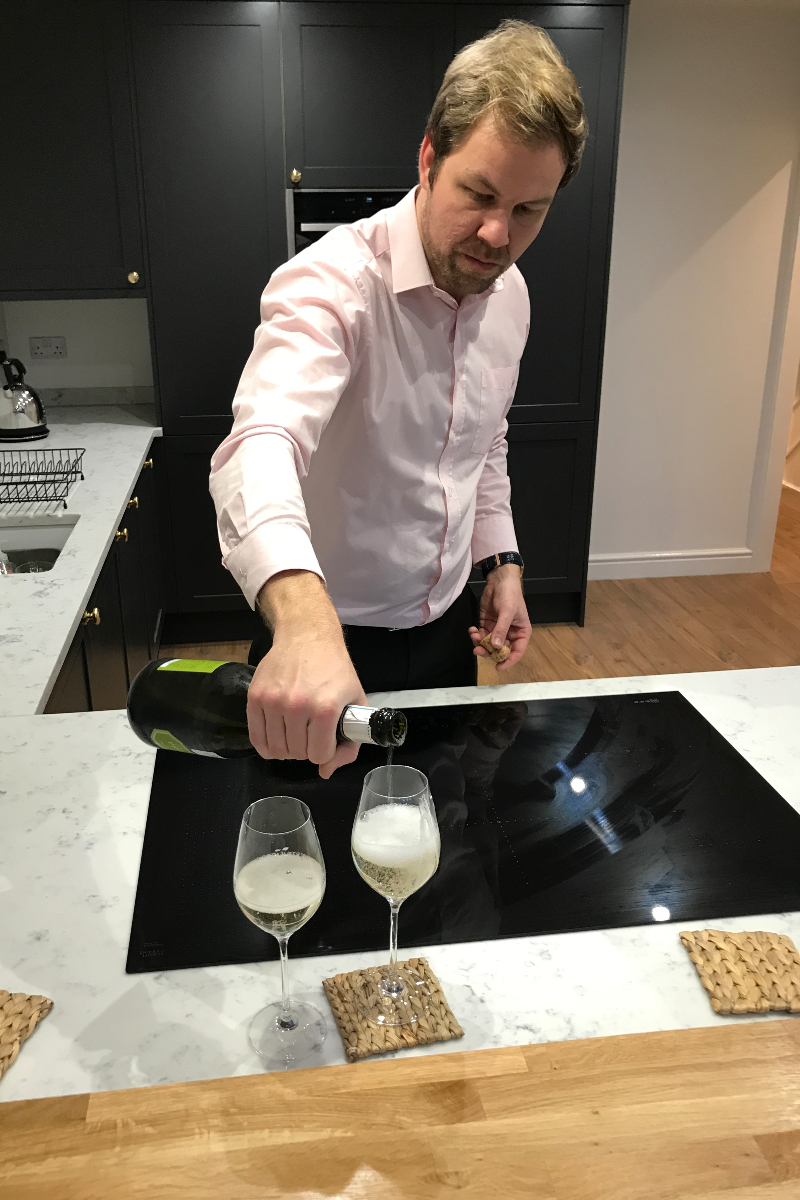 I'm not sure how it happened, but we managed to survive the six months of renovating with relative ease – yes, even after all the complaining. Thinking about it, the time actually went by in a flash. For our first meal I wanted to use all of my new appliances – and what better way to celebrate moving back in than by having a proper fry up? I'm talking hash browns, toast with real butter, beans, bacon, and fried egg with a serious amount of brown sauce lathered on top. With new pans, courtesy of our kitchen company, and ingredients at the ready, I soon realised it wouldn't be as easy as I thought.
The oven hadn't yet gone through its burning in programme (the thing you're meant to do before cooking in it) – so hash browns were off the list. I started frying the bacon and eggs and found I had no utensils to flip them with (they were still sat in a box in storage). And to top it off we hadn't unpacked the plates yet, either.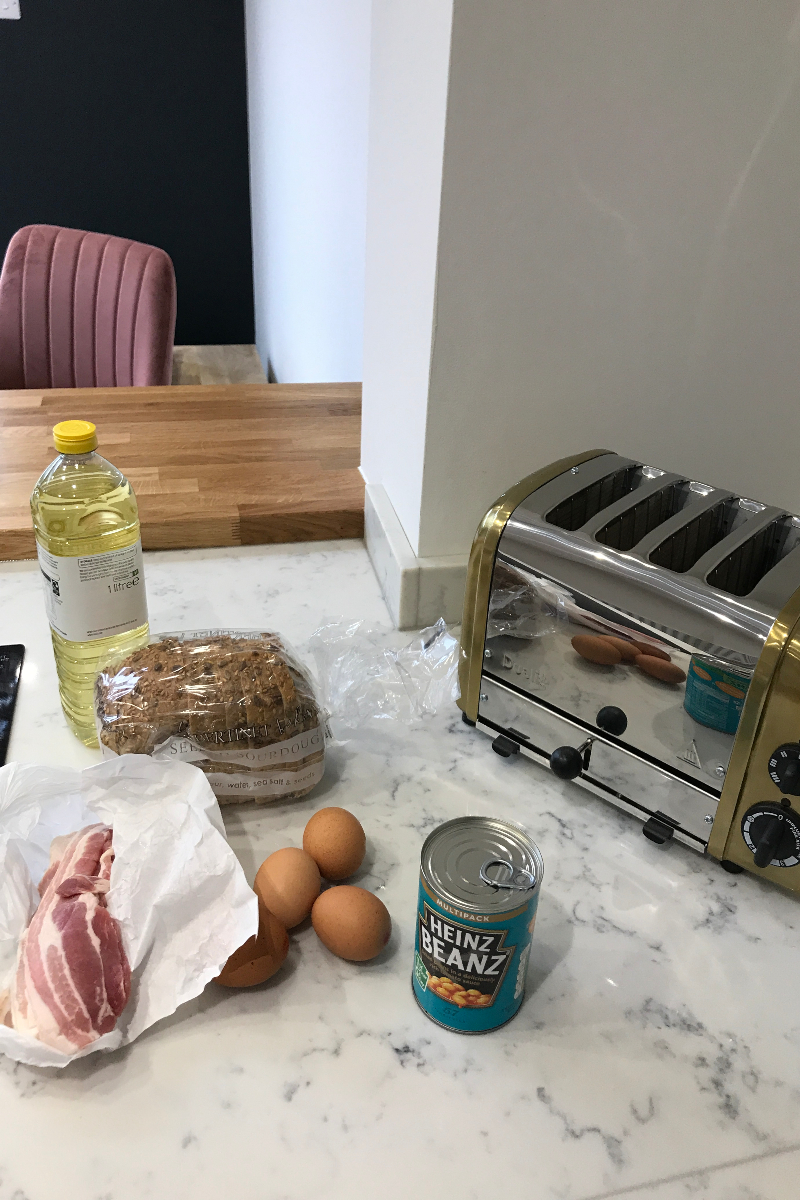 Although my celebratory breakfast was somewhat ruined, it has been the only thing that has gone wrong since. Apart from when council officers failed our building regulations inspection, of course. Thankfully, it was nothing major.
Our builders simply had to put some shingle down a small gap between our and our neighbours' extension. We also have to build steps from the bi-fold doors leading down to the garden – but our budget won't be replenished until next summer and we have five years to do it, so this will have to wait a bit.
However, since living in the house we have discovered some other quirks – and I'm trying not to let them bother me. For instance, I'm slightly annoyed at how loud our extractor is even on the lowest setting; the plug turn in my bath is in exactly the wrong position for my knee; and I think we might've bought a showerhead that is too big for our water pressure. Plus, the sunlight pouring into our bedroom now wakes us very early every morning, too, because the space has no door and we haven't got round to buying blackout curtains yet.
The moral of the story, I guess, is that nothing is going to be perfect straightaway. We'll eventually get blinds and a door, and I'll learn to live with the plug turn. Apart from that, it has been absolutely glorious.
I'm so pleased with the kitchen layout and how I have my own cooking zone while friends and family can relax on the other side of the peninsula. Having two bathrooms is simply a godsend, as is the utility room. I don't know how we coped before. Not only that, it's such a nice space to be in.
Like many of the homeowners I interview for KBB, I often have to pinch myself to remind me that this is my home. All that is left to do now is add those final touches to really put our own stamp on – I can't wait!
You can follow the renovation @newlywedandrenovating
Read more Newlywed & Renovating blogs in the series.
Featured image: The day has finally come – it's moving (back in) day.
About Post Author