With moving in day finally upon us, it was safe to say we didn't know much about renovating. Well, before we took on the mammoth task of gutting and extending our little listed cottage in the country. What we did know is that we needed to get ahead with the planning permission, as waiting for this could have delayed the project. But firstly, we had to get used to our new décor.
Moving in day wasn't without its challenges. The 70s was commonly known as the "decade style forgot". It wasn't difficult to see why when we stepped back into our little cottage for the first time since becoming the owners. Lilac wallpaper and brown shag pile carpet, Artex ceilings and walls. Oh, and also a really dreadful bright blue bathroom -we had to contend with all these unfortunate style choices. But behind them was the period character of the cottage – one of the main reasons I fell in love with the house.
A fake chimneybreast with a hideous fire
The previous owners had already extended the ground floor to create a second living space, which they'd used as a living room. It was a large space with a fake chimneybreast with a hideous gas fire (this would be one of the first things to go). The kitchen joined this space with two half-height walls creating a broken plan feel. You could see why they'd configured the rooms this way, as it allowed some much needed light into the otherwise windowless kitchen.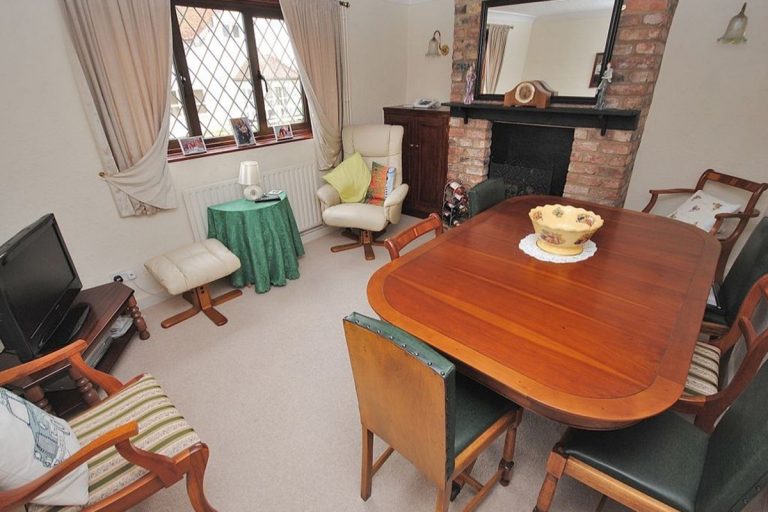 To the front, in the oldest part of the cottage, was another room, which was currently a dining room. As soon as we moved in I knew I wanted this to be a cosy family living room. I can already imagine the log burner I have always dreamed of in the original fireplace. Finally the downstairs bathroom: with no other toilet in the house we'd need to make this amazing to compensate for it being on the ground level.
Moving in day with two fast-growing boys in tow
Upstairs was smaller than I'd remembered. We could make it work for the time being but with two growing boys we needed to get started. (The eldest was somewhat of a giant: aged three and already in age five clothes!) The box room that would be for our one-year-old, Lewis, for now, only had space for his cot. So we hoped he wouldn't follow in his brother's footsteps and would stay small for a bit longer. Lastly, the master bedroom, in the oldest part of the house, was large. Also, like the rest of the cottage, it was in need of some TLC. The brown shag pile was really something and I couldn't help but pull at a corner of it on moving in day. I was desperate to see what was underneath, and to my excitement it was the original floorboards.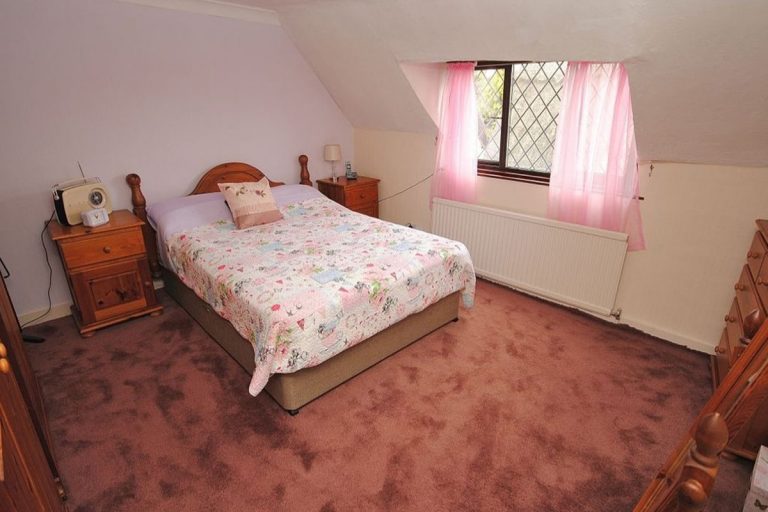 With moving in day in full swing we started to move some of our furniture into the house. It felt very temporary and I wondered where to put everything. It dawned on me just how much we had to do, with no experience and two toddlers in tow. In an ideal world we'd be project managing the renovation from a dust-free, fully furnished rental property down the road but the budget wouldn't stretch to this. So instead, I set about making the space as homely as possible. My mum always said you need to live somewhere for a while before you decide what you want to do with the space. So I sat on my hands, fighting the urge to grab the scraper and paintbrush.
Featured image: Fields and allotments surrounded the cottage at the back. We often went up there for the children to see the chickens and what people were growing. Maybe one day we'd get an allotment of our own (probably after the renovation!)
If you enjoyed this blog, you'll also love Where do you get your decorating inspiration?
About Post Author