This was my first year attending the KBB show (the UK's largest gathering of kitchen, bedroom and bathroom brands, don't you know) and I felt like a kid walking into a sweet shop – just one that contained amazing taps, kitchen cabinetry and worktops instead of bon bons and strawberry laces.
I wasn't sure which direction, or which stand, to head to first. But after three days, 30,000 steps, pretty sore heels and an achey back later I've put together a list of kitchen trends and things I've spotted that I hope will give you some inspiration for your next project.
It's all about black
You couldn't miss the amount of black, or very nearly black, cabinetry and worktops at the show this year. However, although there was a lot of this tone on show, each kitchen company created very different looks with it, showing the versatility of the colour.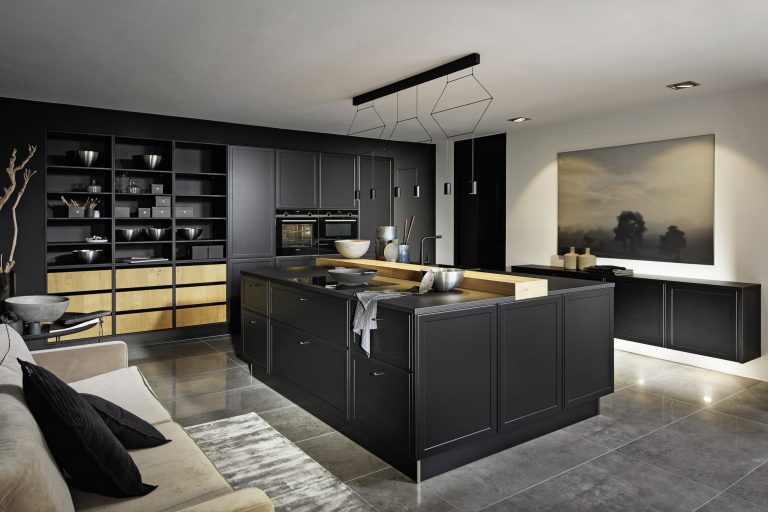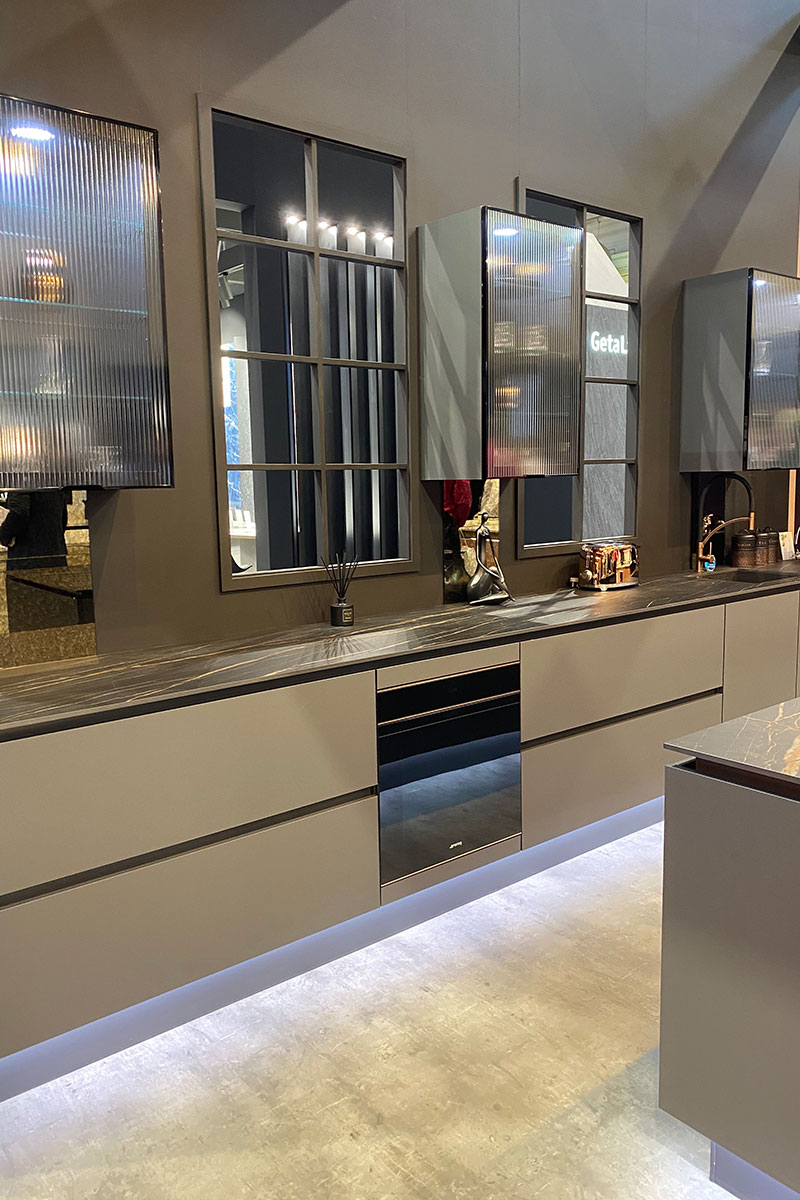 Black with wood
While there was certainly a lot of black kitchens on display, there was an equal measure of black kitchens paired with wooden accents. I think this look is fantastic if an all black kitchen seems a bit daunting to you, and that you'd like to add a bit more warmth and texture.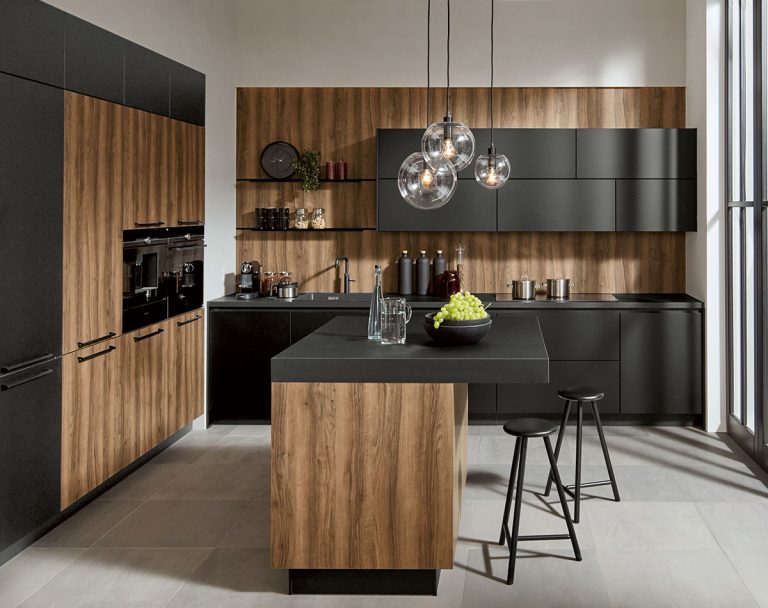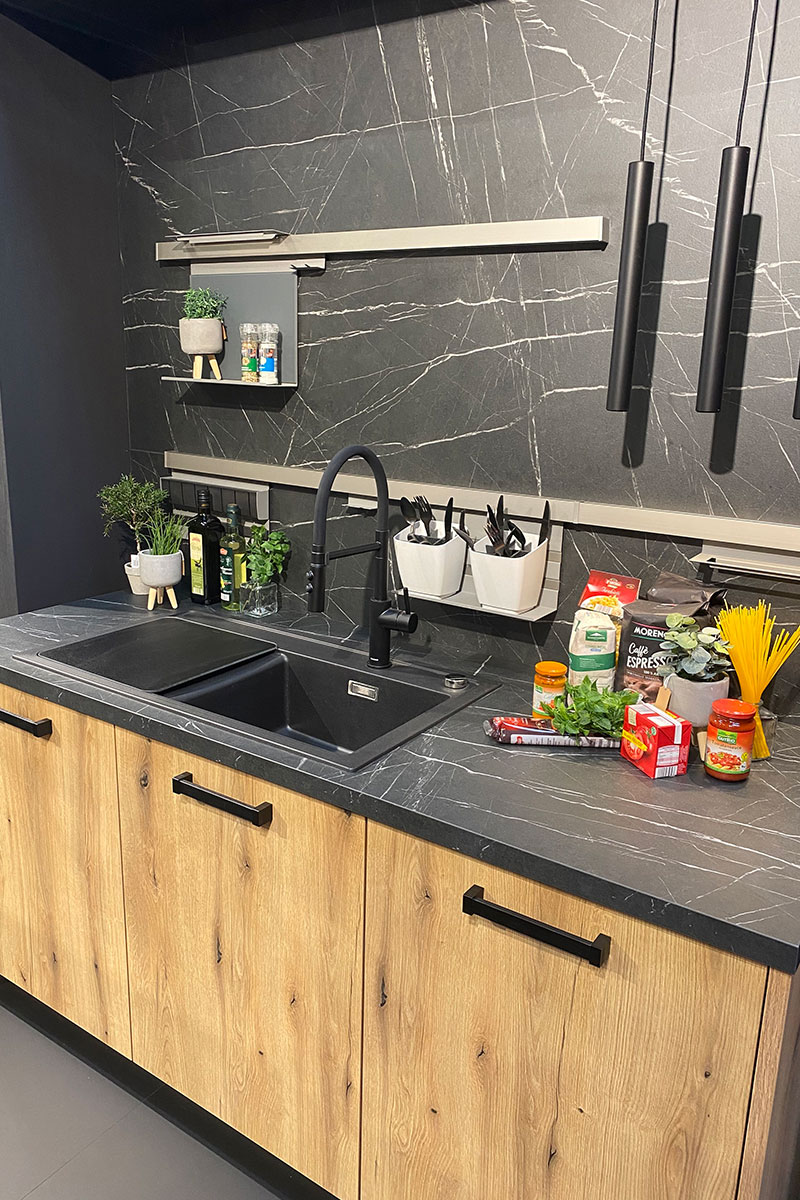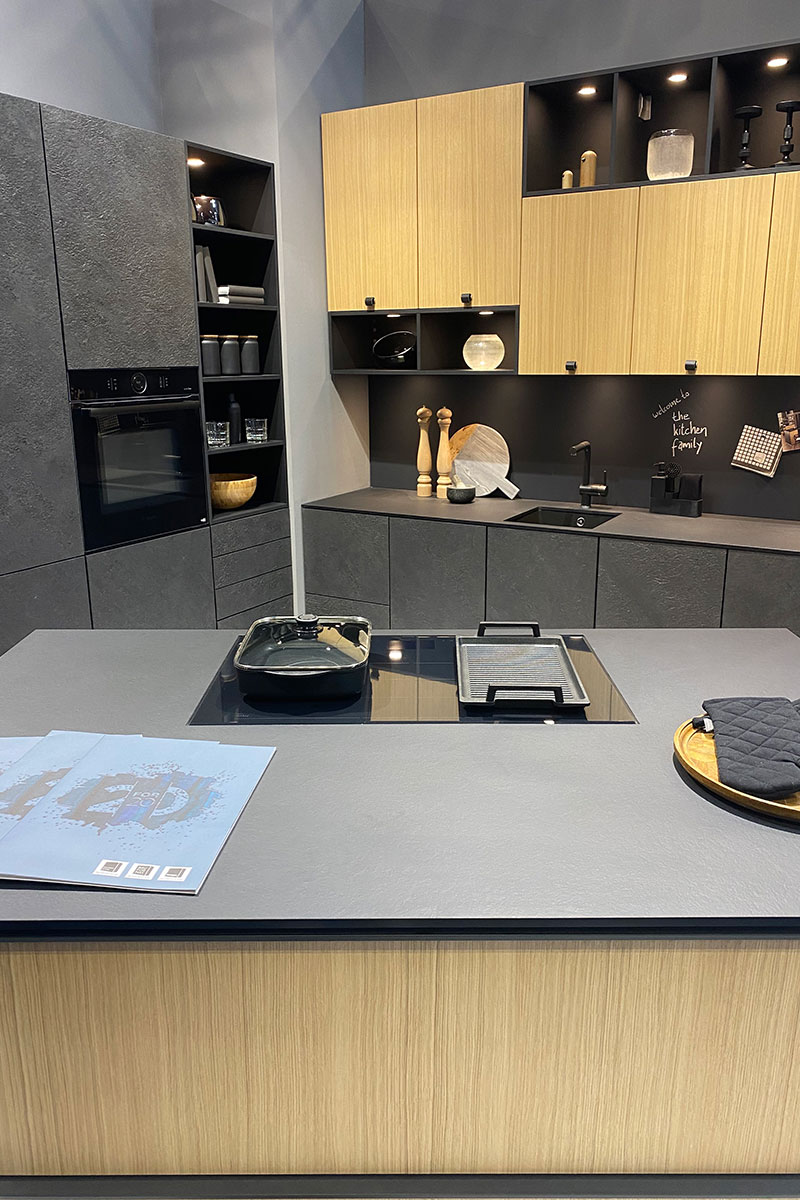 Quick side note: I also met Ben Fogle in the three days I was at the show! Yes he is as nice in person as he is on TV!
A pleasure to have @Benfogle join us on the @FisherPaykelUK stand at @kbb_birmingham. Ben spoke about his affinity with New Zealand where the F&P brand originates from. Thanks to our lovely press guests for stopping by @SmithHomeStyle @kbbmagazine @RealHomes #kbb2020 pic.twitter.com/g3hXzUEiik

— DMC PR (@dmc_pr) March 3, 2020
All the taps you can possibly want
The finishes for kitchen taps that are now available is quite staggering. But material isn't the only thing you're spoilt for choice with. It's also shape, size and function – from filtered, boiling-water, two hole or one hole. However, I would say that while black taps were all the rage a couple of years ago, bold metallics are now out in front from brushed steel, vintage brass, gold to copper. Tarnished and patinated finishes are also on the rise, great for an industrial look. Just check out some of the variety below…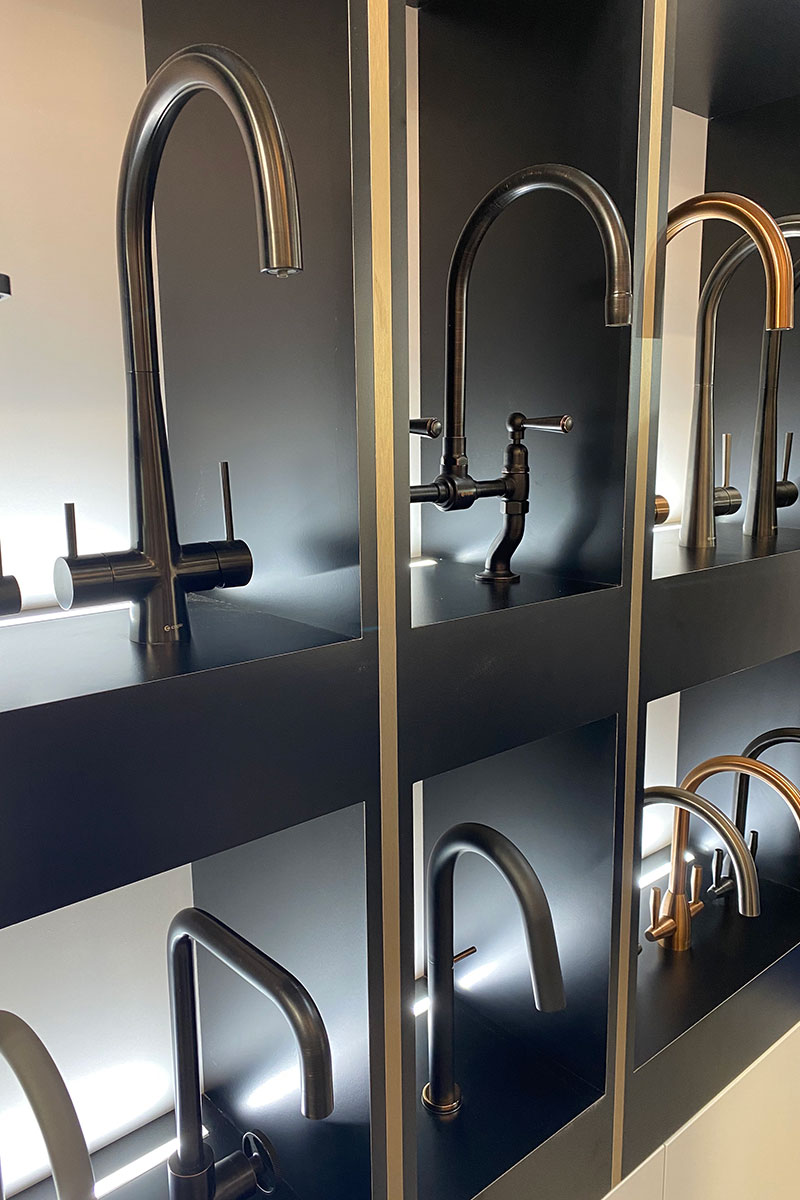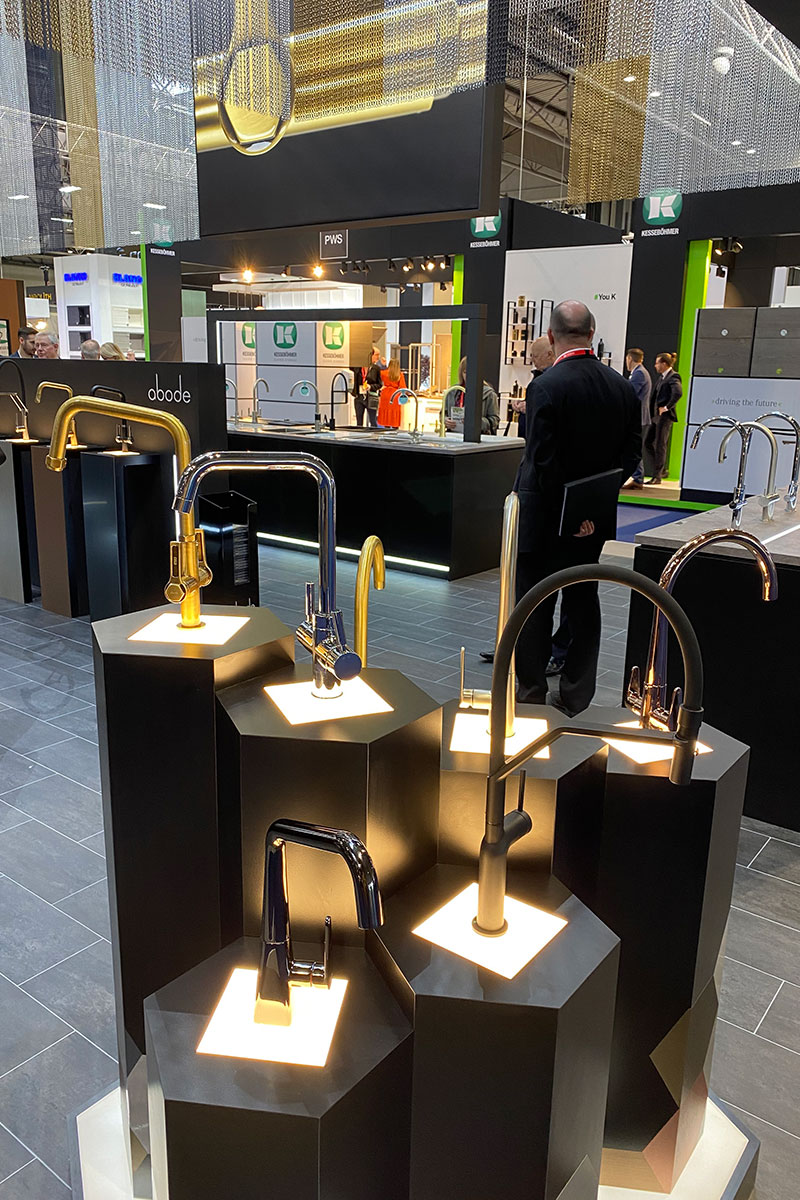 Pastel shades
Yes, there was a lot of black. But completely opposite to this is the emerging kitchen trend of pastel shades. Specifically, sage and pink. These palettes work perfectly for a fun and bright space, and can be used with any style of door – from traditional Shaker, to a more modern slab or handleless look.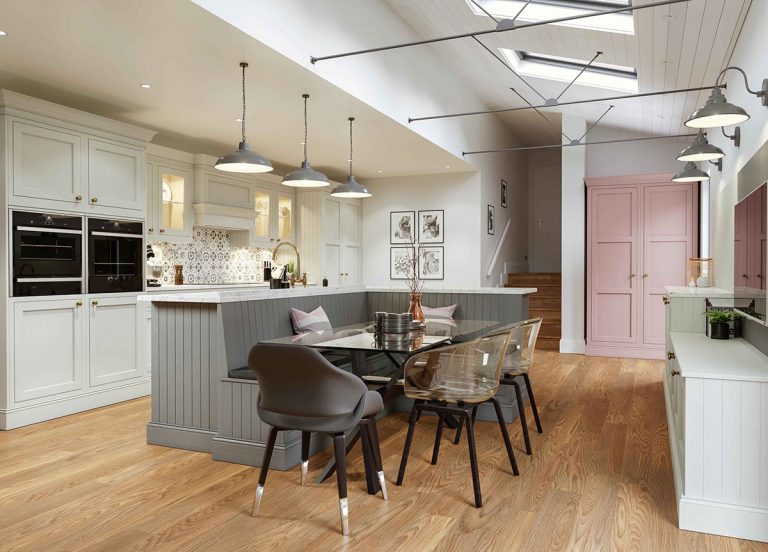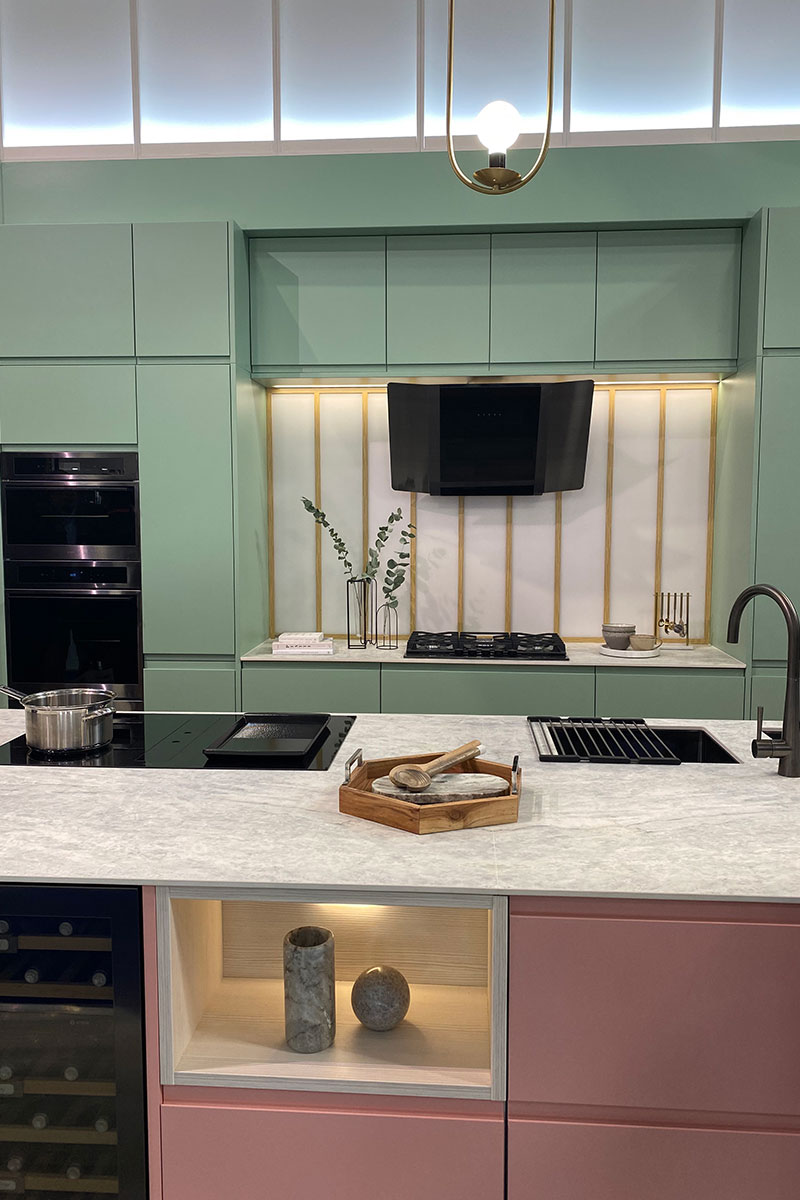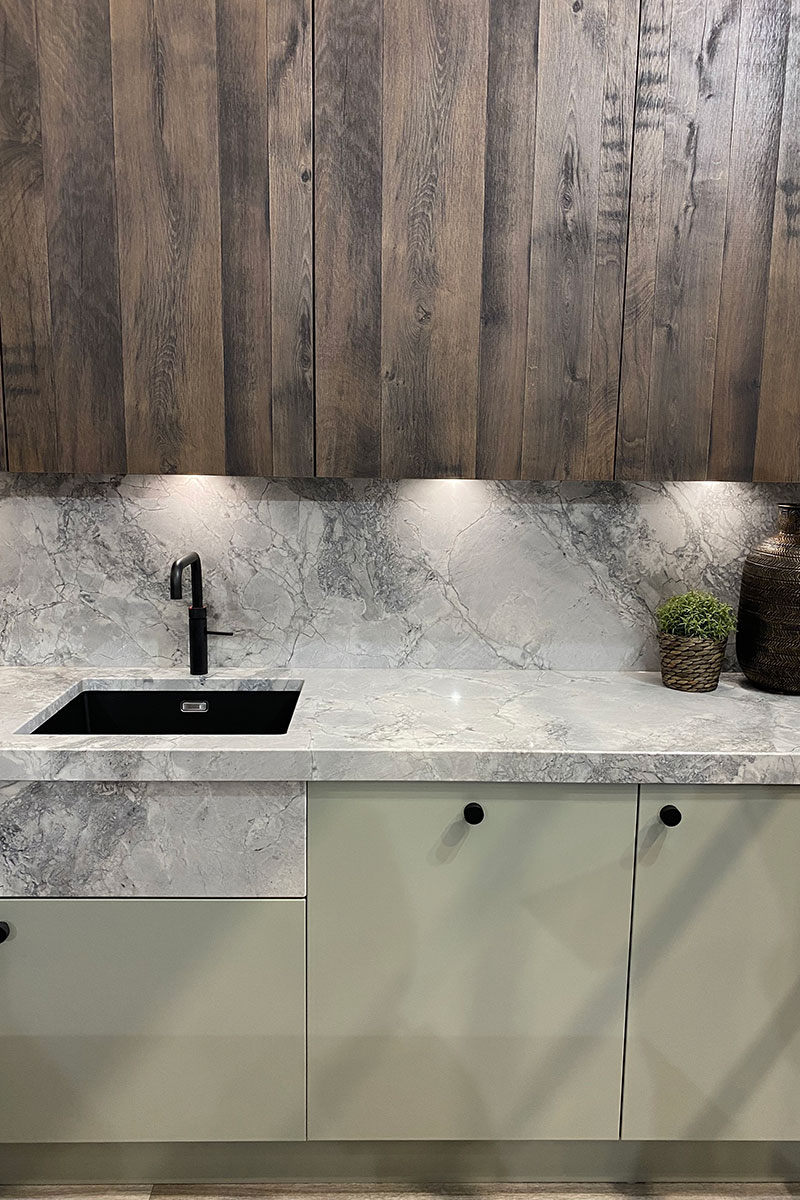 The contemporary Shaker
Something I hear a lot of when interviewing homeowners for KBB's home section is that they are after a 'classic-contemporary look', which I think kitchen brands are now clocking on to. Whether that's creating a handleless Shaker-style door or a much more sleek in-frame design. I think these types of design could work well in period properties that are being renovated, where the owners want to be sympathetic to the era of the house, but have a more current style. Here are some examples…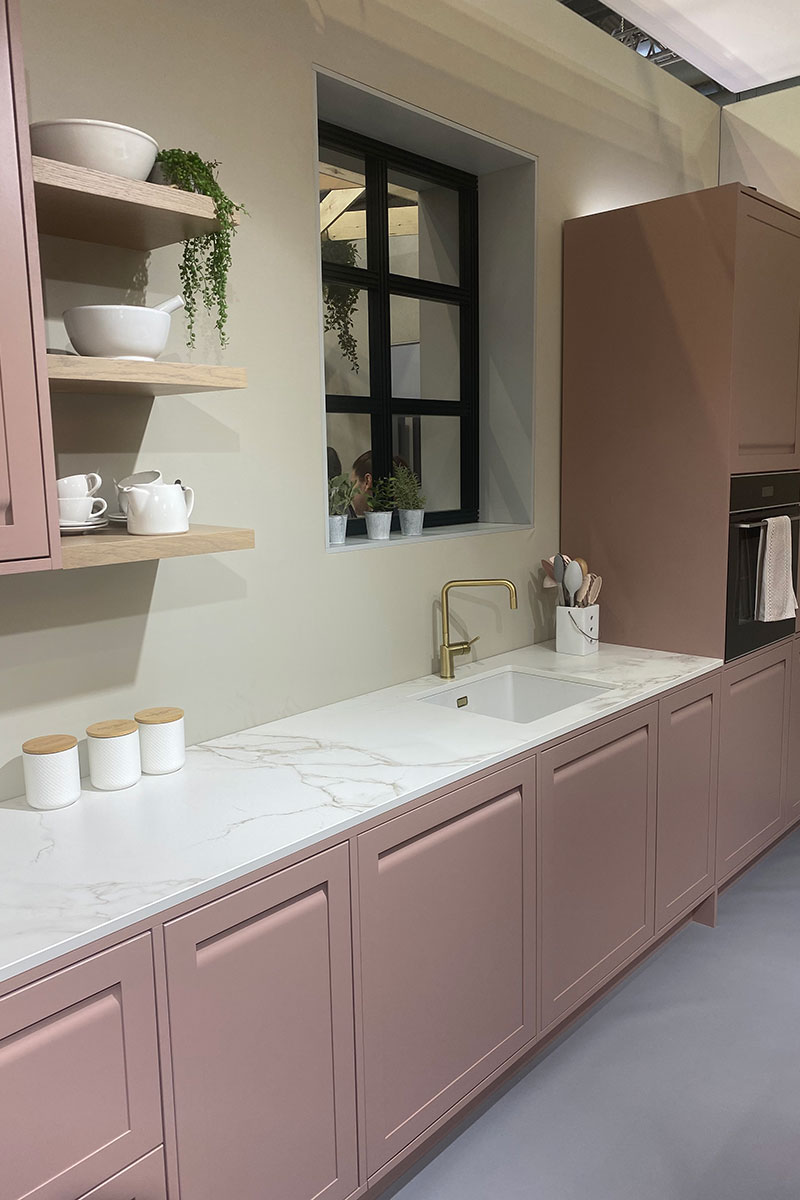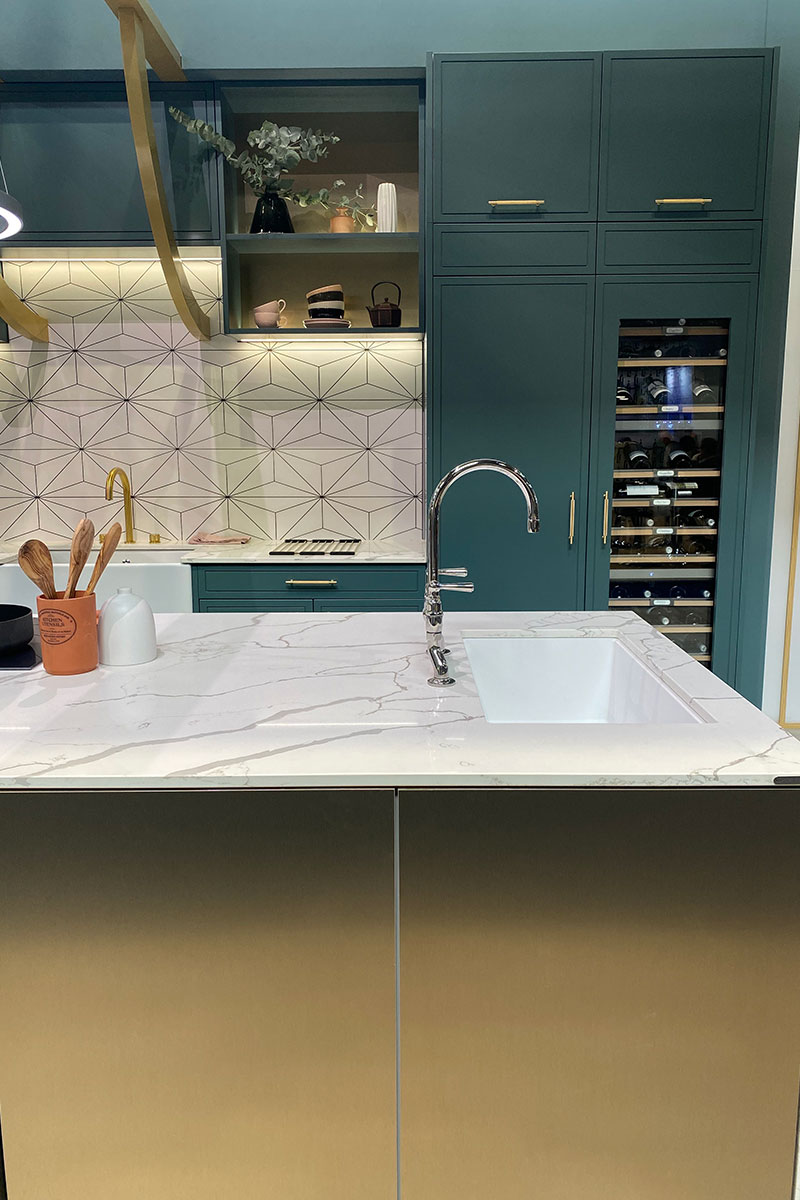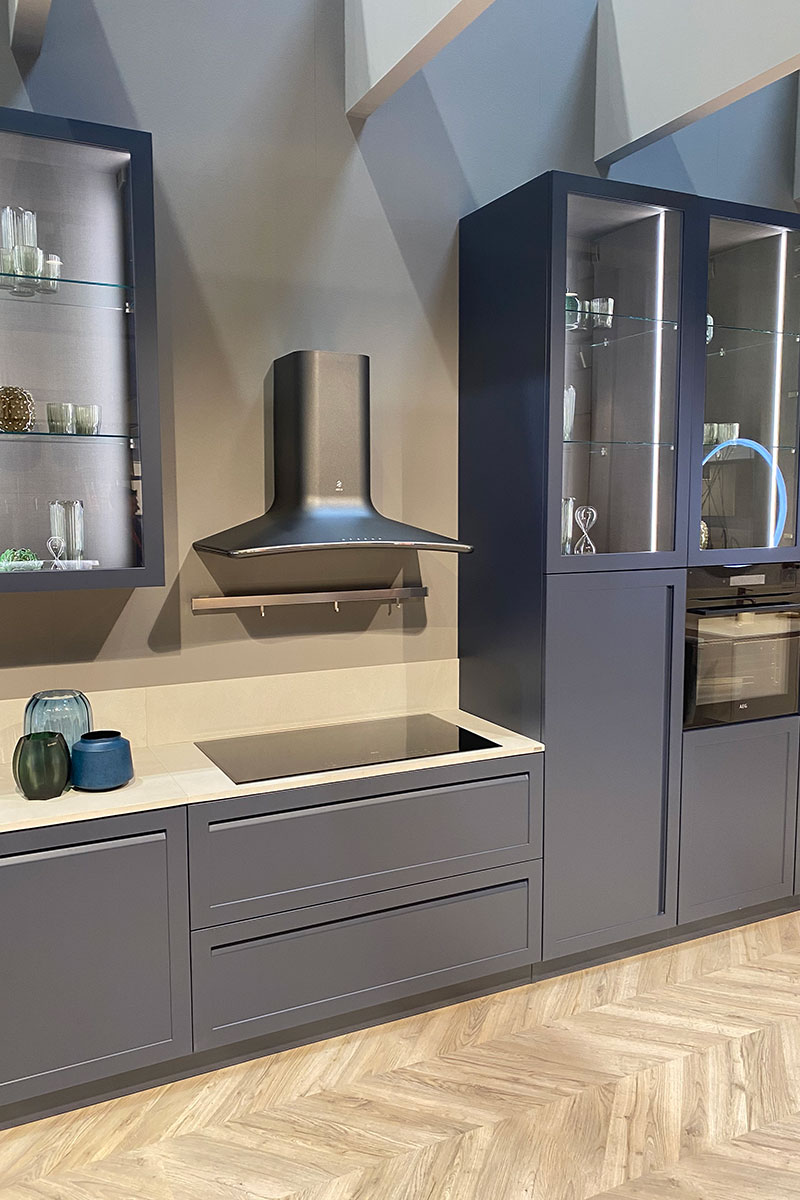 Open shelving and personalisation
Yes, this has been popular for a while – replacing the more traditional wall cabinet. However, with these shelves it's all about personalisation, creating a unique scheme that's perfect for you and your cooking style.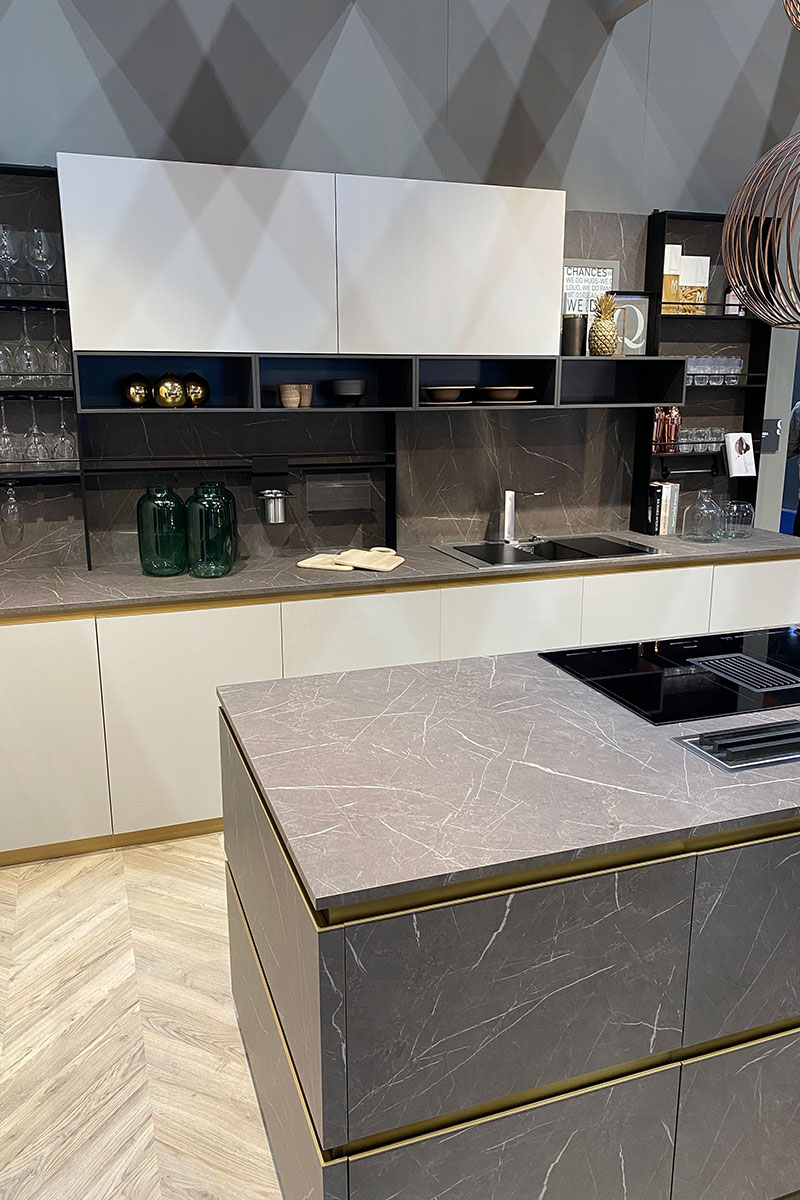 Mixing textures
Another kitchen trend I saw throughout the show was the mixing of materials (as some of the images above show), with brands using a plethora of textures and styles. From glass, wood, stone to man-made. This is a great way of infusing interest and depth into your kitchen design. It also helps if you'd like to implement a broken-plan style space. For example, you could use a marble-effect quartz on your island near the hob and sink, and then incorporate a wooden dining section at a lower level, helping to visually separate the cooking and eating zones.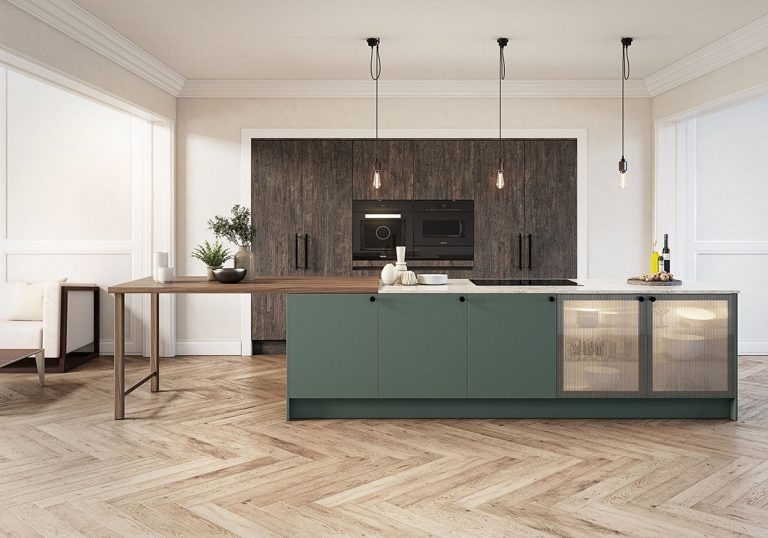 Statement stone
It seems like a subtle Carrara marble isn't cutting it anymore, as companies are bringing out really out-there designs in terms of stone. These can either be used as splashbacks, worktops or flooring – or all three together. As a kitchen trend, they work well for maximalist and statement designs. For a more subtle look, why not include it just on an island or behind the hob.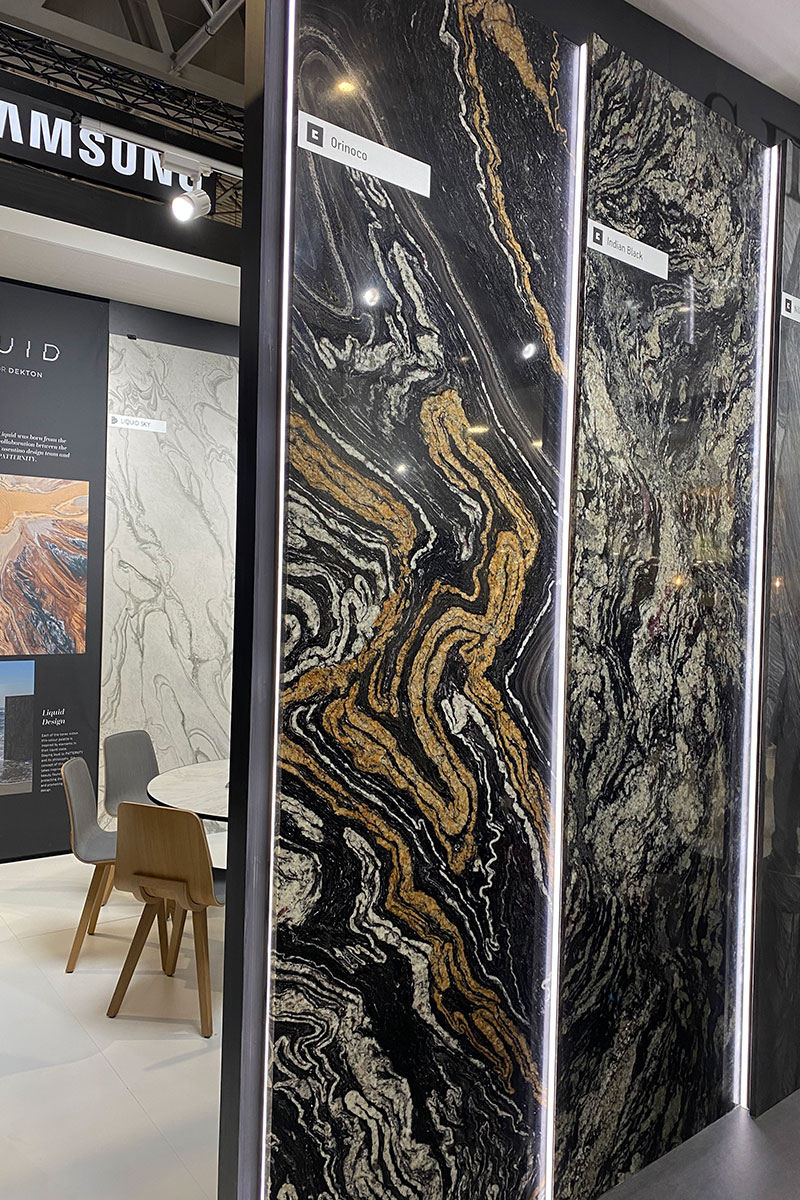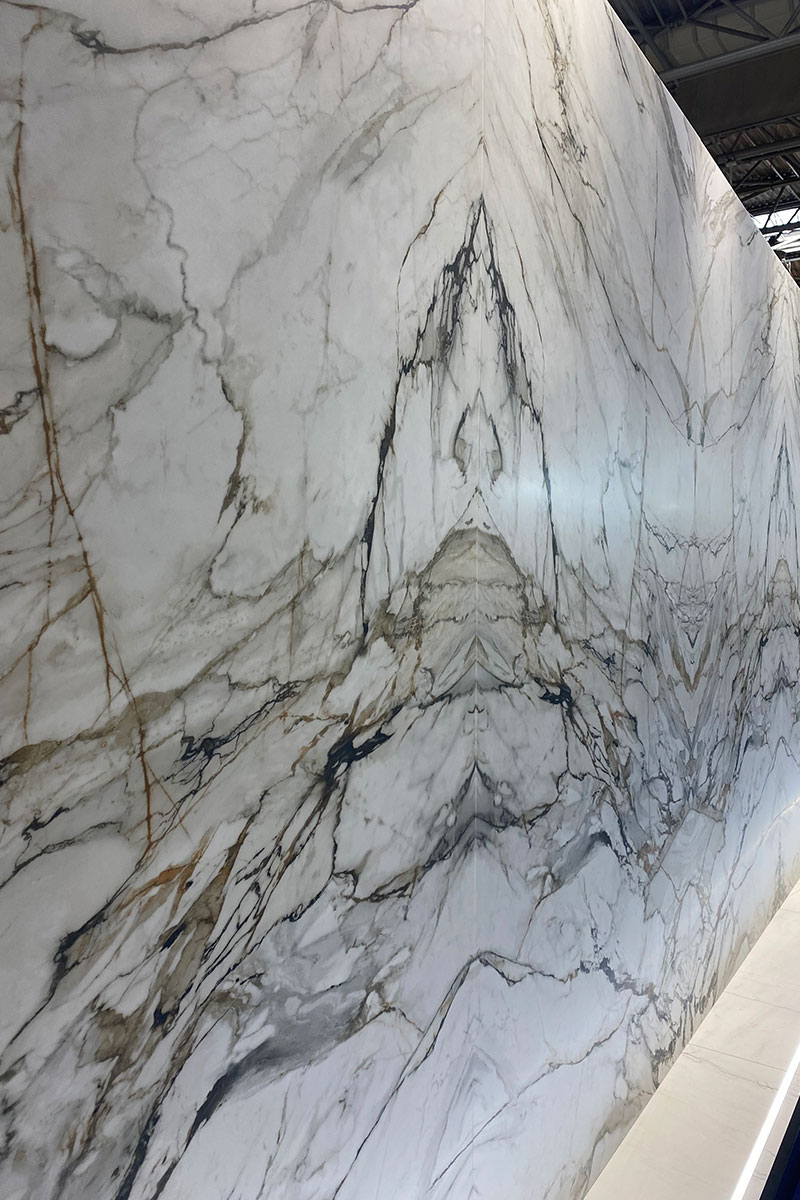 About Post Author