I'm partial to a shelfie – a picture showing off your creative styling, fun items you've picked up on your travels, or how you've managed to colour coordinate your entire book collection, for example. And I'm not alone, as more than 1.8 million images with the hashtag have been posted on Instagram. If anything, this online phenomenon shows open shelving's rise – something I see a lot in kitchen design now.
How we buy our cabinetry is changing. Just like people are buying fewer matching bathroom suites or 24-piece crockery sets, we're less likely to purchase fully coordinating base and wall units for our kitchens compared to five or 10 years ago. Emerging in their stead? Shelves.
It makes sense: they cost a lot less money, make the space feel less claustrophobic, and can help add personality by having some of your favourite items on view – for me it's all about coffee pots, typographical prints, and plants. Shelves replicate professional kitchens, keeping tools, utensils, and key ingredients close to hand. They also help create the on-trend look of having a kitchen that doesn't look like one, but more like a living area instead.
But there's more to open shelving than simply replacing a wall cabinet with a bit of reclaimed wood – it needs a purpose or a key role. "You could have a glassware zone, where it's all laid out, from wine glasses to water tumblers to glass carafes. Or a serveware zone so you have a clear area to find all your casserole pots, platters, and salad bowls," Nicki Ingham, kitchen designer at Neptune in Fulham, tells me.
The size will also dictate your shelving's function, be it more practical or decorative. "Consider the height and depth carefully to make sure it can safely house what you're looking to store," advises Ben Burbridge, managing director at Kitchen Makers by Burbidge.
However, if you don't want to ditch the wall units entirely – understandable if you need the maximum storage possible – freestanding larders are a great idea to get a similar look. "They can be configured to your needs and easily combine open and closed storage with shelves, cupboards, and drawers," adds Ben.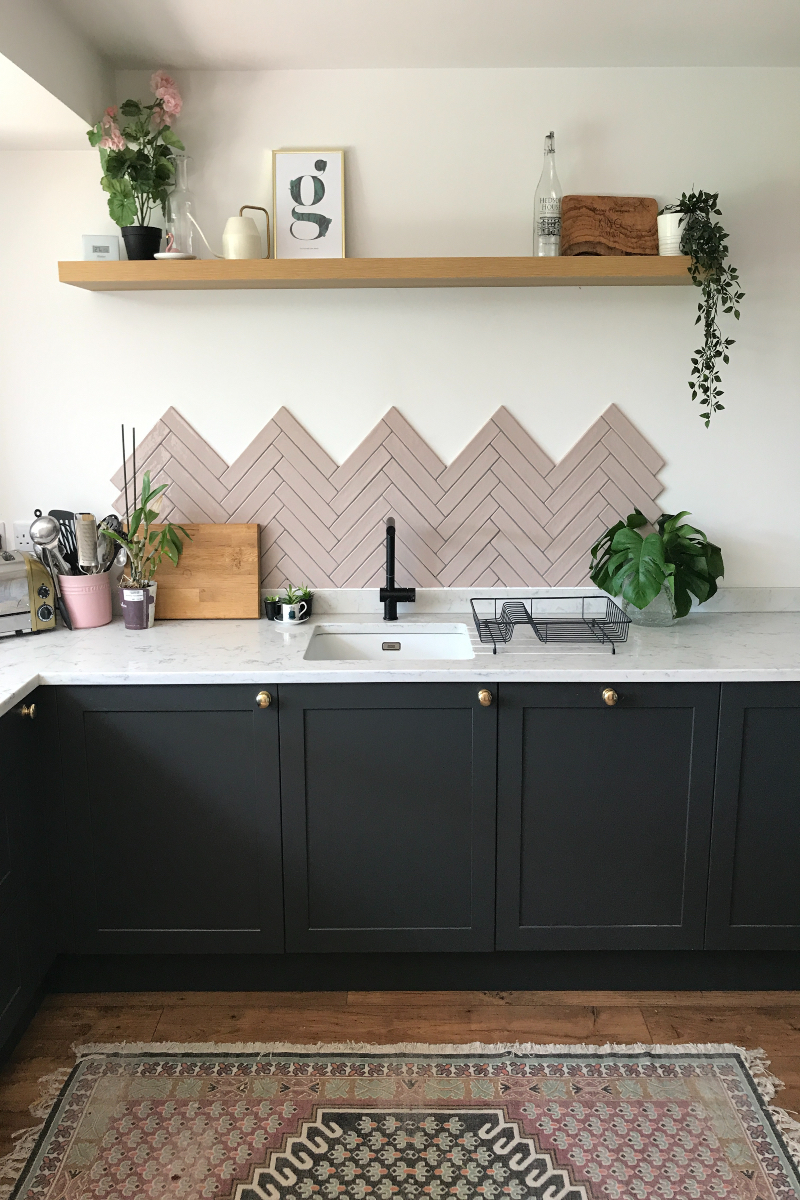 Of course, you need to consider more than size and function when thinking about open shelving. The elephant in the room? Dust (my nemesis). You may find that having your favourite glasses or bowls out on display means they get dustier quicker, so may need cleaning before each use. The shelf itself will also gather dust and will be exposed to grease and grime from cooking – especially if it's near your hob or extractor.
To sum up, they're more affordable, can help open up the space, and show off personality but also provide a lot less storage and will need constant upkeep. I'm not a fan of cleaning, yet I'm a fan of open shelving – I even have it in my own kitchen.
Featured image: Situated above the kitchen sink, this solution has a more asthetic purpose, displaying glassware and plates. Tom Howley's Kavanagh collection starts from £20,000.
About Post Author