Happy new year! What home improvements are you planning for 2022? The renovation bug that's been with us for many months shows no sign of waning and no matter the scale of your plans, it's an exciting time.
And what better way to kick start a renovation project for 2022 with the February 2022 issue of Kitchens Bedrooms & Bathrooms magazine?
I love the sense of renovation optimism that comes with the beginning of a new year. After celebrations and family get togethers, it's time to set goals and get organised – or as I like to do: make lots of lists and get those moodboards going.
With that in mind, the February 2022 issue is all about helping you prepare for projects to come.
Whether you're envisaging a total house overhaul with no room left untouched, want to make your kitchen bigger with an extension and bring in more light, are looking for ideas for a new-look bathroom, or decided it's finally time to re-do your bedroom, we have got you covered.
What's in the February 2022 issue?
Ideas for your kitchen extension
This month, we're taking inspiration from some of the coolest extensions we've come across lately to show you what can be done – we've found seven houses that have been transformed with 'non-standard' designs that add wow factor (and are totally achievable, too). We've asked the designers behind them for the story of how each design came about to give you plenty of ideas for your own project.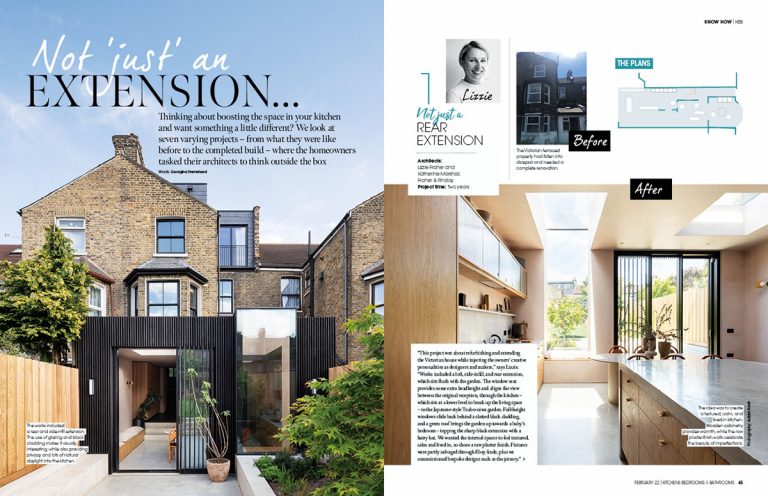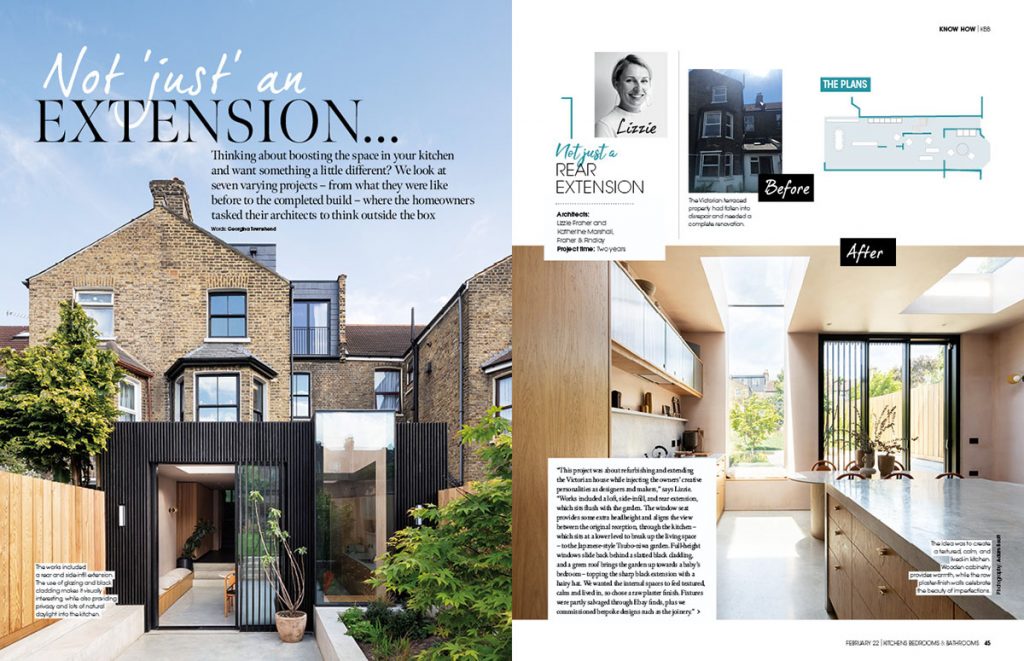 If that's not enough house lust, check out ideas for gorgeous glazing (yes, really) too – and of course there's the Homes section, which is always a source of great ideas.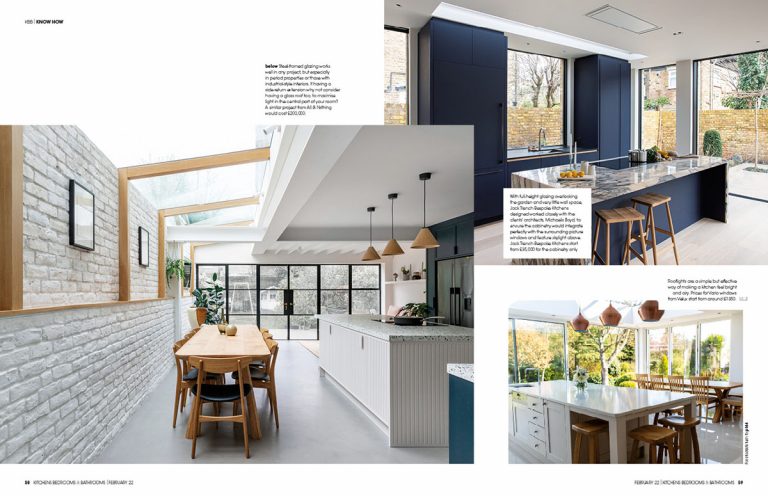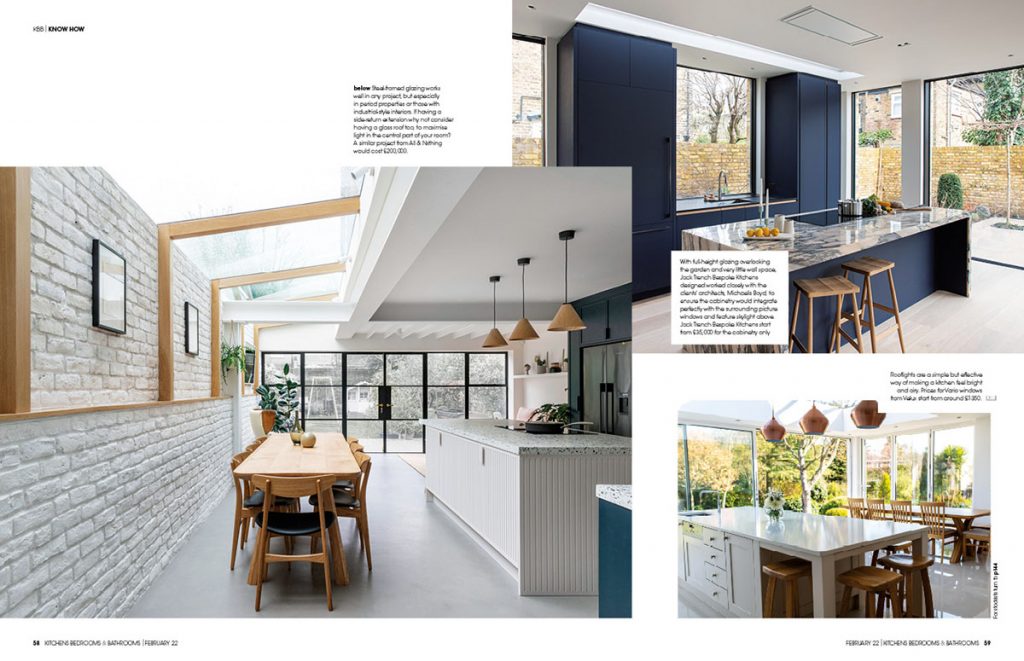 2022 bathroom trends
By this point, your moodboard should be well on its way and your wishlist taking shape, but if you're stuck for what style to choose for your bathroom, we're bringing you the lowdown on the trends we're championing for 2022.
My favourite is the new neutrals look. Warm, welcoming and bringing in subtle colour through taupes, terracottas and muted tones, it's a gentle move away from the white sanitaryware we're used to.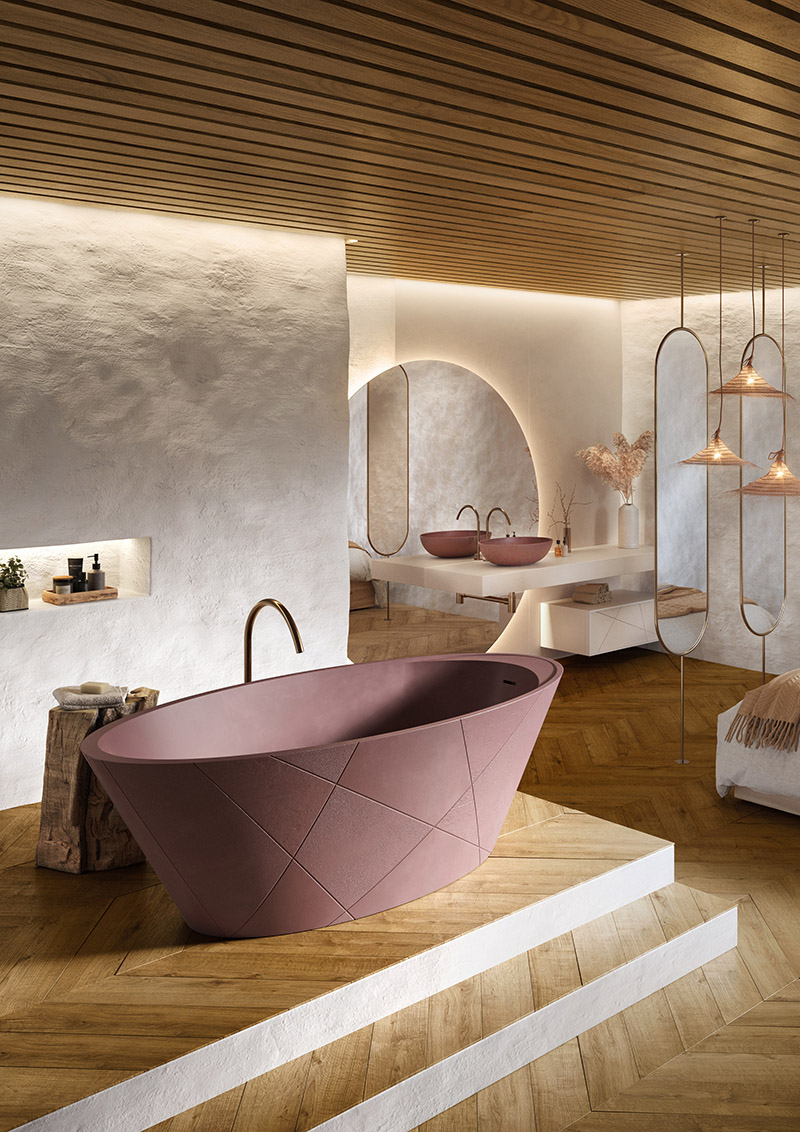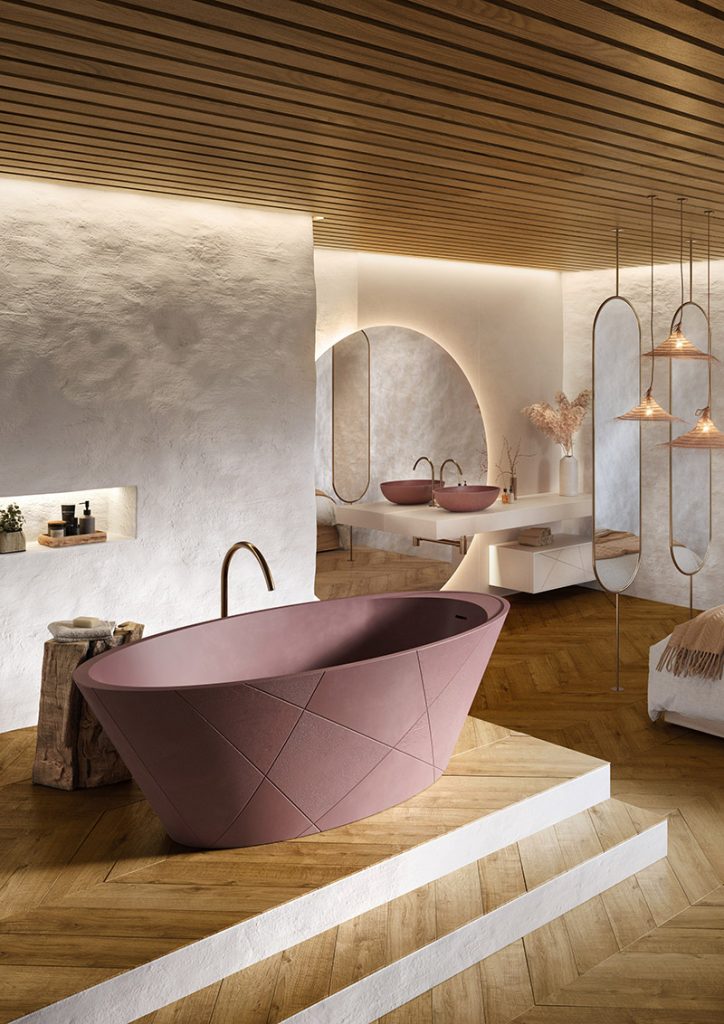 Bedroom planning tips
Not forgetting the bedroom, we've come up with the complete design recipe to creating your perfect sleep space – which, after so much planning and renovating, you'll probably need, let's be honest.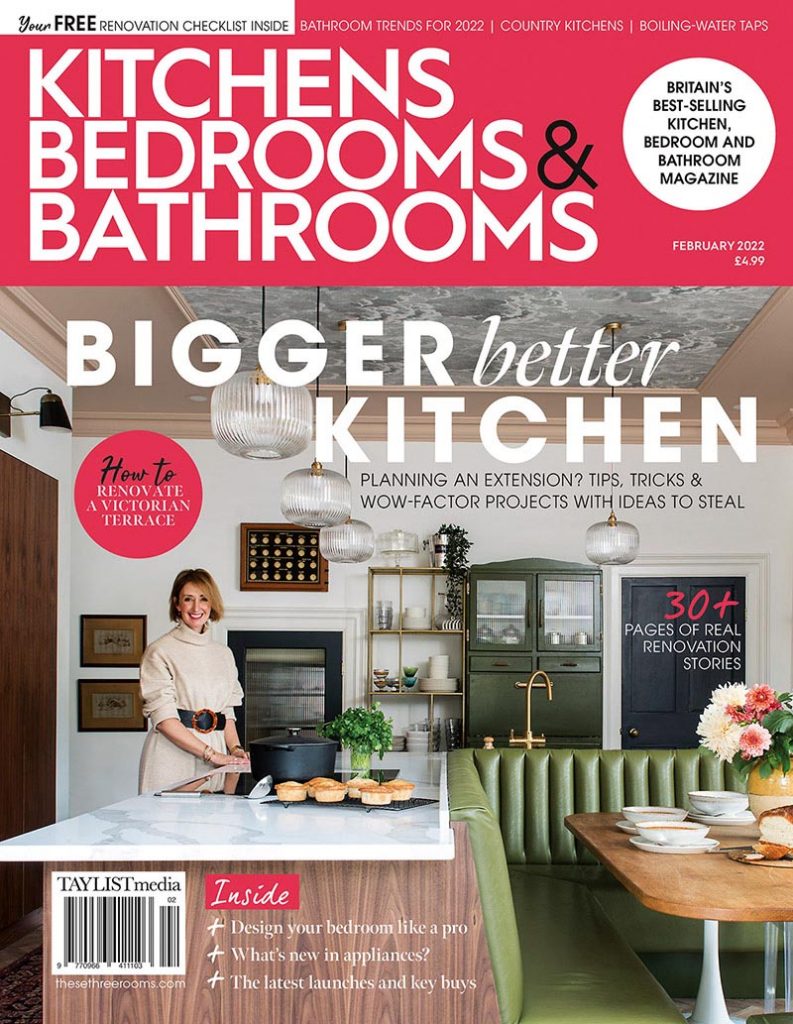 Share your project
As ever, I love to hear about the projects you're planning and finishing, so do tag @kbbmagazine on social media and use #kbbmag. And if you have any questions or want to submit your complete renovation for a chance to be featured in the magazine, the team and I are on hand to help – drop us a line on [email protected].
And if you need some design help, why not take part in Drawing Board? This is where we put your dilemma to designers who come up with some pretty cool solutions to help. Submit yours here.
Whatever you're planning, I wish you the best of luck, and remember to enjoy it. It will be so worth it – promise.
Download your copy on the KBB Magazine app, via Readly or buy your copy in store nationwide. Don't forget to tag @kbbmagazine when sharing your photos of the issue and use #kbbmag for a chance to feature.
Speak soon!
Lindsay
About Post Author