Welcome to the May 2021 issue of Kitchens Bedrooms & Bathrooms magazine.
When it comes to planning an issue of Kitchens Bedrooms & Bathrooms, the team and I often arrive (still virtually, natch) to discuss all of the things we want to do to fill the pages you see. But when it came to this month's magazine, dubbed the Healthy Home issue, in a slight twist, we knew what we didn't want to do – and that's where the ideas you will read in the pages to follow started.
We didn't want the term 'healthy home' to connote images of fruit platters, juice bars or rooms reminiscent of a leisure centre (however luxurious some may be), but instead wanted to unravel how the way we live in our homes can contribute to how we feel, both physically and mentally, as well as being good for the planet.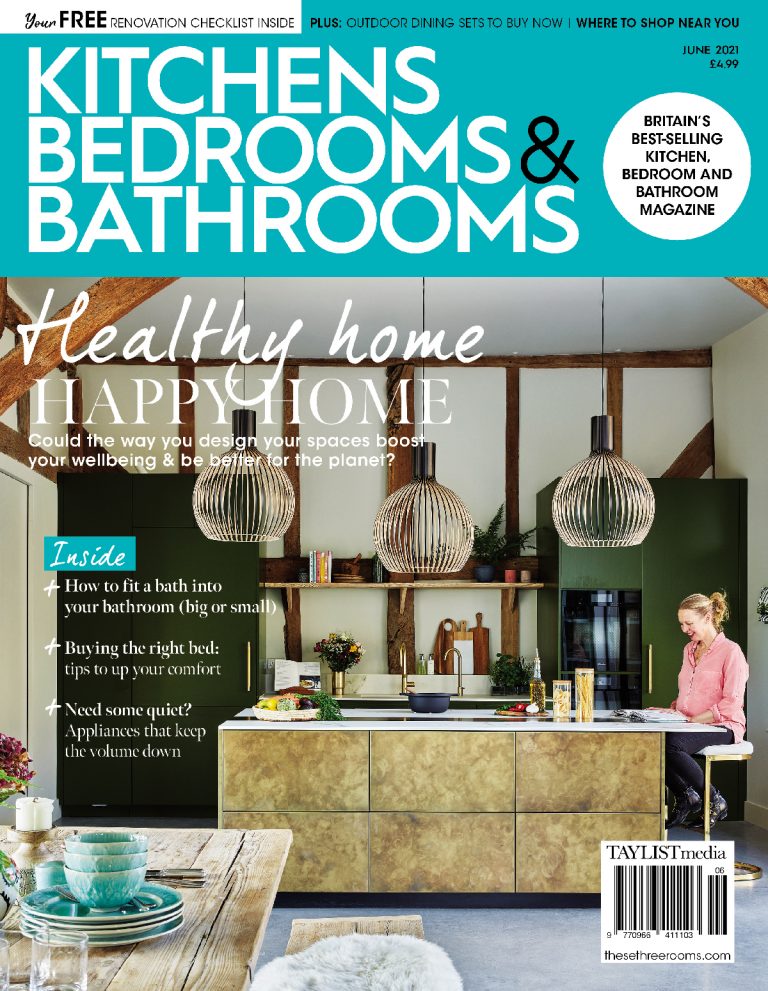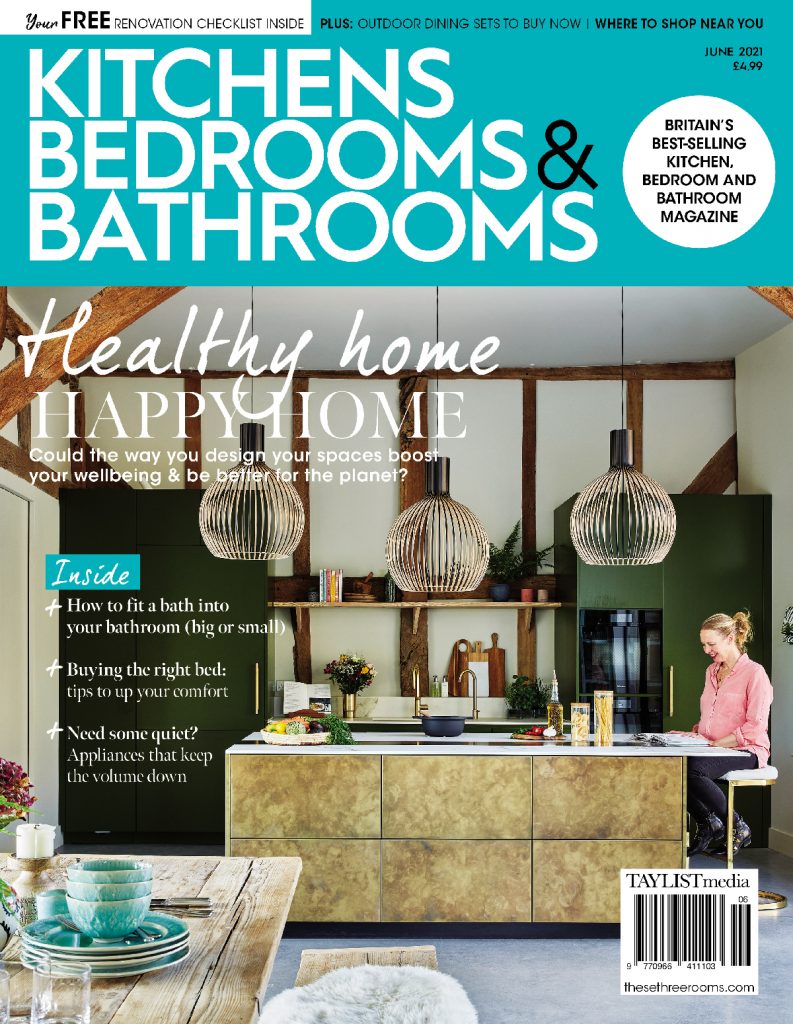 In the June 2021 issue, journo Charlotte Luxford (@luxfordinteriors) has researched this vast topic and reports on the impact of how we renovate and decorate our homes, and how the things we put in our spaces and the way we use them contribute to our stress levels and wellbeing.
She's looked at things such as air quality, noise, energy efficiency and sustainability – plus, of course, how we feel when we're in our rooms. Read the findings and pick up ideas on making your home 'healthier' – it's a seriously interesting read and myself and the team are already working out where we can do better.
For me, the crux of creating a healthy home is that it's very individual. While we should all seek out the most efficient
appliances (good for the planet and your bills), aim to select sustainable designs, and find out the eco credentials of brands we buy from, plus do our bit to minimise household and water waste, we should also create kitchens,
bedrooms, and bathrooms that are tailored to our exact needs.
This includes making sure they're accessible to your requirements, future proofed, and designed to make you feel
good. We look at how colour psychology could play a role and help you to reduce the stress of noise in your home with the latest quiet appliances – shhhh.
And it's no secret that nature can have a profound impact on our mental health, so as well as looking at biophillic design (that's bringing the indoors in and connecting to nature FYI) as a way to bring the outside in, go alfresco with our pick of the latest outdoor dining sets (please come soon sun!).
I leave you with a question: what does 'healthy home' mean to you?
Enjoy the issue!
Lindsay
Download your June 2021 issue on the KBB Magazine app, via Readly or buy your copy in store nationwide. Don't forget to tag @kbbmagazine when sharing your photos of the issue and use #kbbmag for a chance to feature.
P.S. We've just launched Project Planner! It's filled to the brim with useful guides and tips for your kitchen, bedroom or bathroom redesign. Check it out and download your FREE Project Planner Kit.
About Post Author