Okay, listen up: firstly, it's time for some pretty scary stats. We've all been aware that air pollution is bad for the planet. For instance, it contributes to global warming and has created the hole in the ozone layer. We also know it's bad for our health. But how seriously are we taking it, especially when it comes to home renovations?
In recent months, scientists, politicians and environmentalists have been releasing droves of worrying research. This has explained how our lives are affected by air pollution: for example, fumes, particles and gases.
For example, a study by the Lancet Planetary Health journal claims one in 10 global asthma cases are "linked to traffic pollution". Also, earlier this year, Public Health England published a review of evidence on how to improve air quality. It outlined how air pollution is the "biggest environmental threat to health in the UK". It says 28,000 to 36,000 deaths a year attributed to long-term exposure.
Should we worry?
It also claims there is strong evidence air pollution exacerbates asthma and causes the development of many health conditions. For example, strokes, coronary heart disease, lung cancer, and respiratory disease. We associate air pollution with mainly metropolitan areas, but it's just as much of a concern indoors. Recent research by the Environmental Protection Agency estimates the air in our homes can be up to "five times more polluted" than in big cities.
There was also a recent global survey by independent research firm Yougov on behalf of Blueair, who specialise in air purification solutions. It revealed seven out of 10 people across the globe worry about the air they breathe in their homes. I know I do now! Perhaps most alarmingly, according to the World Health Organisation, around 4.3 million people die every year from exposure to household pollutants. Have I got your attention yet?
Staying in and air pollution
So, we're spending around 90% more time indoors according to the British Lung Foundation. This means there's an ever-greater need to create healthy environments. Air pollution can be caused by a multitude of things, including:
how you heat your home

your cooking style

poor ventilation

damp

chemicals in cleaning products

some building materials

irritants coming in from the outside
However, more research results in more products, innovations, and helpful tips becoming available. Everything from whole-house air purifiers and smart technology to the much-loved house plant. Even making sure you open your windows more often will help with air pollution.
So, now I've got all those pretty daunting statistics out of the way, let's take a look at some of the latest products. They feature solutions that help combat air pollution and clean the air in our homes…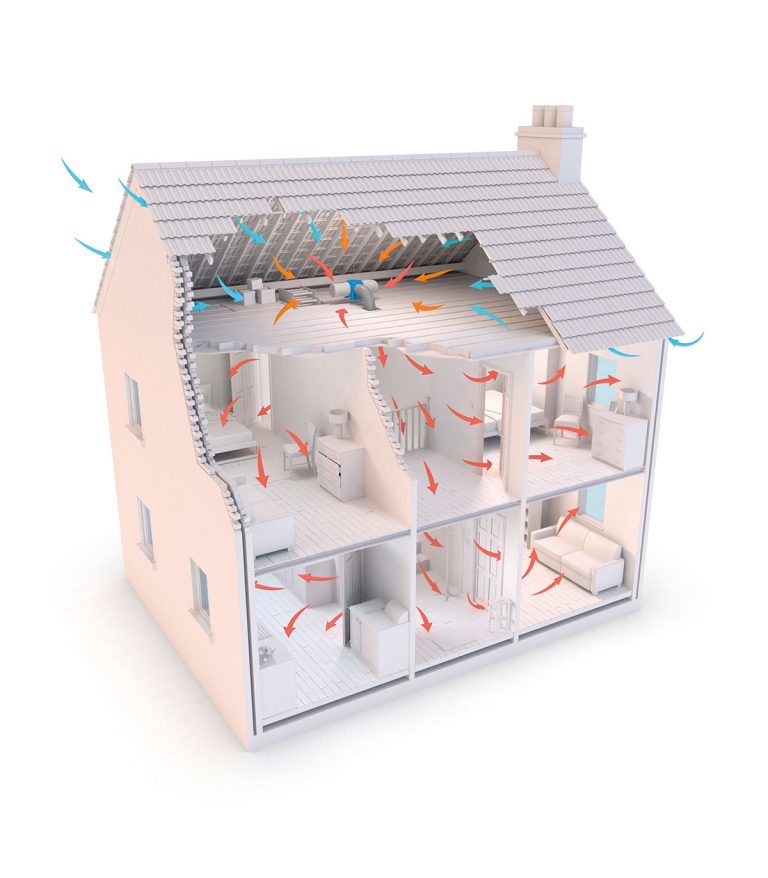 Nuaire's Drimaster-Eco range
Nuaire's Drimaster-Eco positive input ventilating range provides a whole-home solution to introduce fresh filtered air into your house at a continuous rate. The unit is mounted in the loft space, drawing in air through the filters and blowing it into the rooms below. Using little energy, it costs as little as one penny per day to run. The DRI-ECO-HEAT-HC system shown here costs £464.40.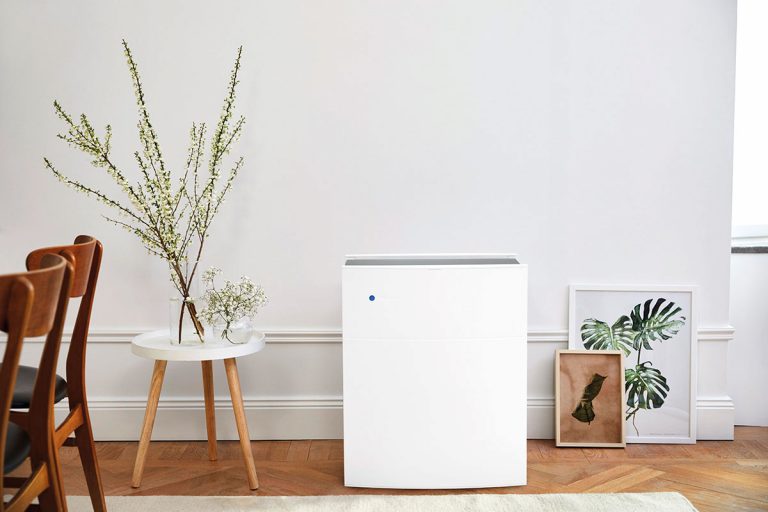 The Blueair Classic
A high-performing air purifier will catch bacteria and viruses if it features a HEPA filter, which were developed in the 1940s and today are used in airplanes. The Blueair Classic uses Blueair HEPASilent, which combines electrostatic and mechanical filtration. This helps remove virtually all pollutants.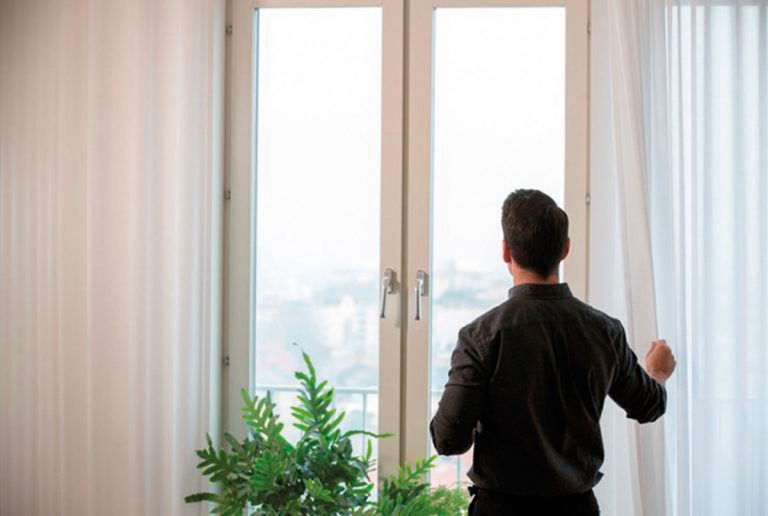 Ikea's Gunrid curtain
Next year, Ikea is releasing the innovative Gunrid curtain in its stores. When activated by light, the mineral-based photo-catalyst coating breaks down common indoor air pollutants. For example, odours and chemicals from cleaning products, such as formaldehyde.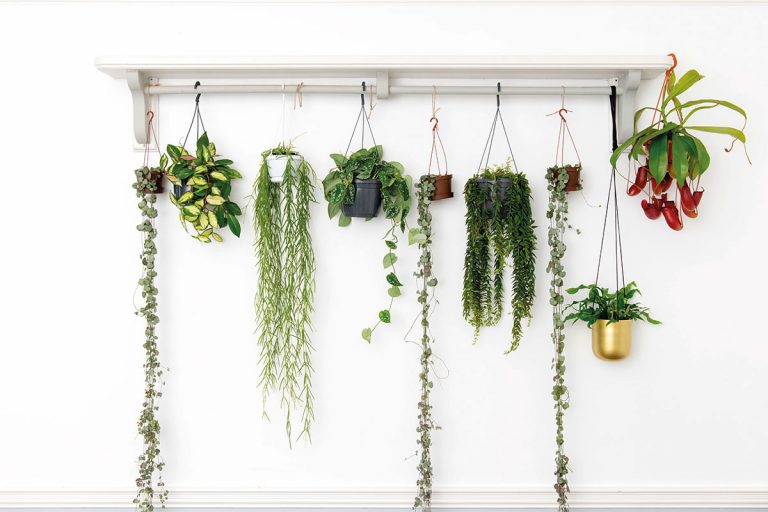 Plant power

Plants purify the air. At the most basic, they transform carbon dioxide into oxygen through a process called photosynthesis. Experts are unclear on how many plants you need, but NASA (yes, the US space agency) suggests at least two "good-sized" ones per 100 sq ft of space to see a result. The Bloombox indoor plant subscription delivers plants to your home.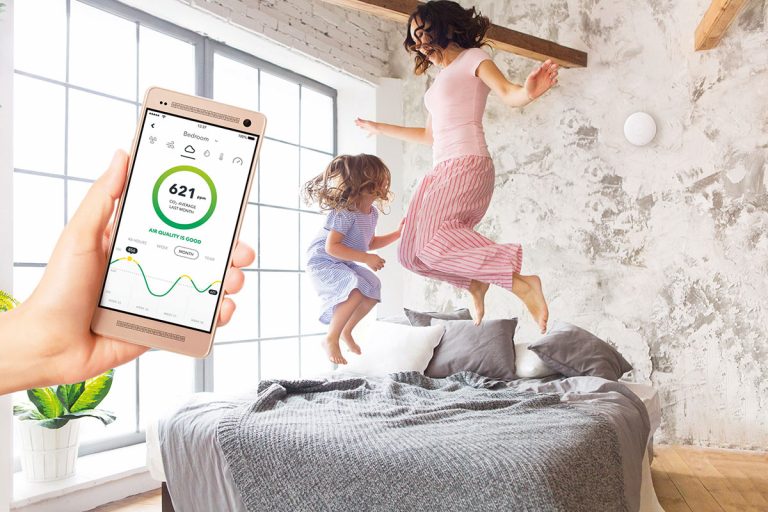 Airthings' Wave Plus
Airthings' Wave Plus is a battery-operated, Bluetooth-connected indoor monitor which shows you the real-time air quality in an app. Apart from CO2 and TVCOs it detects radon – a gas that can cause lung cancer if you are exposed to too much of it for too long. It has temperature, humidity, and air pressure sensors.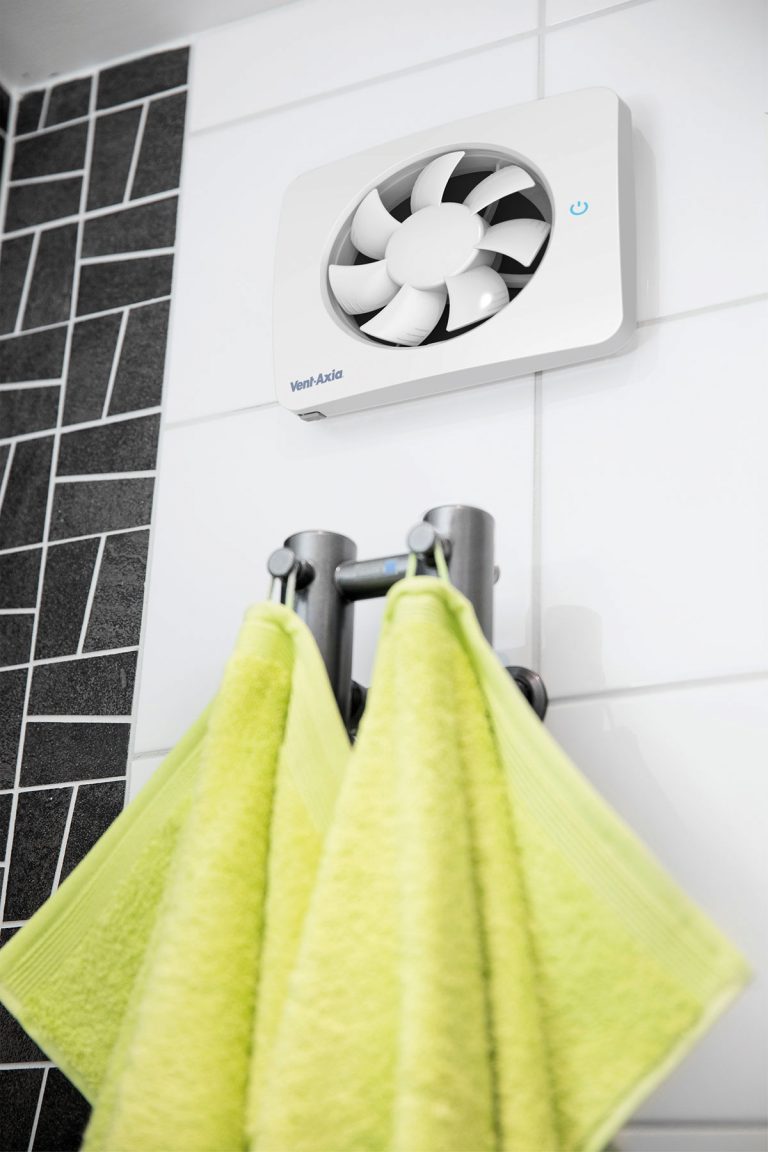 Vent-Axia's PureAir Sense
Vent-Axia's PureAir Sense features Odour Sense technology, designed to improve the air you breathe. It is also equipped with an odour sensor that increases flow when air quality is poor.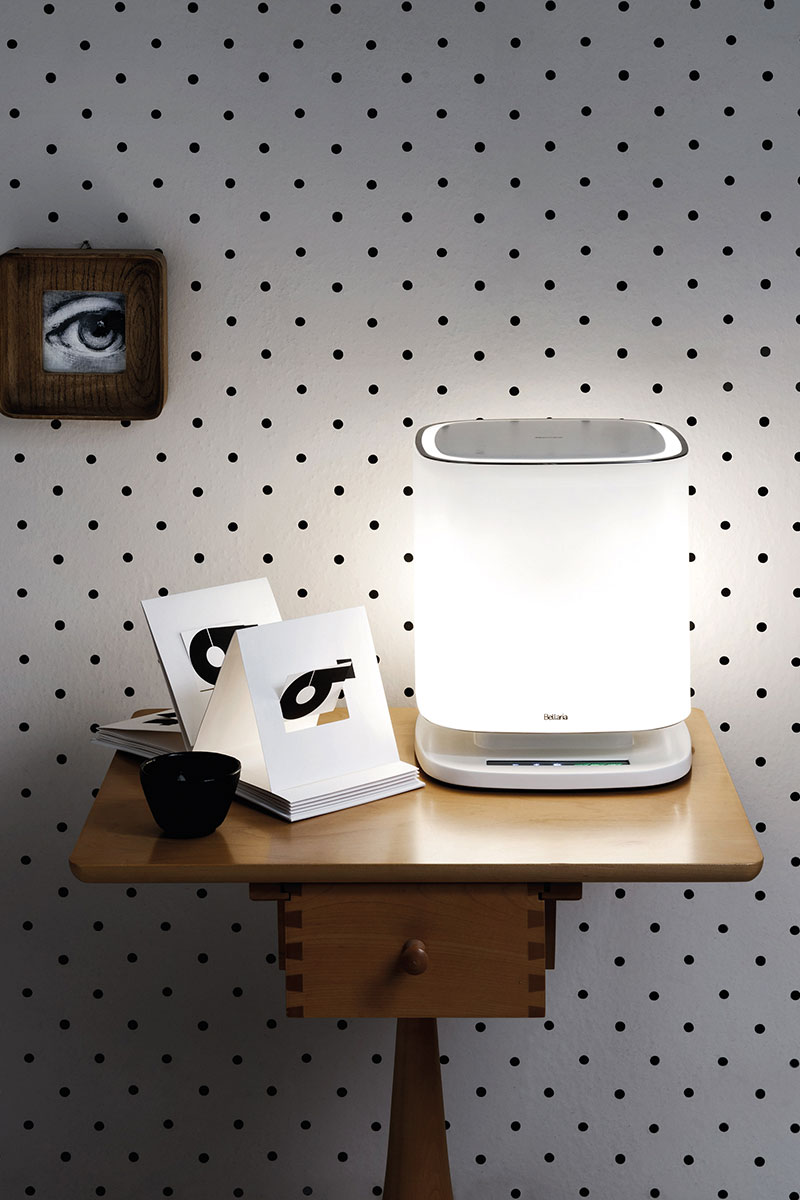 Falmec's Bellaria
The Bellaria, £849, uses ionisation technology to reduce all pollutants in your home. For example, these can include viruses, pollen and cigarette smoke.
Featured image: Ikea's Gunrid curtain breaks down common indoor air pollutants including odours and chemicals from cleaning products. These can include formaldehyde.
So, now you know how to improve your indoor air quality at home. Why not also read Eco-friendly tips for remodelling a kitchen?
About Post Author