I don't know about you, but I'm certainly more aware of trying to protect the environment. Turning the tap off when I brush my teeth, buying vegetables that aren't slathered in plastic… every little helps, right? Although small efforts in the grand scheme of things, they'll hopefully escalate one day to help the bigger picture. The same mentality can be applied when remodelling a kitchen. Small tweaks to a design could mean your project is more sustainable and good on the old eco credentials.
In real terms, we only change up our kitchens around every 10 to 15 years. So by their nature, they aren't 'single use' and have good longevity. I like to say "buy well and you'll still be reaping the benefits in years to come". But that does take a bit of magic when you're remodelling a kitchen, planning what to do and what to spend on. To help you on your way, I've taken a look at how you can refresh your space. I've also helped you stick to your budget, whether that be big or small, while keeping the planet in mind at the same time. Win-win all round, right?
Cabinetry
As one of the first decisions you should make when designing a new space, your cabinets provide that all-important storage. The style, amount of units and material will often affect the price.
It will also be dictated by whether you go bespoke or off the shelf. To make your budget stretch further, consider the quality of your existing scheme. Can anything be recycled or repurposed?
If the carcasses are still perfectly fine and properly installed, the doors may be the only things that need changing. If not, it's wise to purchase a kitchen that lasts a lifetime.
Consider using a manufacturer local to you to reduce your carbon footprint. Also check out companies that buy old units to resell, such as The Used Kitchen Company and Used Kitchen Exchange, to give yours a second life.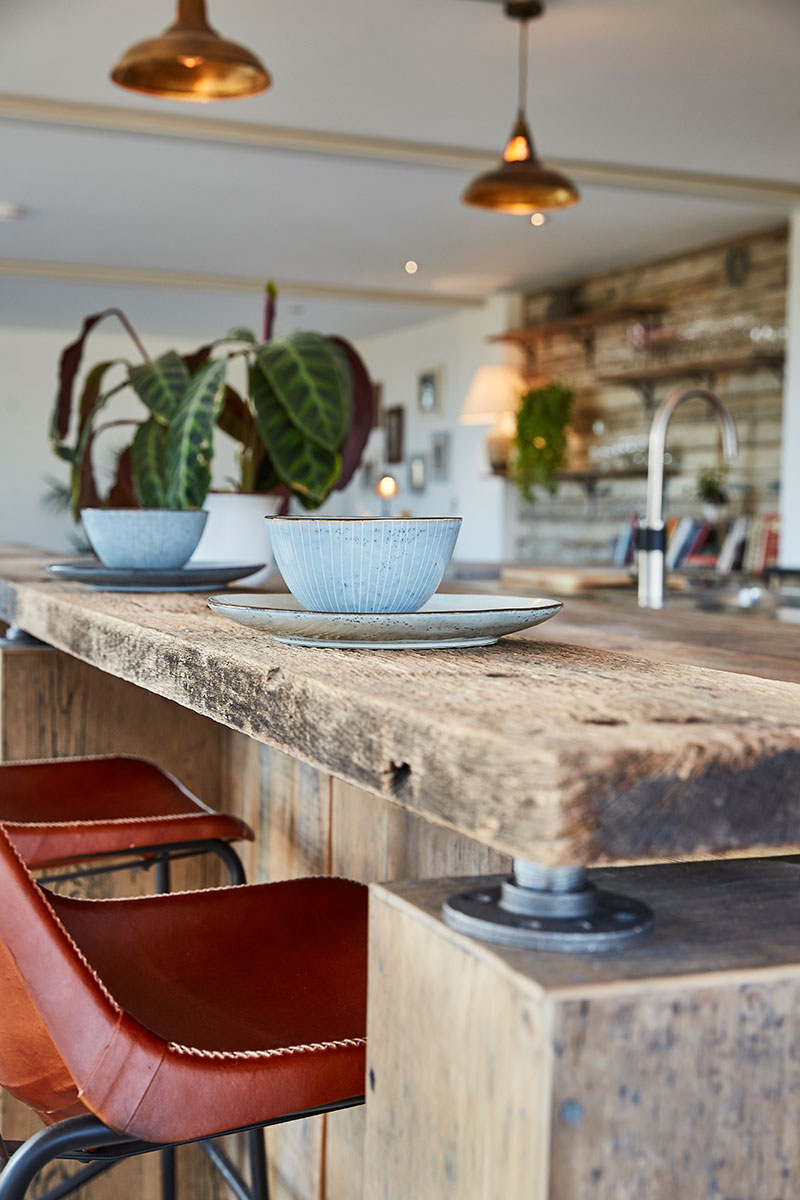 Reclaim and reuse
Take a look at your current kitchen – is there anything you can keep? If so, this may be a great way of making the most of your budget.
For instance, can you restore or refresh your flooring? Are there any appliances that don't need replacing yet? You could even sand down your dining room table or cabinet doors and give them a lick of paint for a whole new look.
Alternatively, if you can't salvage or upcycle anything, why not add some personality and charm by incorporating vintage or antique pieces? You can certainly find treasures at flea markets or online from places such as Ebay, Salvoweb, Retrouvius, and Vinterior. This way you're helping reduce waste while breathing new life into furniture.
Or why not consider buying an ex-display kitchen from a showroom?
Layout
Not changing the layout of your existing kitchen is an easy way to keep costs down if you plan on remodelling a kitchen. This is because existing power plugs, plumbing, gas points, and anything structural can remain. So there's no need to spend extra money on additional labour.
However, if the current layout is ergonomically poor or your new kitchen is part of an extension, keep in mind that ease of access, flow, and storage are all important aspects to consider.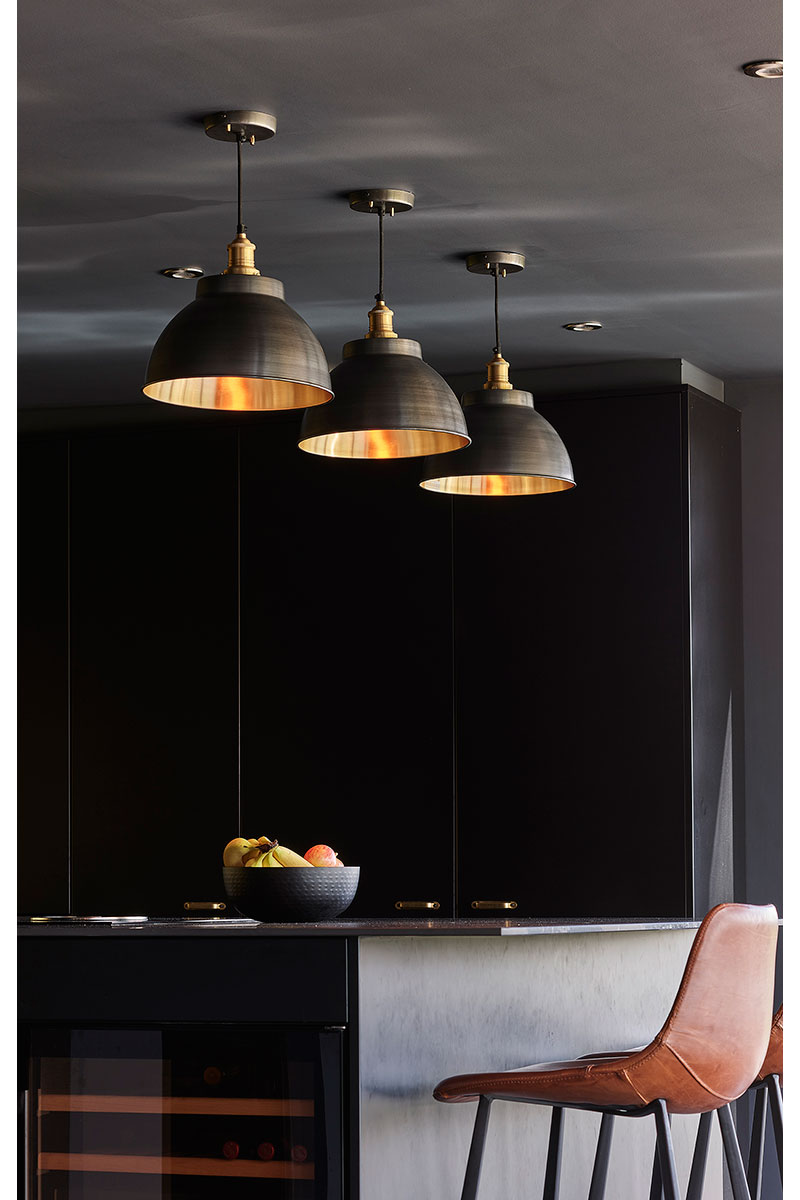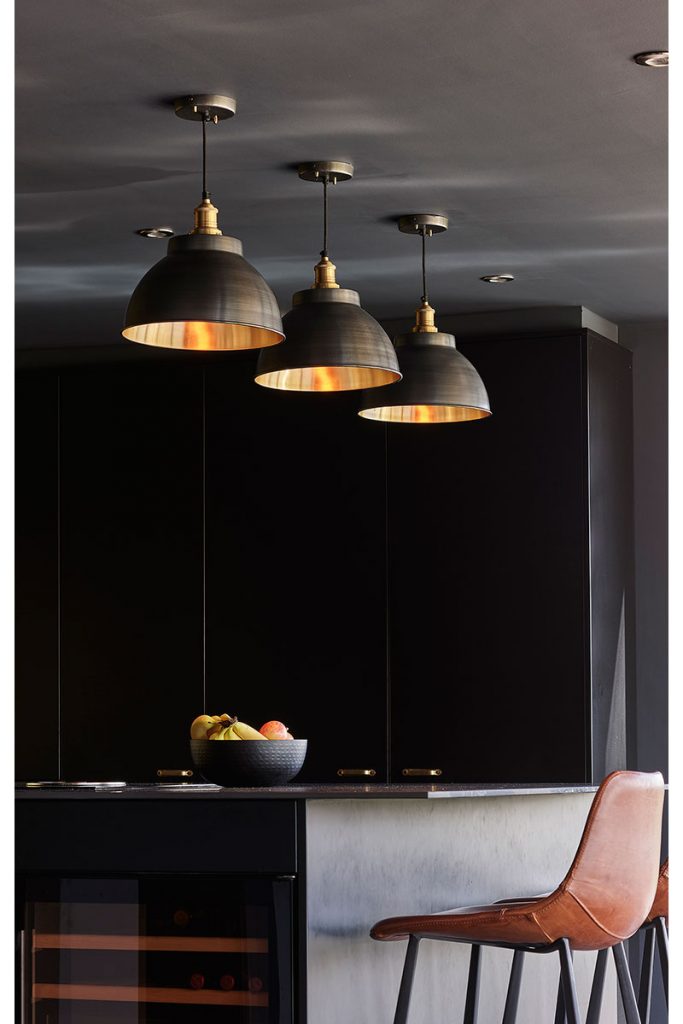 Lighting
Changing your entire lighting scheme can be fairly costly when remodelling a kitchen. LED bulbs are the most energy-efficient option and are much more long-lasting than standard designs, which can help you save money.
They also come in a variety of styles, so you won't be limited to the classic downlight.
Appliances
Ovens, hobs and kitchen gadgets can be very personal purchases – whether you're focusing on aesthetics and function, size, or smart home capabilities.
Ensure you do your research on what is right for the way you intend to use your space before buying. Then you can avoid making costly mistakes when remodelling a kitchen. Look at reviews, talk to friends and family, and visit showrooms or events held by the manufacturers to see the appliances in person. Also shop around online and look at deals – you could save some pennies by mixing and matching brands, for instance.
However, choose designs with ideally an A+ energy rating. This way you're not only minimising your environmental footprint but could also save money in the long term. Additionally, why not opt for a boiling-water tap? Although an investment initially, they can help you save money over time, while also being eco-friendly.
Many models also offer filtered and sparkling water options, so you can cut down on using plastic bottles.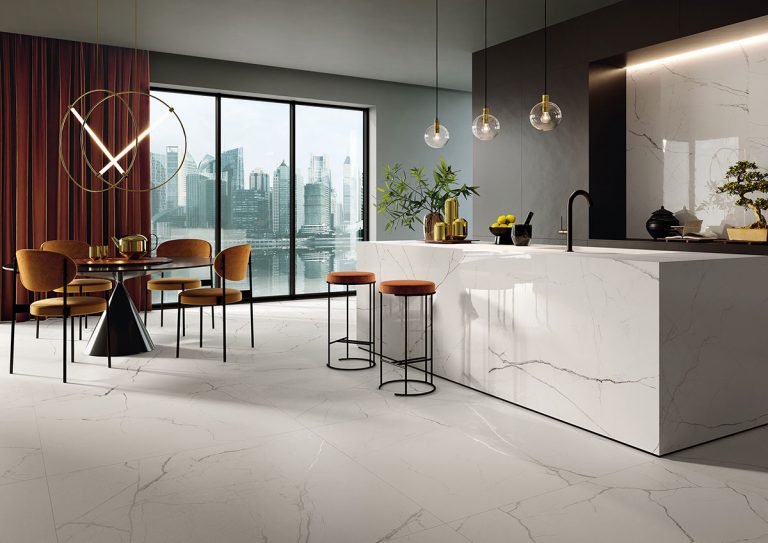 Remodelling a kitchen: surfaces and materials
One of the main ways you can save is by carefully looking at what materials you use. A marble worktop or splashback, for example, is going to take a large chunk out of your budget.
It's also incredibly porous, so will need a lot of care. But if your heart is set on it, you can make your money go further by mixing and matching. Reserve the marble for a bar or an informal dining section on the island. Then choose quartz, laminate, or another more durable and affordable material for your cooking zone. Porcelain tiles, more often used for flooring, are now also making their way onto worktops.
Not only durable, the material – along with ceramic and glass – is environmentally friendly to manufacture, compared to many other options. And although still up there in terms of price, real wood is another great option if you're looking for longevity. But make sure you regularly oil and sand it, and ensure the wood or plywood is sourced from FSC-certified forests.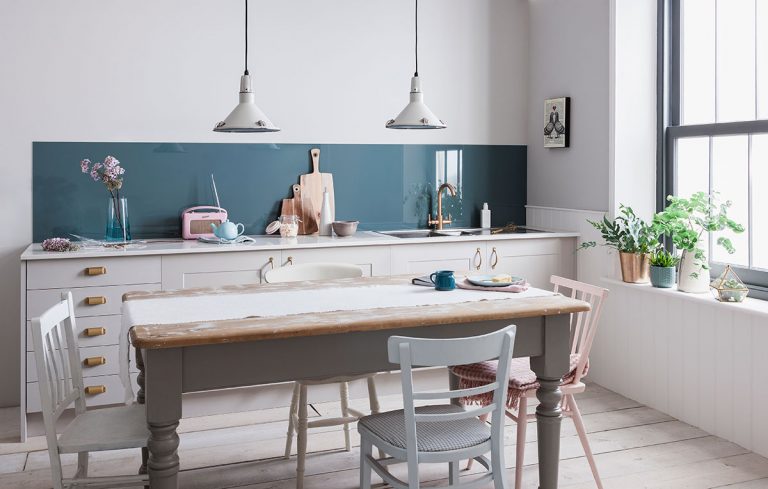 Remodelling a kitchen: do your research
Remodelling a kitchen is a hefty investment. It's important to shop around so you know you're getting the best deal – but remember, the cheaper option isn't necessarily the best.
Go to a variety of showrooms and kitchen manufacturers and get at least three different quotes and designs drawn up. Compare them and discuss each with anyone who will be living in the home with you.
Also remember to be honest about your budget, both with each other and your designer. Once you've decided, check you're happy with the scheme so as to avoid any costly late changes.
Before signing on the dotted line, check reviews online and try to see previous projects completed by your designer in person.
Featured image: Naked Doors can create kitchen fronts in bespoke sizes and colours, so you can achieve your dream scheme if you plan on remodelling a kitchen. A similar size and style to this design by 2LG x Naked Kitchens starts from £2500.
So, did you love this feature? Then you'll also enjoy Minimal kitchen design in north London.
About Post Author