One of the most important steps in a kitchen renovation is choosing the new layout. With our way of living drastically changing in the past year, a kitchen layout now needs to maximise the space you have available with no compromises on style, have multi-functionality at the heart of it and work well for you and your family.
So, to help you get your kitchen layout right, we've asked interior designer and journalist Charlotte Luxford to share her top tips, from assessing your space to following the 'work triangle' rule.
Whether you're working from home and need your dining area to double up as a home office during the day, or want a better flow to make prepping breakfast and getting out the door easier and quicker, follow these tips to make sure your kitchen layout works in your favour…
Start by assessing your current kitchen
The first step is to spend a few weeks analysing how you want the kitchen to work for you and make a wish list of requirements for the new space. Think about what works and what doesn't, where you have wasted space and what you could do to maximise its potential.
Make a note of any limitations
Is it a period property with awkward walls that would benefit from a bespoke treatment? Are there existing features that can't be moved? Is it a dark room that requires additional glazing or lighting? Think of any limitations now as this will help later when looking at the different types of layout.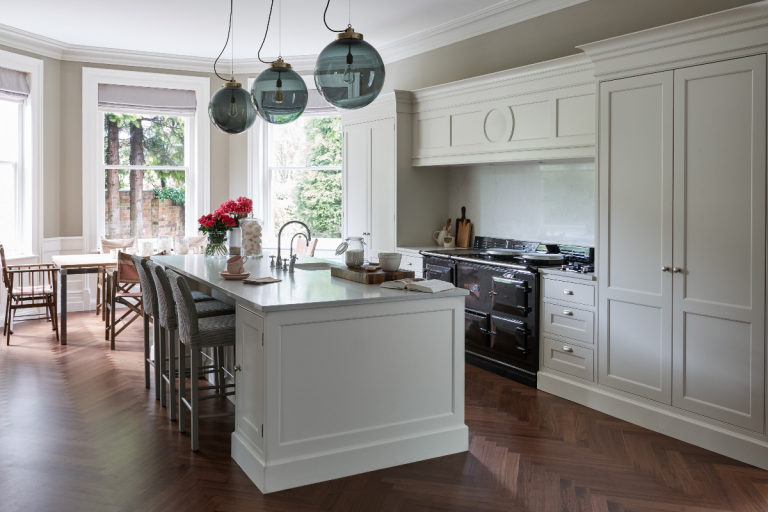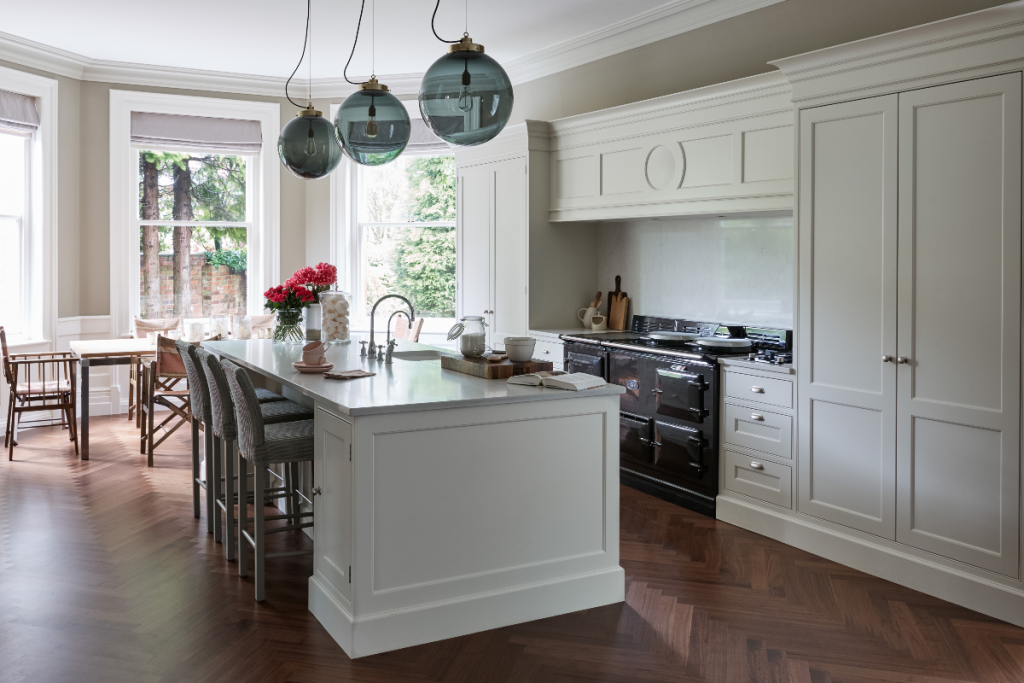 Prioritise what is essential
After establishing the pros and cons of your current space, it's time to consider your lifestyle. Bring out the list of aspirations for the new kitchen layout.
How do you envision spending time in it? Do you like to cook a lot, or entertain? Do you need a second sink? Does your cooking station need to turn into a dining area too? Are you currently working from home? Do you want a seamless indoor-outdoor feel?
Analyse all the features you'd like to have in your new design and make sure to keep functionality at the heart of it.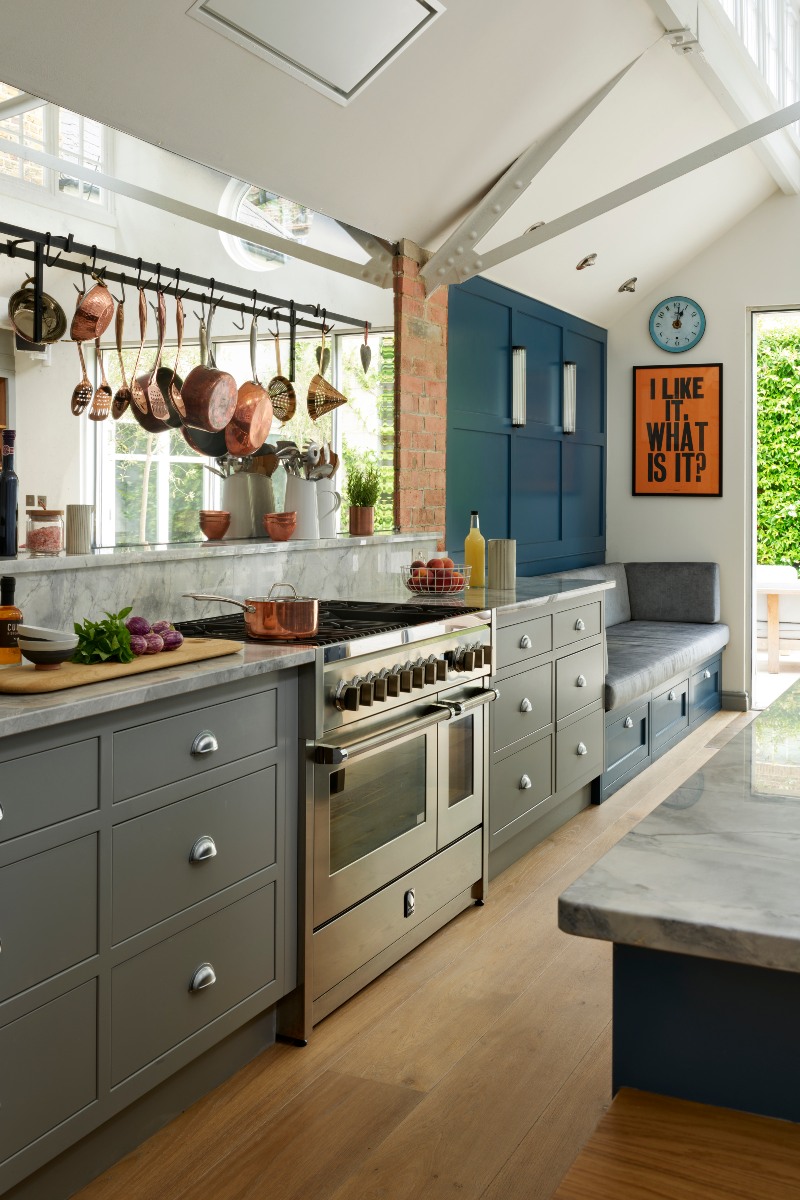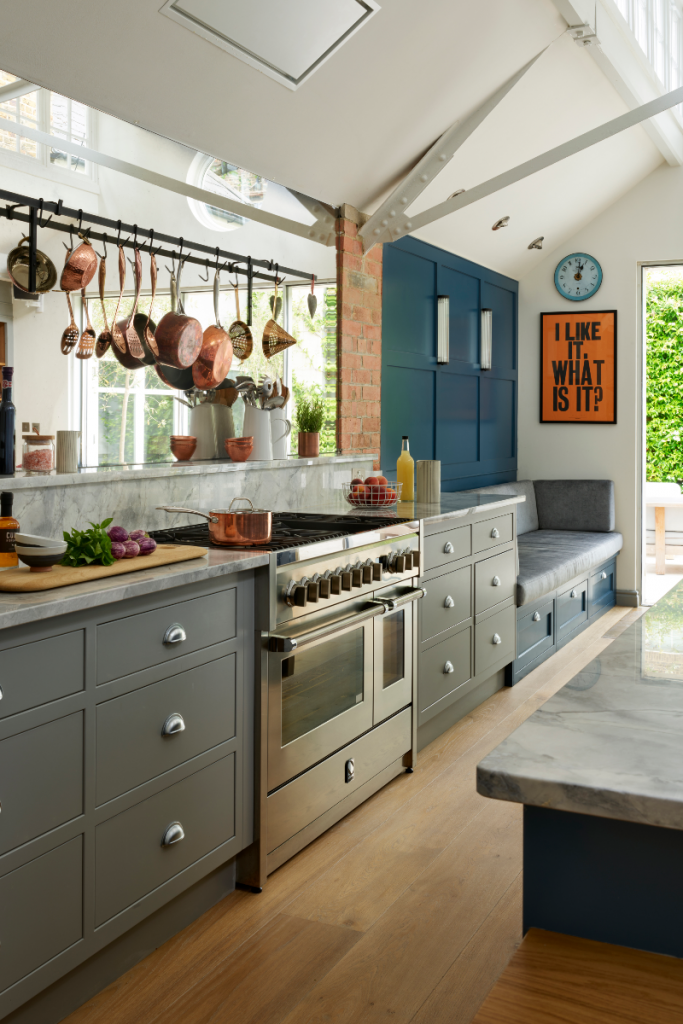 Follow the 'work triangle' rule
There's no such thing as a 'perfect kitchen layout' but there are a few simple ways your designer can ensure your kitchen is practical as well as beautiful, like the 'work triangle' rule. It is always a good idea to ensure that the path between your sink, fridge and stove is clear so that it makes it easier to move between each area, making cooking much simpler.
Also, it's best if units are spaced at least a metre apart at pinch points to make sure that you are not crashing into anything as you move around the kitchen.
This is where designers will make sure you aren't trying to squeeze in too much or larger units if the space will not allow for it. Otherwise, it will definitely make the room feel small and cramped, and we don't want that.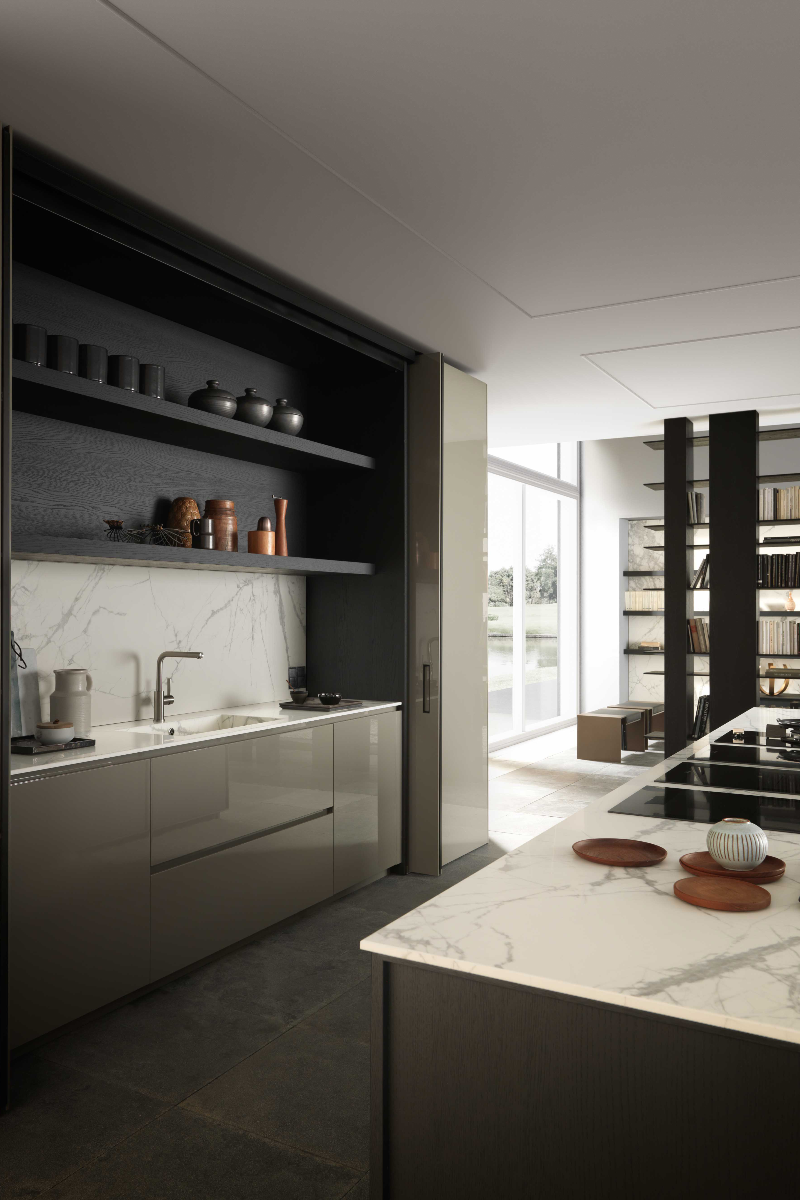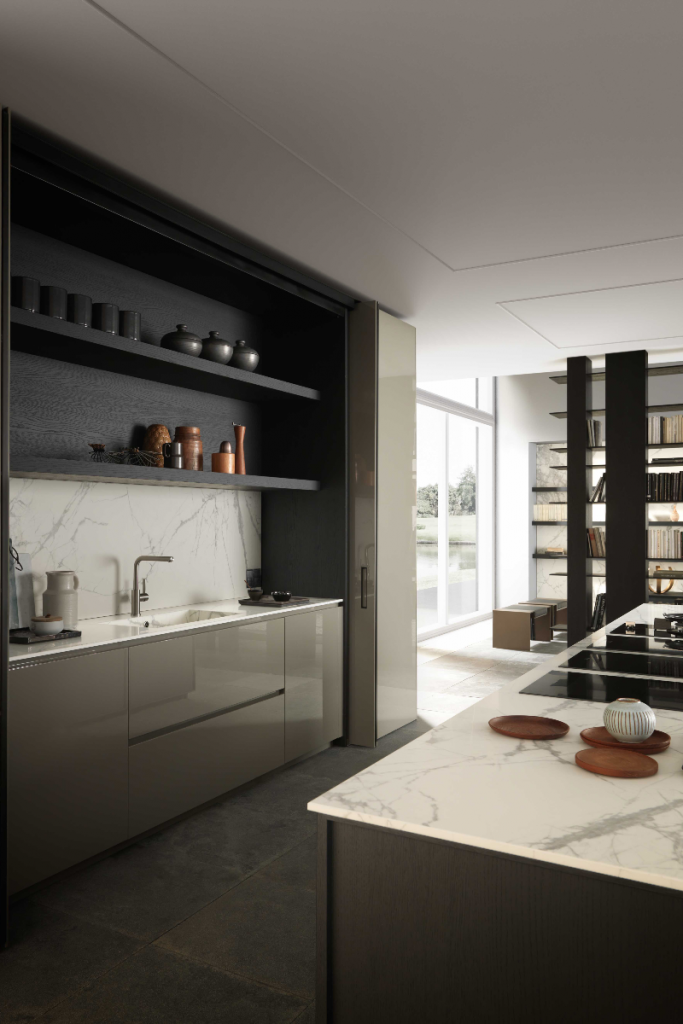 Consider the 'work triangle' within the possible layouts for your kitchen
Your kitchen layout will likely be dictated by the location of your kitchen within the home. So whether that's galley, U-shaped, L-shaped or linear, this simple rule will help determine which shape might work best for you.
For example, if you go for an open-plan kitchen layout, make sure you also think about the link with the dining area. Or other living zones, as well as the flow around furniture.
It might seem like a small thing, but it's also important to plan the location of your bin and waste disposal points. Especially in relation to your sink and dishwasher. Getting this right at the design stage to suit your family will make everyday life much easier long term.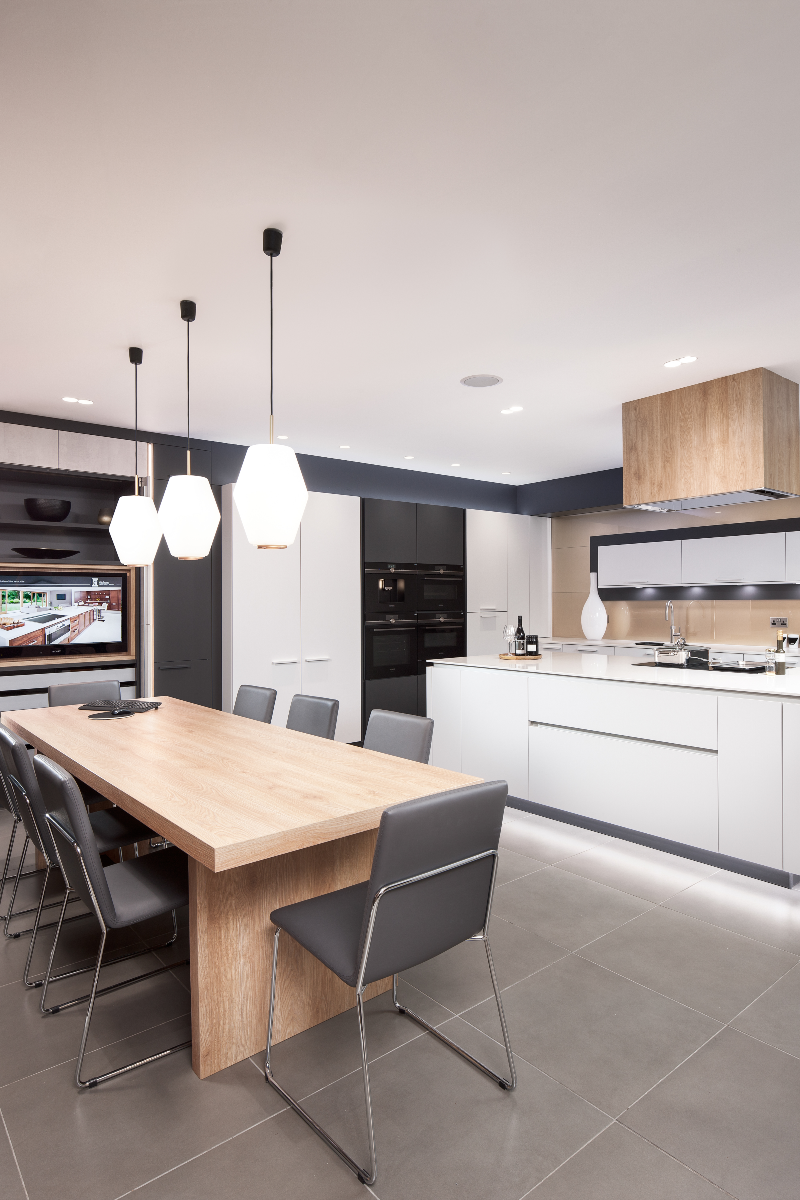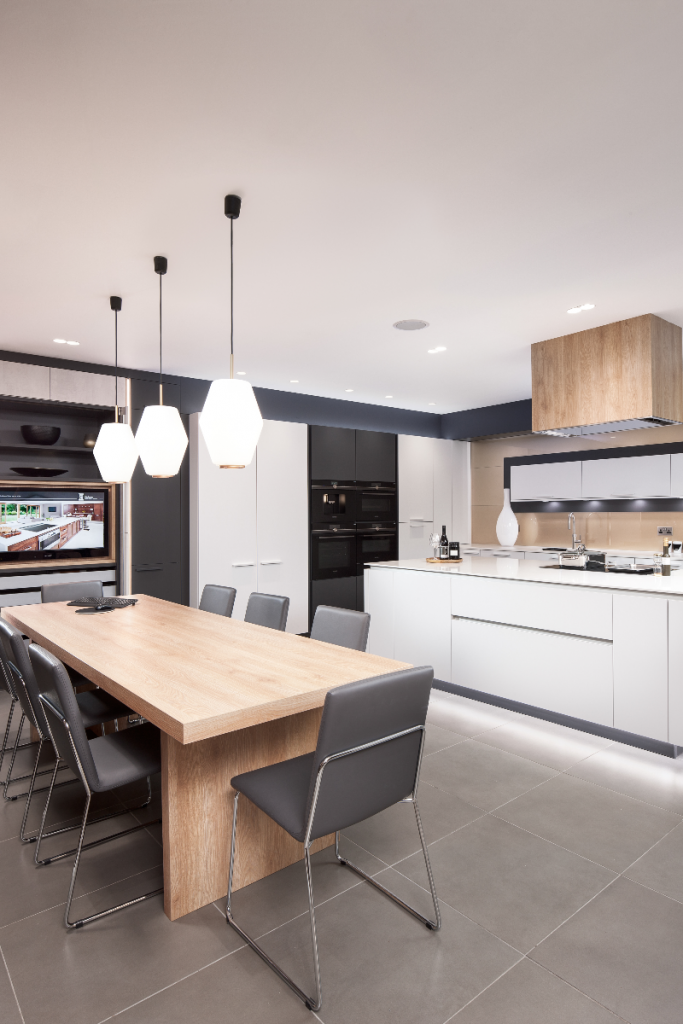 Lastly, decide on a style
What style of kitchen you choose will largely be down to the style of your current property and your own personal taste. For example, a small galley kitchen would benefit from a sleek handleless design in a light finish. Alternatively, a dark dramatic hue that makes the walls appear further back than they are.
Minimalist designs for your kitchen layout work in both contemporary and period properties. These benefit from hidden storage and built-in appliances for a streamlined look.
More traditional styles are equally at home in an older property, or can give a new-build a much-needed character boost. A modern take on the classic Shaker style will often blend in best in newer properties. While rustic farmhouse and country kitchens are usually ideal for more rural homes.
If you want something a bit different, try an eclectic mix of industrial and vintage finds. You can also mix fitted and freestanding furniture, which can make your kitchen stand out from the crowd. 
Find more kitchen layout inspiration from real-life renovations on @kbbmagazine.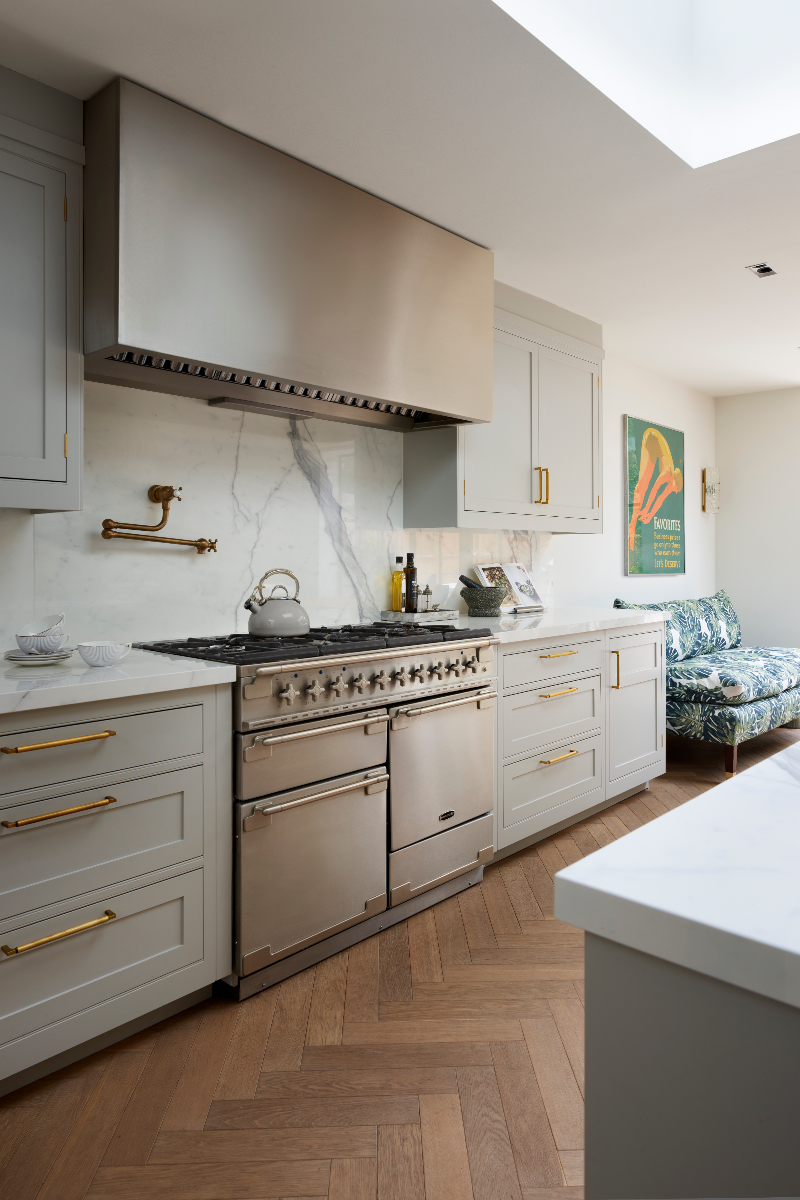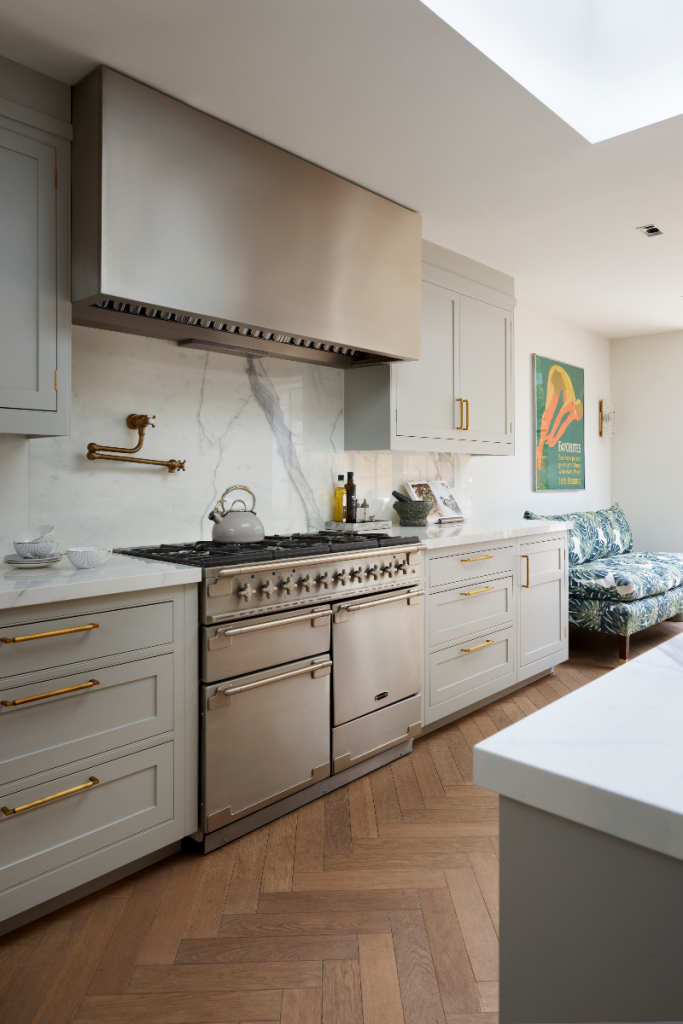 Need more inspo for kitchen layout ideas? Check out what's possible here.
About Post Author