Who doesn't love a quiz? I know I've – once or twice – taken a quick cheeky break at work to do one on what I should have for lunch that day, to completing one to find out what my spiritual animal is while chilling with friends. Well, I have a great kitchen quiz here my friends – it might even help you narrow down what style of kitchen to go for…
*Don't forget to scroll down when you're done to find out more about each style and get ideas for what you could have in your home*
So, what style of kitchen cabinets is right for you?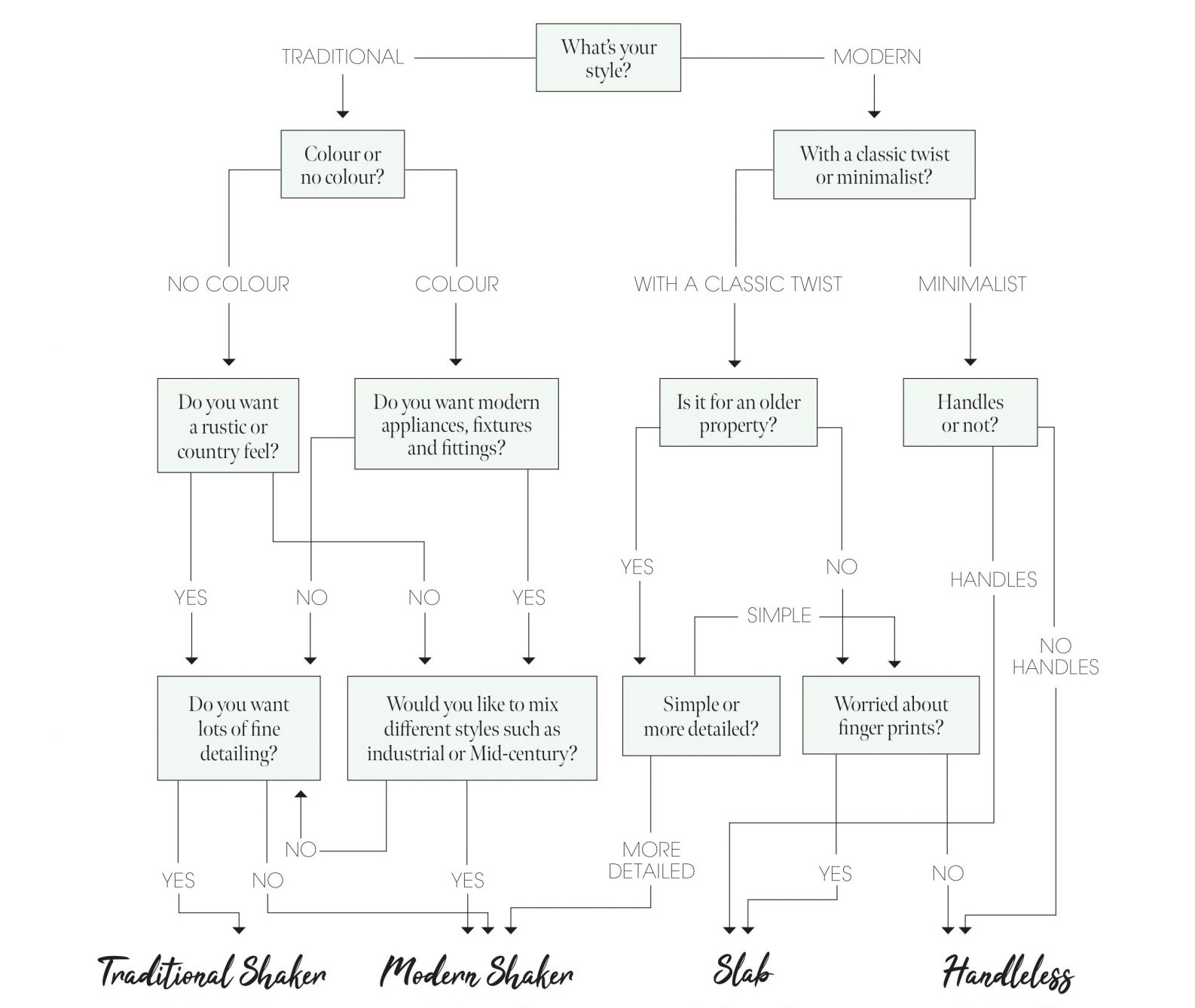 Traditional Shaker
These timeless doors feature a thick frame around a central panel, often accessorised with beading plus ornate detailing such as panelling, grooves, and cornicing as well as mantles. And since their early inception, the style has been credited with being simplistic, modest, and versatile.
See more traditional Shaker ideas here.
Modern Shaker
This contemporary look is a lot simpler than its traditional counterpart, with thinner frames, clean lines, and more basic detailing – if any. The design works well in any type of home, from a converted warehouse or a barn to modern apartments.
See more modern Shaker ideas here.
Slab
Being both modern and simplistic, this door style features a flat panel with a handle, making it incredibly versatile. It offers nearly an endless array of designs, which are the "ultimate choice" for a contemporary kitchen.
See more slab kitchen ideas here.
Handleless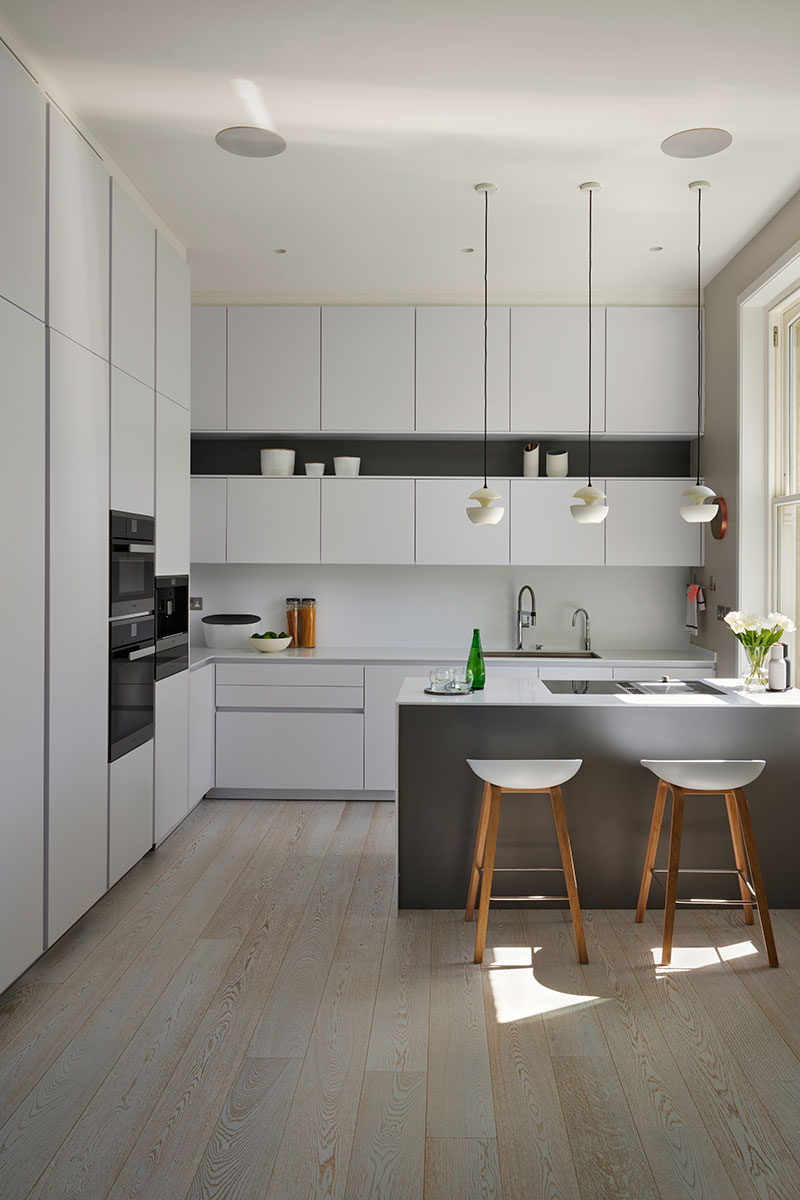 With a flat panel with no external fitting to open them, these doors are the cornerstone of modern design. Perfect if your preferred style is beautifully understated, handleless furniture is the perfect solution offering a seamless look which suits virtually any interior.
See more handleless kitchen ideas here.
Let me know what style you got in the comments below!
Featured image: Clockwise from from top left: Designspace London, Burbridge, Designspace London, Roundhouse.