Wondering how to renovate a kitchen? If you've begun your research, there are several things you should consider before beginning. Yes, I know the temptation to go full throttle and get going is strong. However, a little patience at the start of a project to renovate a kitchen goes a long way. Here, I've broken down everything you need to know to guide you through the planning process and beyond…
Before you start
So you've had an idea about how to renovate a kitchen and update your property, but where to begin? For my renovation, it was all about getting rid of the very dated, and slightly disgusting, wallpapers and carpets before anything else! After this, we then measured up and assessed our space – a great place for you to start. For our art editor Hannah, the first thing she did was contact an architect, as she knew the property was listed.
How to renovate a kitchen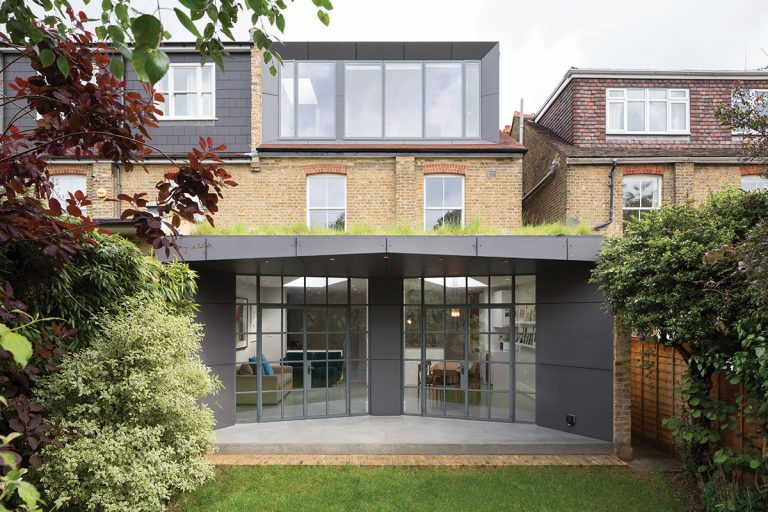 If you've lived in your home for a while, consider what it is you want to achieve, from functionality to aesthetics. Does the layout work as it is or does it require a total overhaul? If you are moving into a property to renovate, make sure you live in it for a good length of time before starting any work. This will help you get to know the space, where the light falls during the day, etc.
It's also important to consider what the knock-on effects will be as a whole. For example, if you plan to renovate a kitchen, how will this affect the rest of the space?
How to renovate a kitchen: budget
When it comes to budget, carefully consider what you can afford to spend. Include a healthy contingency – it should be at least an additional 10% of your budget – to cover any unexpected costs. (Thankfully we had a pot to dip into when our building works became more complicated than first expected.)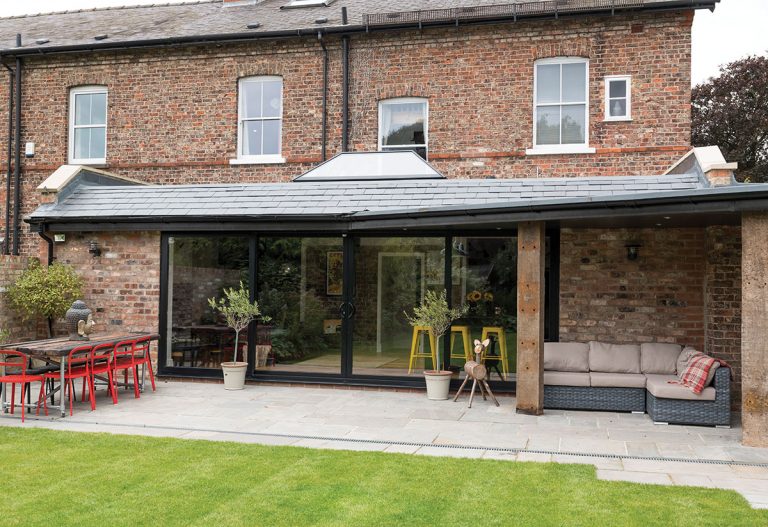 When discussing your spends, be open and honest. Above all, remember to be realistic – and overestimate costs, if anything. Prioritise areas you can't compromise on but identify others where you could cut back. Be sure to not only include fixtures and fittings in the budget, but labour, installation, and VAT – currently 20% – too.
Also don't feel like you have to commit to the first person you get a quote from. You should always get at least three quotes for all the work to contrast and compare prices. However, remember the cheapest is not always the best (in terms of the quantity of work, and the quality).
Research
Changing your mind in the middle of construction can prove costly, so ensure you actively look into what you want beforehand. Go online, buy magazines, or visit friends' and neighbours' houses to gather inspiration. Or why not look at local planning applications to find similar properties in your area and see what others are doing?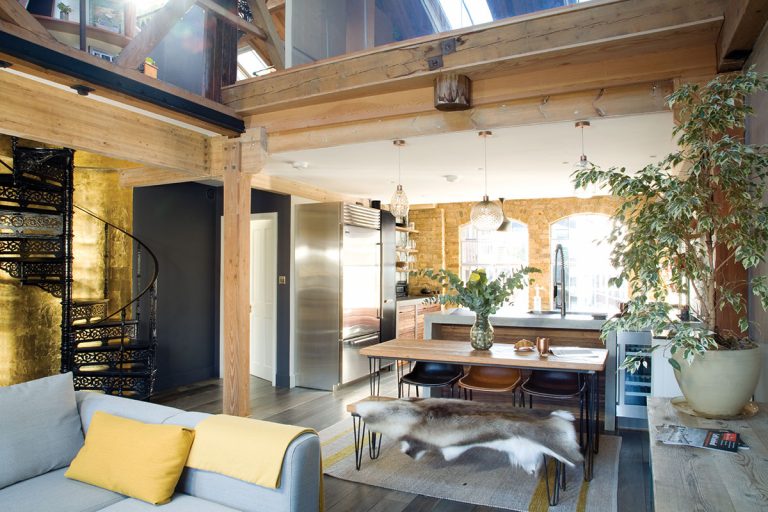 A way to keep photos is to have two folders: one with things you love, the other with things you don't. You'll soon have a good idea of your style and what you want to achieve. And remember: have fun and don't overthink it.
Is it possible?
Once you know what you want your renovated home to look like, it's vital to check you're allowed to create it. You'll most likely need planning permission from your local authority if you want to build something new, make a major change to your building, or alter its use. You can find out more about planning via the government-endorsed Planning Portal. Alternatively, seek information relevant to where you live on your local authority's website, where you can also submit your application. You'll need to provide supporting documentation, including the detailed plans – these can be drawn up by your architect or construction company. You'll also need to complete an application form, and pay the correct fee. Check your area for costs that apply there as fees differ in England, Scotland, Wales at Northern Ireland, but expect to pay around £200.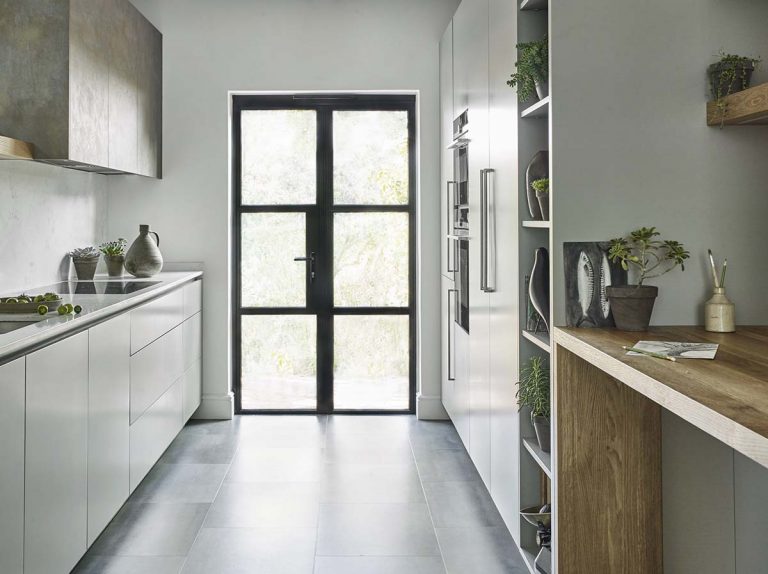 You don't always need planning permission
However, you can perform certain types of works without needing planning permission. For example, if you plan to renovate a kitchen, certain things are covered under permitted development rights (PD).
Under these you're allowed to build a single-storey extension. This could be 6m in length from the back wall of a terraced or semi-detached property, and 8m from a detached house. For proof that your building work is lawful and covered under PD, apply for a lawful development certificate (LDC) – although it's not compulsory.
There may be limitations to what you can do if your property is based in a conservation area, an Area of Outstanding Natural Beauty or is a listed building. Your builder or architect should also be able to advise you on what you need for the project.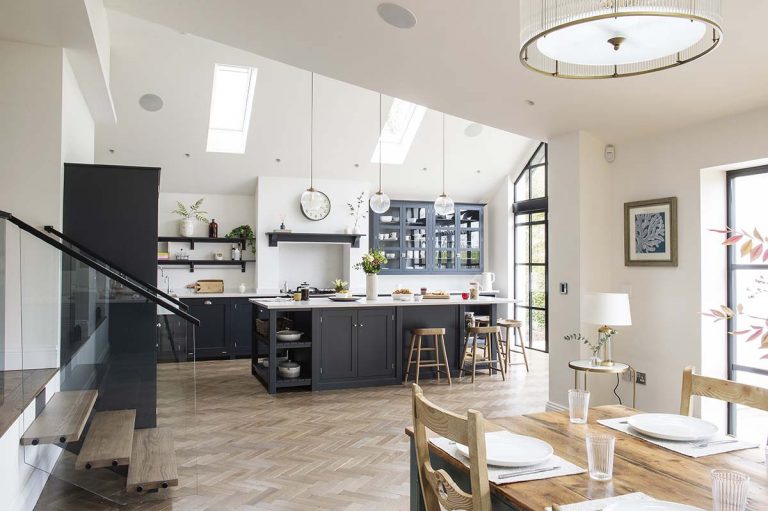 How to renovate a kitchen
Finally, research building regulations. They set standards for the design and construction of buildings. These ensure the safety and health for people in or about those spaces. If you're thinking of having work done to your home that will require structural changes or extensive alterations, it must comply. This is regardless of whether or not you need planning permission.
Tradespeople
Always use approved professionals from reputable bodies – but be sure to call and check whether they are a member before signing on the dotted line. If you require gas or heating work, use a Gas Safe registered tradesperson. For electrical work, use NICEIC or ELECSA – who provide assessment and certification services – for a registered electrician. For contractors, contact the Federation of Master Builders (FMB).
If you're hiring an architect, it's the Royal Institute of British Architects (RIBA). For chartered surveyors, you'll contact the Royal Institute of Chartered Surveyors (RICS). Then for structural engineers, contact the Institution of Structural Engineers. For plumbers, it's the Association of Plumbing and Heating Contractors (APHC). Lastly, for kitchen and bathroom designers, your point of contact is the Kitchen Bathroom Bedroom Specialists Association (KBSA).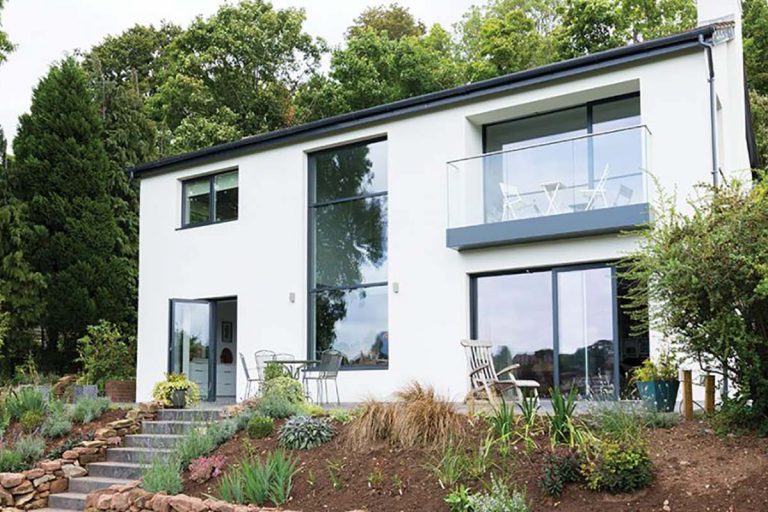 Speak to family and friends who have been through the process
It's also worth speaking to family or friends who may have recently had some work done, as well visiting and talking to previous clients who have used their services before. Ask all contractors how long they have been trading and what experience they have in the work you require. Also, go and meet them – it's important to have a good working relationship. Once you have a shortlist, obtain quotations – get full details, in writing, of what's covered and what's not.
What to expect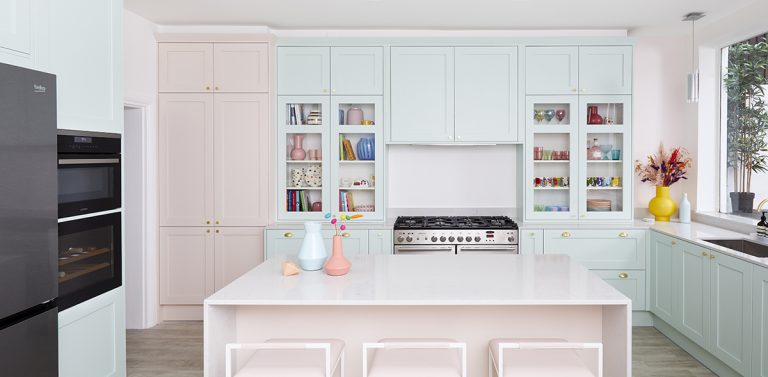 How to renovate a kitchen
Knowing what will happen once construction starts is important for a smooth and stress-free project. Delays can occur for a number of reasons. For instance if you change your mind and alterations need to be made. Or if building materials don't arrive on time, or through natural causes such as bad weather.
Workers may need to access other rooms in your house, so think about whether you need to move out during the project. Also take into consideration the impact it may have on your daily routine. To keep on top of it all, ensure you get everything agreed from the outset about the actions of both yourself and everyone involved.
One final point
Remember, it's easier and cheaper to change plans before any work begins than it is to alter the scheme once work has started. Put the time and effort into getting the design right and avoid making changes during the build, which will typically increase costs and timescales.
Featured image: A stylish and contemporary open-plan kitchen design for a home near Chobham in Surrey, by Brayer Designs. 
So, did you love this feature? Then you'll also enjoy our feature on 10 amazing kitchen extensions.
About Post Author