When it comes to living more in a more eco-friendly way, I get it: there is A LOT of information out there and it can feel slightly overwhelming. Not to mention, a large amount of greenwashing. Over the past few years, I, like so many of us, have become much more aware of the impact we're having on our planet and how our shopping habits, way we live and products we use could be potentially harmful. But there are things we can do within our homes that will make a difference There are easy sustainable changes you can make to go some way in reducing your carbon footprint – plus some could save pennies on bills AND give you a happy feeling that you're doing something good too.
I remember reading a little while ago that we don't need everyone to do everything, but we need everyone to do something – and that has stuck with me. In short, you don't need to be a perfect sustainable living hero (we're human after all), but if you do your bit (even imperfectly), that's a start.
The appetite for easy sustainable changes is there. A recent study by Lupe Technology found that 53% of people say environmental initiatives will have an impact on the brands they buy from, with 25% saying they'd spend more on a home appliance with green credentials. Would you?
And many brands are aware of shifting their focus to improving their sustainability both in the products offered as well as in the way they're made.
"There is no denying the importance of shopping responsibly and having awareness of how the goods we buy are made and sourced," Nina Tarnowski, founder of Woodchip & Magnolia said. "Sustainable design has become an increasingly prominent consideration… and we are committed to driving change by considering our eco footprint in every aspect of our business."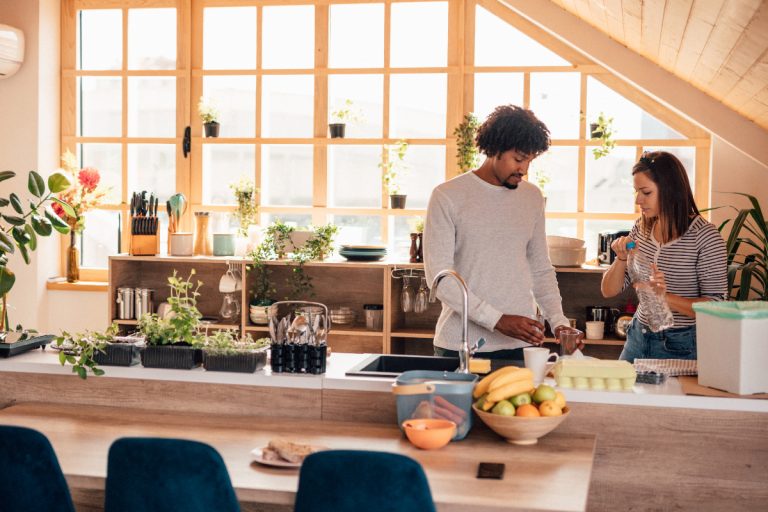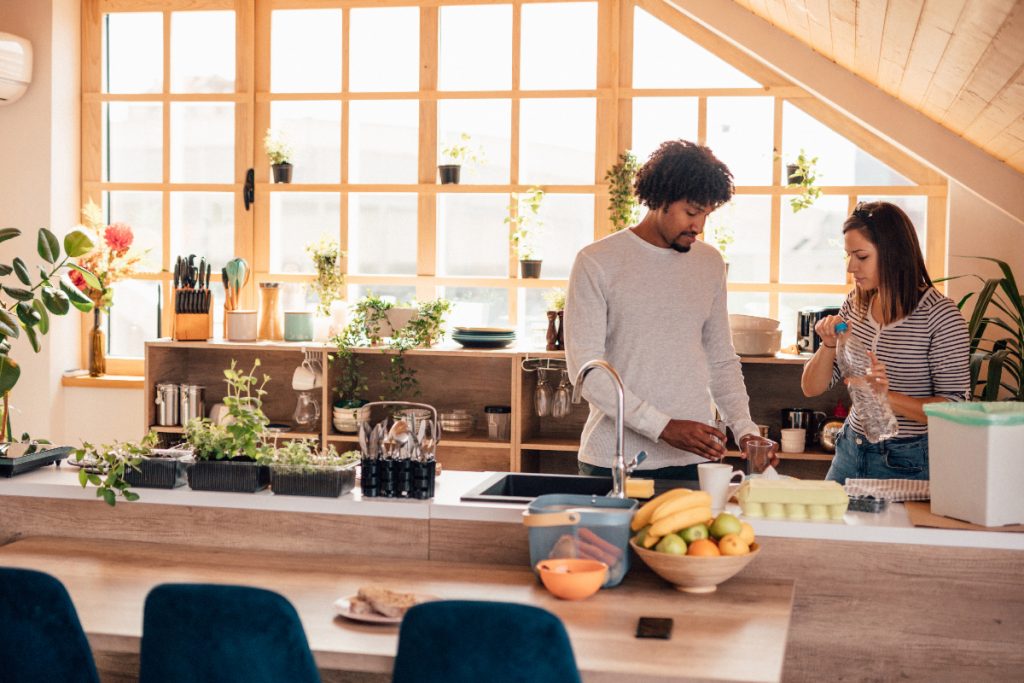 After news of Samsung offering to offset the carbon emissions of all washing machine and tumble dryer purchases between 24 March and 1 June 2021 peaked my interest, Rachael Ward, marketing and product director for Home Appliances at Samsung Electronics UK Ltd. said: "We are committed to building a better, more sustainable future. From developing technologies that address our customer challenges, to making Samsung products as eco-friendly as possible, we are prioritising the planet, people and society by creating solutions that benefit us all."
For me, the key is being more mindful about what you buy and consume. If you're looking to make easy sustainable changes, do research into the brands you come across by checking out their production methods or asking whether they've pledged to be more sustainable, and look at the types of materials used.
But when you're at home, these easy sustainable changes will go some way in creating a more eco-friendly space to live. Which will you do?
Upgrade your appliances to eco models
In the UK, 22% of carbon emissions come from our homes, with the kitchen being one of the most energy-hungry rooms in the house, according to the Energy Saving Trust.
Check out the energy label on any appliance before buying. A new energy label was introduced in March 2021 to make it easier to read and understand, plus there's a handy QR code to scan for extra information on what it all means.
The new label is rated A-G with A being the most efficient. Find out more about the new energy label in this useful guide.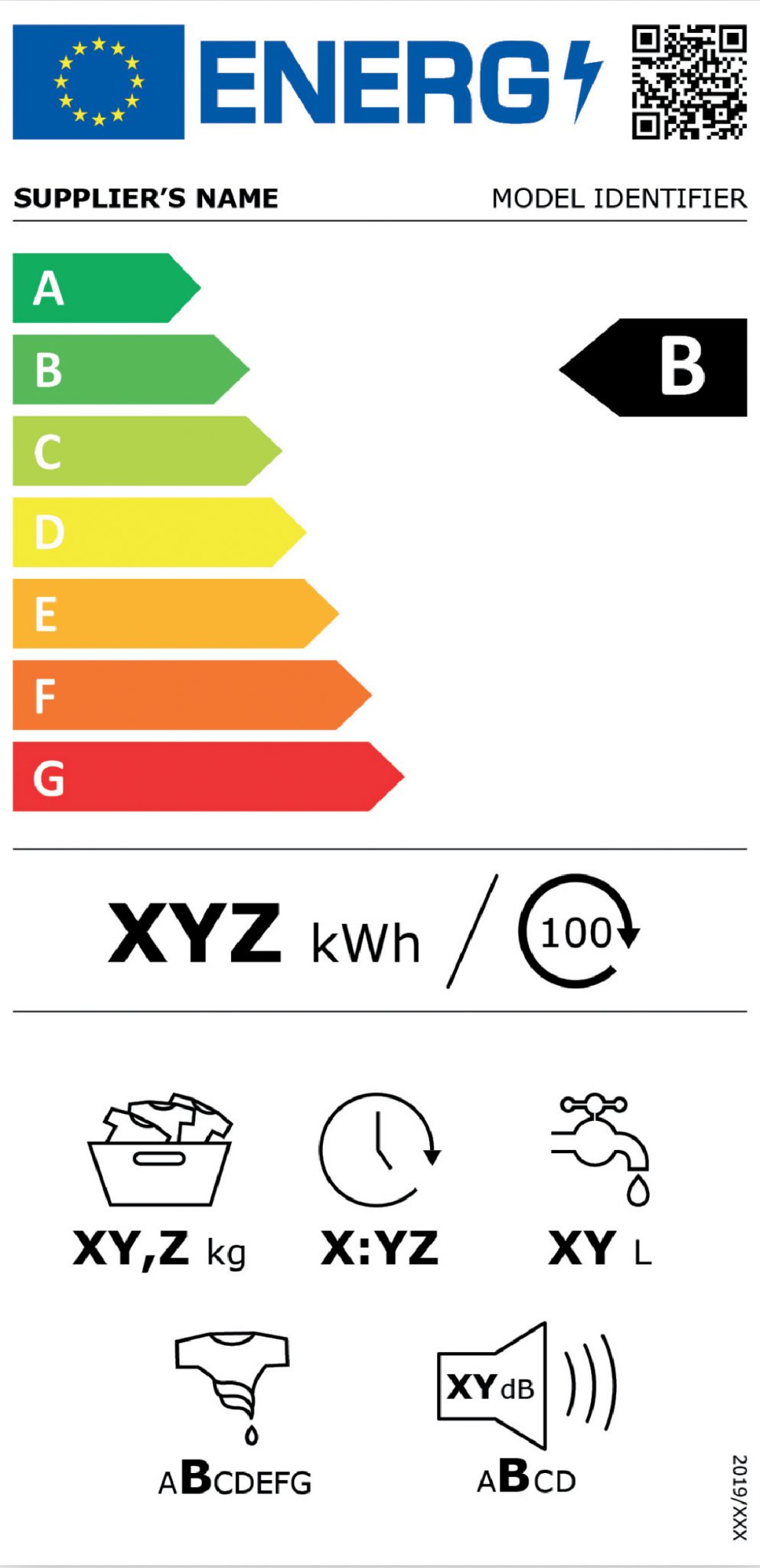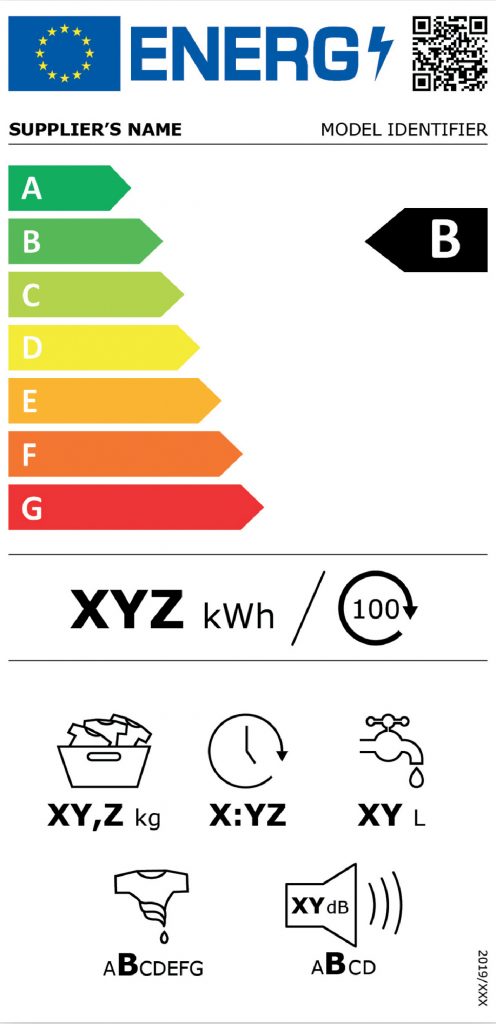 Consider an induction hob
Fast growing in popularity, induction hobs are said to be more efficient than gas hobs because no energy is wasted to heat the pan.
An induction hob works by an electromagnetic current between the pan and the hob surface which only heats when and where contact is made, often resulting in higher efficiency and quicker heat times. Meanwhile, some energy is lost on a gas hob as it escapes from underneath and up the sides of the pan.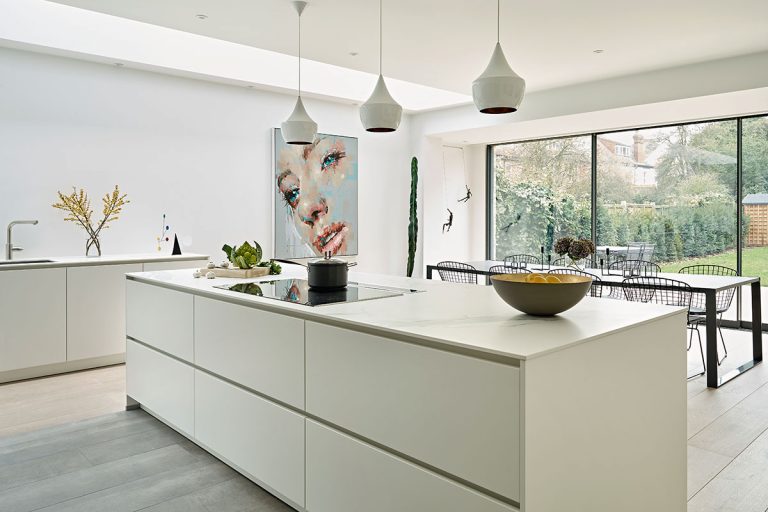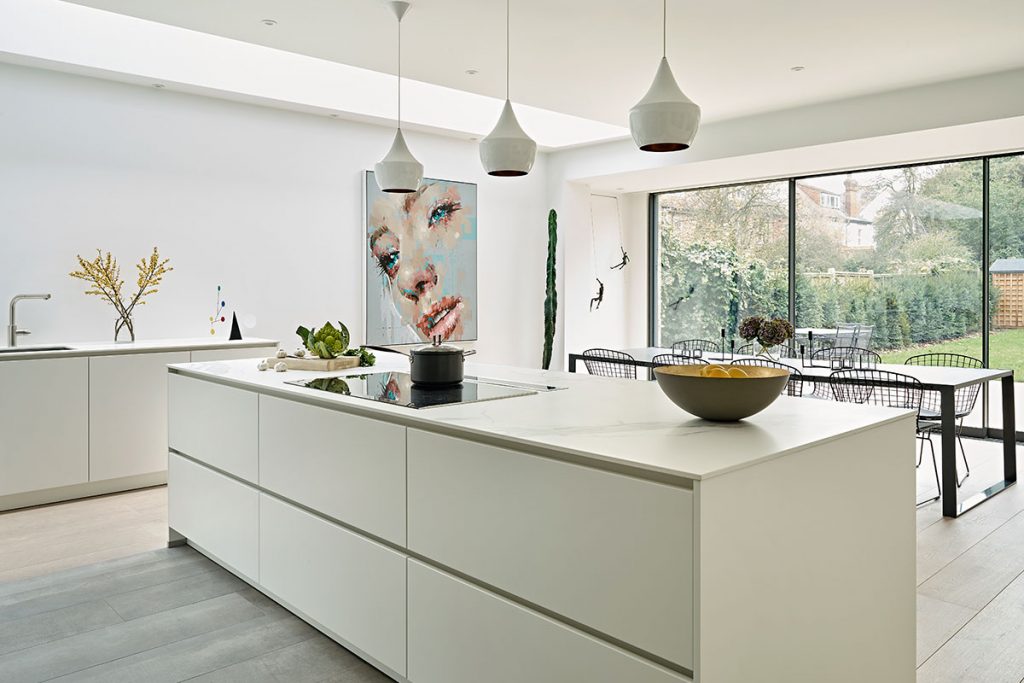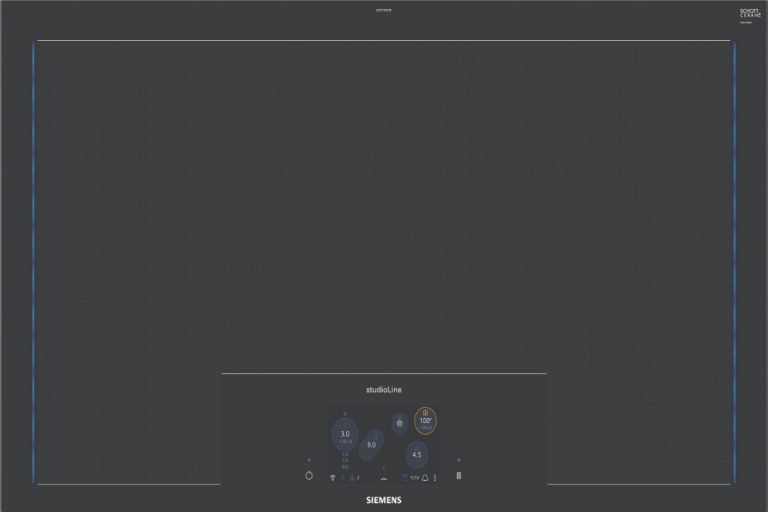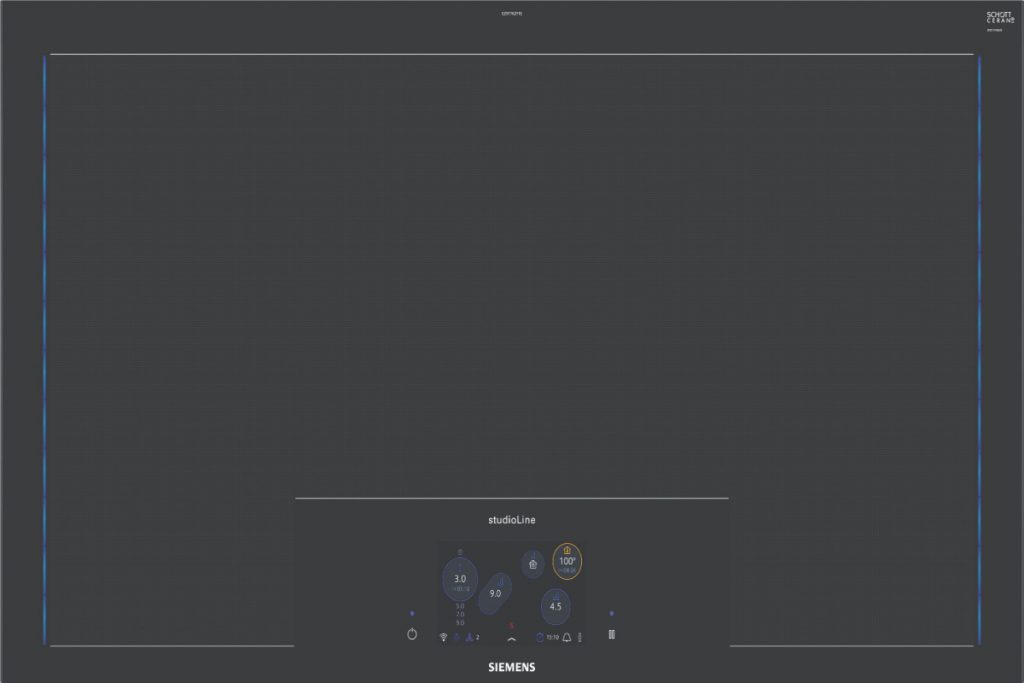 There's also the fact that induction hobs are powered by electricity which can be from renewable sources, while gas hobs use the fossil fuel.
Not sure which type of hob is best for you? Read my pros and cons here.
Save water in the bathroom
We should all be doing our bit to save water. And if you're on a water meter, you'll definitely reap the benefits.
Did you know UK homes use around a whopping 140 litres of water per day, with the WC being the second-biggest user, only behind showering. According to NI Direct, we flush away as much water in a day as we drink in a whole month. Now that's a thought.
So what easy sustainable changes can you make to save water?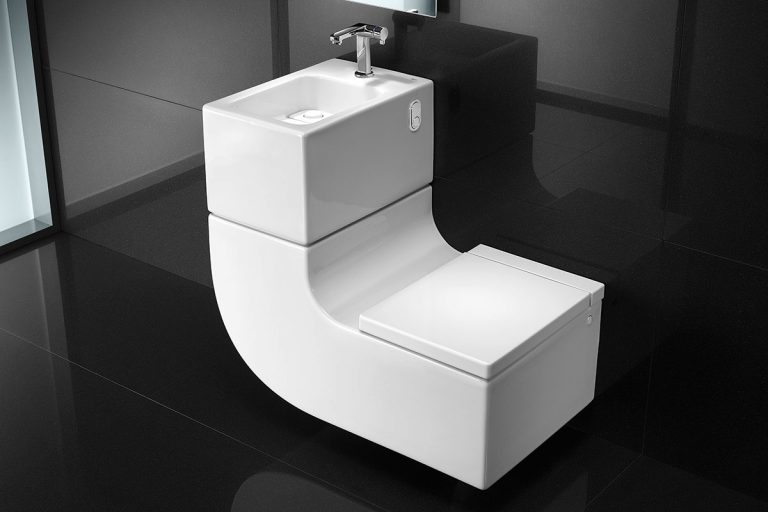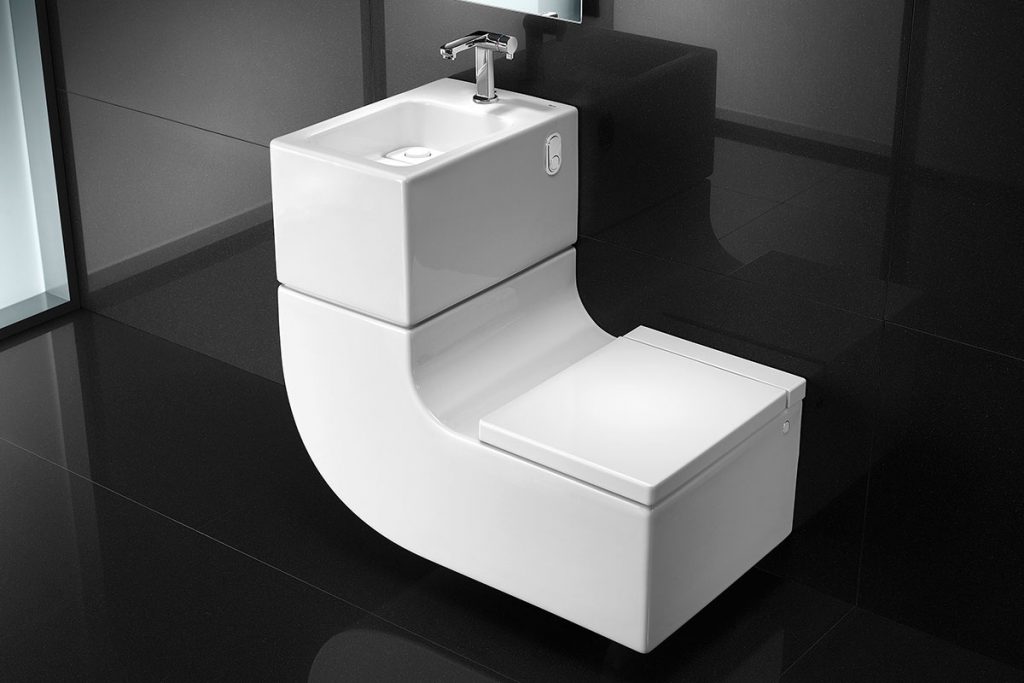 In the bathroom, fitting an aerator to the shower will reduce water consumption without affecting how good the shower experience feels, while you could also fit a timer after which the water turns off.
Smart, thermostatic showers will help control the temperature so it remains more constant, preventing peaks and troughs of heat.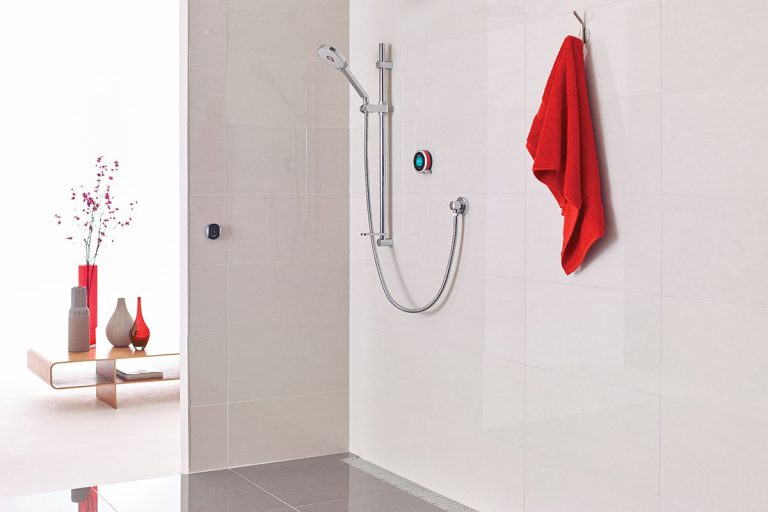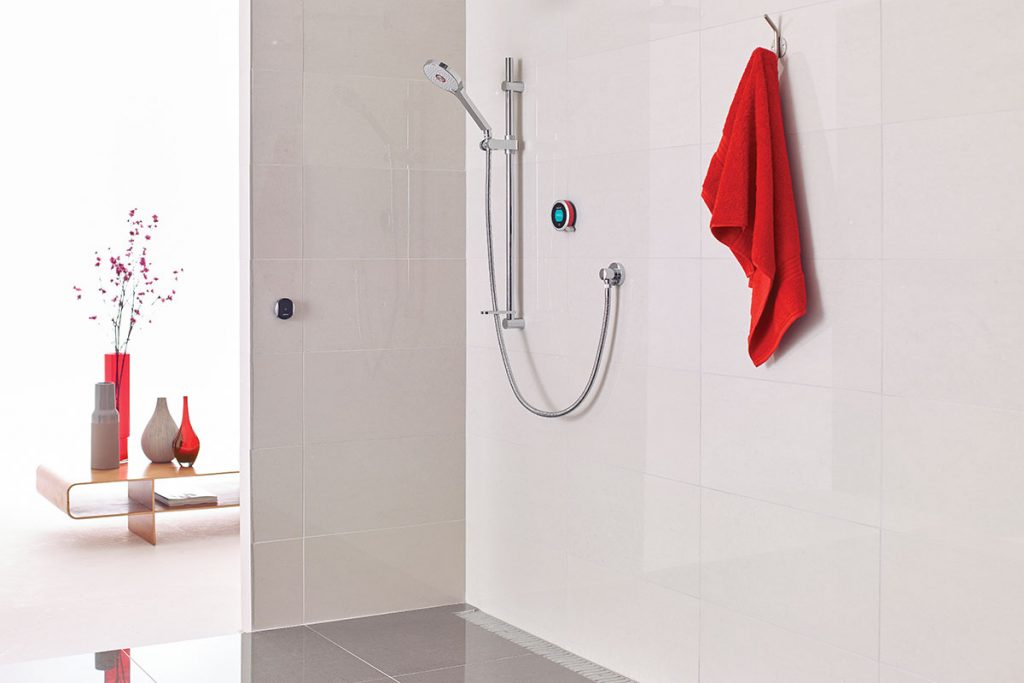 And instead of getting a large basin, a smaller one might suffice. You'll save space and reduce how much water is used to fill it – every little helps, after all.
Want more ideas? Have a look at my 5 tips to saving water in your home.
Reduce food waste
Food waste disposal systems fitted in the sink grind leftovers down into minute particles that can be flushed down the drain, while home composting will reduce how much goes in the bin.
I'm a fiend for composting in my house and it's surprising how much can go onto the heap – tea bags, fruit and veg peelings and coffee grounds to name only a few. I've spotted brands using compostible packaging (straight on the pile!) and I recently learned that paper and cardboard can go in too.
When it comes to bins, I like the idea of these touch-free bins too.
Reduce paper waste
Up for a bit of life admin? Unsubscribe to mail you don't want, say no to leaflets with a polite 'no thank you' sign on the letterbox and switch to paperless billing.
Switch to sustainable cleaning
Ditch plastic-laden wipes and toxic cleaners and embrace brands that are kinder to the environment. I love Hannah's roundup of sustainable cleaning products to buy. Get in my basket!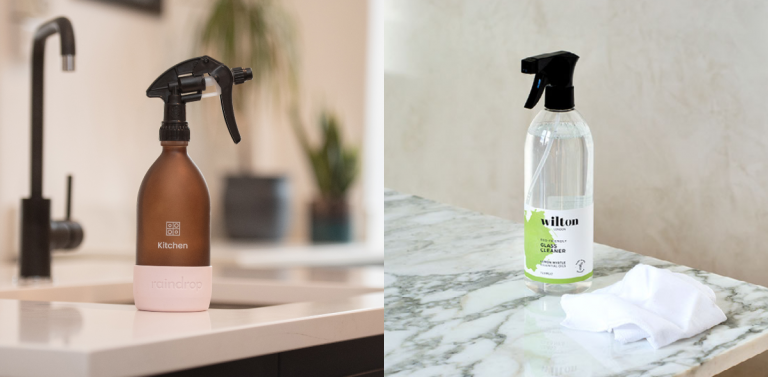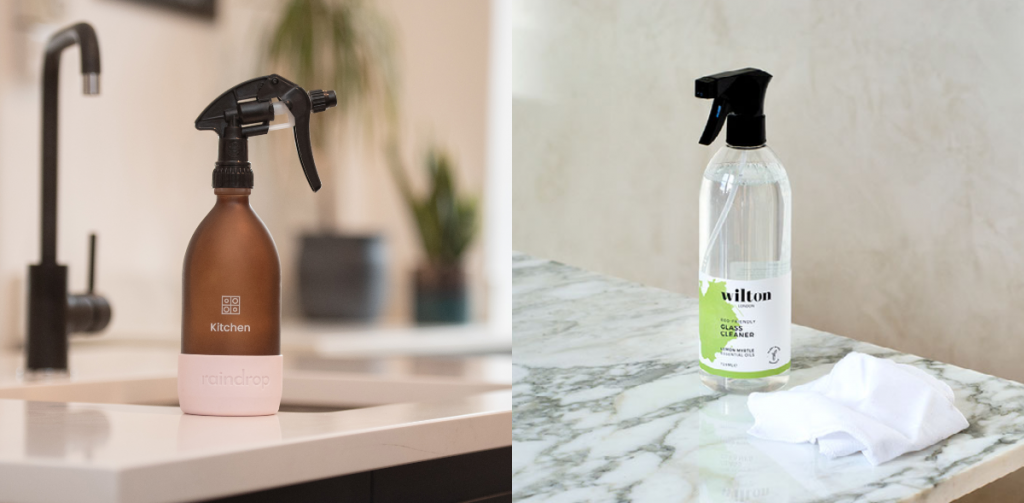 Seek out sustainable home products
Ok, I admit, this one isn't the most easy sustainable change as it requires research, but finding products with higher eco credentials for your kitchen, bedroom or bathroom is key to a longer-term eco-conscious home.
Invest in good-quality, long-lasting items and you're already some way to doing your bit. Go one step further by buying products made from sustainably sourced materials or those that use waste product to create something new.
Check out Irina's pick of sustainable home products – from sinks to kitchen cabinets and lighting. And Hannah's joined in and selected her 10 favourites too.
Fix it
Something broken? Fix it. Whether you fix something yourself or seek out the help of a specialist retailer or designer, always ask whether your home product can be repaired before binning it.
For appliances, check what's covered under your warranty and ask the manufacturer if they can repair any faults or breakages.
Under the Right To Repair Bill, as of summer 2021, appliance and electronics manufacturers will be legally obliged to make spare parts for products available to consumers for the first time. The government has announced the scheme which they say will be estimated to reduce the 1.5 million tonnes of electrical waste generated in the UK each year and to contribute to reducing carbon emissions.
Or, it may be as simple as giving something a bit of TLC with a lick of paint, reupholstery or asking a trade to fix damage. It's always worth considering the options before splurging on a brand new one.
So which of these easy sustainable changes will you make?
Featured image: iStock/AsiaVision
About Post Author