Gas or induction hob? What's your preference? It's a very important question – and one that usually generates quite the debate. I even did an Instagram Live on hobs, and the response was floods of questions from you guys about the advantages (and disadvantages) of each.
However, when we speak to homeowners doing their kitchen renovations, an induction hob often edges its way to the top of the appliance wishlist (closely followed by a range cooker). If you're undecided between a gas or induction hob, I understand. Like you, I jump between them both and know how hard it can be to choose between them.
Let's look at the pros and cons of the options available…
Before we get going, I should say that when it comes to upgrading an existing model, there are many elements to consider. These range from fuel type and hob size to features, functions and prices. So, make sure you take stock of all your cooking needs to find the right model for you.
Before you decide for sure on a gas or induction hob, let's go back to basics. Start by thinking about how you like to cook, which dishes you enjoy making and also what type of mains your home is serviced by. It goes without saying you can only have a gas hob if you're linked up to the gas network. Oh, and there's space to consider, too. These days, there are various sizes of gas and electric hobs on the market – from super-sized to fairly compact, so do shop around.
Cooking on gas
The classic choice, I know that many of us prefer the responsiveness and direct flame of a gas hob (I have to admit, I do). It allows us to instantly turn the heat up or down and copes just as easily with gentle simmering as it does high-heat wok cooking. Being able to see the flame feels like you have more control too, doesn't it?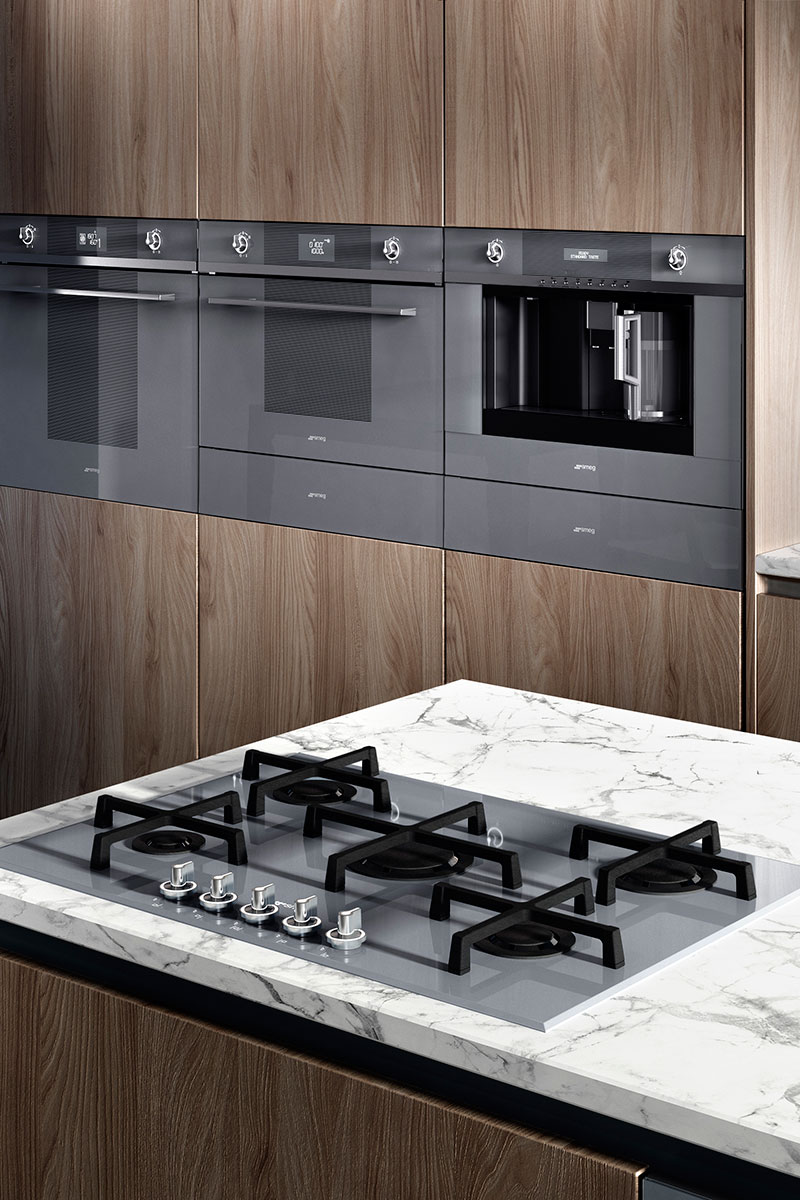 One of the disadvantages is that a gas hob, with all the griddles and grates, can be cumbersome to clean. This is because you have to move the pan supports and take care not to knock the burners, which would result in an uneven flame.
However, there's a trend for gas-on-glass models that are easier to clean, flush-mounted and come with snazzy touch controls. But while gas is easily controlled, there's usually an amount of wasted heat that escapes up the sides of the pan. So, although burner design has improved significantly, it's not as efficient as induction.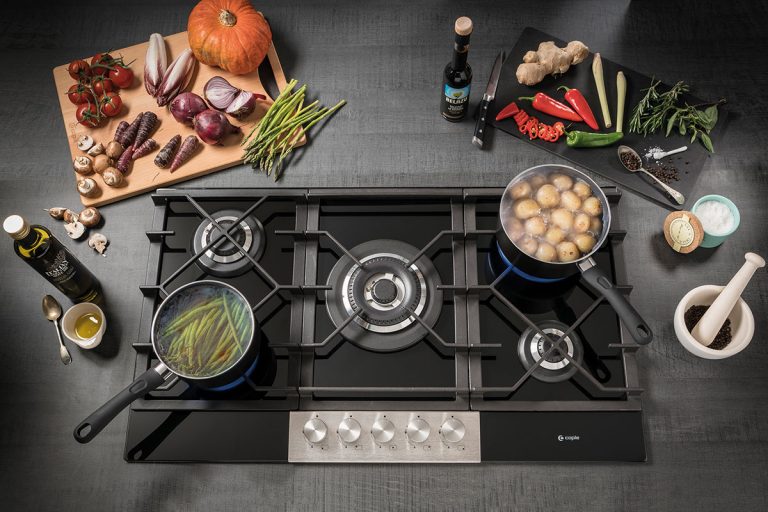 Pros of gas hobs
See the flame, so feels like you have more control
Good for wok frying or grilling
Easy to install
Lots of designs available in various materials, colours and finishes
Cons of gas hobs
More tricky to clean
Must be on gas mains
Gas or induction hob? Your handy guide
Induction cooking
Moving onto the newer kids on the block, both ceramic and induction suit a more modern kitchen design. This is thanks to a sleek, minimal look. Ceramic was the precursor to induction, which has become hugely popular thanks to its precision control, fast heat-up and boost functions. Plus, the fact that it's the pan that heats up (via a clever magnetic current between the pan and hob) and not the hob makes it a safer choice.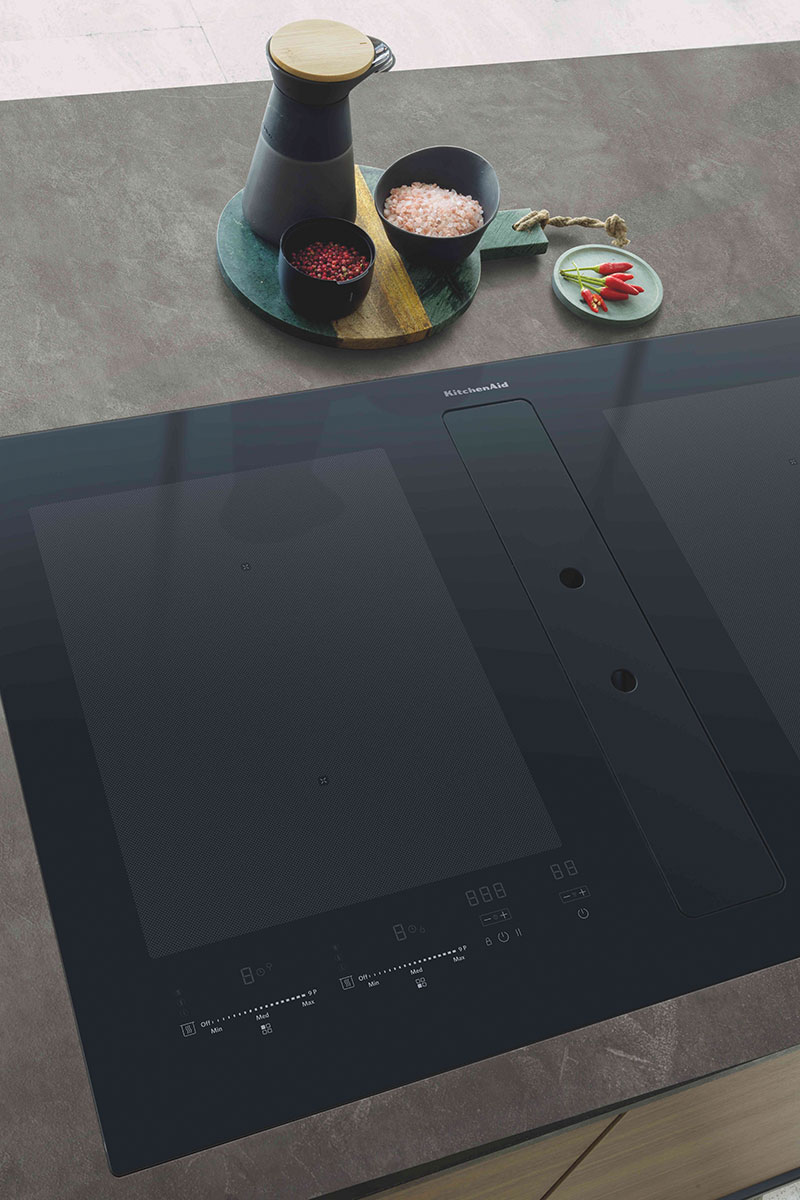 One common concern for induction cooking is that you'll need to invest in a whole new set of pans. So long as your pans are good quality, heavy-bottomed and not copper, stainless steel, aluminium or glass, you should be fine.
Cast iron and 18/10 steel will work well. The key is that the pan is made from a ferrous material (meaning it consists of iron). You can buy pans in the other materials mentioned, but they'll have to have an induction plate on the bottom to work with the hob.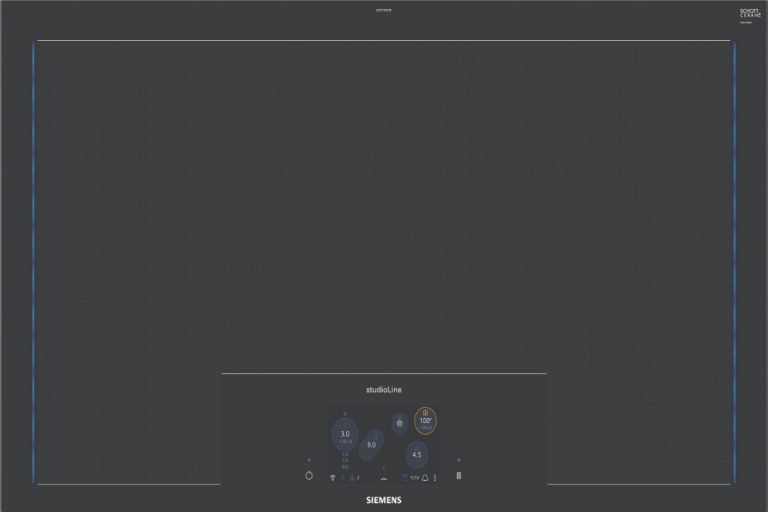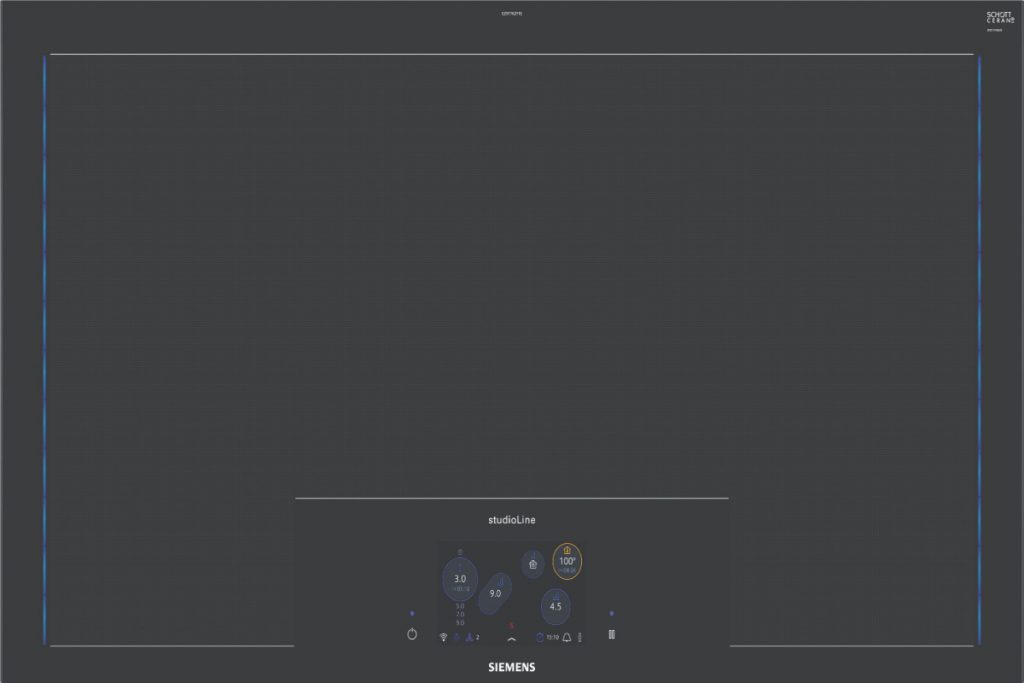 As for ceramic-topped hobs, while they aren't as efficient as induction models, they're still sleek and easy to clean. In addition, they provide an affordable middle ground for those who aren't tempted by induction but still want low maintenance and a flush design. It also means you can continue using existing pans, which is an added bonus.
Gas or induction hob? A helpful guide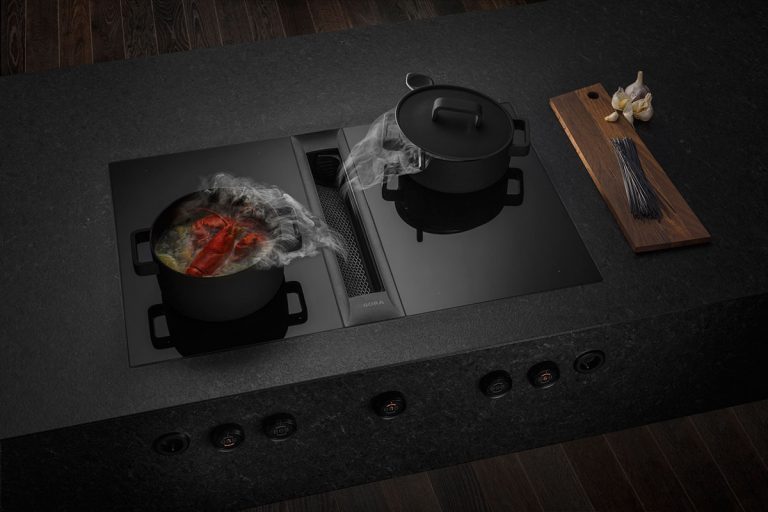 Pros of induction hobs
Sleek
Easy to clean
Easy to control
Safe surface with a magnetic current only heating the pan and not your fingers
Some come with a child lock
Flexible zone designs available, so you can place a pan anywhere on the surface
Cons of induction hobs
May need new pans
Often more expensive than other hobs
Best of both
Now, for those of you who are still sitting on the fence, here are a couple of middle ground options to suit you. Firstly, modular or domino hobs enable cooks to customise their kitchen. They have a combination of gas, induction, ceramic, deep fryer, barbecue grill, griddle and teppanyaki zones. As a result, you can be more versatile when cooking. Alternatively, you could consider a dual-fuel hob that combines gas and induction in one.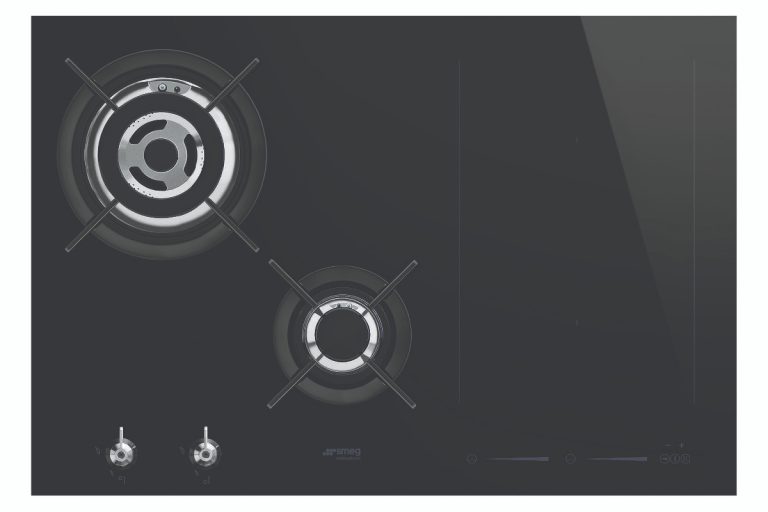 So what will it be? Are you team gas, induction or ceramic? If you still can't decide, maybe you're team combination? Let me know in the comments below.
Featured image: The Galileo venting hob, £2595, from KitchenEx features a powerful extraction unit within the surface, great for open-plan spaces where you want to keep the look streamlined.
About Post Author