In the kitchen world, induction vs gas hobs is up there among the biggest debates. (Equal to, I imagine, the bath vs shower debate in the bathroom world!) It's true, you're either one or the other. But which are you? Maybe these questions and answers will help you decide….
A recent poll on our Instagram showed that 52% of our followers are team induction, while 48% are team gas. Which just goes to show how close the induction vs gas hobs debate is. So we thought we would ask you what your burning questions (pun not actually intentional – but I like it) are on the two modes of cooking, incase you're still undecided what to go for in your kitchen.
If you're still unsure, we even have a podcast dedicated to the pros and cons of induction vs gas hobs, below.
Aren't induction hobs just the same as ceramic hobs?
Absolutely not. While they may look similar in appearance – that's where the similarities end. Where a ceramic hob takes an age to heat up – induction works completely differently, as induction coils – made from copper – create a magnetic field that heats the pan directly. Resulting in much faster, and more efficient cooking.
This does mean, however, that if you are updating from a ceramic hob to an induction hob, you may need a new set of pans – as they need to have a magnetised base. To see if yours will work, there will usually be a symbol on the base – especially if they're around 10 years old – or use a magnet to test it out.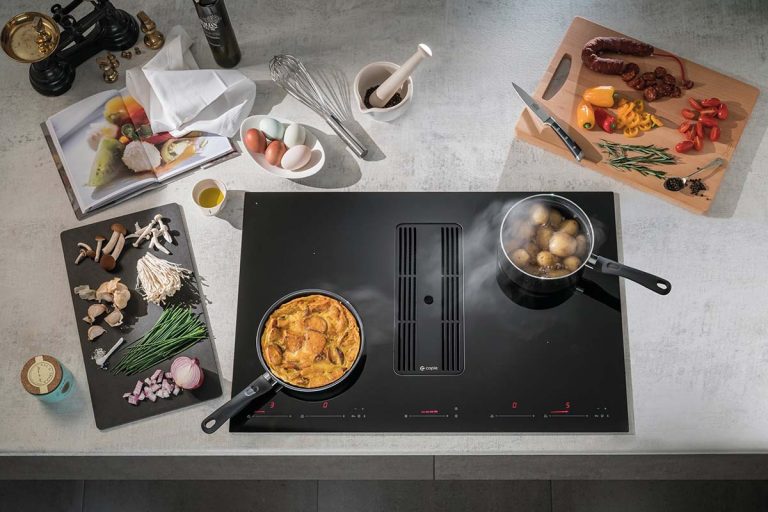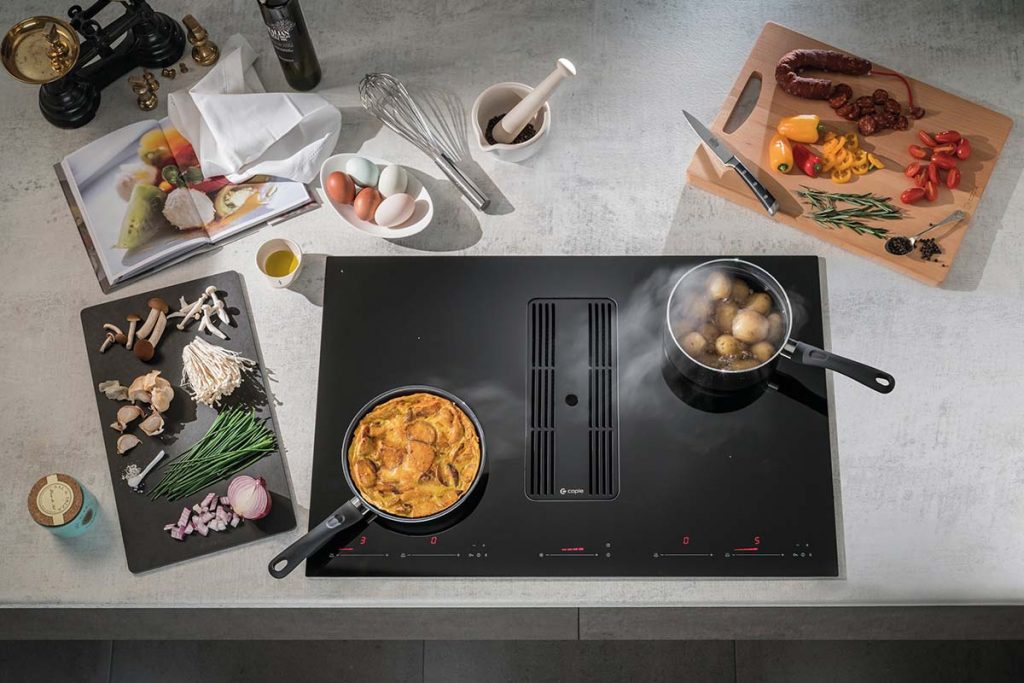 I've always had a gas hob, but have a young family now – should I consider switching to induction?
Well, this is down to personal preference. If you like cooking with gas, there's no reason you shouldn't continue doing so. That being said, however, induction hobs are safer than gas cooking for a number of reasons.
First off, with induction there's obviously no open flame. As mentioned above, they heat the pan directly, so the surrounding glass will stay cool – so very little risk of little fingers getting burnt. They also have a flat surface, which minimises the chance of a pan of something boiling being knocked over, or not being placed properly and tipping.
Finally, they are incredibly easy to maintain and clean. A quick spritz and a wipe down, it's as good as new. Whereas gas hobs have lots of nooks and crannies to contend with. (And who has time for that when they have young kids?).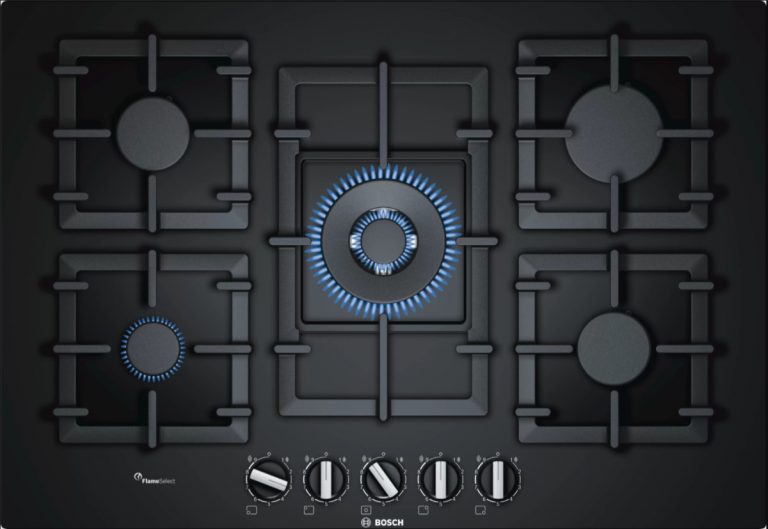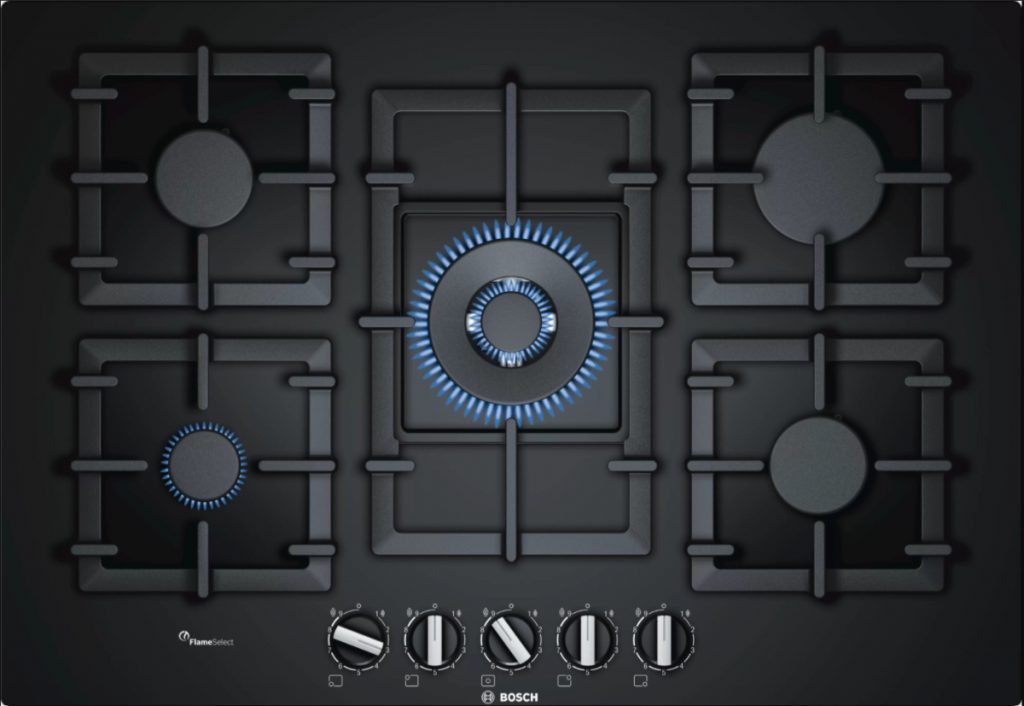 I do a lot of Asian cooking – will an induction hob be as good as gas?
If you ask some of the pro chefs we've spoken to about how they cook at home, I'm certain they will say that's a strong no. One reason for this is that gas cooking can provide better temperature control. Especially when using cookware that doesn't have a flat bottom – like traditional woks.
There are induction hobs on the market with divots that fit a standard wok, that replicate that all round heating – but they are pretty expensive and don't give the same drama as the gas.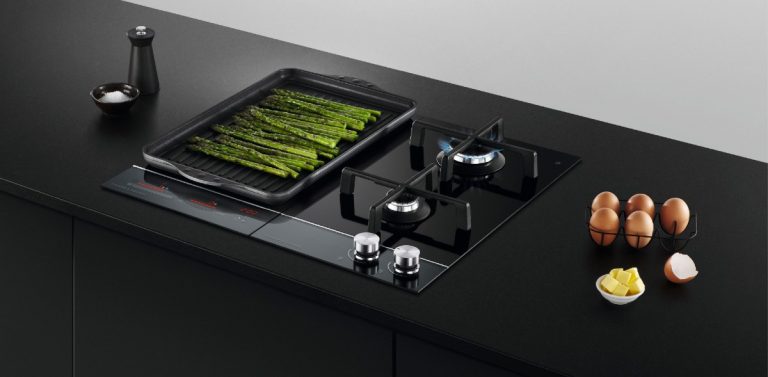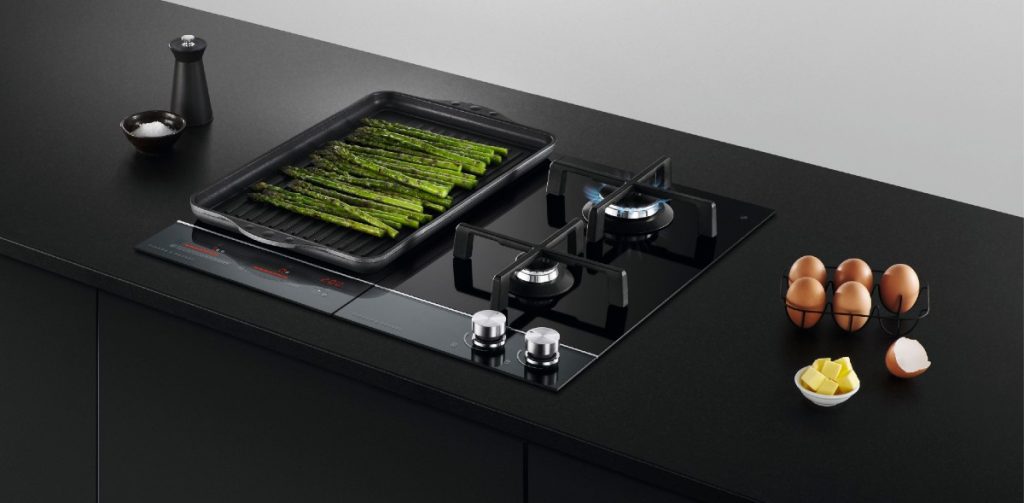 I suppose the obvious answer is – why not have both? If you have the space and budget, of course! Some brands, like Fisher & Paykel, are able to mix and match modular components to create your ultimate set up – whether that be an induction hob, with a wok burner attached.
Other brands, like Smeg, have duel fuel options that have a single unit, that have a mixture of both induction and gas.
Is there a difference in price between the two?
Induction does come out slightly more expensive – with quality hobs starting at around £500. And, an equivalent quality gas hob starts around £300.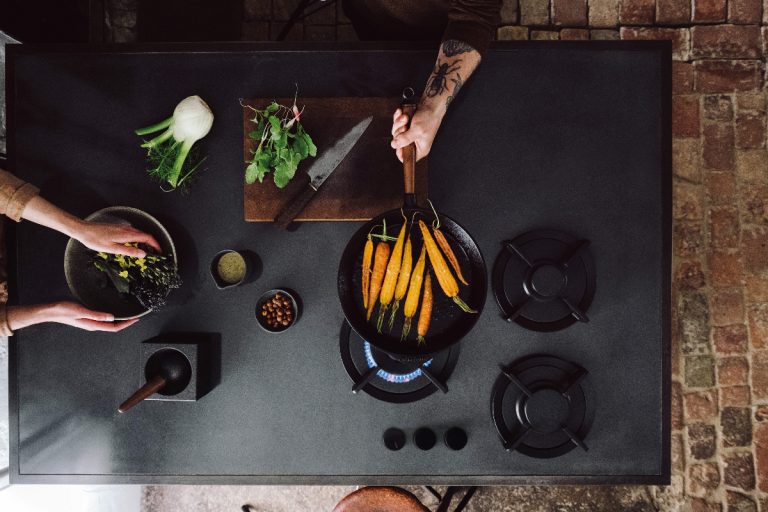 I want a contemporary-style kitchen, will a gas hob look out of place?
Definitely not. There are so many styles out there, in different finishes that would go in any space. While you may think gas hobs are more for traditional or country kitchens, they can still certainly work in a contempoary space.
Some brands, like Barazza, can be sunken into the worktop to look flush – with the dials positioned on the counter top. Other brands can have steel gas hobs welded into a steel worktop – creating a real statement, pro-style space.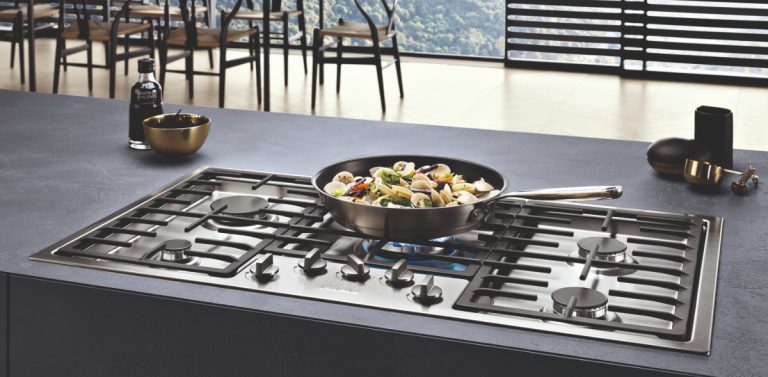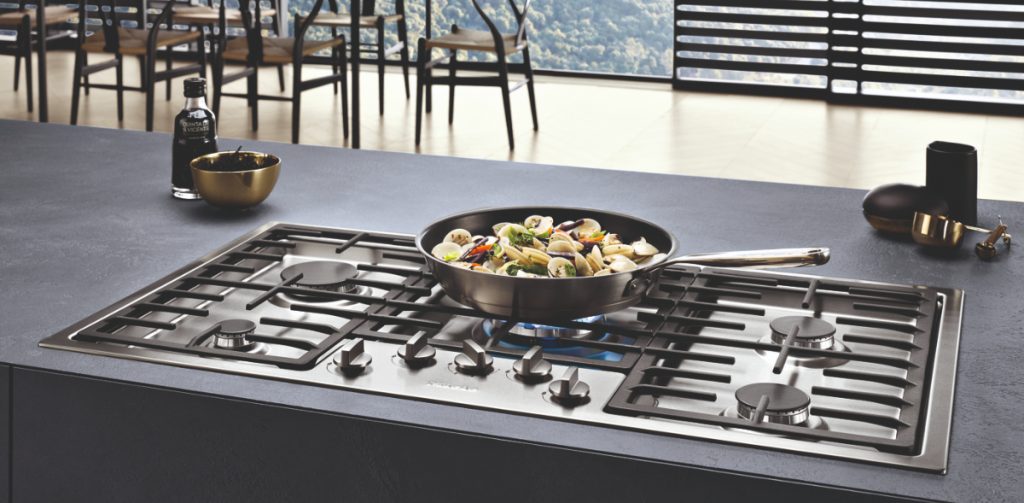 Ok, for gas I'd say the safety and cleanliness side are probably their biggest cons.
Equally, as more people opt for open-plan kitchen-diners and create a more theatrical cooking space, with a hob on the island with seating nearby – a gas hob isn't as practical as induction. Especially as some induction hobs now come with with their own down-draft extraction, meaning the site lines are nice and clear.
Finally, you'll have to connect your gas hob to the mains, and as we look to make our lives greener, this style of cooking may eventually be phased out entirely (although, this is a long way off).
For induction, I'd say the lack of range in pro-style cooking and price could be their biggest drawbacks. They are also quite fragile. I have to admit to cracking two in my lifetime from being a bit heavy handed already. (Which isn't ideal).
Featured image: BORA Professional 3.0 comes with a wide range of cooktops, from surface induction and gas through to the Tepan stainless steel grill for precise temperature control.
About Post Author