There are only a few things more life changing than bringing a baby into the world, right? Which is why I can totally understand how
 Jinye and Quiying
Huang felt when they welcomed baby Yvie. In their words, their two-bedroom flat "suddenly shrank". No kidding… (and no pun intended!)
So the couple swiftly sprang into action and bought a west London-based three-bedroom Victorian terraced house. They had the aim of creating a home extension with a grey kitchen that would become an oasis of calm in the busy capital.
However, the interiors hadn't been touched in years and they still lacked space. So they added a a rear extension and loft conversion to ensure they realised the elegant, spacious design they had imagined.
Here, Jinye explains how the grey kitchen project came together to one of our fabulous KBB writers, Catherine Edwards…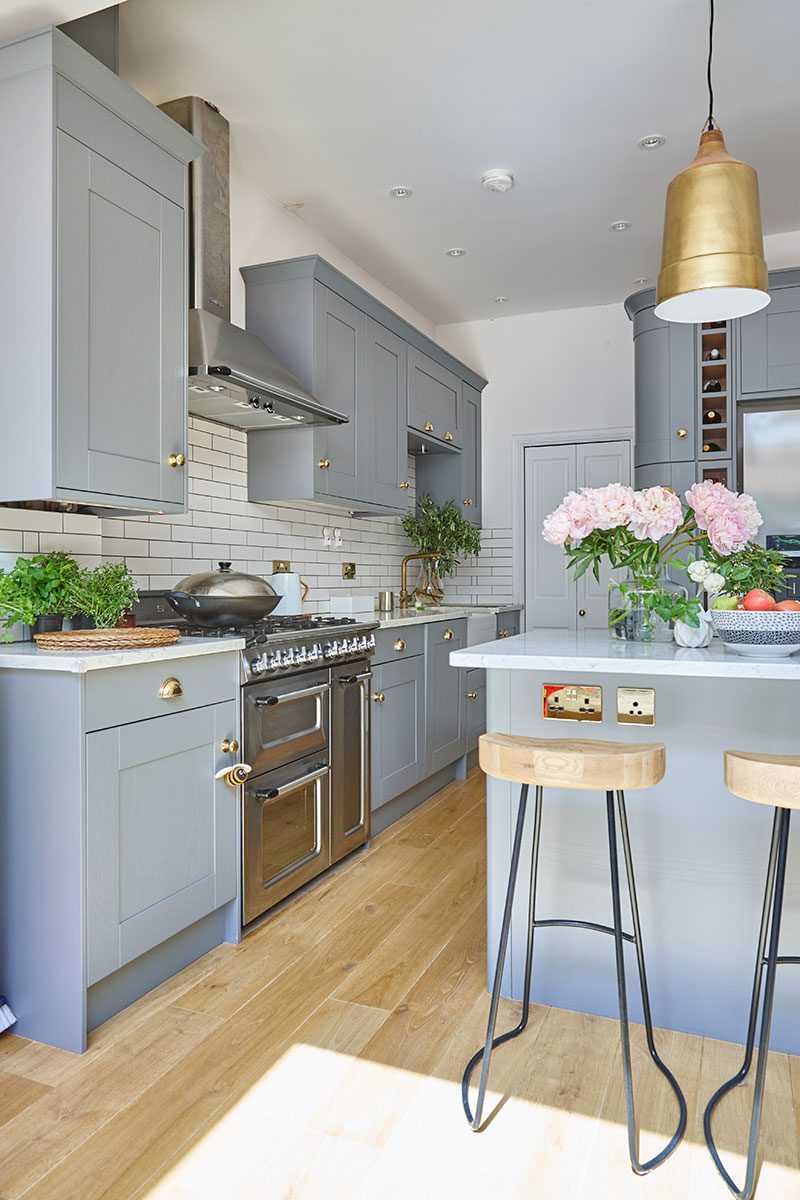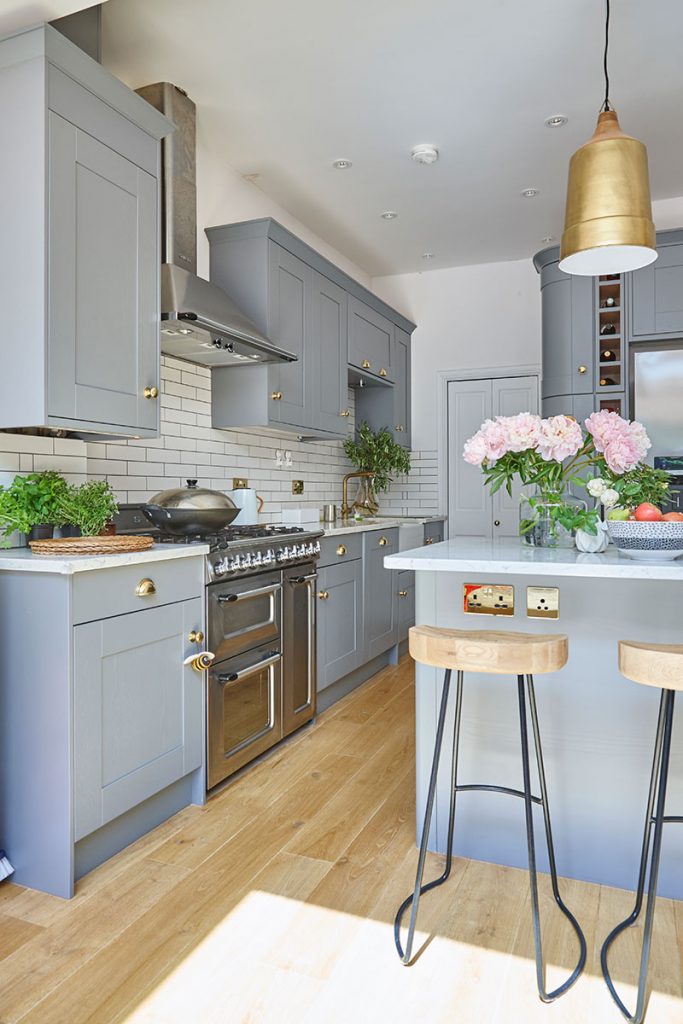 What was your vision for the property, grey kitchen aside?
"When we bought the house, an older lady had been living there for about 40 years – everything needed updating. But this was our first project and we had no idea where to start. So we began by researching online and speaking to friends for advice on how to create a family home, which was a great help. We had to replace the ceilings and flooring, remove all wall rendering, and completely replumb and rewire. And that's to name just a few aspects of the renovation!
"As the property is around 100 years old, we agreed to try and keep as many of the original features as we could. Including the wooden sash windows, for example. From day one we also knew we would need more space, so got plans drawn up by an architect, AZTech Architecture. These were for a 3.4 x 4.4m rear extension and a loft conversion to house our master suite. We wanted to keep the décor simple – my personal style is minimal. To help us achieve this, we enlisted interior designer Julia Dean at The London Design Company, who came on board right at the start of the project."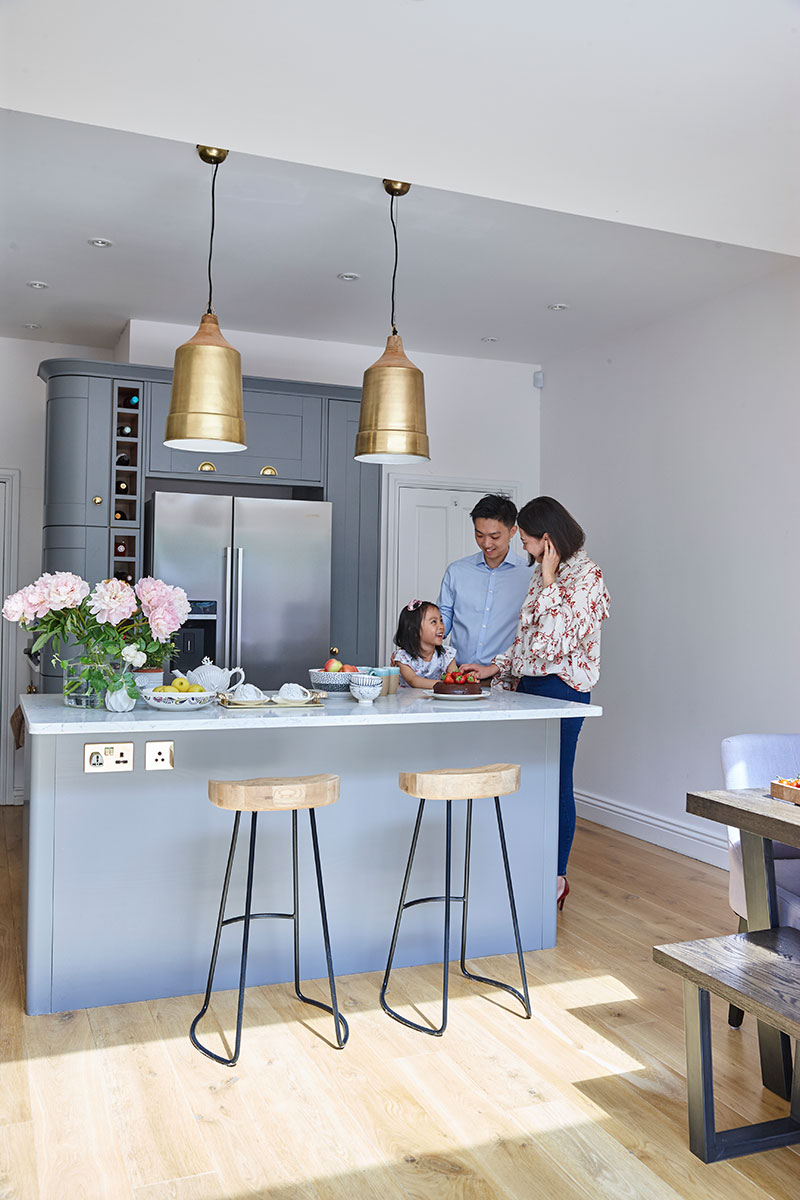 What was the thinking behind the grey kitchen?
"Most importantly, we wanted the grey kitchen to fit with our lifestyle. Quiying loves to cook, especially when my mum visits us in here in London – they can spend hours preparing each meal. Because of that, we have lots of ingredients, so we made sure there was plenty of space to stash them away. At first we actually thought we had included too much storage, but somehow we still manage to use it all. We created the layout for the grey kitchen using an online design service. I decided to put the working areas – including the sink, microwave, rice cooker, and bread maker – at the side and back of the room. My idea was to have the nice clean, clutter-free worktop on the island at the front and separate the working area from the more social dining section.
Designing the grey kitchen
We decided on a marble work surface for the grey kitchen. This means we mainly eat at the table rather than at the breakfast bar as it's hard to clean. We knew we'd have this issue but wanted the look, so compromised. For the appliances, my wife had always dreamt of a range cooker and I wanted an American-style fridge-freezer. Both had to be stylish as well, so we went for stainless-steel Smeg products."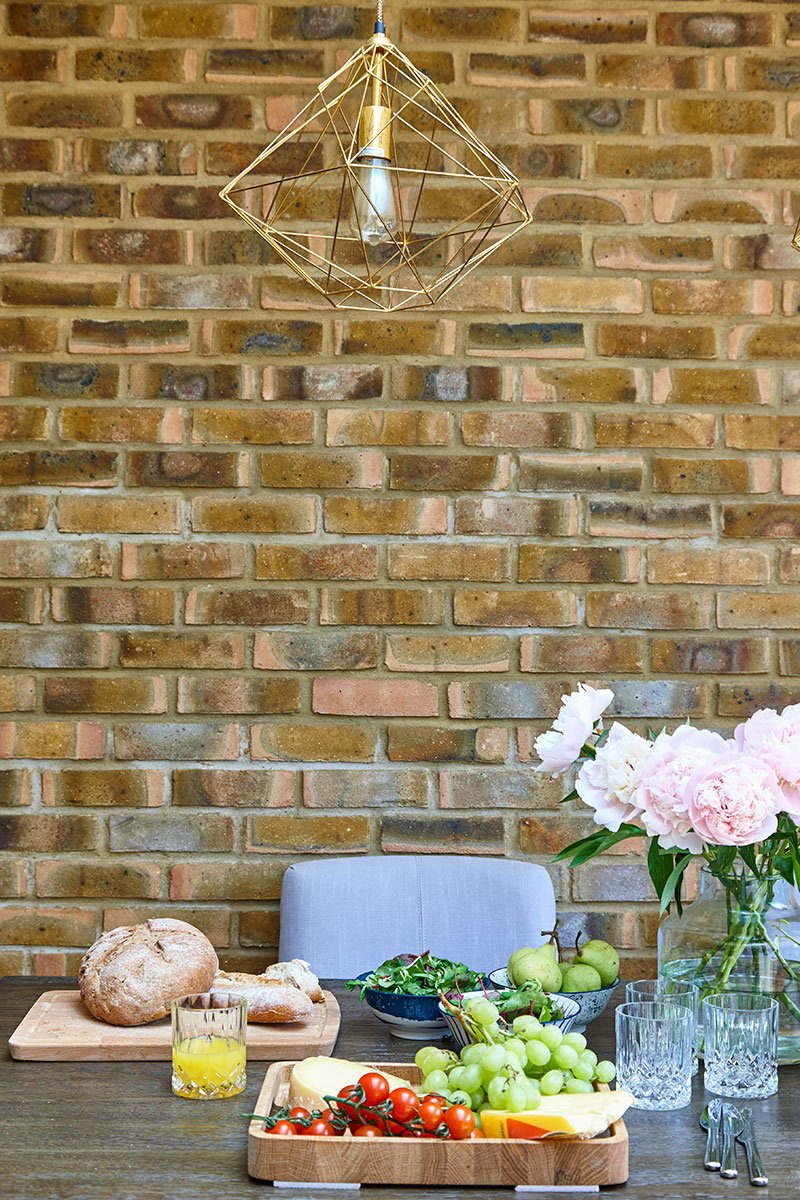 Tell us about the appliances and décor for the grey kitchen
"Julia looked at lots of images – which we had collected as inspiration for our new kitchen – with us. It
became clear the main style we liked was white with an element of grey. I think it's a nice contrast, so we went
for dark charcoal cupboards and white walls, with exposed bricks next to the dining table to add warmth."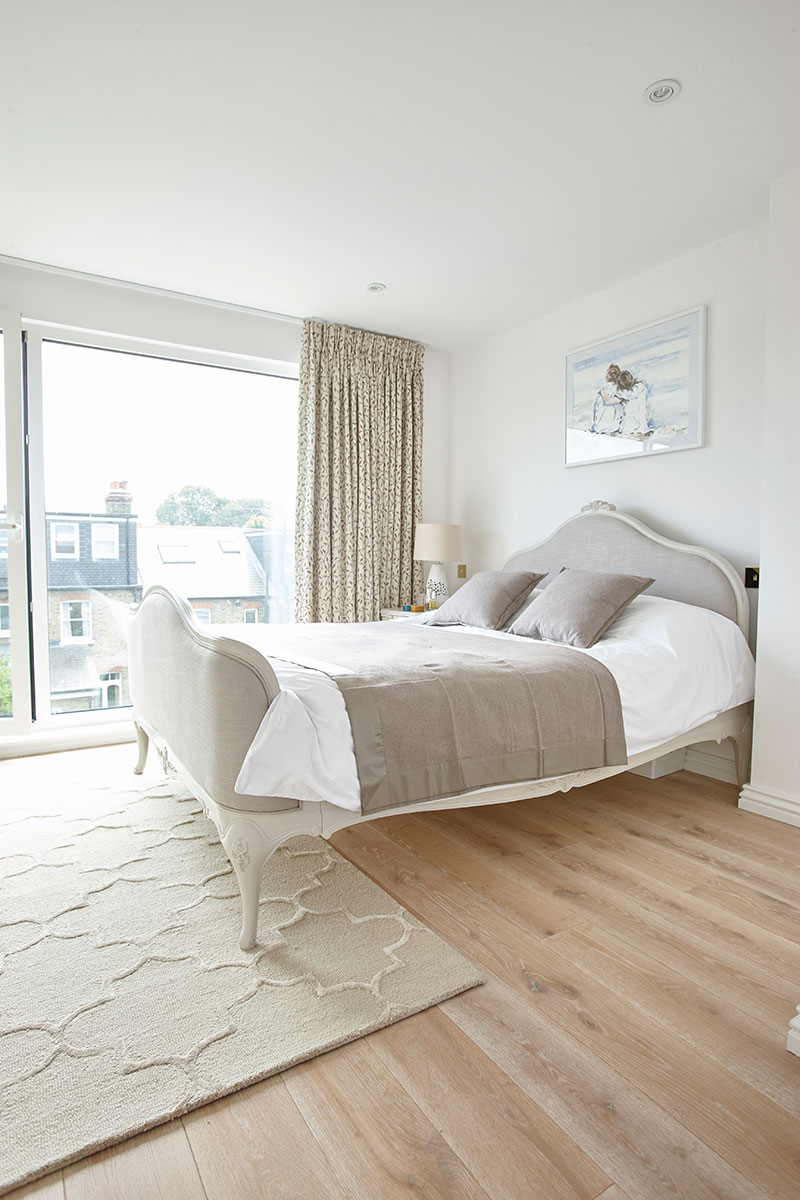 And how about the loft conversion?
"Although we could have put two smaller bedrooms in there, we decided to create a large master suite for our family home. This included our main bedroom and ensuite plus plenty of storage. To allow lots of natural light in, we added a large window on the south side – which has the bonus of nice garden views. We also added a Velux window on the pitched roof opposite. We then decorated with natural colours, not too strong or dark, to ensure it felt both cosy and calm."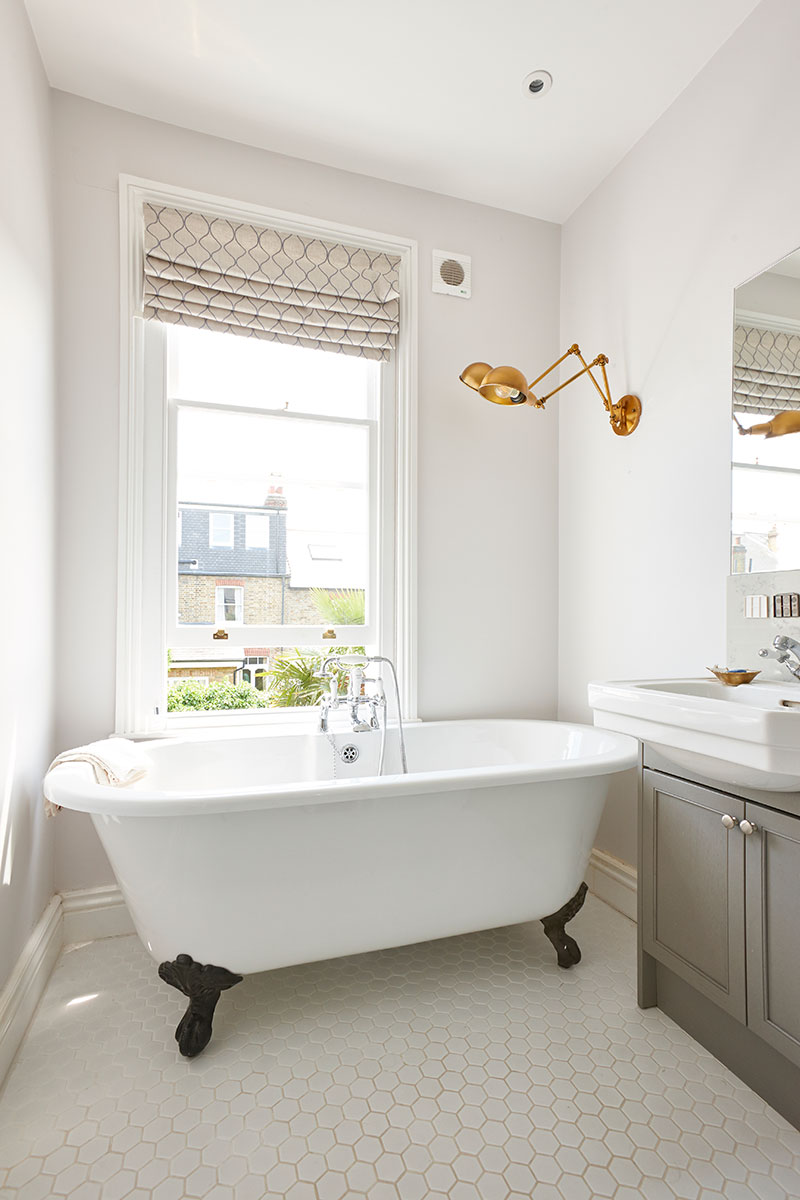 What about the rest of the house?
"The living room had to be quiet and calm, as the grey kitchen and dining area are the noisy, active parts of the house. I chose blue for the walls for tranquillity, but added some yellow – just enough to keep the brain active. I was inspired by a picture of a yellow fireplace, but I didn't want ours like that in case we didn't like it in three years. We can change an armchair. Upstairs, a freestanding bath has always been on the wishlist. We thankfully had space for this in the box room we converted into the new family bathroom. The existing one had to make space for the stairs to the loft conversion. We placed it next to the sash window, which is a nice and relaxing spot for a soak – you have fantastic views while being doused in daylight. There was also enough room for a shower, so the space is still practical, which was important." (I wouldn't mind having a soak there, not at all!)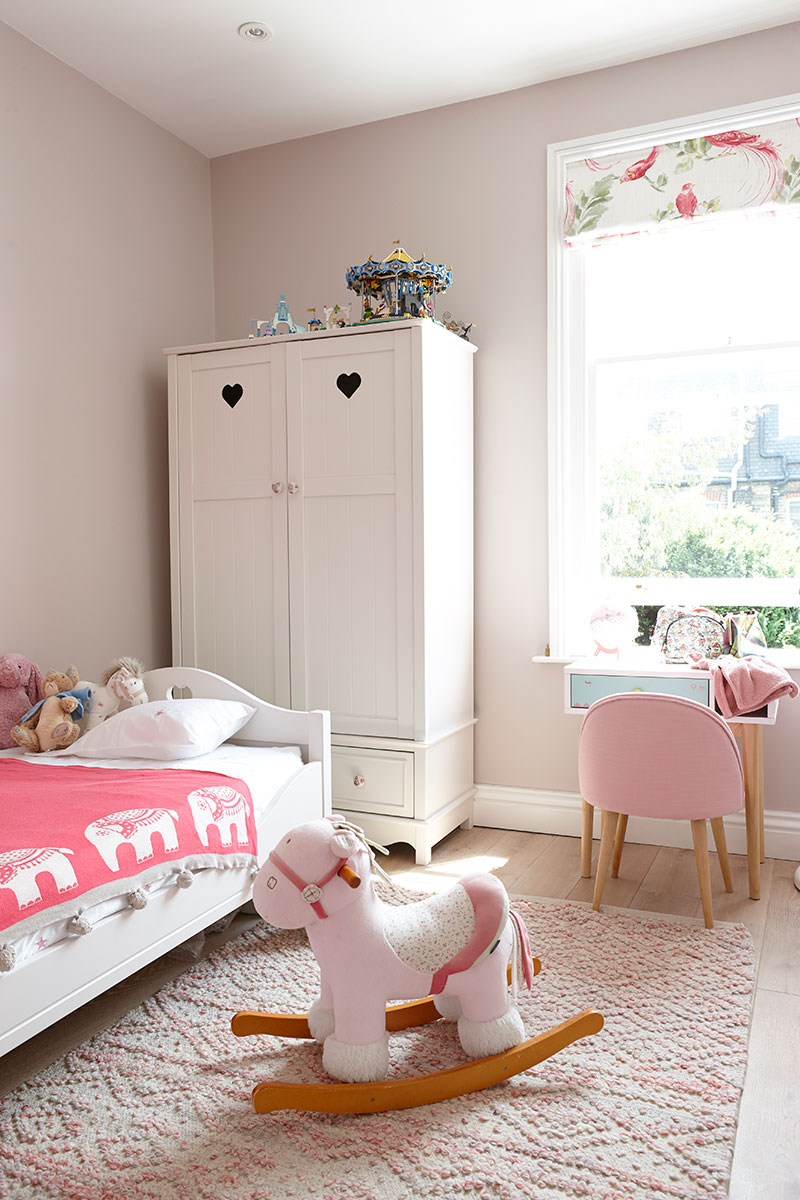 "In Yvie's room, we started with bright pink but soon realised it didn't fit with the rest of the house. We changed it to something more delicate she can grow up with. Overall, our home extension was tough – we spent a year on it – but it was also a fun and enjoyable experience when we look back."
Photography: David Woolley
Styling: Francine Kay
Featured image: Although the scheme is calm and neutral, the grey kitchen is the family's busiest room.
If you loved this feature, you'll also enjoy A flat refurbishment perfect for both relaxing and entertaining.
About Post Author