I think we can all say that the three months of lockdown has had a profound impact on how we live. The pandemic has not only forced a change in our habits and daily routines, but more importantly it meant we spent more time in our homes. But will Covid-19 change the way we use our homes? And do we now want more?
When lockdown began, I for one had never spent so much time at home and found it did make me stop, look at my surroundings with fresh eyes and gave me time to reassess. I don't believe anyone who says they didn't perform some sort of DIY or room rearrangement during lockdown, in some cases we didn't have a choice, my dining table became my office and the Peloton was my home gym.
Now, as normality slowly resumes, I do think there are some positives from this experience that will remain. I believe we will demand more from our homes and that they'll need to work harder for us to provide the changing functionality we desire.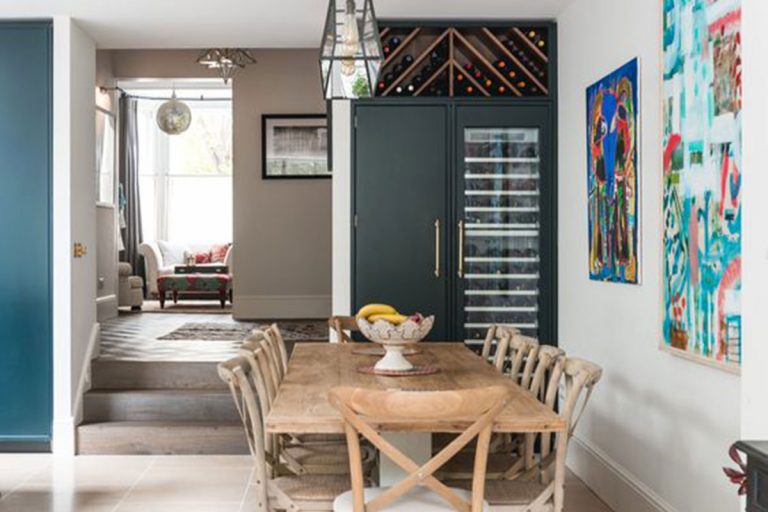 Multi-functional kitchens
Open-plan kitchens are not a new thing, but home cooking and home entertaining are certainly on the increase. My team at Day True and I had the privilege of interviewing chef Tom Aikens during lockdown to get his professional insights on what does and doesn't work in a kitchen, which we hope to bring into our work when designing kitchens for homeowners.
Tom spent a lot of his time home cooking on Instagram live, which for us was captivating, seeing how he moved around a domestic kitchen and how it stood up to his home cooking with a chef-y twist. I have to say his kitchen performed well.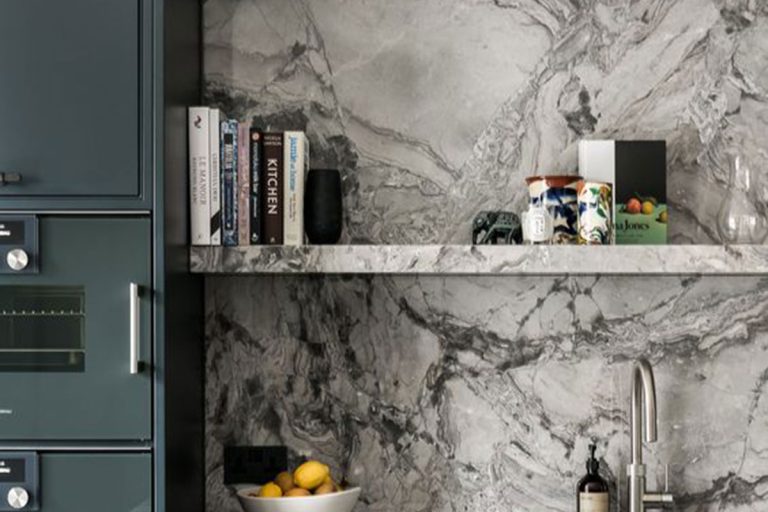 Part of his advice was that storage is essential. Hopefully no one is buying toilet rolls in bulk anymore, but there are certainly some advantages to stocking up a pantry and having everything you need to hand, especially if cooking in front of friends and family and trying to entertain them at the same time.
A home office or home-schooling provision will likely be something to incorporate in the future. This includes integrated video calling technology that will allow us to interact socially but remotely.
Then, a continuing trend is the outdoor kitchen and living space, our interiors have been spilling into our gardens for a while and we are looking forward to seeing this trend develop, to enhance how we can merge our indoor, outdoor living and cooking spaces.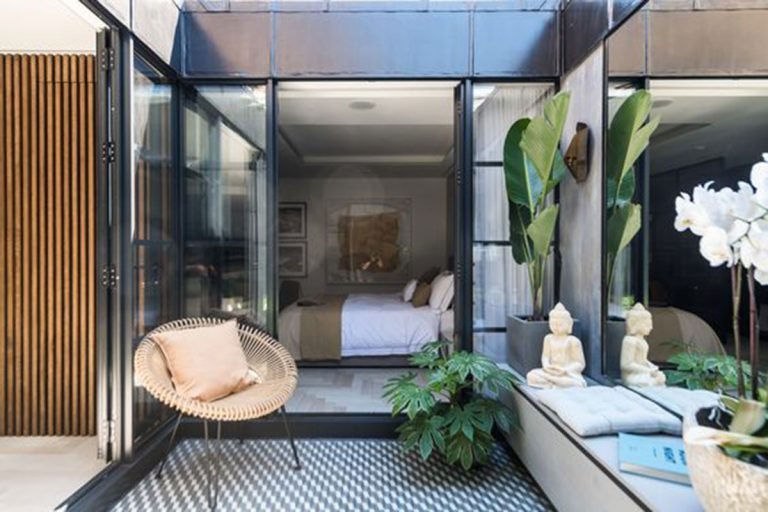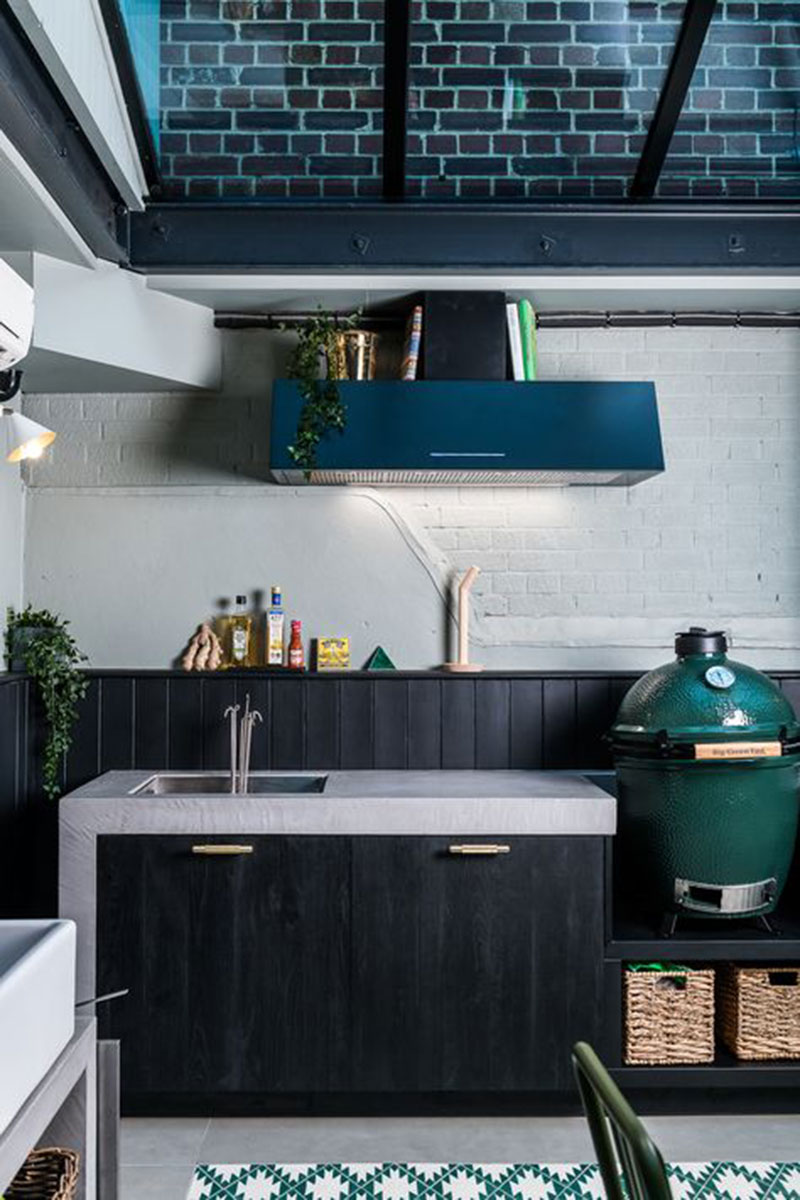 The joy of good storage
I love the resurgence of the pantry, which was an essential part of Victorian kitchens. With the introduction of the refrigerator, sadly this practical food storage space became redundant. But, I am so happy to say it's back! And for those of us lucky to have one during lockdown, I'm sure it was well used and an essential part of the kitchen. Plus, is there anything more satisfying than organizing the pantry?
A pantry doesn't need to just be for food either. I love the idea of a 'grown-ups' pantry' – otherwise known as a bar!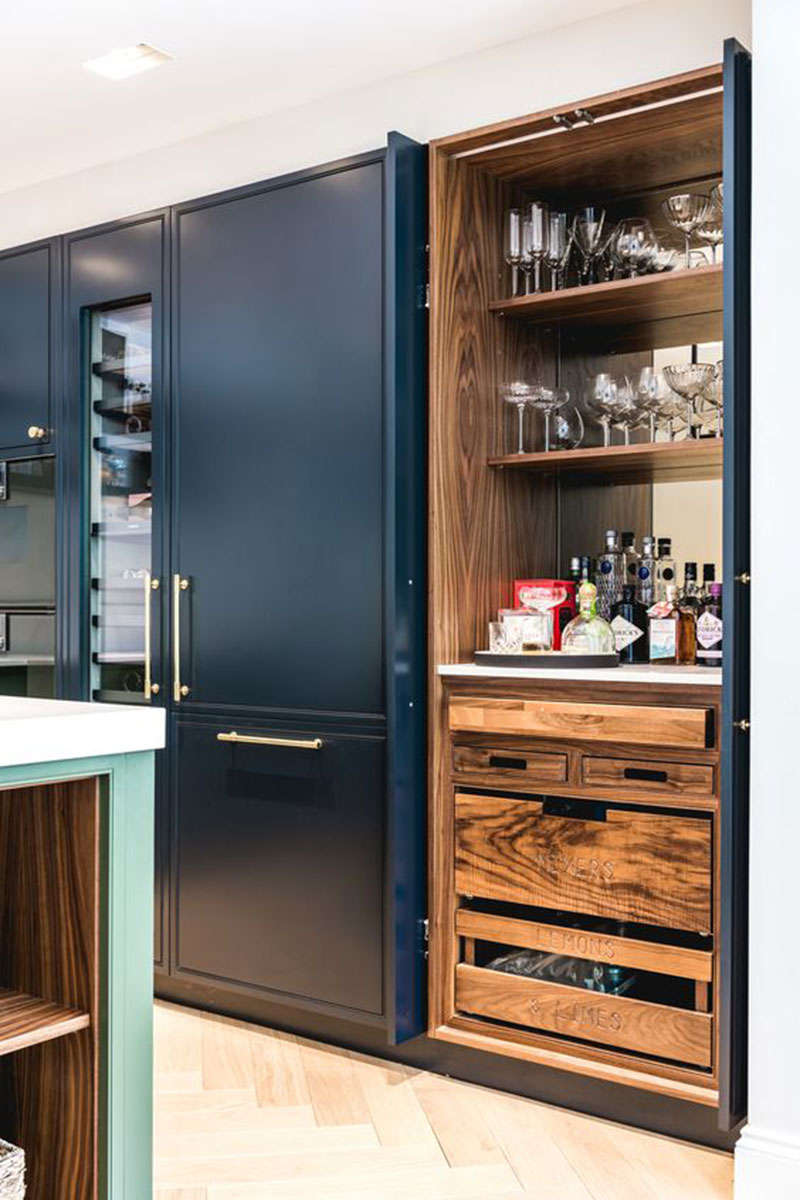 Space to host
I do expect people to entertain more at home, to maintain social distancing and limit unnecessary journeys and interactions. This ultimately means more cooking and more socialising at home.
With this in mind the layout and functionality of the kitchen will have to react and work more efficiently than ever before. It will also need to have appliances up to the job of catering for many (and more frequent use), plenty of storage for food and drink, plus seating areas and places to serve food and drinks to guests. Think breakfast bars, bar areas, a large dining table, or even portable solutions you can use when needed.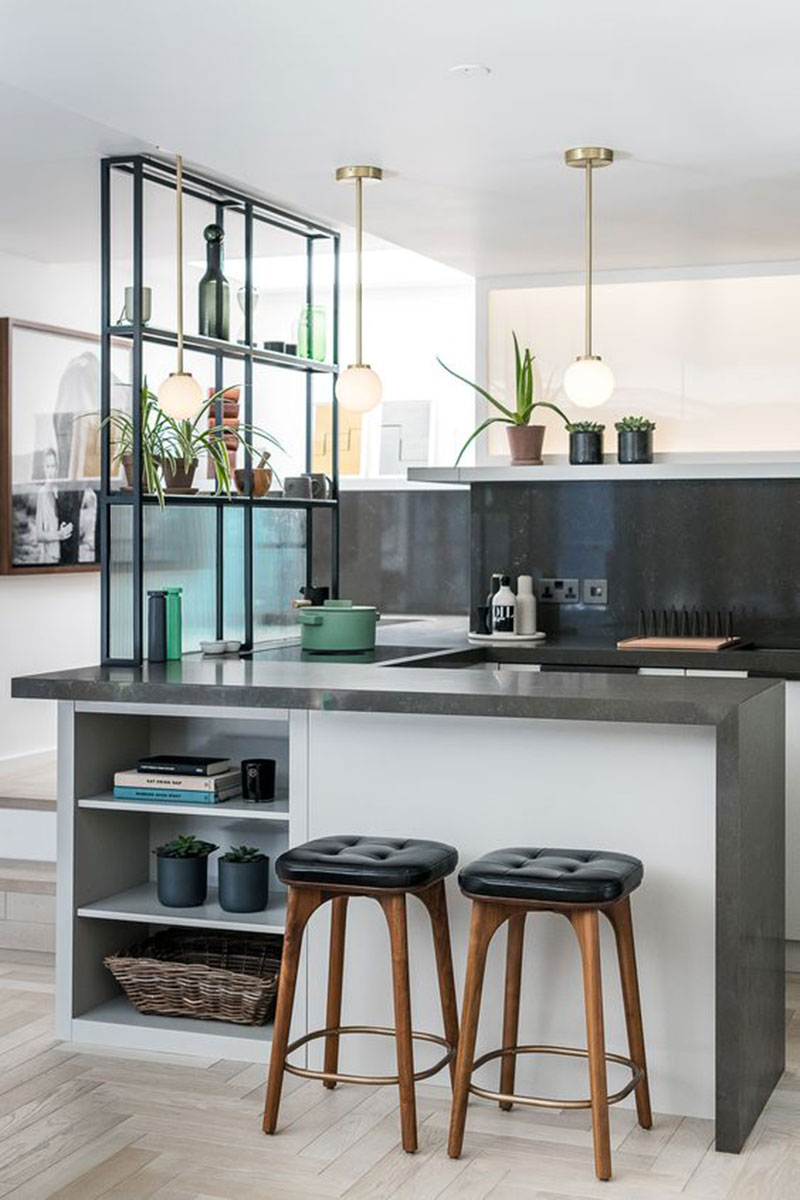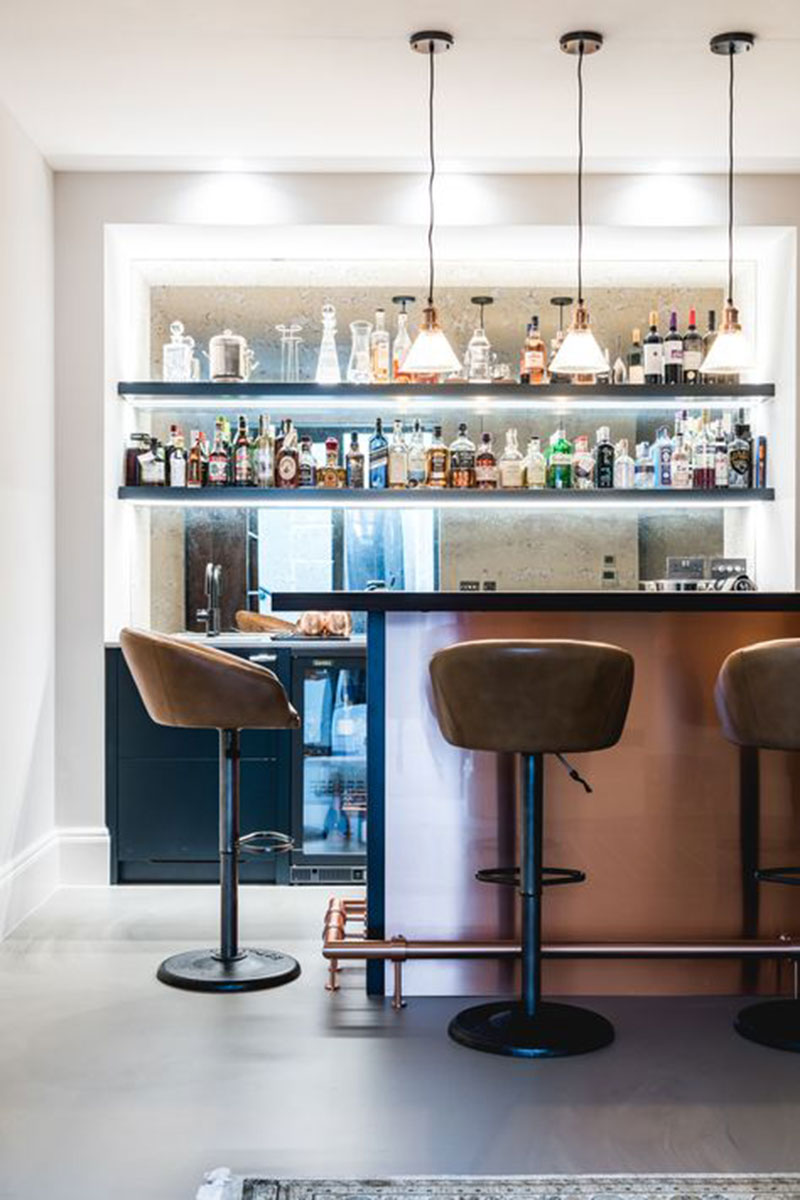 Keeping it clean
Hygiene will continue to be consideration, so we might start seeing the introduction of dedicated hand washing areas incorporated into our kitchens or homes. Air purification and ultimately 'fresh air' will be more important, so maximising natural light and access to outside spaces or gardens will be key considerations, too.
The future of the bathroom
Bathrooms have long been a space to escape to after a tough day, but I predict, we will now start to see the importance of home spas and a space to allow us to fully relax and de-stress at home. The main bathroom, often redundant with the introduction of more en-suites, can transform into a home gym-come-spa space, to fully maximise every square foot.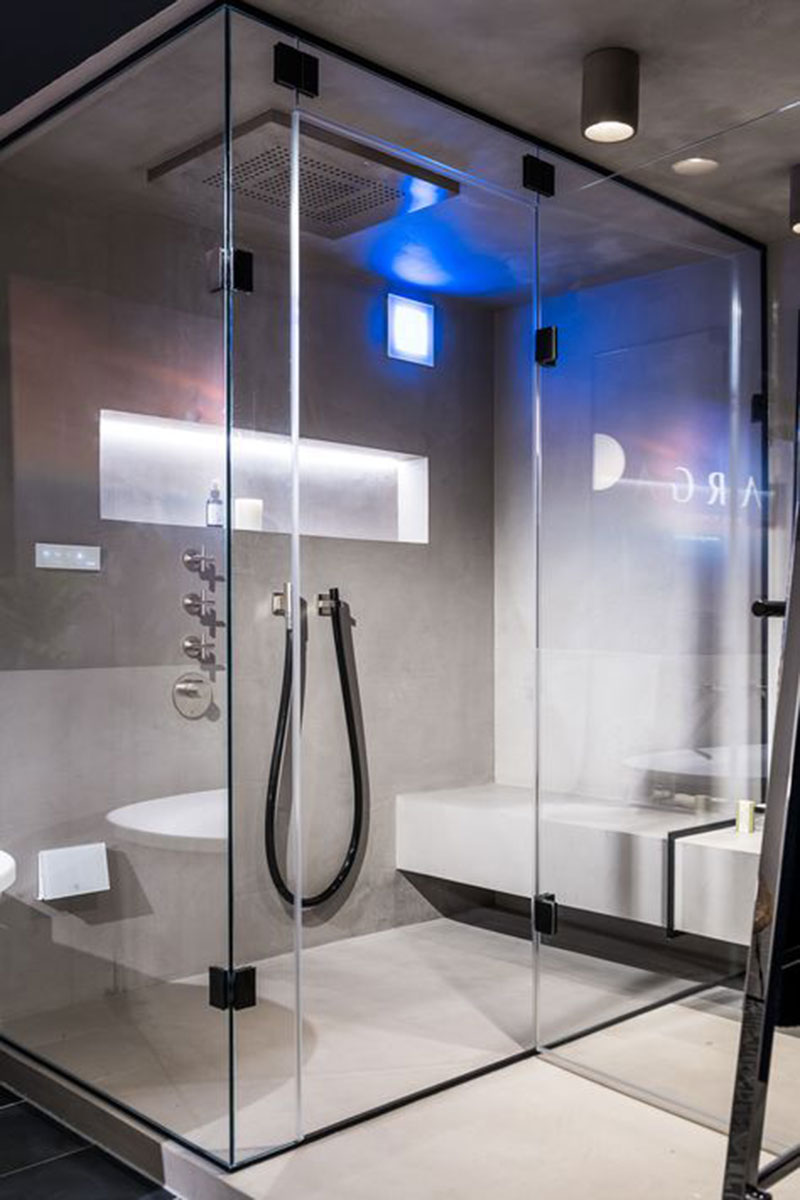 Adding a steam function to a shower area, or removing the shower all together and opting for a large luxurious bath can provide different ways to relax with water. Our health, wellbeing and especially mental health are all elements that our homes should provide the remedy for – we just need to expand our approach beyond the norm. When thinking 'will Covid-19 change the way we use our homes', it certainly pays to think outside the box.
Zen bedrooms
I have always had the approach that bedrooms should be as simple and as uncluttered as possible to create a calm and comforting space.
Maybe the large walk-in dressing room will be less of a priority if we buy fewer clothes? Or maybe it is more important to house the timeless pieces we invest in rather than fast-paced fashion. Much like fashion, in home design, I expect the 'following of trends' in terms of colours and materials to be less important in the future. Texture, natural material, space, light and the balancing of all of these elements will become the long-lasting 'trend'.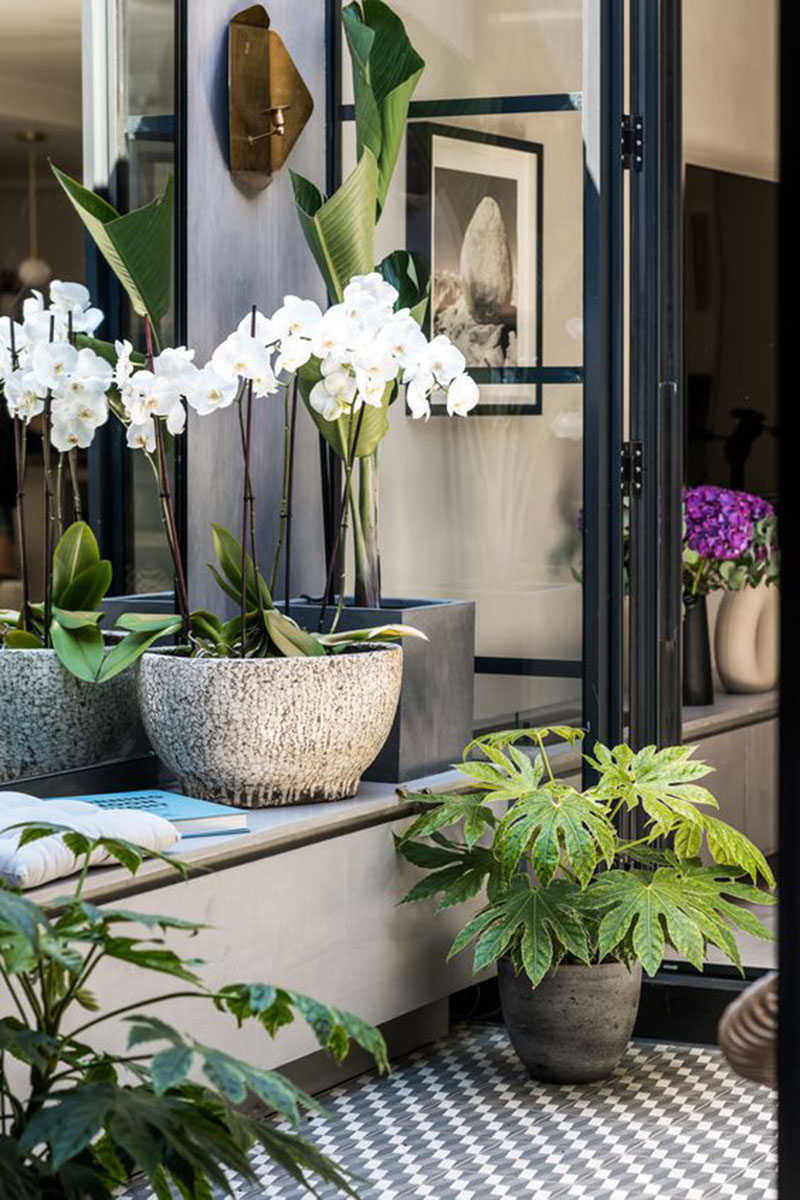 It's all in the planning
Will Covid-19 change the way we use our homes? I believe that homes need to be well designed in terms of spatial planning and functionality, so of course every decision and selection is critical to the success of your kitchen, bedroom or bathroom design. But, the choices we make with colours, materials and furnishings should be timeless and trend-less, built up of different layers that will evolve and develop over time.
Above all, our homes should be personal to us and reflect who we are, who we love and where we have been, we want guests or neighbours to feel comfortable, welcome and at home, and most of all they should provide a safe, healthy environment for us to live – especially in a lockdown situation.
Featured image: iStock/Natty Blissful
Hayley Robson is the creative director at Day True.
About Post Author