Sometimes, after a particular trying day, I like to sit back on the Tube home and imagine having a nice long soak – bathbomb and all – in a luxurious, definitely oversized tub.
But how to buy a bath? That's the big question.
It is, after all, pretty much the largest single item in your room, so you want to get it absolutely right.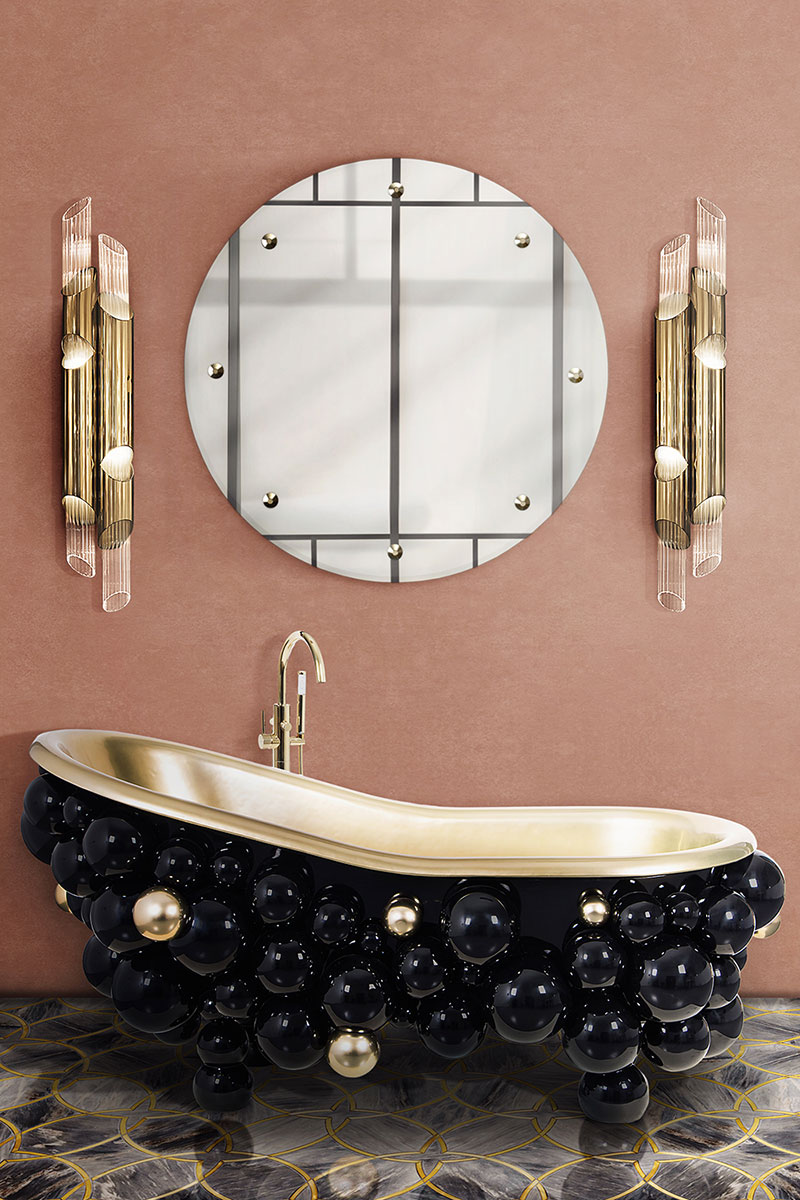 Luckily, working on an interiors magazine means I have the answers right at my fingertips – and today, I'm sharing them with you.
So let's get started.
How to buy a bath: decide on the style
Do you prefer more classic or contemporary looks? This determines everything else, so think about it carefully.
If you're unsure, look around magazines, Instagram, Pinterest and co – and don't be afraid to start with deciding what you don't like. That's very often easier than the other way around.
Fitted or freestanding?
In a compact space, a fitted (or built-in) design will be the better choice as it takes up less room.
If you have plenty of floor area or are planning to place the tub in your bedroom– the ultimate luxury! – a freestanding statement piece might just be your go-to choice.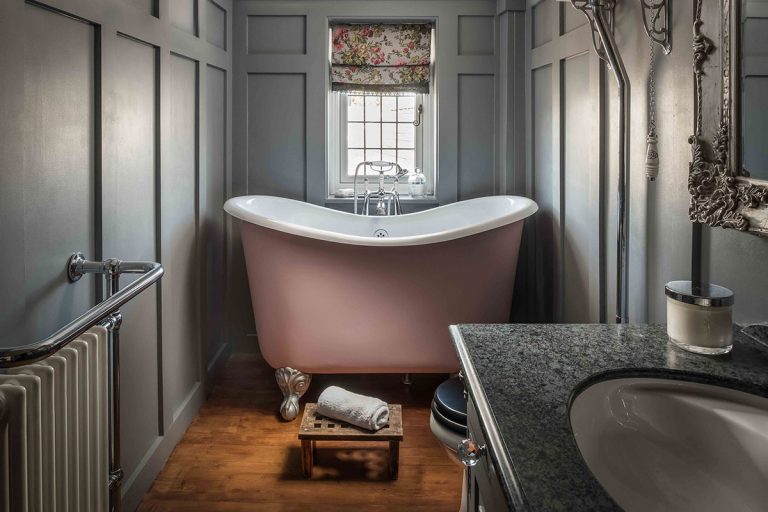 They take up more space, yes, but also come in some striking shapes and finishes.
How to buy a bath: one end or two?
Having the brassware in the middle is ideal if you plan on sharing it with your partner as there is no squabbling about who has to sit on the plug.
If nobody else beyond your rubber duck is allowed to hop in with you, a design with the fixtures at one end is sufficient. This way, you also won't end up banging your knee against the tap just as you relax.
Choose your bath's shape and size
Fitted tubs offers three options: rectangular, square, or a corner design, which leaves you with choosing the depth. Shallower models are great if you have children, as it makes it easier to bathe your little ones.
If you have a freestanding design, there is more choice – from oval baths to sensual hourglass – so make sure you look at as many options as possible and 'test sit' them to find your ideal match.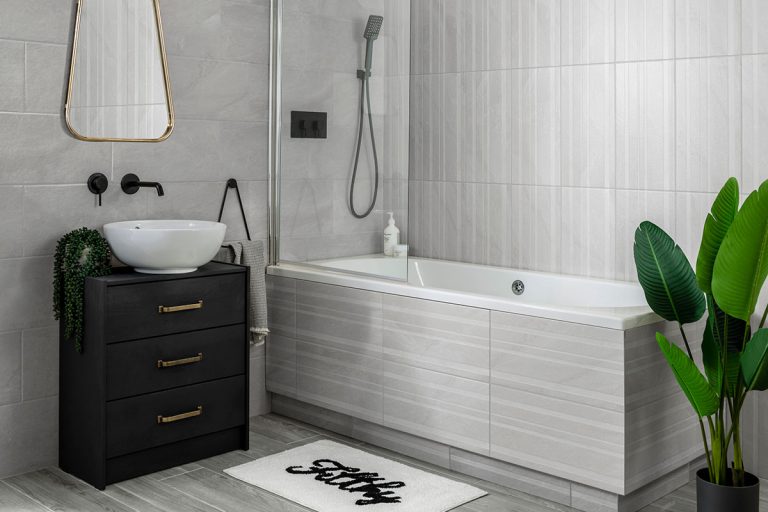 Also think about the size, especially if you're tall. The standard length is 170cm, which isn't always enough for the long-legged people among us. Luckily, baths now often extend beyond that, so no more knees poking above the waterline.
How to buy a bath: buying brassware
The best way to go about choosing a tap is to do it as the same time as your bath – this way, you'll know it fits and looks good together.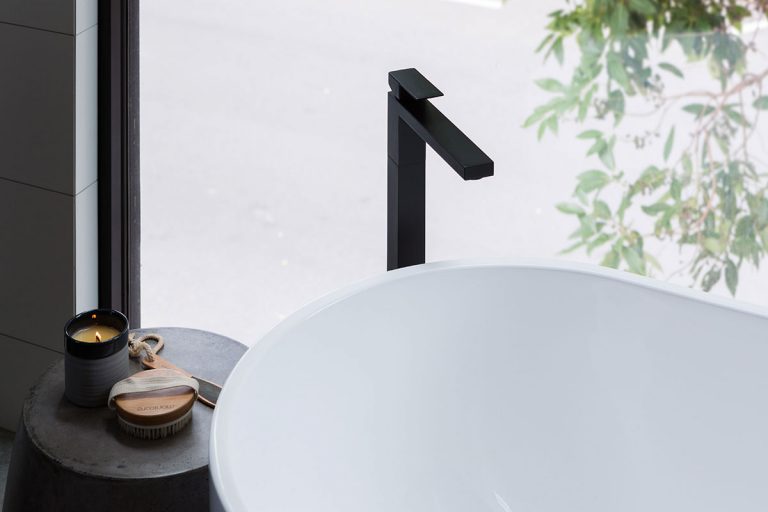 If that's not practicable or you like shopping around, make sure you look at the right configurations (baths usually come with tap holes predrilled, so that's what you need to go by) and that the style of tub suits the look of your brassware.
Design synergy, as the professionals call it, is the ultimate goal – whether that means matching or mixing styles is all down to your personal taste.
Material matters – watch the weight
Floors might need reinforcing, which will add cost to your project if your tub is too heavy. But choose one that's too light and it'll wander around the room as you move it.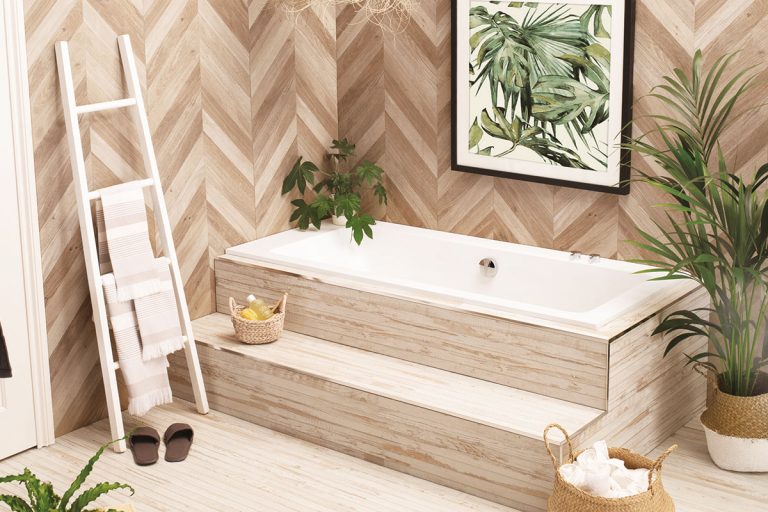 But fear not: we have the lowdown on the most popular materials, right here at your fingertips.
So, what are you waiting for? Go forth and pick your ideal bath. You deserve it.
Featured image: Kaldewei's Centro Duo bath, from £1973, features two backrests and centrally positioned brassware – so no need to fight over who gets the tap end.
Want another feature on how to buy a bath? Then check out the pros and cons of both fitted and freestanding models.
About Post Author