There's no doubt navigating life during the pandemic hasn't been the smoothest. We've all had to rapidly get accustomed to a new way of living. But, and I'm sorry to be the bearer of less-than-good news, it might have just gotten a bit trickier. Enter: 'pingdemic' and the shortages in trades and materials.
You may be wondering, if you haven't already been 'pinged' yourself by the NHS Covid-19 app, what am I talking about, right? Well, since 'freedom day' there has been an avalanche of alerts being sent out by the app to people in England and Wales to automatically self-isolate after being in close contact with someone who had tested positive for the virus.
This has caused staff shortages and cancellations, costing industries around the country millions, including the kitchen, bedroom and bathroom industry. For example, the results of a survey conducted by the British Institute of Kitchen, Bedroom and Bathroom Installation (BiKBBI) of over 5000 kitchen, bedroom and bathroom installers, show that 47% have had to cancel jobs due to customers or installers being 'pinged' by NHS Covid-19 app.
If your renovation has been put back because of the 'pingdemic' or builder or material shortages too, before panicking, make sure you speak to your trades to find out when work can actually begin and to come up with a new timeline for your renovation. 
Communication is absolute key in this situation. If your builder or installer has been 'pinged', ask if they might be able to offer an alternative solution or if the kitchen or bathroom company could offer other help to get your renovation back on track.  
Organisation is also a very important factor. You'll need to contact all the other trades involved in the project to constantly keep them in the loop about what is going on. You wouldn't want your plumber or installer to show up to your door without the kitchen being in or even delivered yet, right? So, also ensure you have plenty of space available to store your deliveries properly, if needed, until they can be fit and installed.
And lastly, but probably most importantly, be patient. Even though things might take a bit longer now, everybody is in the same boat, so remember to be understanding.
Now, once you've got that sorted, here is how you can make the most of your time until work kicks off…
Review your design decisions
Take this time to have a think about your project and truly analyse the plans, especially if you are building your dream home. You might spot something you'd like to change or improve, and this would be the best time to have a chat with your designer – but make sure to not go into overthinking-mode.
Roll up your sleeves and get to work
If you are lucky to be able to live on site and you're not left without a roof or windows until the builders pick up the project, and really ecstatic to begin your renovation, then you can begin with those steps that don't need supervision or professional attention. So why start with any wall reparations, like plastering, painting or panelling? If you are truly skilled you can even venture into tiling your bathroom or replacing floorboards.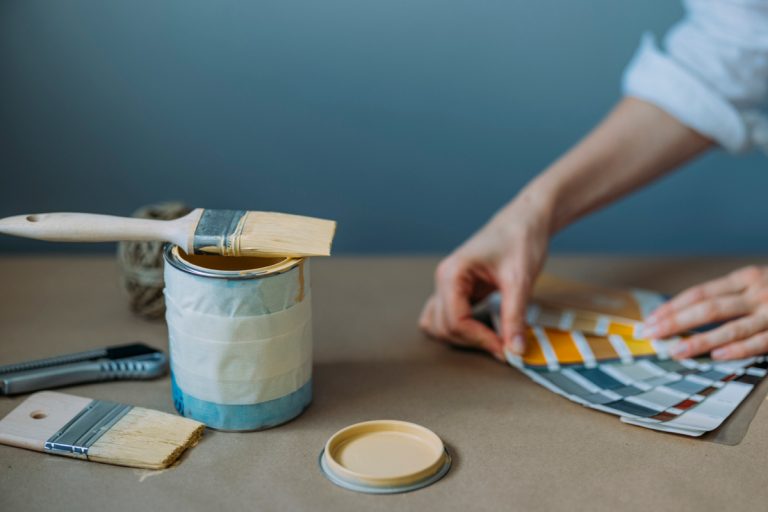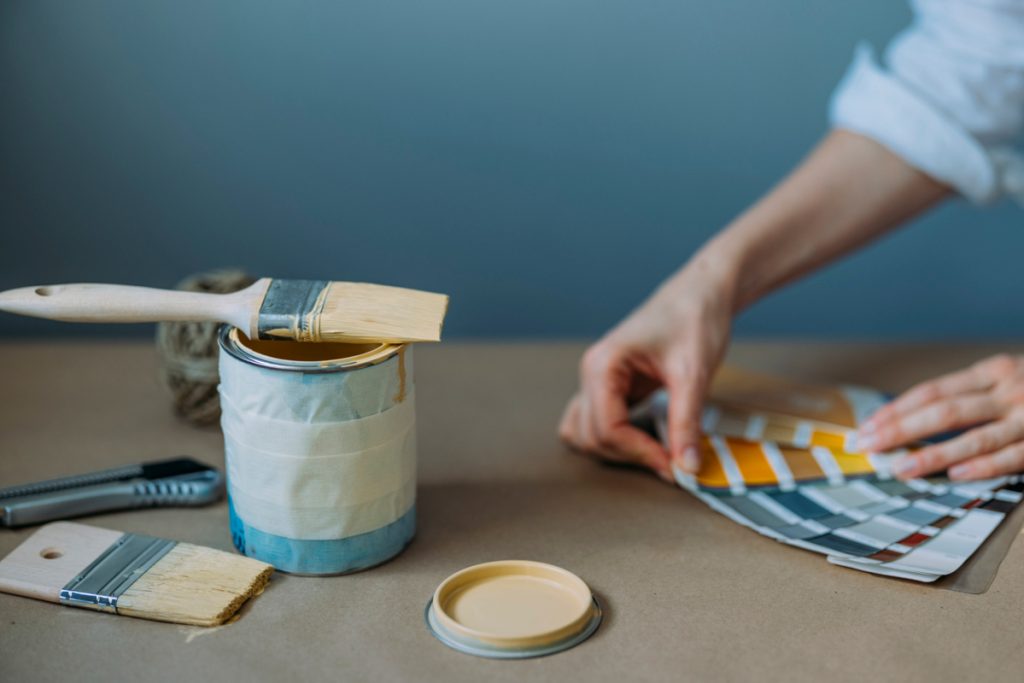 Focus on a smaller project
If the weather is on your side, you can do a bit of gardening to improve your landscape by spraying for weeds, cutting branches off trees, planting nice flower beds or even including a cosy seating spot for reading in the afternoon – oh, outdoor heating and waterproof furniture are a must.
Or why not upgrade old furniture to fit your new space with a fresh coat of paint and statement handles? If you love a good DIY adventure, this will keep you busy until work resumes.
Find your dream items
Haven't had time to think about decorating yet? Grab your moodboards, play with virtual decorating tools and have a browse online to find your ideal products. Plus, if you are in need of extra inspo, we've got you covered too, from air purifiers, dressing tables and rugs for your bedroom to the best house plants for your kitchen and bathroom. Just get get your shopping cart ready.
What a better time to see and try the latest appliances on the market or find clever storage solutions for your kitchen, bedroom or bathroom than now during the 'pingdemic'? So, put on your shoes and pop by the showrooms close to you to discover what's new, chat to design experts, have a nice cuppa and get inspired for when your renovation begins.
And don't forget that you can use our handy Directory to discover design specialist right on your doorstep.
Featured image: iStock/ Rouzes
About Post Author