Ever look at your kitchen, bedroom or bathroom and get an urge to upgrade it, either by moving furniture around, creating a feature wall, faffing with a shelf display or trying a DIY project you've seen one night while scrolling on social media? Yup, same here!
Enter: online decorating tools. From seeing what your dream tiles and curtains would look like in your room, to stepping in an augmented reality to visualise paint and wallpaper, here are some of my favourite virtual home decorating tools you really need to try if you're looking to give your space a fresh look. The best bit is you don't even have to leave the house…
For paint: Dulux Visualizer app Do you love the Dulux Colour of the Year Brave Ground? Then, download the new Dulux Visualizer app with new colour picker technology, and over 1200 Dulux colours, to choose the right shade for your home. You can pick a colour from anywhere and the augmented reality technology allows you to see the colours live in your desired space – how great is that? Simply save as a video or photo and share it with your friends and family to help make your decision easier. Order colour testers straight to your door and add a pop of colour into your kitchen, bedroom or bathroom.
For paint: The Benjamin Moore ColorReader app helps you find the right shade for your kitchen, bedroom or bathroom, and match your paint colours to other materials such as fabrics. Browse through the virtual fan deck to explore Benjamin Moore's collection of stand-out colour palettes or more soft, pastel tones. With an integrated photo visualiser, you can take a shot of your space and instantly "try on" different colours just by tapping on the surface. Plus, you can teleport yourself in the augmented reality and test out a variety of paint shades through the video visualiser.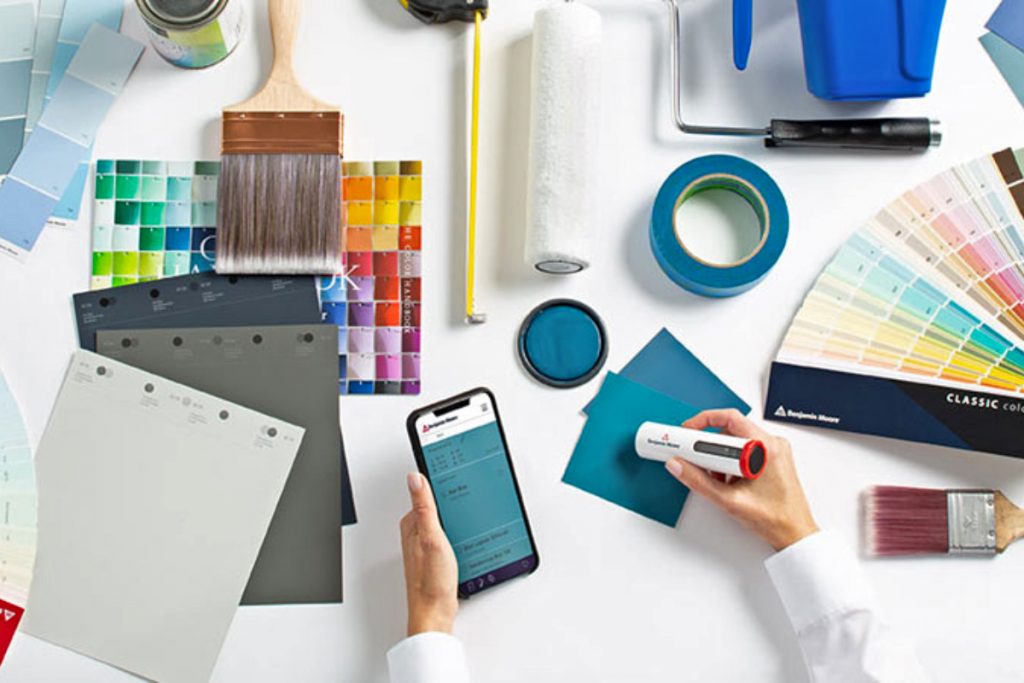 For blinds: One of the latest virtual home decorating tools is the ViSULiZR by Terrys. The online retailer of blinds and curtains, Terrys, launched its new ViSULiZR app with celebrity interior designer Linda Barker, which includes over 1000 made-to-order Terrys blinds. Now that's a new way of shopping for blinds, right? Choose from bright or neutral shades, patterned or plain styles of high-quality products at affordable prices – great if you've splurged on that freestanding bath you've been dreaming of.
For flooring: Carpetright's visualiser Carpet, vinyl, wood or laminate flooring – choosing the right one for your home could be tricky, especially if you cannot go to a showroom or browse through a shop. Carpetright's visualiser helps you find the right material and style right in the comfort of your home – sounds perfect right? In five easy steps you can select a room or choose to upload your own photo, browse through different materials, textures and styles of flooring and apply it to your virtual space. Plus, you can decide on wall paint through the paint editing tool to see which shade would go best with your new flooring. Save your room for a later edit, or download it as an image or PDF, and order your favourite design. Through the visualiser tool you can also book a free home consultation.
For wallpaper and paint: The Graham & Brown app Visualise, order, decorate – Graham & Brown have made it that easy to choose the perfect wallpaper or paint shade from your comfy sofa. Download the app to measure your walls, map any wall-hung frames and pick and choose your desired wallpaper print or paint. With a library of over 100 wallpaper and paint options and a single tap to visualise it in your home, the app is a great tool to try if you are planning a new renovation project. You can see a close-up of the pattern and view it from different angles, to make sure it is exactly what you want. What's more, the app also calculates the amount of paint or wallpaper you need.
For tiles: CTD Tiles In seven steps, you can put those finishing touches to your new bathroom or living space from the comfort of your home. Simply select a room, browse their tile range to find the one you love, select the area where you would like to place the tiles and voilà! You can play around with grout options, arrangement and size, plus change your tile selection if it's not the one for you. Edit the layout and the furniture placement, save your favourites and print or email your final design. You can order a free sample online or visit your local CTD showroom to see it in real life.
For tiles: Popham Design have launched an interactive app to make decorating your home a bit easier. Play around with different shapes, sizes, colours and patterns to create your ideal tile design. You can mix and match styles and colours for a statement look and once you've come up with your dream tile combo, just press calculate order to get a quote. Buying tiles has never been easier, right?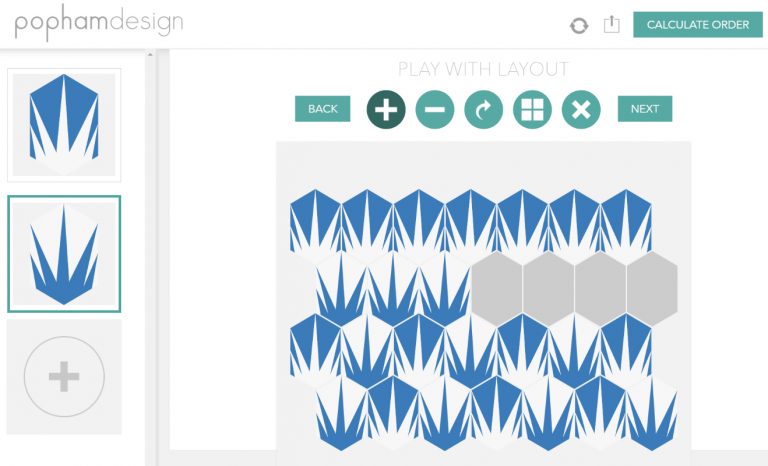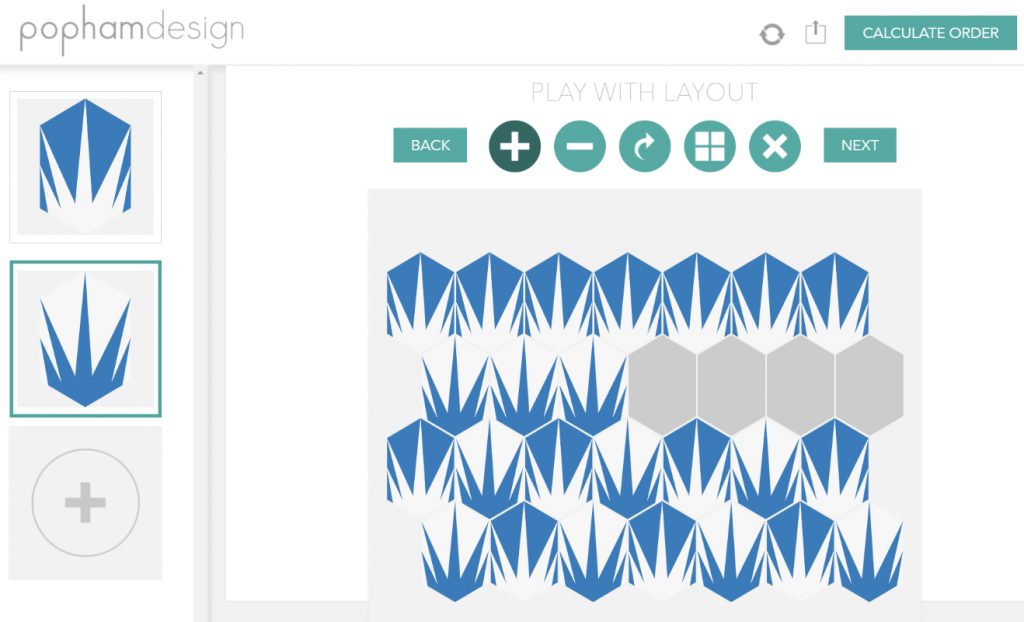 For furniture: Ever bought a luxurious sofa just for it to not fit through the front door? Or did you have to redecorate your entire room to make it somehow fit in? Well, say goodbye to sizing and measuring mistakes because Ikea is coming to the rescue. The augmented reality app is called Place and you can now virtually place furniture, from wardrobes to accent chairs, in your space. Visualise what it would look and how well it would fit in your scheme before purchasing, and save yourself some time and money.
For the living room: Use the dfs room planner to get your creativity going – be it designing a cosy reading nook in your living area, or envisioning an entertainment corner in your open kitchen-diner with plenty of seating. Select your room shape to get started, and then add your preferred objects in the virtual scheme. You can focus on the seating and table options to try out different looks, and both 2D or 3D view to bring your vision to life.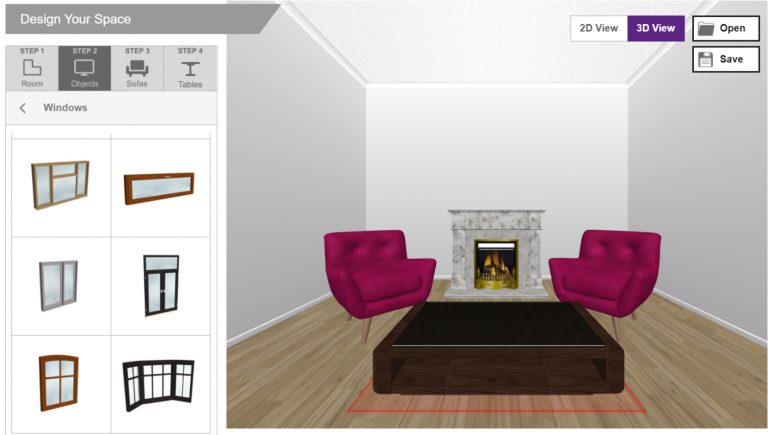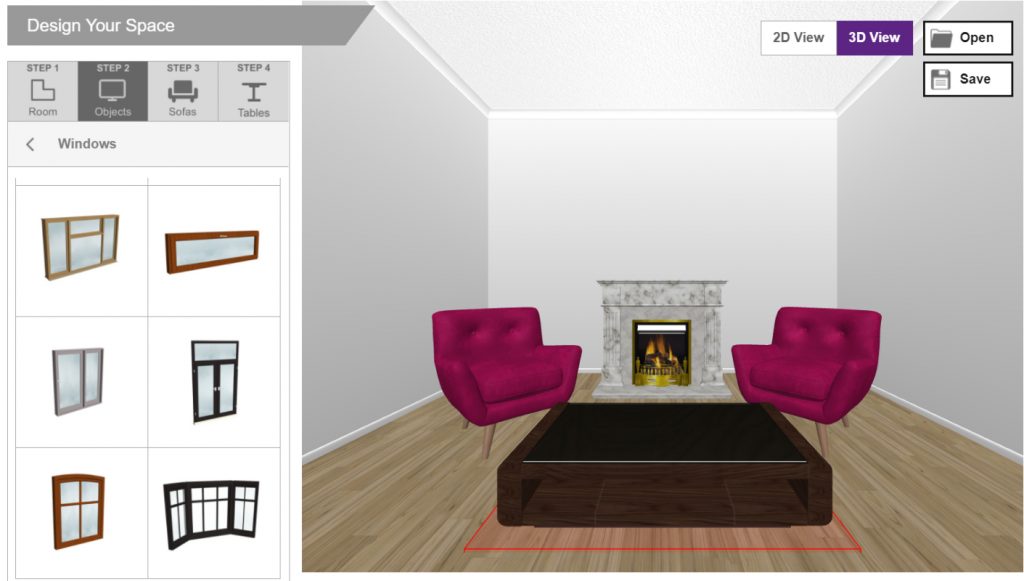 For a personalised living room: Take a short, and free, quiz on made.com about your style preferences and requirements to get a uniquely designed room, just for you. Think about which colour scheme you love, how many people use the room and then pick your favourite room sets. The Virtual Designer will whizz together a fully furnished room set tailored to your answers. You can then edit the wall options, from new paint shades, wallpaper prints and even exposed brick for an industrial touch, as well as the flooring. Shop all the furniture items picked for you straight from the design, or swap them for a better choice.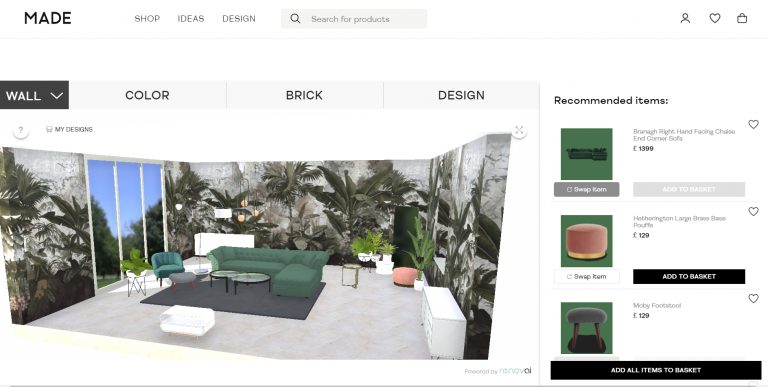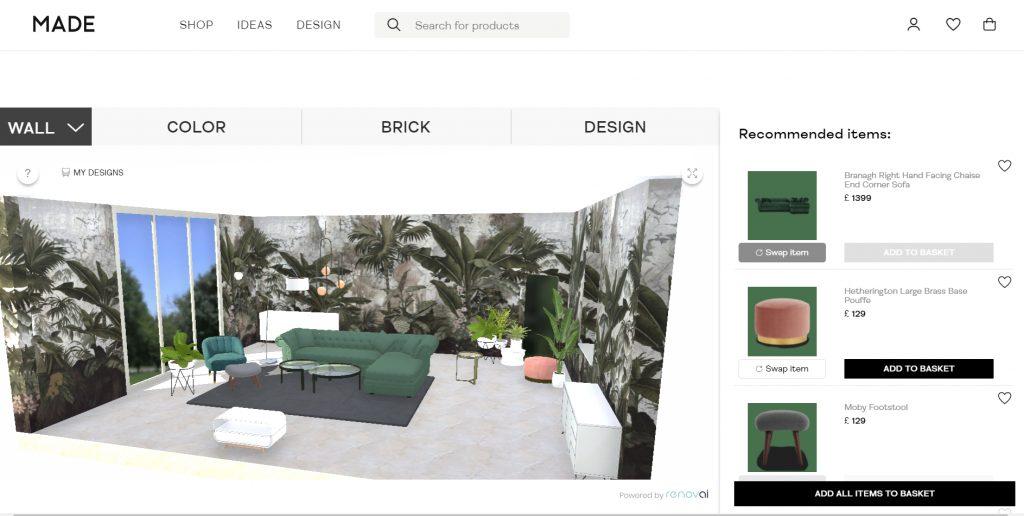 So, are you ready to test the latest virtual home decorating tools?
Featured image: iStock/ monkeybusinessimages