Dulux has named Brave Ground as its Colour of the Year 2021 – a warm, earthy tone, perfect for creating a sanctuary inside our homes.

There is no doubt the Covid-19 pandemic has changed the way we live and the way we look at life. When it comes to our homes, feeling safe and calm has become a priority. As each of us is seeking a piece of the outdoors in, the colour forecasting experts at Akzo Nobel (and Dulux) say

Brave Ground is the shade that connects us back to nature.
In 2018 we were all about Heart Wood, a warm pink and in 2019, a warm amber shade called Spiced Honey lifted our moods. In 2020, Tranquil Dawn, which is a soft sage green colour, was the go-to colour for calming aesthetics.
Brave Ground, the earthy shade chosen by the colour specialists at Dulux Global Aesthetic Centre for 2021, lets other shades shine, compliments a variety of colour palettes and helps create a balanced look.
Hands up – which room you would love to go all out on with this colour? I would love to create a relaxed, neutral look in the bedroom… and the kitchen, the bathroom and the home office spot. Here are some ideas on how you can include the Dulux Colour of the Year 2021 in your home and which other colours to pair it with.
The Earth palette

Perfect for creating that sanctuary feeling in your kitchen, bedroom or bathroom. Use Brave Ground as the canvas to your new design. Love a relaxed look? Go for natural materials, such as pampas grass and rattan, to complete the scheme.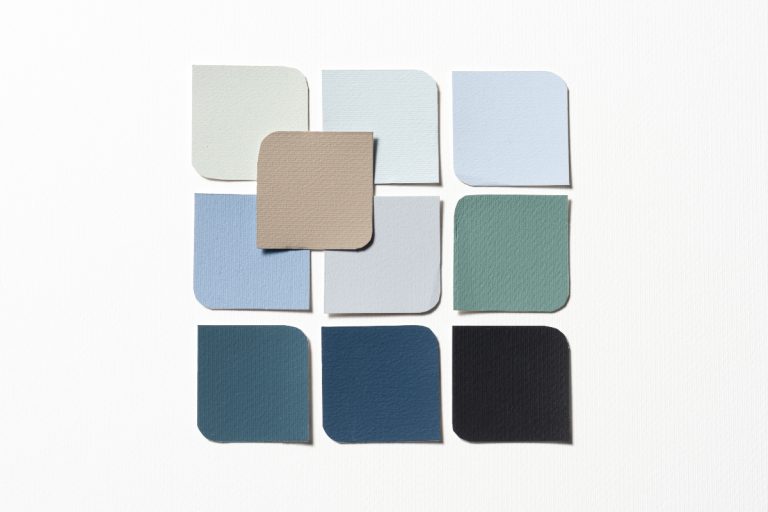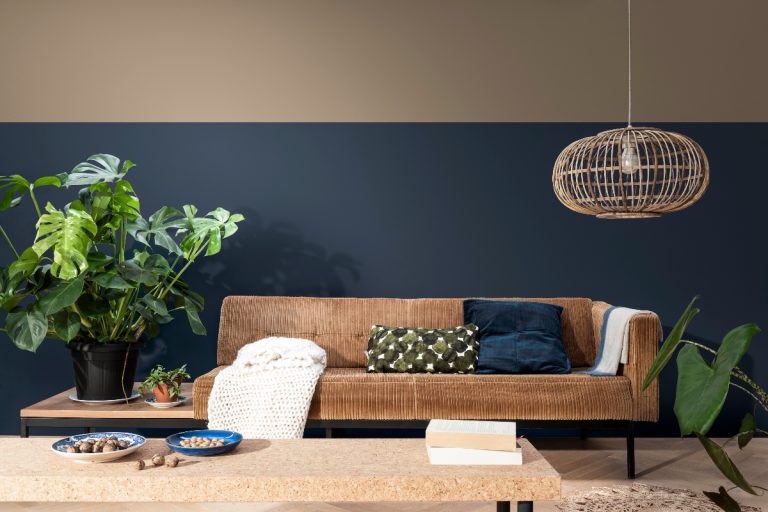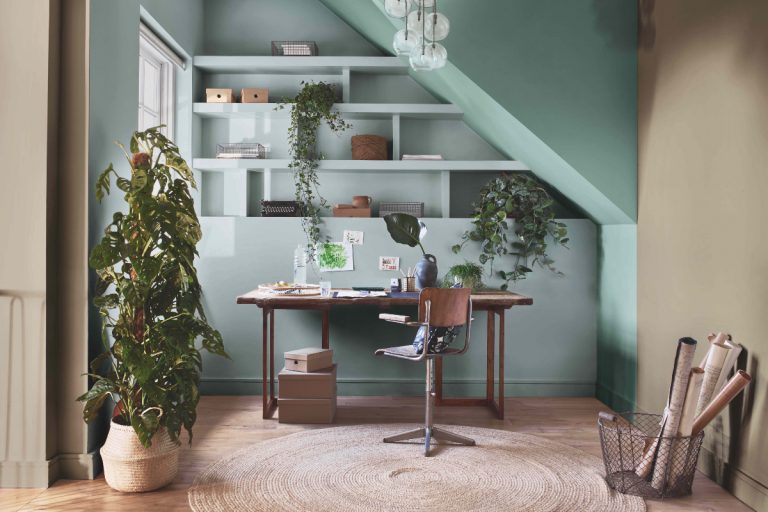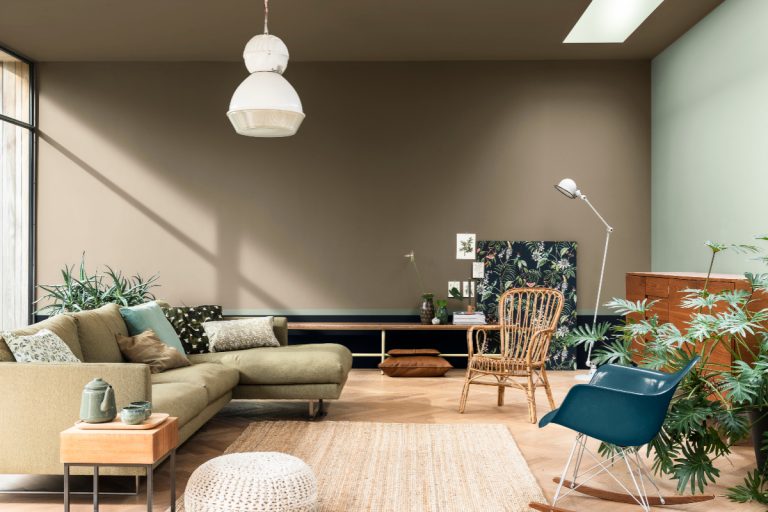 The Timeless palette
Creative Director of Dulux UK Marianne Shillingford says that the Timeless palette is all about "recognising the value of the past and relevance for the future". This colour palette includes warm shades of yellow, gold and red ochre and is balanced by natural and soft hues, such as Brave Ground. Pair this colour scheme with furniture that won't date. Whether you want to create a classic or a contemporary look, this colour scheme will help you achieve that.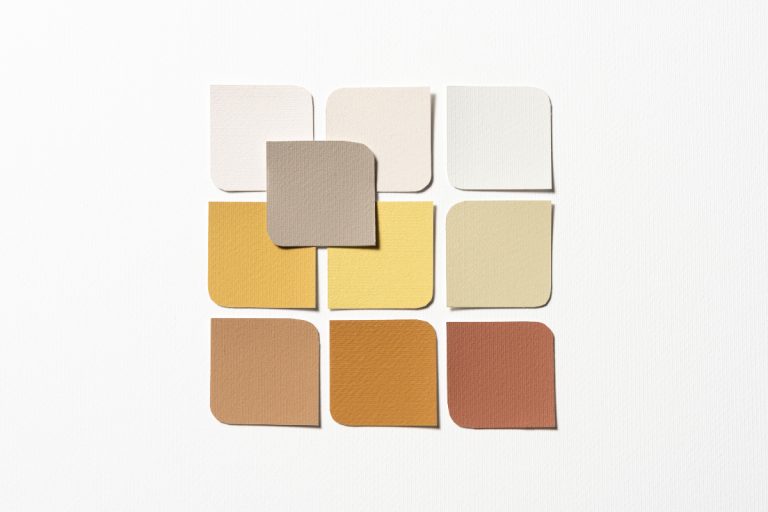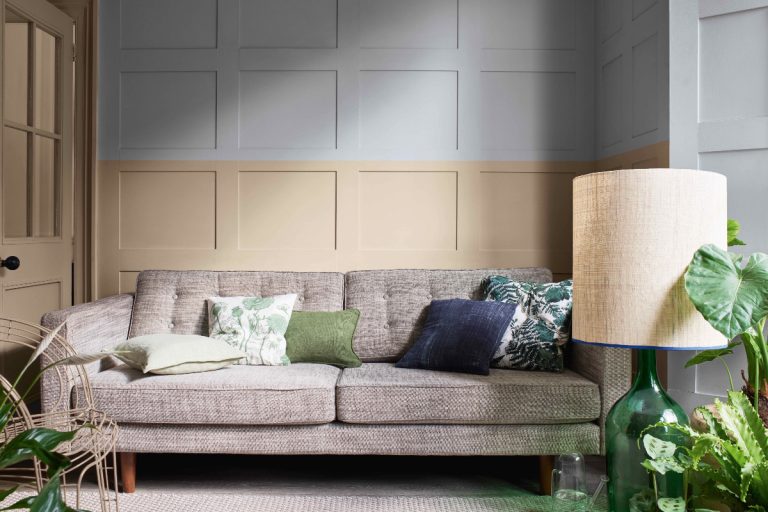 The Expressive palette

Let your creativity flow and design a statement space by starting with Brave Ground as your base and incorporating accents of pink and red. Create a positive design with the Expressive palette – this colour scheme would work great for a work-from-home spot to get those creative or energising vibes going.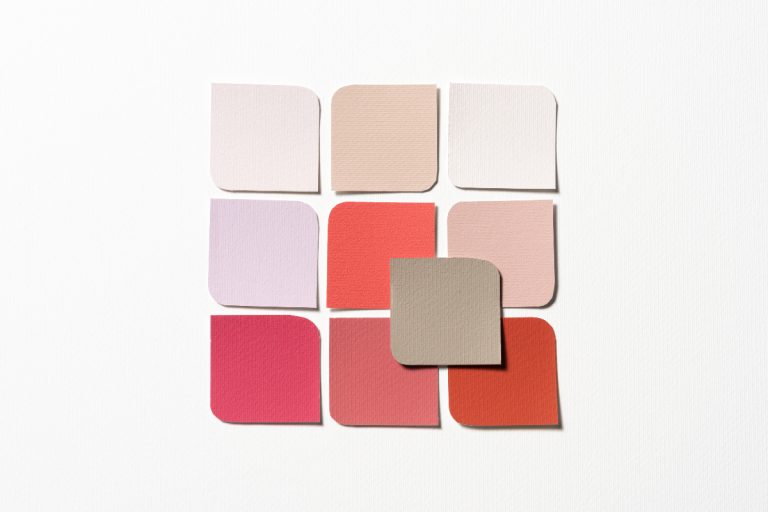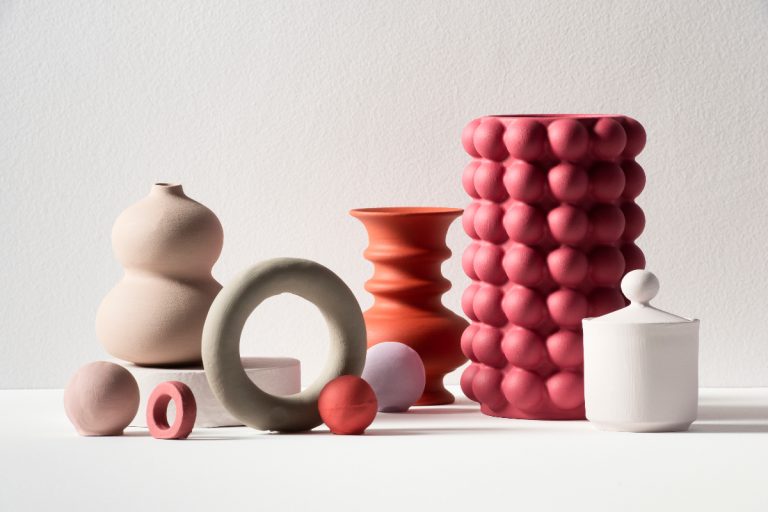 The Trust palette
We've spotted this completely neutral colour palette in many homes and is the go-to for creating a relaxing, laid-back scheme. You can never go wrong with shades of soft greys and browns, right? This scheme works well for a contemporary kitchen, a relaxed bedroom or a spa-like bathroom. I can feel the relaxation already.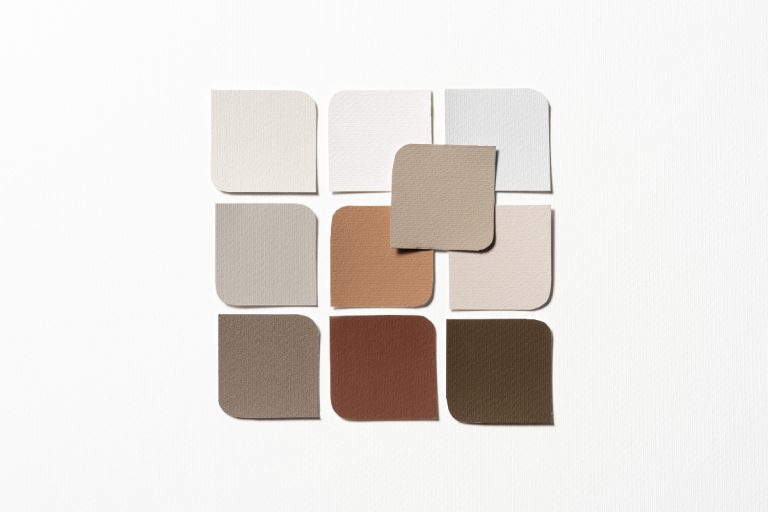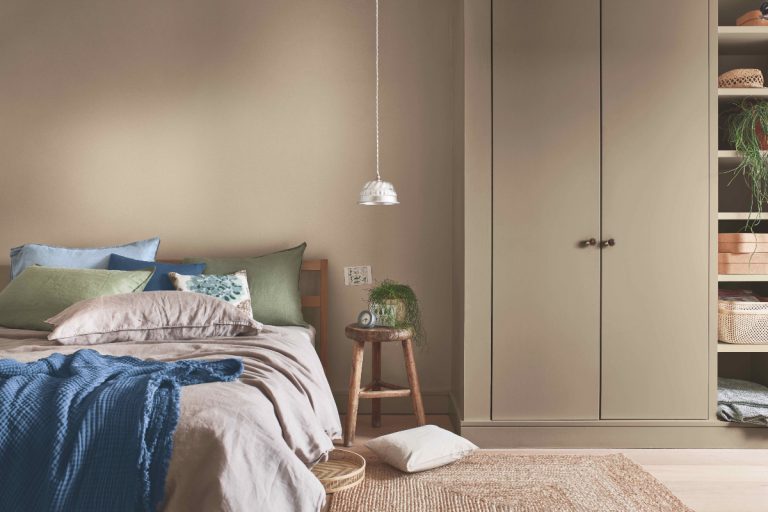 What do you think about the Dulux Colour of the Year 2021? Let us know in the comments…
Featured image: Dulux Colour of the Year 2021: Brave Ground
About Post Author