Let's be honest, designing a small kitchen isn't without its challenges. It needs to have enough worktop space, ample storage and squeeze in the same appliances you'd need in a larger kitchen. So we need small kitchen ideas that will REALLY work hard and make the most of EVERY INCH available.
While small kitchen ideas might require a little more forethought, we have good news. You can still create a pint-sized kitchen that delivers on functionality as well as style. Sometimes so much style and so many clever ideas, they offer a wonderful surprise to anyone using the space.
The key is to really think carefully about what you really need and how you can maximise what you've got with smart space-saving solutions. There are a host of designs and small kitchen ideas out there including smaller appliances, slimmer units and storage solutions that somehow seem to create more useable room. So where do you start?
Luckily for us, @kbbmagazine journo and regular These Three Rooms contributor @luxfordinteriors is on the case. She's found 10 ideas for small kitchens that will make the most of your space – no matter how bijou! Small doesn't mean lacking in style, after all… so let's take a look.
Be clever with your layout
In a smaller kitchen, getting the layout right is, we cannot stress this enough, crucial.
A U-shaped design is great as it maximises storage and ensures the available floor area is used to its full potential, while L-shaped designs are a great alternative for schemes that are part of a multi-functional living area, utilising often-wasted corners.
If you're working with a galley layout, a great space-saving small kitchen idea is to fit pocket doors, meaning you can use the full floor area without a door obscuring any cabinets. Tall units work best, while pull-out racks add efficiency.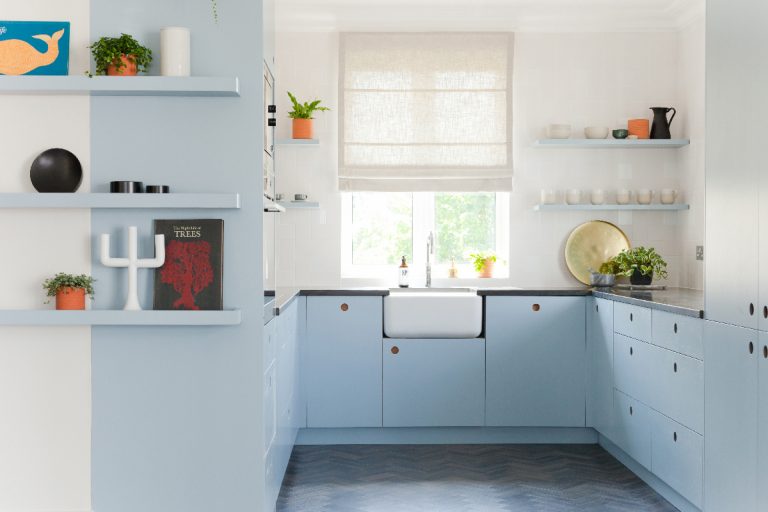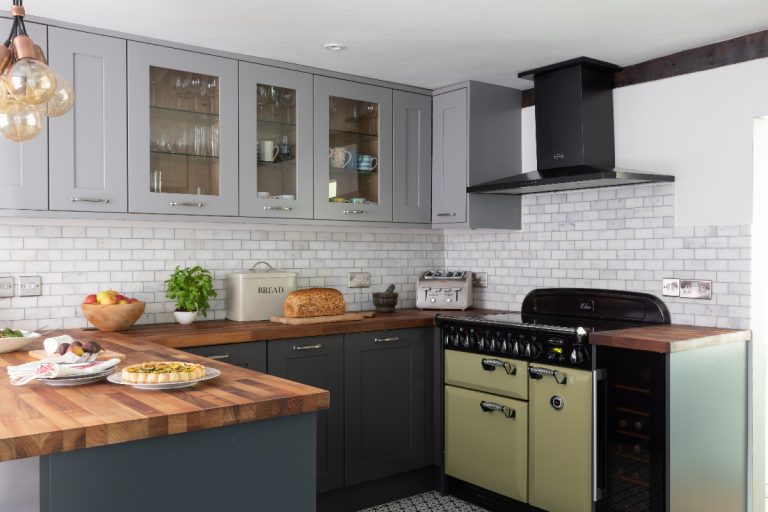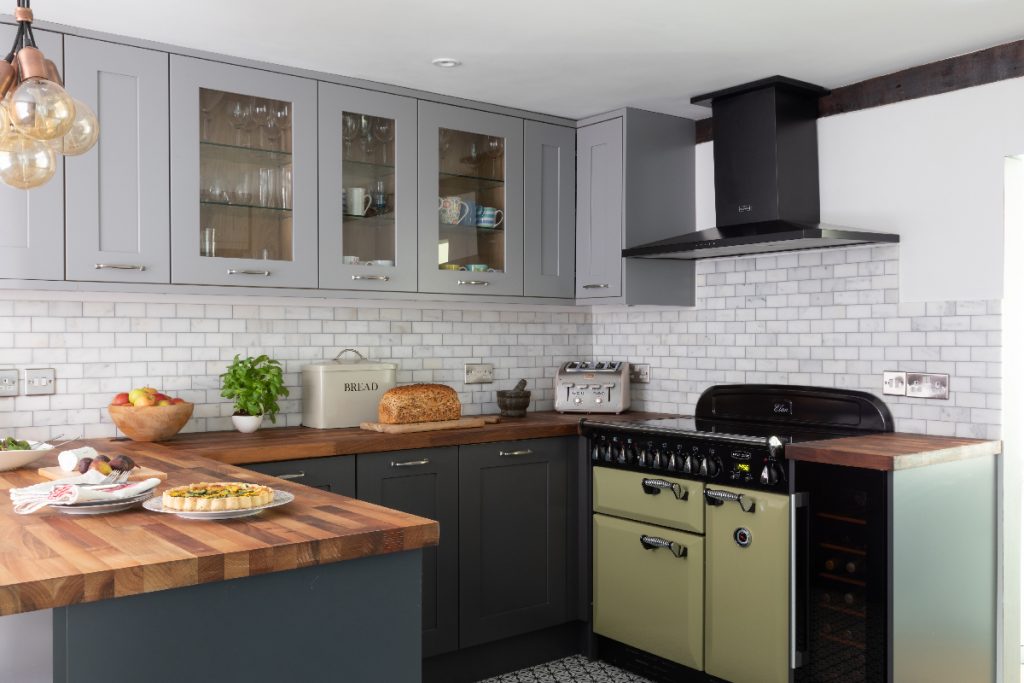 Invest in worktops
Working with a compact space often means your budget will stretch further – and it pays to splash out on high-quality surfaces. Lighter and glossier finishes work well in a small kitchen, as they help to reflect light. If you need to add depth to a narrow galley, try contrasting pale worktops and cabinets against a dark splashback.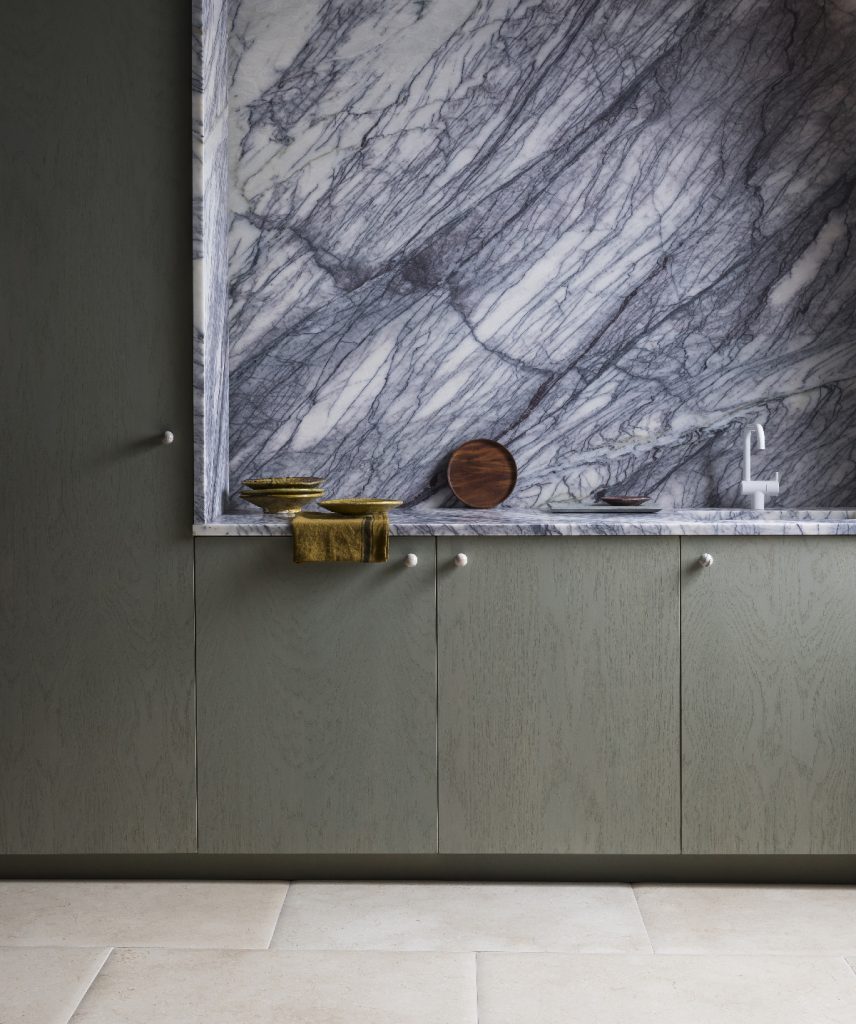 Add some fun to a small kitchen
A classic trick in the interior designer's handbook when creating a scheme for a small space is to make noise in a certain aspect of the room to distract from its real footprint.
Start with flooring. It's a common way to achieve that sense of fun and there are some great patterned tiles available in a whole range of colours and styles so you can really stamp your personality onto your kitchen.
If you want a more subdued look, rustic wooden floorboards, tumbled-edge limestone tiles, or unexpected materials such as terracotta brick are also good options.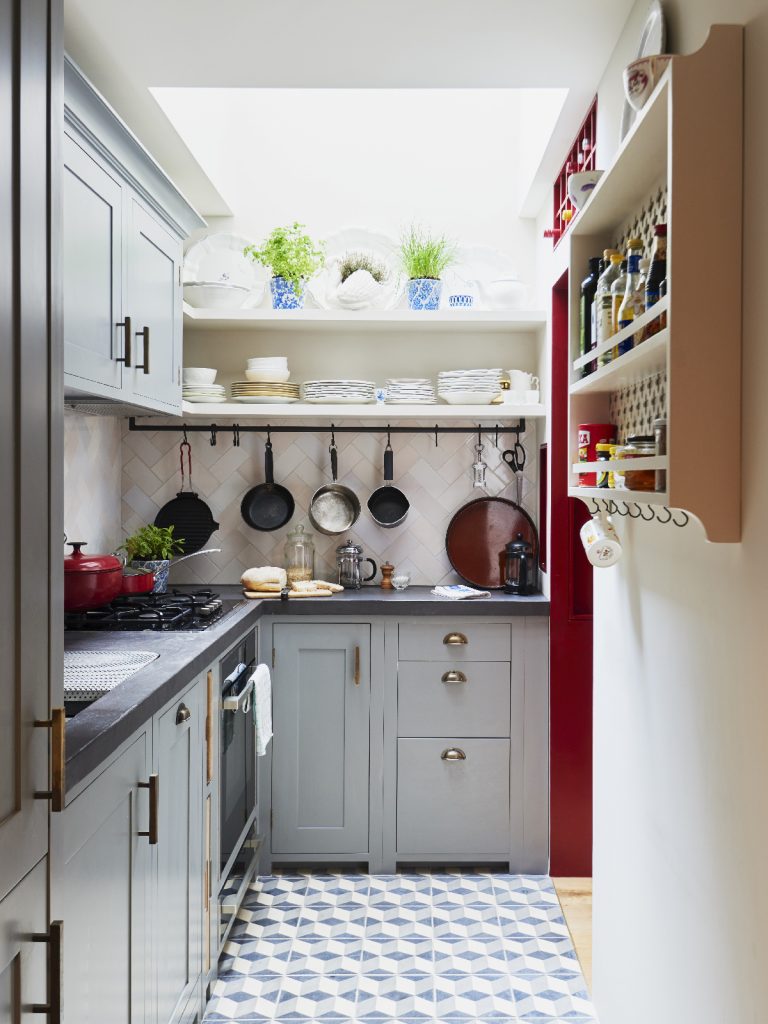 Lighting is always important
Artificial and natural light are important factors in all kitchen designs, but definitely in a smaller kitchen, especially if you're using darker colours. (note: you CAN use darker colours in a small kitchen if the lighting is right – win!).
Create contrast by using moody tones on base units and then add a lighter worktop. Hayley Robson, These Three Rooms blogger and creative director at Day True says this will help reflect light around the space.
"I also like to incorporate feature illumination by using wall or pendant lights in the kitchen, as opposed to harsh strip LEDs. Using decorative lighting helps to soften the kitchen, introduce different materials and merge with living spaces," she said.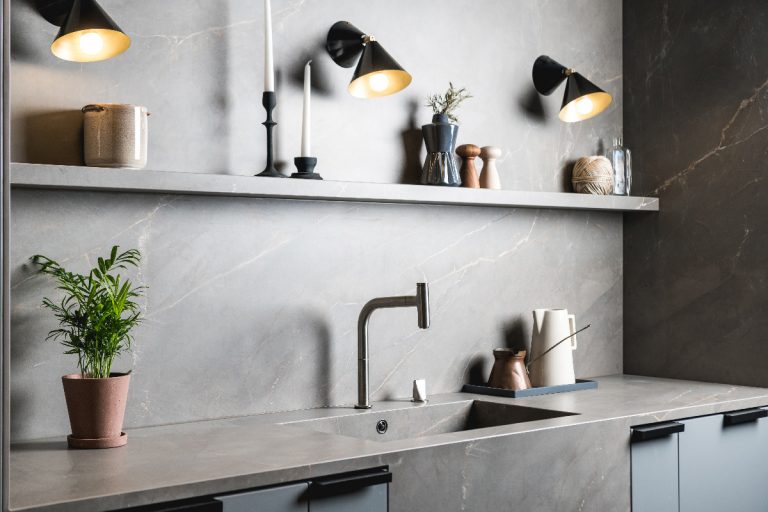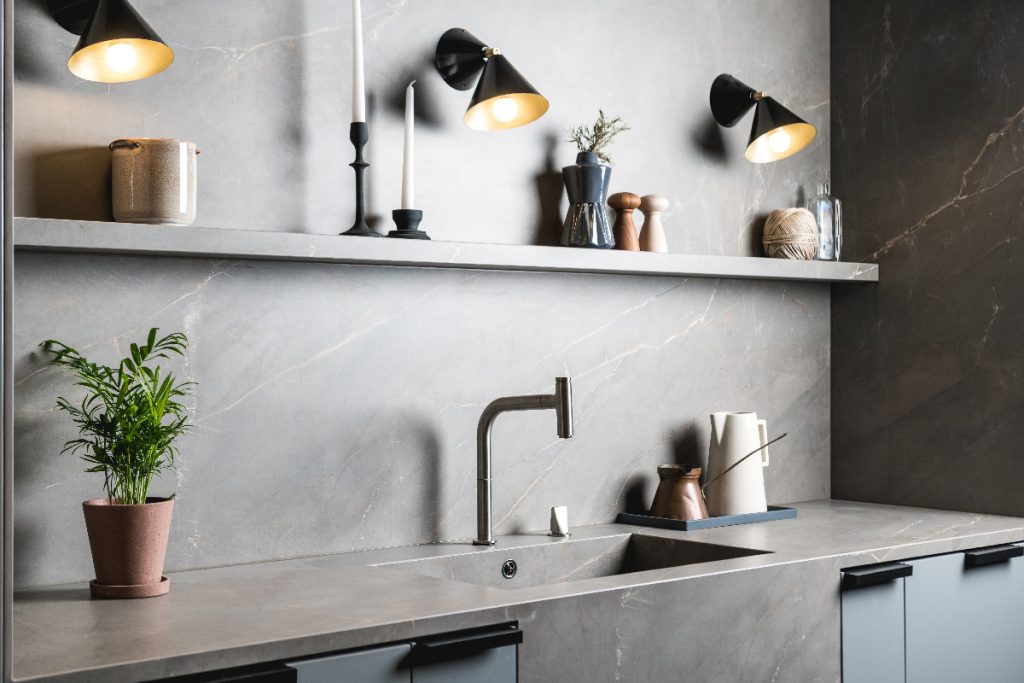 Choose built-in appliances
Look for appliances with handleless doors – they will deliver a sleek and uninterrupted look, which helps create the feeling of space.
Streamline your appliances wherever possible by opting for multi-use designs that increase functionality and save on precious unit area.
Choose hobs with built-in extractors, swap a kettle for a boiling-water tap, and pick integrated designs over freestanding ones.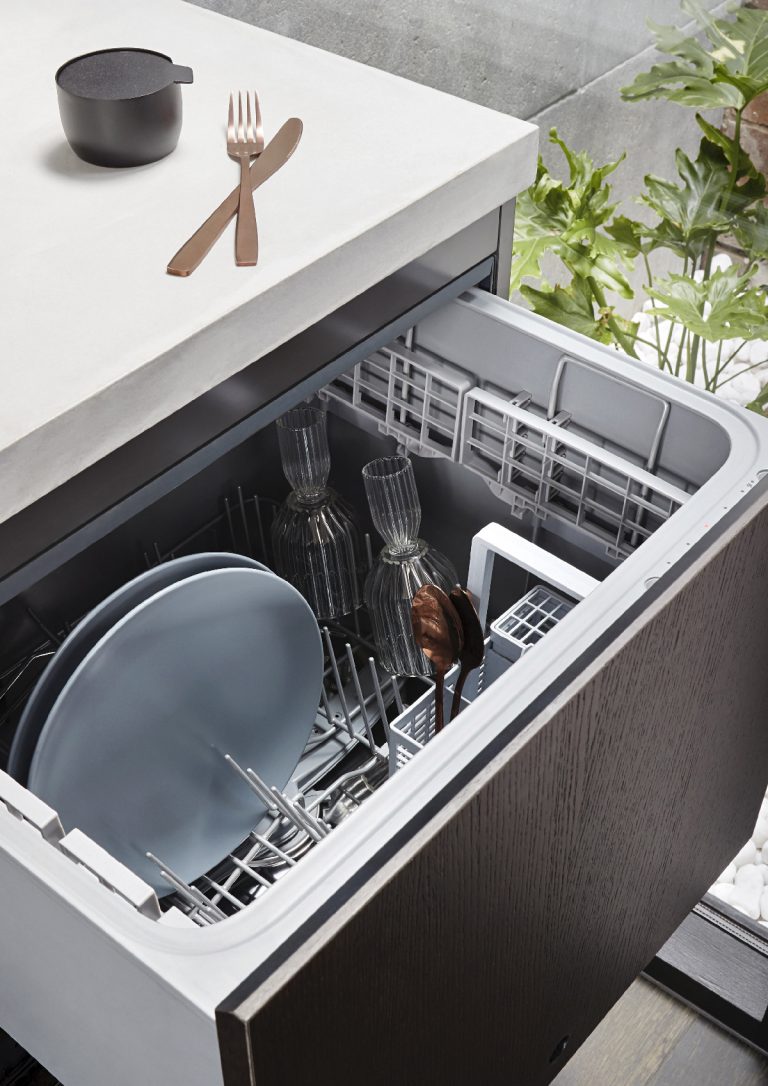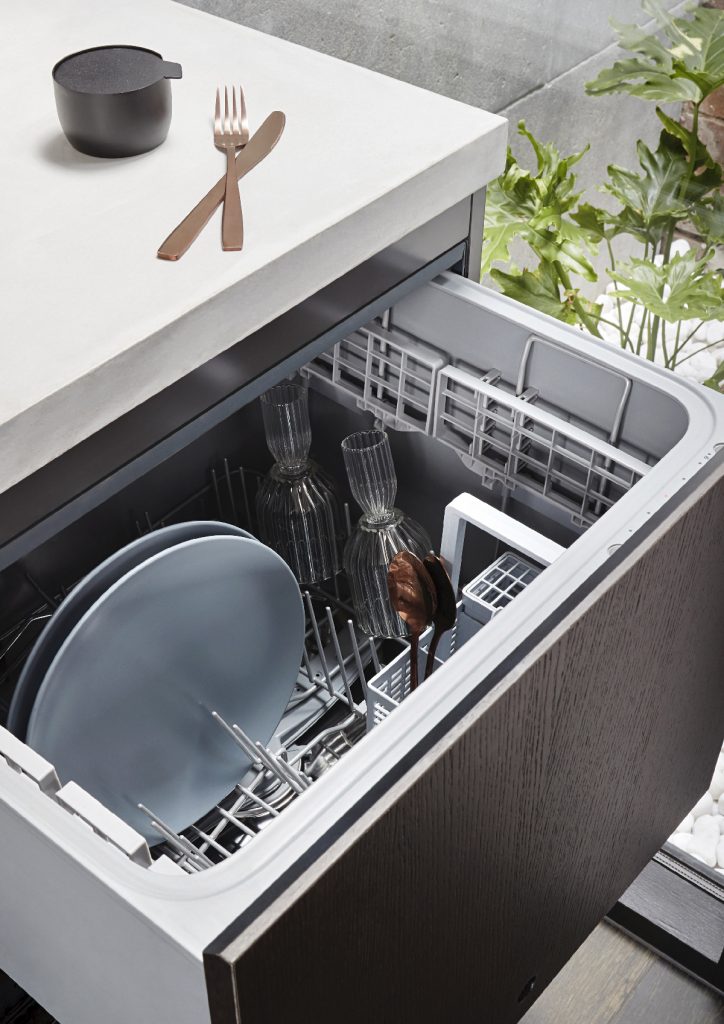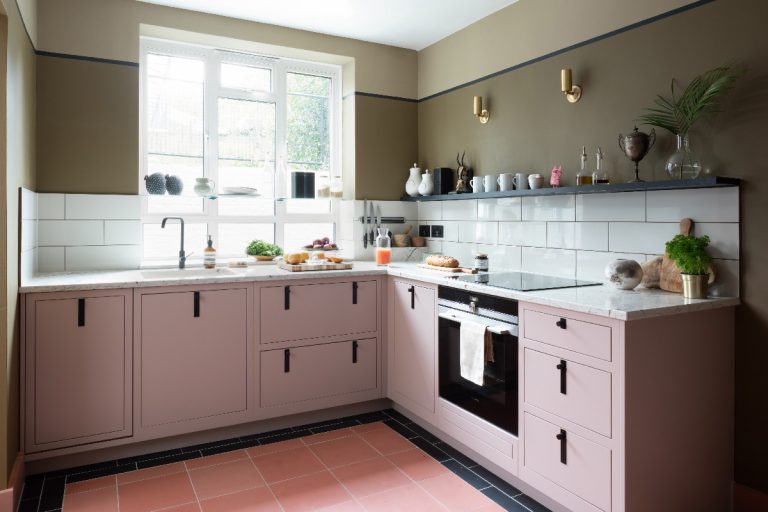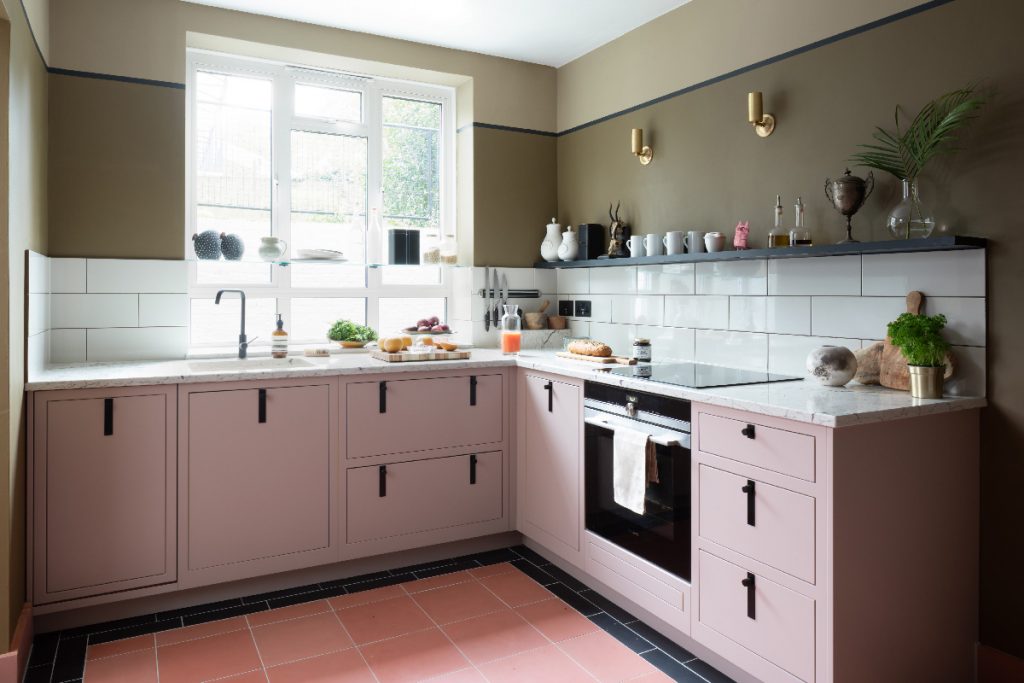 Simple is best
A select choice of materials and finishes will work best in a small kitchen –even if you do decide to add colour and pattern. Limit the finishes to prevent things looking too busy and cramped.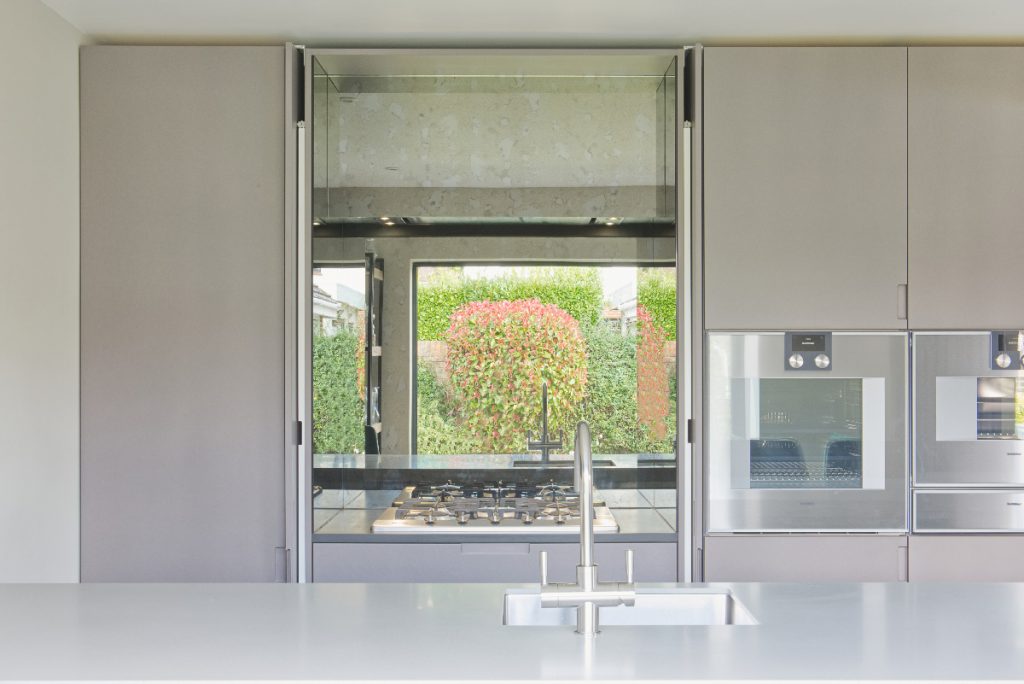 Mix up storage ideas
A solid bank of wall units can make a compact kitchen look and feel even smaller, so switching a couple of them for shelves is a smart way of opening up the kitchen. Or you could forego wall units all together if this won't compromise your storage space. How about open shelving instead as a small kitchen on a budget idea?
Why not utilise the often-wasted space in between wall units and worktops with a mid-way modular shelving unit with a hanging rail for containers and hooks? It's an idea we like a lot.
It's also worth swapping base cabinets where you can for deep pan drawers. They're easier to access and can be pulled all the way out to reveal everything neatly stored inside. Plus you can add utensil trays and dividers to keep things organised.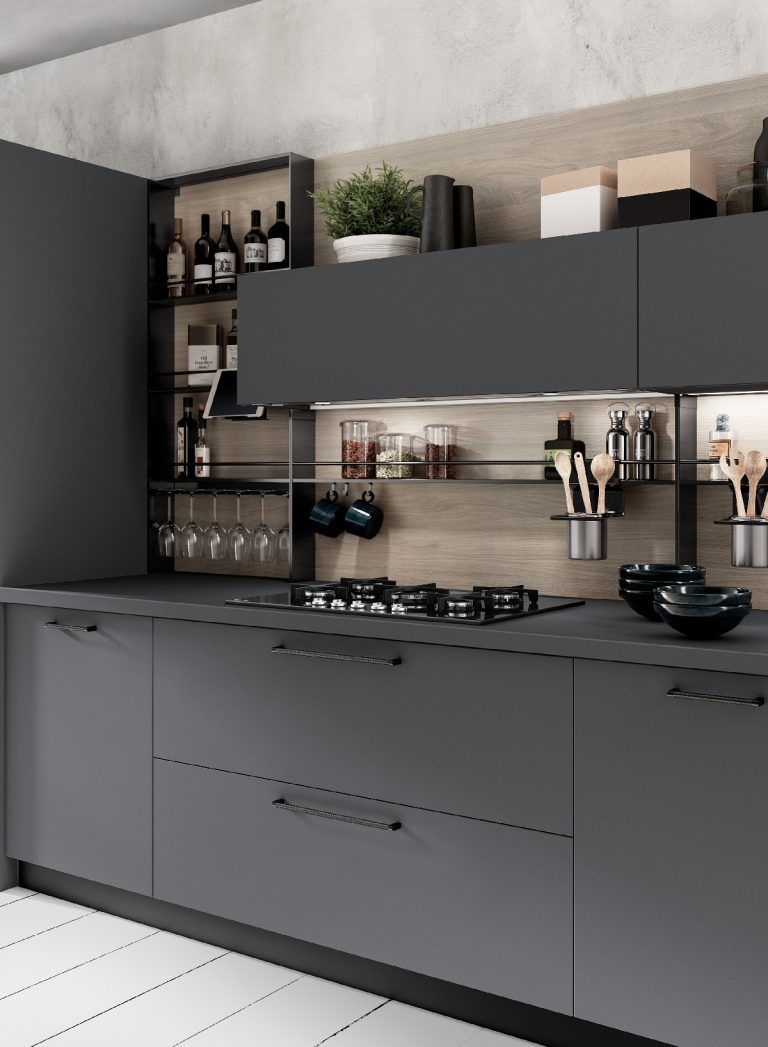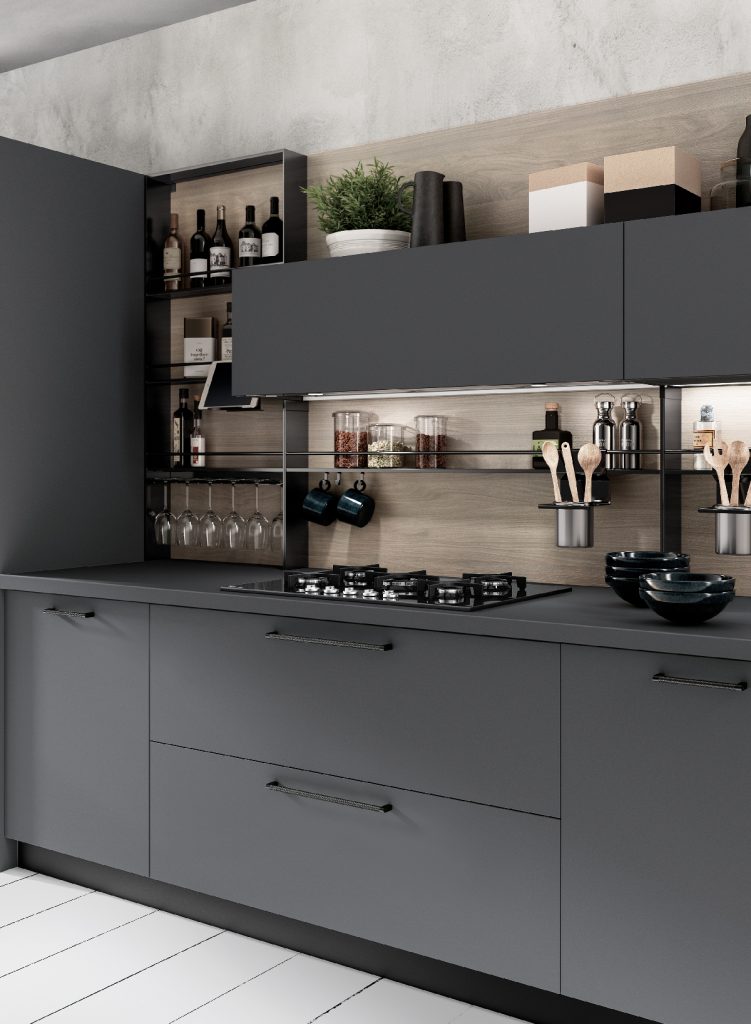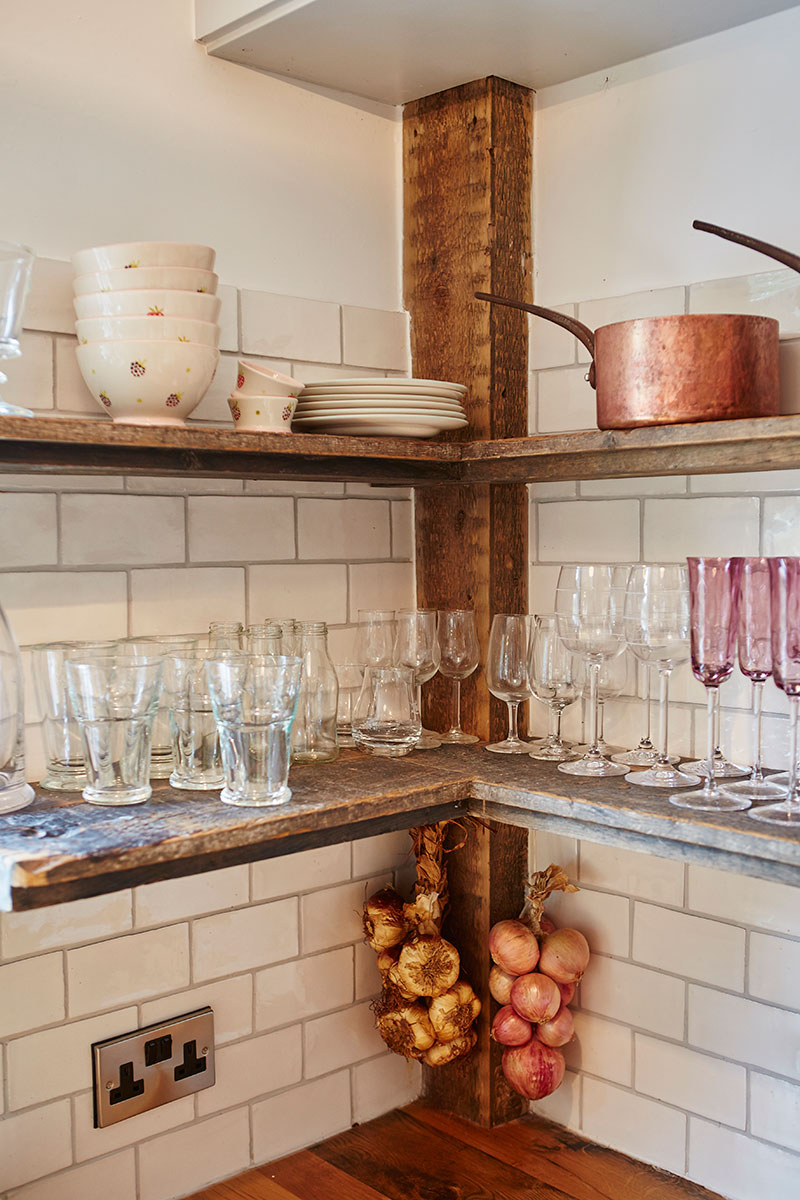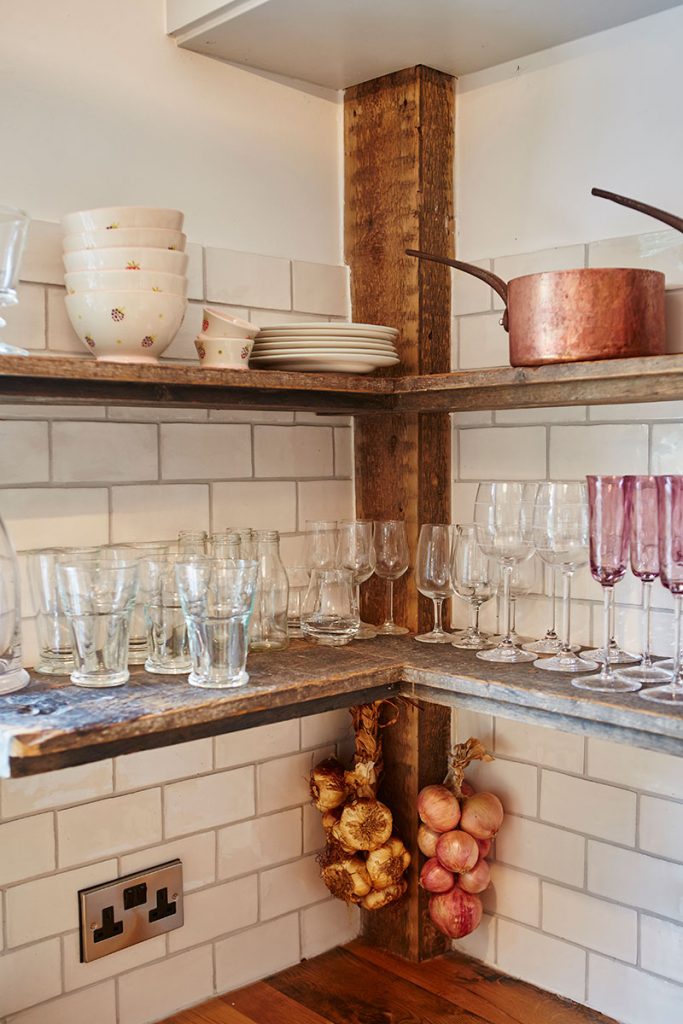 Go for colour
A small kitchen doesn't have to be neutral – break the rules and experiment with shades to create impact and add personality to your space. Yep, you read that right. If you love a colour, go for it. Just make sure to balance it out with lighting and contrasting lighter shades on things like surfaces, tiles, paint and finishing touches.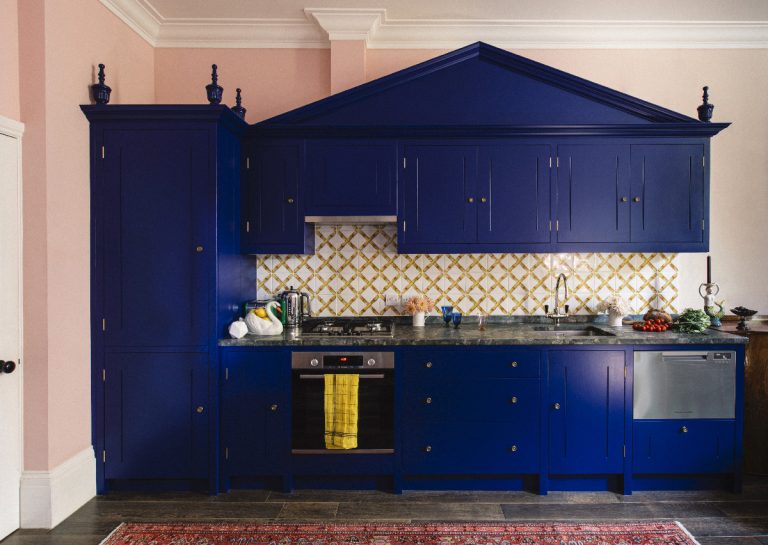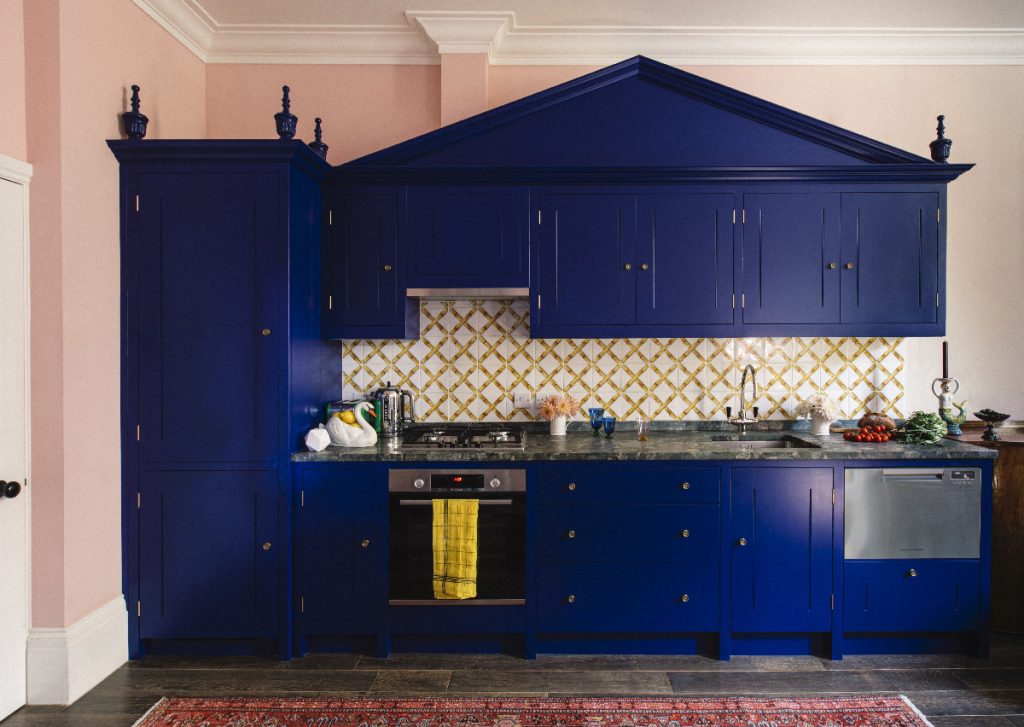 Want an island?
In most small kitchens, unfortunately an island is a no go. You don't want to cram one in for the sake of it and risk losing the efficiency of the space. Trust us, it's not worth it.
But, while fixed island might not always suit a small kitchen, a portable design is a versatile option. This is basically an island on wheels that can be tucked onto the end of a cabinet run. It provides extra storage and an
additional prep zone, plus you can roll it out to use as a breakfast bar or when entertaining.
As a guide, you shouldn't go smaller than 90cm-wide x 150cm-long for an island. So make sure to measure up your space thoroughly to see what works best. If all else fails, a peninsula at one end of a run could also be an option.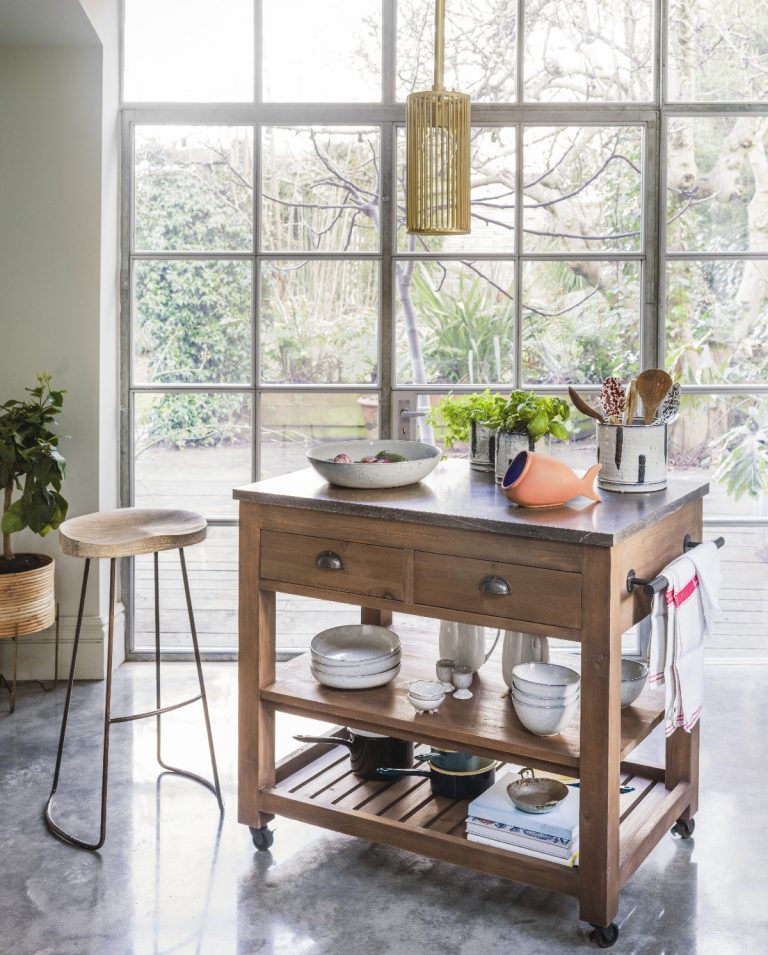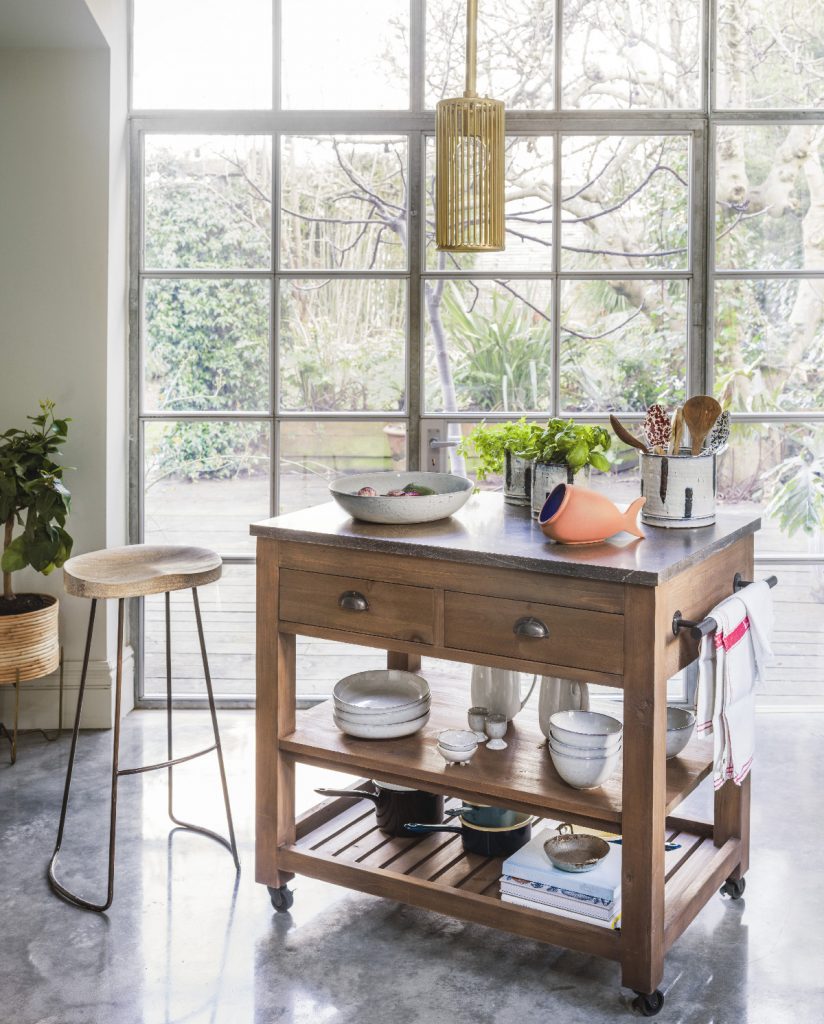 Go for a breakfast bar instead
If you need dining room ideas, it is possible to squeeze a breakfast bar into even the smallest of kitchens. Yes, even if you don't have an island. Shave off the corners and opt for a curved edge for a more efficient design.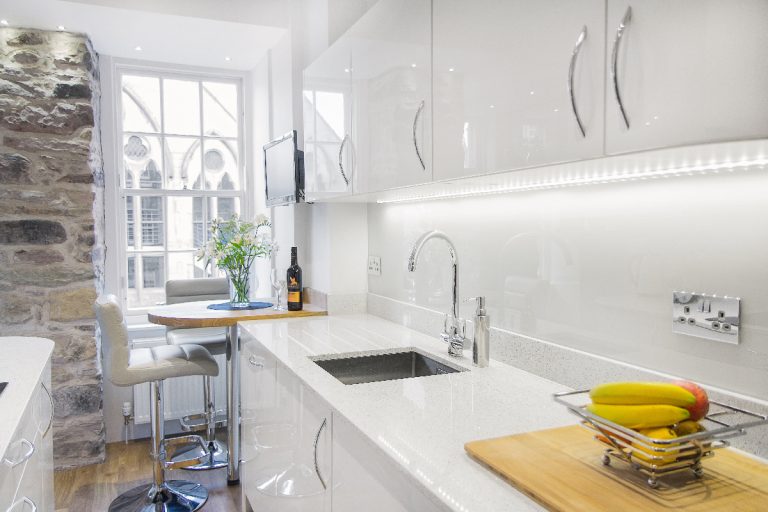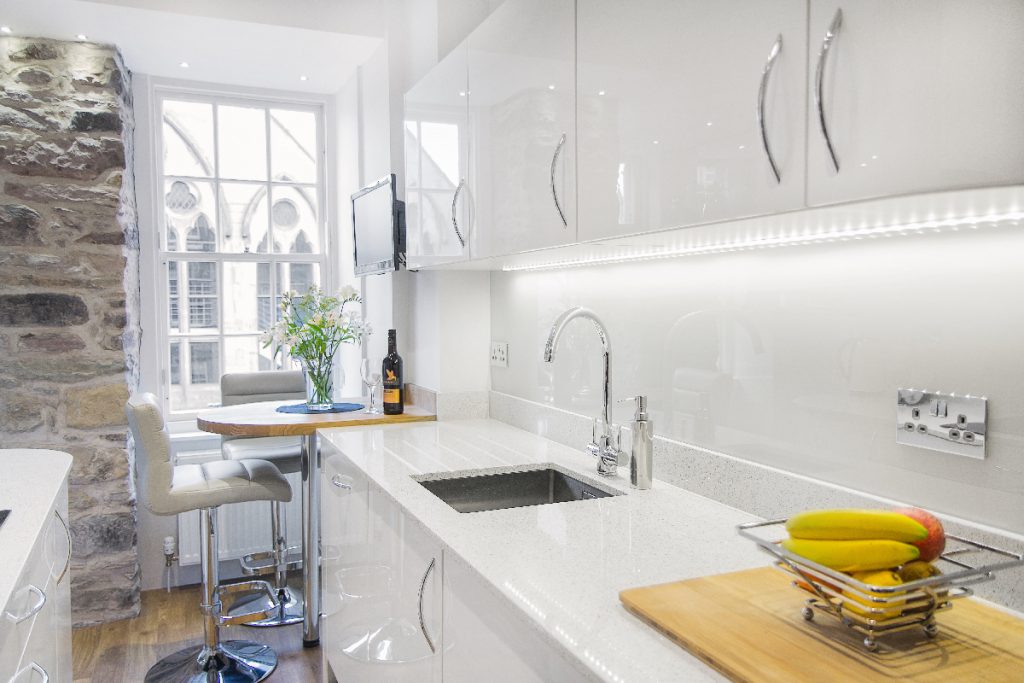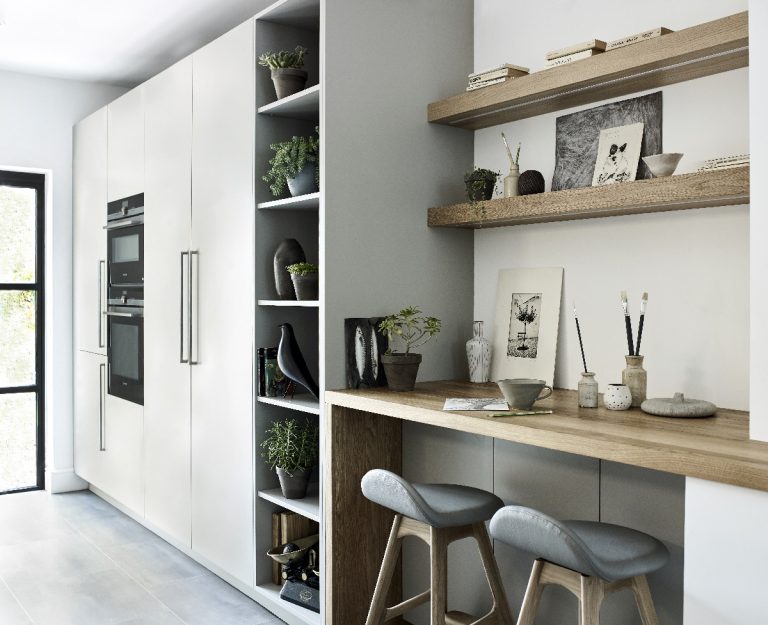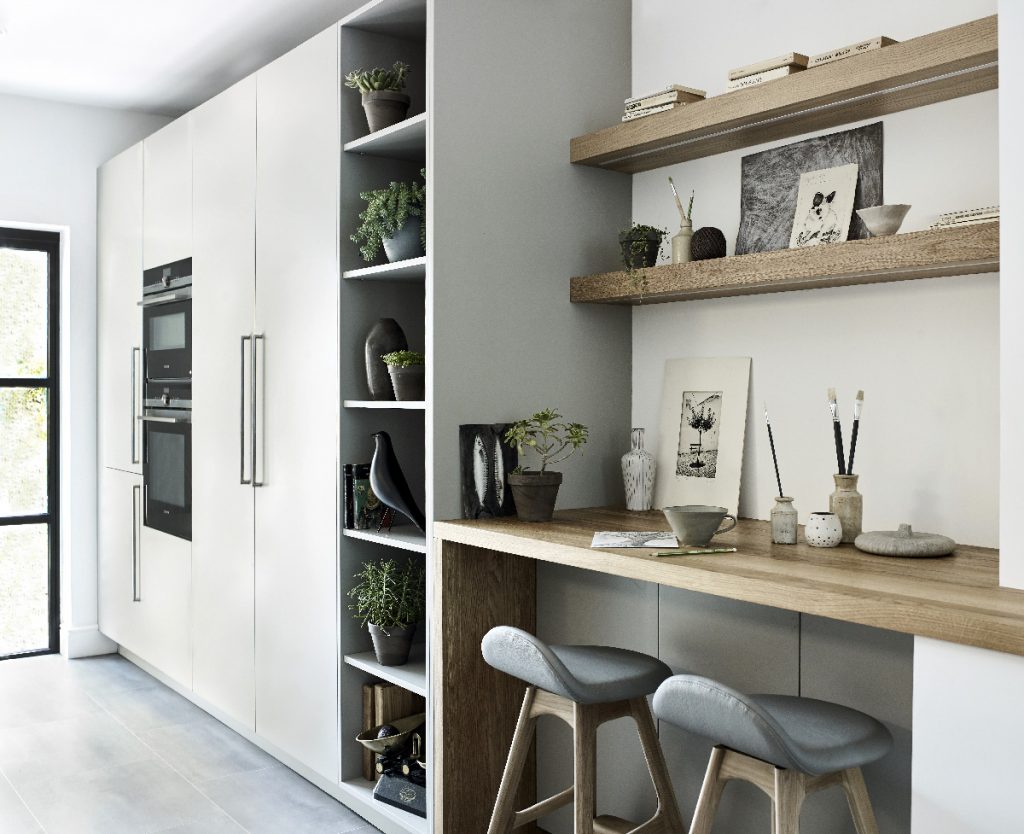 Which of these small kitchen ideas take your fancy? Like we said, with a little forethought, creative imagination and clever solutions, you can make the most of your space. Share yours on Instagram using #kbbmag for a chance to feature.
Need more ideas for little kitchens first? Check out this feature.
About Post Author