Is it just me who struggles to keep house plants alive? I've tried and tried, but my fingers simply are not green – no matter how much I urge them to be. I get it: they need care (but not too much), you need to know how much sun they like, some are needy and some just like to be left well alone and others like what you're doing one day and have called it a day the next. It's a rollercoaster.
There are so many lovely interiors images out there filled with the most beautiful array of house plants and the more I see, the more I want. They bring in freshness, add a touch of the outdoors (which we could all do with more of, right?) and some can be good for the air inside your house. Plus, house plants are simply nice to have around, aren't they? I'm on a mission to improve my house plant parenting skills.
From indoor palms and bonsai trees to miraculous plants and less fussy ones like succulents, plants have the power to purify the air by absorbing toxins and producing oxygen. They can also help you work better as they boost productivity and concentration, which makes them perfect for your home office. What's more, house plants can reduce our stress level and improve our mood – having a little piece from outside world in our home can help bring us joy, right?

Start with succulents
If you are terrified of accidentally killing your plants, then start with small ones. Succulents require minimal to no attention (winner) – you just need to water the soil directly when it starts to feel dry. You can pop one on your home office desk or add a little accent of greenery to your kitchen shelves, but make sure it gets at least five hours of sun.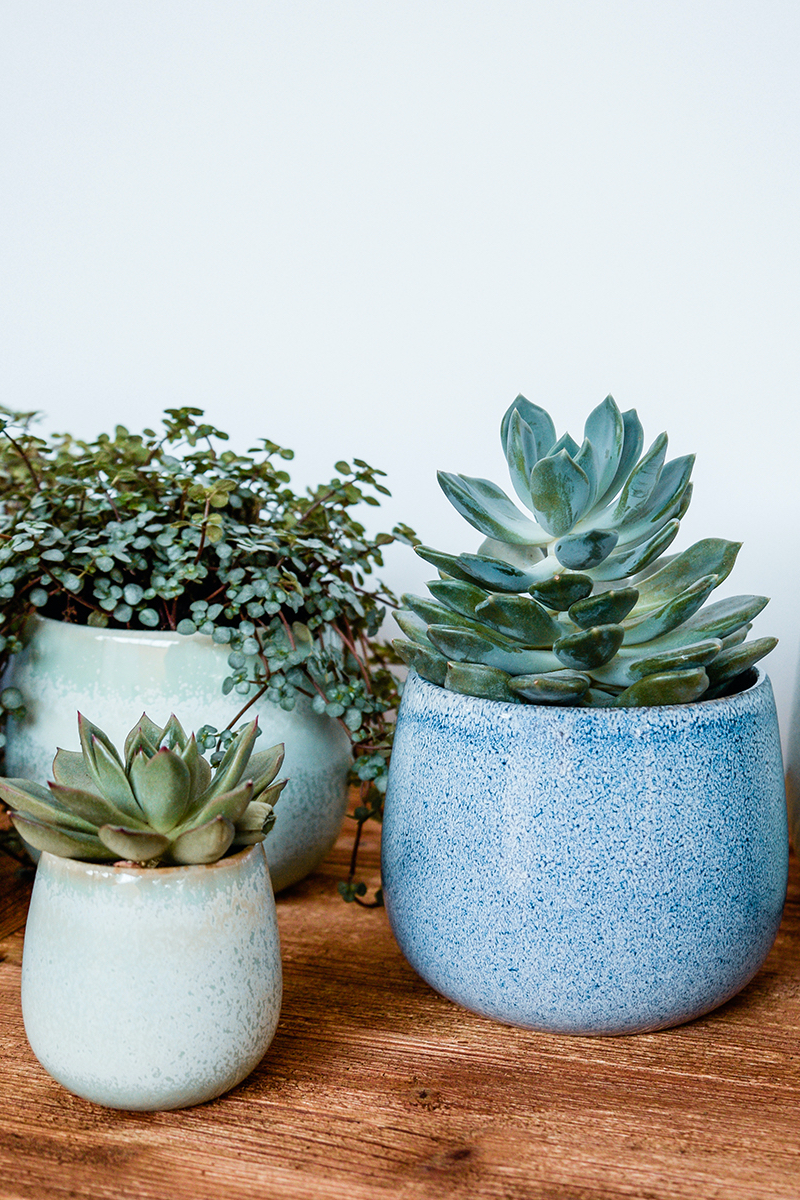 Purify the air
Plants are a source of oxygen and some help to purify the air in our homes and get rid of indoor pollution – how clever these small creatures are. For example, a plant that needs minimal care is the English Ivy – simply set it on the windowsill and it'll set to work. The Boston Fern and Peace Lily also improve air quality while also boosting humidity, as they release more than 90% of their water intake through a process called transpiration where water evaporates from their leaves.
https://www.instagram.com/p/B1X-nTKHZ9H/?utm_source=ig_web_copy_link
Get help sleeping
Aloe Vera has many benefits, from which helping you sleep better due to producing oxygen during the night – this improves the air quality in the bedroom. Place an Aloe on your nightstand – it'll look good too. You can also use its leaves to create skincare products, but make sure you research this before starting. Lavender – with it's heady scent – is also known to have relaxing properties which could help you sleep more peacefully. The Valerian plant has been found to help with insomnia and anxiety, if the root scent is inhaled.
https://www.instagram.com/p/B8Qdvt5n-g8/?utm_source=ig_web_copy_linkhttp://
Go for a style statement
A great thing about house plants is that you can create a specific look – from totally zen or maximalist jungle to cool 70s. To offer your bedroom an exotic feeling, place a Parlor Palm near a window (so it gets plenty of sunlight) in a statement pot. Or bring in a fiddle-leaf fig to add a stylish and fresh touch. Go big with your choices so the house plant becomes part of the décor rather than fading into the scheme – you don't want your choice to look lost in the room, as this will ruin the effect.
Choose bathroom-friendly plants
The bathroom is the ideal place for some plants and one or two will really liven up your space. Make something of that plain corner in your bathroom with a tall bamboo plant, a spider plant or a Yukka tree. These types of plants thrive in humid environments which makes them ideal for any bathroom, plus they're fairly low maintenance, too – bonus.
https://www.instagram.com/p/BtfviBvFqAf/?utm_source=ig_web_copy_link
If you're superstitious…
Plants such as the money tree, snake plant and orchids are considered by some to bring prosperity in the home – add personality to your kitchen with a classy orchid and boost your good luck at the same time. We can hope, can't we? Just remember to look after plants such as orchids carefully with specially-created feed for their delicate nature.
https://www.instagram.com/p/B-FloKHnLM-/?utm_source=ig_web_copy_link
Hang them up
Texture is trending this season – from raffia to rattan – and you can make use of your wall space by creating a bohemian look with earth-toned woven hanging baskets.
Hang trailing plants like satin pothos or peperomia from the ceiling or a wooden shelf to save space.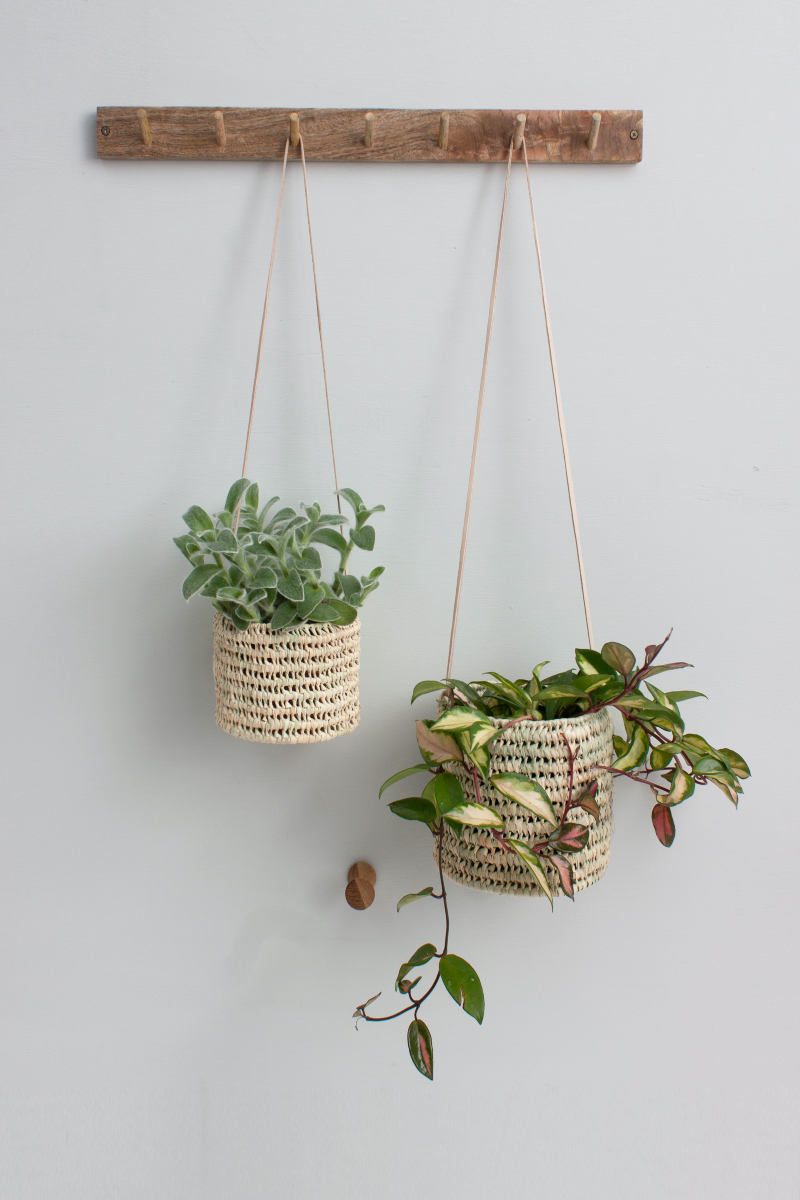 Get a greenhouse
Yes, I'm still talking indoors here, don't worry. If you are a plant lover, create an indoor greenhouse for all your favourite greens – the opportunities are endless. You could even begin propagating your own cuttings and grow more house plants. Depending on the space you have in your home, you can create a greenhouse for your kitchen worktop or a wall-tall one for your bedroom. The plants will love you for it and you'll love the look, we assure you.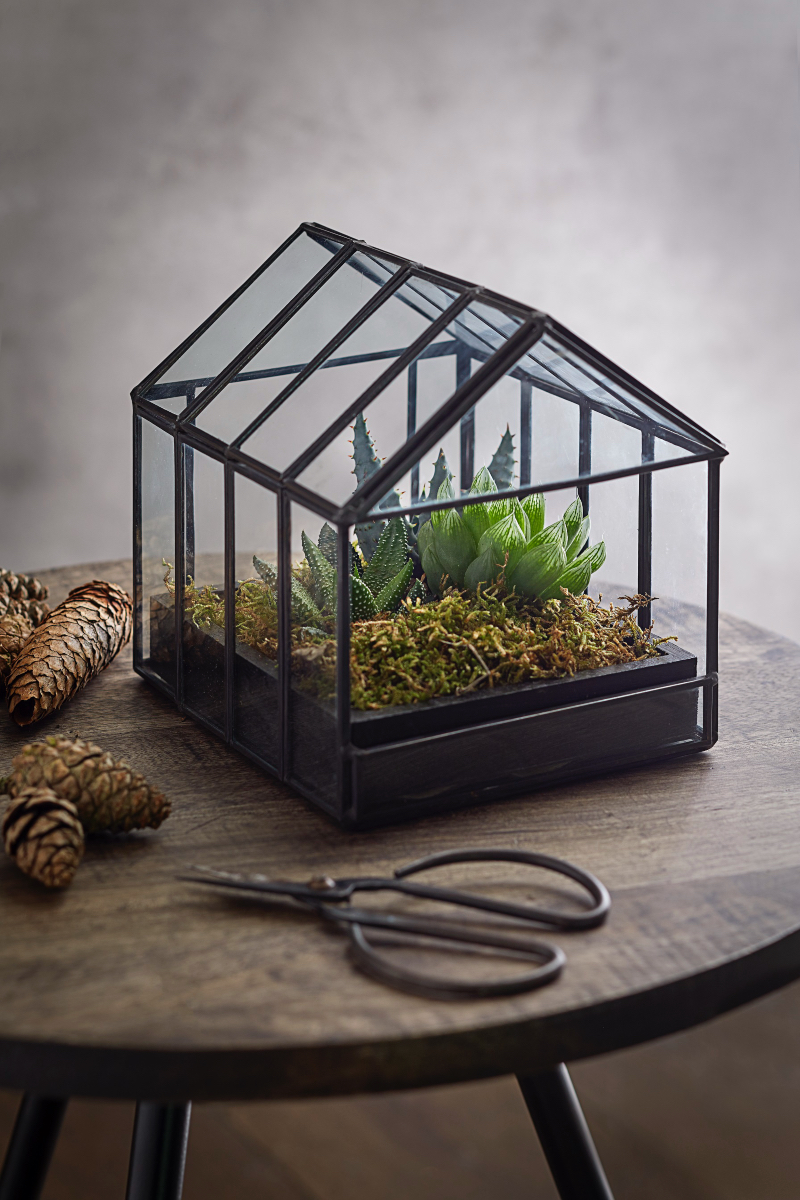 Featured image: Bring the outside in your home with house plants. iStock/ KatarzynaBialasiewicz
About Post Author