I used to believe the moment I "officially" became a grown-up was during university, when I drank my first whole cup of tea – I had to put three sugars in just to make it bearable. I now know that in actual fact I fully graduated to adulthood when I got excited about having both a washing machine and separate tumble dryer – which was not too long ago.
When we first got the keys, the existing kitchen was miniscule, terribly tired, and connected to a separate larger dining room which had also seen better days. Once we knew having a rear extension was possible, we briefly considered knocking down the supporting wall between them to have one large open-plan kitchen-diner.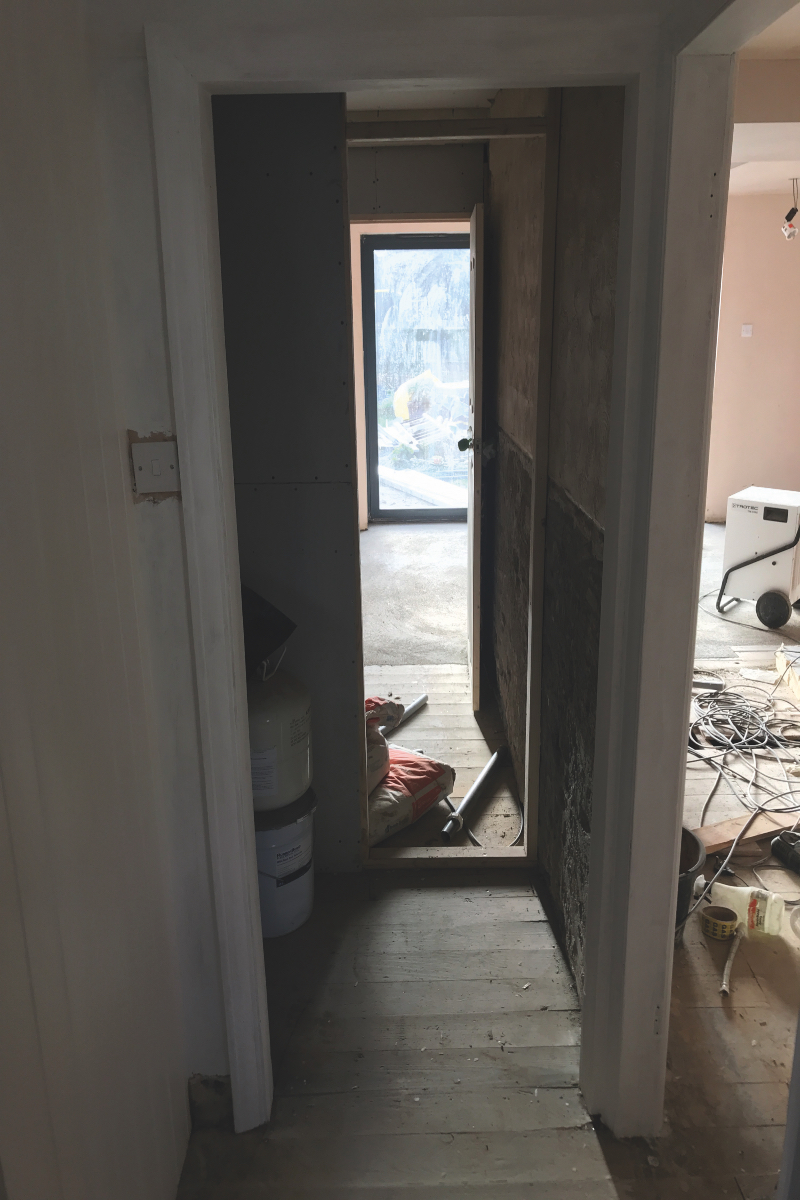 However, our three-bedroom home only had one toilet upstairs and as someone who likes long – and uninterrupted – baths, a downstairs WC was always a must-have. Equally, both from my childhood and speaking to homeowners I have interviewed for KBB, I'm aware of the unapologetic joy of being able to shove dirty clothes, dishes, and other bits and bobs into a utility room, close the door, and be done with it – for a few hours, at least.
That thought made me realise we could accomplish all of this without having to remove the entire exterior and load-bearing walls. Instead, we would create our L-shaped open-plan kitchen-diner in the new 4m extension and split the old kitchen in half to site the cloakroom and utility.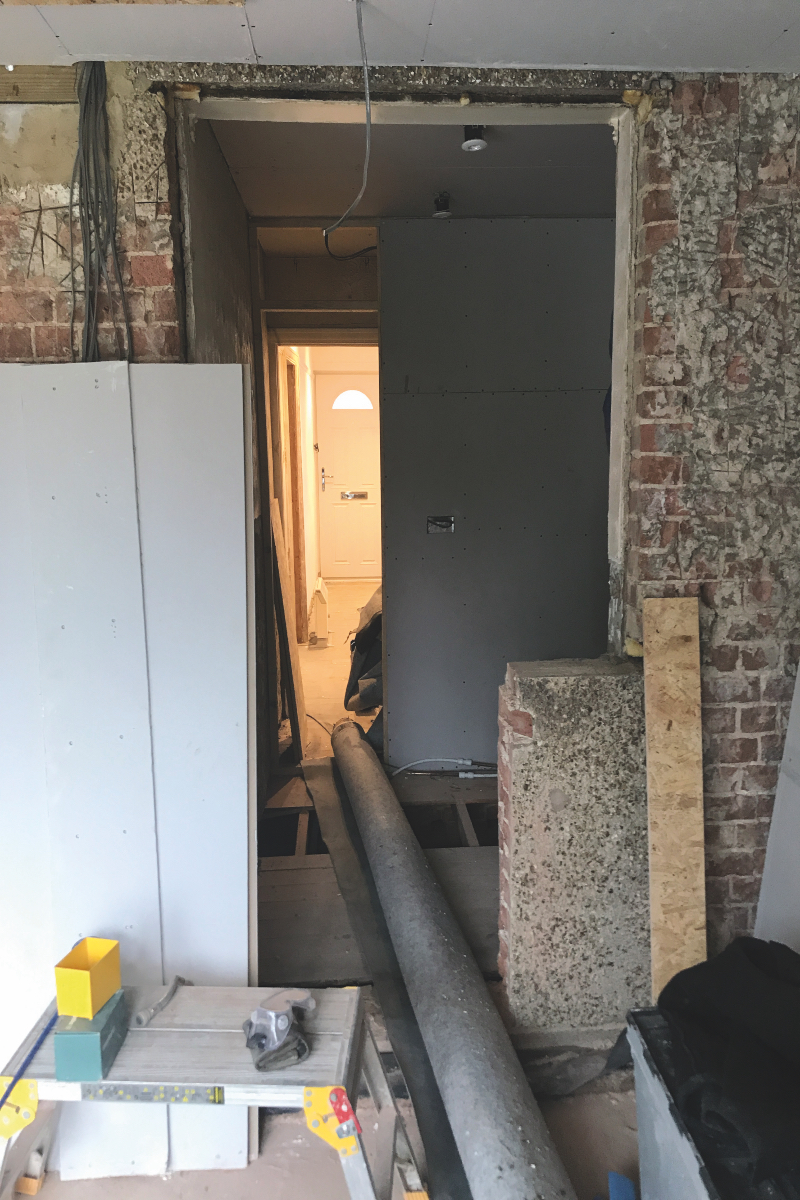 We decided the first section, which included the old entrance to the kitchen, was to be the downstairs cloakroom – mainly because it was easy to access from the hallway. There was also an old cupboard area that the fridge used to sit in, tucked around a corner under the stairs.
This was the perfect place to hide the WC, although we did have to put a small lintel above the doorway, which we had widened by a few centimetres, to make the space usable. I also asked to have a curved ceiling in this small cubbyhole section, for some added interest.
To save on space, we chose a small but deep corner basin and a towel rail that doubles as a radiator – all of which were installed by our family friend Russell, who helped us replumb the house at the beginning of the project.
For the décor, I have planned to tie it in nicely with the kitchen – including lots of dark colours and brass accents. Plus, what is a downstairs toilet without quirky wallpaper?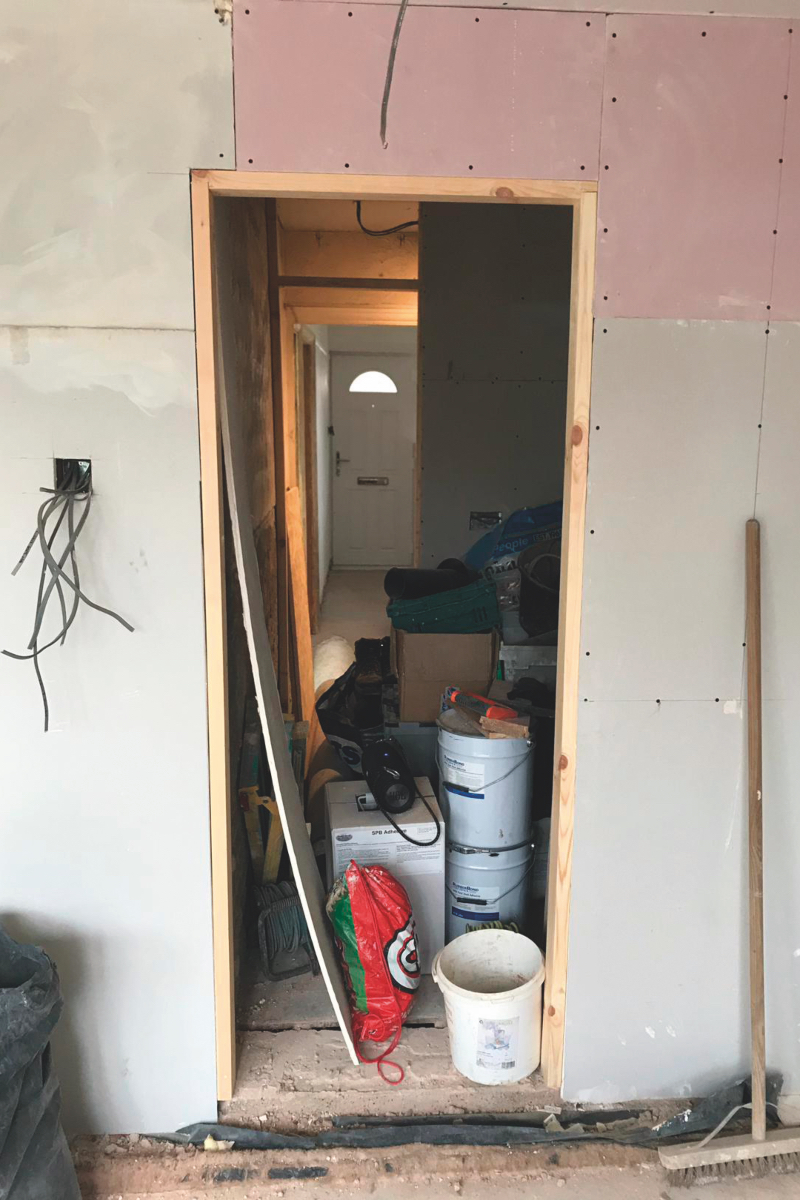 Thankfully, the space's former life meant there was plumbing. We were concerned it would be too small, as it only measures 1.8 x 1.8m, but solved this by placing the tumble dyer above the washing machine on a specially designed mount – all of which Russell installed, too.
Next to this laundry tower now sits a small freezer, as we only have a fridge in the kitchen.There is no cabinetry in the utility for now, although we eventually do want to fit some units for extra storage – instead, we spent the money on quality appliances.
So while there will be nothing but white goods in there for a while, it's going to be wonderfully practical – perfect for when guests pop round unannounced and I need to hide clutter. Now all we have to do is put on the first load of washing – is it strange that I'm excited by this?
Follow the renovation progress @newlywedandrenovating
Featured image: The adjoining cloakroom and utility.
About Post Author