So, you've reached the point in your bathroom renovation where it's time to think about the age-old question: bath or shower? Or maybe a combination? And if it's a tub – which style should you go for?
While I can't help you settle the shower vs baths question, I'm here to shed some light on the pros and cons of different bath styles.
The two main 'players', if you wish, are fitted and freestanding designs, but we'll also look at semi-fitted solutions and the benefits they offer.
In the end, of course, it always comes down to personal preference – and the opinions are as broad as the designs on offer. For some, it has to be a freestanding tub because nothing else feels like a proper luxury, while others follow the 'I don't mind, as long as my whole body fits inside' approach.
Before anything else, I must say that when adding a bath into a space that didn't have one before, always make sure it is actually suitable.
You have to look at the plumbing, yes, and make sure to pick suitable flooring that can cope with getting wet – but even more importantly, check the flooring can hold the weight. This is especially crucial when fitting the bath on any level above the ground floor.
So, onto the main question we go – what are the pros and cons of different baths?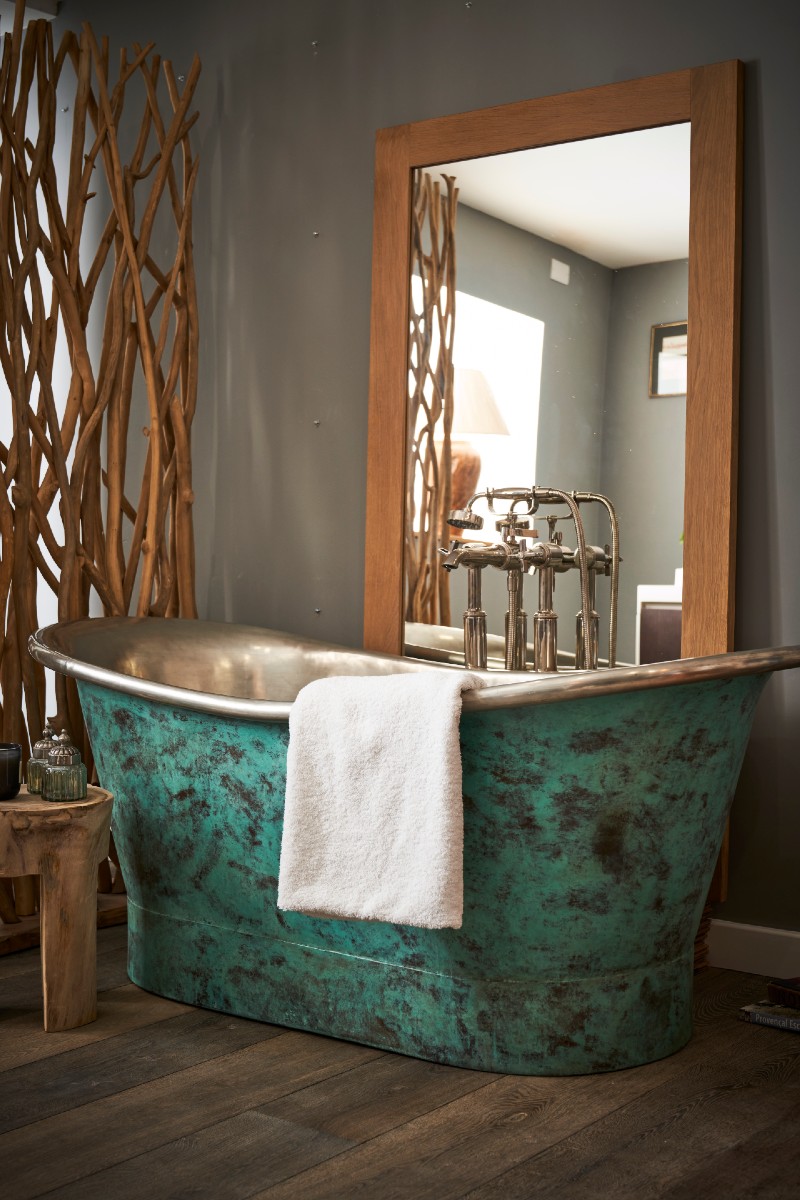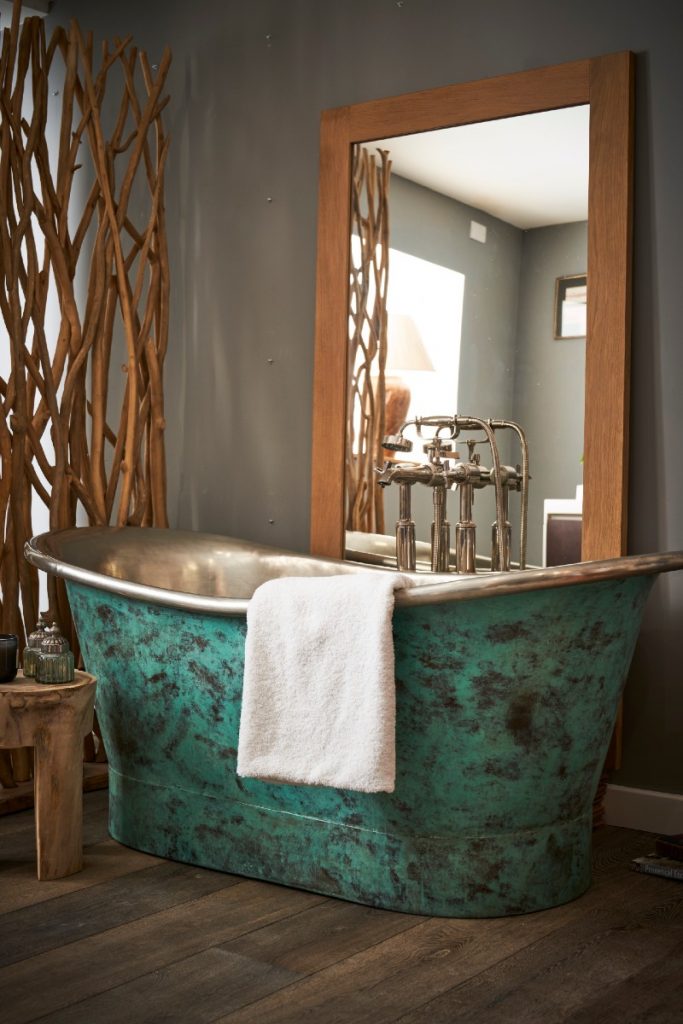 Freestanding baths
As the name suggest, these kinds of tubs can generally be placed anywhere in a room, as long as there is sufficient plumbing. There is no need to fit it within a surround or against the wall.
In terms of looks, a freestanding design will really allow you to express your style – whether you're going for a dreamy claw-footed vintage style or an ultra-sleek contemporary tub.
While having more design freedom is great, one of the disadvantages of a freestanding bath is that your home might simply not be able to carry it.
Most modern designs are made from acrylic, which is comparatively light, or cast iron with a porcelain finish – which is much heavier. And while the same applies to fitted baths, freestanding tubs are often larger, so carry more water, which in turn makes them heavier.
However, if you choose a design that's too light and intend to use it as a bath-shower combination, you might also find it 'wandering' through your bathroom, as repeatedly stepping in and out of the tub can shift it.
If you're considering a freestanding bath, always make sure your floor is strong enough to carry it at its fullest weight (i.e. with water and the heaviest person in your household inside). It's best to consult a structural engineer for this.
You may also find that you need to adjust the plumbing, especially if you want to place your tub quite central in the room, which can be an expensive undertaking.
Pros
Lots of looks and shapes to choose from
Flexibility on where it can go
Choice of design
Easy to install (as long as you have plumbing in place)
Get that boutique-style feel
Cons
Weight
Harder to install a shower
Size
Might need to shift the pipework (if existing plumbing isn't in the right place)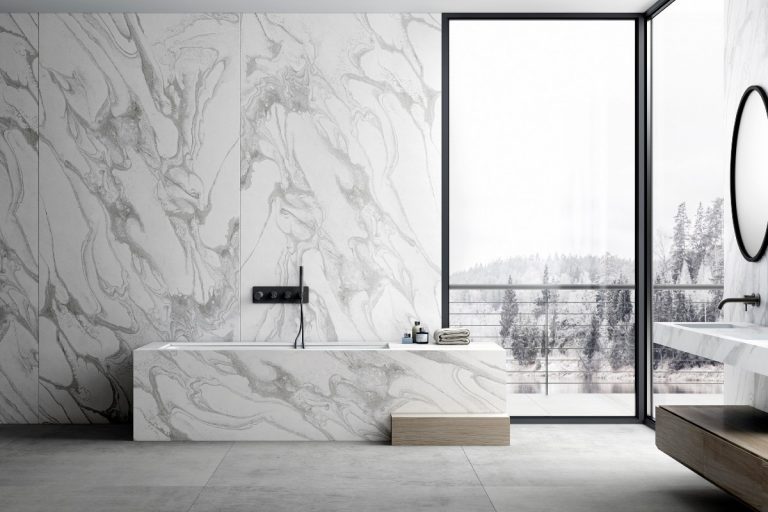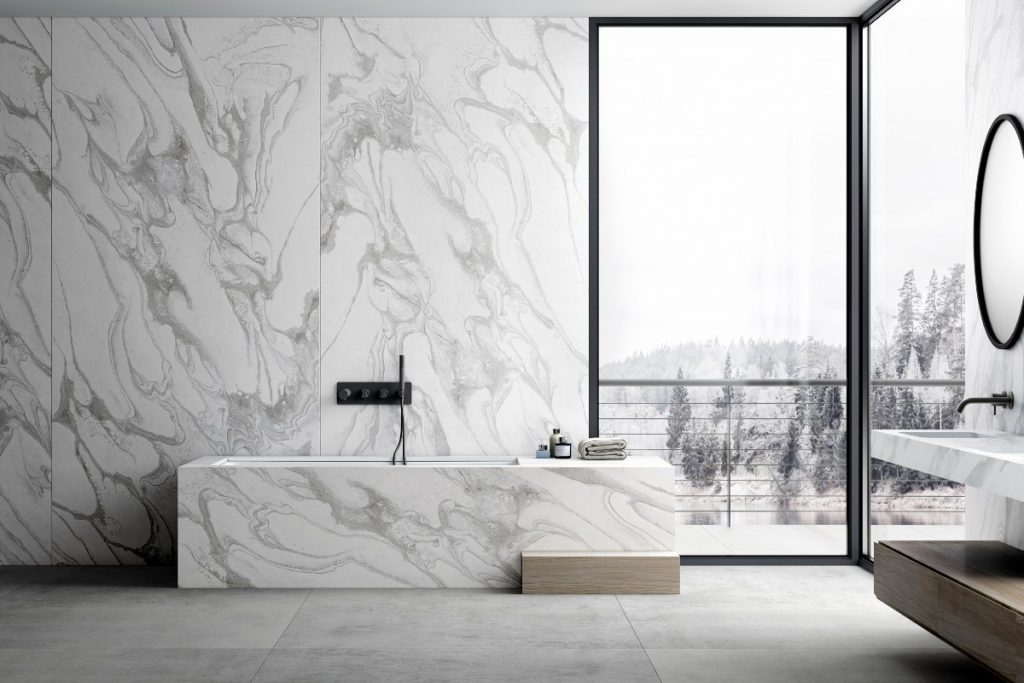 Fitted baths
On the other end of the scale, a built-in bath has walls on at least two sides, as they are often fitted into corners or even alcoves.
This makes it easy to keep water contained and is a great setup if you want to combine a bath and shower in one, as it's easier to add a curtain or glass enclosure as well as the shower head.
Built-in baths also usually take up less precious floor area, as they're tucked right against the wall – plus, as they usually have to be contained inside a surround, they offer some extra storage space on the ledge.
Plumbing may also be easier, as many bathrooms already have piping in place for a fitted tub and it is easy to hide within the bath's surround.
On the other hand, your style options are quite limited, as you can't place the bath anywhere you like. There is also generally less choice in terms of design.You could, however, tile the surround in an eye-catching pattern or a bold colour, for example, to still make a statement.
While the plumbing might be in place, built-in baths will also cause a little more upheaval during installation as they require mounting, sealing, and the reading of the surround.
Pros
Space saving
Better for shower-bath combination
Plumbing in place
More cost effective
Better for high-splash areas
Easier to conceal plumbing
Cons
Limited design choice
Installation might be messy
But what is a semi-fitted design?
This might just be the best of both worlds.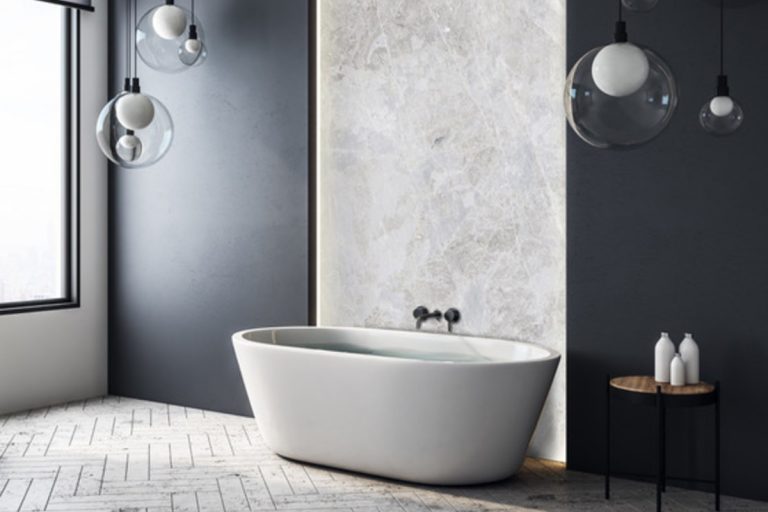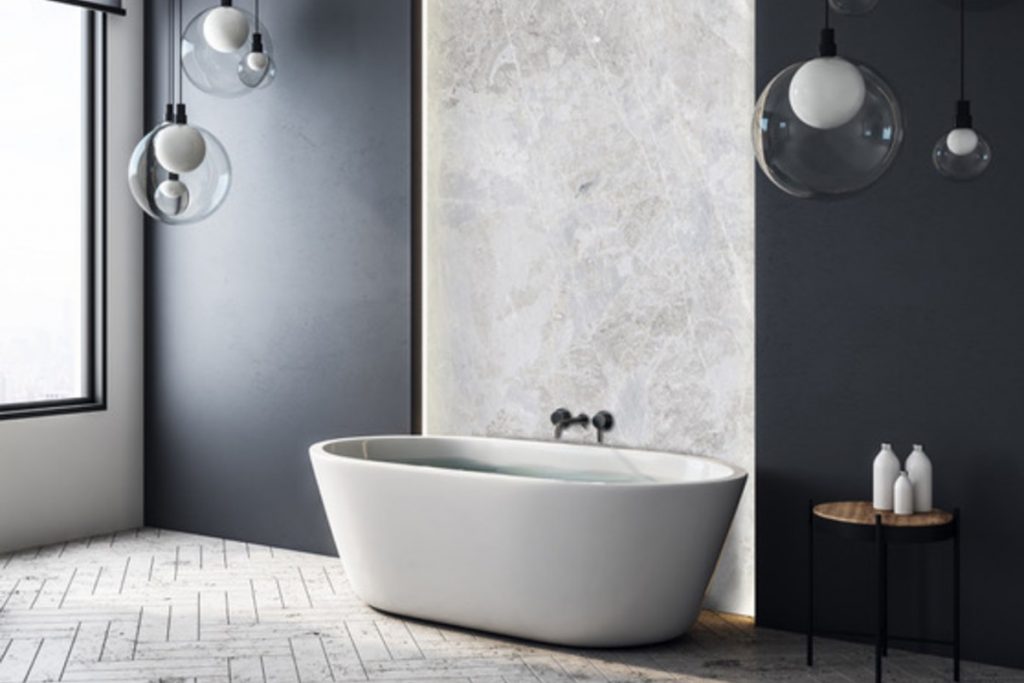 A semi-fitted bath is the closest you'll get to a combination of a fitted and freestanding tub. These designs usually are only fitted to a wall on one side – ideal to hide the plumbing, for example.
The other three sides are free, plus they won't need to be installed in a surround, giving you a little more freedom on the design front.
They usually don't have the additional storage a ledge will provide, unless it's provided by the wall-touching edge, but they look beautiful.
Of course, they won't be as grand as a claw-footed slipper, but there are plenty of designs out there that can be used to make a statement.
However, installing a shower-bath combination might still be tricky, as you'll either need to live with your bathroom being potentially soaked, or have to fit a shower curtain that covers all three free sides.
Pros
Can still hide plumbing
More design freedom than a fitted bath
Cons
Shower-bath combination is tricky
Less storage
So, which one will you choose?
Featured image: Charlotte Edwards sparkling gold portobello freestanding bath, £1599, Blue Sky Bathrooms.
Updated on June 28th 2021.
About Post Author