I have a confession: I love a bath. I have one almost every night, and have done ever since I can remember (the more bubbles, the better). So for me, there was no option but to include a tub into my bathroom when I was renovating.
Of course, I know that a bath isn't everyone's priority – take our editor Lindsay, for example. She's told me she has about three or four baths a year and prefers a nice long shower.
This clearly demonstrates how showering versus bathing is an age-old debate that inevitably boils down to personal preference and lifestyle. Great for relaxing and unwinding after a hard day, baths have have long been linked to a greater sense of wellbeing – perfect for relieving aching joints and relaxing the body – and are great for family life. Showers, on the other hand, can be more practical, quicker, easier, and economical to use, plus take up less space while the most high-tech solutions still offer spa-like experiences.
But who says you can't have both? Here, I've looked at three different ways you can incorporate both a bath and a shower into your scheme.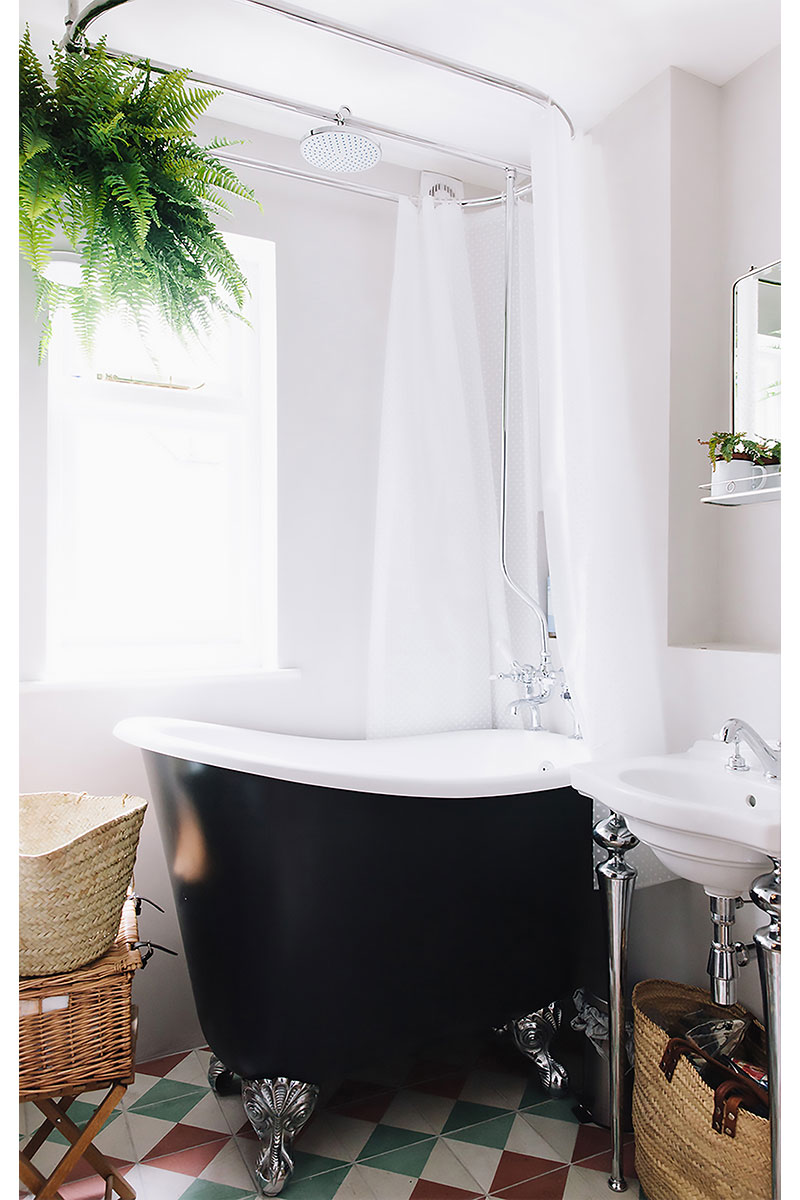 Bath shower combination
For the majority of homeowners, combining their bath and shower is the most cost and space-effective solution – which is exactly what we had to do. And even in the smallest of ensuites, you can now immerse yourself into a compact tub. Other designs include the flat or roll-top, single or double-ended, P-shape or straight, along with many feet or plinth options – so it's easy to find one that fits both the room's dimensions and the look you want to achieve. Or consider low-height tubs, which offer better accessiblity and are useful for future-proofing your home.
Bear in mind that if you are going to have a free-stranding model, you'll need a shower curtain that goes around all of it – unless you want to constantly mop up after yourself after each shower. (Or, you'd have to waterproof part or all of the room – known in the biz as tanking – so the water can drain away, which is quite a tricky job to do).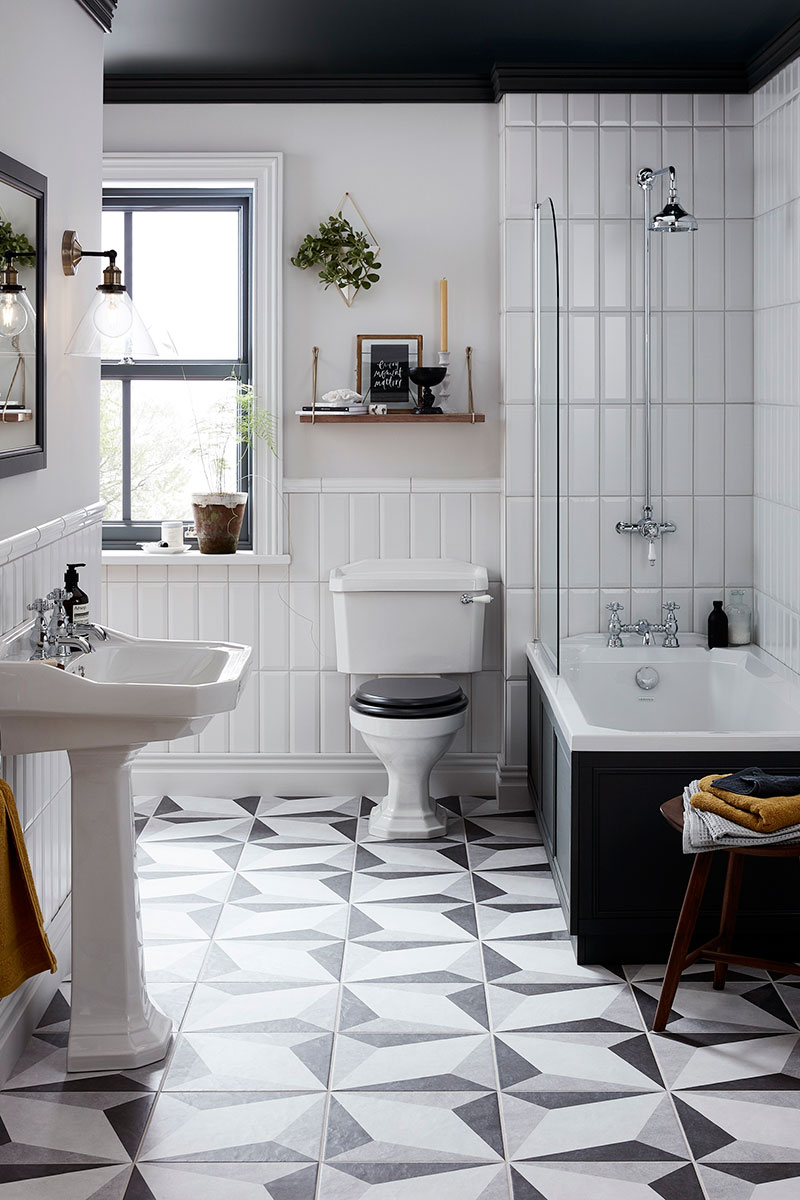 Also think about where your taps and shower head is going to be. A central position for your bath mixer is great for a double-ended model, and a ceiling-mounted shower gives you the advantage of creating your ideal shower position, as a few examples.
When planning your design, weight and strength of the tub could prove an issue with some freestanding or clawfooted baths, especially if you use them as a shower. As a precaution, I'd check with professionals to see if your chosen tub is suitable, just in case.
Wetroom-style shower and bath
Take it from me – wetrooms (or getting the wetoom look) continue to be a big trend and can offer a luxurious showering option – especially if you don't have the space for a larger separate area, and you don't want a showerhead over the bath.
The design can come in a variety of forms, from showerheads flush in the ceiling to exposed brassware – all of which can work alongside a bath and come in a variety of shapes and sizes. However, you don't want to pick a model that doesn't match your water system. As a rule of thumb, lower pressure requires a smaller head – go too large for your home's set-up and you'll be greeted by a disappointing dribble.
Additionally, due to the open nature of a wetroom, think carefully about storage practicalities and how to protect products from excess moisture. Wetroom-style bathrooms can often cause damp floors, which in turn can lead to slipping. To combat this, install slipresistant surfaces to ensure optimum safety and usability.
A wetroom will also have to be adequately tanked to ensure it is totally water tight. But these days you can certainly get the look with large shower trays with an ultra-low profile.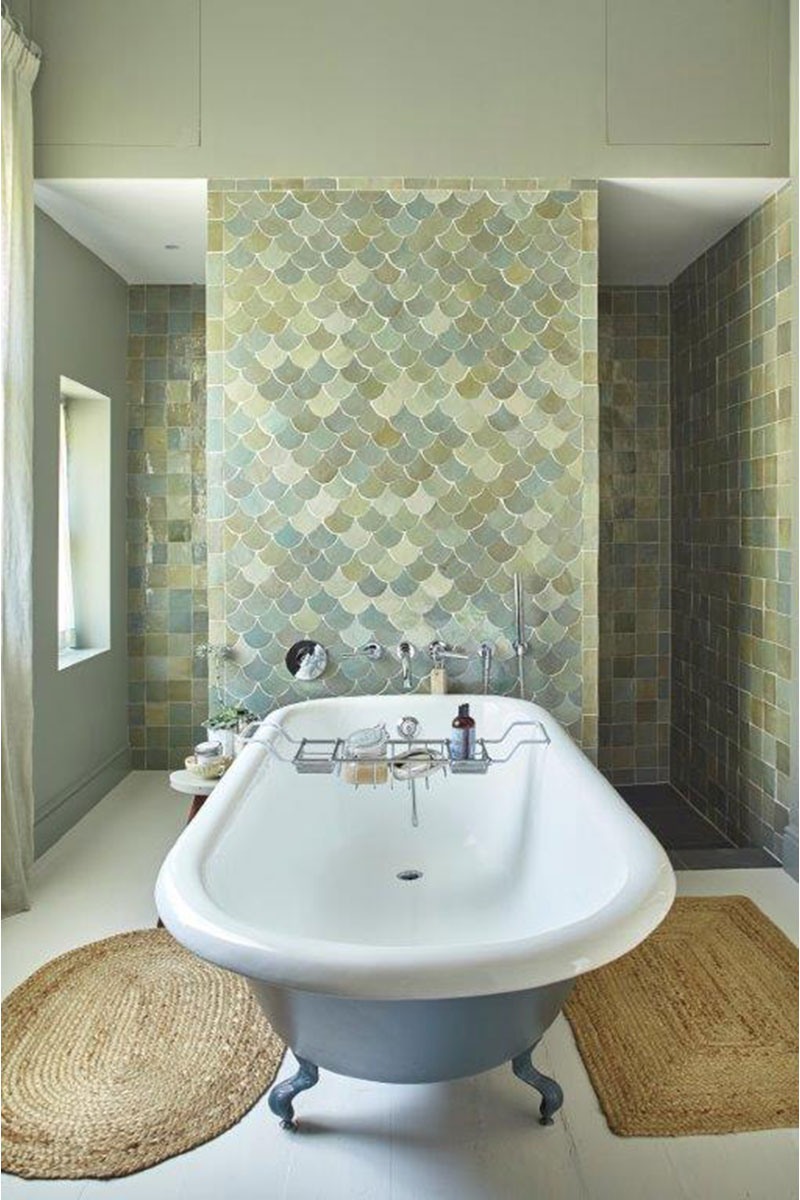 Freestanding and walk-in enclosure
For those of you who have the space – this is a sure-fired way to add luxury and grandeur – as well as making your bathroom super practical to use. This is also a great way of creating a hotel-inspired or spa-like look to your home.
And while I love the look of a freestanding bath in the middle of a room, I admit, a dedicated, separate shower area can create a great focal point in the room and can be as much of a statement as any bath.
To make a feature of your shower, why not choose bold glass panelling that's coloured or stylishly framed. Also think about creating a wall recess to store your bottles which might normally clutter the floor. For enclosures, choose from three main categories: a pivot-door type with conventional hinges, sliding doors, and a simple walk-in set-up with no doors at all.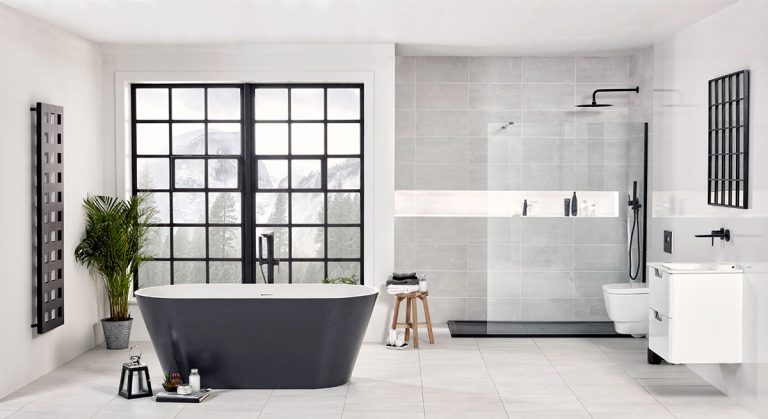 Remember, for a statement freestanding bath – such as a cast-iron tub – you may need to reinforce your floors or hire a team to lift one into your home. To know for sure, contact a structural engineer before purchasing. Also consider that having both a freestanding bath and shower area comes with higher costs and will take longer to fit, as well as taking up more space. Don't forget to asses whether there is still enough room for other sanitaryware or vanity units.
We'd love to know which is your favourite – a bath or shower. Be sure to comment below, tag us on social media, or use the hashtag #kbbmag.
Featured image: Green geometry tiles, £7.20 each, from Otto Tiles & Design.
About Post Author