Having an ensuite with a freestanding tub in the middle of the room complete with a walk-in shower would be a luxury for many of us. However, if like me you have a small bathroom, you'll soon see that it doesn't have to look cluttered or cramped. You just need to incorporate a few clever tricks. So, whatever its dimensions, here's how you can make the most out of your space.
Make your small bathroom bigger with these useful tips.
It's all about proportion
OK, I know I'm guilty of getting carried away with choosing my favourite basin or tub before taking the time to find out whether they actually fit into my space. So, before you get buying and trying to make your small bathroom bigger, look at what will and will not realistically fit in your space. There's no point in getting a freestanding double-ended bath if there's not going to be any space for anything else. Likewise, that beautiful walk-in shower won't feel so luxurious if the rest of your room is cramped. So this leads me on nicely to point number two…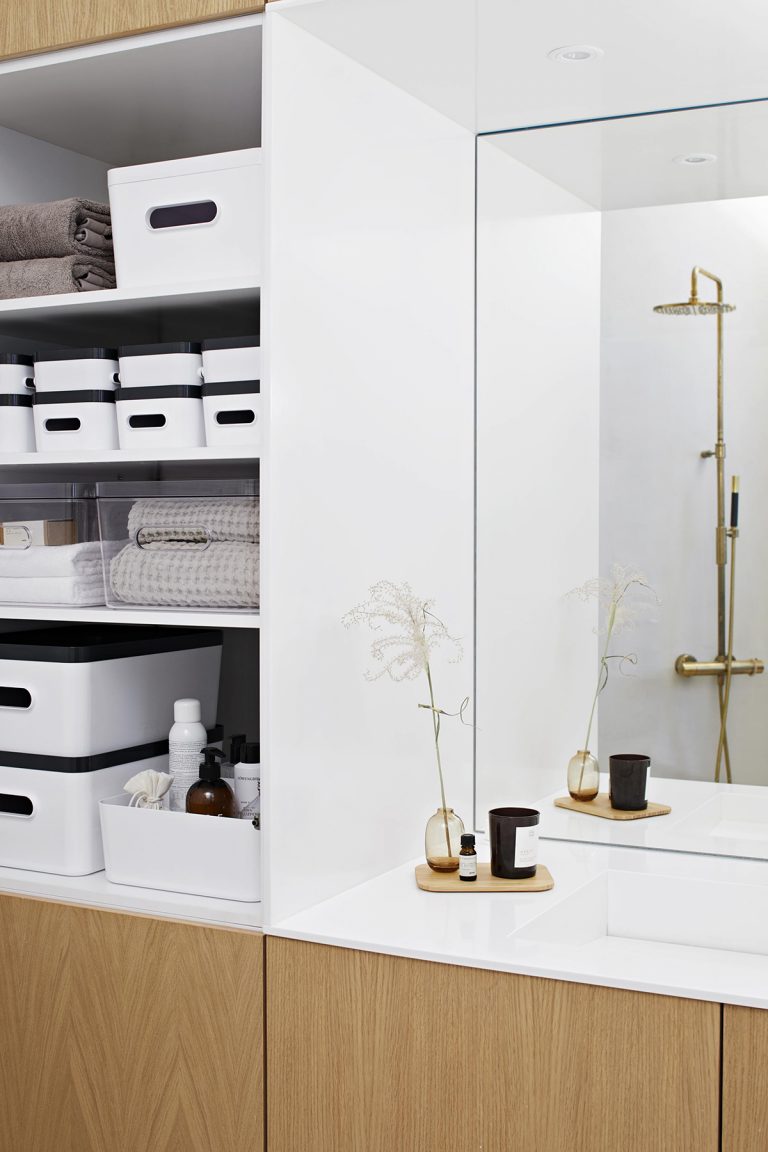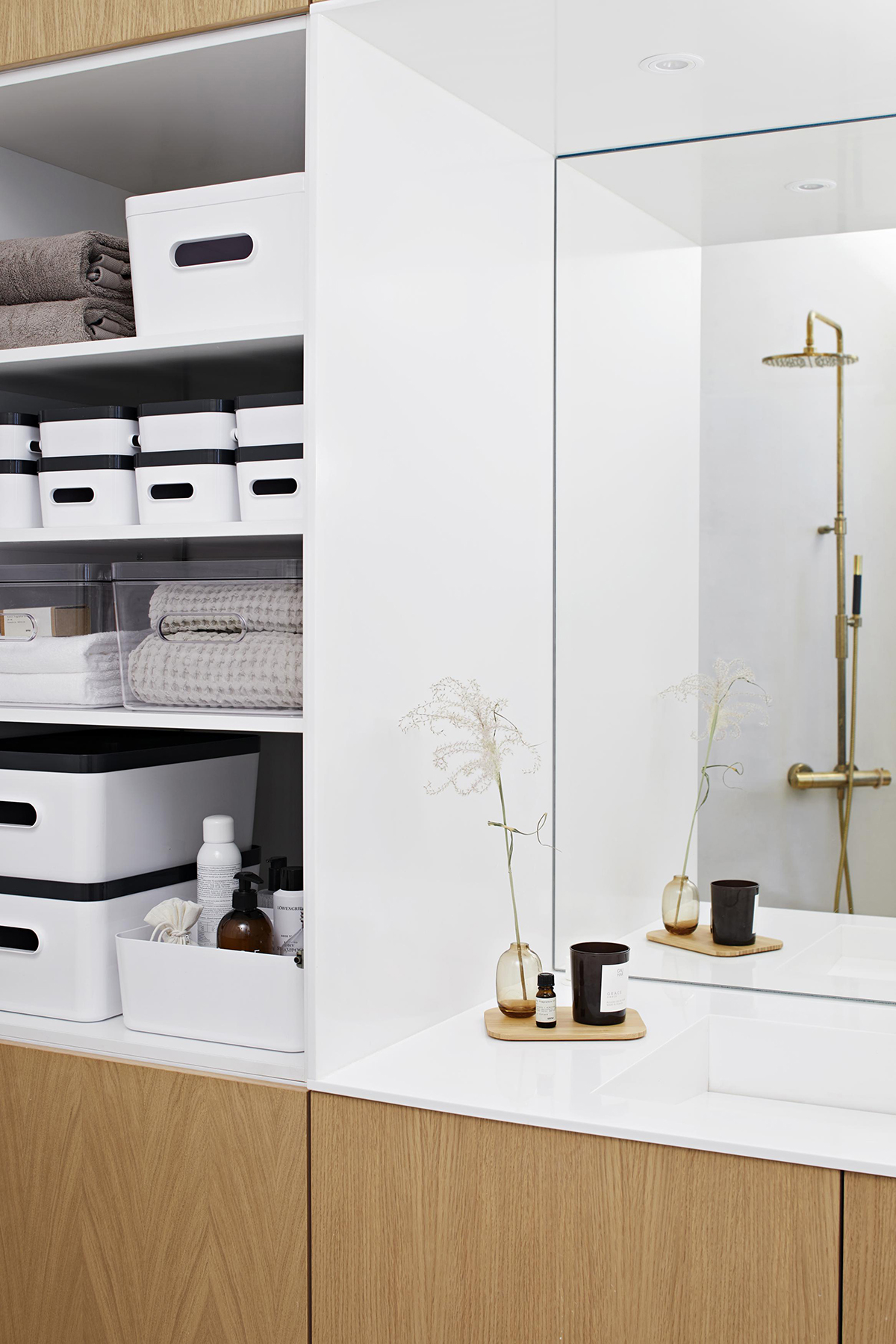 What's it for?
Are you a shower or bath person? Really think about if you need both, or if actually you can do without one or the other. As a result, you could actually get that gorgeous copper tub you've always dreamed of by ditching the shower altogether.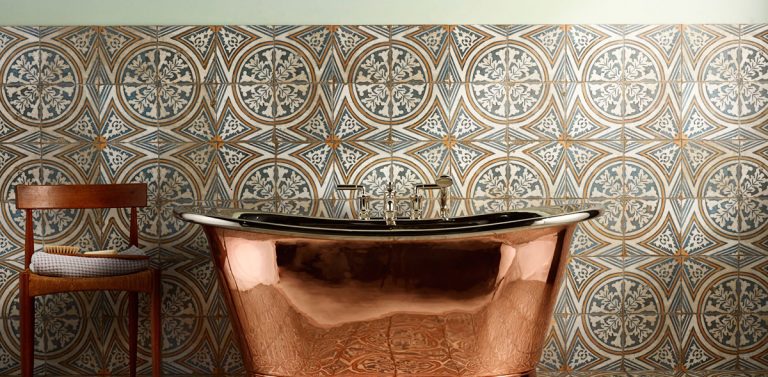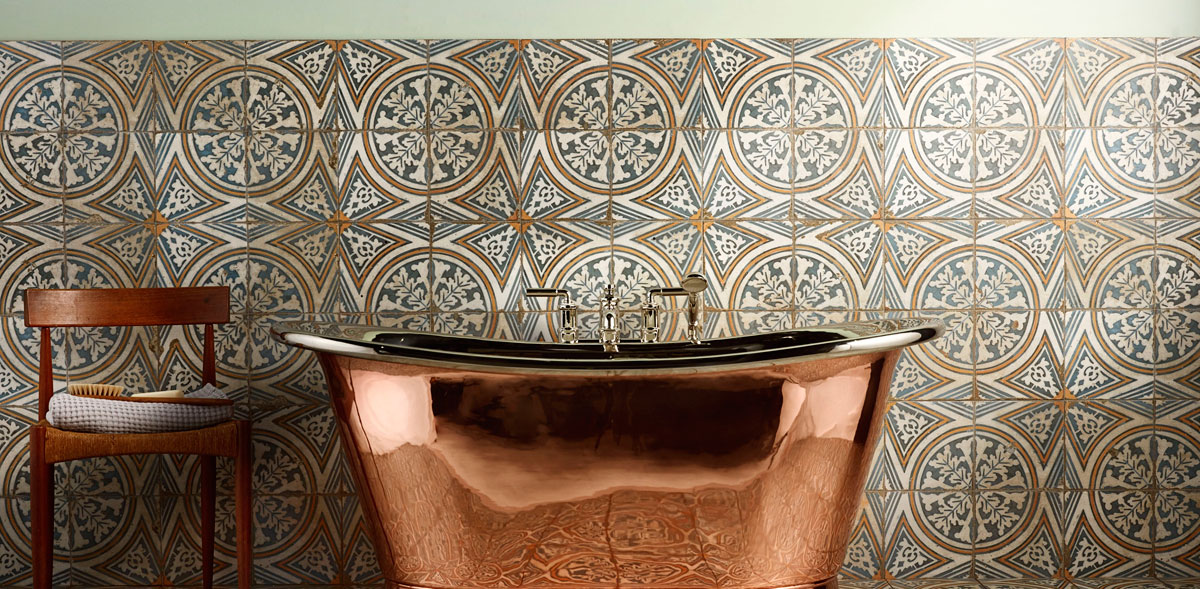 Fitted furniture
From sleek and streamlined designs to wall-hung solutions, there are plenty of options to free up your bathroom of clutter – therefore making it appear bigger. You may also want to consider recessed mirror cabinets and niches for shelves. Why not take your cupboards right up to the ceiling, utilising all available space.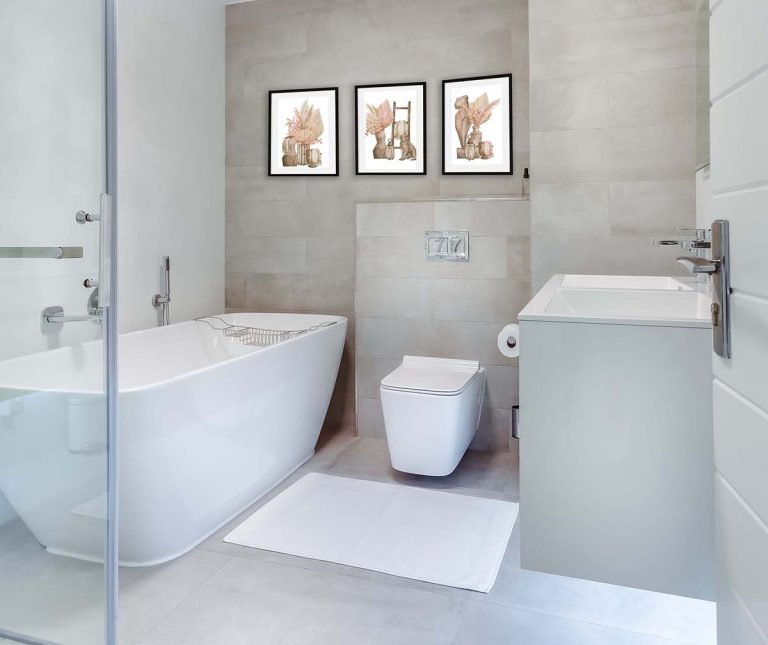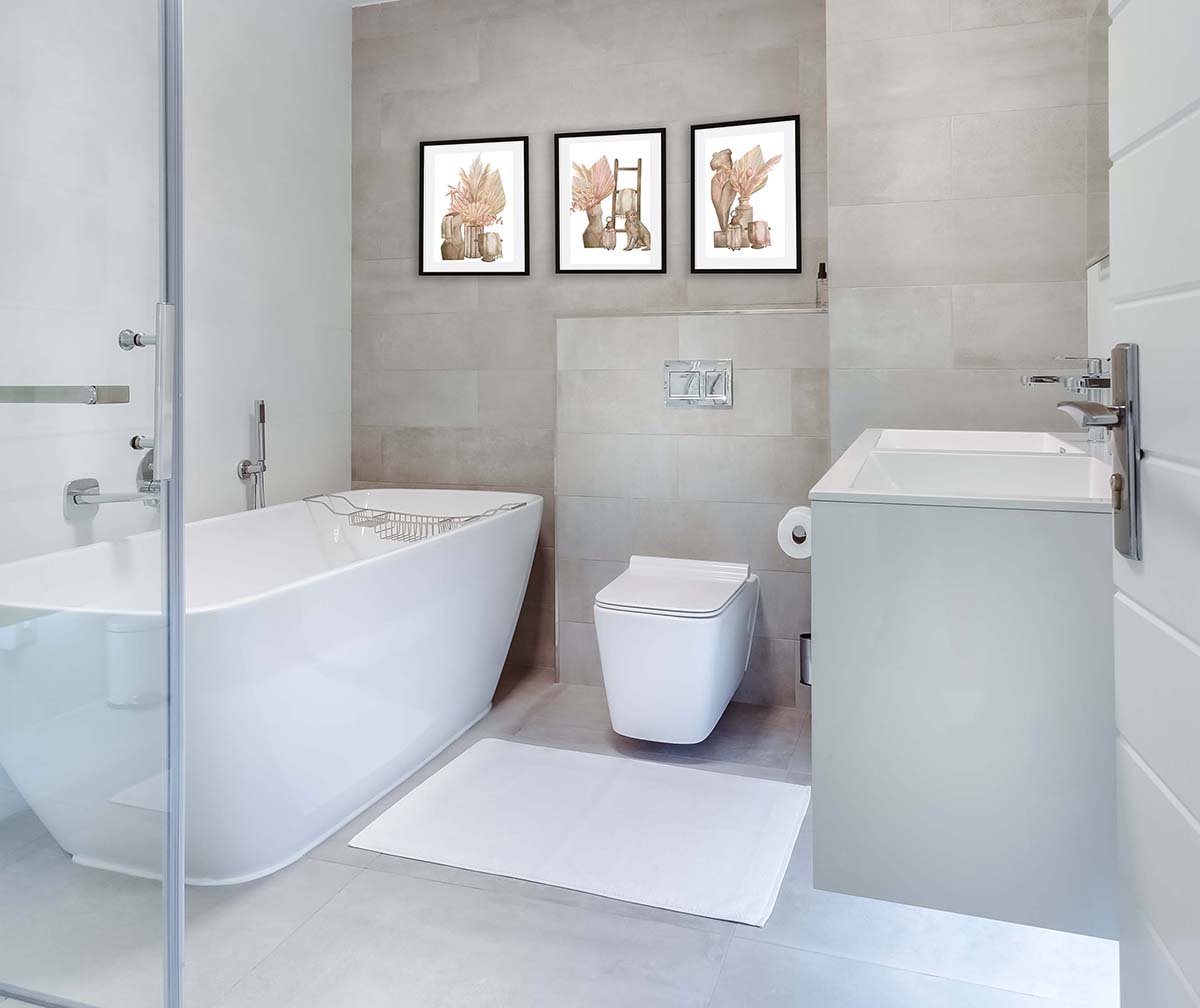 How to make your small bathroom bigger: glass shower screens
So a floor-to-ceiling glass screen sections off the shower without interrupting sight lines or the light in the space. This works for both walk-in showers and shower-tub combinations.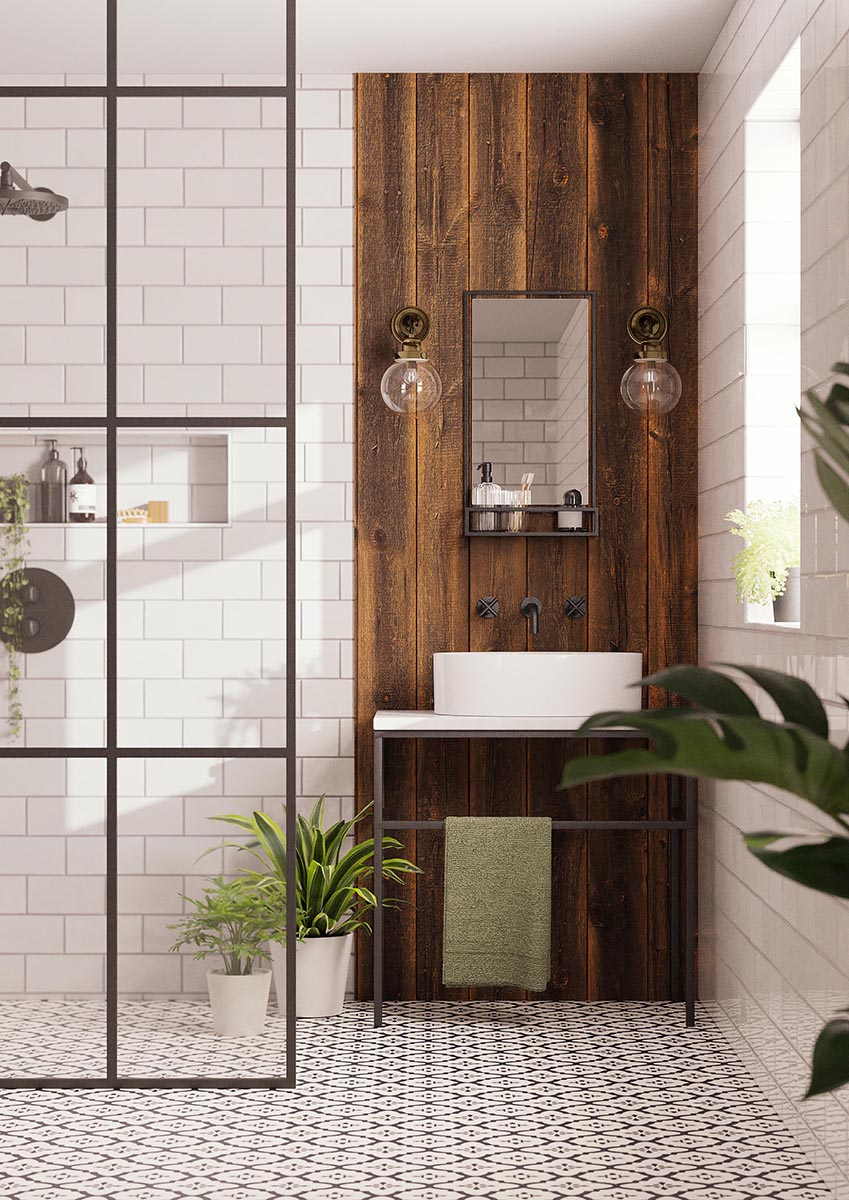 Tiles can even help
You can use reflective mirror tiles to boost the sense of space. By allowing natural light to bounce around the room, this will trick the eye into thinking it's bigger. Another tip would be to use large-format tiles. Choosing tiles with fewer grout lines is a great option for expanding the size of your bathroom – plus there's far less cleaning involved!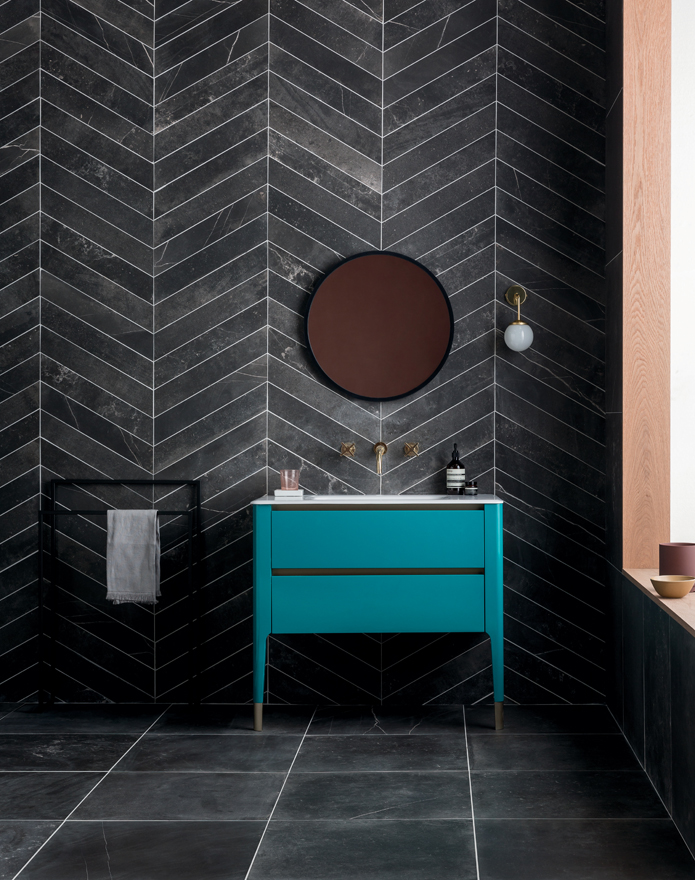 Don't go too wild on decorations
A lot of us like little knick-knacks in the bathroom, right? However, in a compact space, it's always better to take a step back and follow the famous 'less is more' motto. Add too many decorations and you risk the room feeling cluttered, which will make it feel smaller. Instead of having lots of things – why not include just one statement piece for maximum impact?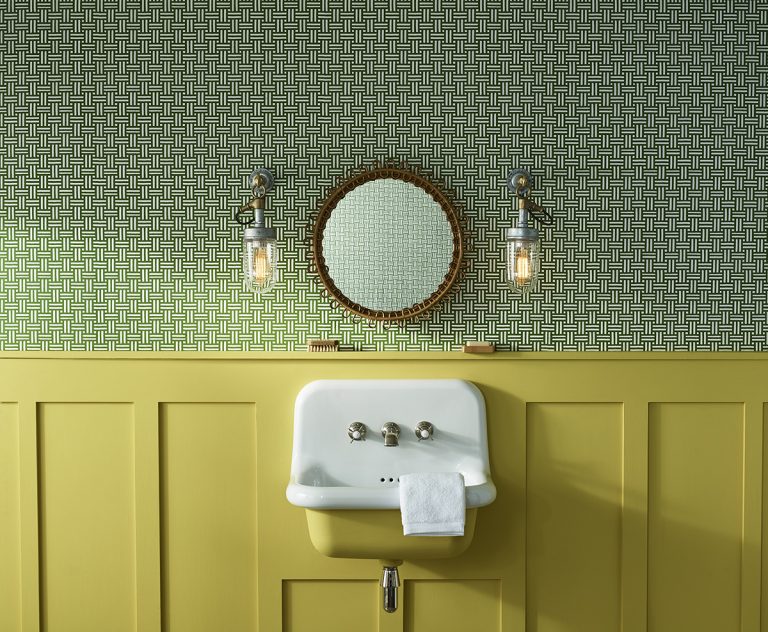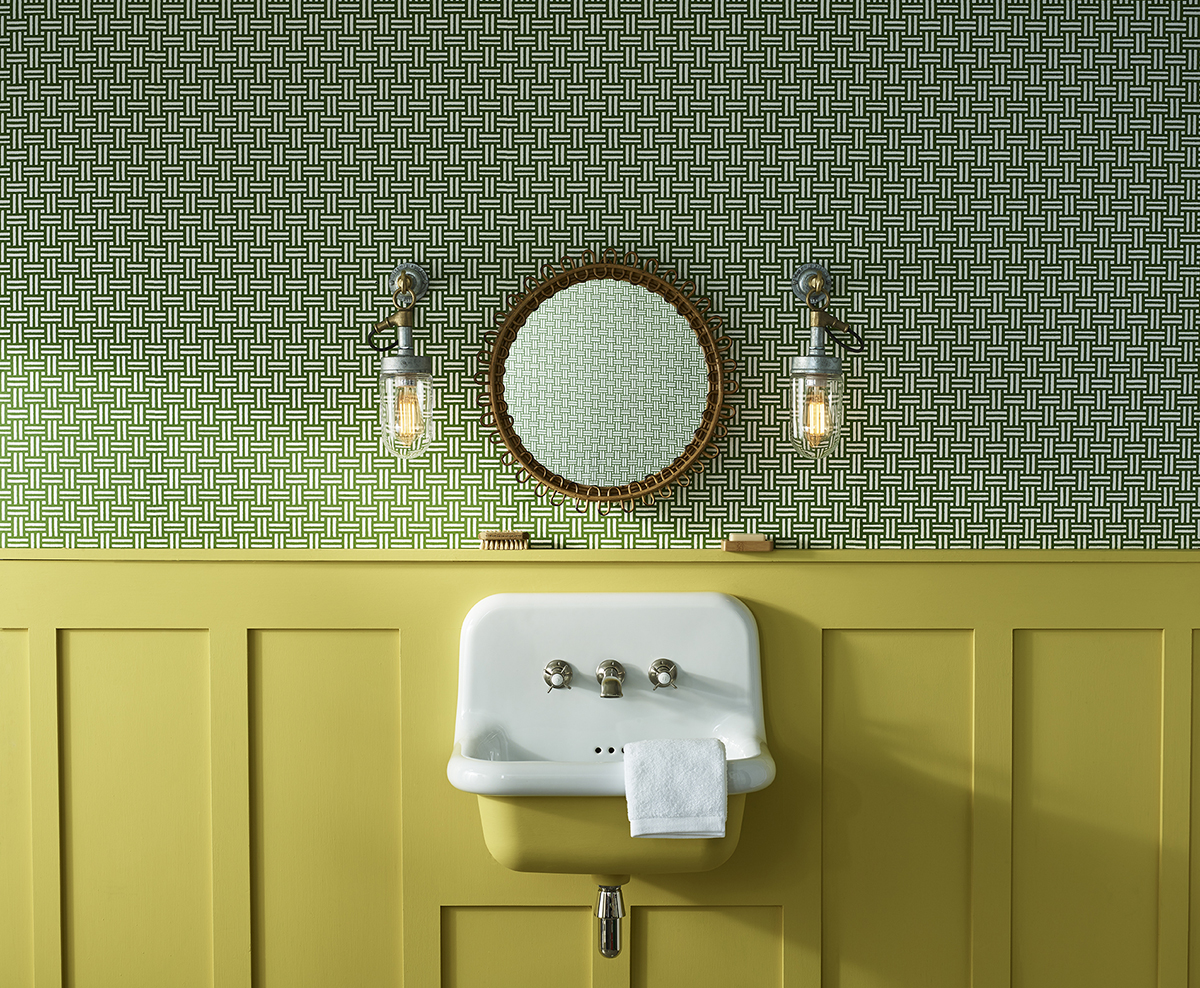 Limit your use of patterns and textures
We always say to be bold, but that doesn't mean taking it too far. While it might be tempting to add all the textures and pair two different types of tiles, or even choose patterned wallpaper and tiles. Take a step back and really look at it. Going too far can overwhelm the space. That's not to say you can't go for anything but muted colours – you simply have to be smart about it. Equally, don't mix too many materials – stick to two, maybe three depending on the size of your space, and you're already good to go.
Right, all this writing about how to make your small bathroom bigger has inspired me to have a pamper sesh…
So, did you enjoy this feature on how to make your small bathroom bigger? Then you'll love this follow-up feature on small bathrooms and how to design a fabulous space.
About Post Author