What is Scandi? If you keep hearing the term but don't know exactly what it entails, I'm here to help. With Scandinavian design growing in popularity, there are often misconceptions about getting the look right. And yes, it's much more than a neutral colour palette.
Are you looking to recreate the aesthetic in your kitchen, bedroom or bathroom? You're in luck: I've asked the experts about the best ways to get that Scandi feeling in your home. Let's begin, shall we?
FIRSTLY, WHAT IS SCANDI?
Well, Scandinavian design is focused on simplicity, effortless style and practicality. Think clean lines, pared-back furniture, minimalist décor, earthy colour palettes and nature-inspired materials. It's hard to define, but the gorgeous pictures in this feature should help. In addition, we've enlisted some pros to explain it.
"Scandinavian design is characterised by its simple and clean aesthetic," says Sofia Bune Strandh, founder at Sola Kitchens. "Sleek lines, light spaces and a minimalistic style are at the heart of the design ethos. The overall aim is to combine style with perfect functionality. Thus radiating beauty and warmth through the use of light colours and natural durable materials, to create a timeless design lasting a lifetime."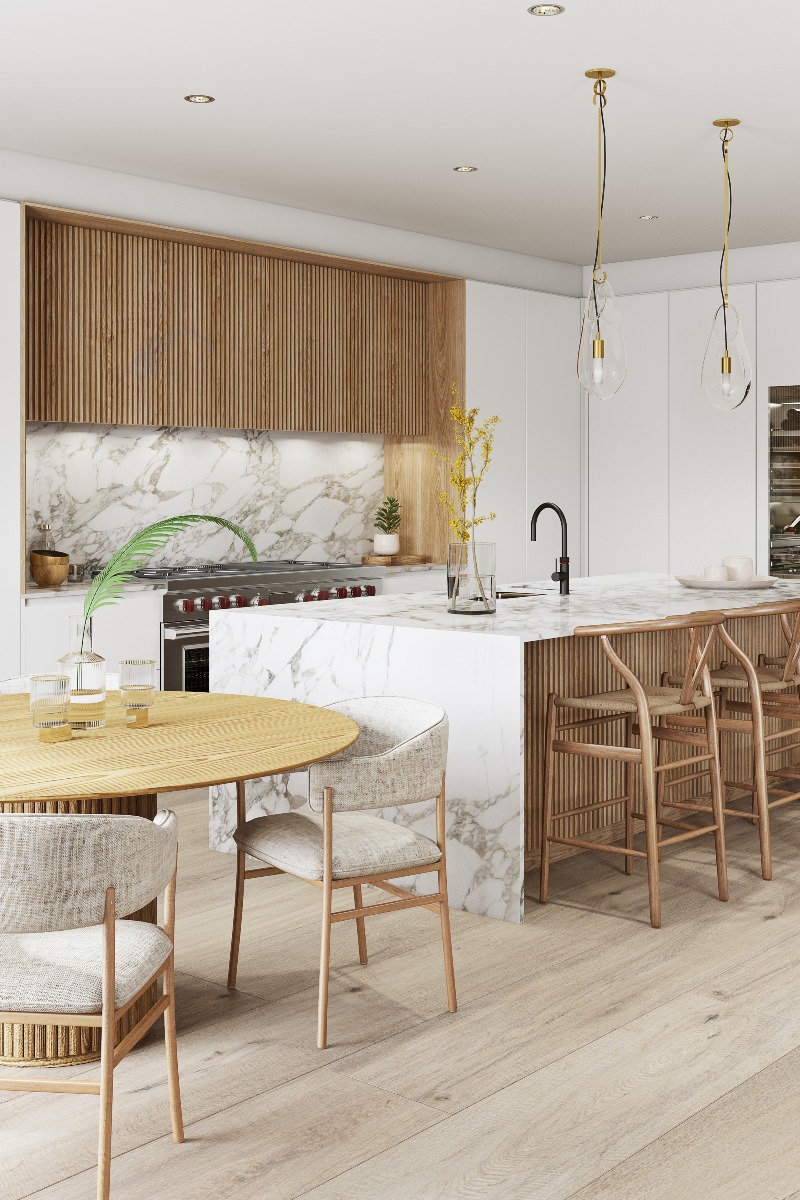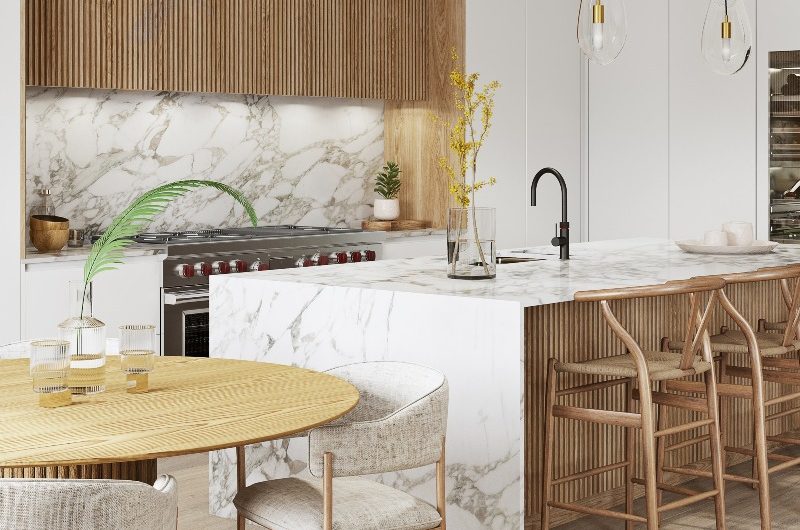 HOW TO GET THE SCANDI LOOK
Focus on comfort
Over the past few years, our homes have become safe havens where we live, work, socialise and relax. The Scandi style oozes a sense of tranquility and comfort through its calming colour palettes, cosy materials and simple furniture. Which room are you thinking about taking up a notch? Be it your kitchen, bedroom or bathroom, it needs to feel like a sanctuary where you can rest and recharge.
"Comfort, calmness and cosiness are 'feelings' synonymous with Scandinavian design," says Reena Simon. "They're what so many of us seek from our homes and lives to retreat from the fast paced and somewhat fragile world we live in."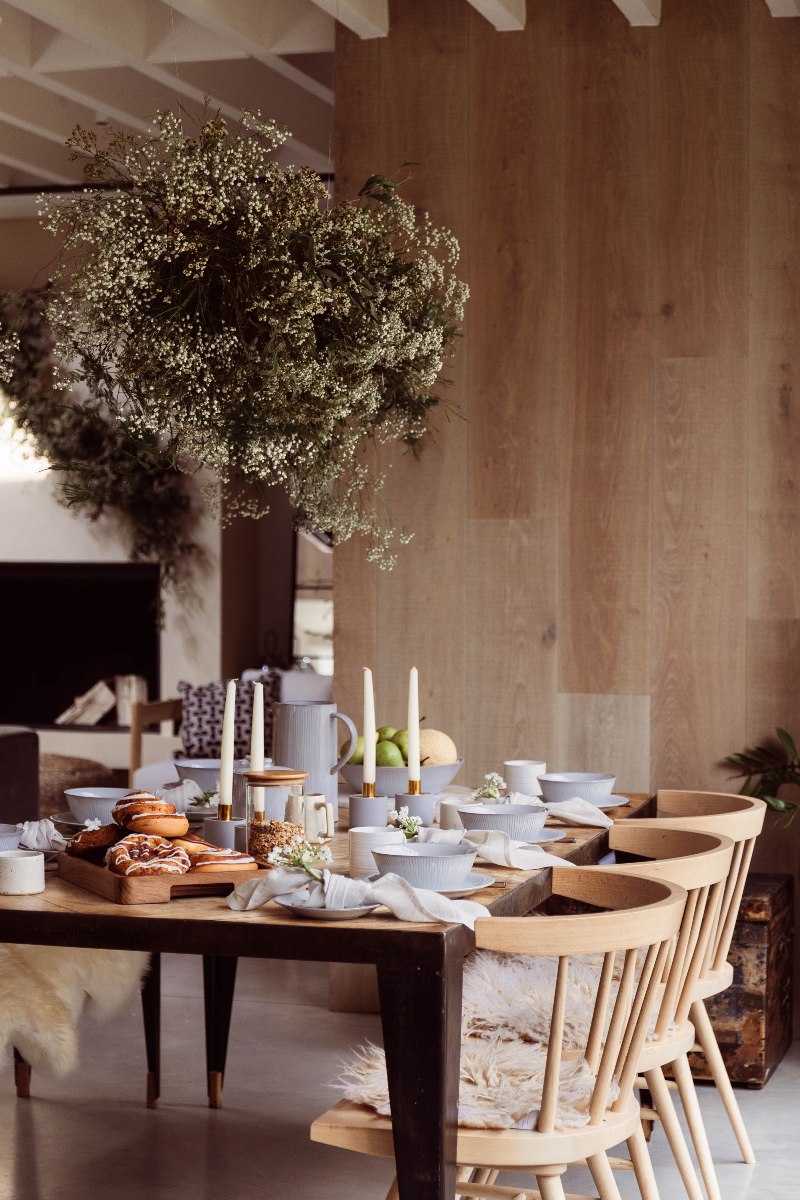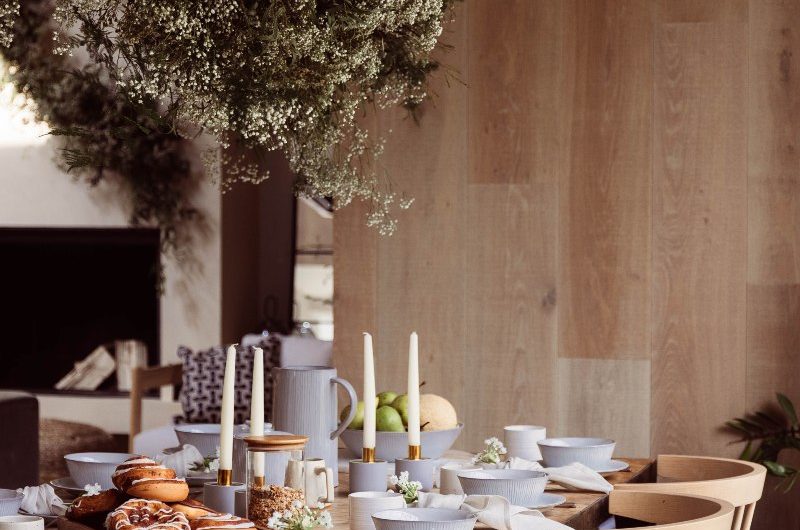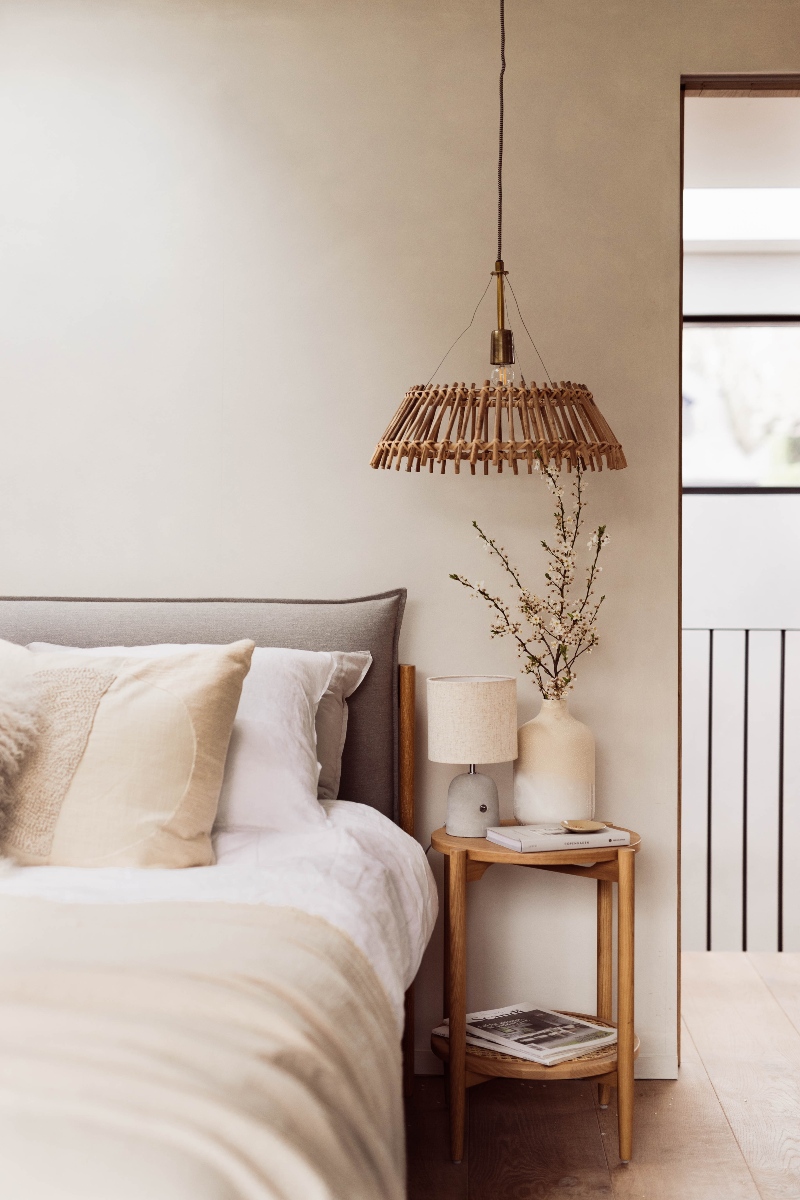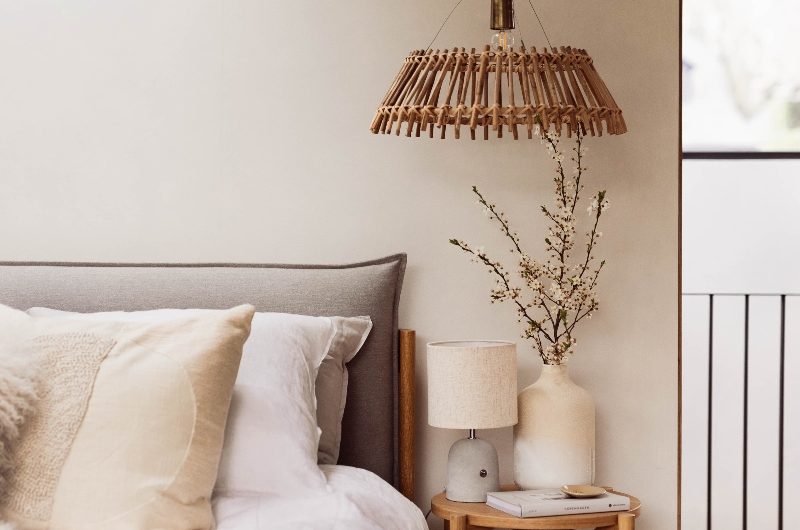 Prioritise practicality
Any scheme needs to be pretty. However, most importantly, it needs to work for your way of living. So, enhance the functionality in your space. Choose minimalist furniture and only keep the necessities for an uncluttered home.
Bathroom style expert Rikki Fothergill at Big Bathroom Shop gives us her take. "Nordic and Scandi style is the perfect combination of form and function. It uses neutral hues and plenty of texture to create bright spaces. Scandi is about minimal functionality. So remember to incorporate as much storage as possible to keep the bathroom looking orderly and neat."
In addition, "Opt for light oak when it comes to bathroom fixtures like vanities and other storage units," Rikki advises. "Look for square structures and clean lines when picking out your furniture and accessories."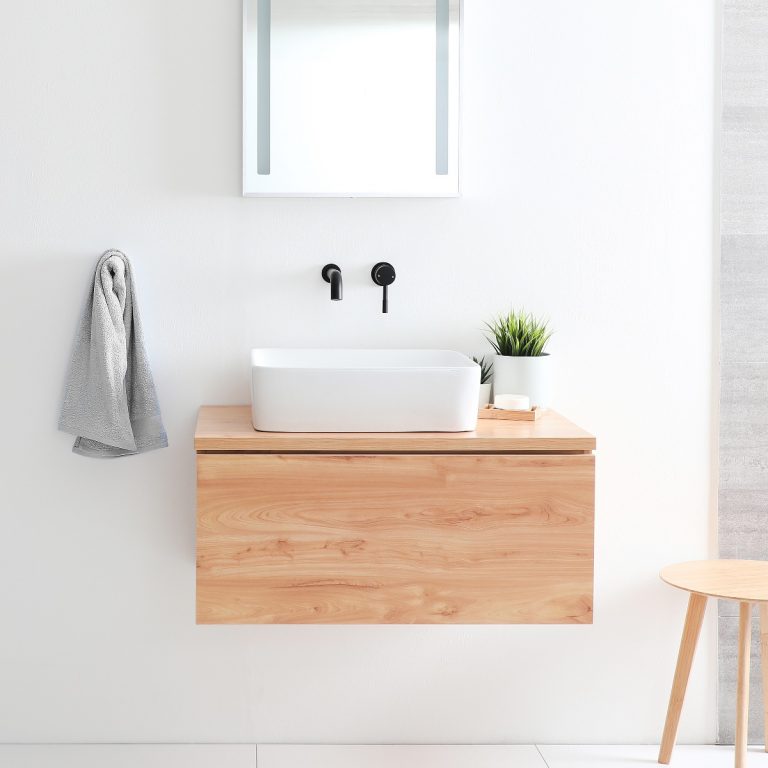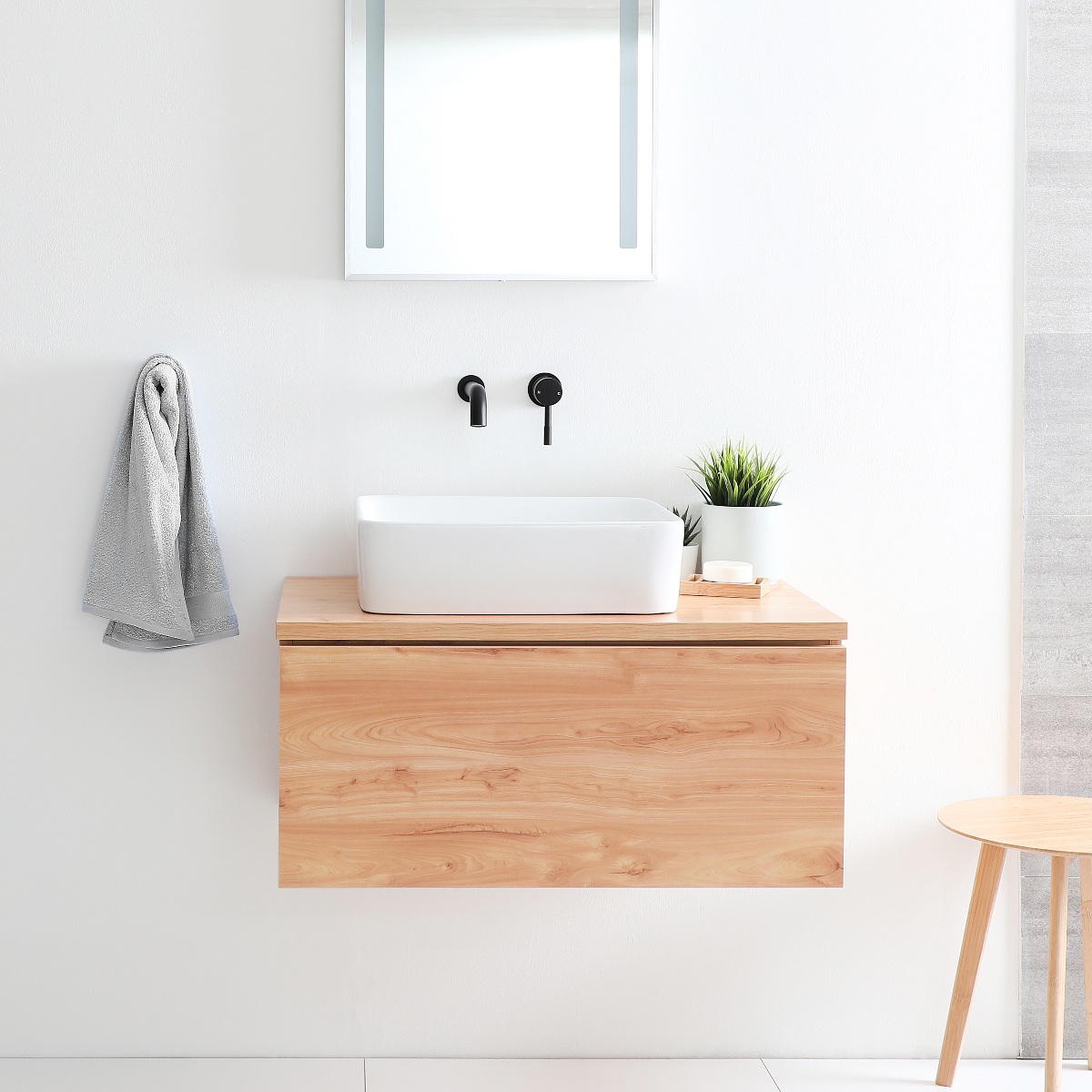 Jen and Mar, co-founders at Interior Fox, consider that "the use of natural materials, simplicity and function is at the core of Scandinavian design." When designing a kitchen, they say "the key is finding a balance between closed storage, for your everyday pots and pans to be stored out of sight, and enough open shelving to allow the kitchen to feel open and airy, as well as a place to showcase your favourite glassware and crockery."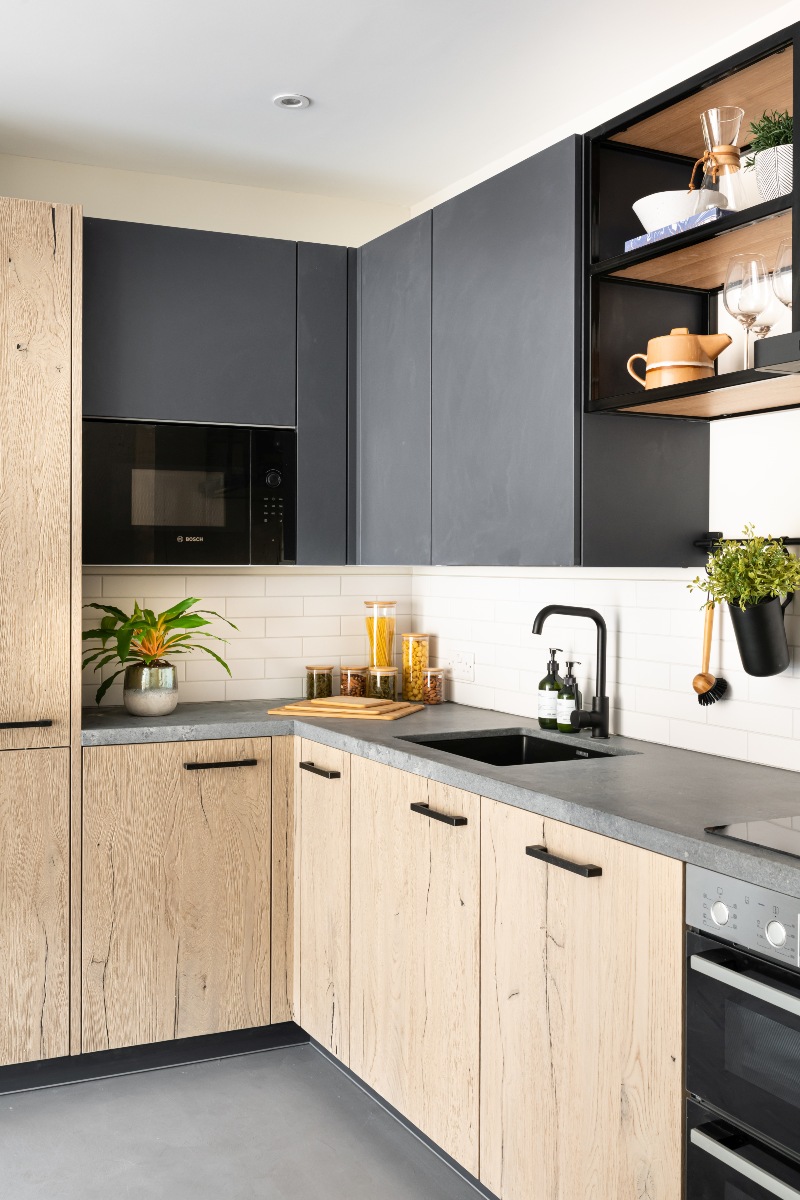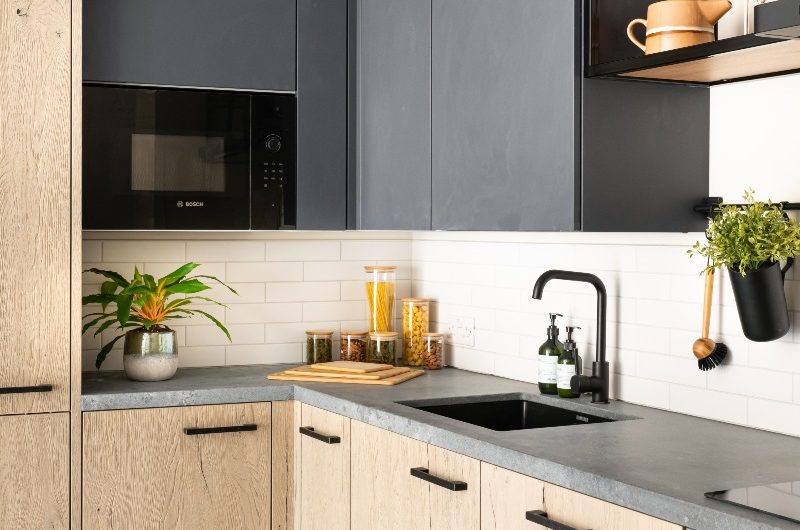 "Scandinavian design is more than just neat and necessary," thinks Bo Hellberg, chief marketing officer at String Furniture. "Equally essential as pure function is beauty that draws inspiration from Nordic nature. A feeling of quiet elegance, no matter the object, material or pattern."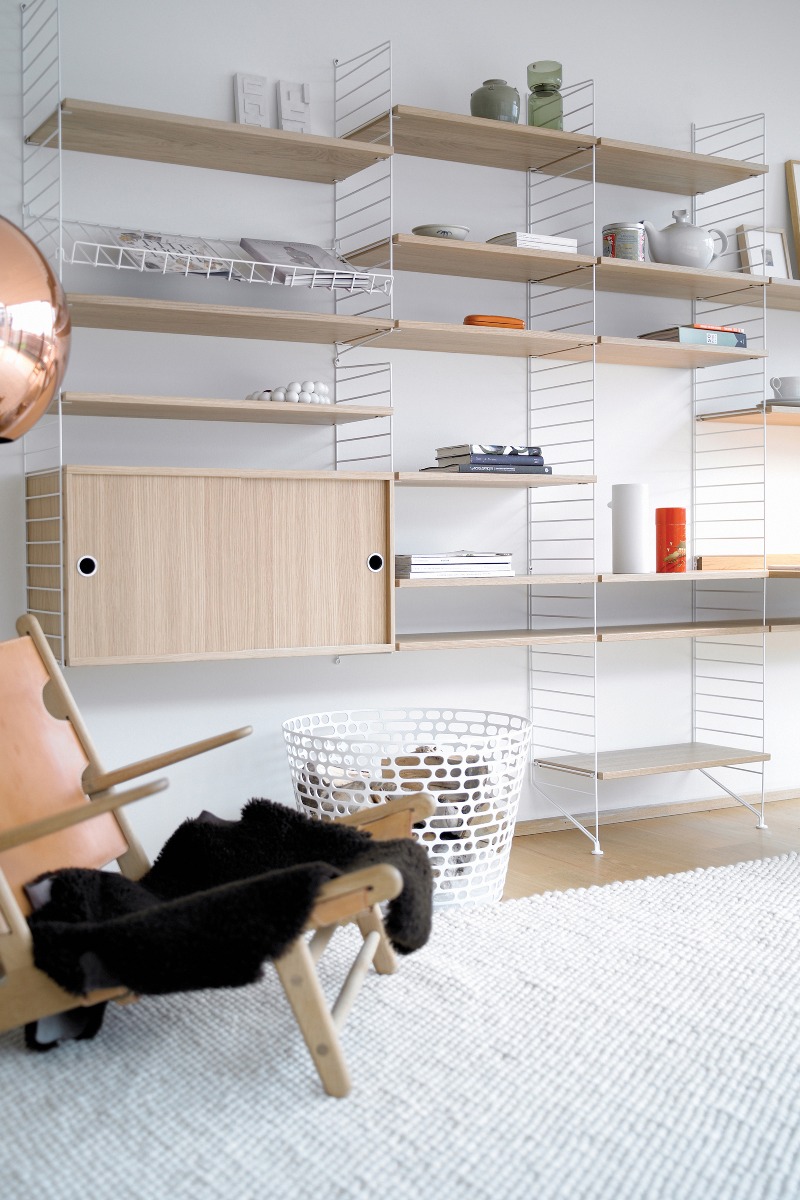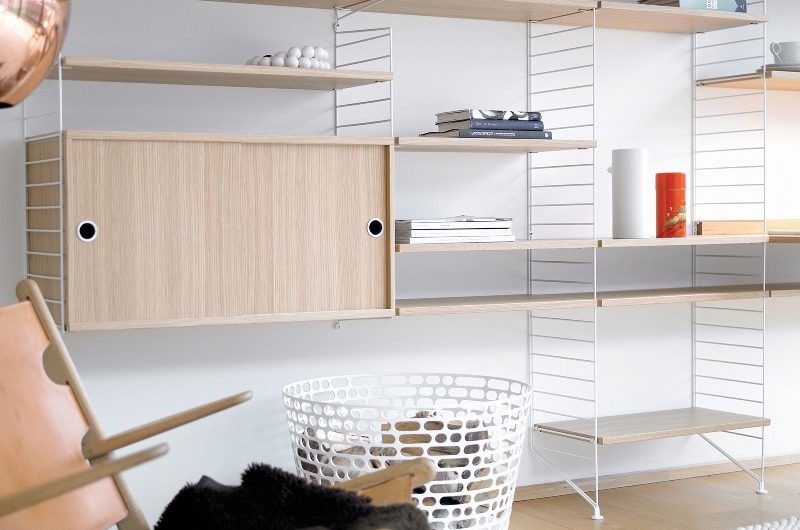 All about wood
One thing's certainly true: a key feature in a successful Scandinavian-inspired design is the wood. Opt for a light and grainy material like ash for furniture. Add contrast with matt black finishes for handles, taps and accessories. Also, include statement surfaces such as natural stone to include a subtle industrial touch.
"Look for rich timber effects on contemporary made-to-measure furniture so that you maximise your storage while bringing natural beauty to your home," says Simon Bodsworth, managing director at Daval.
"Popular Nordic-inspired interiors have a strong focus on texture and light," he explains. "So, a white-washed finish is a great way to go in terms of your furniture choice. Classic oak is also available in warmer mid-tones, which is great if you need to create balance between light and dark when using natural raw materials."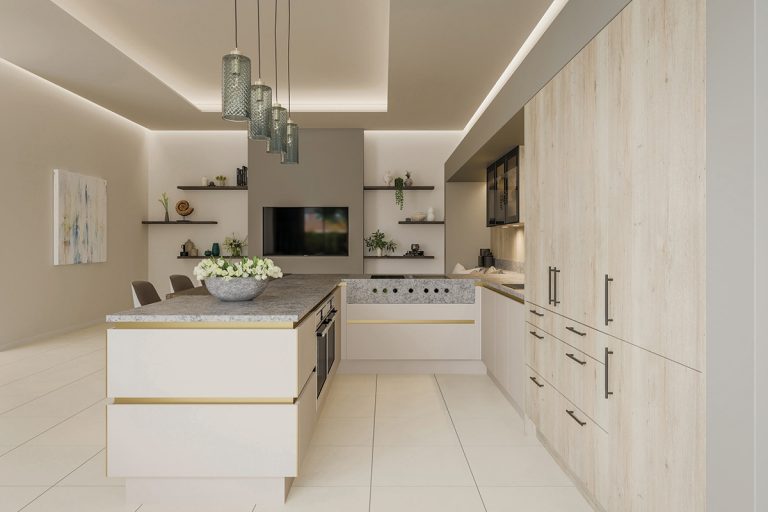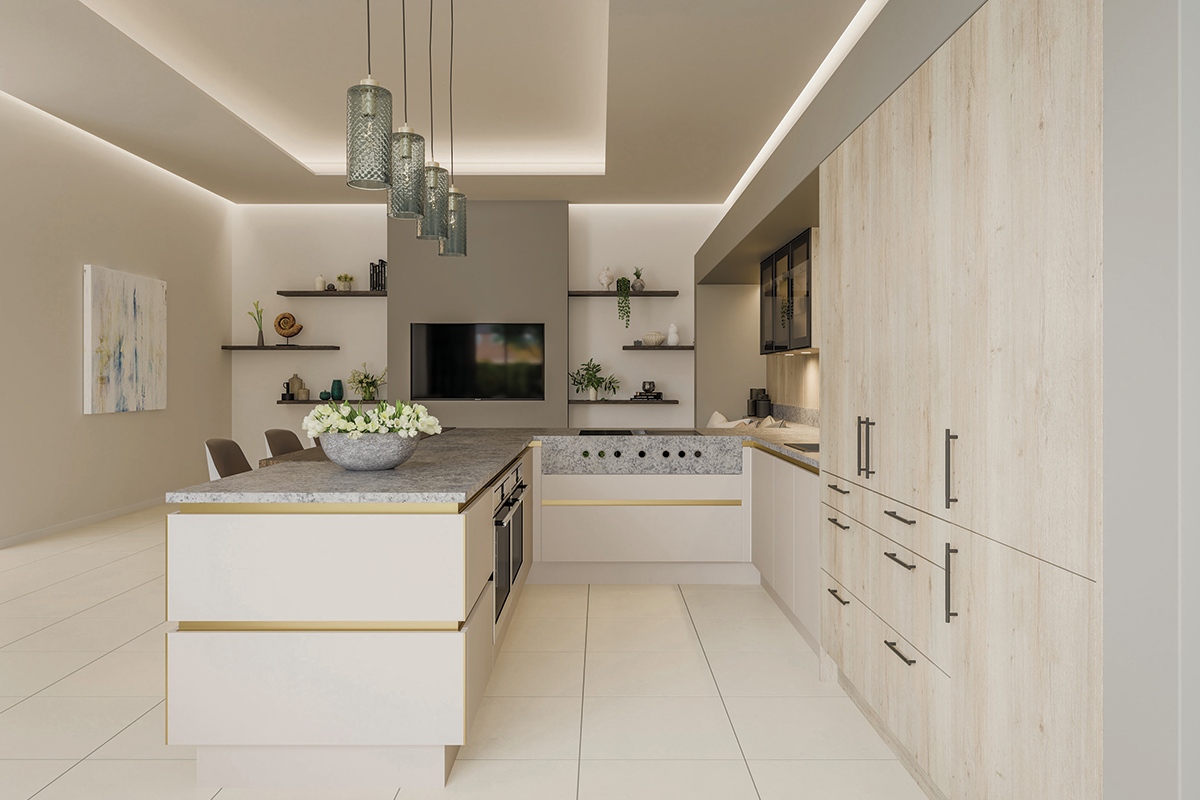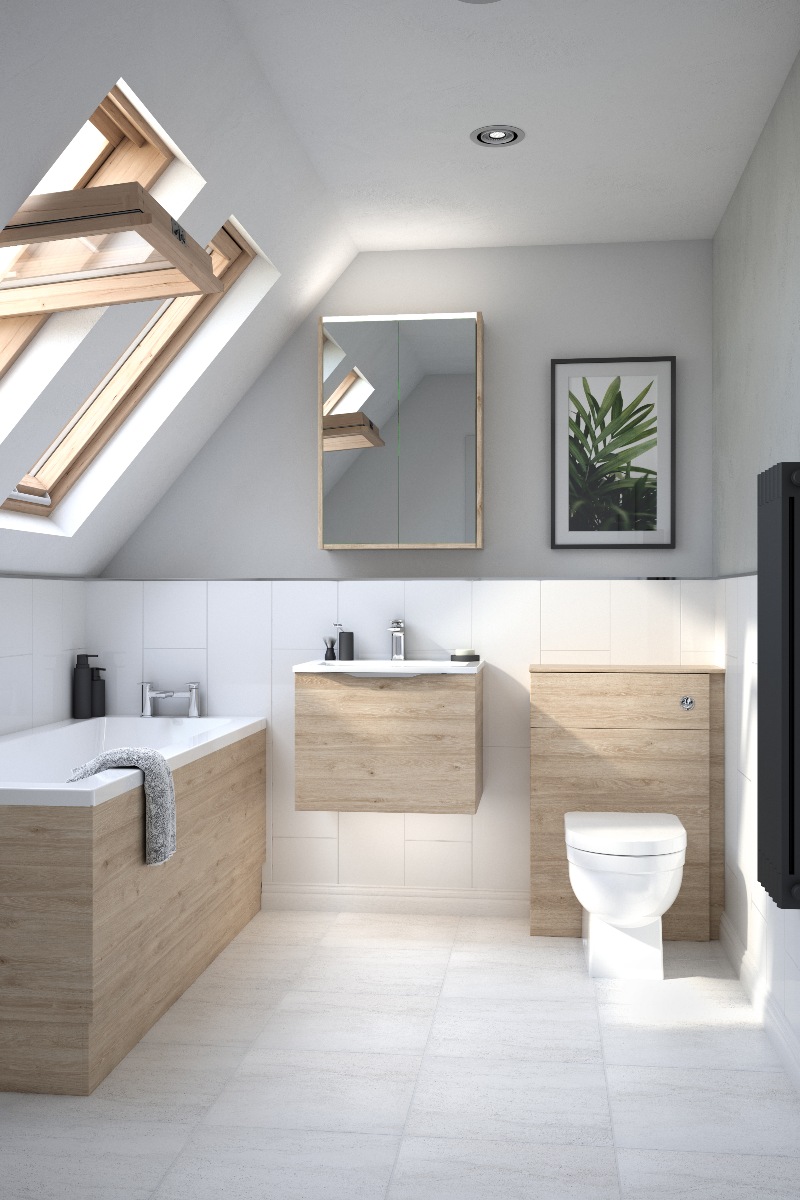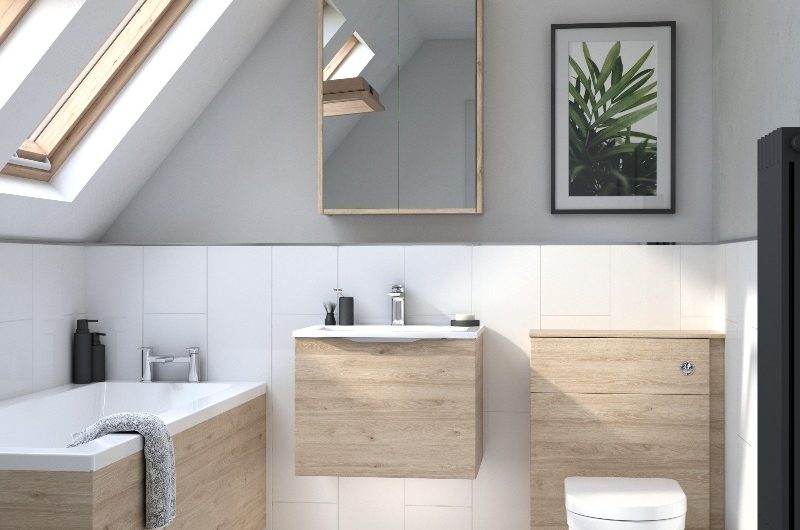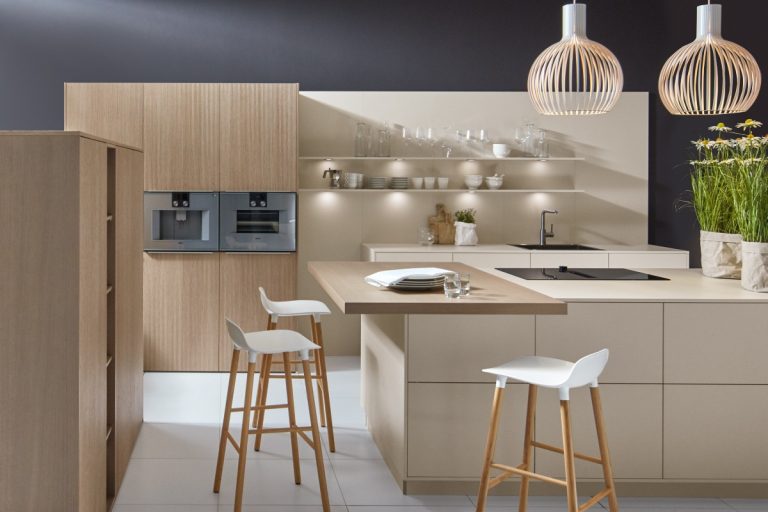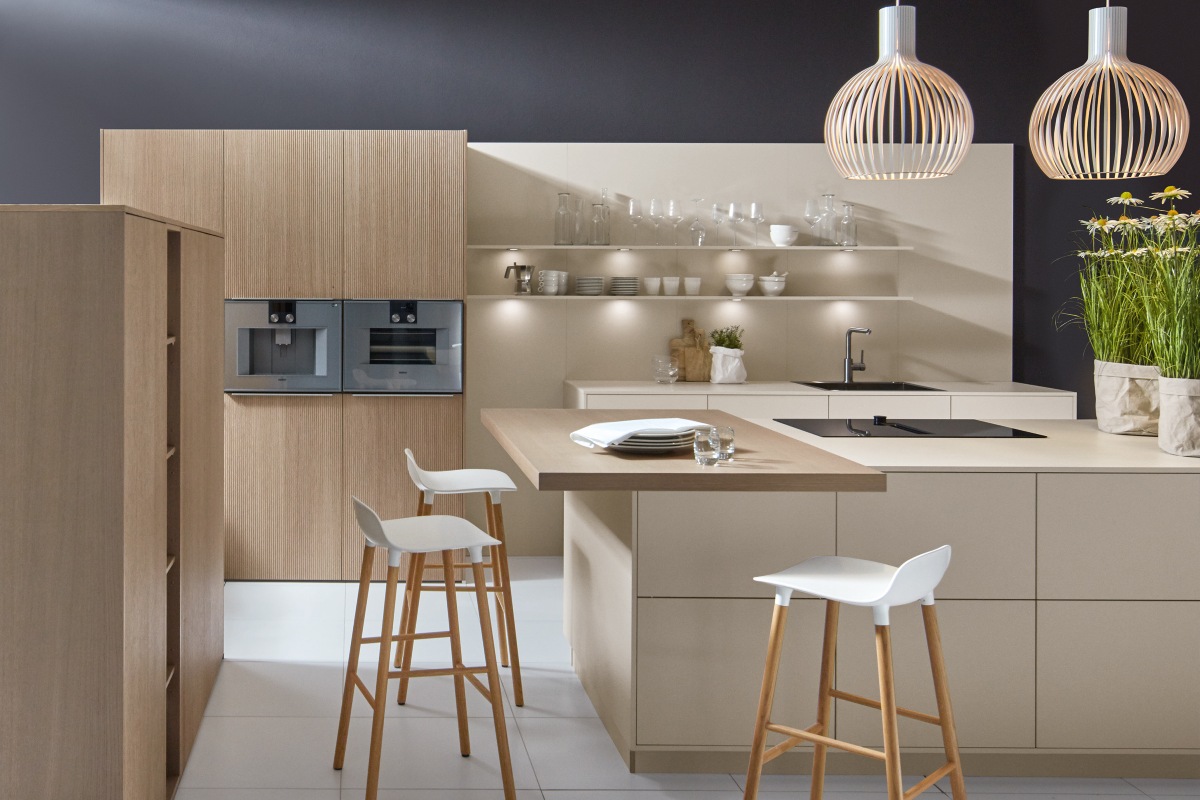 "Wooden floors are a staple in Swedish interior design," agrees Catharina Björkman, Scandi lifestyle expert at Contura. "Pale-coloured woods such as pine or birch help to reflect light." Alternatively, "you can also paint floorboards white, as this will make the space look bigger than it is."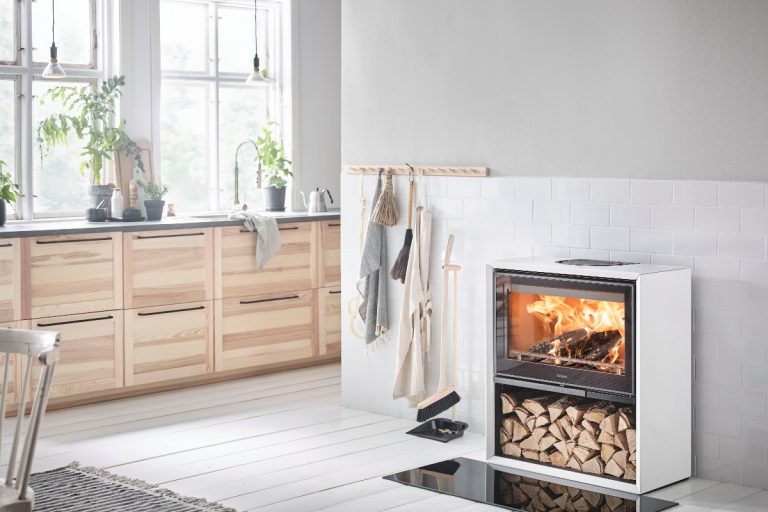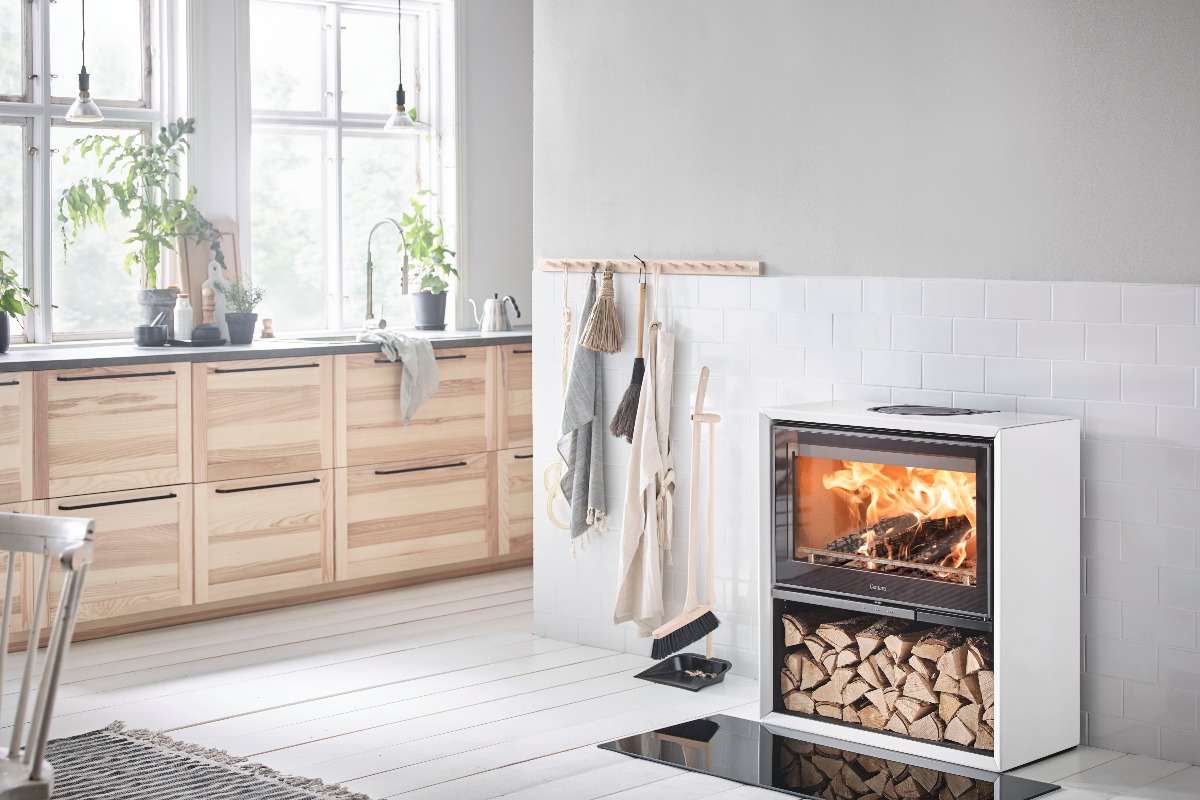 Find the right colour palette
Soft, earthy shades such as off-white, taupe, ochre and ivory are a go-to. These should definitely be on your mood board when designing a Scandi kitchen, bedroom or bathroom. But why not also go for nature-inspired shades of blue and green? They'll add a pop of colour, and make the wooden furniture and tactile materials stand out even more as a result.
"I love it when lots of blue tones are used together," says Justyna Korczynska, senior designer at Crown Paints. "From a deep indigo, through a mid to the softest and palest almost blue greys. Using one or two tones for walls, then bringing in others in linens and textiles really works well. This looks great with light woods – a nod to Scandinavian design."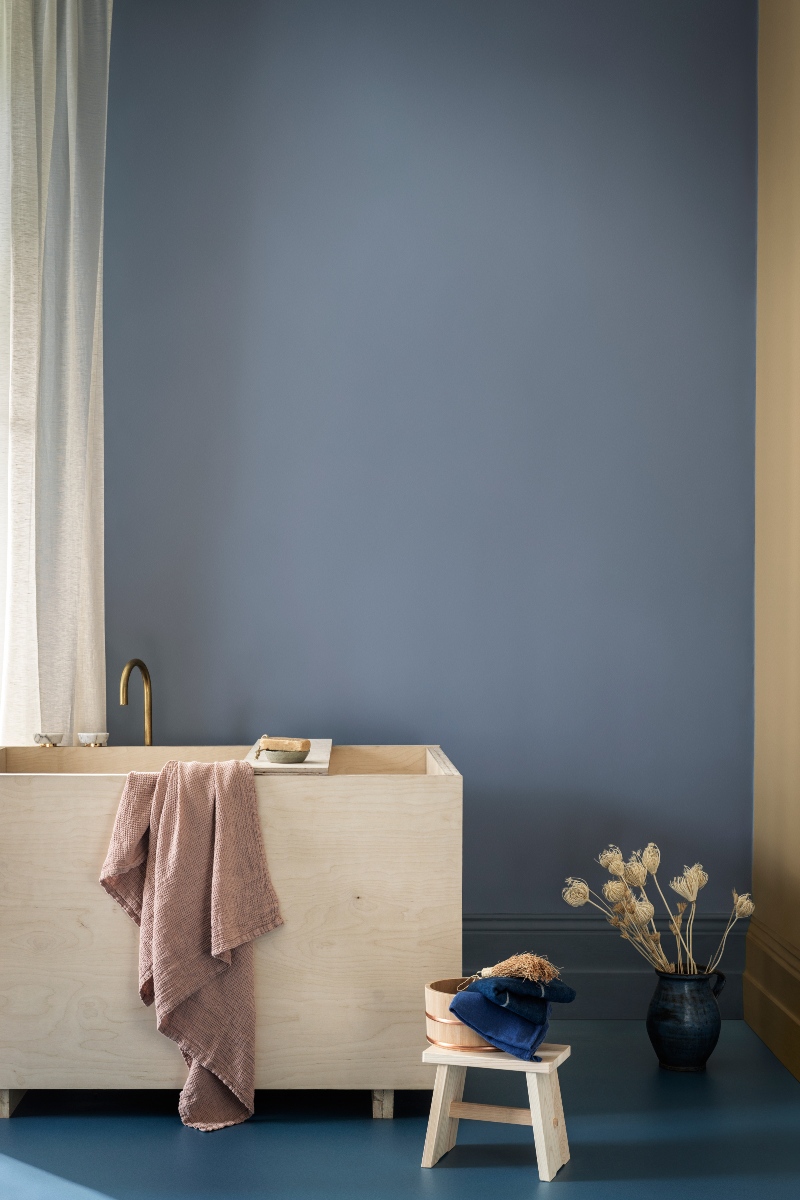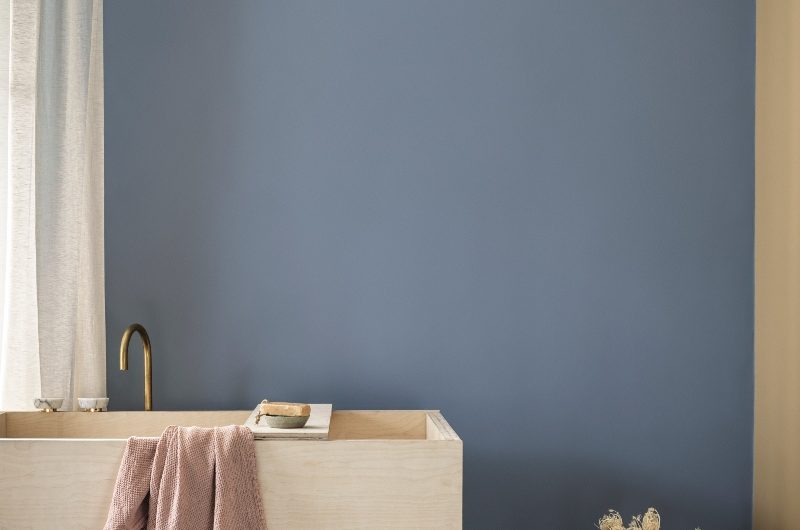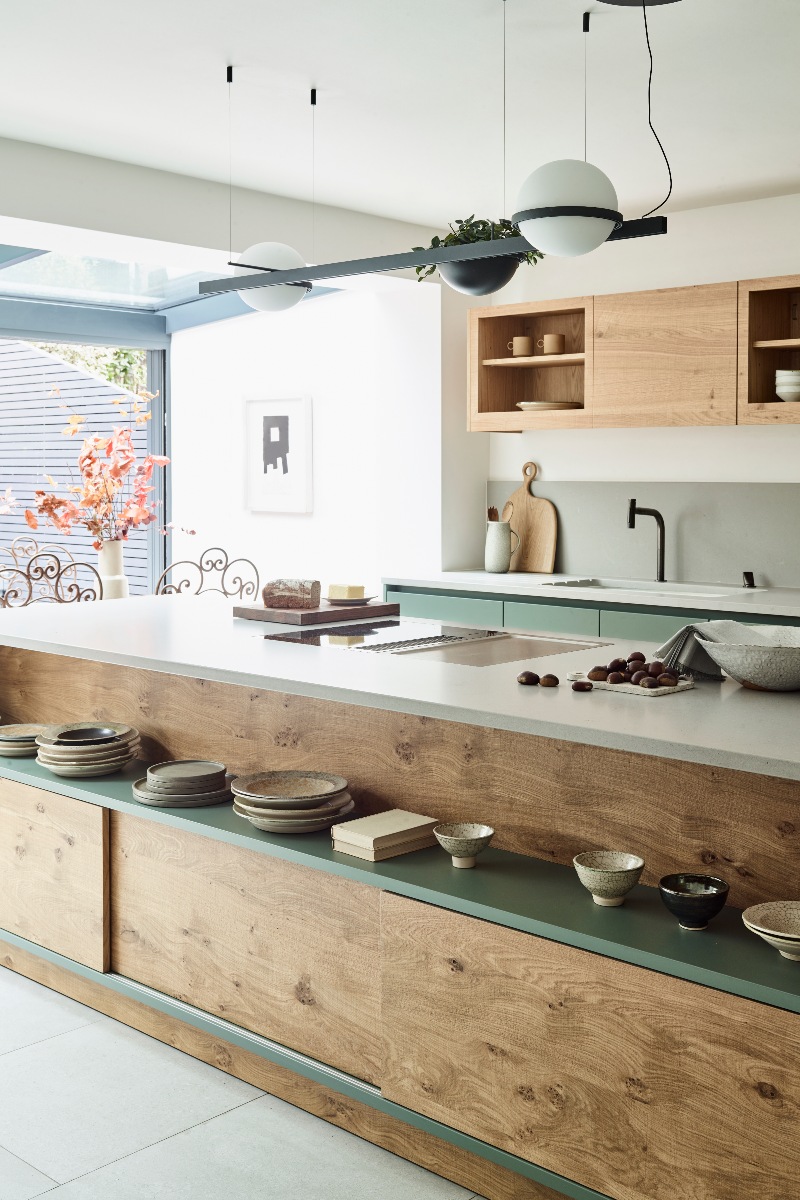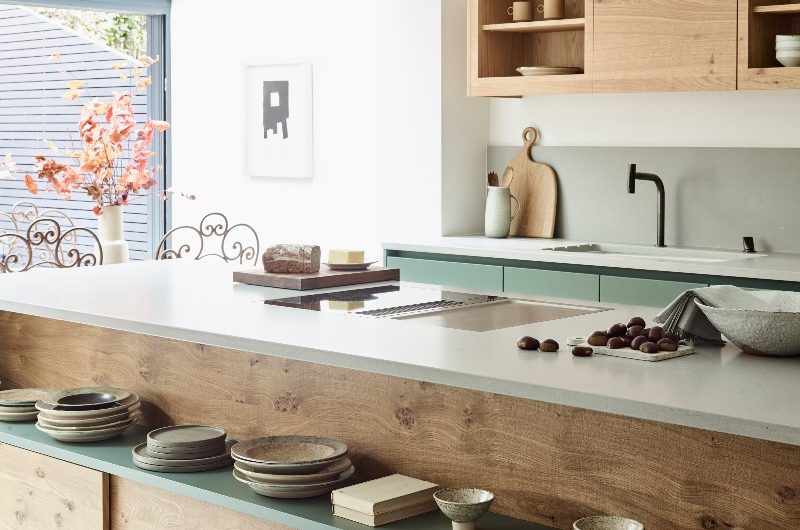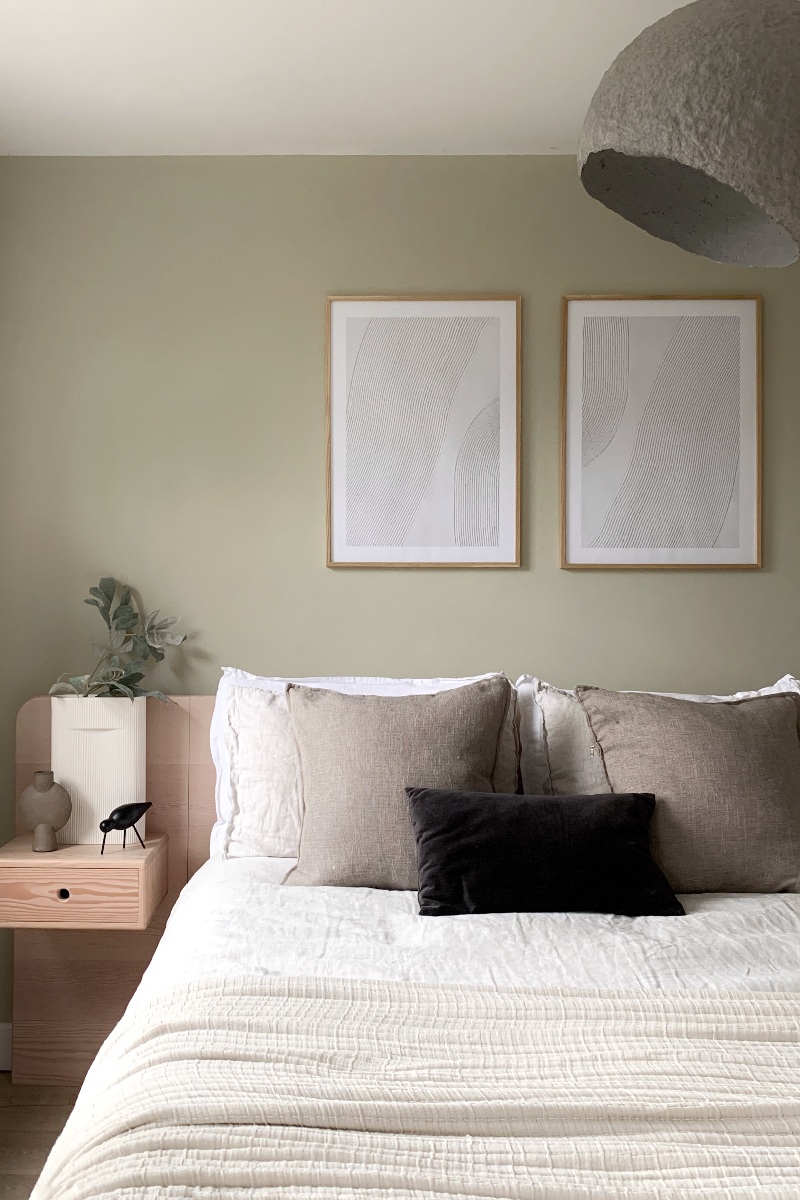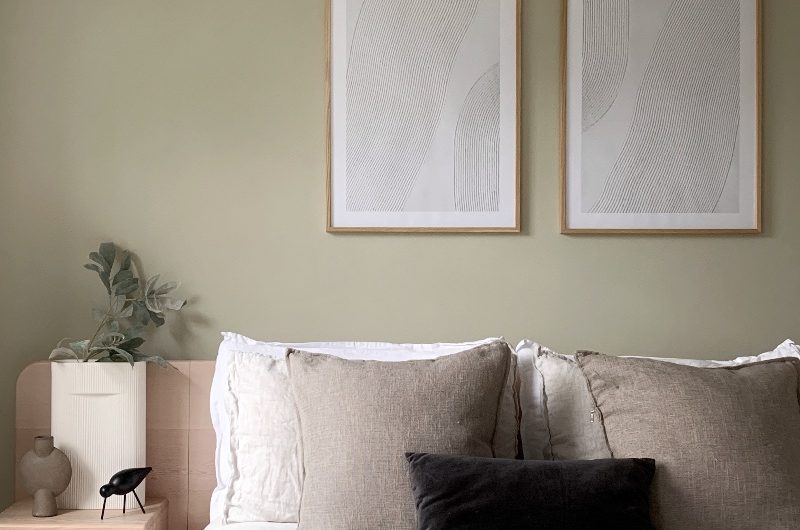 Play with textures
When it comes to organic materials and textures, there's bamboo, rattan and cane to linen, concrete and jute. Layer them to create a cosy atmosphere in your home and achieve the Scandi look. In your kitchen, you can choose a silky surface for your worktops. Pair it with tactile materials such as concrete, grainy wood and brushed metallics, as pictured below.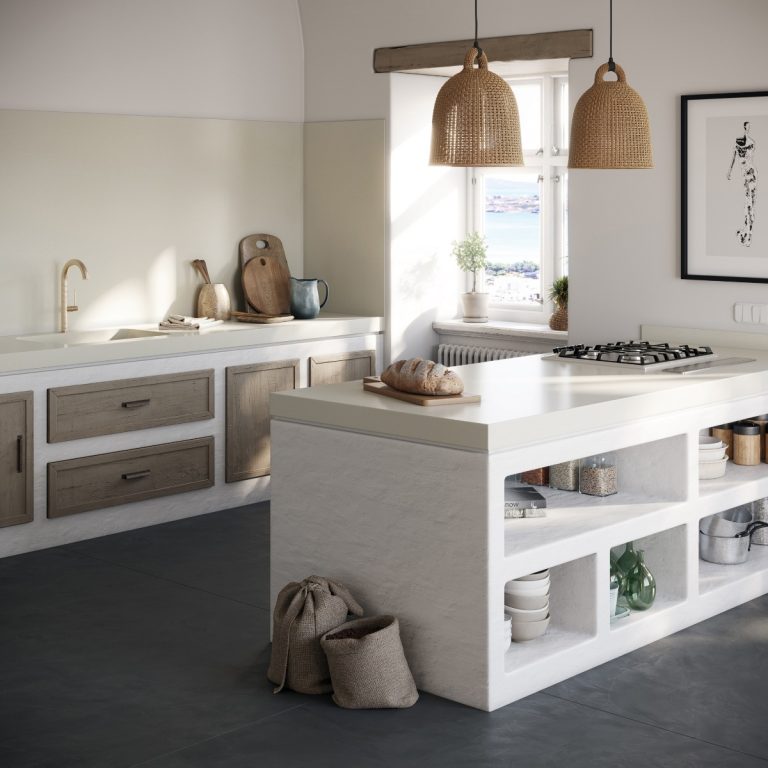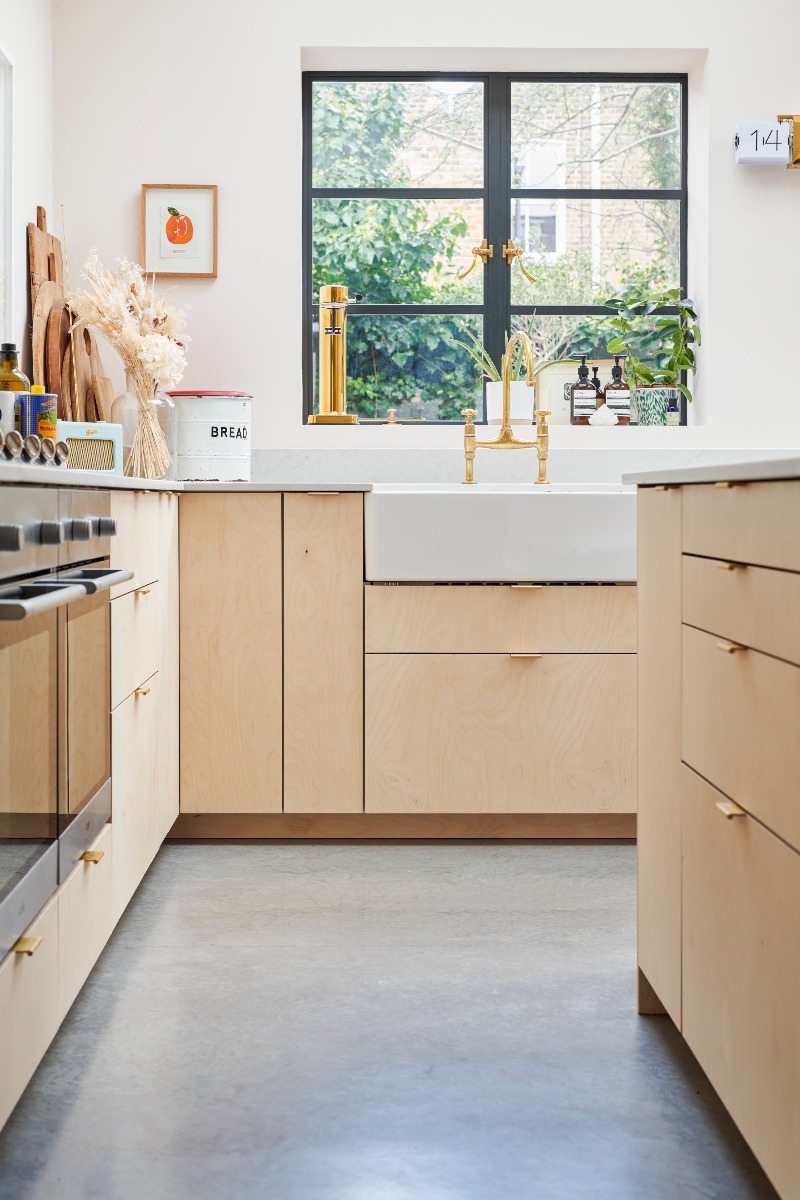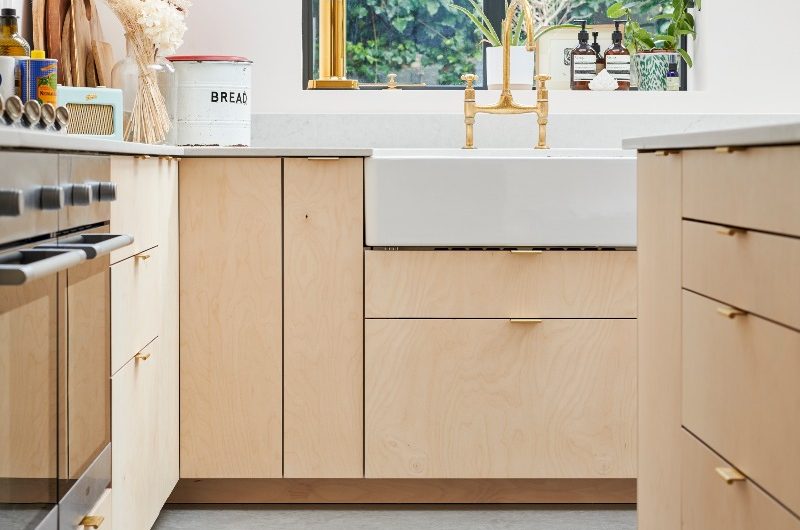 Adam Black, co-founder of Button & Sprung, gives us his thoughts. "Structured simplicity is a natural evolution from the Scandi-inspired interiors that we've seen dominating interior trends," he says. "This look is a stripped-back style with rustic elements and layered textures. Creating a relaxing, comfortable environment, soft neutrals are used to create a calm and uplifting space, with more choice of sustainable accessories."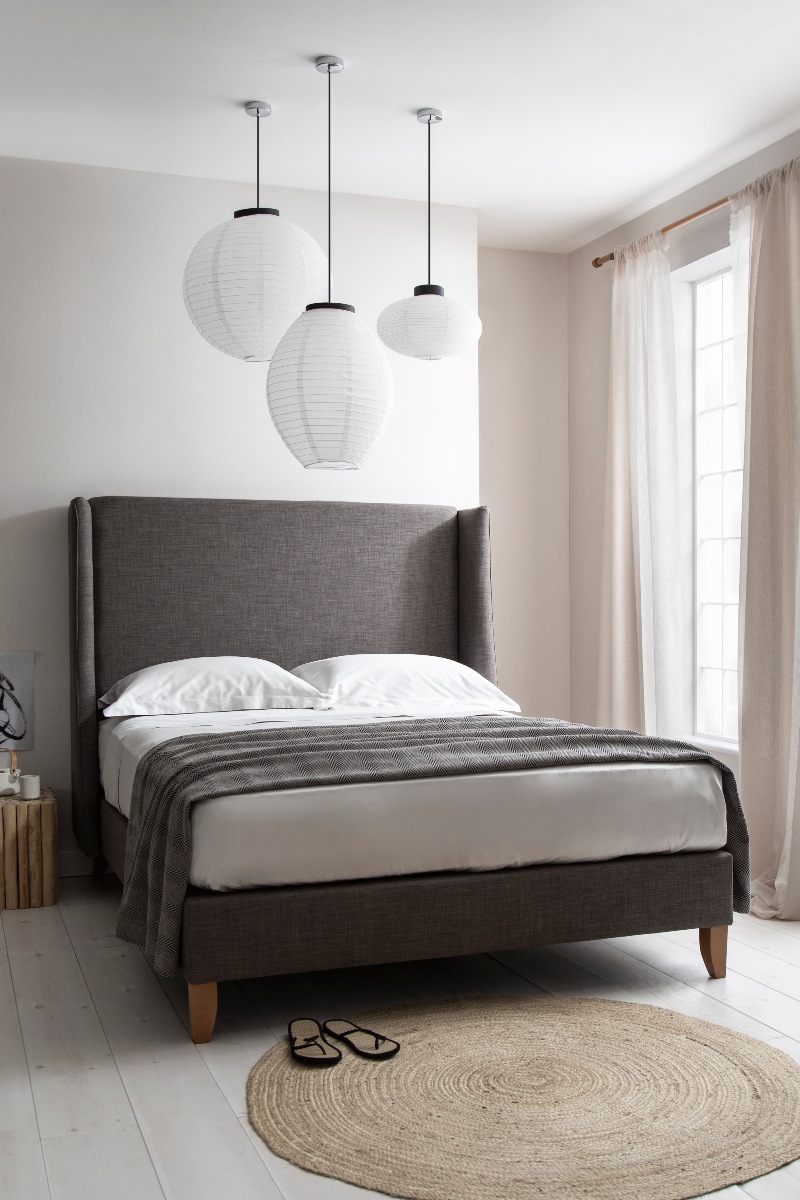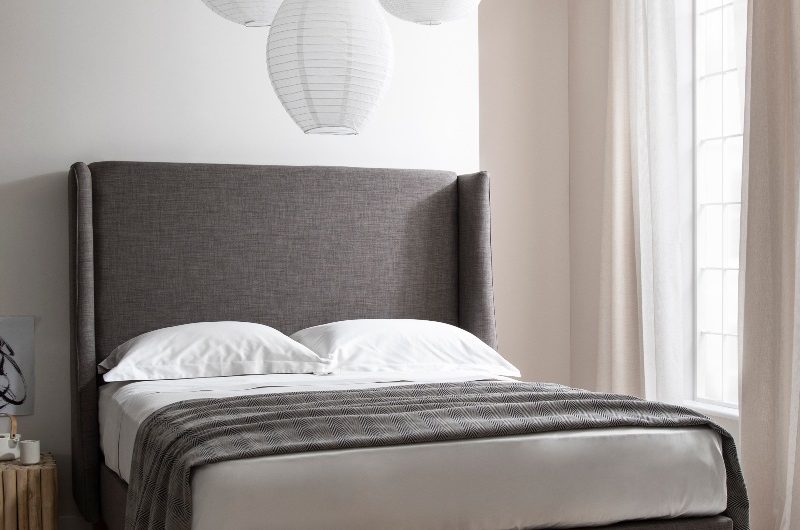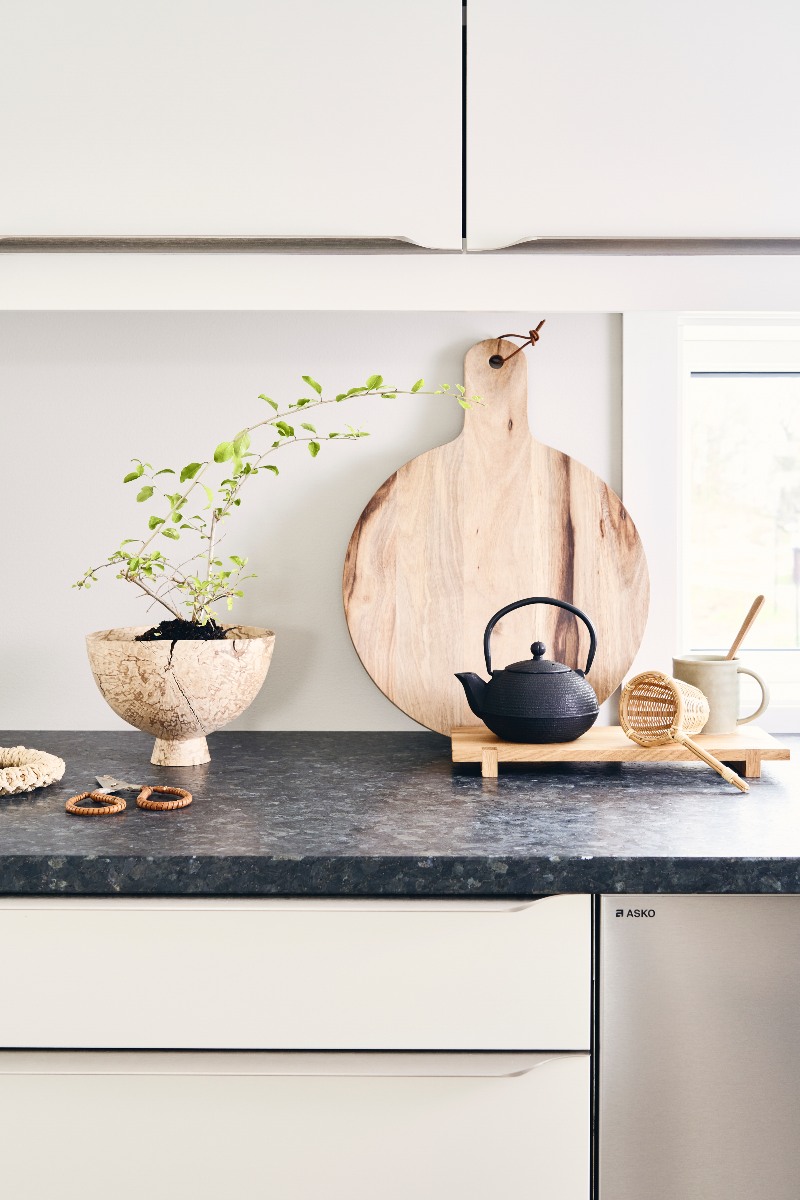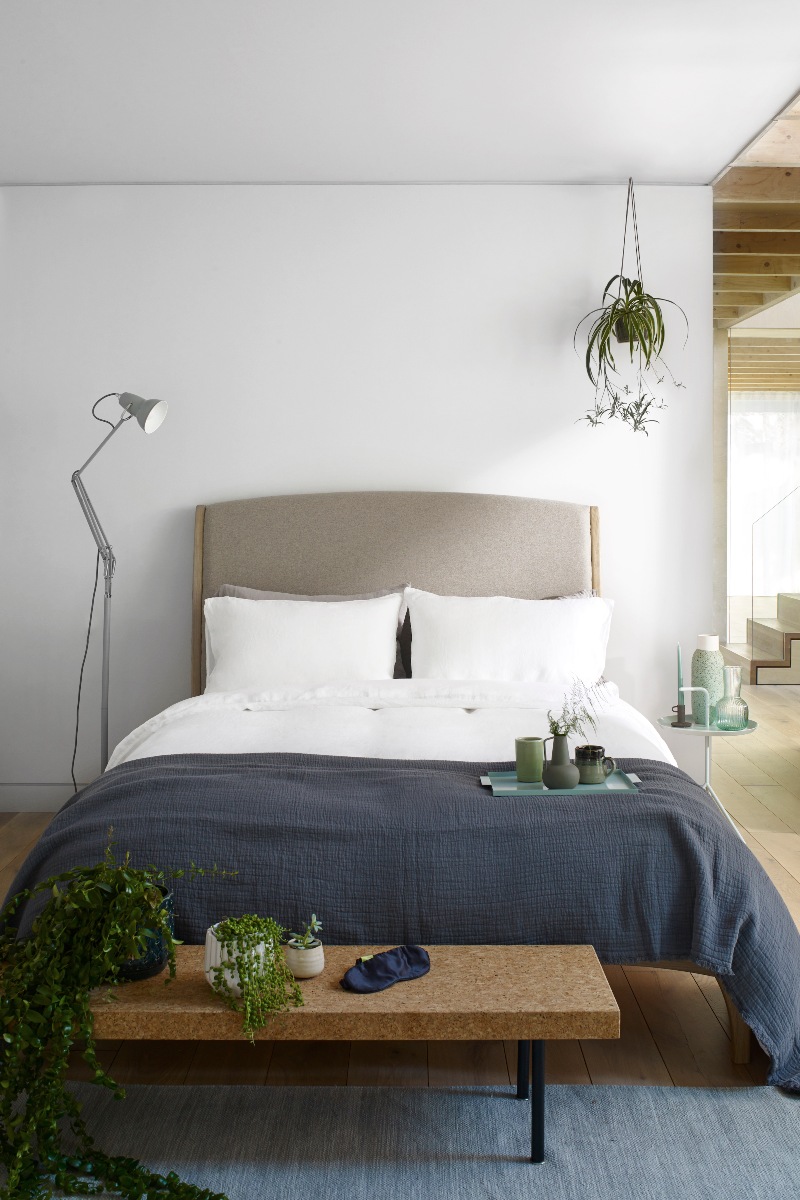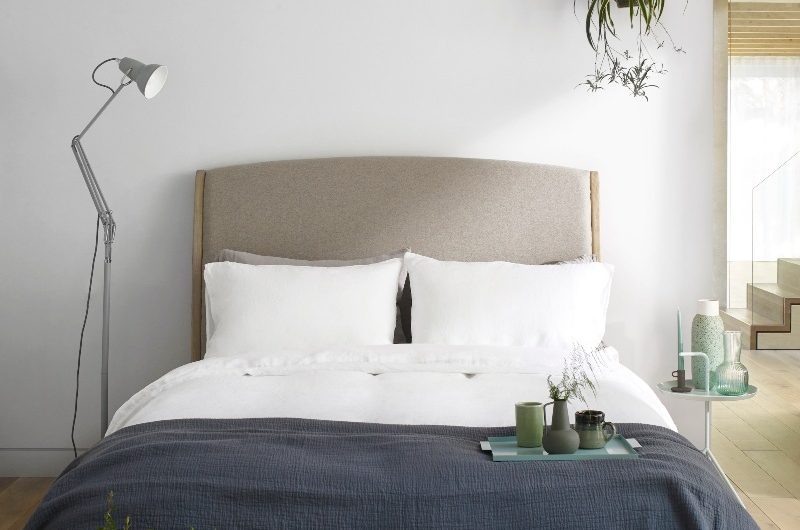 Poppy Peace, creative director at David Phillips, gives us her expertise. "Blending textures and soft hues is key for creating a warm and inviting space," she explains. "Avoid bulky furniture and focus on a few main pieces of furniture with slender frames and neutral upholstery. This will open the room, allowing for more light and a calmer environment."
Keep it sleek and simple
You can never go wrong with a minimalist approach to your interior design. However, this doesn't mean you have to compromise on style. Choose clean lines for your furniture and core elements such as kitchen splashbacks, shower enclosures and bedroom mirrors. Then, create interest through colour and texture without cluttering your space.
HiB's product designer Dan Cook agrees. He says: "The popular Scandinavian style offers a fresh aesthetic that uses simplicity, clean lines and textures to create airy bathroom spaces. Experiment with a light, neutral colour palette, particularly tonal and monochromatic shades, lines and geometric patterns." As a result, "you can create a stunning, light feel that brings nature indoors."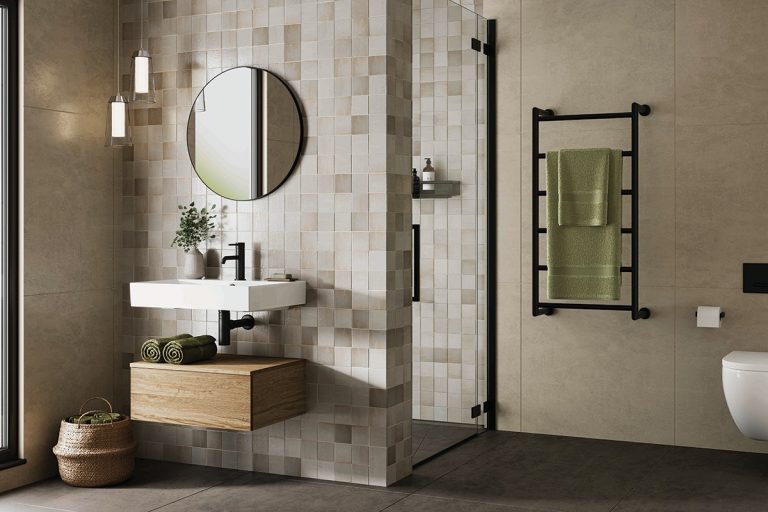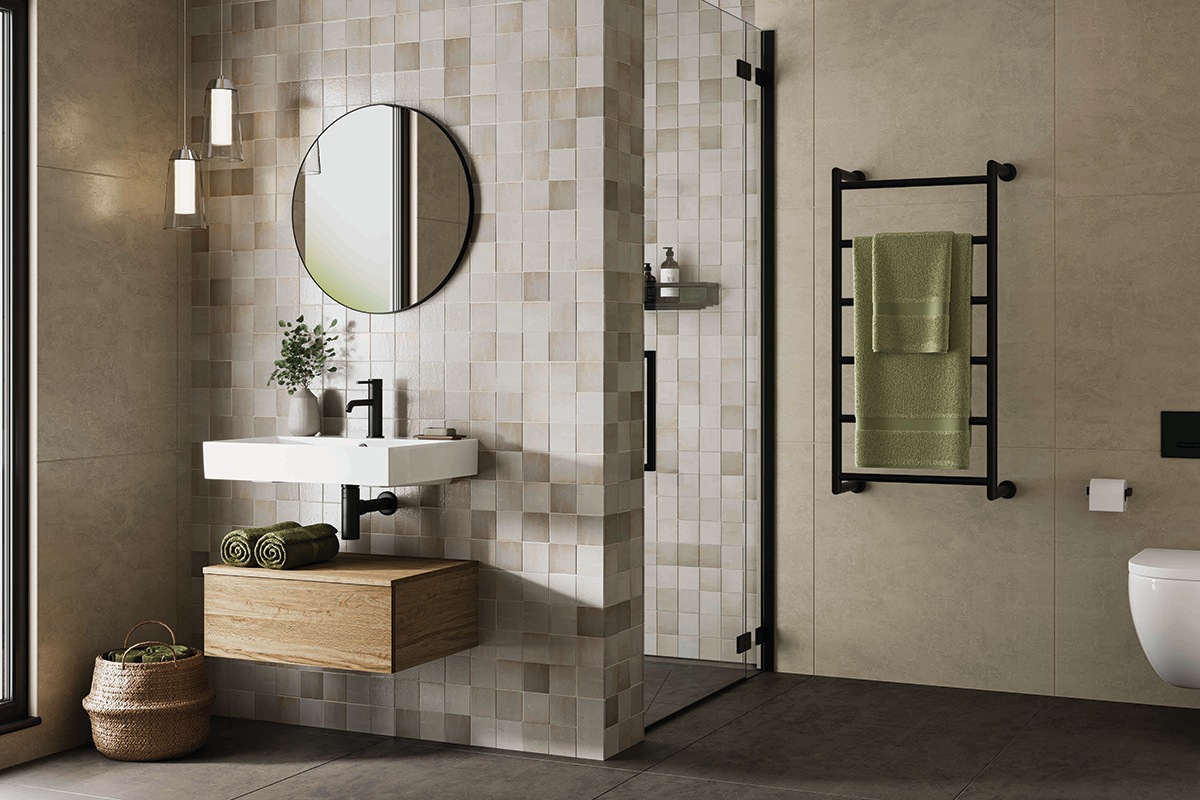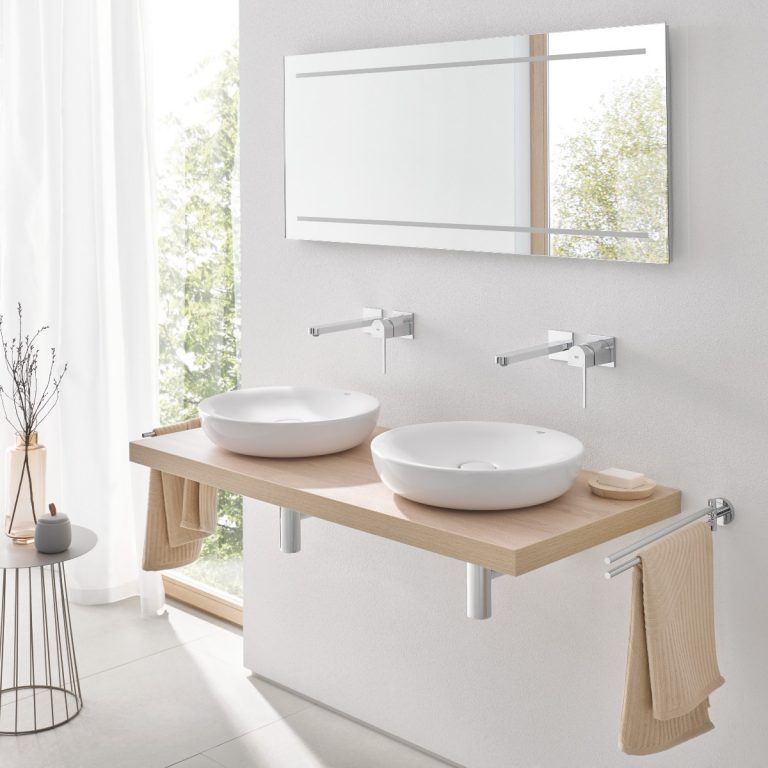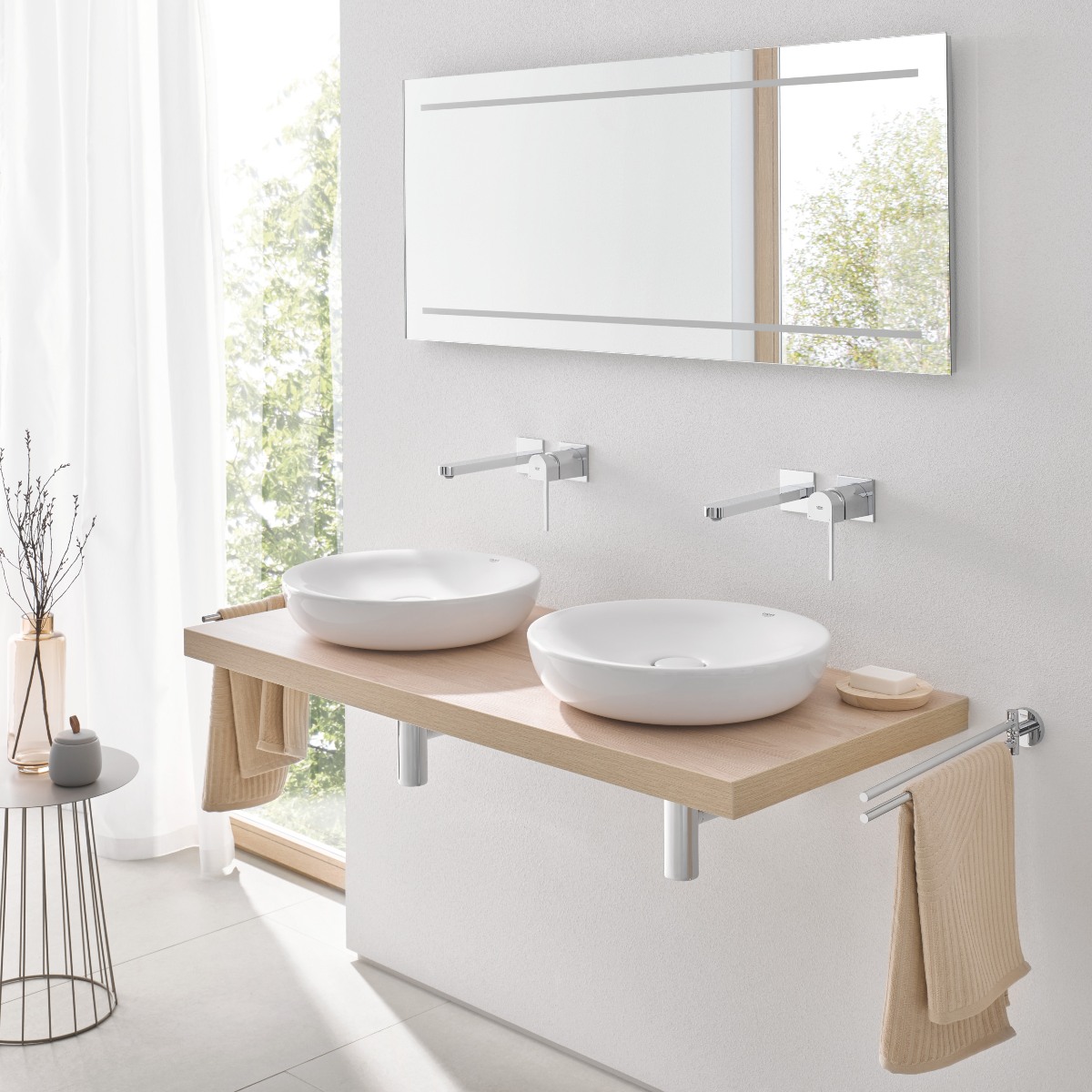 In conclusion, Victoria Plum's interior designer Ruth Foster sums Scandi up for us. She says the best way to recreate the Scandi look in your home is to "keep four things in mind. Minimalism, functionality, nature and light."
"Create a clean, sleek style by incorporating contemporary products with an uplifting, neutral palette," she advises. "This can range from off-white to sage green. Also introduce bamboo, rattan, linen, and pine details to bring the Scandi look to life with organic materials and textures."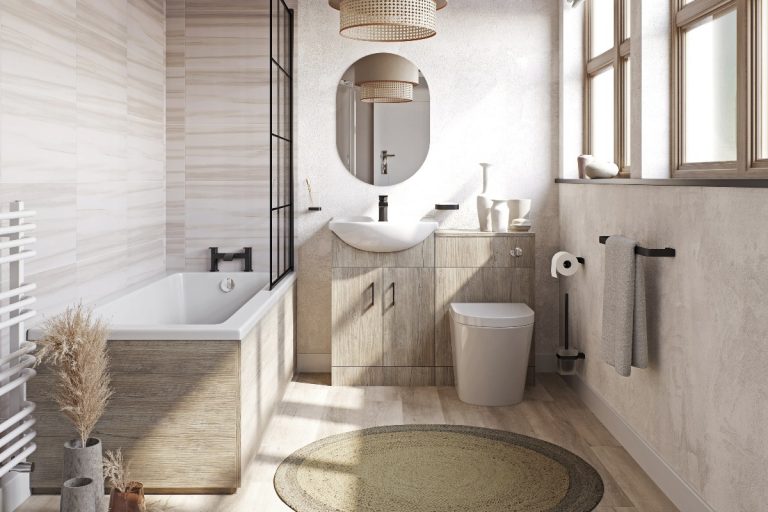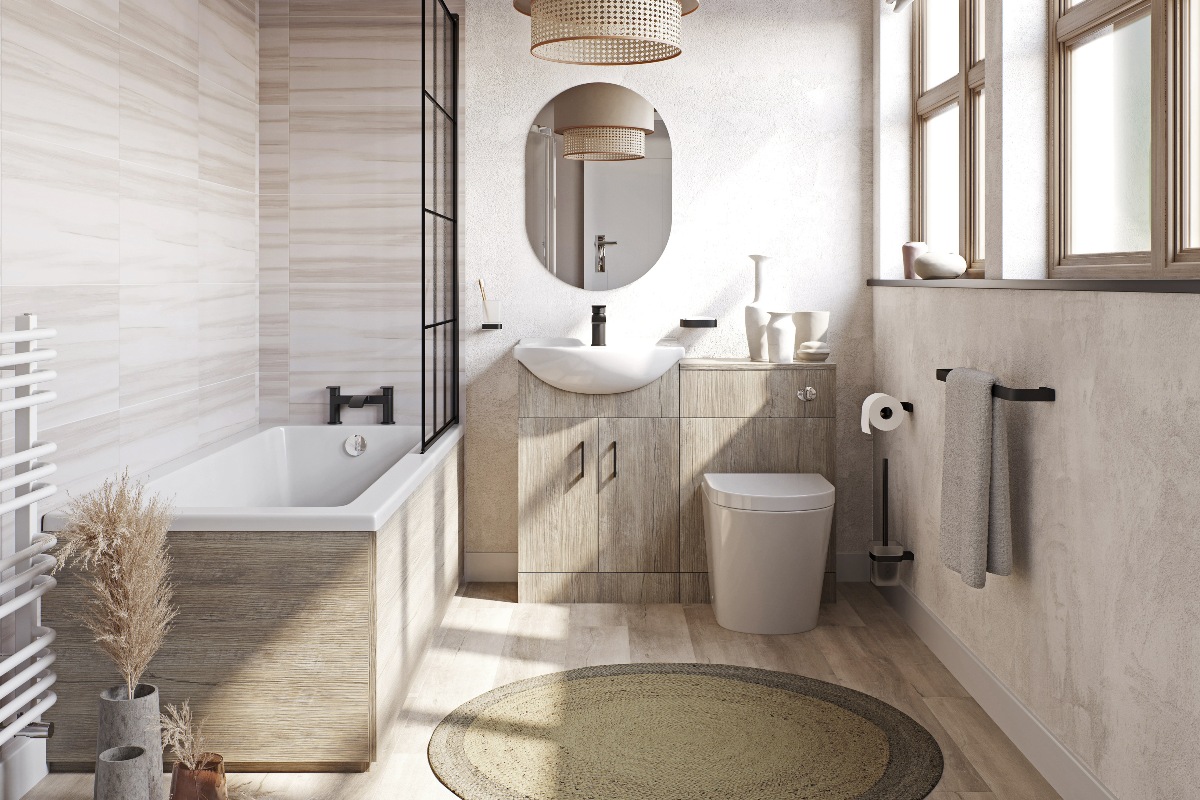 In short, Scandi's so much more than just a colour palette. We hope you enjoyed reading this, and have a better idea of how to create a Scandi vibe as a result. However, if you need more tips, read our feature Scandi-style kitchen ideas for a calm and cosy scheme.
About Post Author