In my series of posts for These Three Rooms I have explored how to find the right interior designer for you and the concept of virtual interior design. But for my final post I'm going back to basics to ask: what exactly does an interior designer do?
If you think an interior designer is someone who wafts about picking out paint colours and cooing over fabric swatches it's time to think again.
Colours and finishes are important but, to be honest, these are only the icing on the cake. The aim of an interior designer is to improve the environments in which we live, work, relax and socialise – a well-designed space should enhance your wellbeing as well as being visually appealing.
When you're using a designer, the starting point for most is to get to know you – who you are, how you like to live, who shares your home (including pets). So don't be put off if you get asked a lot of questions about your life and style.
Next they will look at the space available to assess if it is functioning in the best way possible.
Let's look at what to expect when using an interior designer in a little bit more detail…
An interior designer helps with space planning
In short, an interior designer will help you make best use of the space you have available and suggest ways to improve how you're currently using it. This could be for your whole house or an open-plan kitchen-living-diner, bedroom and ensuite or a loft conversion.
A good example of this is a recent project by interior designer Brian Woulfe at Designed By Woulfe. He was called in to help with a family kitchen that had been added to and extended, resulting in an awkward shape with odd nooks and crannies.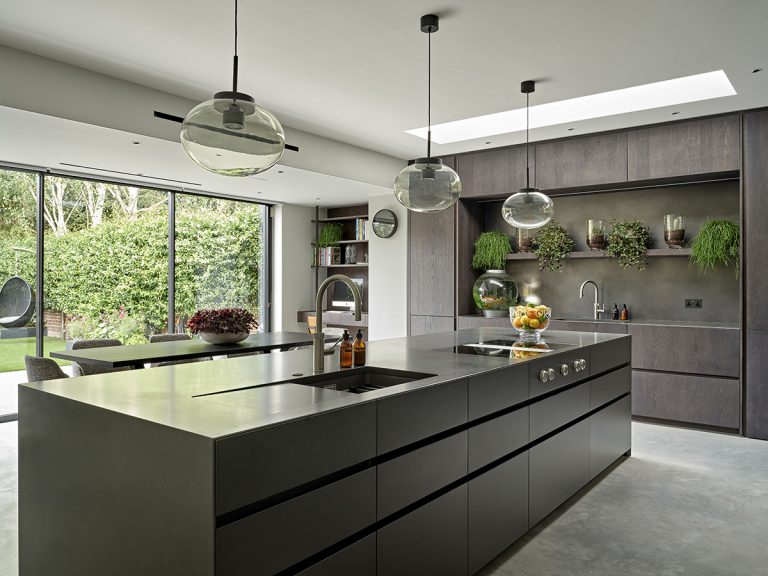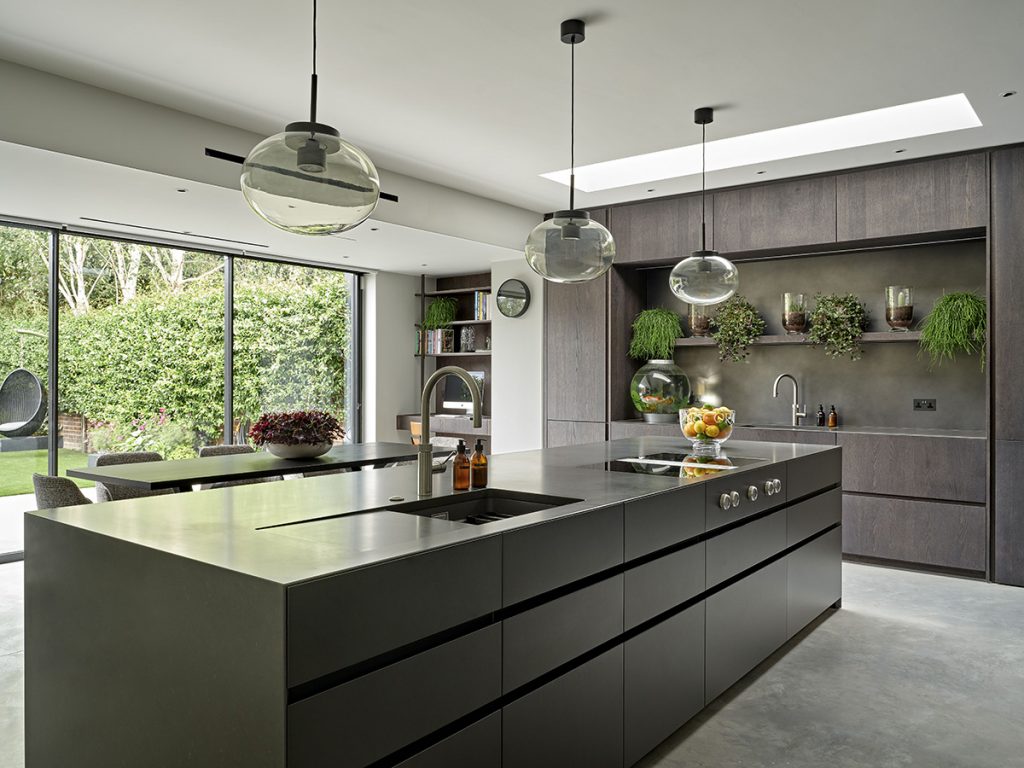 Before even thinking about door finishes and worktops Brian's starting point was the space planning. He told me: "We created a walk in pantry to utilise the bitty area at the back of the kitchen."
"We also added a roof light and different doors to better frame the view of the garden. Basically the box stayed the same but we made the layout more symmetrical and open."
For this kitchen the homeowner's wishlist also included a breakfast bar, family dining table and a desk area. Brian managed to incorporate all these elements into the streamlined design using materials that pulled the whole scheme together as well as fitting in with the rest of the house décor.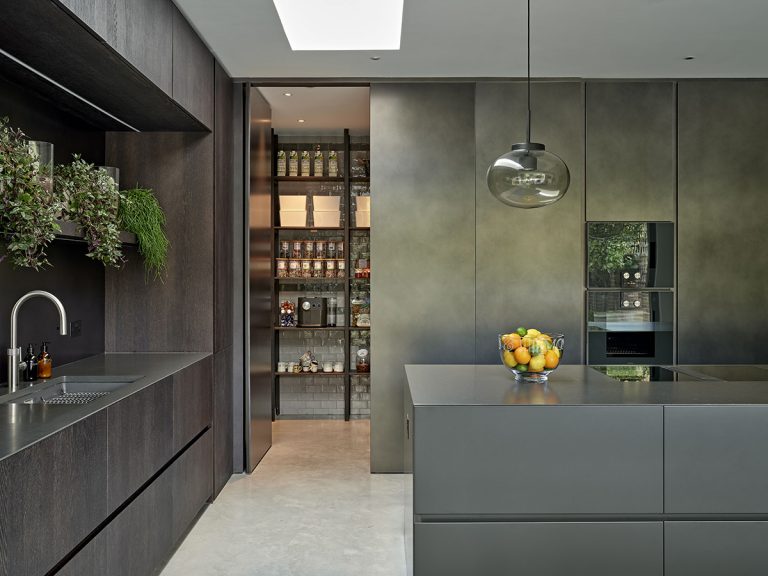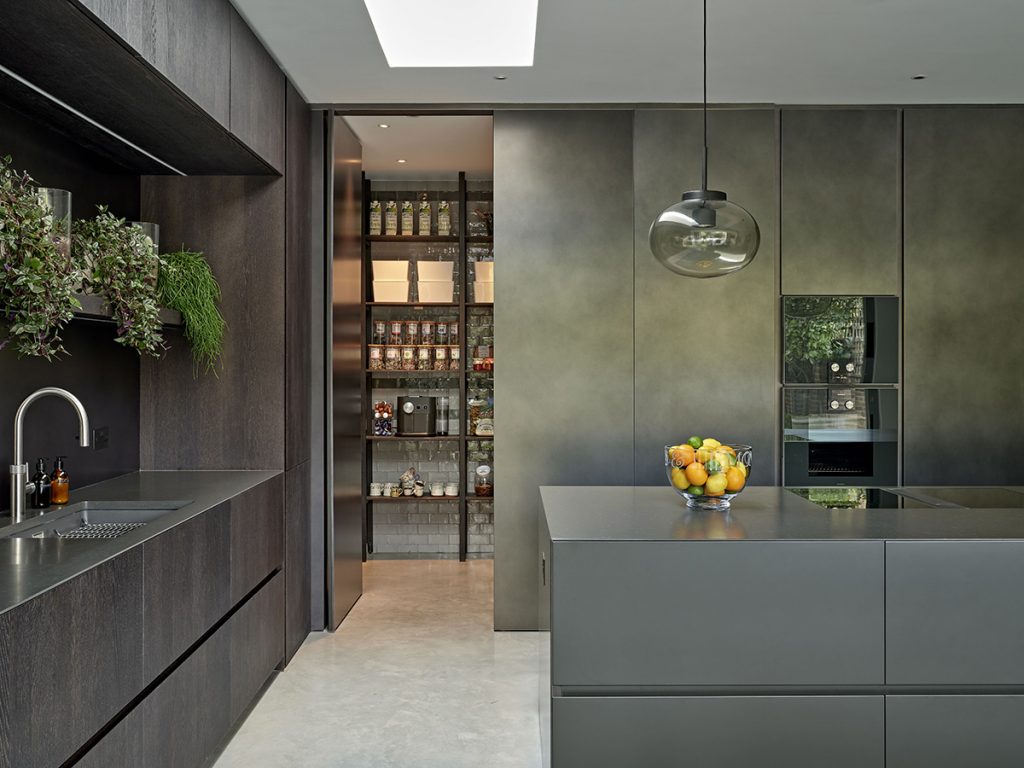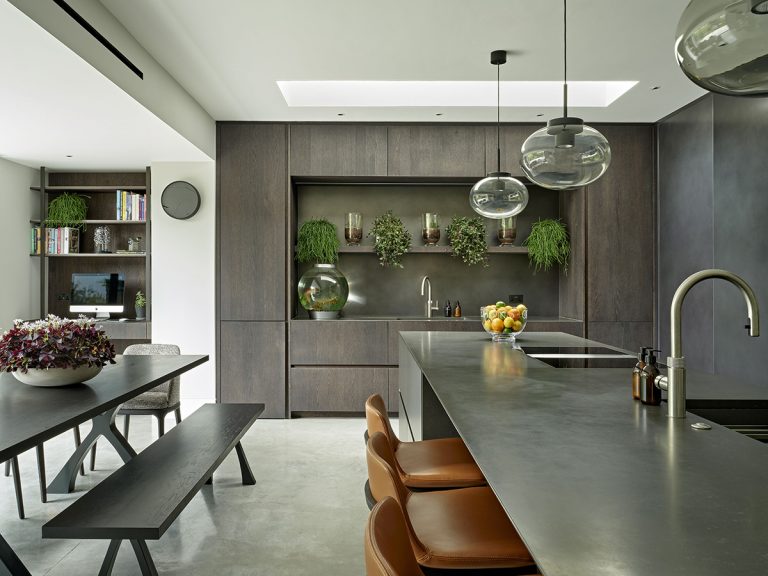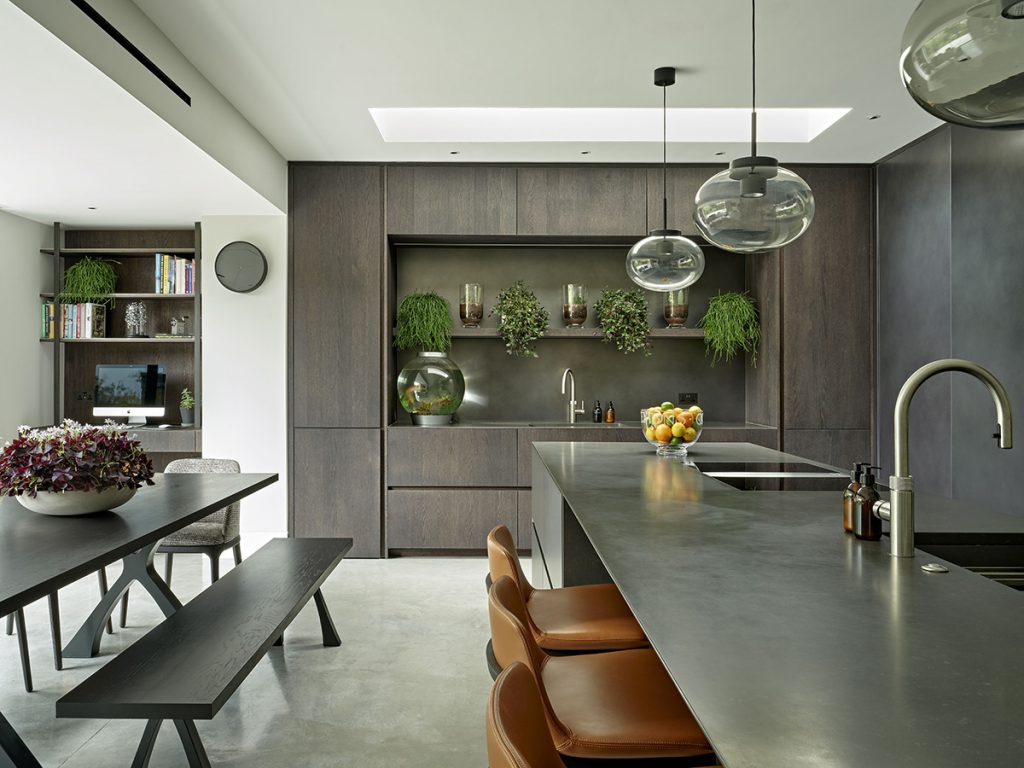 This was only possible because Brian has the design skills to realise the potential of an existing property – he also has an exhaustive list of suppliers to find the exact pieces to match his clients' tastes. An interior designer's little black book is pure gold, let me tell you.
Basically, a qualified designer will open your eyes to ideas and possibilities you might not have thought of – dramatically improving how you live in your home and probably adding value to your property.
An interior designer helps plan lighting
As well as space planning, creating storage, adding furniture and furnishings, lighting is a key element of good interior design – a designer understands how light not only enhances our interiors but affects our moods so will take care to position a variety of lights, from overhead spots to table lamps, for maximum effect.
And works with other trades
A bonus of using an interior designer is that they will also manage your project from start to finish,  liaising with other trades -such as kitchen fitters, plumbers, flooring contractors and builders – to ensure the whole process runs smoothly.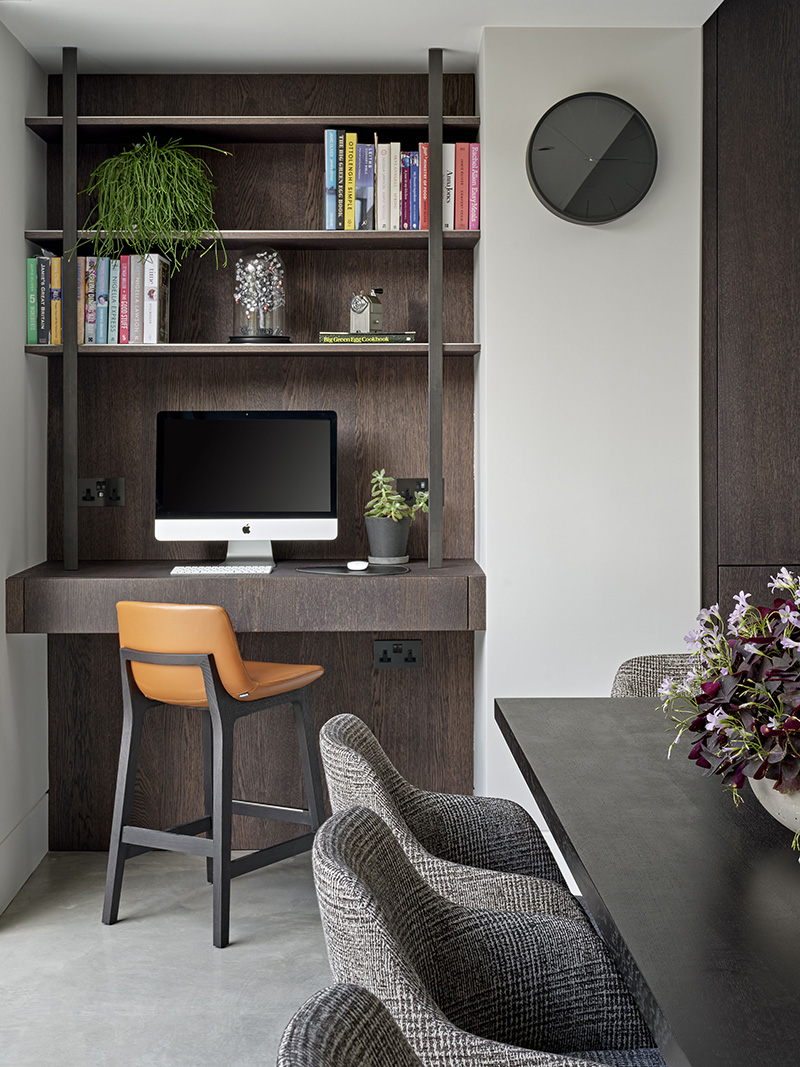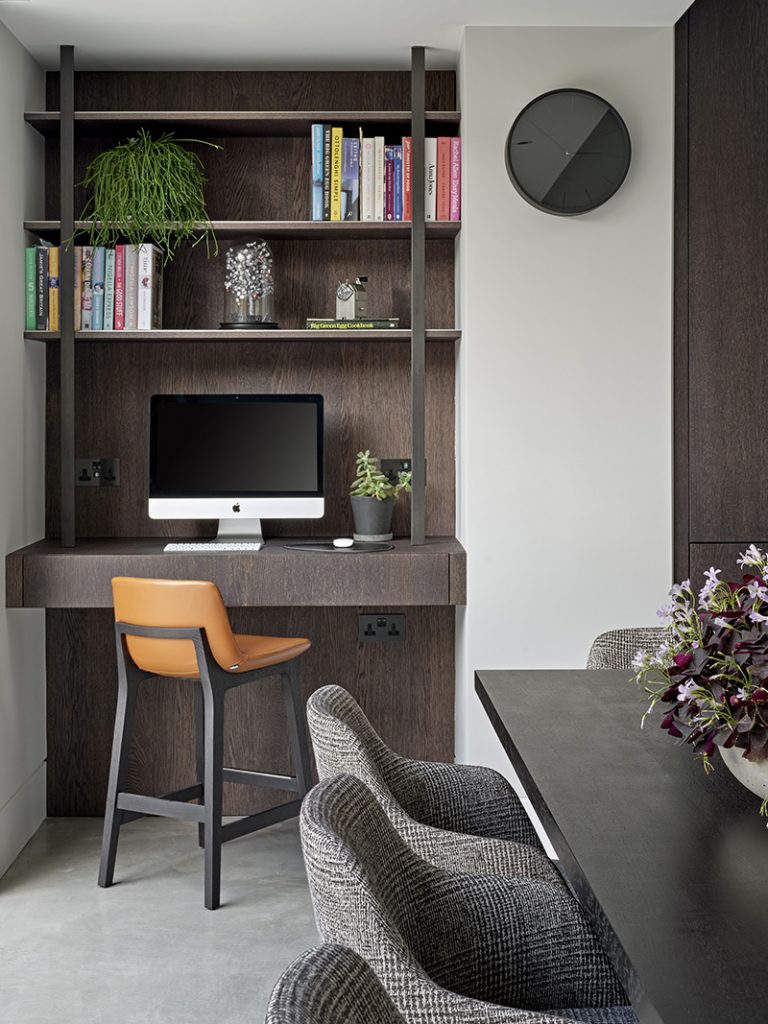 How to find the right designer for you
Unfortunately, in the UK, the use of the title 'interior designer' is not protected (unlike the title 'architect' which is subject to government regulation) so anyone can call themselves an interior designer.
This has not helped the industry's reputation. Someone who arranges a few scatter cushions before posting a photo on Instagram, can call themselves an interior designer alongside those who have a professional qualification.
To find a professionally qualified interior designer, I recommend contacting either the British Institute of Interior Design (BIID) or the Society of British and International Interior Design (SBID).
To become a member of either organisation interior designers are assessed on their qualifications, experience, skills and professional competence giving you the reassurance that they will be able to tackle your project.
If you want to delve a bit deeper, I think this guide, produced by the BIID, is a helpful insight into understanding exactly what an interior designer does.
Want to know more about interior design in the UK? Elspeth Pridham writes the interior design blog The Insider.
About Post Author