Whenever I'm asked to predict trends for the coming year, I usually take references from months of visiting various design exhibitions around Europe and travelling the world. I would've returned from treading the halls and the never-ending exhibition stands to touch and see first hand what is coming in terms of furniture, lighting designs, tiles, surfaces, and materials.
Of course, there would always be prominent colours and materials that repeat across the various design houses and manufacturing brands, and my team and I would subconsciously absorb everything we see – and, after repeating this in several countries, we'd be in a position to predict the future kitchen and bathroom trends, or at least the next 12 months.
How the pandemic affects kitchen and bathroom trends
As we all know, this year has been slightly different. Every exhibition was cancelled – we couldn't travel to source inspiration and were locked in our homes for several months. In reality, the element that truly helps us to establish and predict future trends, is listening and understanding our clients' needs, dreams and equally their frustrations for what they want to achieve in their homes.
On reflection, I am now in a better position than ever to share our ideas of kitchen and bathroom trends for 2021, based on a complete shift in how people are living and the absolute increase in demand for improving the way we live.
Our homes are more important than ever and we have been forced to change how we use them. Colour, texture, and style are pointless if spaces don't function properly or meet our needs So what will people be demanding in their homes now post pandemic?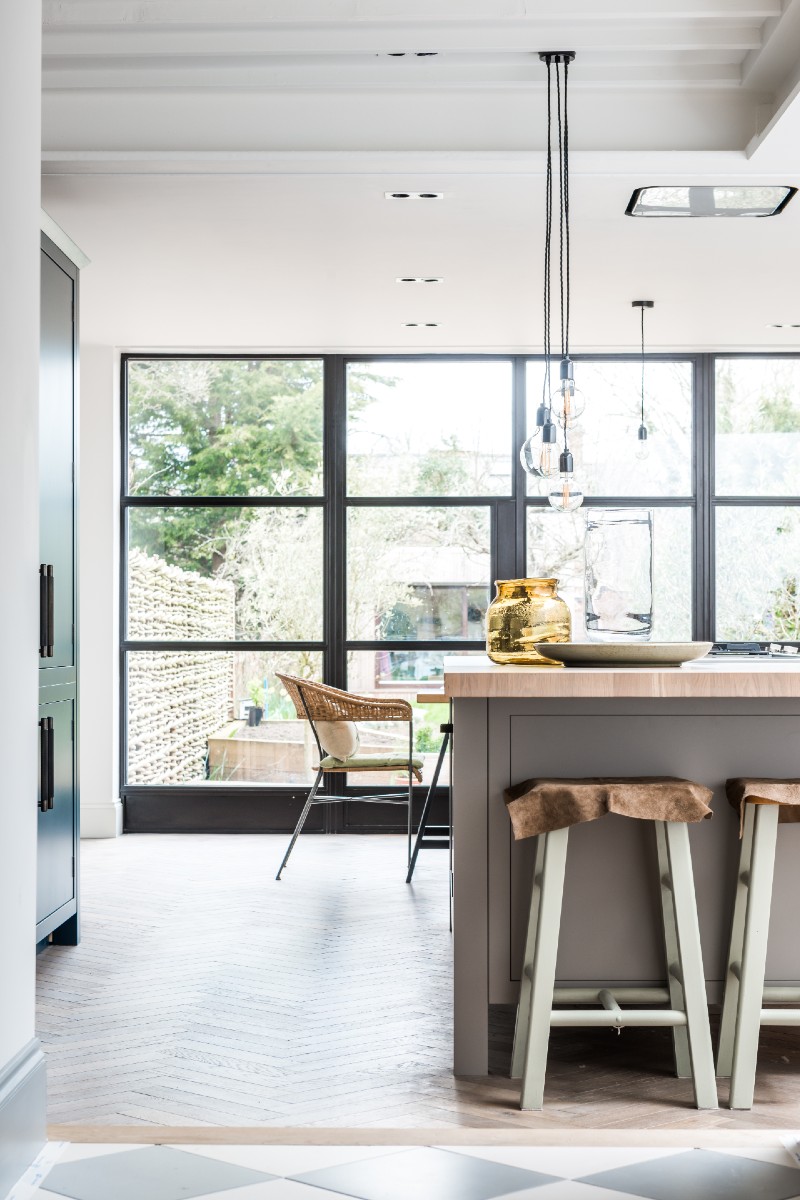 Superior kitchen performance
We will all be cooking more, so the functionality of appliances will become more important and considered. Fridge and freezer capacity will increase to allow for greater storage of food, with water and ice dispensers deemed essential in order to reduce our plastic consumption and encourage a healthier lifestyle.
The pantry space will continue to be an important part of any kitchen for food storage and preservation, plus people will grow their own fruit and vegetables in the desire for self-sufficient living.
As we are going to entertain and socialise more at home, the kitchen will need to provide formal and informal seating areas for family and guests, with plenty of worktop space and efficient storage.
Surfaces and materials will need to be durable and suitable for more serious cooking as well as for multi-generational users – not to mention there should be an intuitive logic to the layout and organisation to ensure functional living.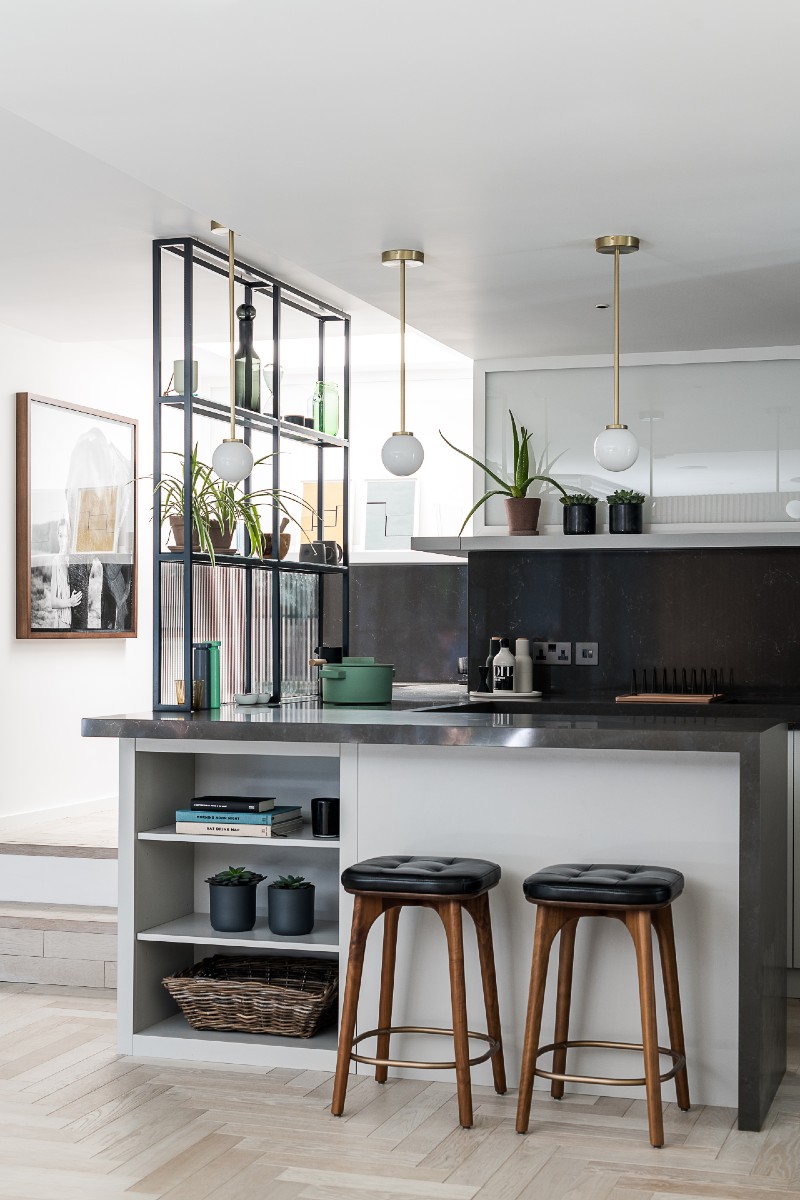 Zoning, home technology and cleanliness trends
The trend for open-plan living continues, but with more people using the space at the same time we will need to find other ways to screen off or divide the various zones to allow for flexible use throughout the day.
A home office or home-schooling provision will be something to incorporate in the future, with integrated video calling technology around our living spaces to allow us to interact socially, yet remotely.
Safety and hygiene will also be a consideration, with dedicated hand washing areas, or at least more focus on providing a solution at the entrance of our home.
Home spas
Our kitchens, bathrooms, and living spaces will have to work harder than ever, with key spaces able to adapt for various uses.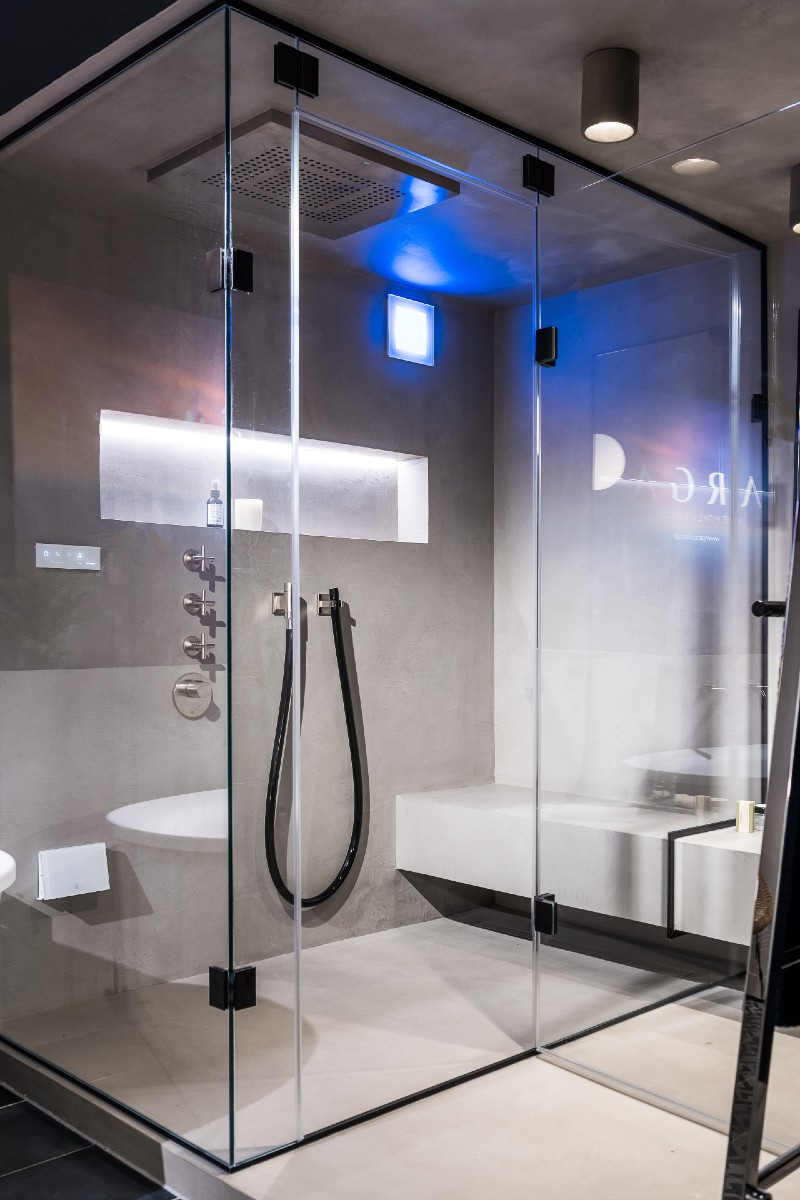 Bathrooms have long been a space to escape to after a tough day, but we will now start see the importance of home spas to allow us to fully relax and destress. Adding a steam function to a shower, or removing the enclosure altogether and opting for a large luxurious bath, can provide different ways to relax with water.
The main bathroom, often redundant with the introduction of more ensuites, may transform into a home gym-come-spa space to fully maximise every square inch. Our health, wellbeing and especially mental health are all elements that our homes should provide a remedy for.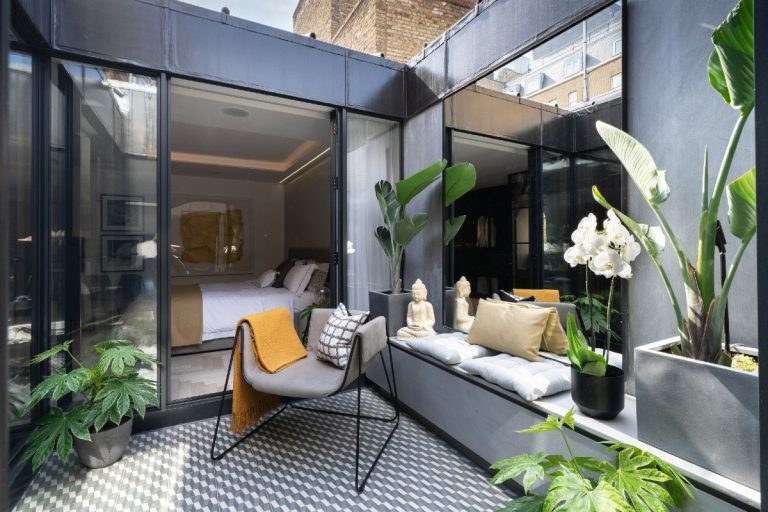 Year-round outdoor space
Outdoor space is now a key part of any home, as we are spending more time outside in our gardens, terraces or balconies, which need to perform for year-round use.
These areas are extensions of our living space and can provide us with spaces to relax, along with the possibility to remain social. Soft seating, outdoor kitchens, and heating solutions will ensure we can use these spaces in every season.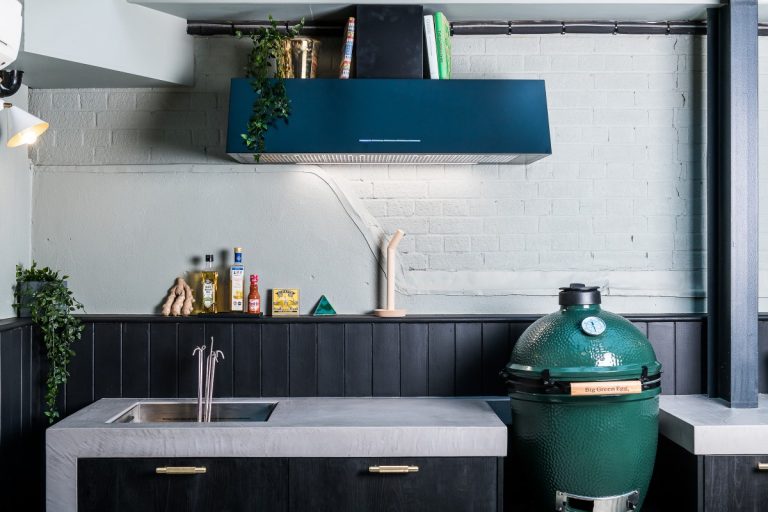 Buy once, buy well
People will remain more adventurous in their choices of colour, pattern and material. Tones that reflect nature, including greens and blues, will remain popular as they provide a rich contrast when combined with a more neutral palette.
Materials will be purer and natural, rather than too polished or plastic.
The concept of mixing materials will continue, too, and we will see the trends for upcycling, reusing, and choosing hand-crafted pieces develop. Much like fashion, we are conscious of our consumption; we will invest in craftsmanship and statement pieces that won't date – we'll buy less stuff and make it last longer, with the clashing of styles resulting in a timeless aesthetic.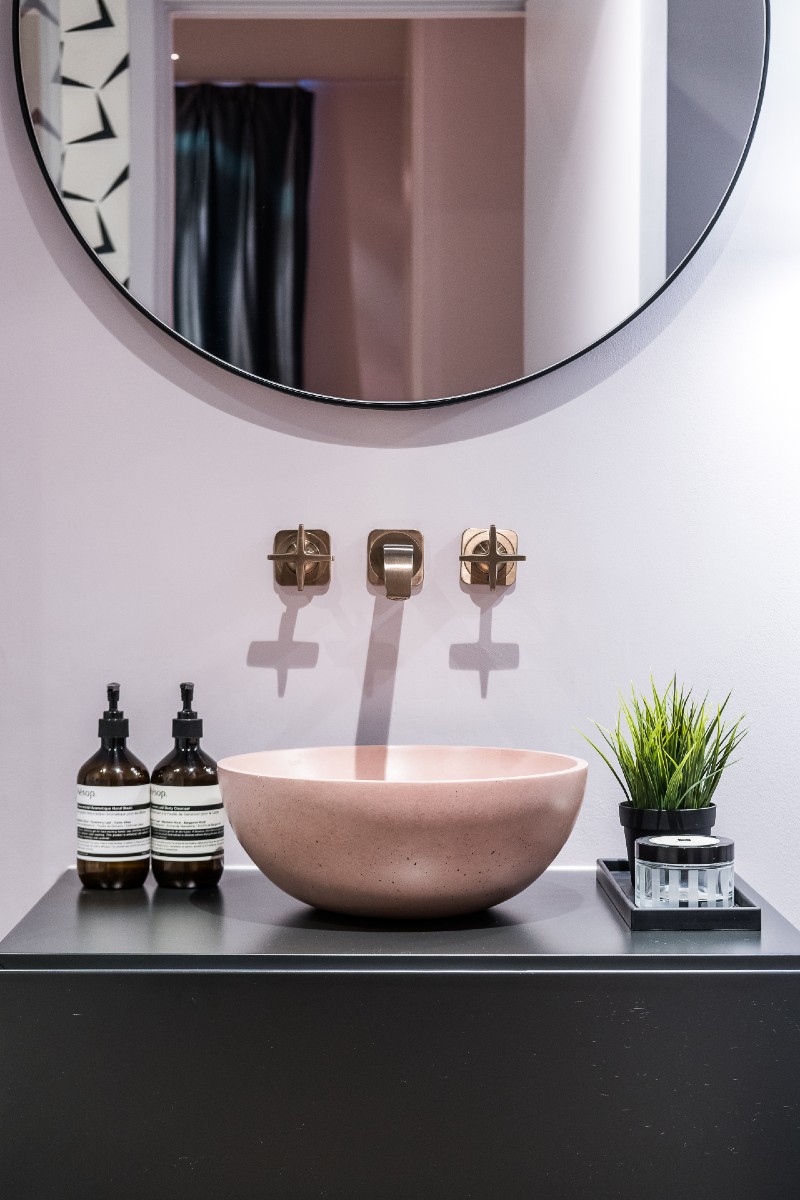 Soft touches
Gloss finishes in paintwork are becoming more popular. We have had matt surfaces for such a long time, but gloss in vibrant colours, rather than neutral or while will evolve.
Curves are also making a return in furniture and interior detailing – I suspect a rebellion against the harsh minimal lines of late, reacting to the need for softness.
Sustainable personal choices
Sustainability is not a trend, but something that will impact our choices more than ever. We need to know where things come from and ask ourselves if they're sustainable and what impact they have on environment. We will seek out products and materials that will help rather than drain the world's resources.
Style – we want personalisation, not a cookie cutter approach. We will invest in our homes more than ever, which is why we want something unique and personal to us.
Which of these kitchen and bathroom trends will you be adopting for your home?
Hayley Robson is the creative director at Day True.
About Post Author