Hands up – what brings you the most joy about your home? Is it the feeling of comfort you get when you walk through the door, or the latest gadget you've recently splurged on? For me it's the little nooks, like the work from home spot where I spend most of my time, the dressing table where I relax and practice some
much-needed
self-care, and my kitchen coffee station, where I get my daily fix.
Now that we spend much more time in our homes, we've really got to focus on getting the most out of the space we live in and creating a joyful environment. You've probably picked up the paint brush during lockdown to give your bedroom a fresh look, or moved some furniture around to create a multi-functional space, right?
I asked designers and interior experts what about their homes brings them joy and which are the best ways to create a happy home…
"Understand what you need from your home"



For Julia Trendell, design expert at Benchmarx Kitchens, spending time with her family brings her joy. "As I have energetic children and a playful dog, the heart of our home is always the kitchen. I love my little pops of colour in this space, such as my cooking utensils, pots and colourful artwork on the fridge".
Julia says that when you want to create a happy home, you need to first look at how you use and live in the space as it needs to be suitable for everyone. "Think about who uses each space and how, which will give each part of your home purpose. Consider incorporating a breakfast bar, island or banquet seating for a multi-use space in the kitchen, or incorporate ambient lighting so you can dim the lights and sip on a chilled glass of wine at the end of a long day".
Mitchell Burton of Portrait Kitchen loves to cook and he says "getting together in my open-plan kitchen dining space, making some good food and opening a bottle of wine" brings him joy. "Lots of good evenings and weekends have been spent this way!"
To ensure to create a happy space, "you then need to focus on the individuality of each area or room, making sure you get the practically of the space right and following up with the feel and style," says Mitchell.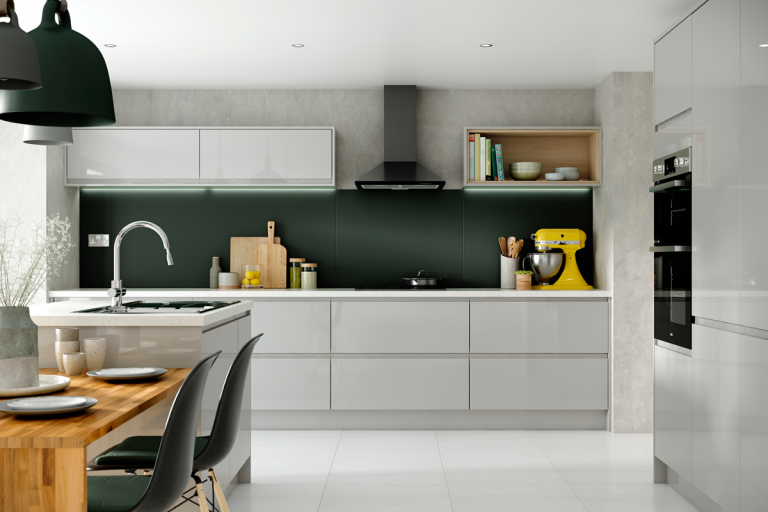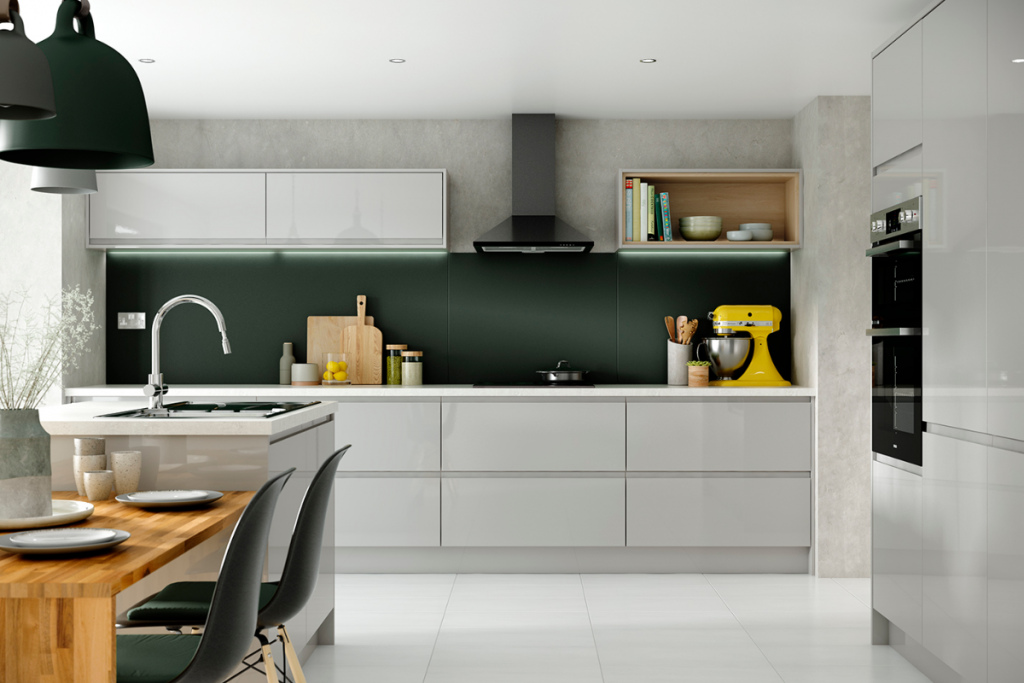 "Think about making it multi-functional"
Juliette Thomas of Juliettes Interiors says that "the open spaces where the family can all get together brings the most joy in my home. An airy kitchen with a large dining table and plenty of seating for family and friends is great for this. It's a real gathering place where we can cook, eat, chat and pass the time".
"A family home needs to be comfortable for all the family & multi-functional, to take everyone's interests and needs into account. I would always go for classic, timeless furniture and decor so that it doesn't date too quickly," says Juliette.
Julia Steadman, operation director at Brandt Design, reckons you should have "a dedicated utility area or boot room so you can keep your laundry separate from cooking and dining zones, as well as create an extra space to store cleaning products, dry goods, pet food and outdoor clothing. You could even incorporate an extra fridge or freezer to take the pressure off your main cooling appliance and primary kitchen space".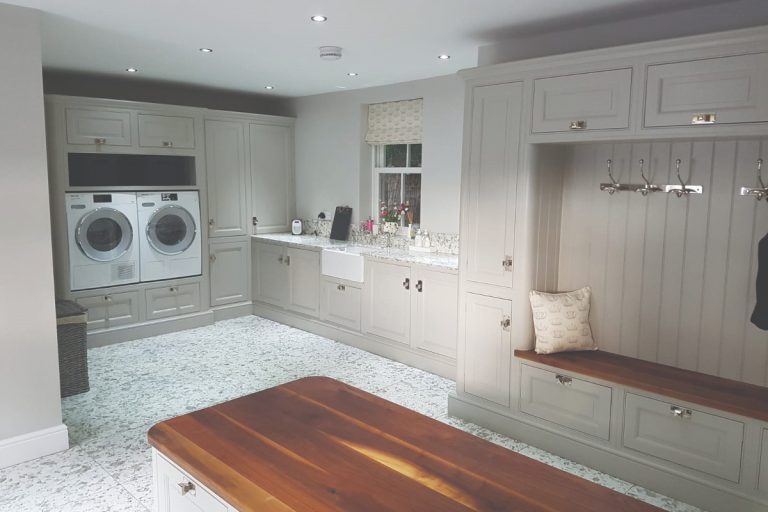 "Have a work-life balance"
"Our favourite social hub is the open-plan kitchen and dining space, it is a clutter free haven filled with lots of interior storage to ensure a seamless feel." says Sophie Devonald, designer at Crown Imperial.
"Now more than ever is a good time to re-evaluate our spaces and add a little more joy to how we live. Working from home is a new dynamic for some, so it is a great opportunity now to look at any unused areas and add flexible modular office elements to help you maintain your happy work-life balance," says Sophie.
https://www.instagram.com/p/CBgfygtjm2s/?utm_source=ig_web_copy_link
"Storage: a place for anything and everything"
You can never have enough storage, right? "I find it so satisfying when we open a drawer or cupboard in the kitchen to see neatly organised spices, tins stacked with all the labels facing forward and mugs lined up like the Queen's guard!" says Hania, designer at Harwoods Kitchens.
Simon Bodsworth, the managing director of Daval Furniture, says that "a healthy breakfast will set him up for the day. Make sure that there's a place for all your favourite foods with customised larder storage. With an organised kitchen, cooking becomes even more enjoyable for all the family and in my experience, a well-stocked pantry is usually at the heart of a happy home."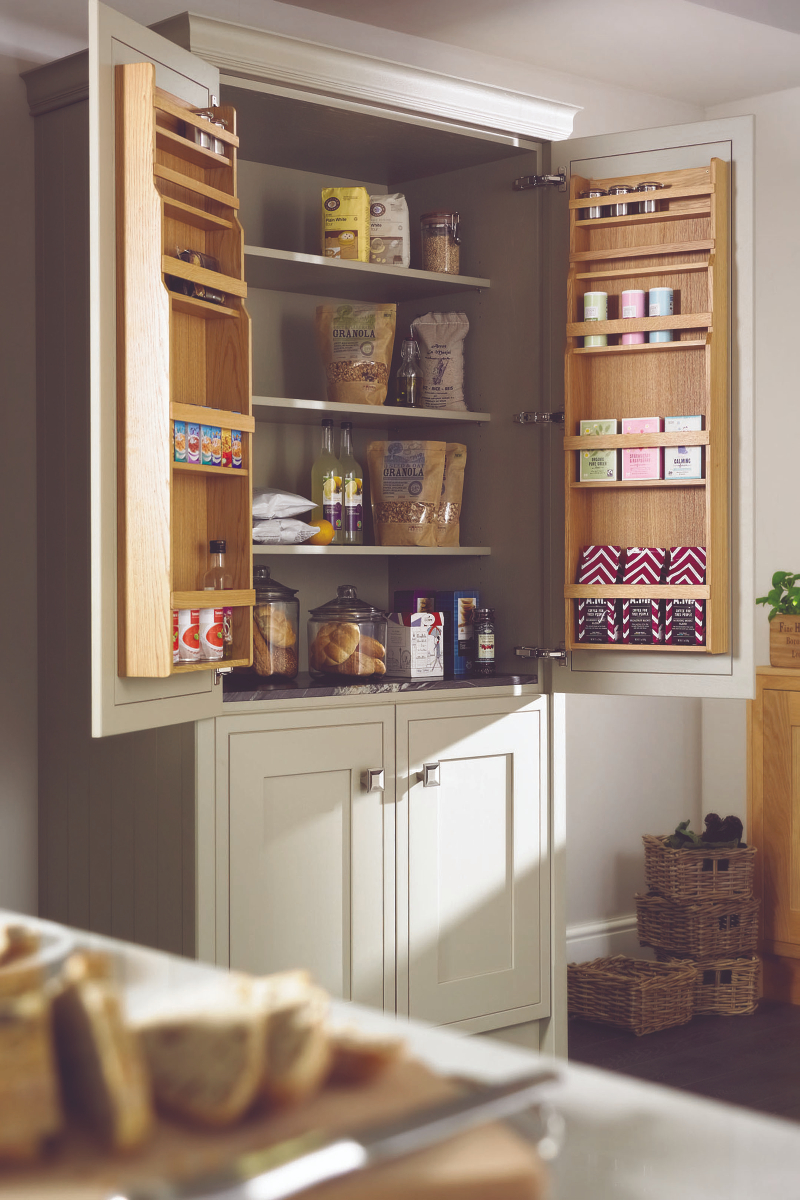 "Comfort is key"
Georgia Metcalfe, co-founder, creative director and designer at The French Bedroom Company says that "full joy in my home is walking into a bedroom with a beautifully made bed, fresh air, open curtains, thoughtful and considered personal photographs or books, a leafy green plant and a relaxing scent from a candle or reed diffuser".
Emily and Jonathan Attwood, founders of Scooms, say that without a doubt, the perfect bed brings them joy. "Sinking into the perfect bed after the end of a long day with fluffy pillows, silky-soft sheets and a cloud-like duvet is a luxury and is the one thing that brings us the most joy about our home".
"Having a wonderfully comfortable bed, plus an uncluttered bedroom and a good bedtime routine will ensure that everyone in the household is getting the right amount of sleep," they recommend.
"Make it homely"
"The room that brings me the most joy is my new kitchen, that I have created by combining the old small kitchen and utility room into one larger area, including areas to bake – as a family, we all enjoy doing this. And more space for friends to congregate as I think the kitchen, for the majority of the time, is where this tends to happen in many homes," says Oli Sheppard of J Sheppard & Son.
He recommends introducing candles, mirrors and items that bring a smile on your face in your scheme, as they are set to create a cosy atmosphere. "The most important thing that you can do above all else is to come up with ideas as a family. Rooms and designs that feature something from everybody will evoke happy family memories for years to come".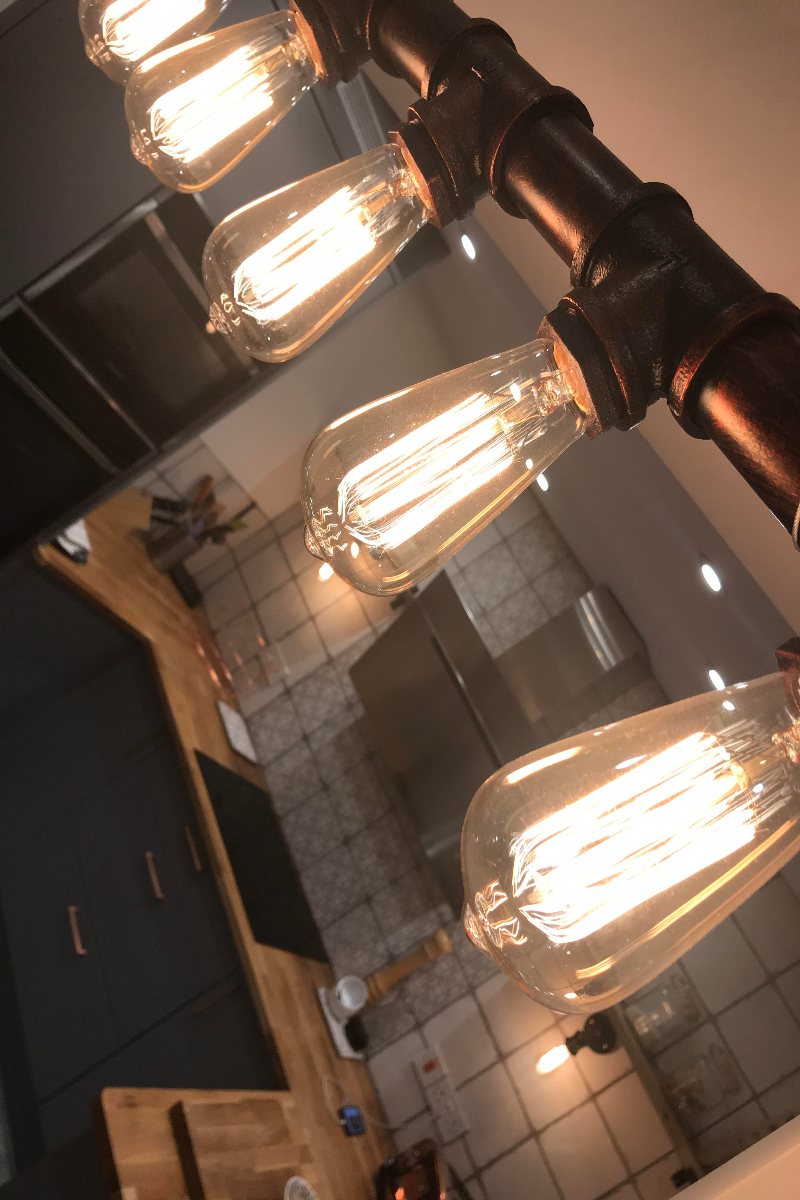 "Make it personal"

Lucy, who is the co-founder of Rockett St George, is a natural maximalist – "I love things that could tell a story or two and evoke memories. One of the parts of my home that gives me the most joy has to be my kitchen. I designed it with black walls and surfaces, inspired by a nightclub, and it's the perfect place to entertain."
When it comes to creating a happy home, Lucy suggests putting pen to paper and writing down words that describe your character. "Personality traits can then be translated into your decor design to make sure you feel completely at home and happy with the interiors around you".
"The wrong interior can make you feel like you're wearing someone else's clothes, so stick with the tried and tested colours and patterns from your wardrobe that make you feel confident and try translating these into your home," she says.
https://www.instagram.com/p/B6n9x8-FULi/?utm_source=ig_web_copy_link
"Don't worry about what anyone else thinks"

"The one place the brings me the most joy has to be my party barn. It's a huge space which we have celebrated every major event in over the last 10 years, birthdays, anniversaries, intimate dinners," says Emma Deterding, founder and creative director of Kelling Designs and KDLoves.
"A home is curated over a life time and it needs time and space to settle in, not everything has to be bought at once and some of the best homes have been collected over generations, with items ranging back hundreds of years. The value of the item is irrelevant if it brings you pleasure and joy," says Emma.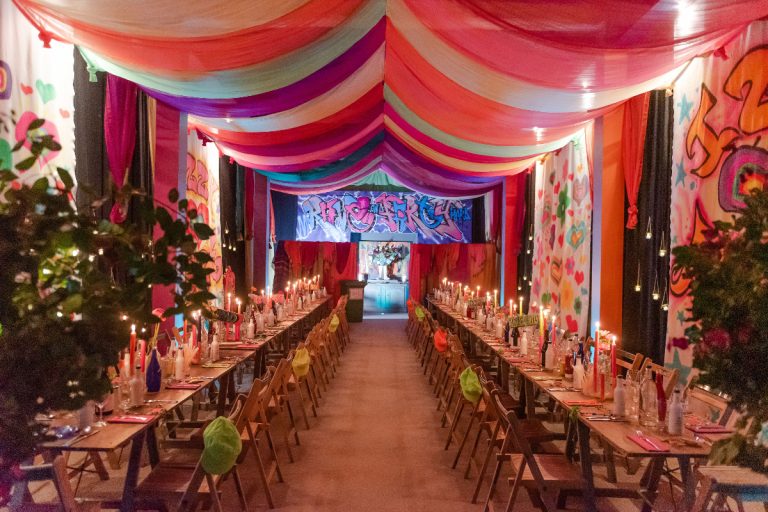 "A home should tell a story"



"The eclectic blend of styles and periods brings me the most joy. I live in an Edwardian house and love the beautifully carved original wooden porch," says Andrew Vick, the head of buying and merchandising at dwell.
"A home should tell a story of the lives of those who live in it. For example, displaying the album cover of your record of the moment or hanging beaten up skateboards in the hallway. Artwork and plants provide a comforting familiarity and friendship. I also believe the ability to escape within your own space is important. My favourite chair is in my bedroom where I religiously drink my morning coffee and I'm often known for disappearing into the hammock at the end of the garden," he says.
Similarly, Jessica Steele, e-commerce design executive at Big Bathroom Shop, thinks that "your home is a beautiful story of your family and your experiences. So, any personal touches that take you back to your happy place, from photos to objects from your travels are a great way to bring those memories into your everyday life. For me, a happy home is a space filled with pieces you love rather than focusing on following a trend that doesn't feel very you."
"Salvaged items add character"
"It changes with wherever a new toy goes, like a recovered antique armchair. Currently my new joinery in my dressing room is causing me unspeakable joy," says Gemma Gordon-Duff, interior design studio Gordon Duff & Linton.
Antique finds or salvaged items add a lot of character to a home. "Buy things for your interiors that make you happy, whether its saturated in colour or all white – surround yourself with art, mementos, photos and things that make you smile or bring happy memories," says Gemma.
So, what is your joy of home? Tell us in the comments or snap a picture, use #thejoyofhome, and tag us on Instagram.
Featured image: iStock/ ExperienceInteriors
About Post Author