I'm the type of person that likes to rearrange furniture. A lot. You know, just to see how it changes the space. Admittedly, nine times out of 10, it's better the way it was before. But you've got to try, right? But if you're struggling for space in your home, looking at a kitchen reconfiguration could actually be really beneficial and could transform how you use the space, how much room you could allocate to your kitchen or even mean you fit in that dream island (with clever planning, of course).
Your kitchen's ergonomics (the way it flows) are vital for a stress-free cooking experience. Equally, if your worktops are cluttered with appliances and ingredients, you'll have less space for food preperation and serving.
So, by looking at your current arrangement, you can find some clever tricks and solutions to help make the most of your room. Here are my top tips on how to gain more space with a kitchen reconfiguration…
Change up your cabinets
This could be something simple, such as ensuring your cabinets go all the way up to the ceiling, or including pull-our larder systems.
Alternatively, why not think about going bespoke instead of buying off-the-shelf carcasses? I've spoken to a few furniture manufacturers who aren't tied to a specific cabinet shape or size. So, they can really make the most from tight spaces in a way that complements a room and lifestyle.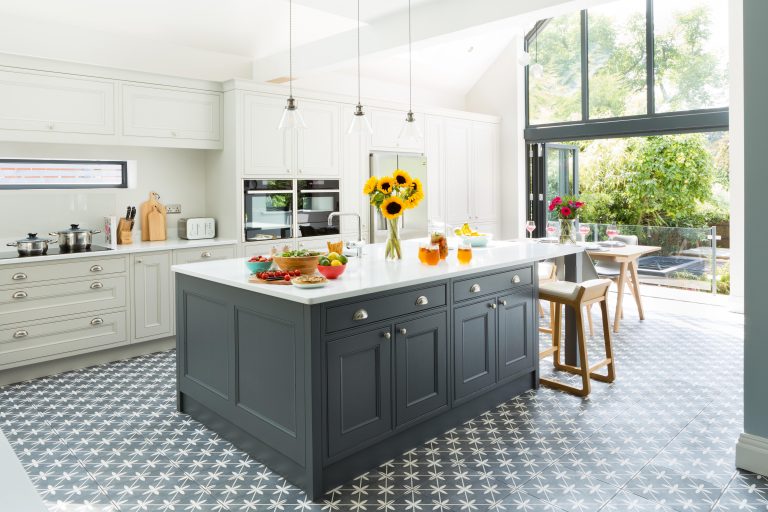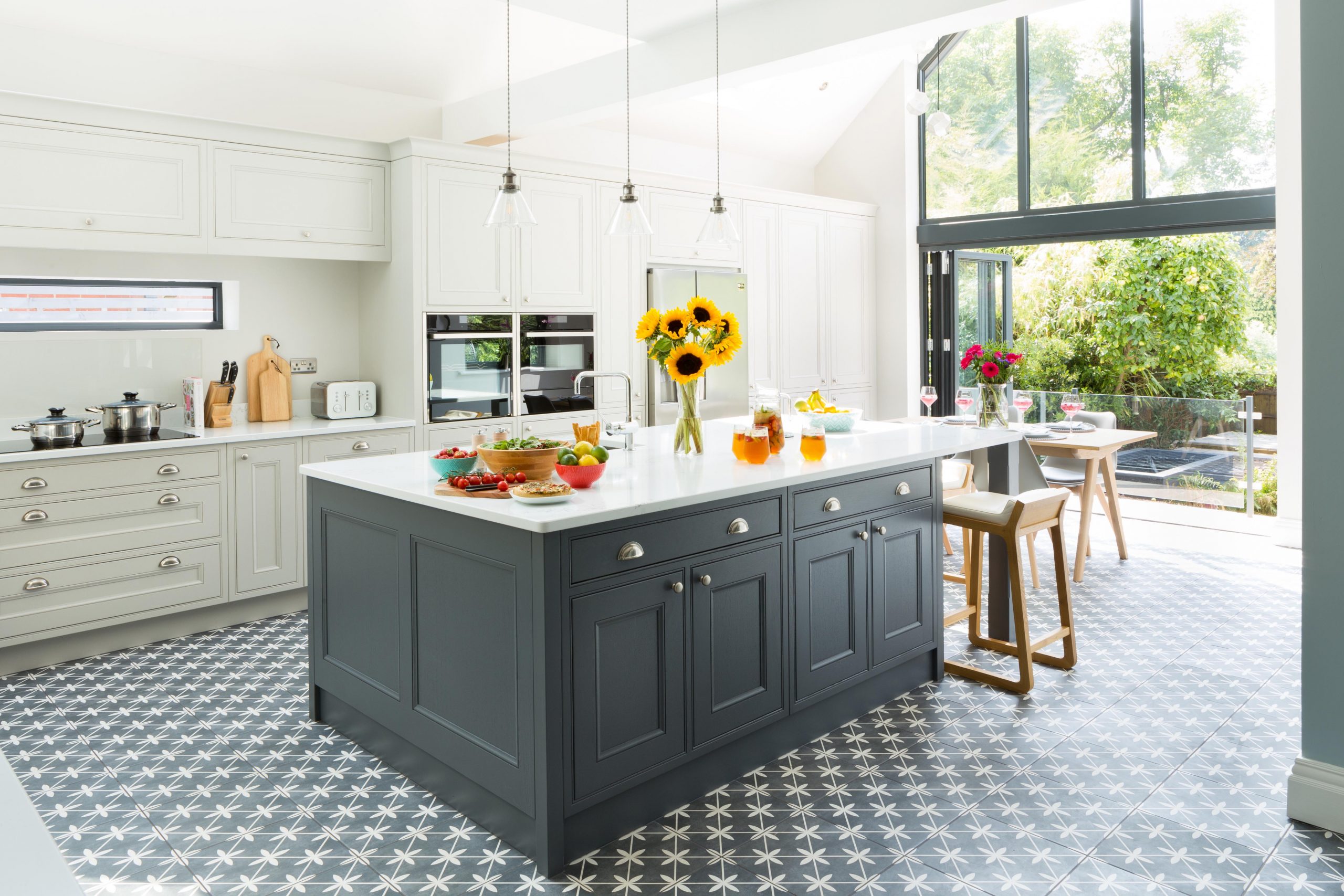 Go for a new layout
If you're thinking of changing your layout, it might seem a bit counterintuitive but think about avoiding a U-shaped kitchen when floor area is at a premium. Although it might look like you're getting lots more cupboard space, corner units are sometimes inefficient. Because these units can be difficult to access, the space is often wasted.
A galley kitchen can often offer more usable room for the worktop and cabinets and actually be more effective. Plus, a cleverly designed breakfast bar or peninsula can work really hard in a small space, giving opportunities for more storage, seating and appliances (win-win!).
Add shelving
There's a big trend for open shelving and this is a great way to transform the look of your kitchen without any drastic measures. You could replace all of your wall units for a shelf that goes around the kitchen. Also, you can create a shelving section in a corner and get rid of a cupboard.
The same can be applied to a wall. Just remember that the shelving won't hold as much as the cupboard in terms of storage. So, make sure you've got enough space elsewhere to move things too. Put nice crockery, glassware or a row of pans on the shelf for each access.
Move appliances
Could you move a dishwasher to a utility room or your washing machine and tumble dryer to a cupboard under the stairs or even upstairs? Moving these bulky appliances out of the way will let you create more storage. Add a different feature, such as a wine unit or free up floor area to help your room feel bigger.
Create an island
In a larger space, you could add an island to the centre of your kitchen to create more prep space, a seating area or a place for the hob or sink. This will free up the space where they might have been previously. Or you could double up if you're a keen cook or want to add a second sink.
An island should have at least 1m clearance around it, so don't squeeze one in if it will compromise the kitchen. Instead, consider a peninsula or wall-hung breakfast bar, or even a portable butcher's block that can be easily moved out of the way when not in use.
Oh and remember…
I know I say it all the time, but be sure to visit at least three different showrooms and get designs made up to give you an idea of what is possible. Remember to bring your floor plan and measurements with you for a straightforward process. Plus, you can create a list of the styles you like and how you want the space to work for you.
Featured image: For your kitchen reconfiguration, integrate built-in seating to help make the most of the wall space. Projects by Day True start from £25,000.
About Post Author