Lighting can make or break your kitchen, so it's crucial to get it right. With kitchens now multi-functional spaces as impromptu home offices or serving up restaurant-like dinners with the latest home cooking kits, together with interiors journo Charlotte Luxford I've put together a complete guide to successfully lighting each part of your kitchen.
So, if you are looking to improve your kitchen lighting and want it to be a place where you can (soon, hopefully!) entertain, as well as work from home or relax at the flick of a switch, make sure you keep this in mind…
First think about what you can do to improve your natural light. For example, adding large patio doors, rooflights, a slim fixed-pane or clerestory windows can really make a difference and flood your home with light. Then, it's best to focus on the three key types of lighting – task, accent, and ambient. Let's run through them, shall we?
Task lighting
This will give you just the right amount to cook and prepare food. So, avoid runway strips across the ceiling and instead incorporate strategically placed LEDs under wall units to illuminate preparation areas. Wall lights or spots that can reflect onto the worktop are a great way to illuminate your cooking area. But keep in mind that while spotlights are useful, they don't create a particularly cosy atmosphere, so less is more. At the same time, you also want to make sure they're not too strong – if they are, the reflection of a white worktop might be more distracting than helpful.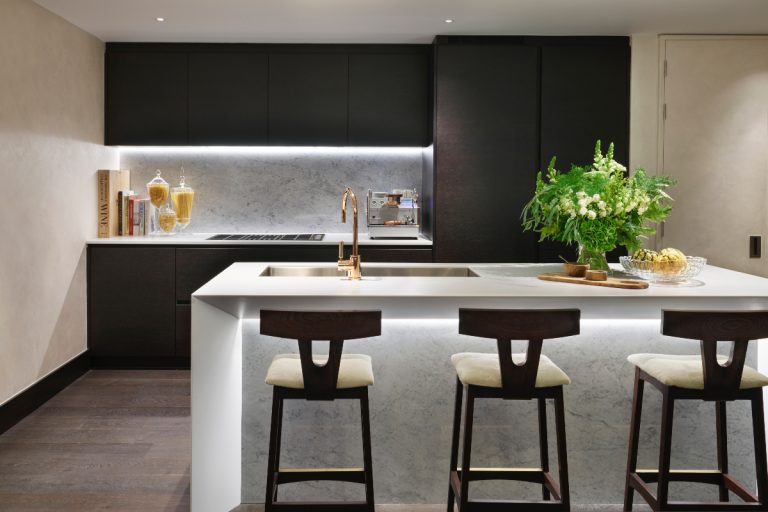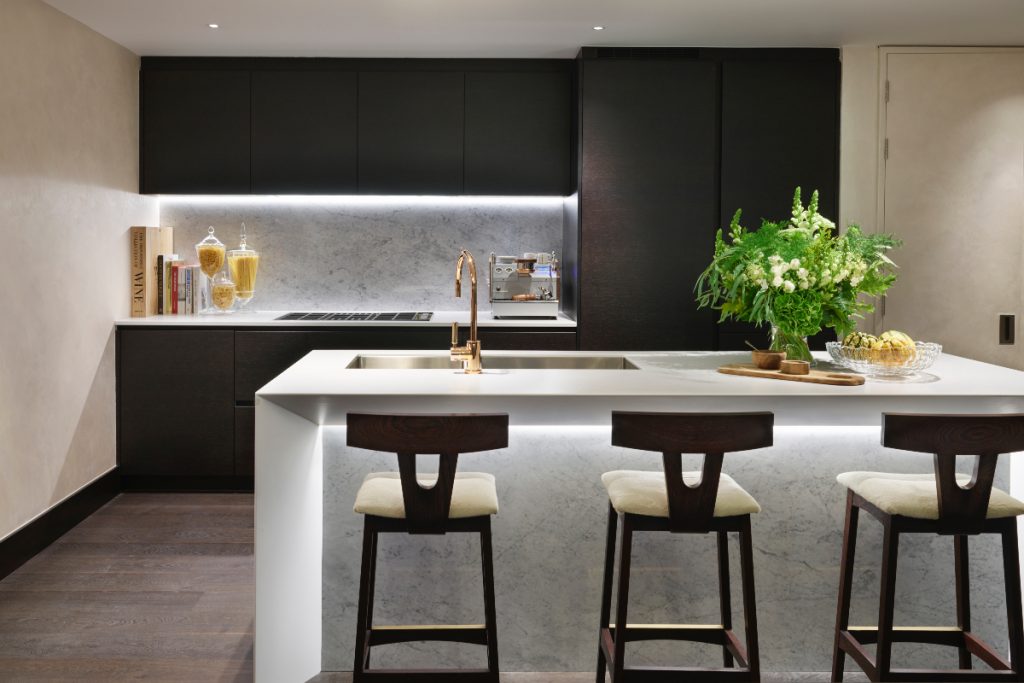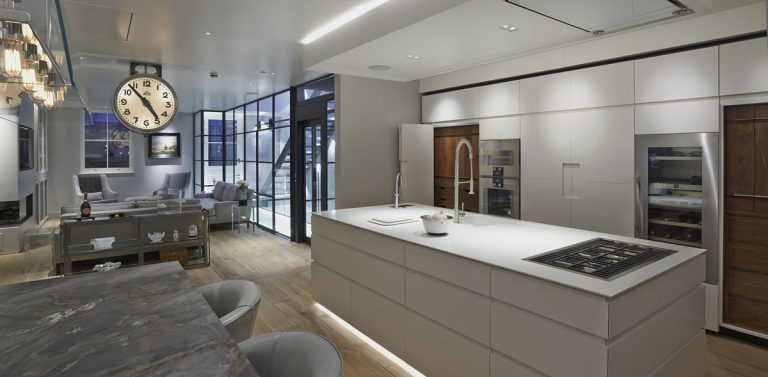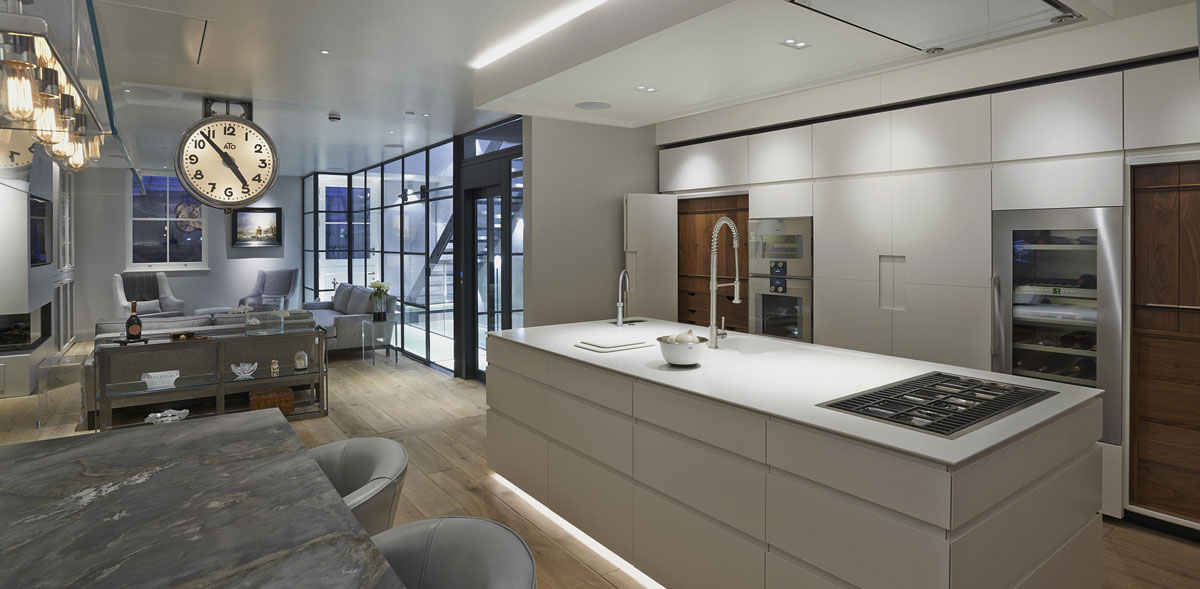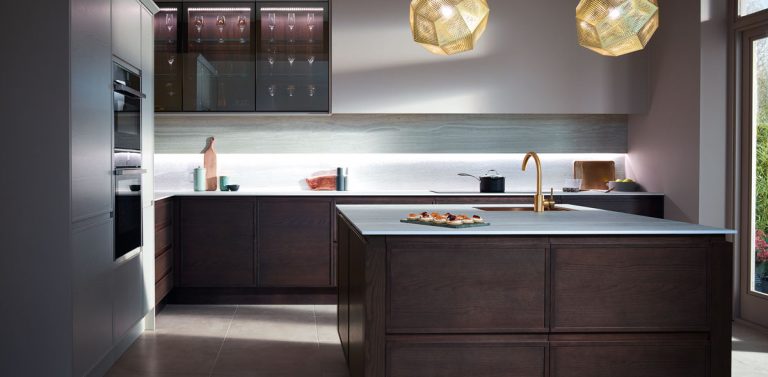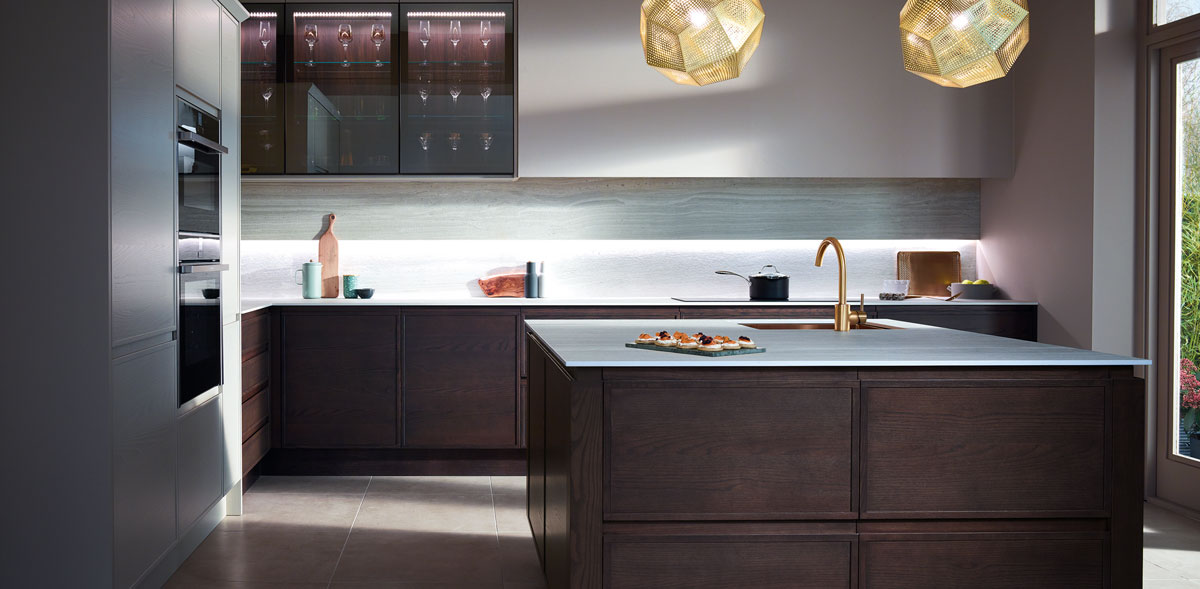 Accent lighting
Overhead lighting solutions can help you see inside your larder or highlight your kitchen island. Low-level LED or strip lighting will highlight key features while also adding depth to your kitchen. Fitting LED strips underneath plinths and floating islands, or uplighters on top of cabinets, will help illuminate decorative covings and also create a cosy atmosphere in the evening. You can use downlights to create focal points, showcasing your artwork or sleek alcoves. To add a bit of wow factor, and practicality, include lighting within your cabinets and have them switch on automatically as soon as the doors open.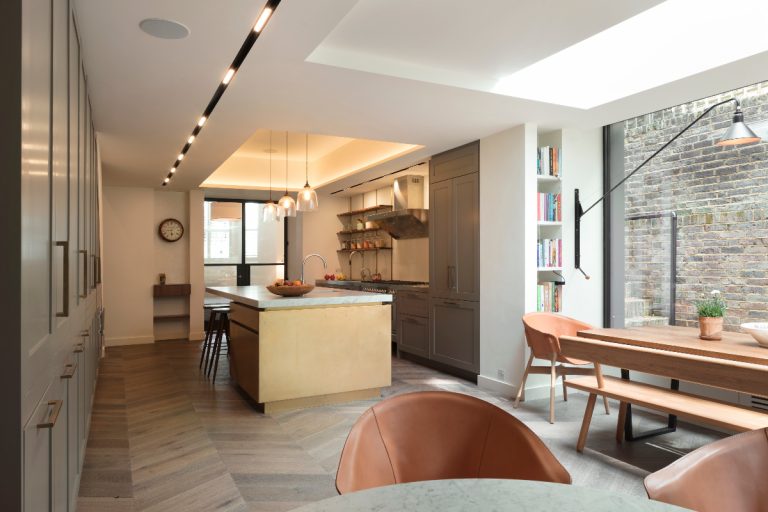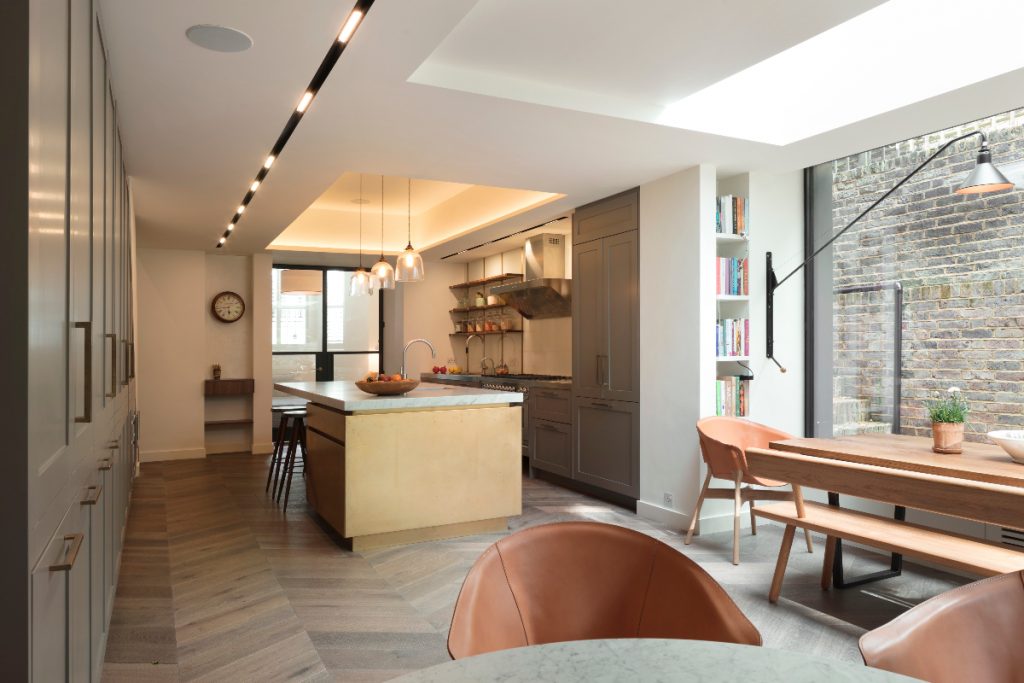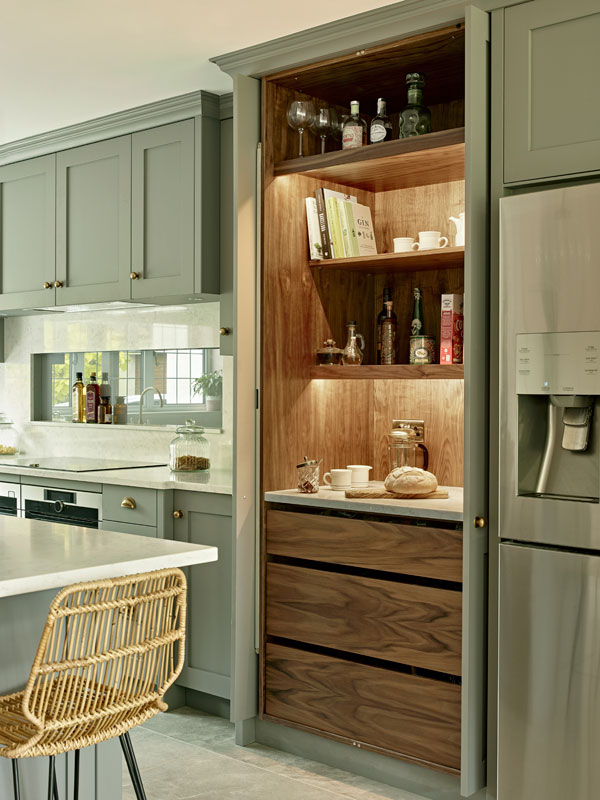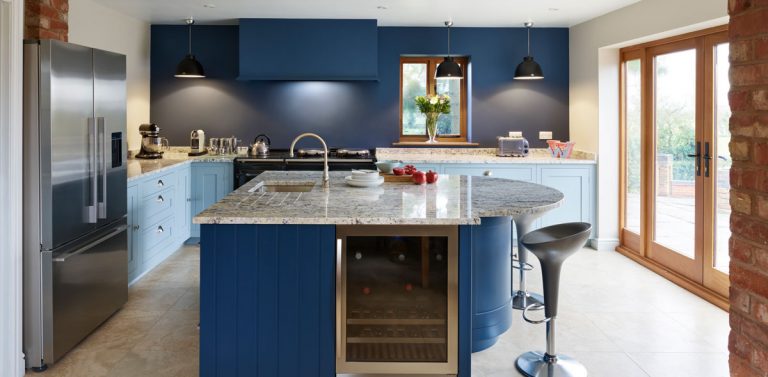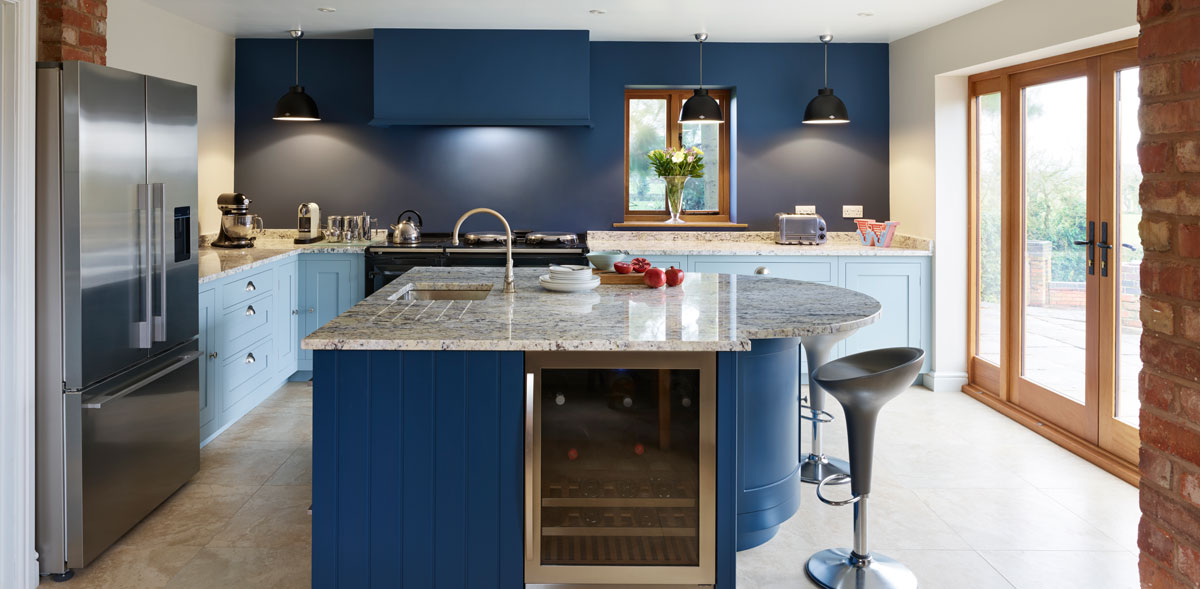 Ambient lighting
Set the mood right with some atmospheric lighting, perfect for a romantic dinner with your other half or to unwind after a long day. LED strips below worktops or spotlights can help create a soft glow in your kitchen – but this type of lighting works better if you're not cooking and in need of a bright source of light. Then, a series of pendants over an island or a statement chandelier above a dining table not only provide a great source of light but they also add interest and help zone the areas. Create a soft atmosphere for dining by placing one or two pendants above your table, or turn your breakfast nook into a café-inspired spot with bold fixtures. Consider fitting your pendants on a dimmer switch, if possible, so you can vary the brightness to suit your needs.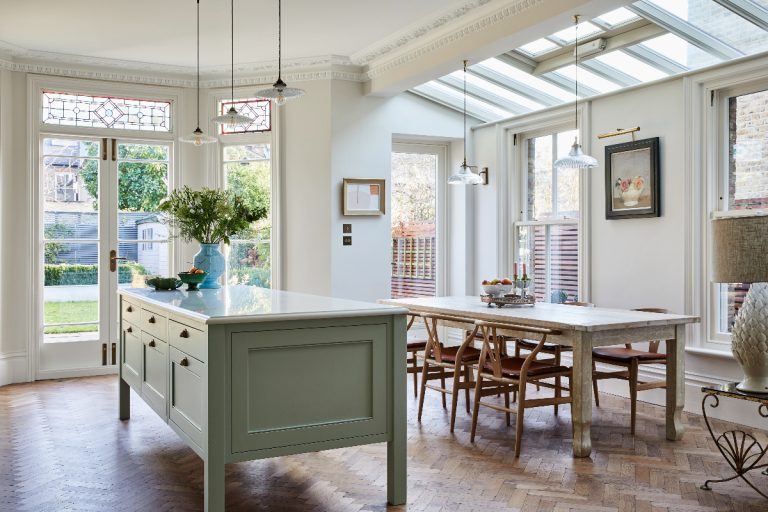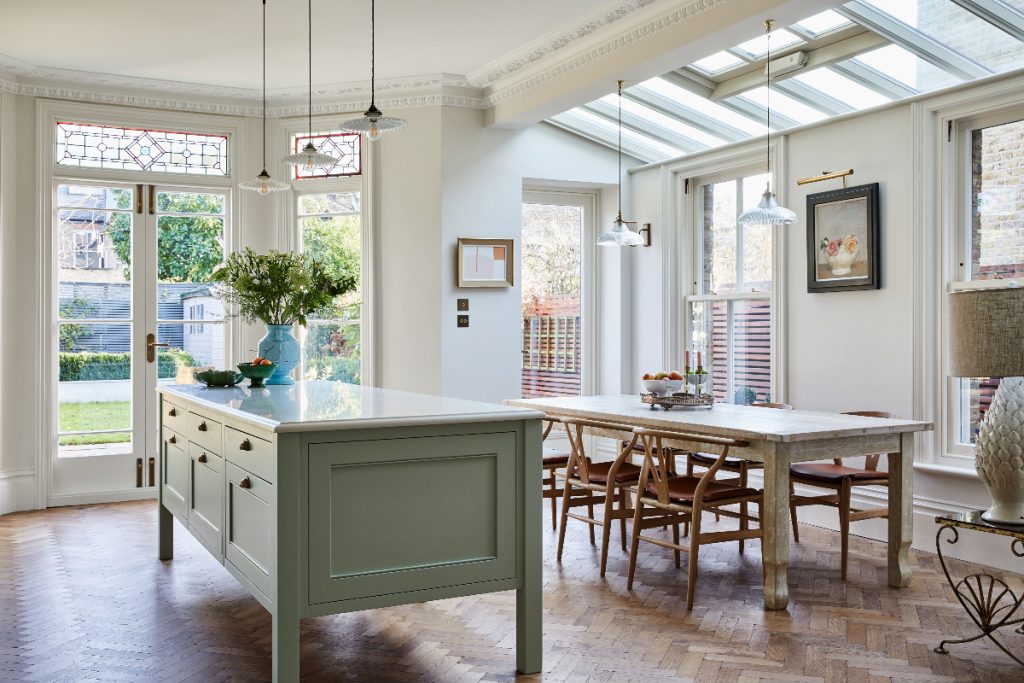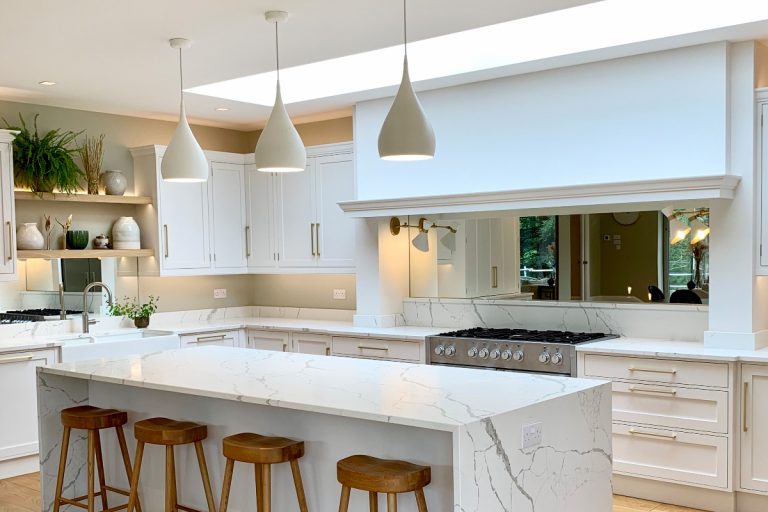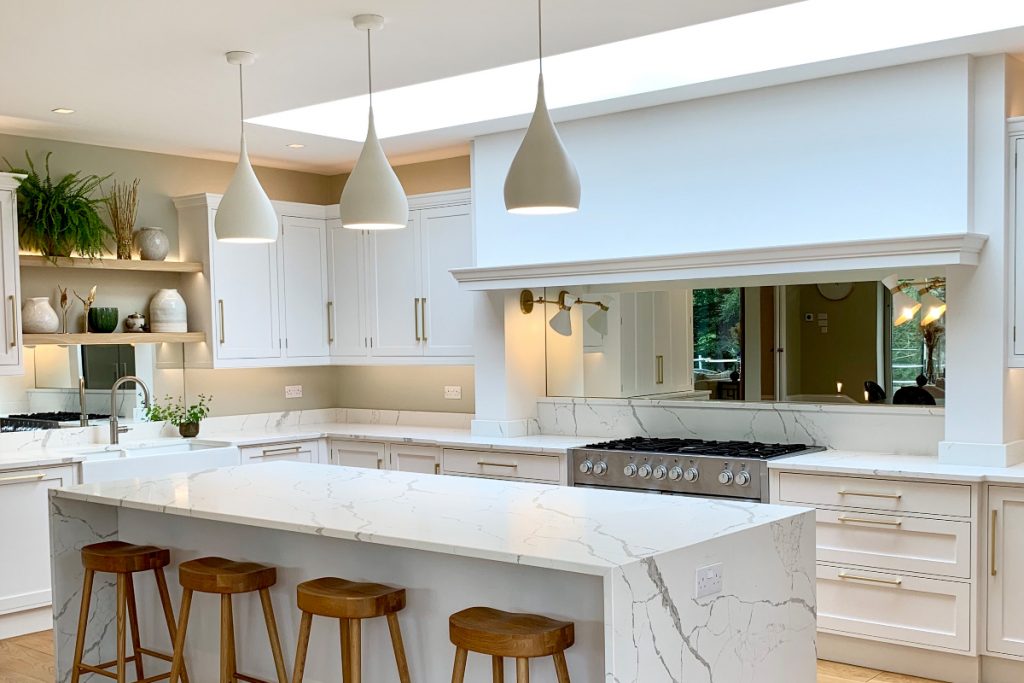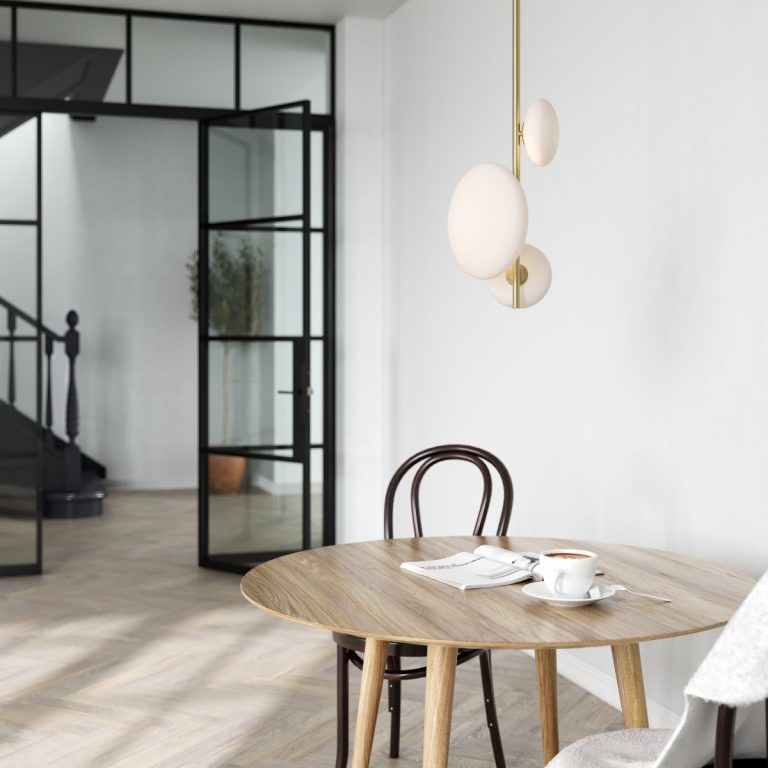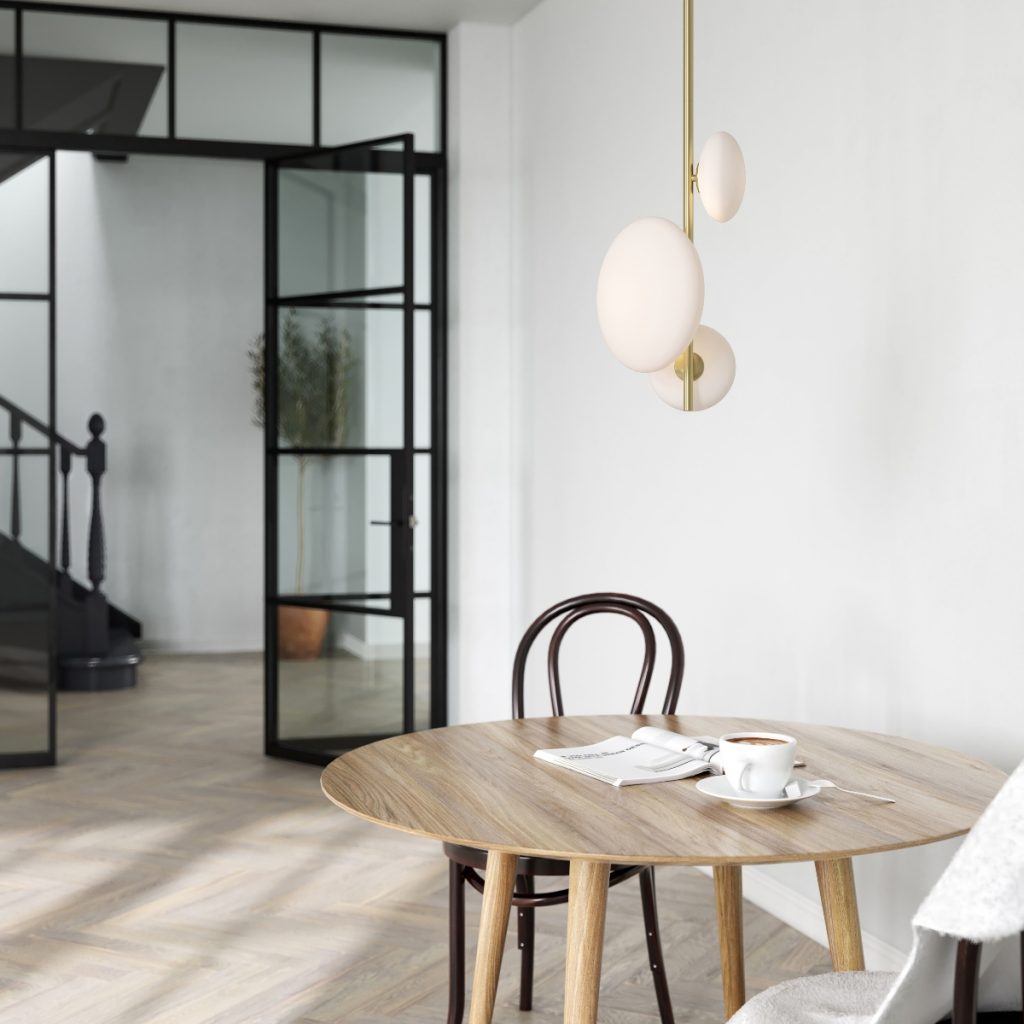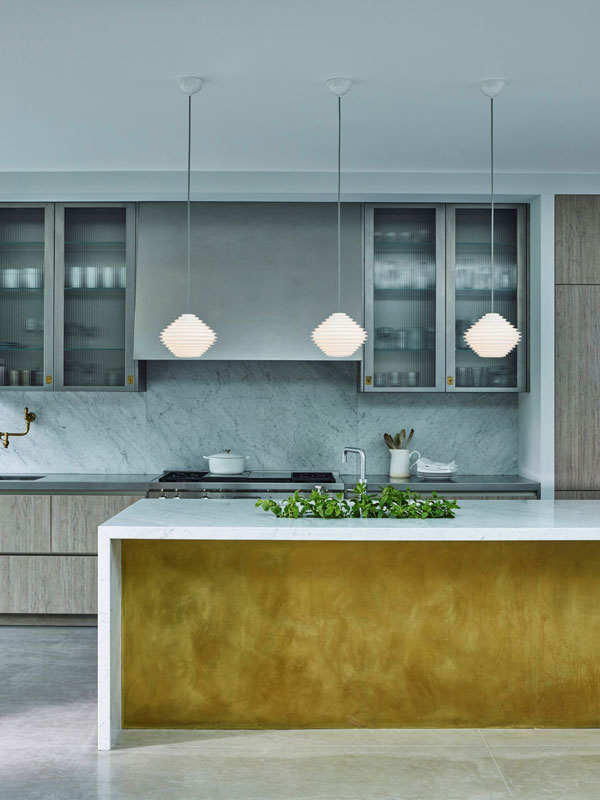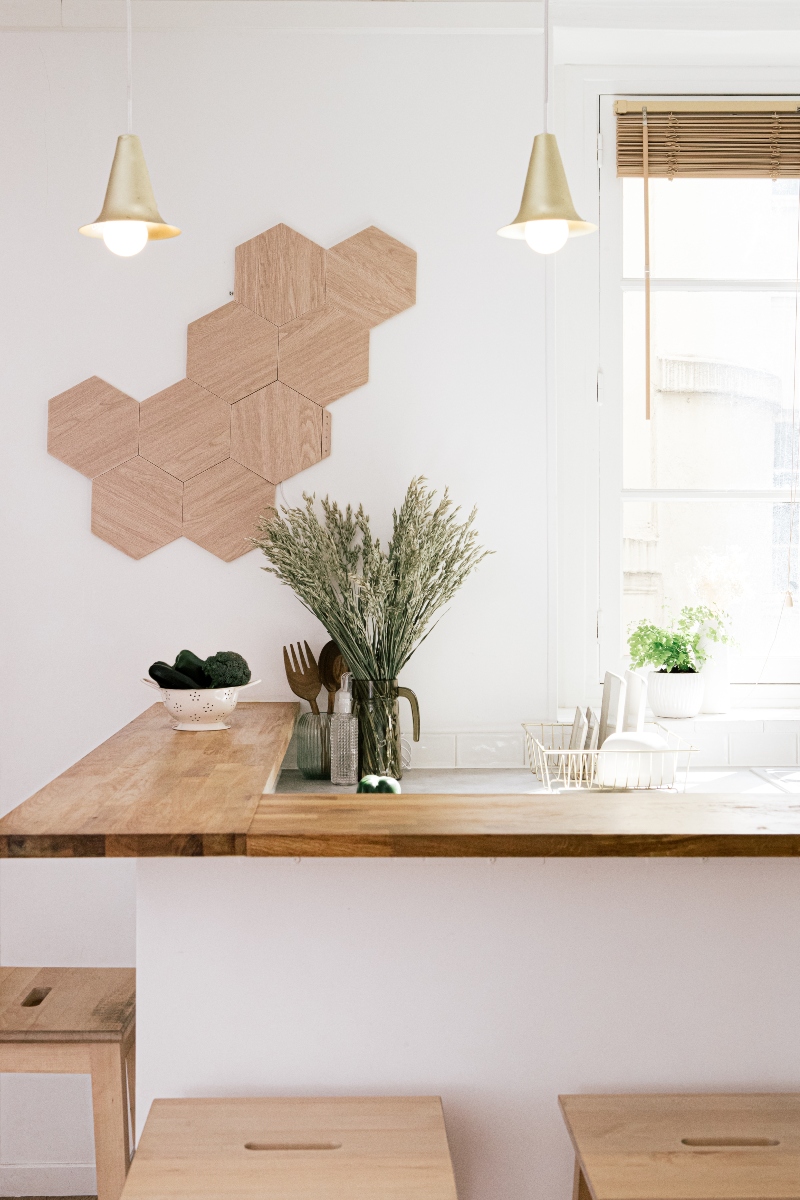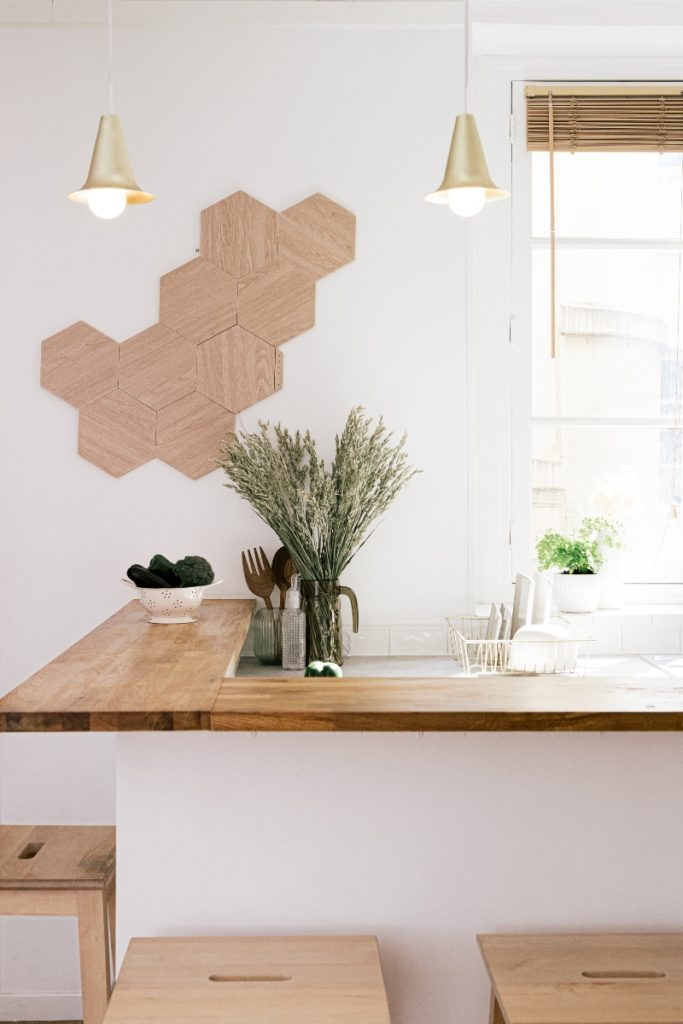 Need to know tips to keep in mind
Plan the position of your ceiling fixtures before you install them to avoid mistakes
Volume can be created with uplighting, adding height and drama to a space
When in doubt, scale it up – a too-small fitting for a space can look a bit mean
If you're fitting multiple pendants, an odd number will often look better than even – a good rule of thumb is to leave a 75cm gap between each light
Use light itself to make a statement, not only the fitting – a long wall punctuated by repeating shadows can look really dramatic
If you have low ceilings, you'll need fewer downlights – too many will be overpowering and cause a glare
Don't forget the finishing touches: ensure the light switches are compatible with your kitchen style, too
Featured image: Highlight an island with pendants and scale up the proportions for a sense of drama. Thomas O'Brien Hicks Globe pendants in bronze and antique brass, £575 each, Visual Comfort & Co, in Harvey Jones' Original kitchen, from £20,000.
About Post Author