Buying a kitchen can be very confusing. Take it from someone who has renovated her own kitchen and spoken to copious homeowners for the KBB homes section. So I thought I'd break down each part of the room in bite-size chunks. This should help you create your dream space…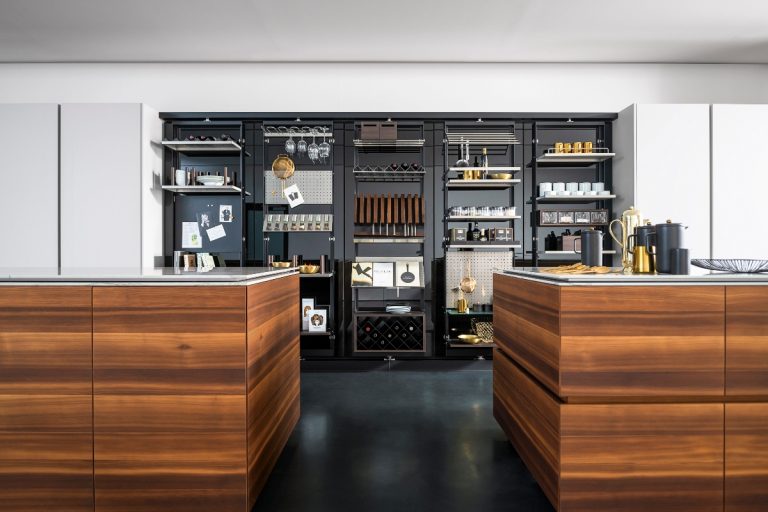 Kitchen cabinets time
With many different styles and options available, cabinetry should be one of the first considerations you make when buying a kitchen.
Most schemes feature carcasses, base and wall units with cupboards and drawers, as well as tall housings for appliances, such as a bank of ovens and integrated refrigeration.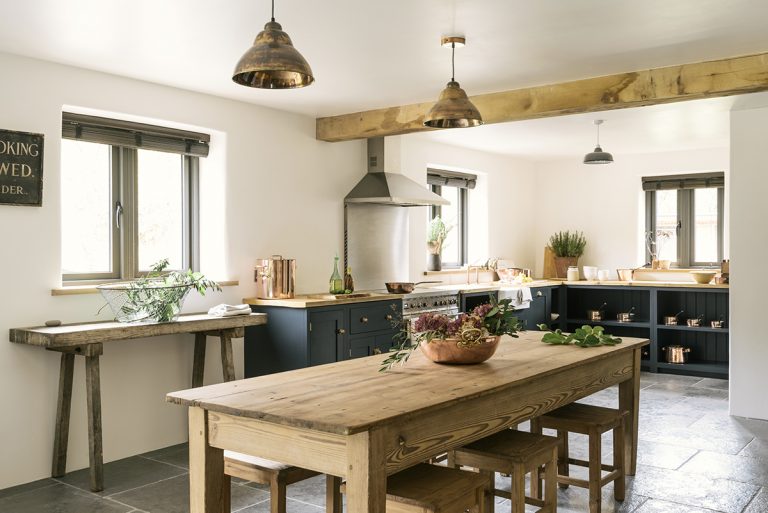 Research which style you like – from shaker to handleless. Not sure what to go for? Why not try out our kitchen cabinets quiz!
Then decide if you want to buy bespoke. This simply means the company make your kitchen to your exact requirements down to the very last detail. Or perhaps when buying a kitchen you'll choose made to measure, or off the shelf. (This will largely be decided by what budget you have.)
Visit showrooms
Visit different showrooms, from the high street to independent stores, and choose the type of kitchen that suits your lifestyle and taste. You might get a good vibe from a certain designer as well, who suggests things you hadn't thought of.
Once you have an idea of what you're after, book an appointment to start on your scheme. Don't be afraid to shop around and get multiple designs and quotes until you're happy – that's very important!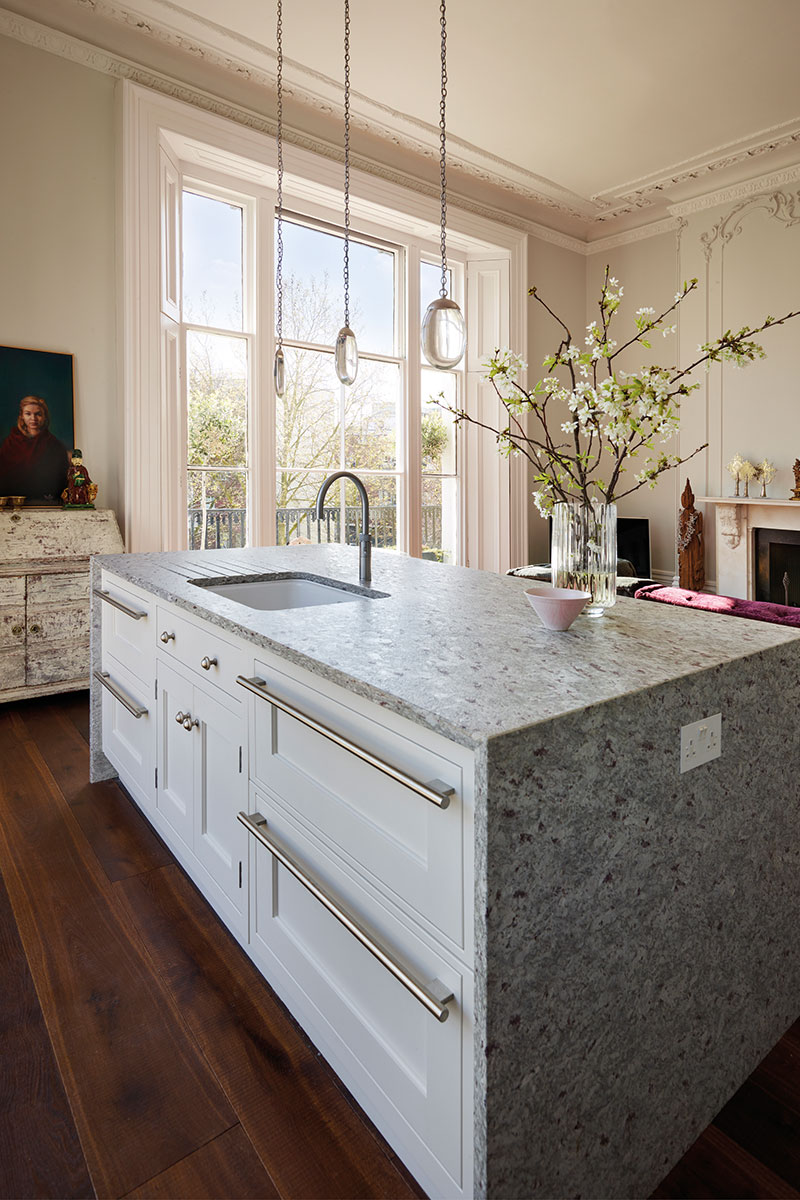 Don't forget about worktops
Worktops are a key element of a kitchen. The shape, material, colour, finish and thickness of your chosen surface can affect the feel of the space as a whole.
Have a look at our guide to each material to get to know what might work for you. Take into account whether your house is a busy household, or if you're a keen chef.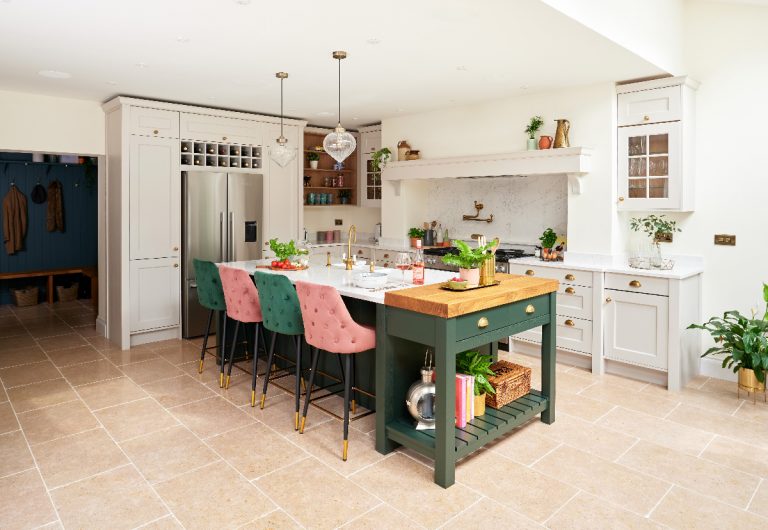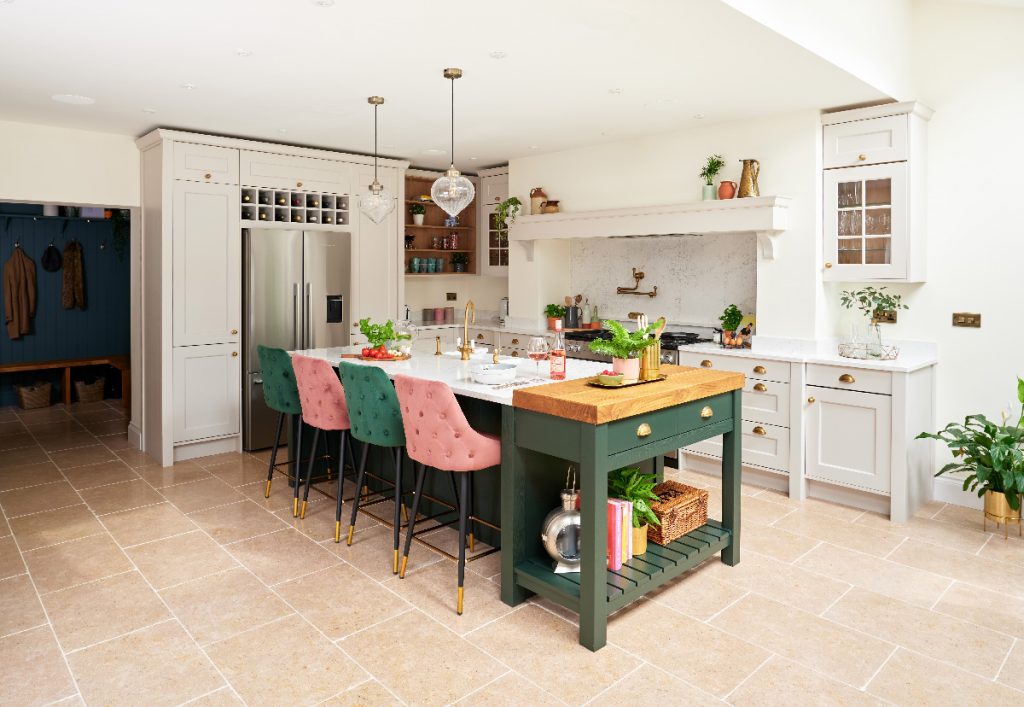 FYI, they can vary wildly in price – from laminates and stainless-steel options to premium natural stone and hard-wearing composite materials. So take the time and care to ensure you are selecting the right one for you and your budget.
See your chosen worktop in the flesh before making your final decision – either from kitchen studios, showrooms, or by visiting stone yards. If this is not possible, ensure you order samples. It'll be a disaster if you order something and hate it when it arrives, trust me!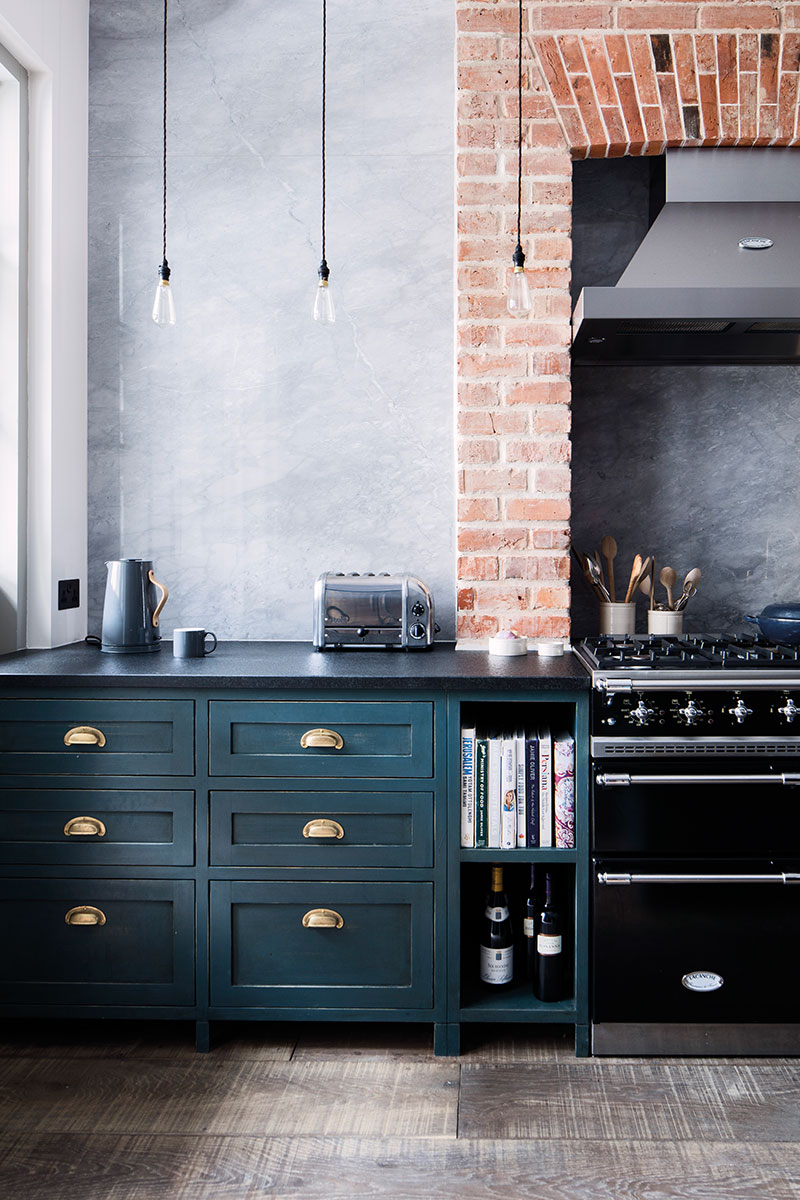 What flooring works best when buying a kitchen?
If you're not sure where to start with flooring when buying a kitchen, look at the type of kitchen cabinetry you are having, and search out floors to complement them.
There's a great article here explaining all the different flooring options for your kitchen. In a nutshell, porcelain or ceramic tiles are a pretty safe bet, seeing as there are hundreds of colours, patterns, sizes and textures available – while also being durable.
If you prefer the industrial look, think reclaimed wood or concrete. For something a bit more family-friendly, consider vinyl, which can easily withstand spills and heavy foot traffic.
Get advice from your designer, or research similar kitchens and see what they have done.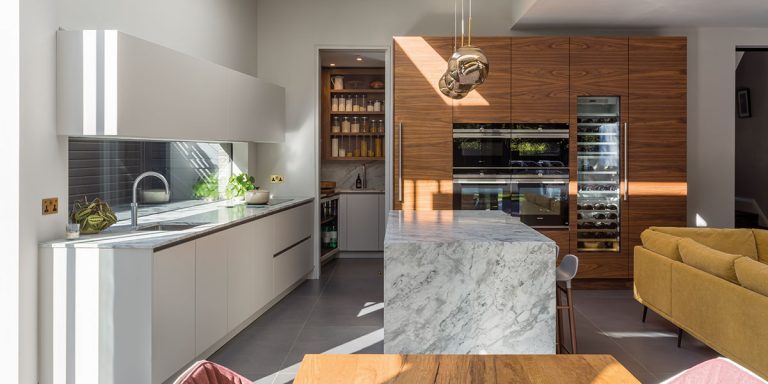 Buying a kitchen: choosing appliances
From height, depth, and width to functionality, aesthetics, and smart features, spend time researching to get the right models for you. They can be a very personal purchase.
For example, I love to host dinner parties, so knew I wanted two ovens and a large induction hob. However, I'm no gourmet chef – so I didn't need models with all the bells and whistles.
Consider the space you have, and how you'll be using it. For instance, a larger family might want extra-capacity appliances from fridges to range cookers. Find our guide to buying appliances here.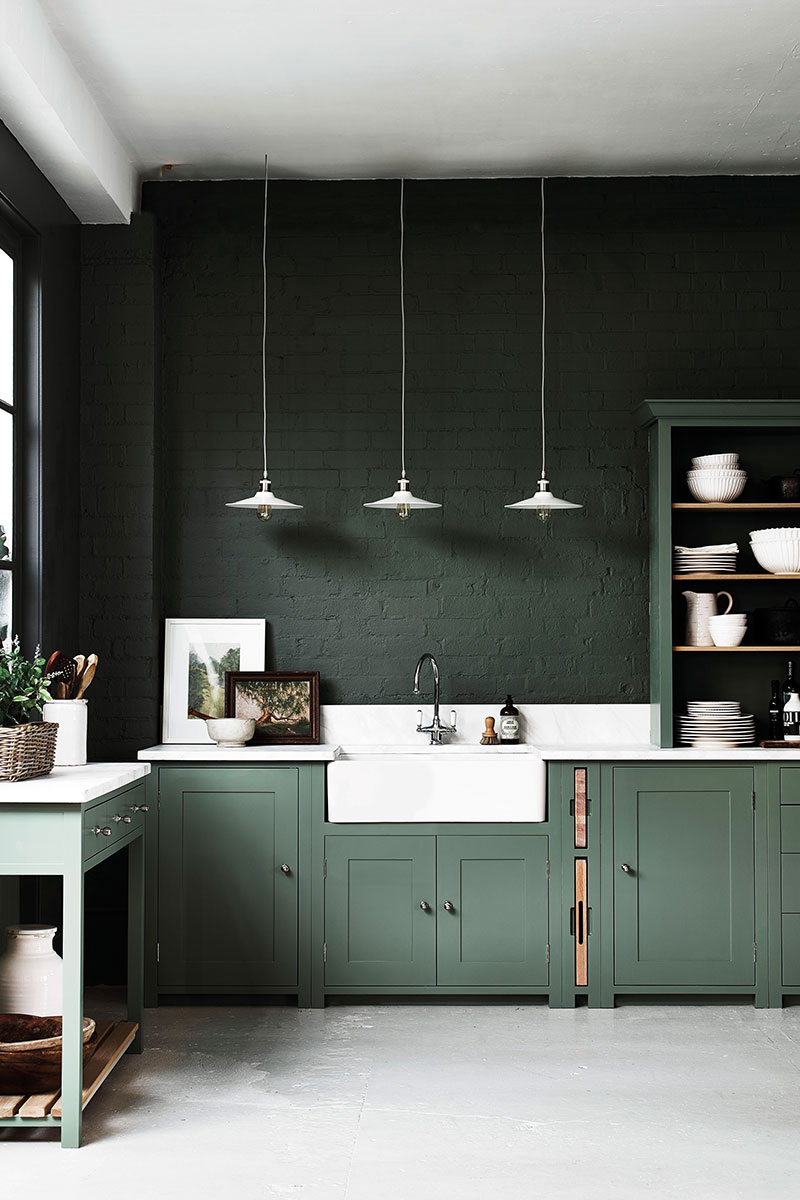 Buying a kitchen: everything including the kitchen sink
I know what you're thinking – surely a sink is a sink? But, with so many available (yep – we have an article on that too!), there's so much to choose from. Perhaps a small stainless-steel option paired with a boiling-water tap on a kitchen island – ideal for food preparation? Or maybe you'll decide on a large white ceramic sink, perfect for family life.
In terms of basics, most homes have a bowl and a half option. This means a second smaller bowl offers that little bit of extra space. Double-bowl sinks are ideal for bigger families as well as larger kitchens, or those in constant use.
And who says it has to be white or stainless steel? Popular at the moment are black, grey, metallic, and satin finishes. But whatever you do, make sure it works with your tap.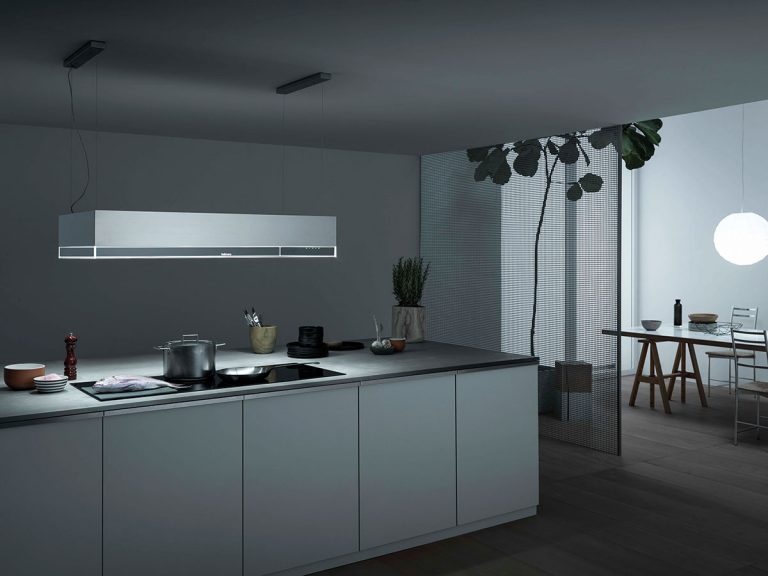 Getting cooker hoods and extraction right
When choosing this type of appliance, consider the essential features of design and extraction rate. Equally as important is installing the correct-sized duct, if necessary.
Ducted-out models work by removing smells, steam, and grease through an external wall to the outside – so installing these should be planned in early in the project.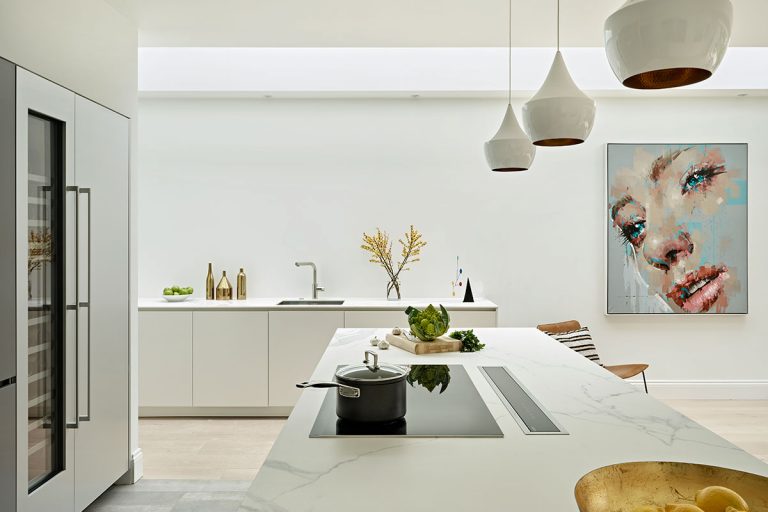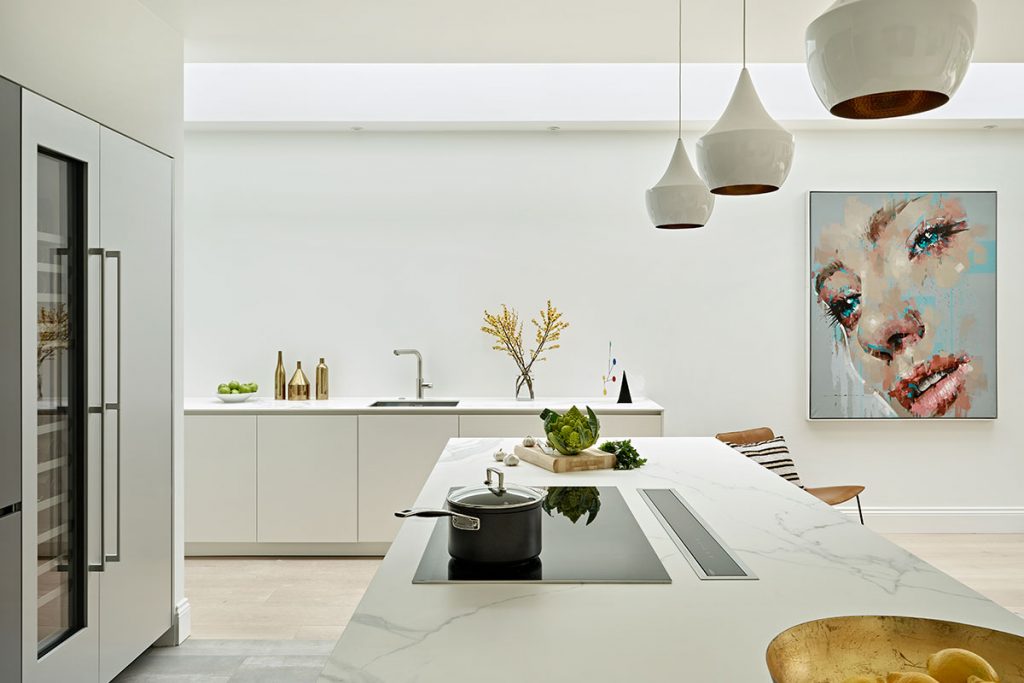 The position of your hob, as well as its design and whether it is gas or induction, will dictate where your extractor will go and what model to get.
Remember, the bigger the room, the more powerful your chosen design will need to be. Also speak to your kitchen fitter or electrician to see what you need for installation.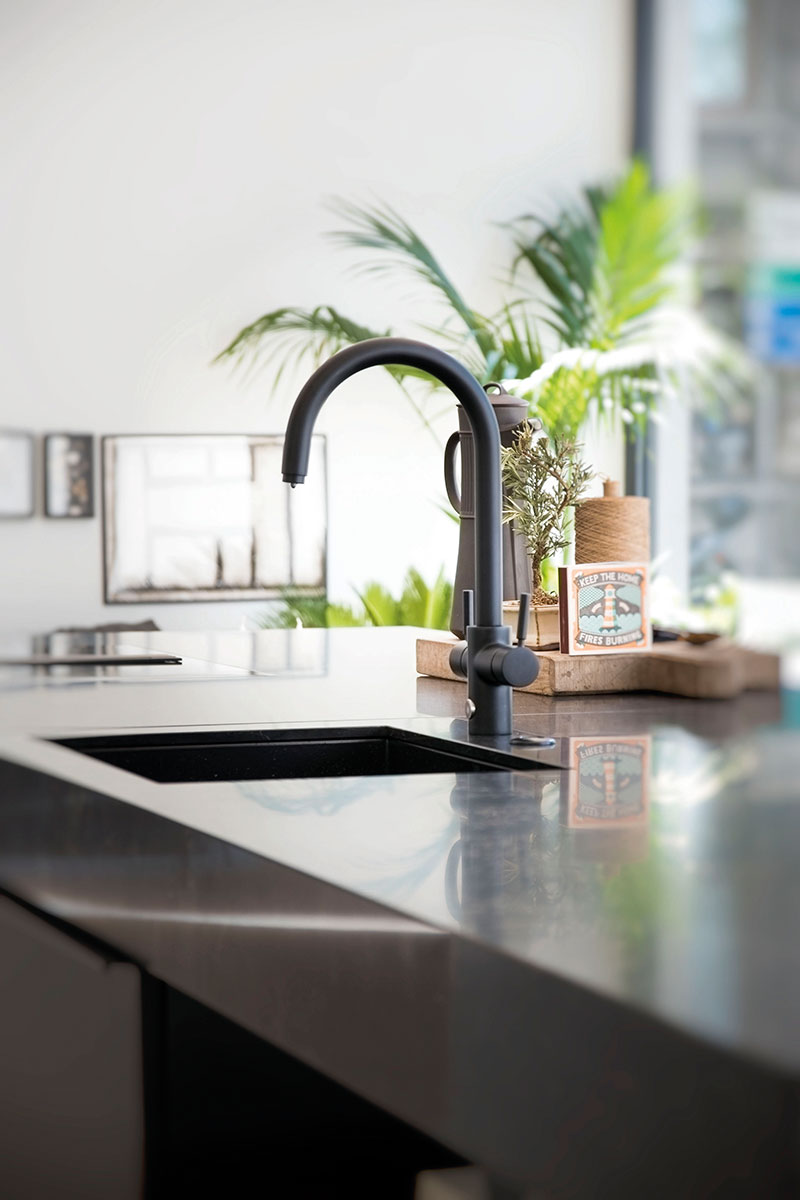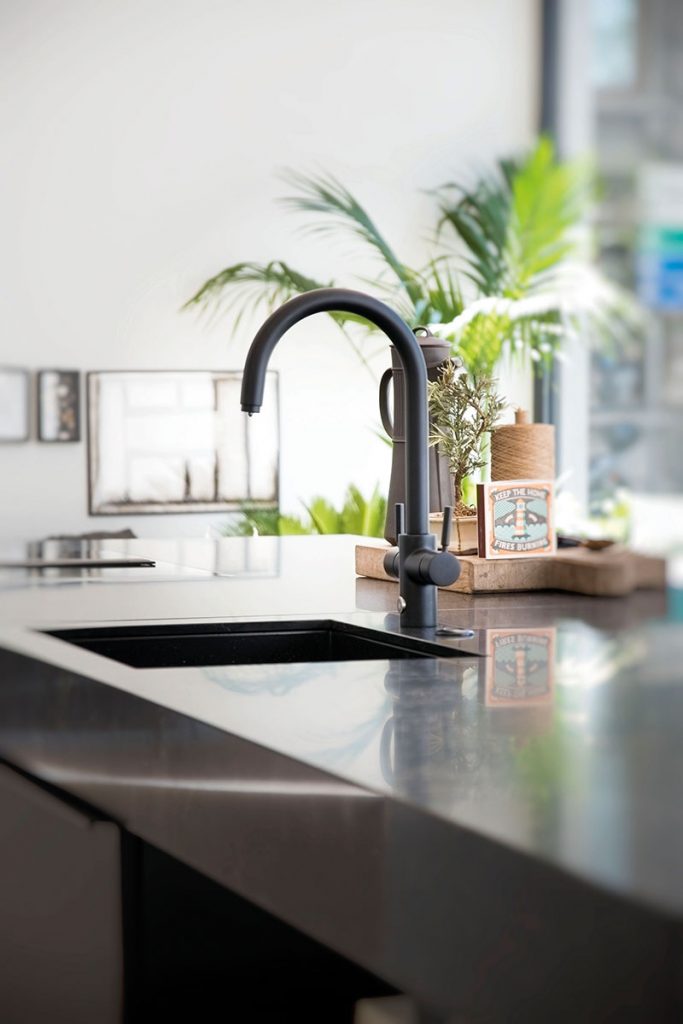 Kitchen taps
Kitchen taps are getting sophisticated – I'm talking pull-out hoses, flexi sprays, hi-tech features like built-in sensors to automatically switch water on or off for hands-free operation with a single swipe motion.
Or go one step further still ­– the thing that seems to be on every renovators' wishlist when buying a kitchen: a boiling-water tap. These can declutter the worktops and can be used to quickly brew up tea and coffee, blanch vegetables, and run jars underneath to loosen the lids.
Don't forget – it has to work with your sink too!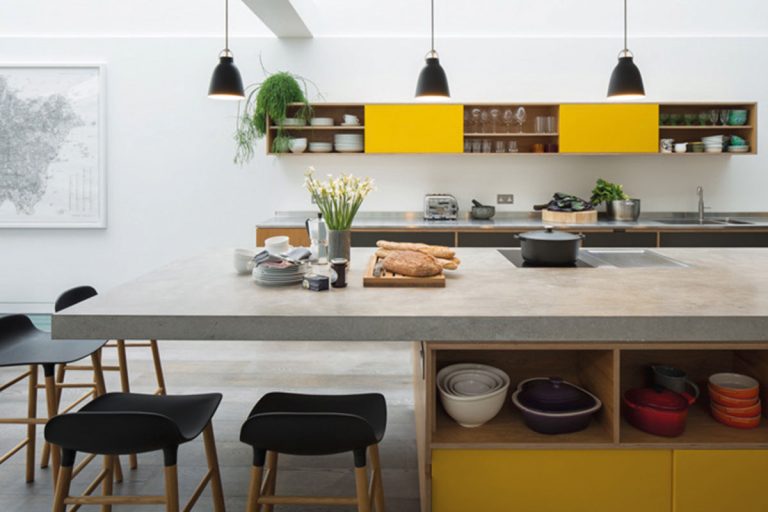 Don't forget about kitchen lighting
This is something that needs to be planned in the early stages of your project. Ask yourself, do any lights need to be grouped together and come on and off at the same time? Do you want them dimmable or controlled by remote or sensor?
It's best to approach lighting in zones, starting with task lighting, which is for everyday food preparation and eating. Under-wall cabinet lights that shine directly on the worktop are a popular choice, or consider pendants over the worktop or eating area. Then, get into the party or relaxing mood by, including ambient illumination.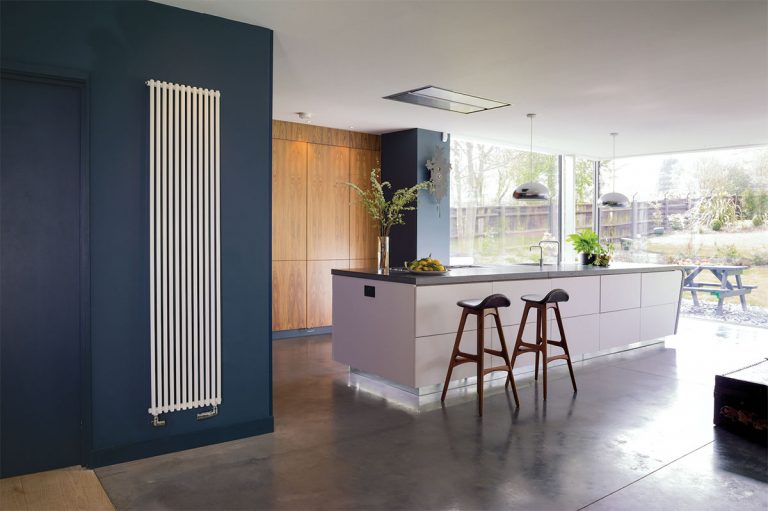 I hope this has been useful – and good luck with your project! Save this page and keep it as your little kitchen shopping bible.
Feature image: The cabinets in this Pluck kitchen have different colours and textures. Prices start from £10,000.
So, did you enjoy this feature? Then you'll also love How to start renovating your kitchen.
About Post Author