I don't know about you, but for me and my family, the kitchen sink is one of the most used areas in our kitchen. So it goes without saying that it's worth shopping around and taking your time to find the perfect design. If you've had the problem of not having enough room to stack dishes in yours or fit in a baking tray to soak, you know a better sink will really pay off. Having just completed our utility room renovation, I've (rather handily) recently shopped for our perfect sink, with the help of journo Sally Smith's buying advice, so I thought I'd share her words of wisdom with you too…
First things first: don't be overwhelmed with the HUGE amount of choice when it comes to kitchen sinks.
There is an array of flush-mounted and inset sinks, including popular stainless-steel one-and-a-half bowl styles; large one-bowl options; Butler sinks and double units with chopping boards, drying racks, and garnish bowls that slot on top for multi-purpose use.
You'll find models as narrow as 20cm wide – ideal for a second smaller sink in the kitchen or utility – to more roomy designs that can be more than 1m wide.
The choice really is vast, but that's a good thing! Your perfect kitchen sink is out there.
What are the different materials for kitchen sinks?
A sink has to be practical and hard-wearing so choose wisely and do your research when it comes to materials.
Stainless-steel is durable, lightweight, and good value for money, plus coordinates well with a range of taps.
If you are looking for a more design-led solution, consider investing in an engineered composite that is made to be heat and scratch resistant.
If your style is more traditional, how about a ceramic sink? The material is easy to clean, plus scratch and stain resistant.
How big should I go?
A double-bowl set-up could be more practical if you don't have a utility – or why not have two sinks at either end of a run of units, separating handwashing from food preparation and improving the workflow?
Think about what kit you have in your kitchen, down to pan size and number of plates you'll need to wash up and make sure your chosen sink's dimensions can accommodate. Get the tape measure out and measure those casserole dishes if you need to.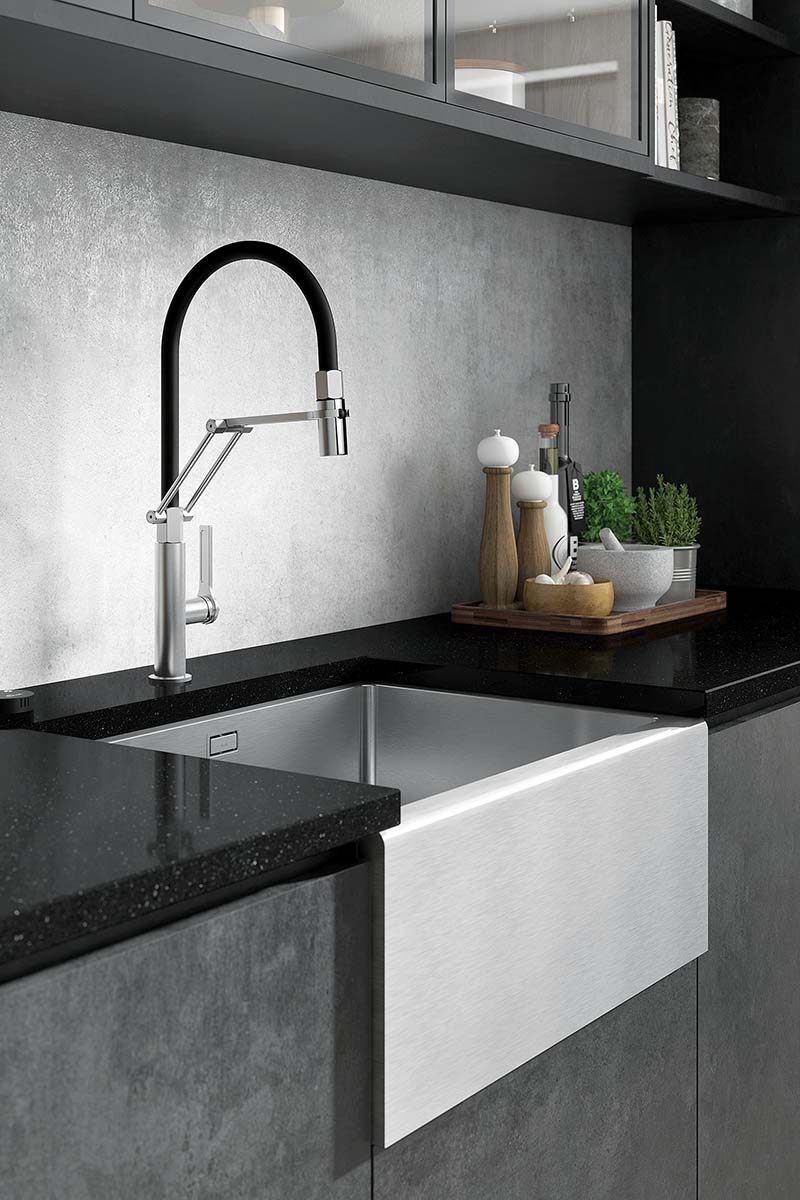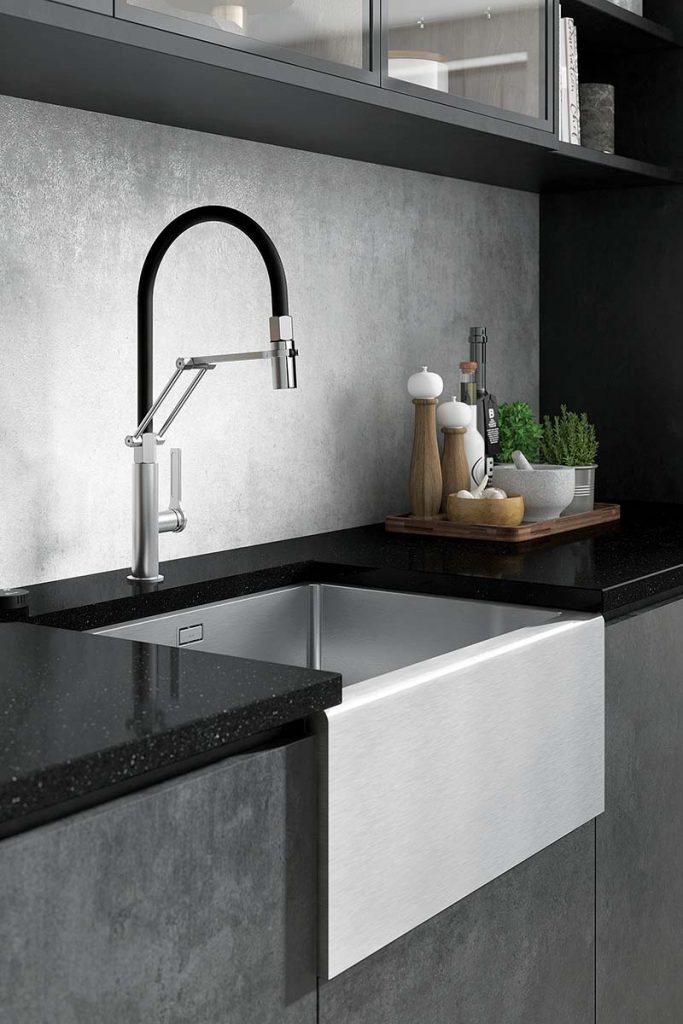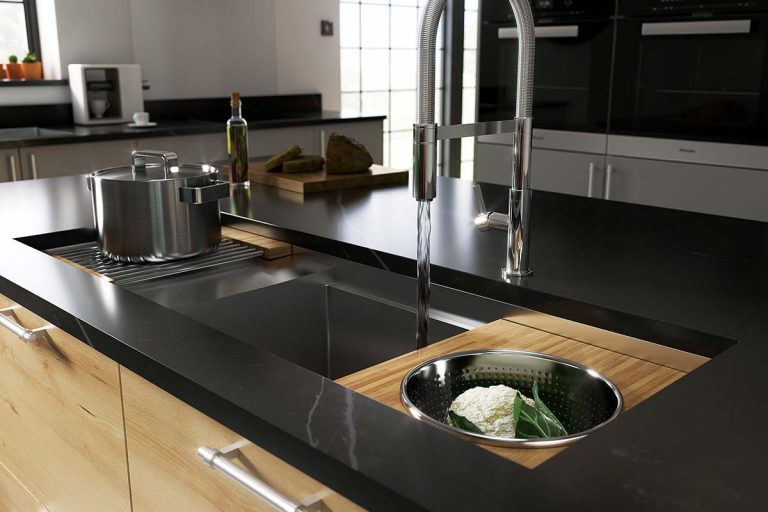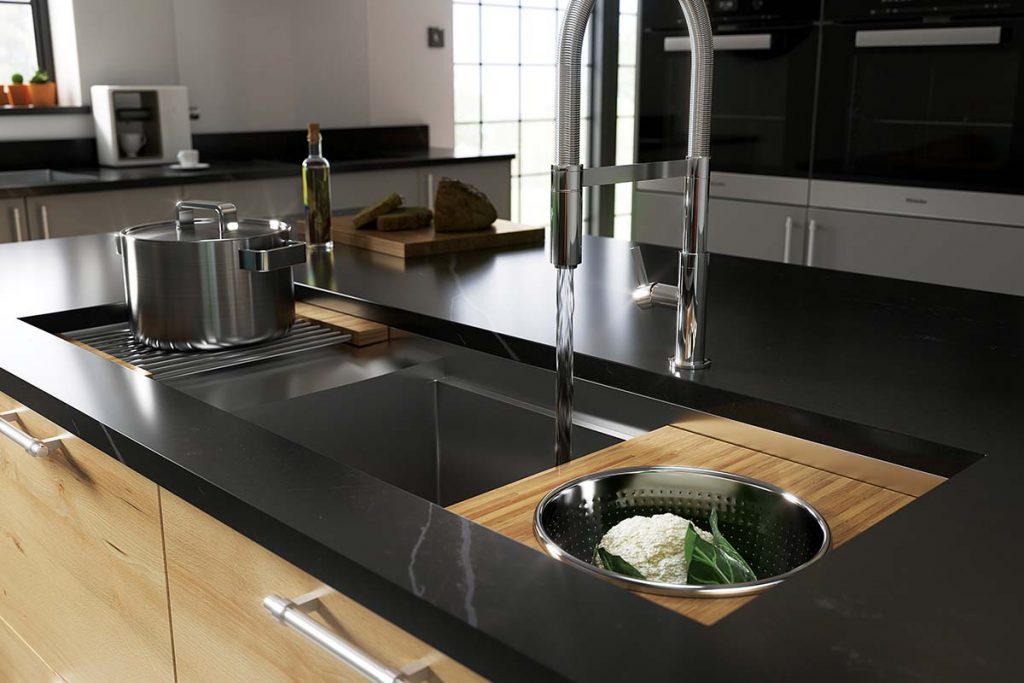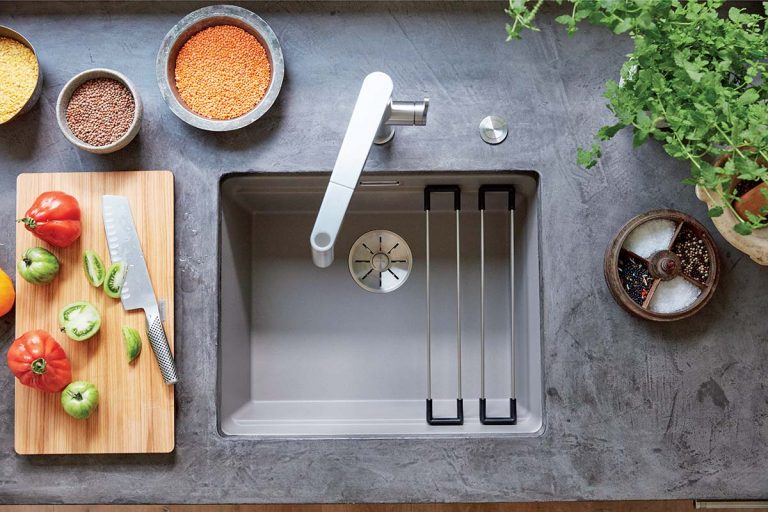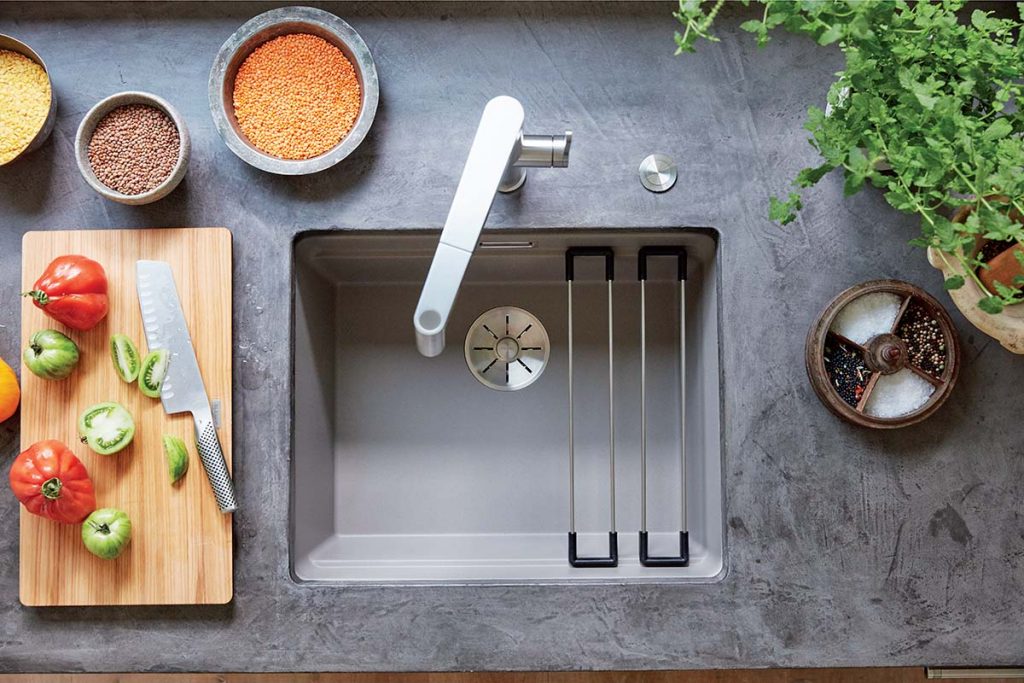 Which design should I go for?
Choose from a wide range of colours and finishes from anthracite, white and matt black to brushed stainless-steel with a rose gold finish, or even patina copper.
An undermounted design will sit flush to your worktop for a sleek look and works well on island units, while a Belfast sink with an apron front may be better suited to classic schemes and country kitchens.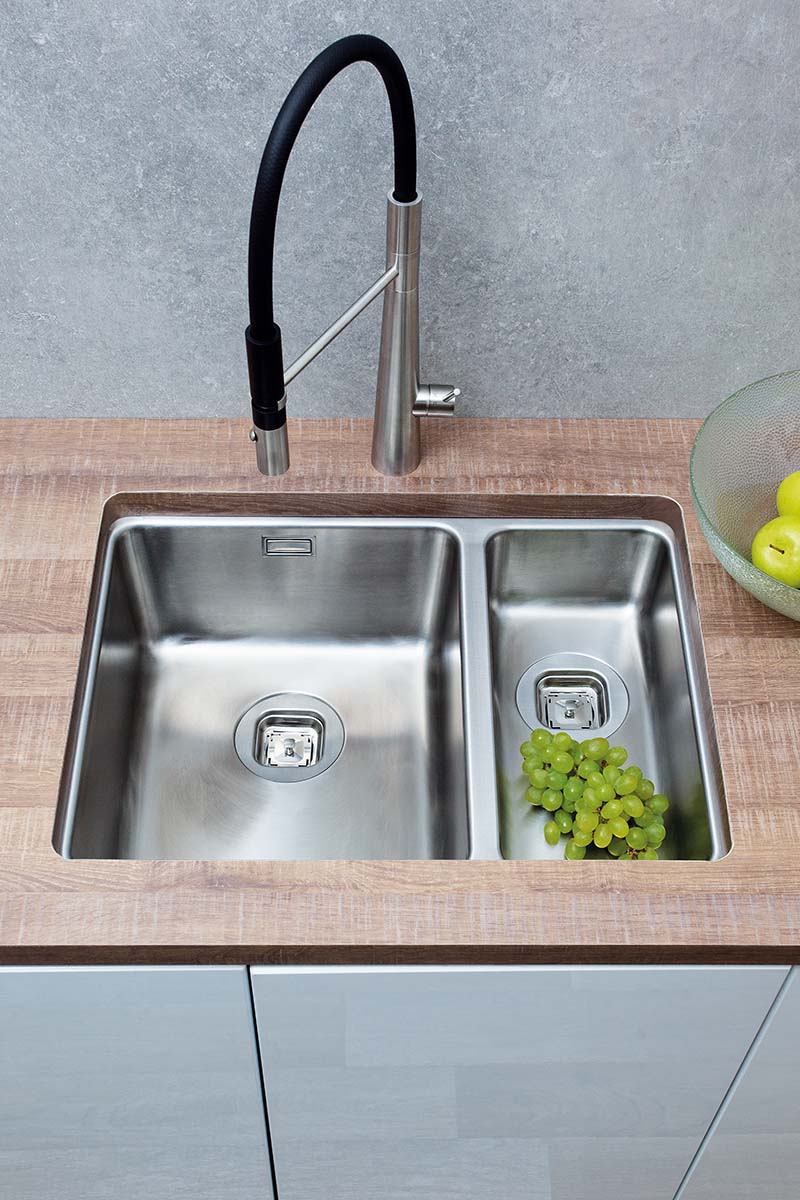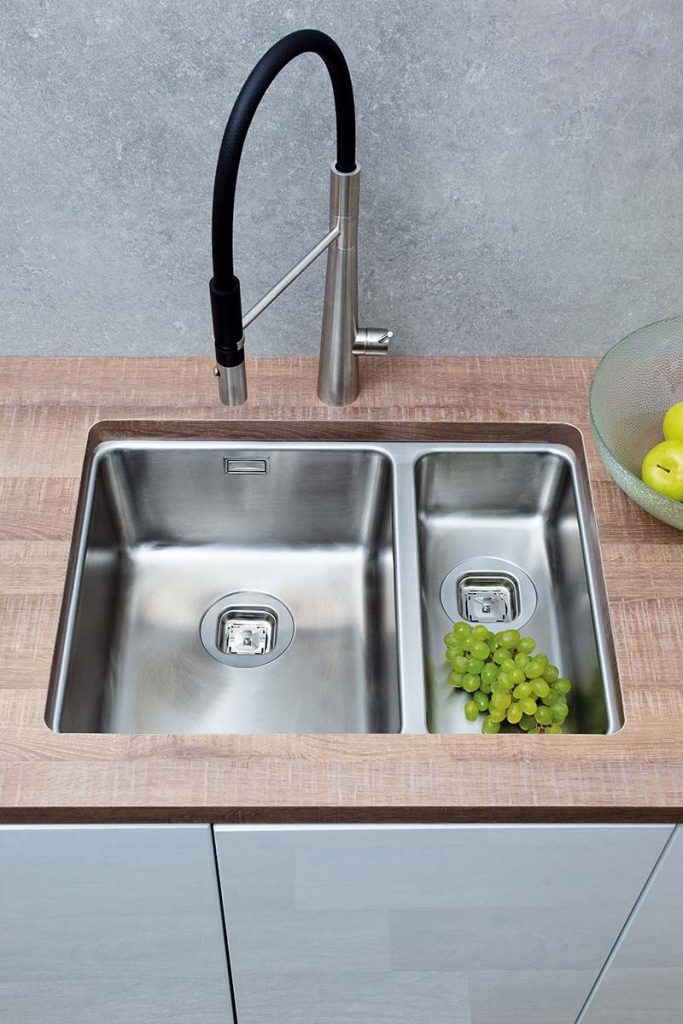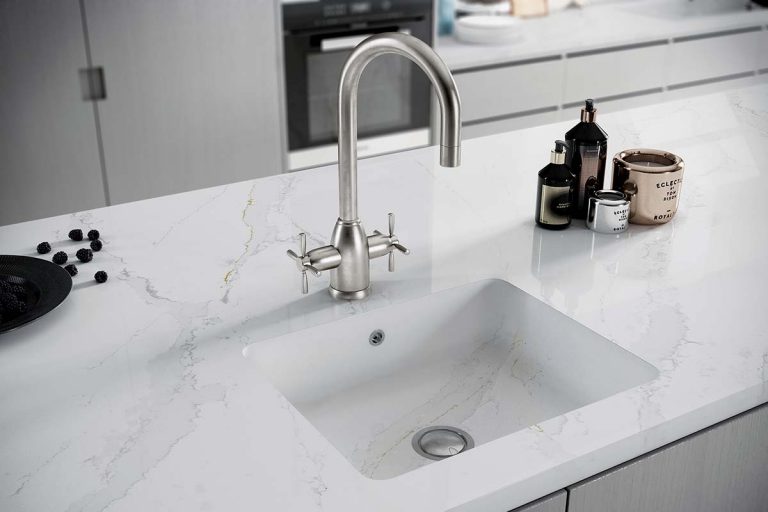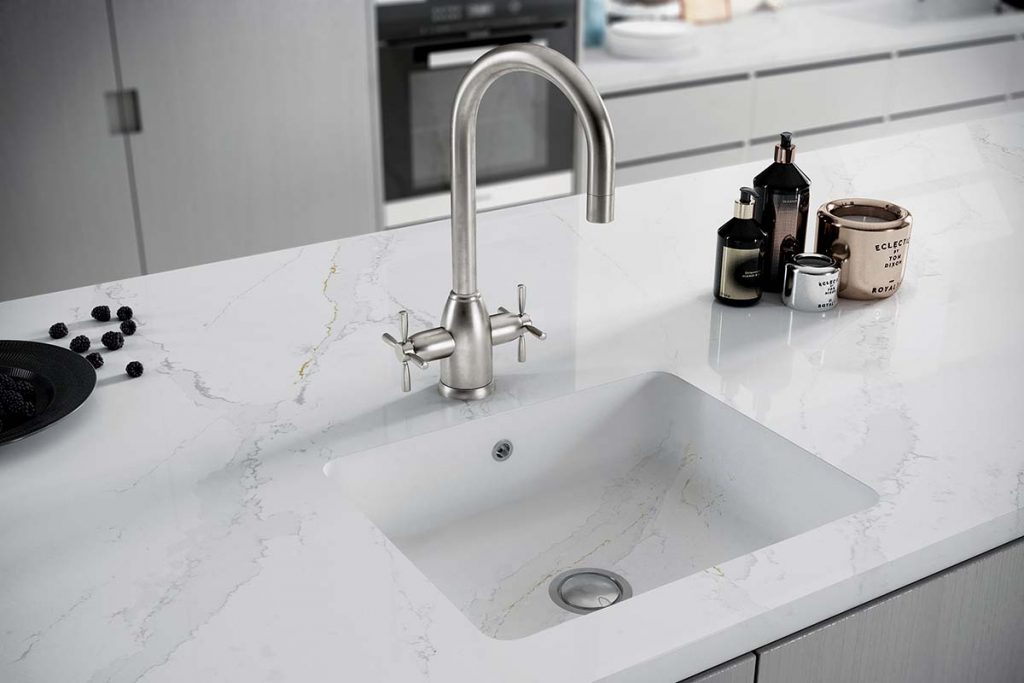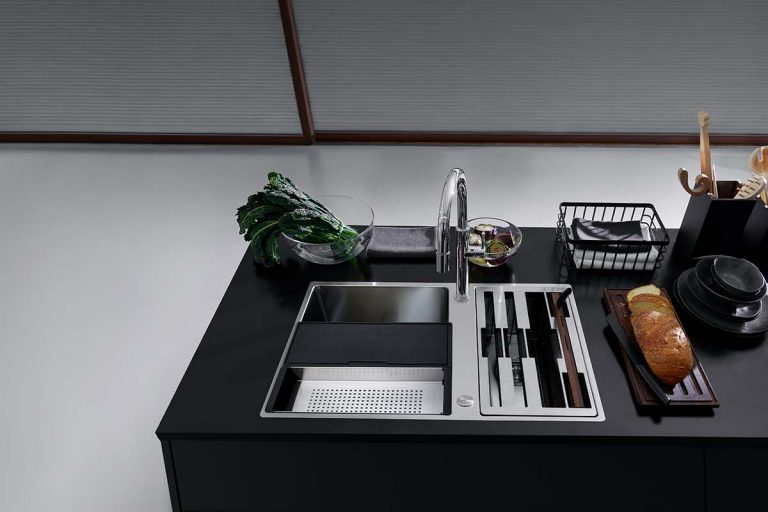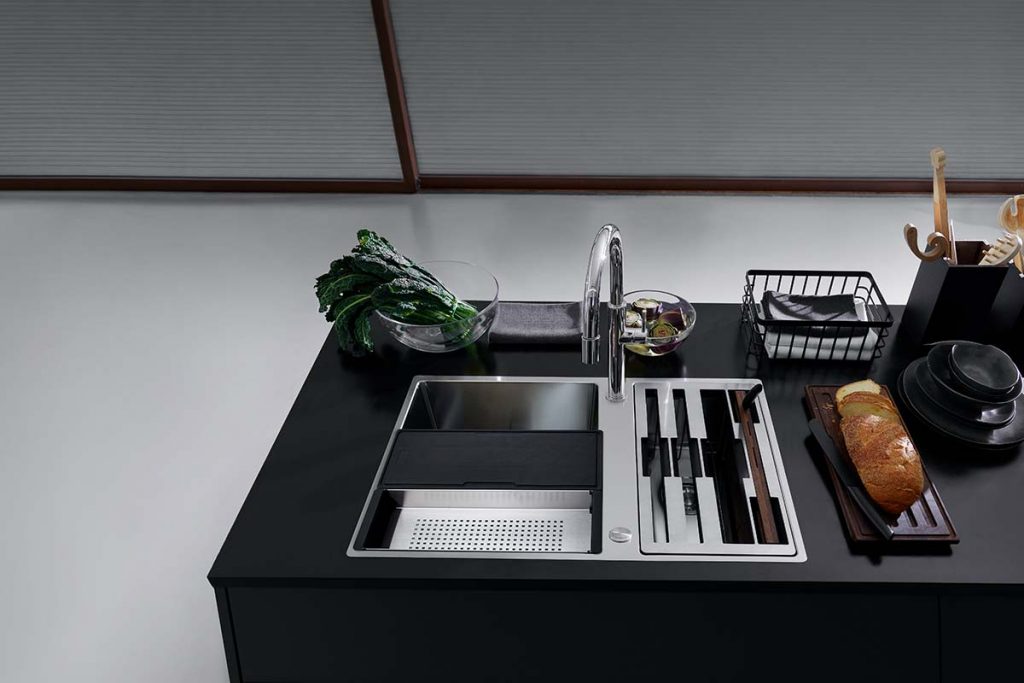 How much will it cost?
Truthfully, it is hard to say. It depends on the size, material and brand. Expect to pay more than £1000 for a high-end design-led sink, while a more basic models can be as little as £200. As with anything, find a style you like, shop around and weigh up what you're getting for your money. And remember, the kitchen sink gets a lot of use, so it's a good idea to invest a little more of your budget to make sure it looks good for years.
Featured image: This geometric MAY1051DG one-and-half bowl sink with a smooth drainer design, £369, from the Mayon collection by Rangemaster is made from composite Teflite which is resistant to temperatures up to 140°C and available in black, white, or Dove Grey. It features a chrome overflow. 
About Post Author